Creamy pumpkin cheesecake, packed with pumpkin spice, stuffed between two flaky crusts and topped with a sweet glaze. The perfect breakfast for Fall!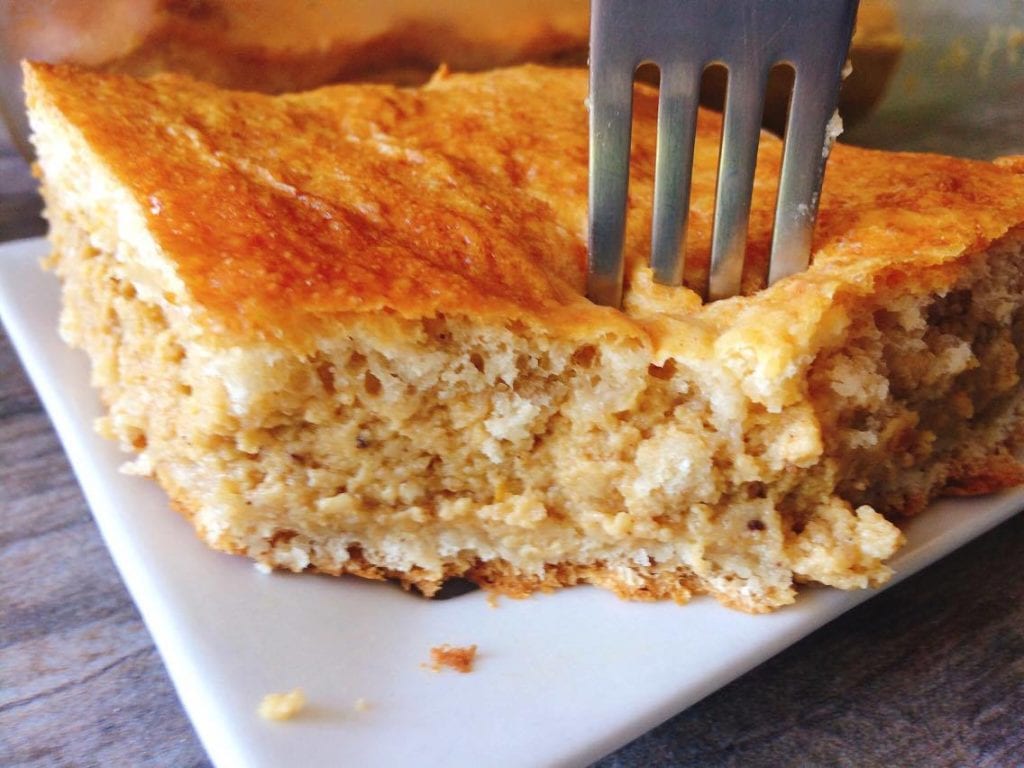 This post may contain affiliate links. When you click on these links, I get a small percentage back that helps me run my blog at no cost to you! For more information see my disclosure policy.
I am so excited for Fall! To me, Fall means everything pumpkin! There is something about pumpkin and pumpkin spice that makes you feel so warm and cozy on a cool Fall day. That's why I came up with this Pumpkin Cheesecake Danish. What better way than to start the day with pumpkin cheesecake sandwiched between a flaky crescent roll crust?
Pumpkin Cheesecake Danish is inspired by a cream cheese danish. A cream cheese danish happens to be one of my favorite breakfast items. This Pumpkin Cheesecake Danish is easy to make as well, because you make one big danish in a 9×13 pan that can be cut into individual servings. That is, if you plan on sharing (wink, wink).
Ingredients for Pumpkin Cheesecake Danish
-Refrigerated Crescent Rolls
-Cream Cheese
-Sugar
-Eggs
-Pumpkin Puree
-Pumpkin Pie Spice
-Egg Whites
-Water
-Powdered Sugar
-Water
-Vanilla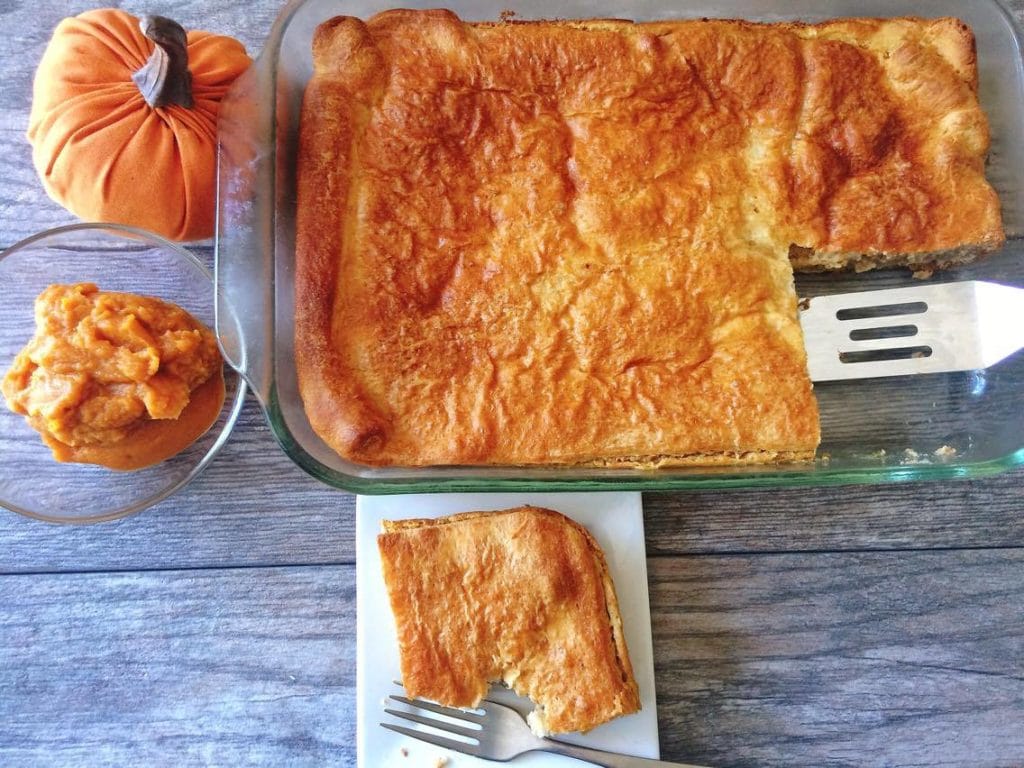 How To Make Pumpkin Cheesecake Danish
The first thing you'll want to do is prepare the pumpkin cheesecake filling. Start by placing softened cream cheese in a bowl and beat with a mixer until it is smooth. Beat in the sugar and two eggs. When that is smooth, you will add the pumpkin puree and the pumpkin spice. Beat the mixture until it is smooth.
Next, spray the bottom of a 9×13 pan and lay down one pack of crescent roll dough and pinch the openings together. Pour the pumpkin cheesecake filling over the dough and spread it around with a spatula until smooth. Lay the other pack of crescent roll dough over the cheesecake filling and carefully pinch the openings together.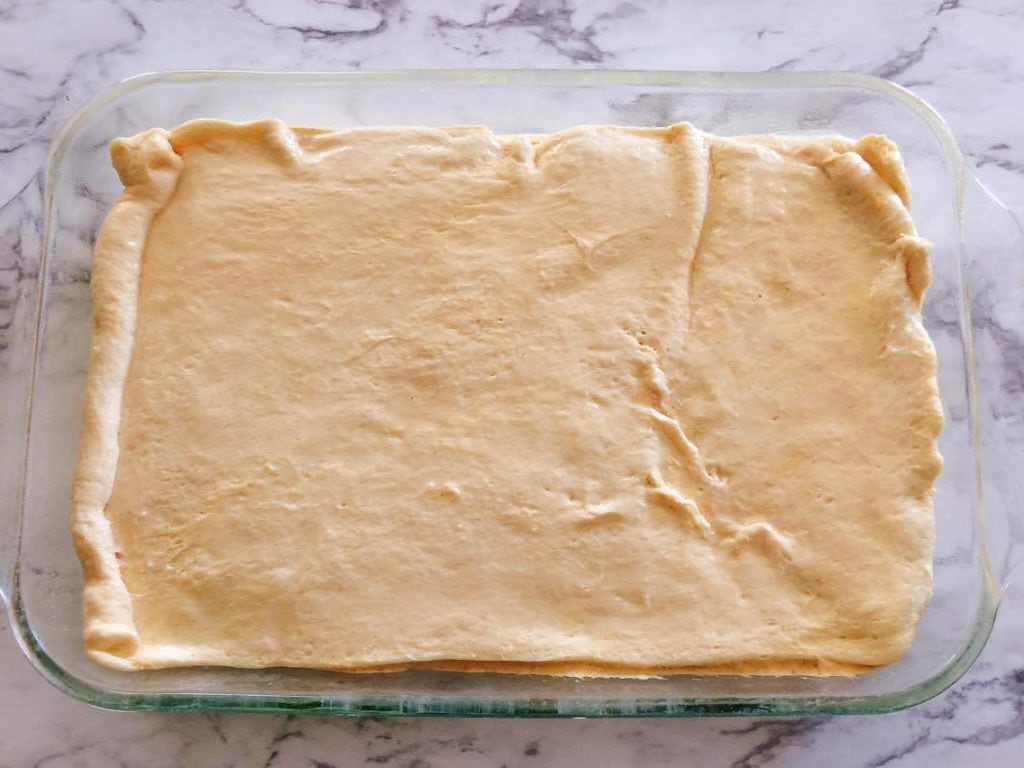 Make an egg wash by mixing one egg white with 1 tablespoon of water. Brush the top of the danish with the egg wash. Bake it in the oven at 350 degrees for 40-45 minutes. I checked mine at 40 minutes, by sticking a toothpick in the center, and it wasn't the cheesecake layer was not quite done. The crust was browning quickly so I covered it with foil and put it back in for five more minutes.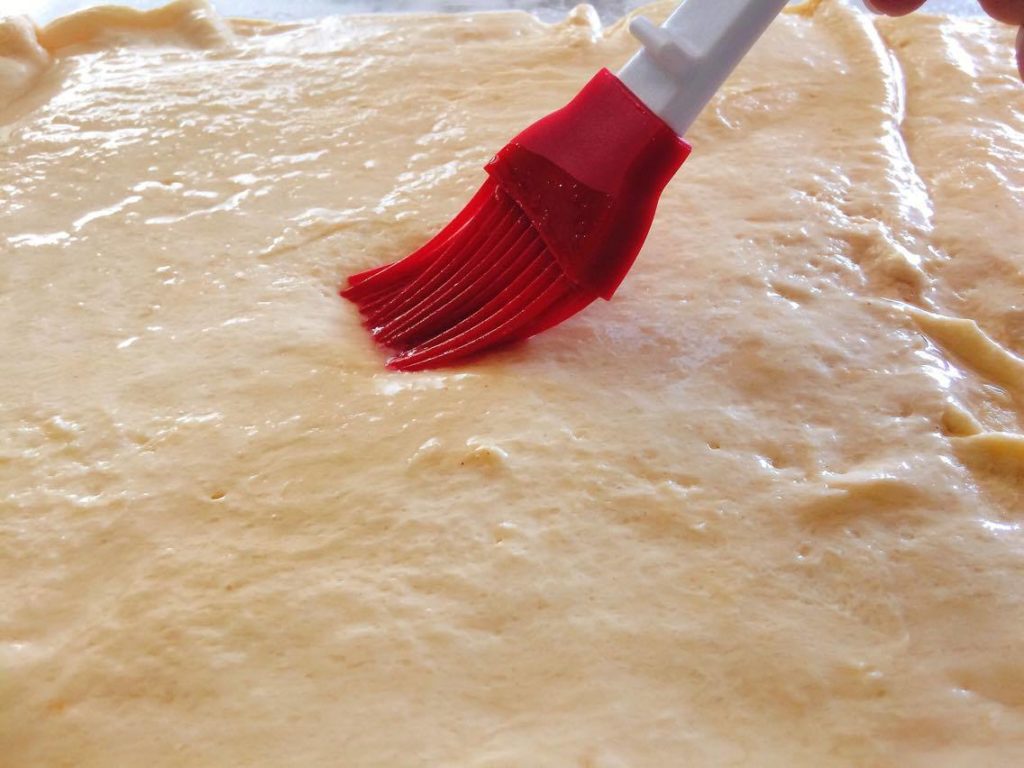 While the danish is in the oven, you can prepare the glaze. Place the powdered sugar in a bowl and whisk it with the milk and vanilla. Allow the Pumpkin Cheesecake Danish to cool for about 20 minutes before drizzling the glaze over the top. It can be served warm or cold, but I prefer cold.
Helpful Kitchen Tools
Make sure you Pin this Pumpkin Cheesecake Danish recipe so you can enjoy it this fall or anytime you're craving that delicious pumpkin spice flavor! Also, check out more recipes here!
Preheat oven to 350 degrees. Spray a 9x13 pan with cooking spray.

Beat the softened cream cheese until smooth. Add the sugar and egg and beat until smooth. Beat in the pumpkin and pumpkin spice.

Lay one package of crescent roll dough and pinch openings together. Pour the cheesecake over the dough and spread smooth with a spatula.

Carefully place the second package of dough over the pumpkin cheesecake layer. Pinch the openings together.

Beat the egg white and water together in a bowl. Using a pastry brush, spread the mixture over the top of the crust. Bake for 40-45 minutes until a toothpick poked into the center, comes out clean.

For the glaze: Whisk together the powdered sugar, milk and vanilla until smooth. Let the danish cool for 20 minutes then drizzle with the glaze.