The Cheesecake Factory's Four Cheese Pasta is a delicious and easy-to-make pasta dish that can be made right in your own kitchen! With just a few simple ingredients, you can recreate the classic dish that is a favorite at The Cheesecake Factory and customize it to your own tastes!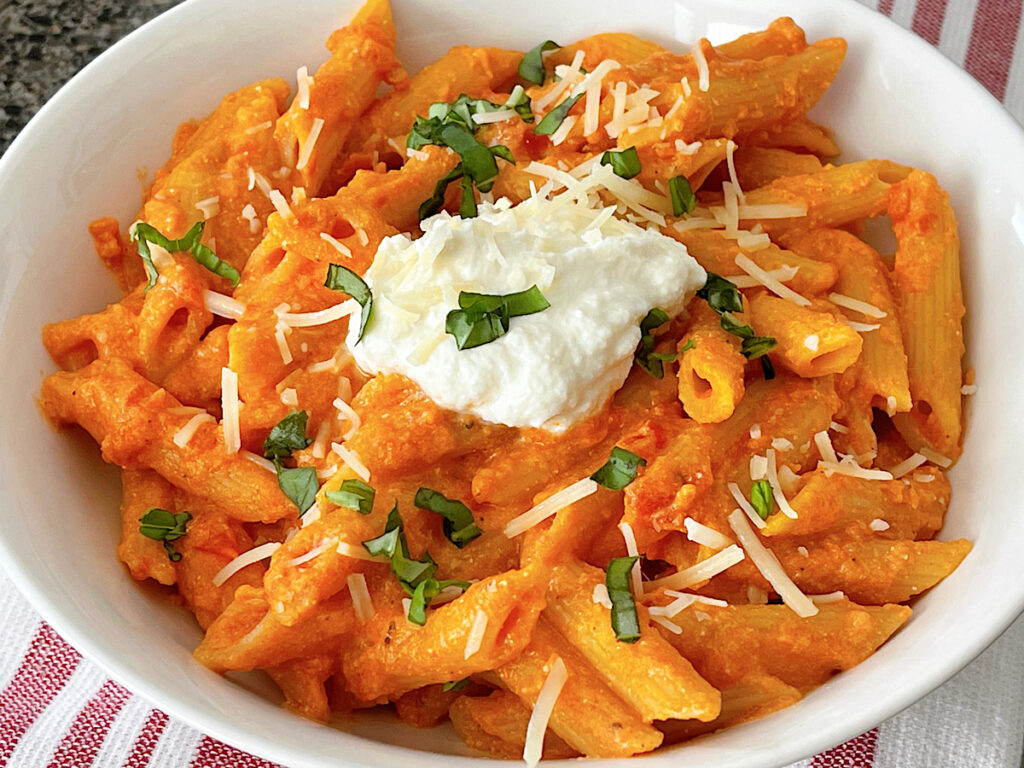 This post may contain affiliate links. When you click on these links, I get a small percentage back at no cost to you! For more information see my disclosure policy.
Below you will find tips, tricks and helpful hints for making this recipe including step by step instructions with pictures. If you would like to go directly to the recipe, scroll down to the recipe card or tap "Jump to Recipe" at the top of the page.
Why You'll Love This Four Cheese Pasta Cheesecake Factory Recipe
This copycat version of The Cheesecake Factory's Four Cheese Pasta is light and flavorful. It is one of my favorite Cheesecake Factory recipes and can be modified to your own tastes with the addition of different pasta shapes, vegetables, meatballs or additional herbs and spices.
Plus, it's easy enough for a weeknight dinner! With many ingredients you may already have on hand, this dish is ready in just 25 minutes, leaving you with plenty of time to enjoy your meal.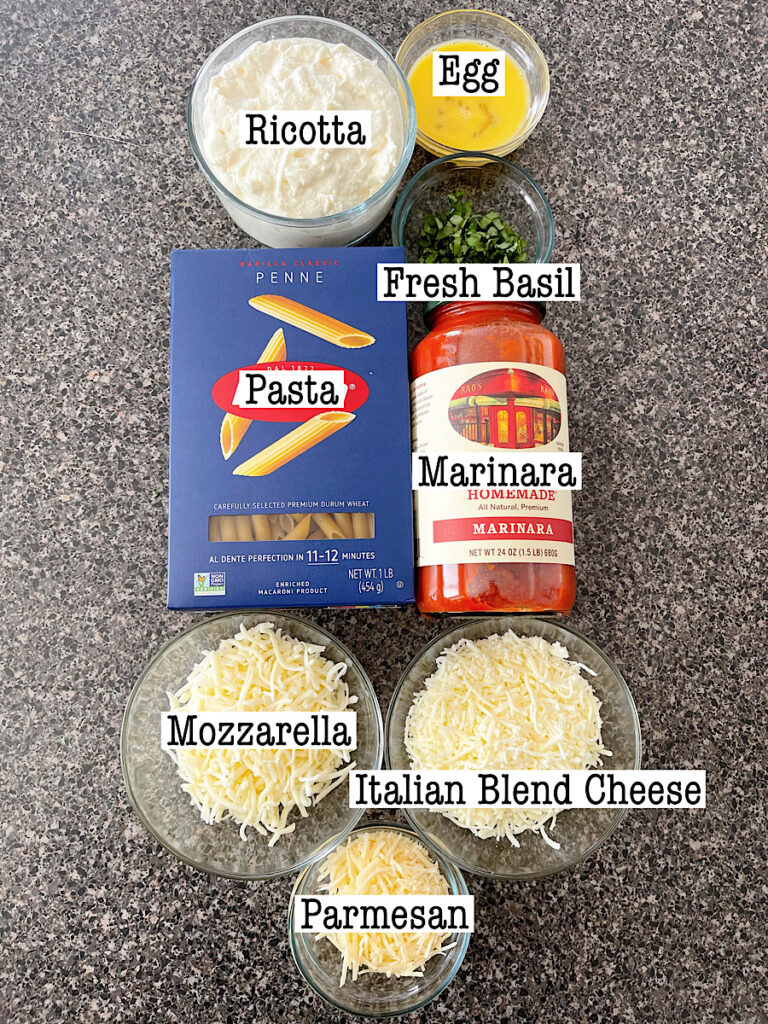 Four Cheese Pasta Ingredients
Penne Pasta: This dish is made with penne pasta because it is a dense noodle that can hold up to the weight of the four-cheese marinara sauce. Any thick type of pasta will work if you don't have penne on hand.
Ricotta Cheese: I used Ricotta made with whole milk, but you can also use reduced-fat cheese.
Marinara Sauce: To make this recipe, you can use any brand of marinara sauce or make your own homemade pasta sauce.
Egg: This will be used to bind the cheeses in the sauce.
Mozzarella, Italian Blend Cheese & Parmesan: These cheeses give this dish a creamy and rich flavor. The dish served at Cheesecake Factory uses Romano cheese, but I had a hard time finding this type of cheese at my grocery store. That is why I used an Italian style package of cheese has different types of cheese. This particular one included Romano. By using a blend you get a couple of other types of cheese as well and who doesn't like more cheese? Feel free to use any type of cheese you prefer; they can be pre-shredded or freshly grated.
Fresh Basil: This will add freshness and flavor to the Four Cheese Pasta.
Salt and Black Pepper: Add these seasonings to suit your taste.
How to Make Cheesecake Factory Four Cheese Pasta
[1] Cook the pasta al dente according to the package instructions. Drain the water and toss with a little olive oil to keep the pasta from sticking together.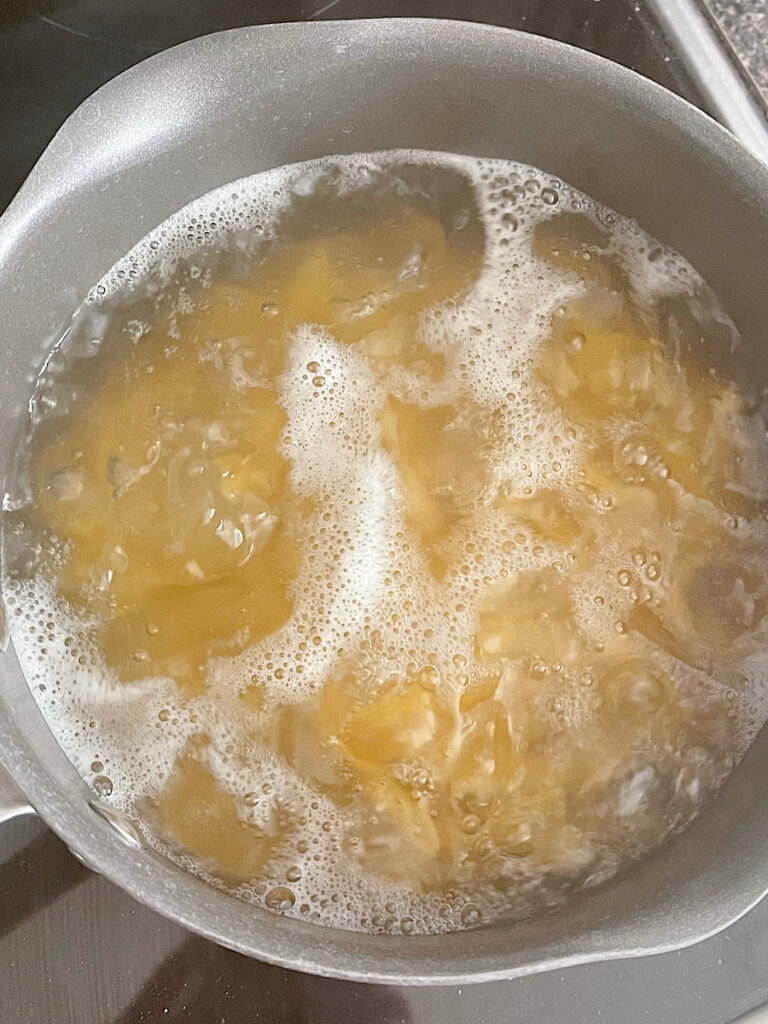 [2] In a large mixing bowl, combine one cup ricotta cheese, mozzarella, Italian Cheese Blend, 1/4 cup of parmesan, and egg.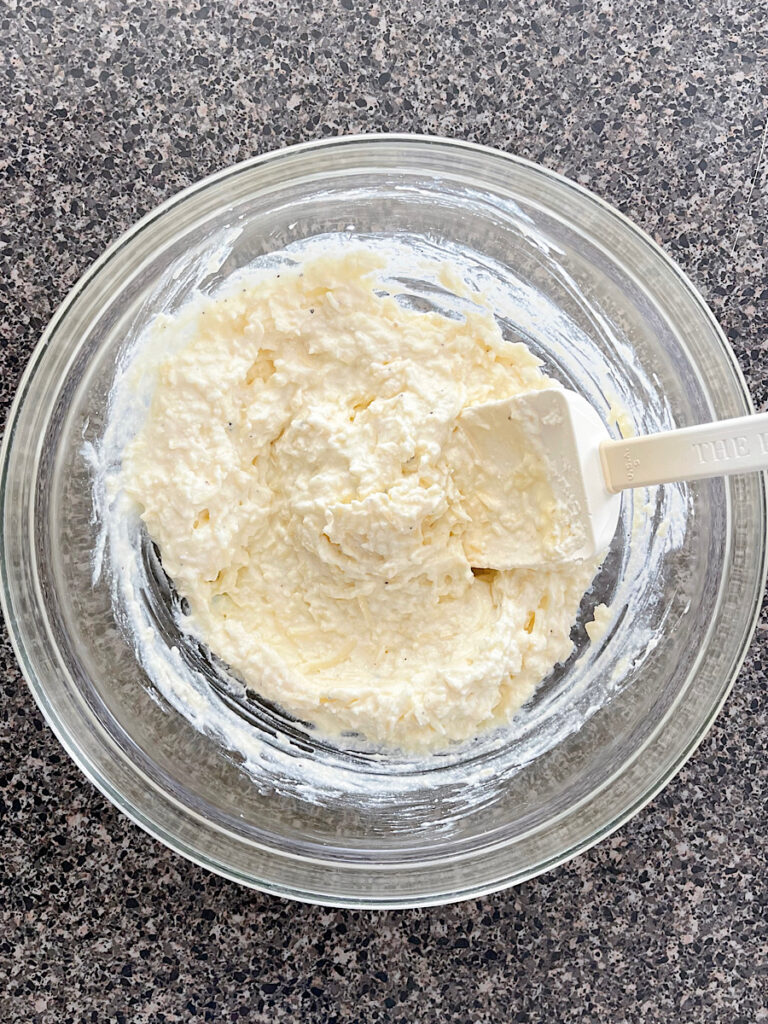 [3] Add the marinara sauce and cheese mixture to a large sauce pan and stir over medium-low heat until the cheese has melted.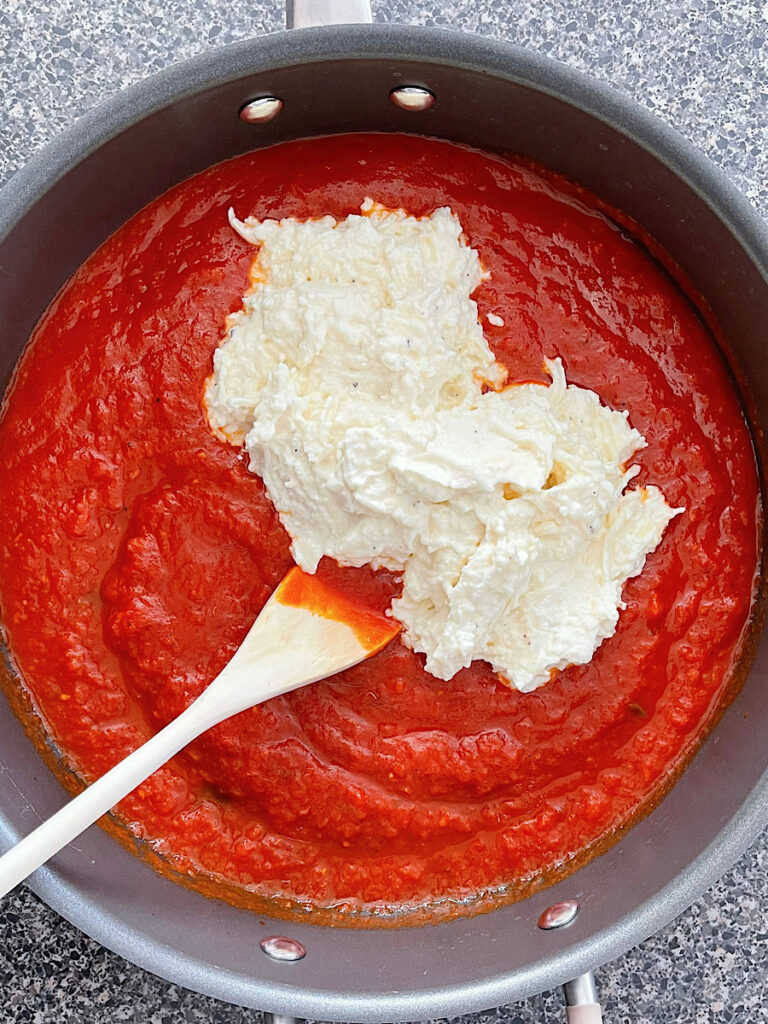 [4] Stir the cooked pasta into the sauce and melted cheese until it is covered in sauce.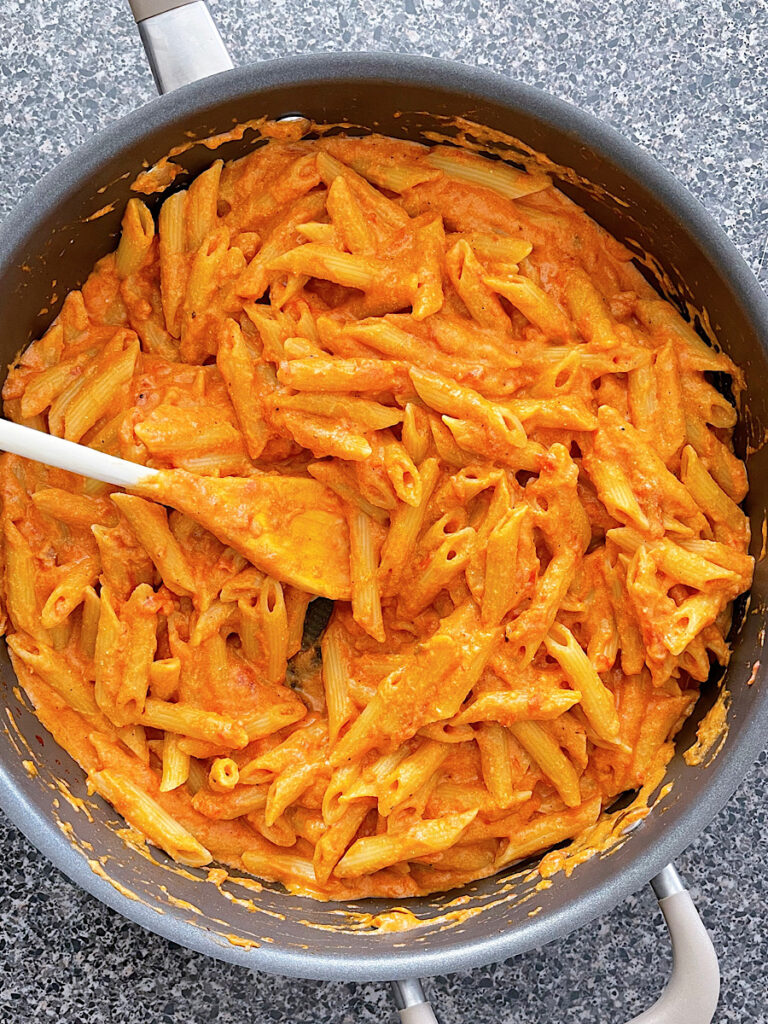 [5] Divide into 6 bowls and top with a dollop of the remaining ricotta cheese. Garnish with the remaining parmesan cheese and chopped fresh basil leaves.
Helpful Kitchen Tools
How To Keep Warm
If you are not quite ready to serve the homemade version of this four cheese pasta, you can add it to a baking dish covered with aluminum foil and place it in an oven set at 200 degrees until ready to serve.
How to Store Leftover Pasta
Allow the delicious four-cheese pasta to cool completely before storing it in an airtight container. The pasta will last for up to four days in the refrigerator.
How to Freeze Four Cheese Pasta
You can also freeze the leftovers for this four-cheese pasta recipe for up to three months. Reheat them in the microwave or stovetop when you're ready to enjoy it again!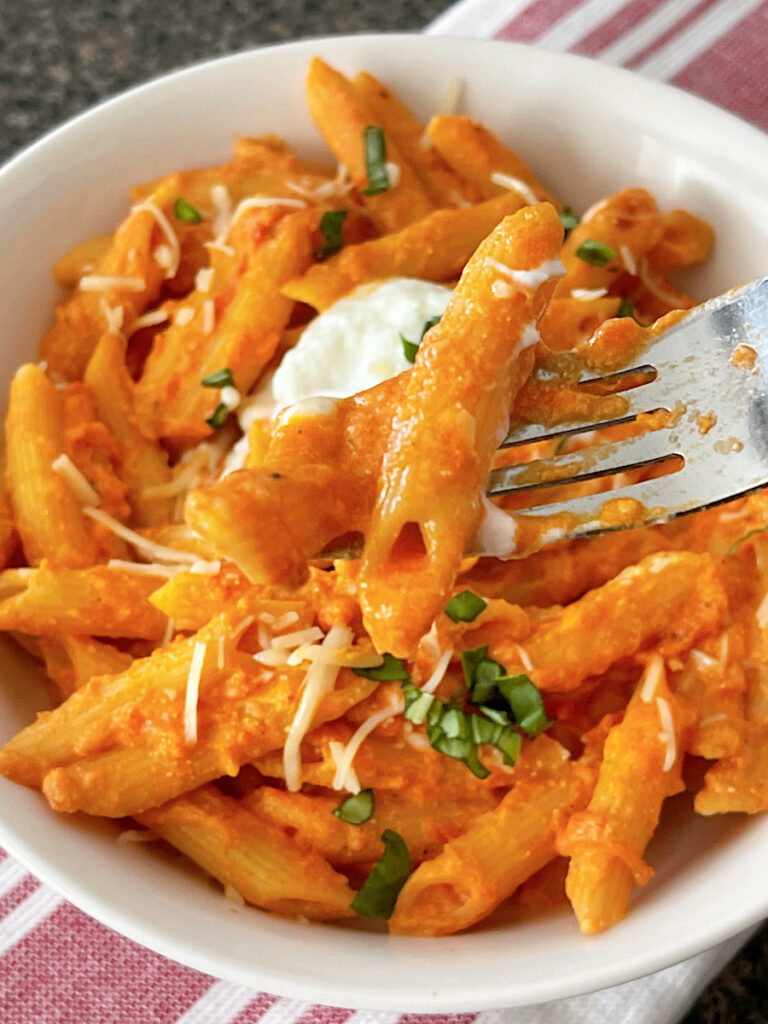 What to Serve with Four Cheese Pasta
Four Cheese Pasta Variations
Add meatballs to the sauce
Use rotini instead of penne pasta
Top with grilled chicken breast
Swap out the mozzarella cheese for smoked gouda or fontina
Stir in cooked vegetables such as mushrooms, spinach, bell peppers or onions
Add a pinch of red pepper flakes for some heat
Top with crumbled bacon bits before serving
Add fresh mozzarella cheese balls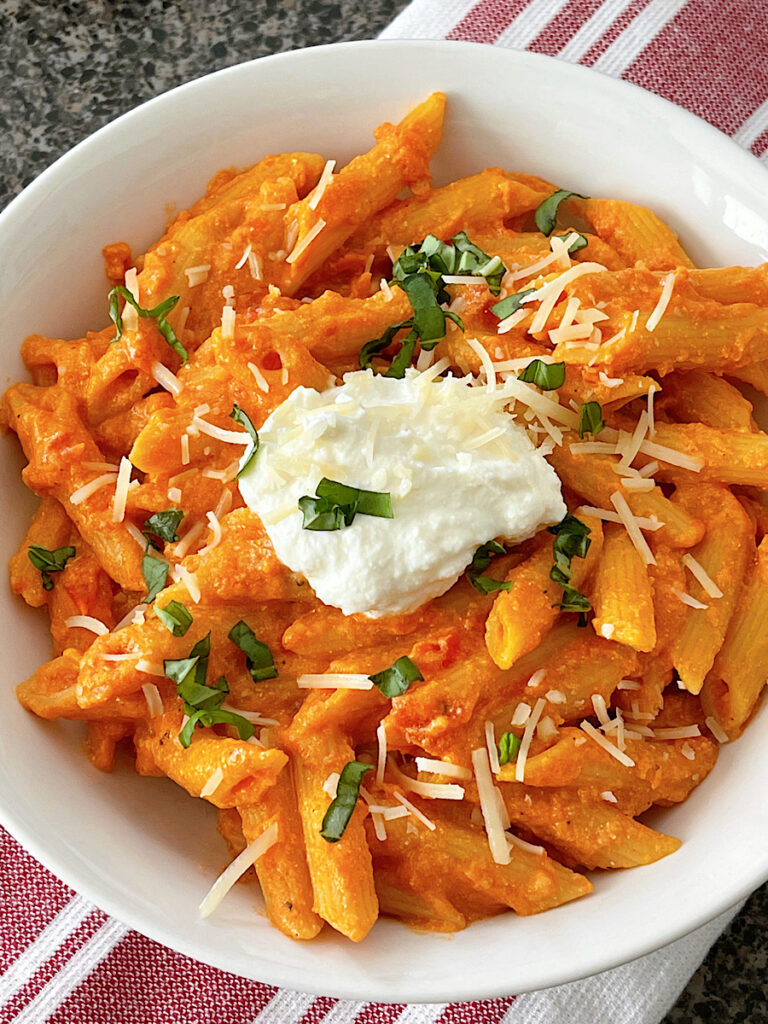 Frequently Asked Questions
Can I make this Cheesecake Factory Pasta Recipe vegan?
Absolutely! Just omit the egg and use a dairy-free cheese such as vegan mozzarella or almond ricotta.
How do I reheat leftovers?
You can reheat leftovers in the microwave or on the stovetop until heated through. Add a splash of milk or cream to help keep the sauce creamy.
Can this be made ahead of time?
Yes, you can prepare the entire pasta dish up to one day in advance and store covered in the refrigerator until ready to serve. Reheat on the stovetop before serving.
Pasta Recipes to try:
Final Thoughts
Cheesecake Factory's Four Cheese Pasta is a deliciously cheesy pasta and easy dinner that can be made in less than 30 minutes! With the ability to customize it according to your own tastes and dietary needs, this copycat recipe is sure to become a family dinner favorite. Try it tonight and see why everyone loves it so much.
More Copycat Recipes:
Four Cheese Pasta Video: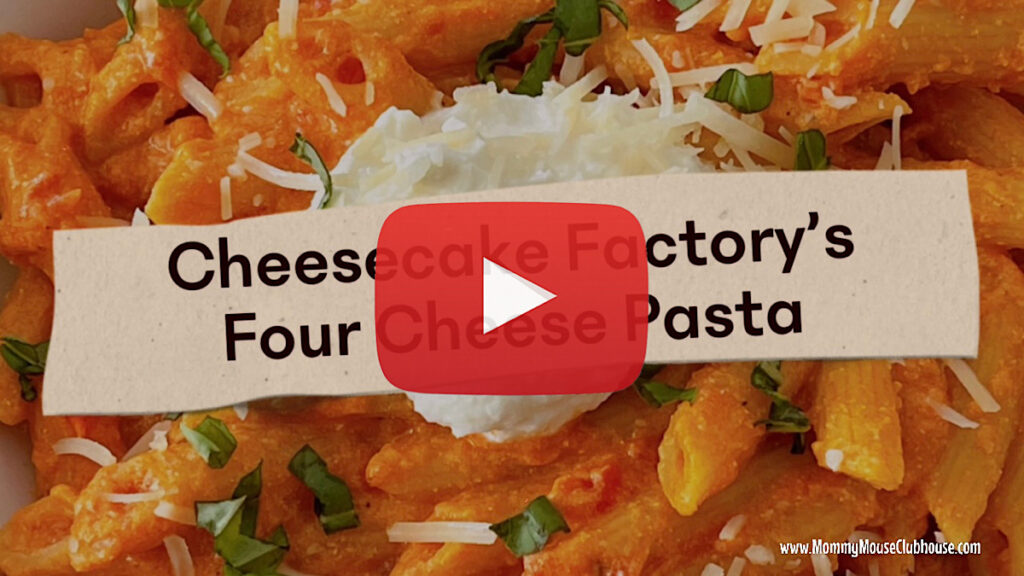 Pin for Later: