Animator's Palate is an adorable restaurant on the Disney Dream and the Disney Fantasy! If you are wondering what to order when you dine there, I have screenshots of the Animator's Palate Menu as well as photos of the dishes that we ordered.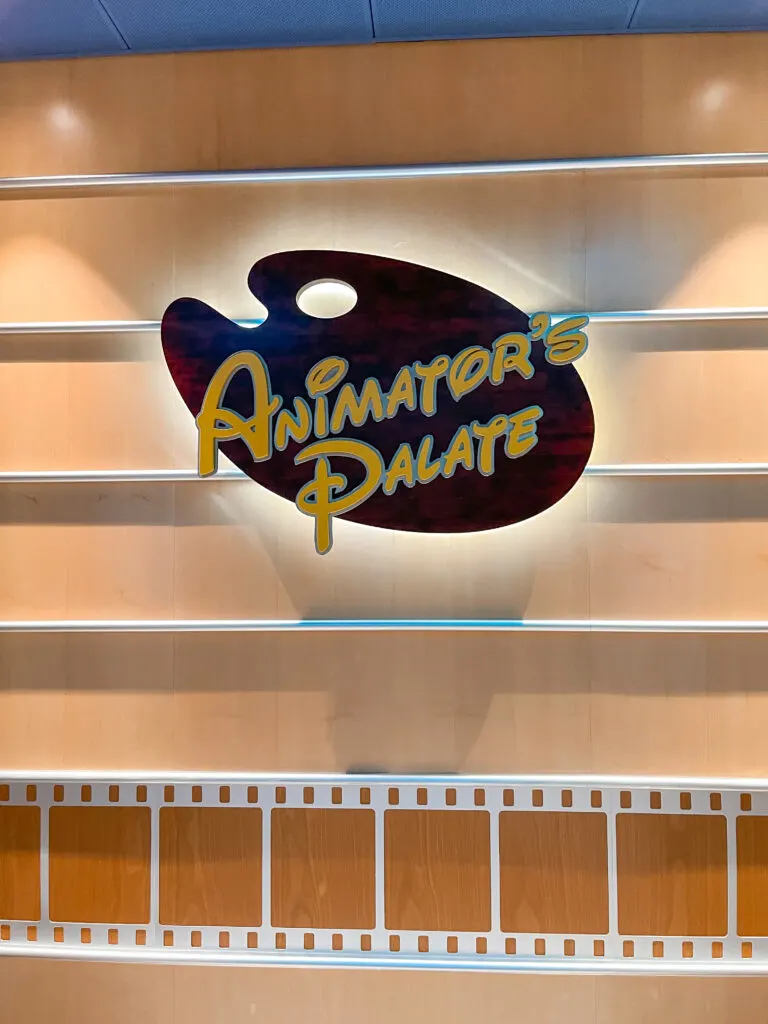 This post may contain affiliate links. When you click on these links, I get a small percentage back at no cost to you! For more information see my disclosure policy.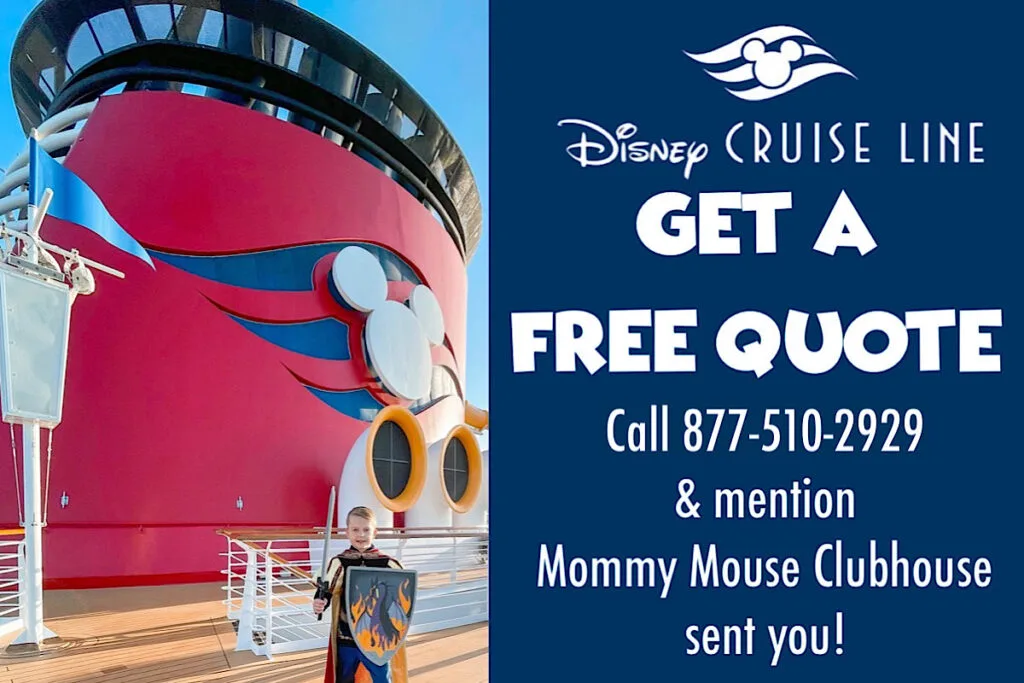 Check out prices below or get a free quote by calling 877-510-2929 and let them know Mommy Mouse Clubhouse sent you!
Part of the fun of a Disney Cruise is experiencing the amazing dining! On the Disney Dream and the Disney Fantasy ships, Animator's Palate is the best place for good food and great atmosphere for adults and kids alike!
To make your cruise easier, I have captured screenshots of the Animator's Palate menu from Disney Cruise Line's Navigator App. This handy guide also includes pictures of some of our favorite dishes available at the Animator's Palate restaurant so you can see what you're getting before you order.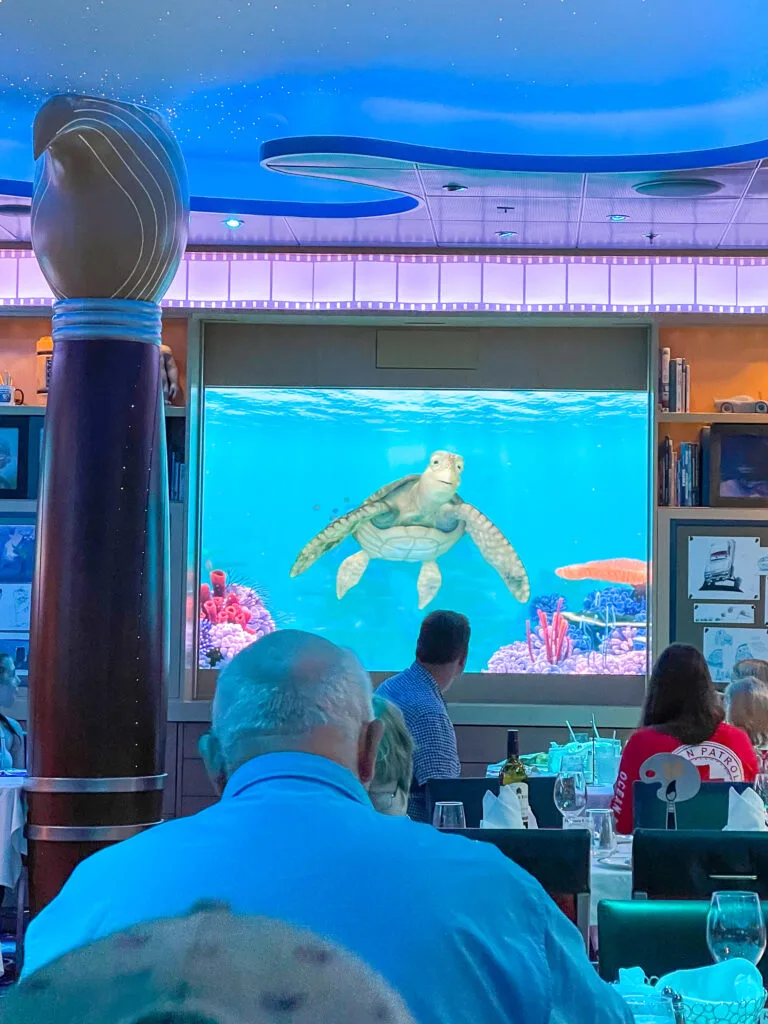 So, whether you're cruising and dining with the kids or going for a special occasion dinner, here is an Animator's Palate menu guide!
If you'll be sailing on the Dream or Fantasy, make sure to check out the menus from Enchanted Garden, Royal Palace, Pirate Night, Breakfast and Room Service! You can also find a Disney Cruise activity schedule as well as read about Day 1, Day 2, Day 3, and Day 4 of our Disney Dream cruise!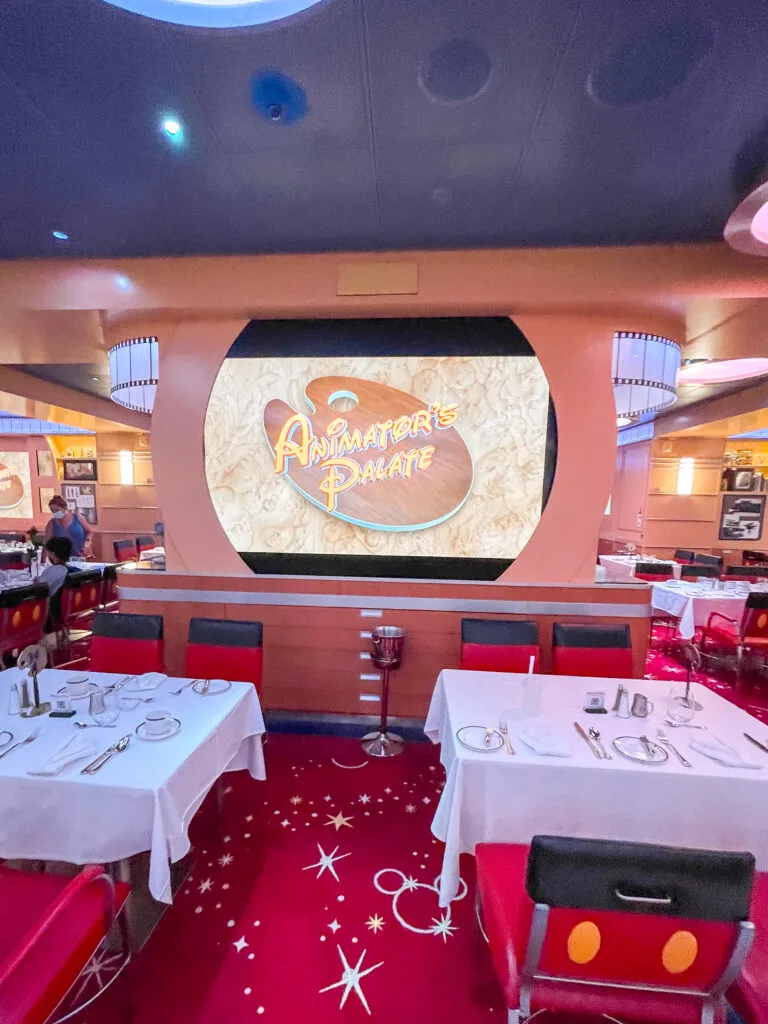 Disney Cruise Line's Animator's Palate Menu (Screenshots)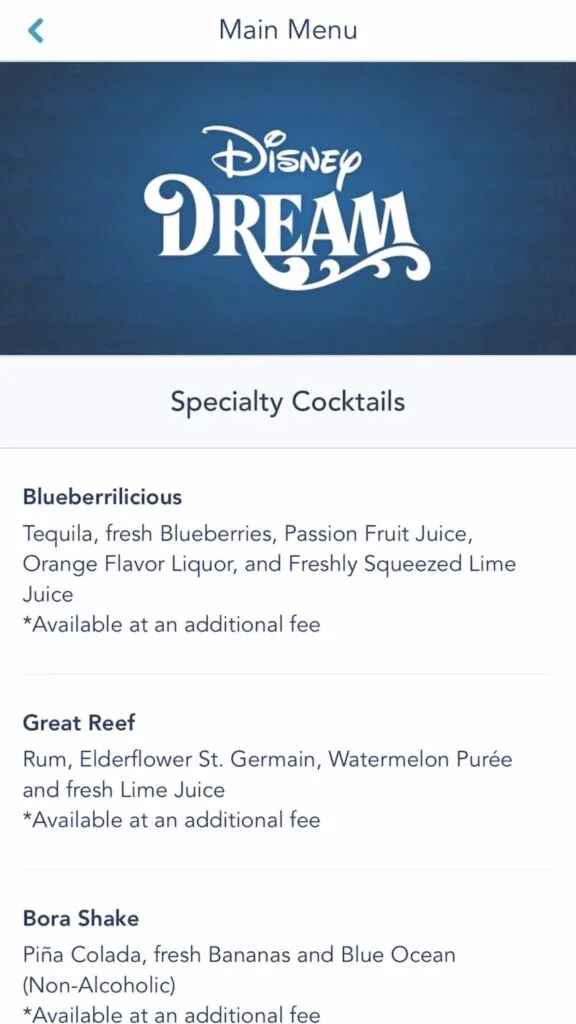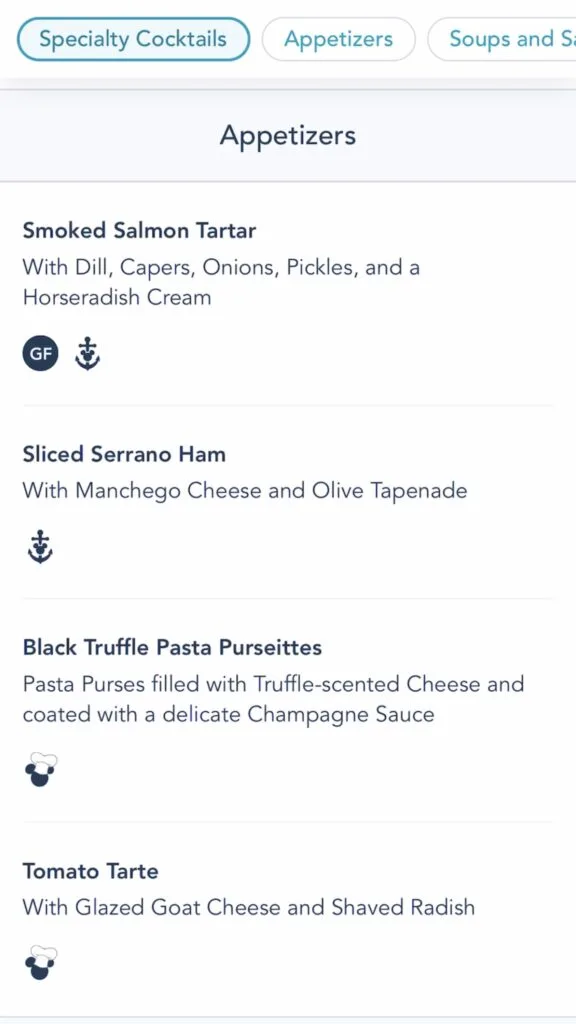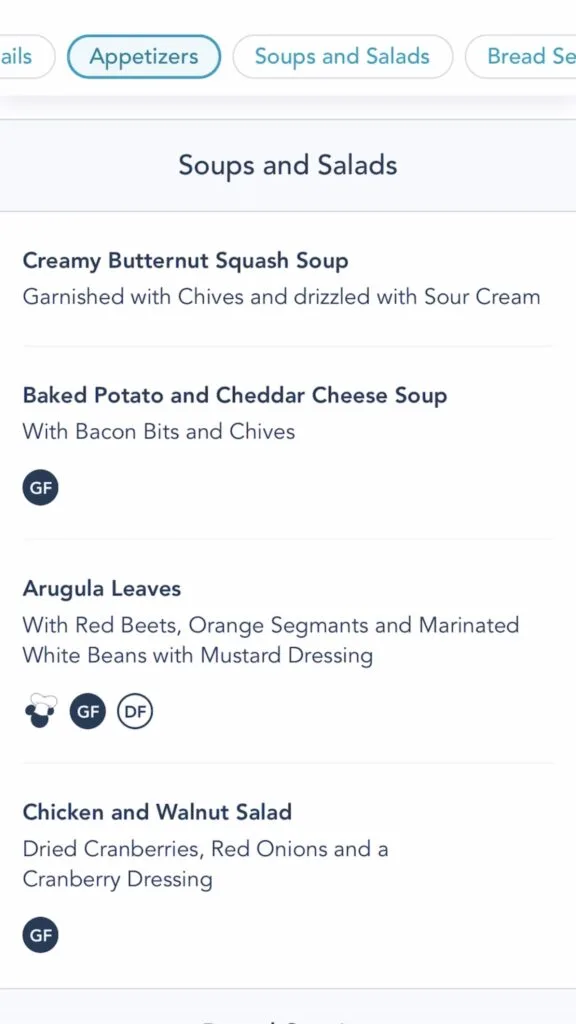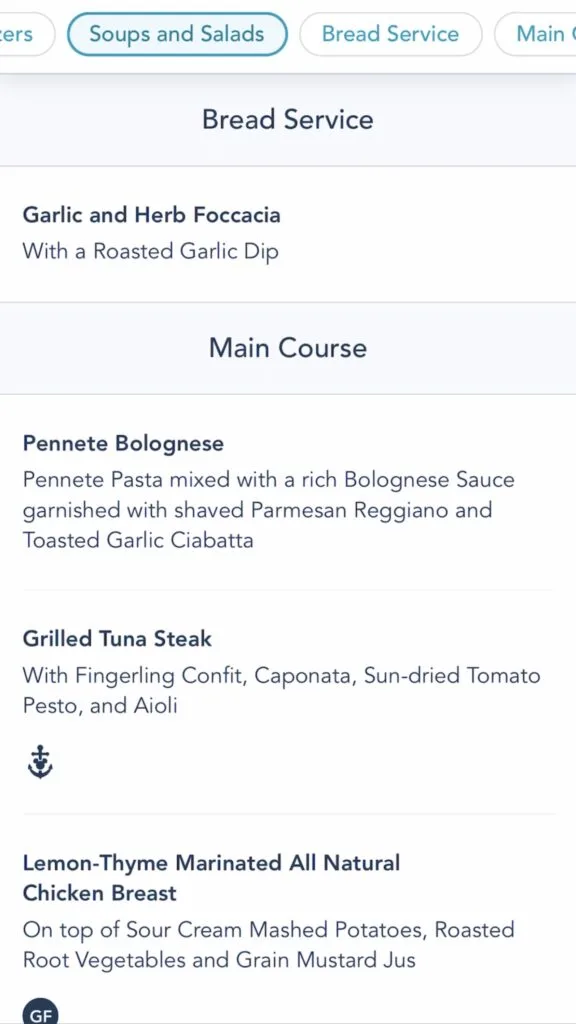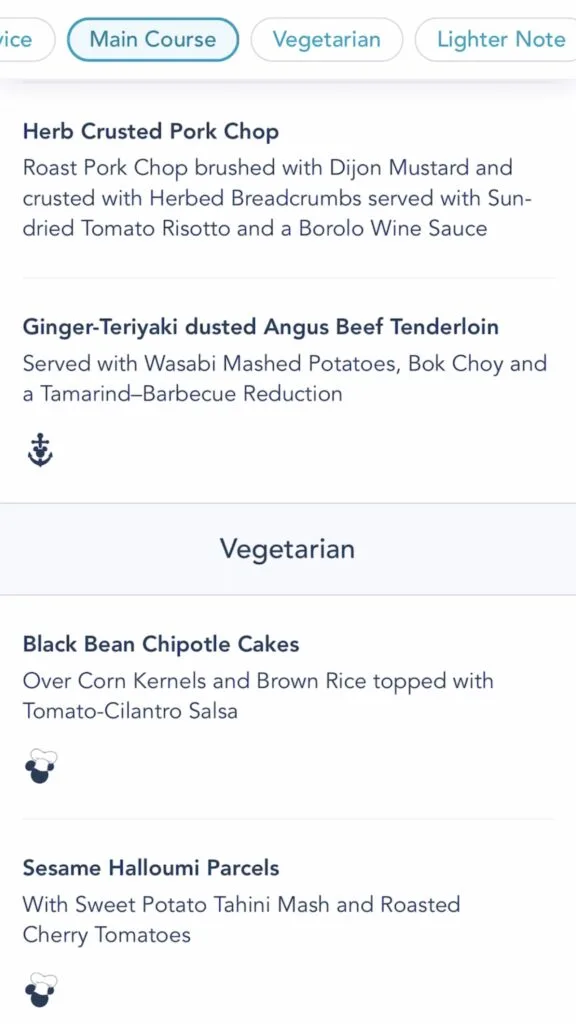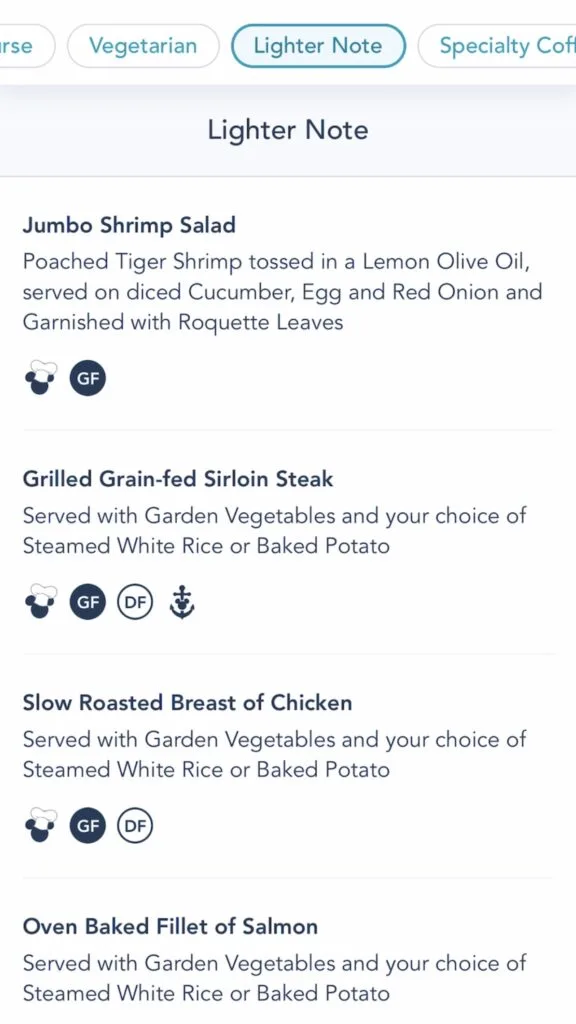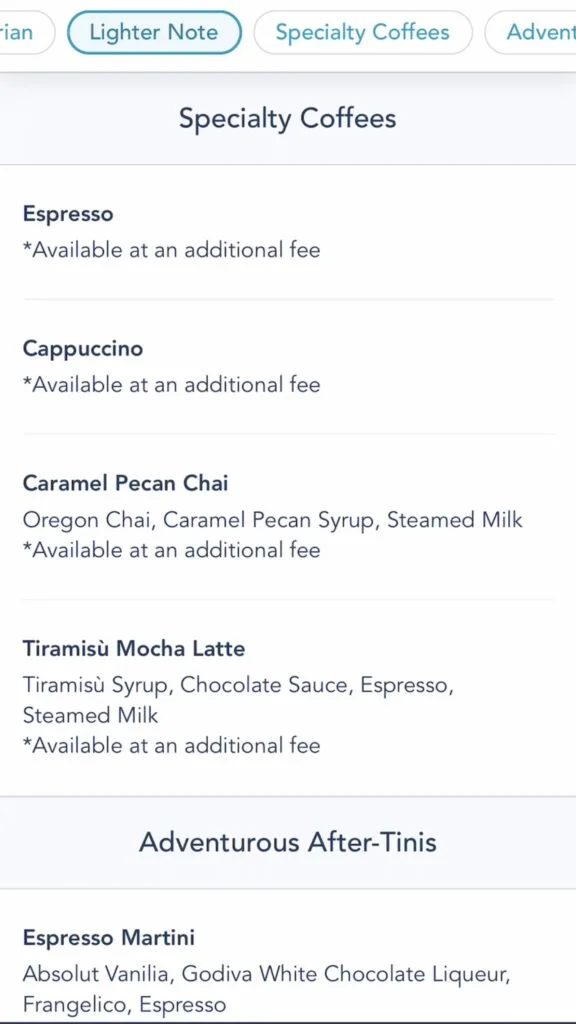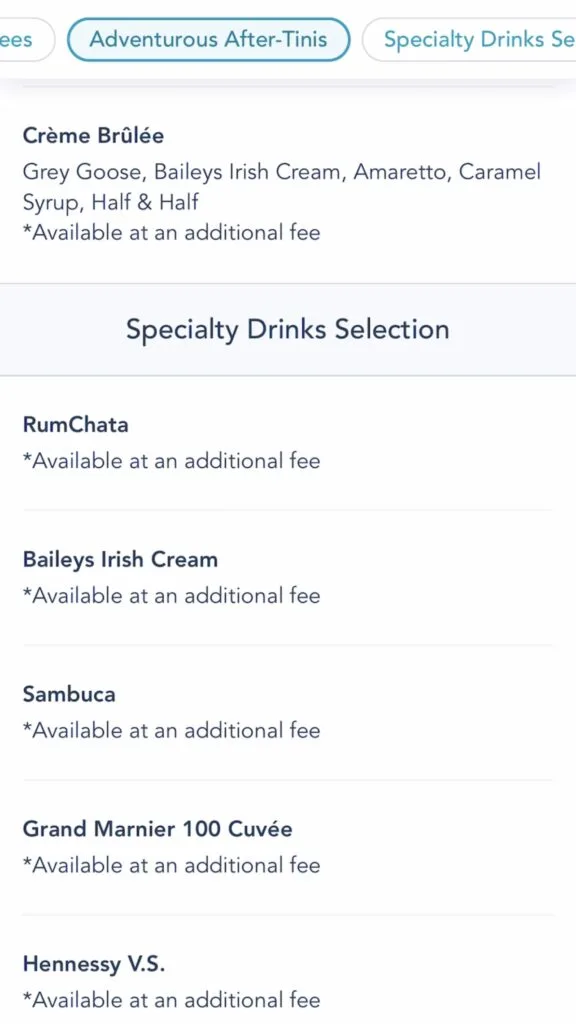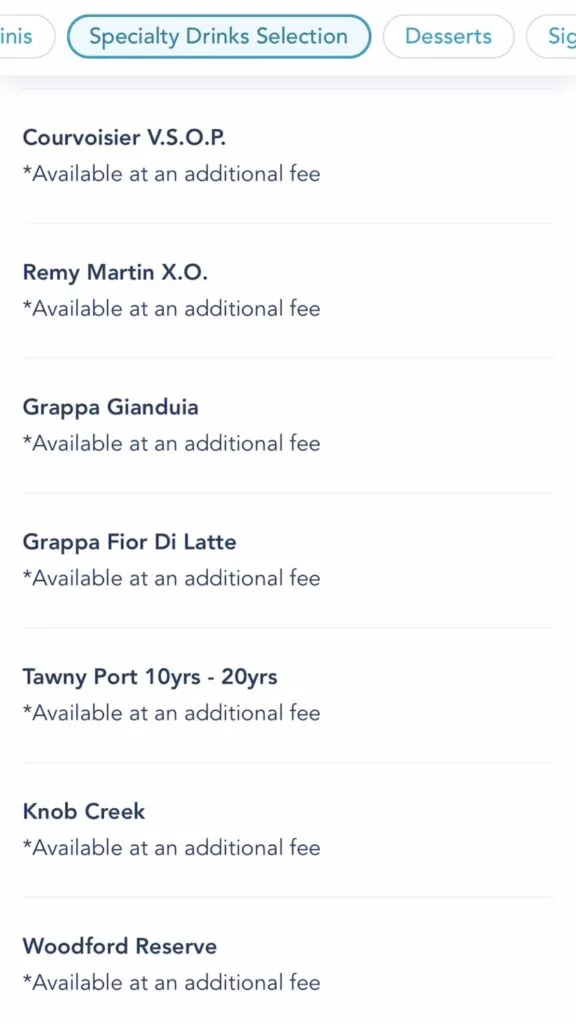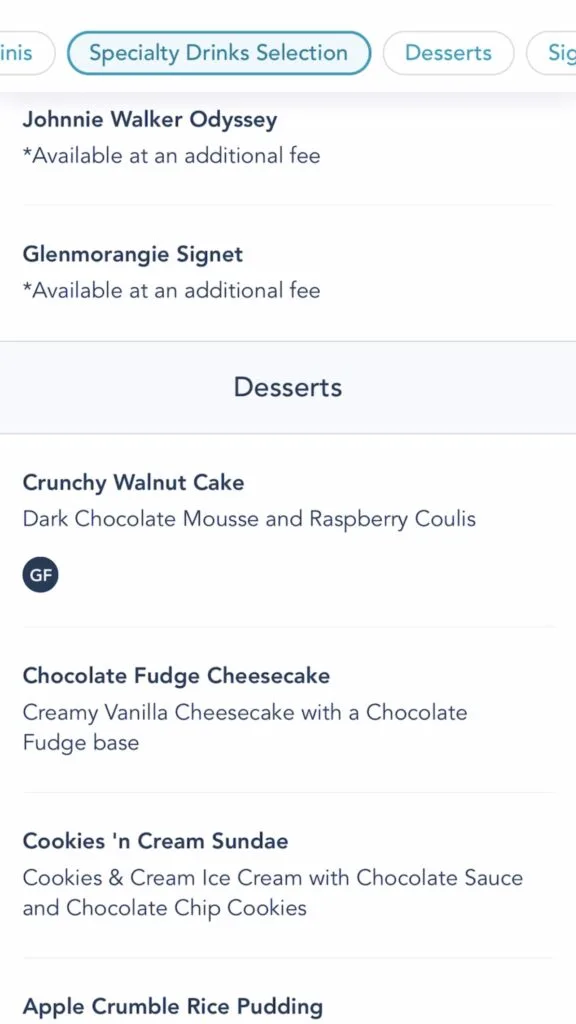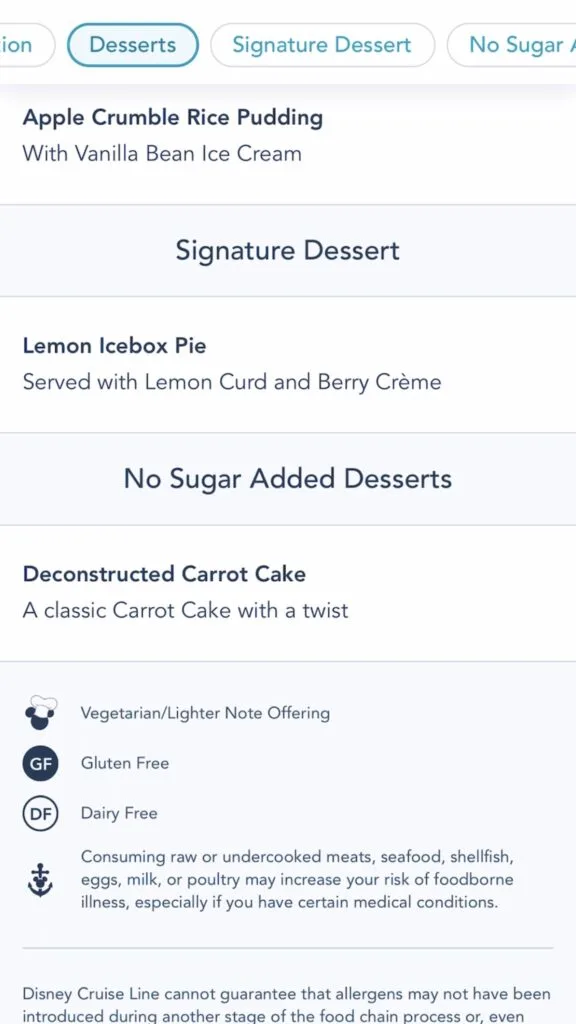 What to Order at Animator's Palate
Below is a list of the items on the Animator's Palate menu. I am including pictures of the items we ordered. We loved all of the items and would definitely recommend them.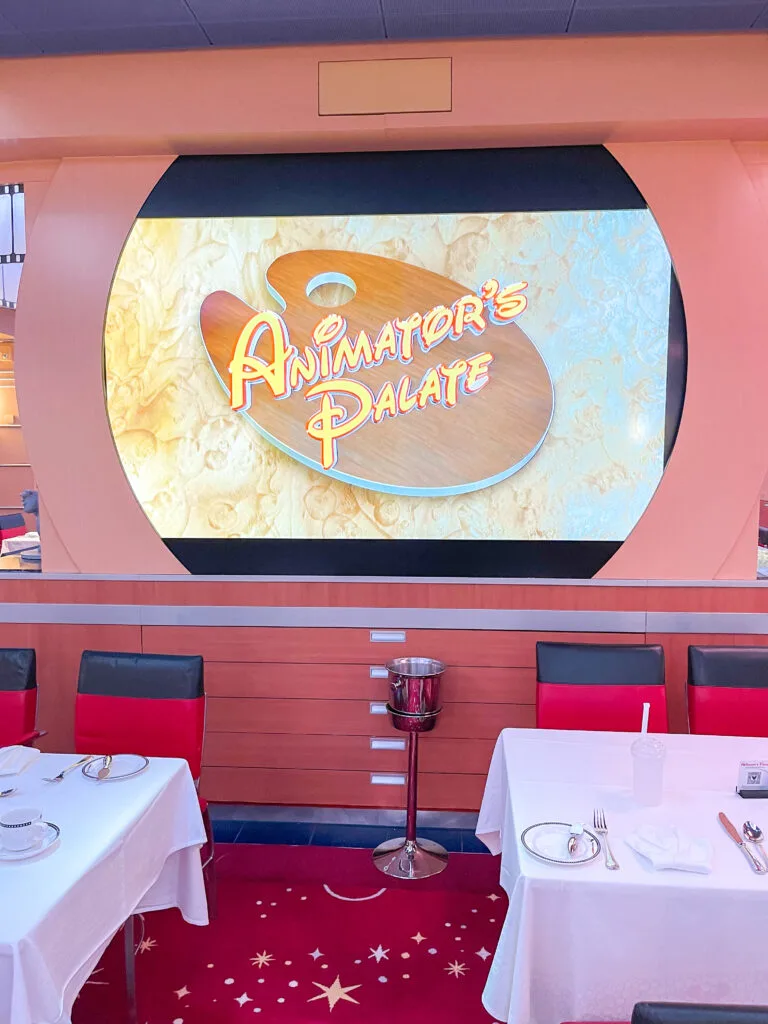 Specialty Cocktails
Blueberrilicious- Tequila, fresh Blueberries, Passion Fruit Juice, Orange Flavor Liquor, and Freshly Squeezed Lime Juice
Great Reef- Rum, Elderflower St. Germain, Watermelon Puree and fresh Lime Juice
Bora Shake- Pina Colada, fresh Bananas, and Blue Ocean (Non-Alcoholic)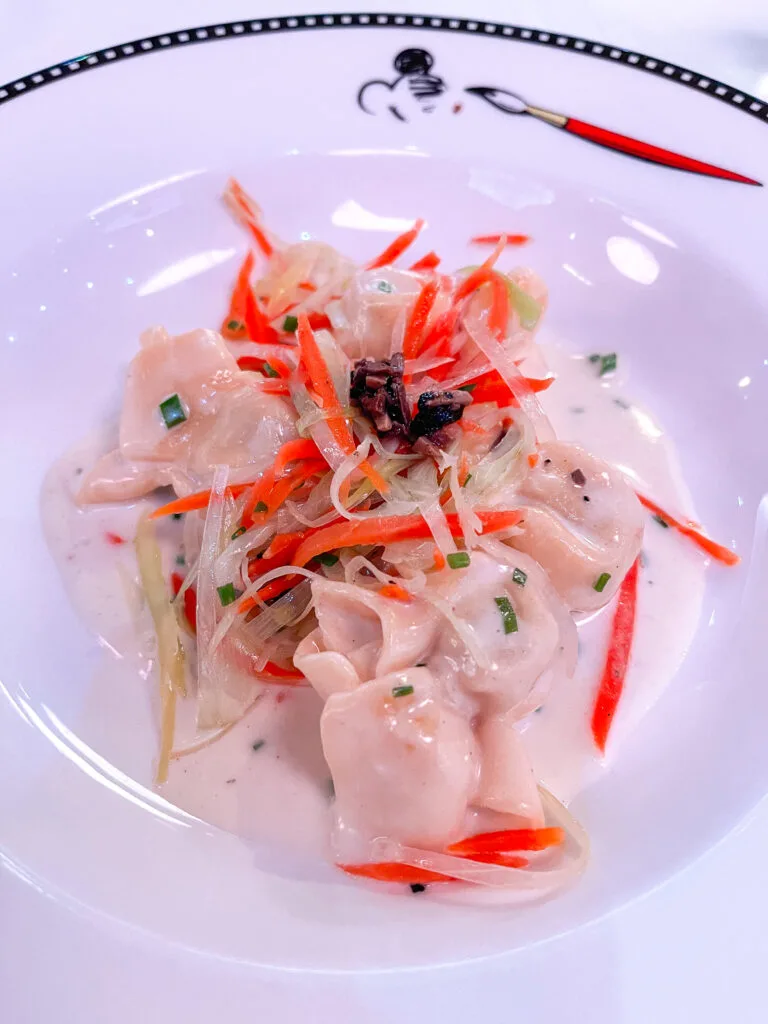 Appetizers
Smoked Salmon Tartar- With Dill, Capers, Onions, Pickles, and a Horseradish Cream.
Sliced Serrano Ham- With Manchego Cheese and Olive Tapenade
Black Truffle Pasta Purseittes- Pasta Purses fulled with Truffle-scented Cheese and coated with a delicate Champagne Sauce
Tomato Tarte- With Glazed Goat Cheese and Shaved Radish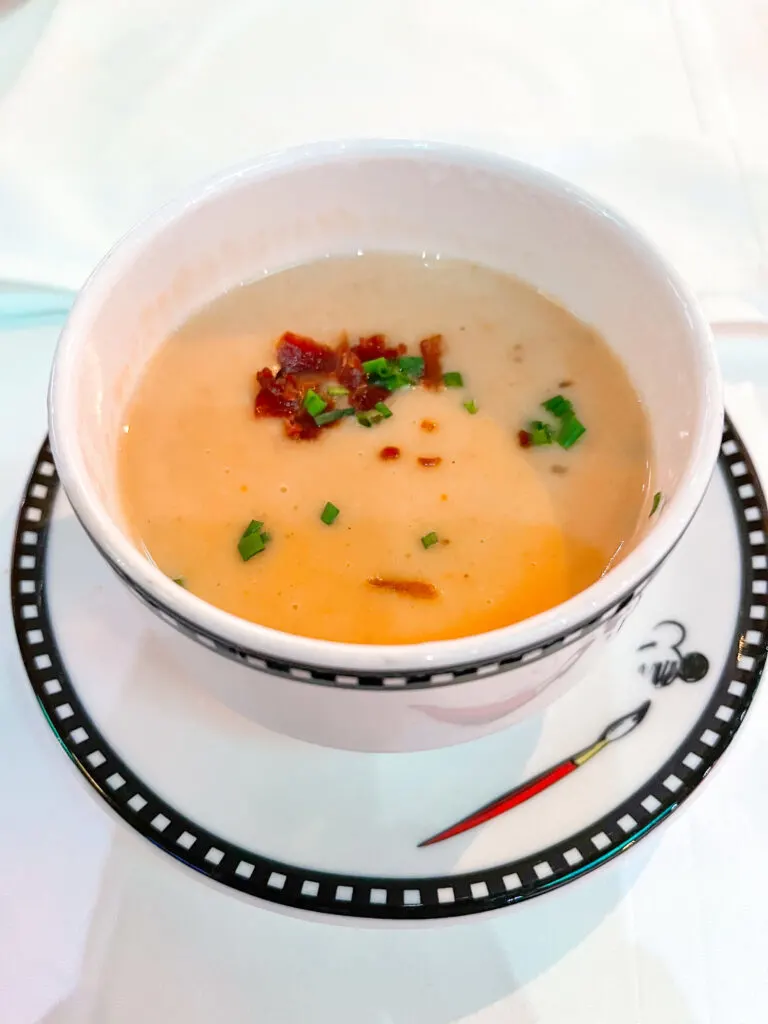 Soups and Salad
Creamy Butternut Squash Soup- Garnished with Chives and drizzled with Sour Cream
Baked Potato and Cheddar Cheese Soup- With Bacon Bits and Chives
Arugula Leaves- With Red Beets, Orange Segmants and Marinated White Beans with Mustard Dressing
Chicken and Walnut Salad- Dried Cranberries, Red Onions and a Cranberry Dressing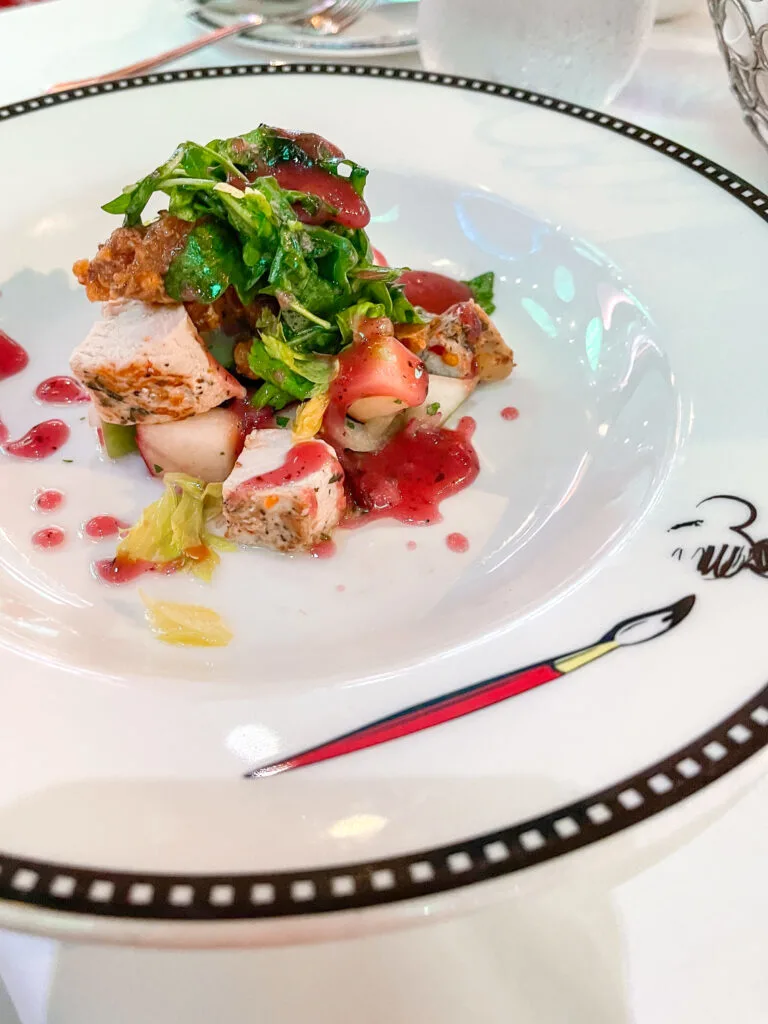 Bread Service
Garlic and Herb Foccacia- With a Roasted Garlic Dip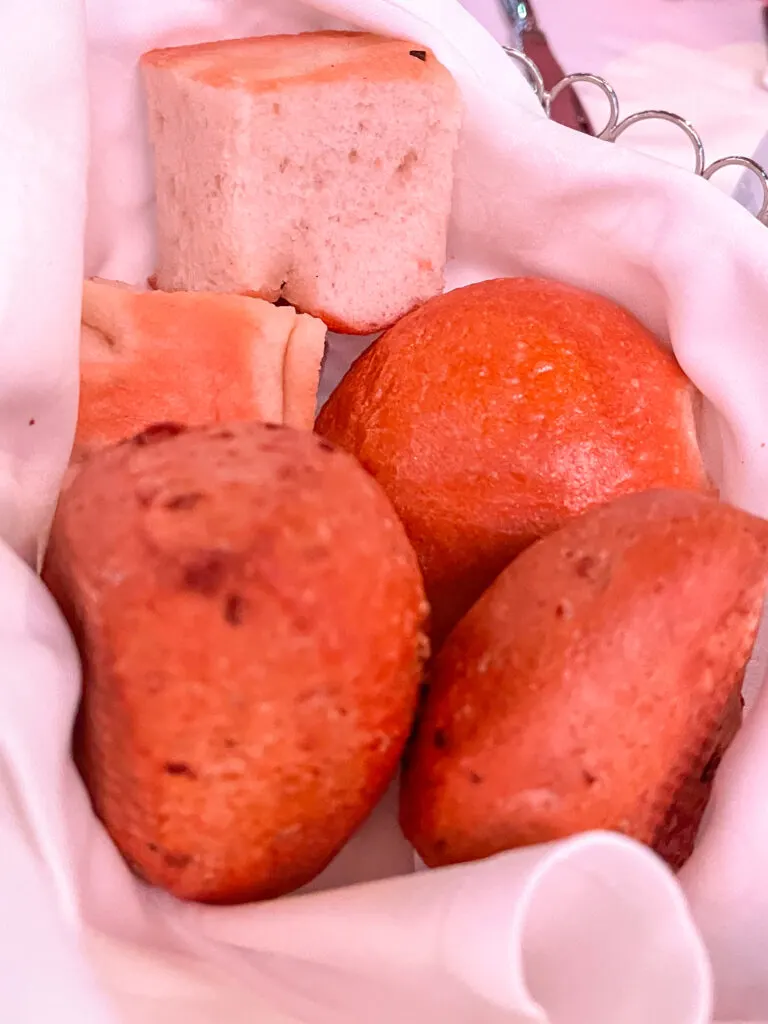 Main Course
Pennete Bolognese- Pennete Pasta mixed with a rich Bolognese Sauce garnished with shaved Parmesan Reggiano and Toasted Garlic Ciabatta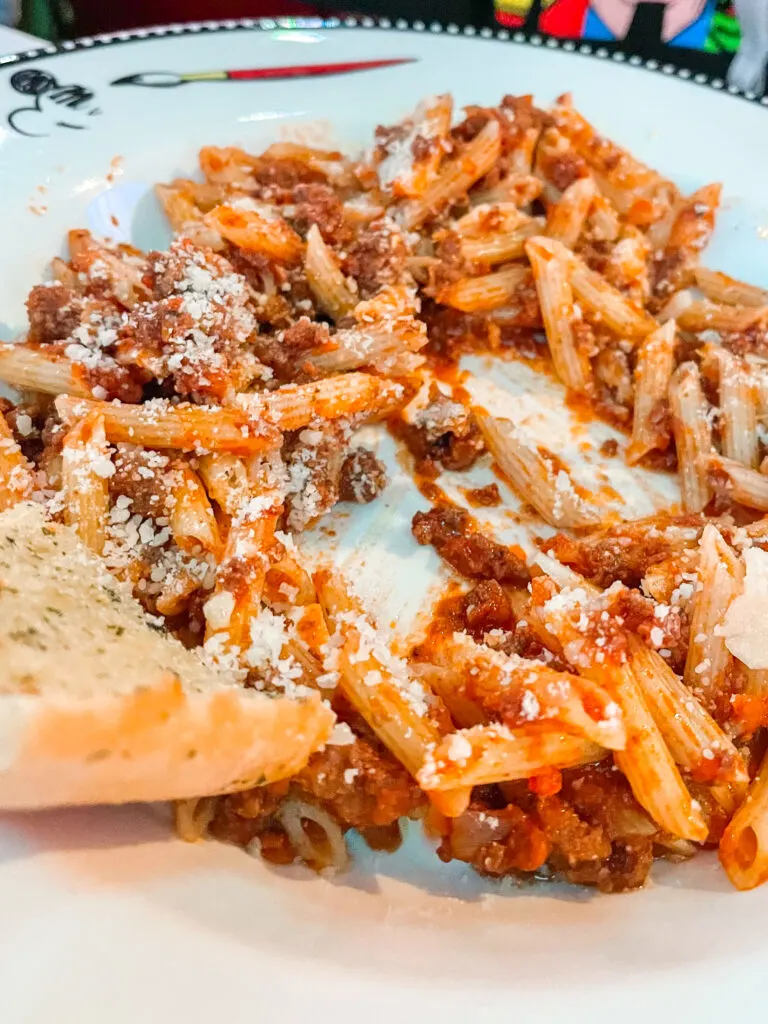 Grilled Tuna Steak- With Fingerling Confit, Caponata, Sun-dried Tomato Pesto, and Aioli
Lemon- Thyme Marinated All Natural Chicken Breast- On top of Sour Cream Mashed Potatoes, Roasted Root Vegetables and Grain Mustard Jus
Herb Crusted Pork Chop- Roast Pork Chop brushed with Dijon Mustard and crusted with Herbed Breadcrumbs served with Sun-dried Tomato Risotto and a Borolo Wine Sauce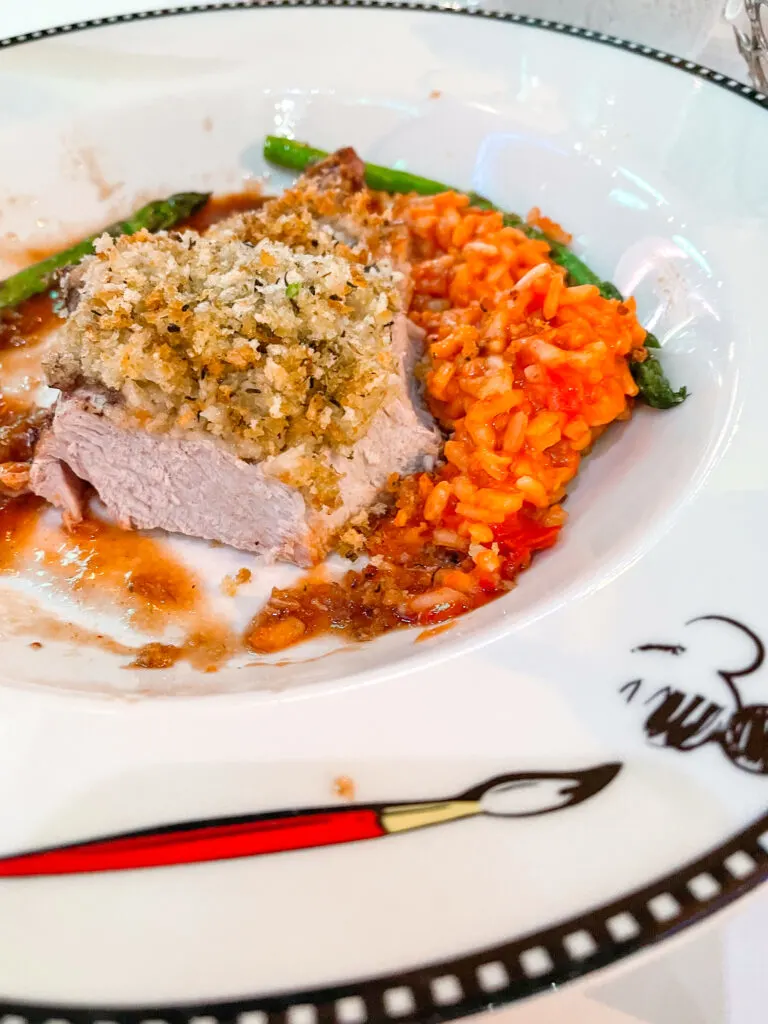 Ginger Teriyaki dusted Angus Beef Tenderloin- Served with Wasabi Mashed Potatoes, Bok Choy and a Tamarind-Barbecue Reduction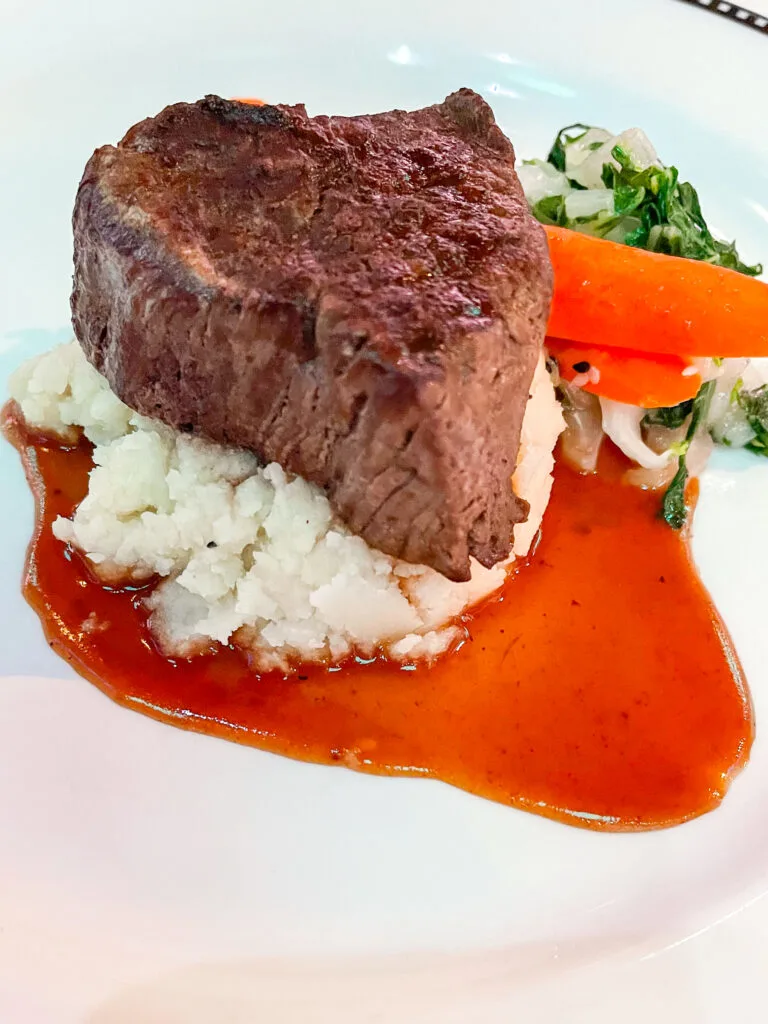 Vegetarian
Black Bean Chipotle Cakes– Over Corn Kernels and Brown Rice topped with Tomato-Cilantro Salsa
Sesame Halloumi Parcels- With Sweet Potato Tahini Mash and Roasted Cherry Tomatoes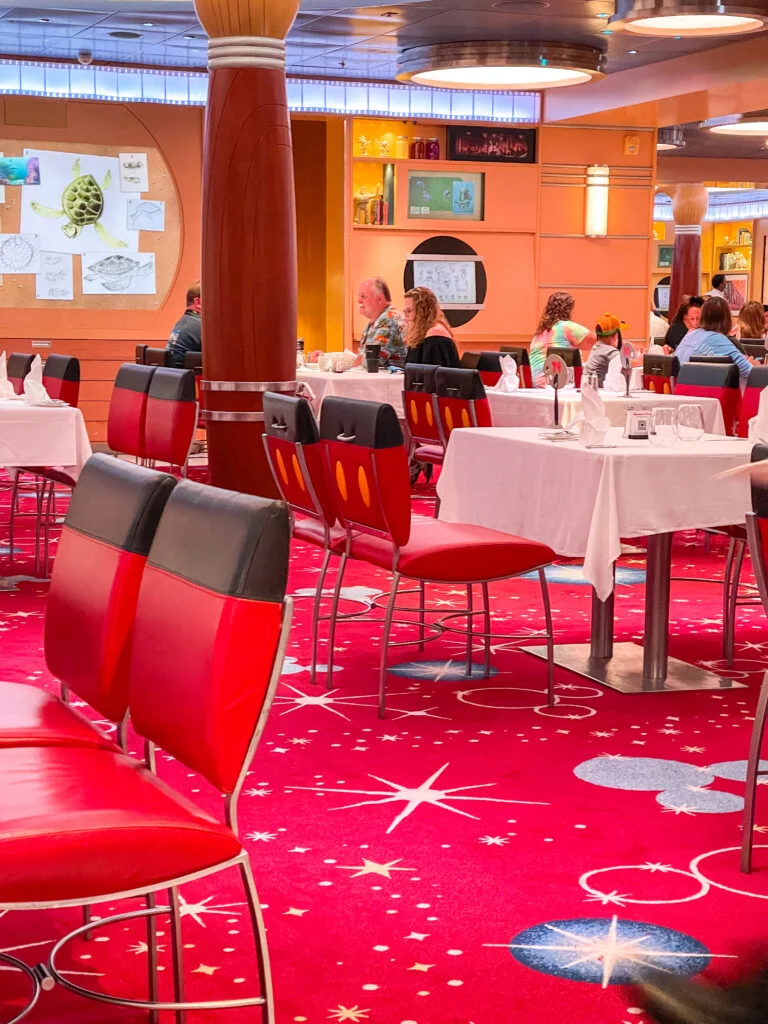 Lighter Note
Jumbo Shrimp Salad- Poached Tiger Shrimp tossed in a Lemon Olive Oil, served on diced Cucumber, Egg and Red Onion and Garnished with Roquette Leaves
Grilled Grain-fed Sirlion Steak- Served with Garden Vegetables and your choice of Steamed White Rice or Baked Potato
Slow Roasted Breast of Chicken- Served with Garden Vegetables and your choice of Steamed White Rice or Baked Potato
Oven Baked Fillet of Salmon- Served with Garden Vegetables and your choice of Steamed White Rice or Baked Potato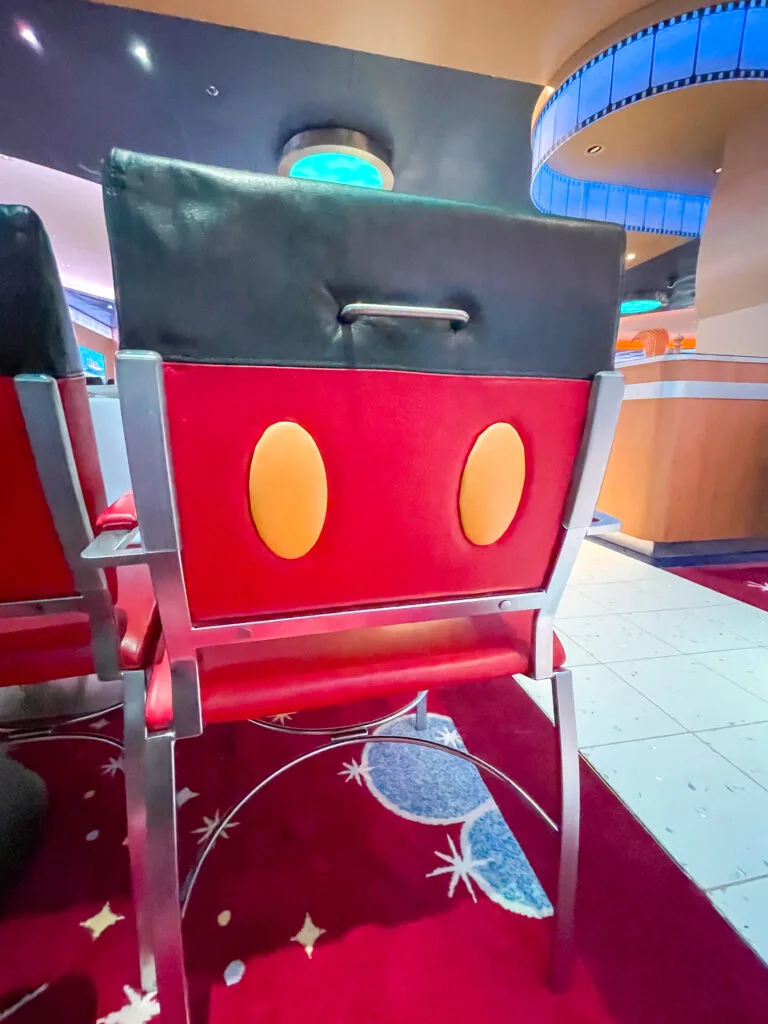 Specialty Coffees
Espresso
Cappuccino
Caramel Pecan Chai- Oregon Chai, Caramel Pecan Syrup, Steamed Milk
Tiramisu Mocha Latte- Tiramisu Syrup, Chocolate Sauce, Espresso, Steamed Milk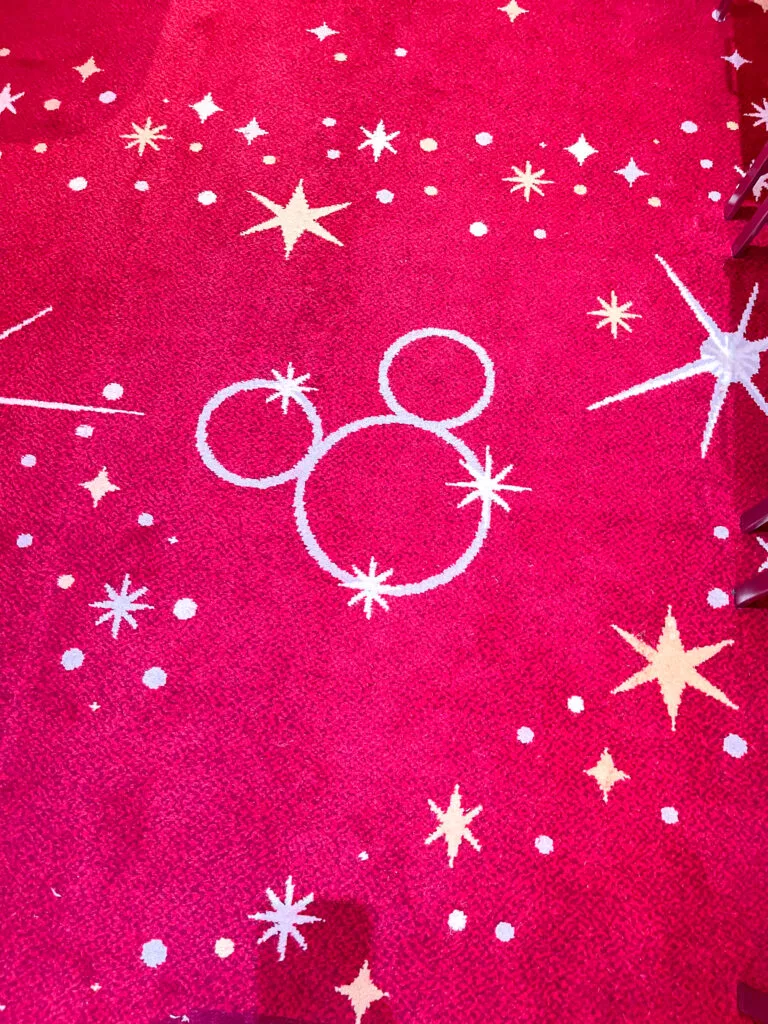 Adventurous After-Tinis
Espresso Martini- Absolut Vanilla, Godiva White Chocolate Liqueur, Frangelico, Espresso
Creme Brulee- Grey Goose, Baileys Irish Cream, Amaretto, Caramel Syrup, Half & Half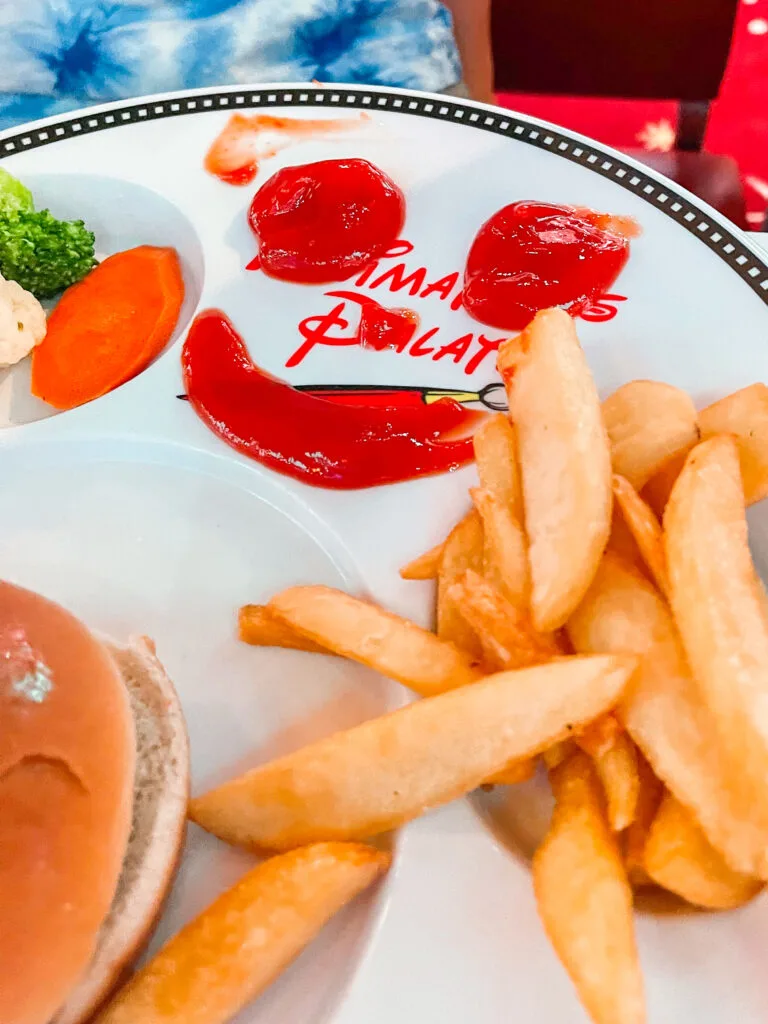 Specialty Drinks Selection
RumChata
Baileys Irish Cream
Sambuca
Grand Mariner 100 Cuvee
Hennessy V.S.
Courvoisier V.S.O.P.
Remy Martin X.O.
Grappa Gianduia
Grappa Fior Di Latte
Tawny Port 10yrs – 20yrs
Knob Creek
Woodford Reserve
Johnnie Walker Odyssey
Glenmorangie Signet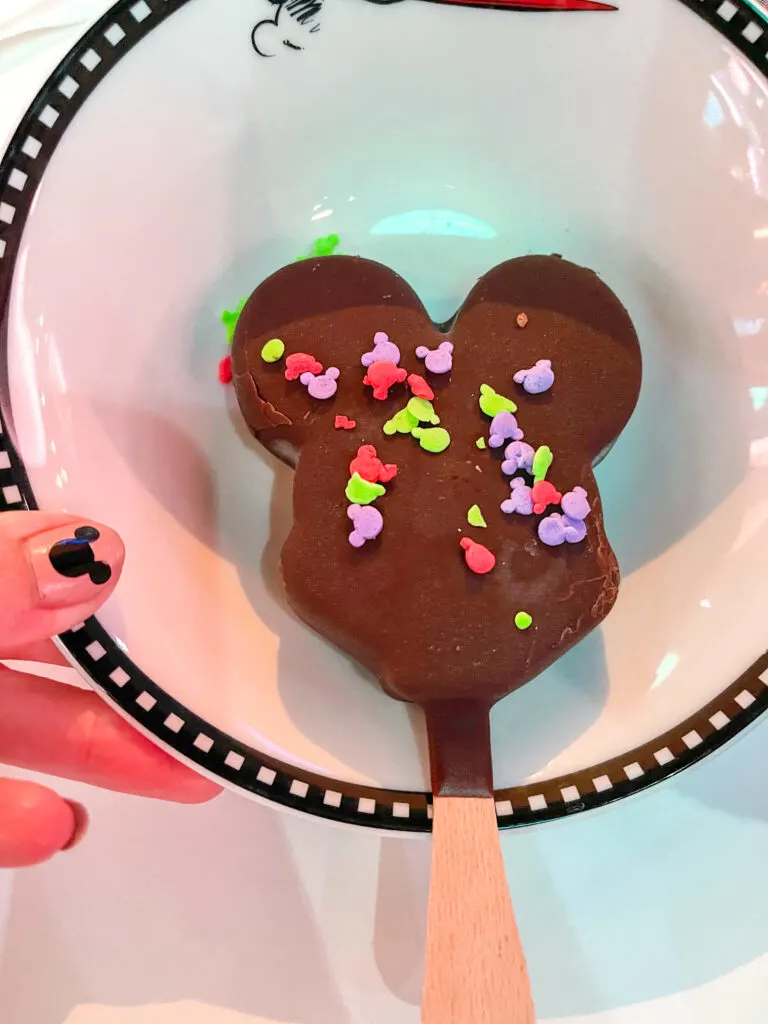 Desserts
Crunchy Walnut Cake- Dark Chocolate Mousse and Raspberry Coulis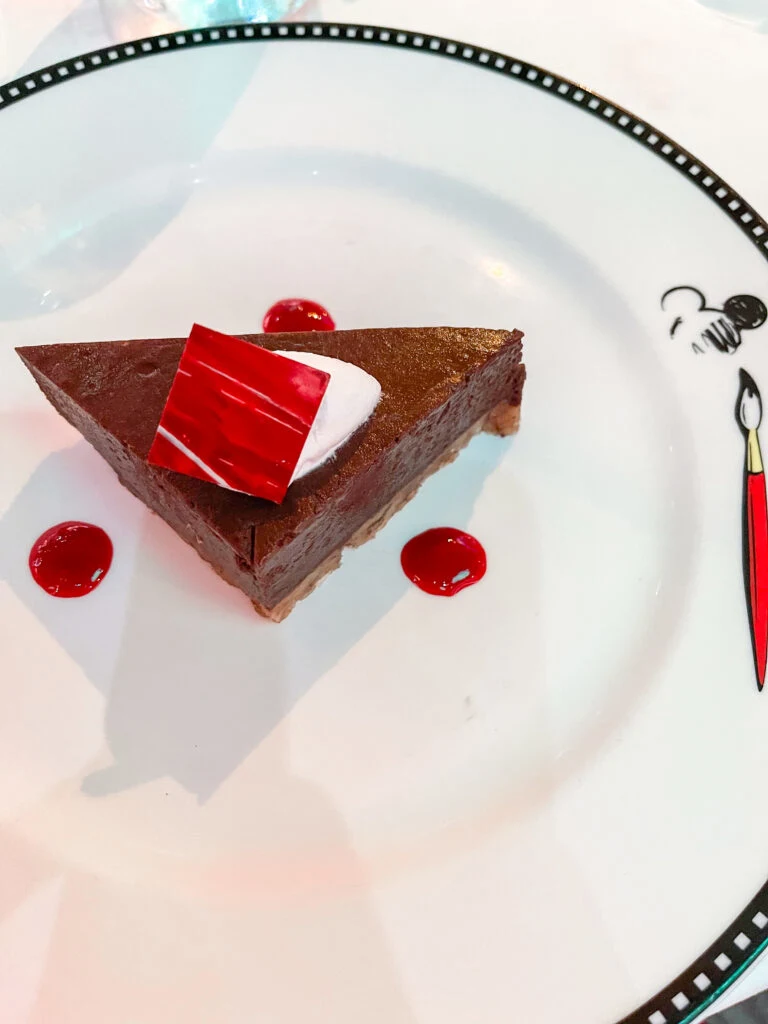 Chocolate Fudge Cheesecake- Creamy Vanilla Cheesecake with a Chocolate fudge base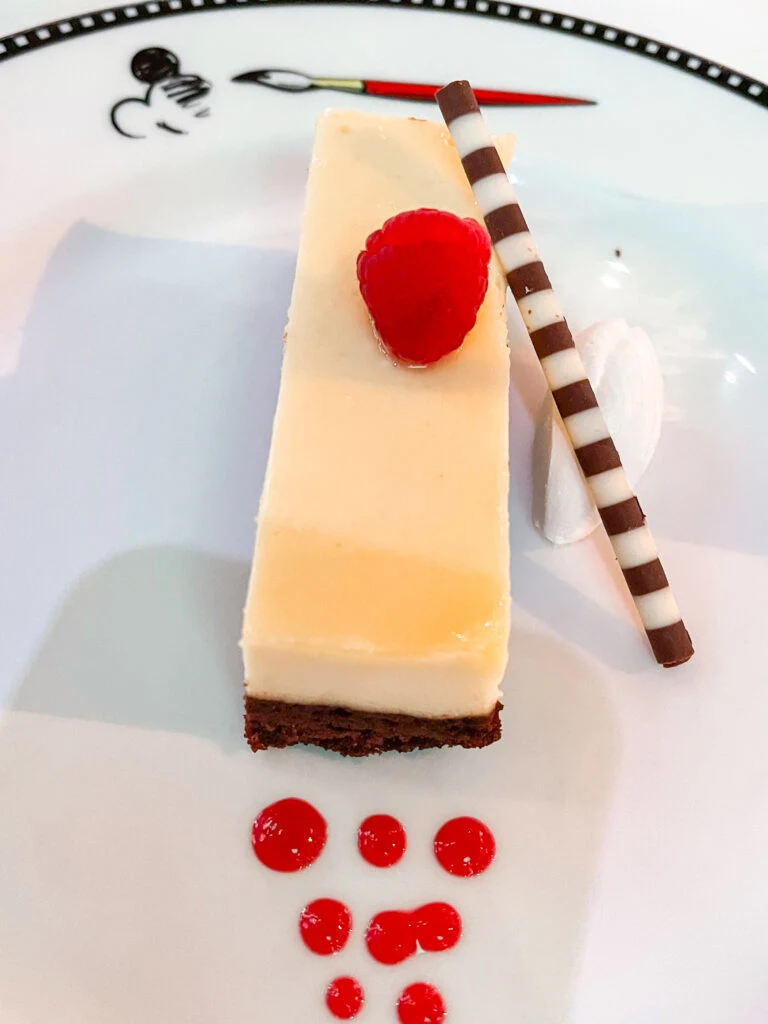 Cookies 'n Cream Sundae- Cookies & Cream Ice Cream with Chocolate Sauce and Chocolate Chip Cookies
Apple Crumble Rice Pudding- With Vanilla Bean Ice Cream
Signature Dessert
Lemon Icebox Pie- Served with Lemon Curd and Berry Creme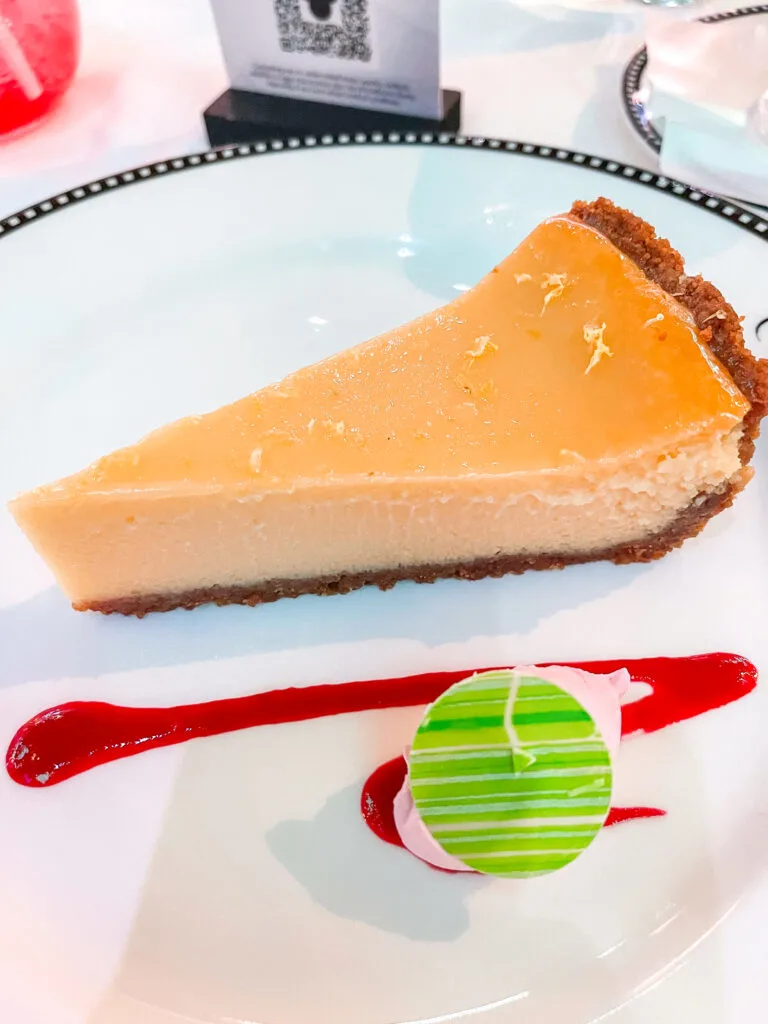 No Sugar Added Desserts
Deconstructed Carrot Cake- A classic Carrot Cake with a twist