Take a tour of Disney Dream Stateroom 9504 with a large porthole Oceanview that can sleep up to three guests.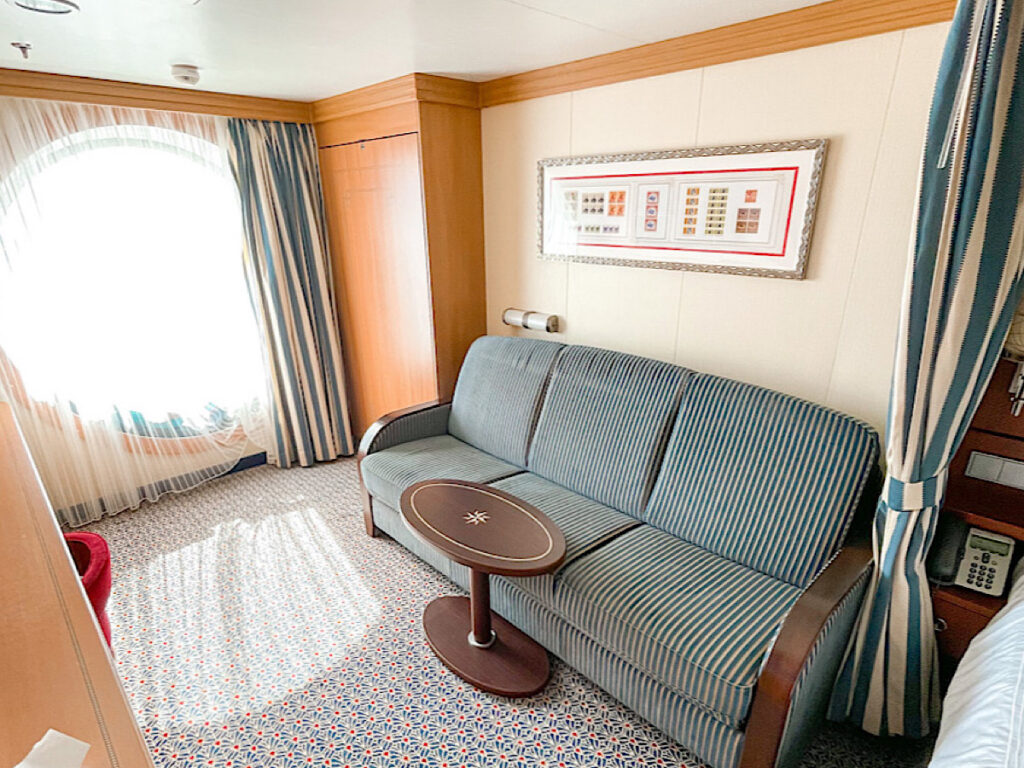 This post may contain affiliate links. When you click on these links, I get a small percentage back at no cost to you! For more information see my disclosure policy.
Check out prices below or get a free quote by calling 877-510-2929 and let them know Mommy Mouse Clubhouse sent you!
Disney Dream Stateroom 9504
Stateroom 9504 on the Disney Dream is located in the Forward of the ship. It is a Deluxe Oceanview room with a large porthole that can sleep up to four guests.
Sitting Area and Beds
Stateroom 9504 on the Disney Dream has a Queen bed, with a nightstand on either side of the bed.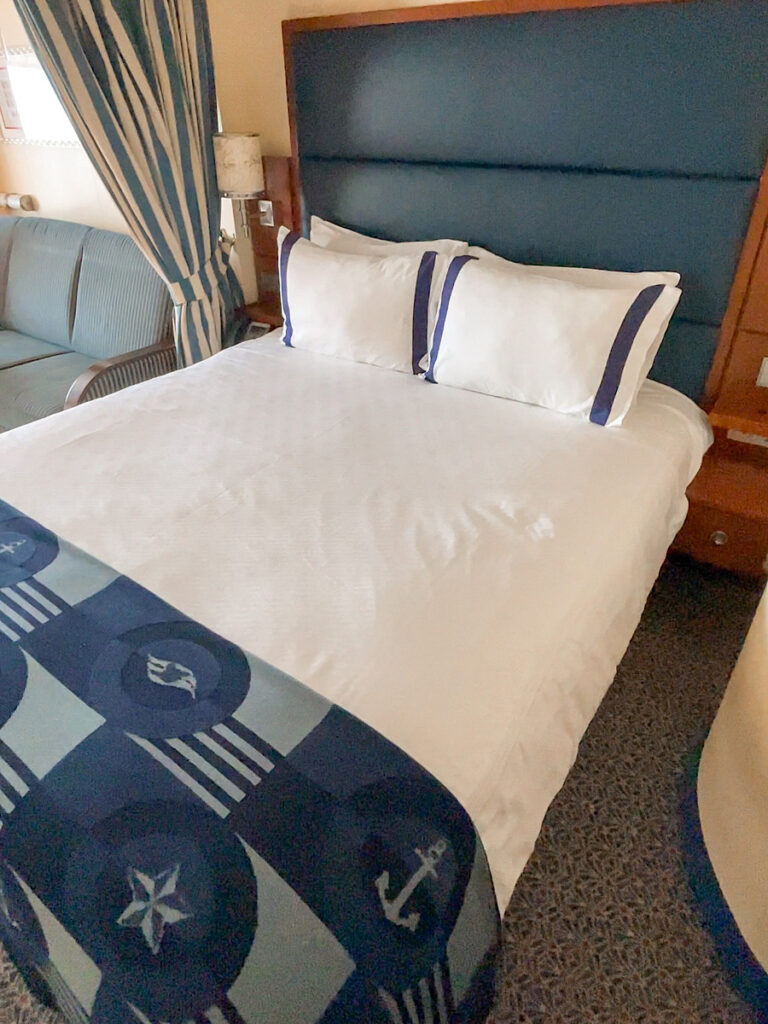 The sitting area includes a couch, that folds down into bed, as well as a Murphy bed that can be let down at night, right in front of the porthole window.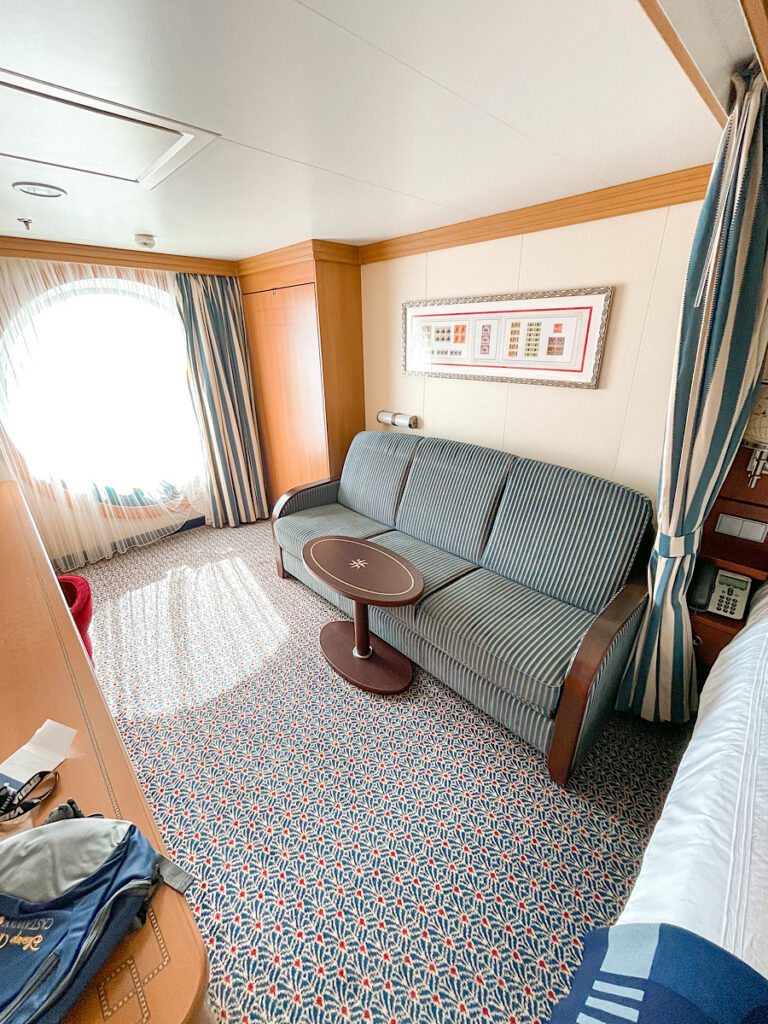 The vanity and desk has upper and lower cabinets, drawers, and a tv.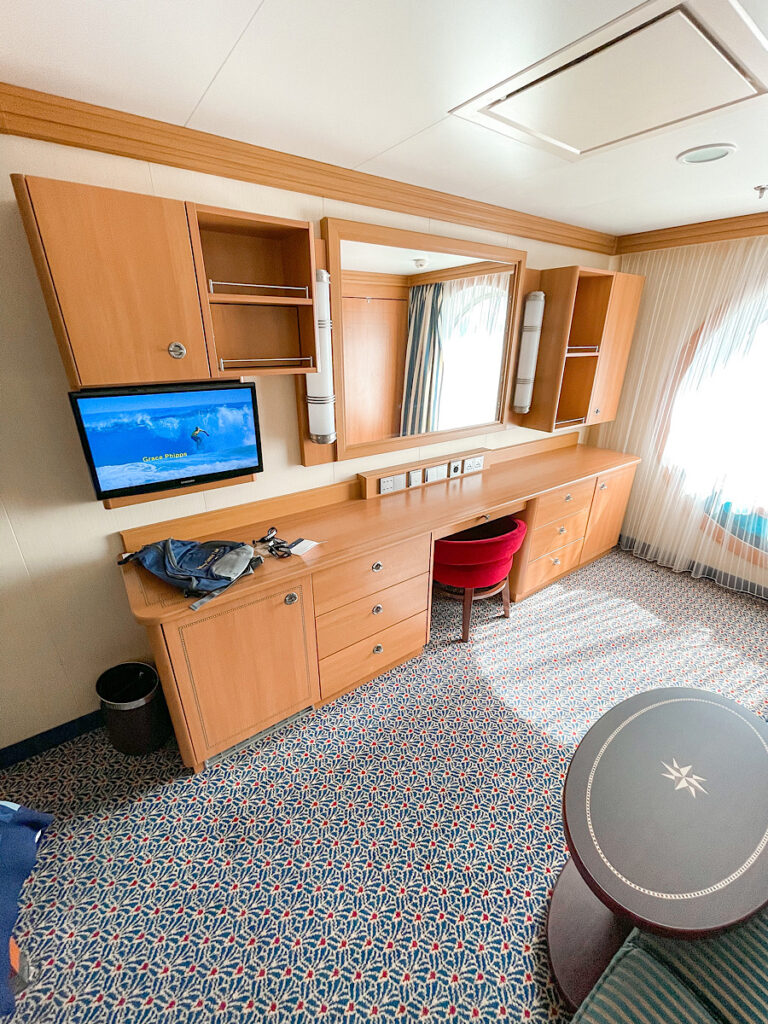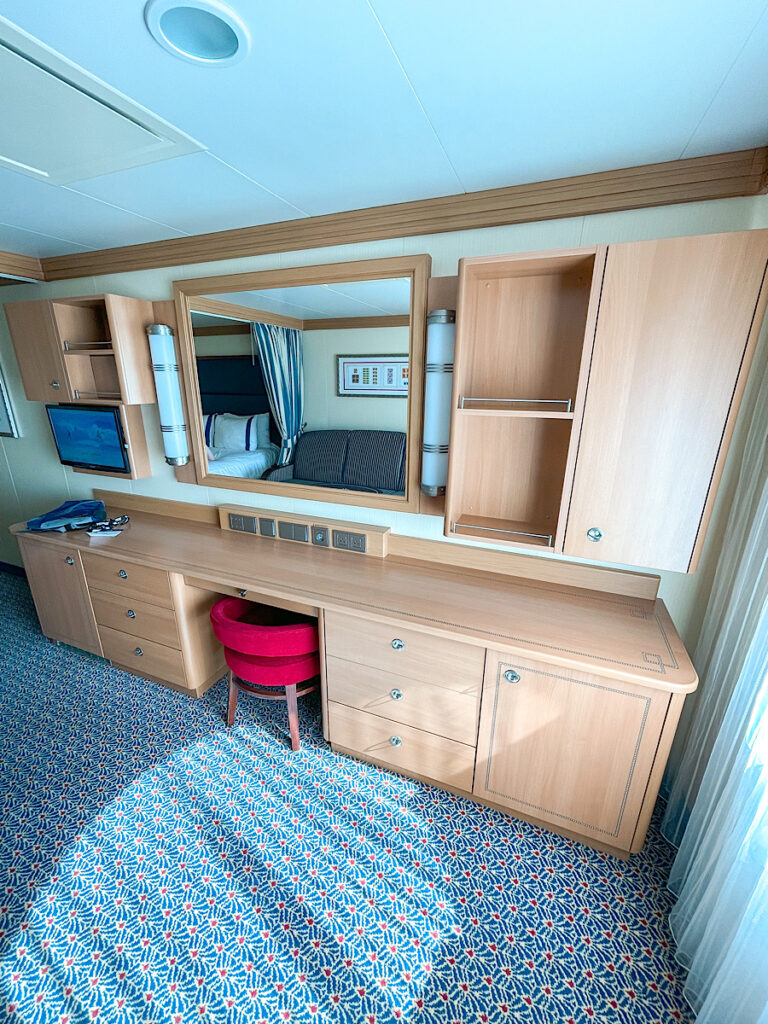 Here are the outlets under the mirror on the vanity.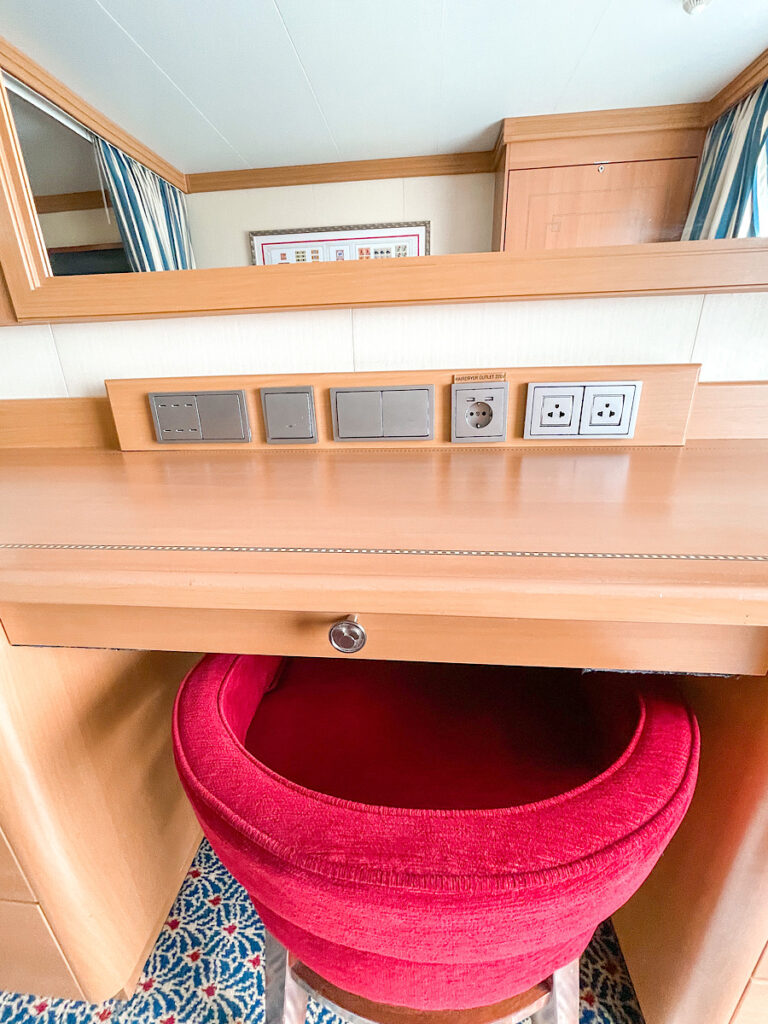 The TV can swivel to be watched from the couch or the bed.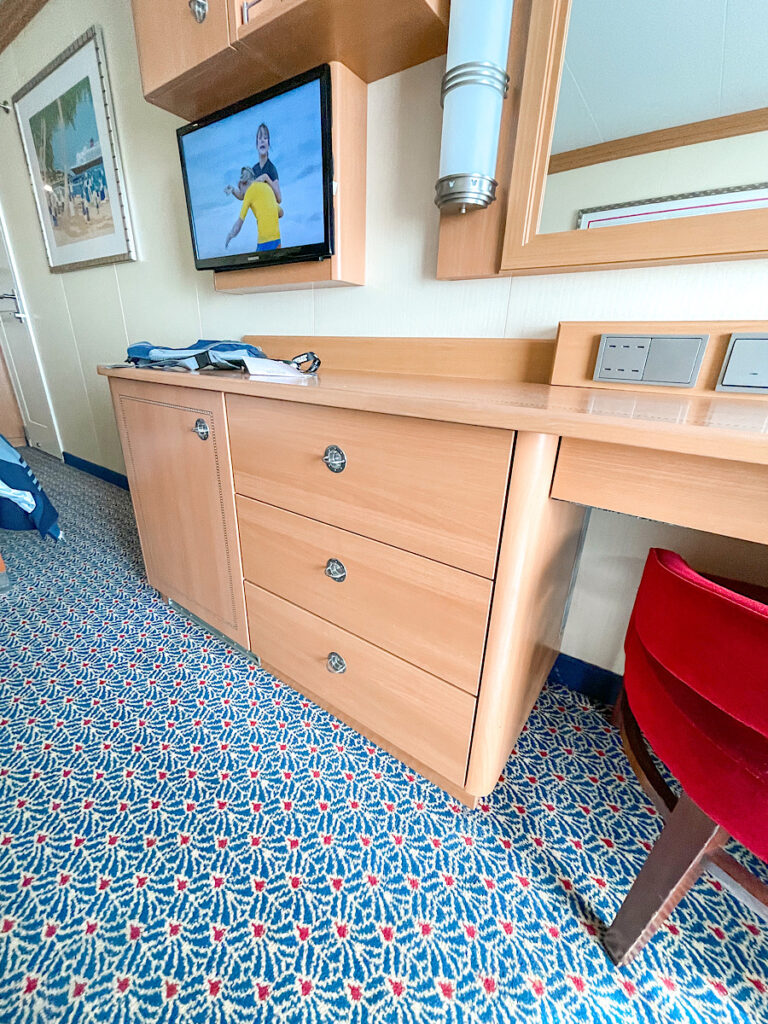 There is a mini refrigerator in the cabinet under the tv.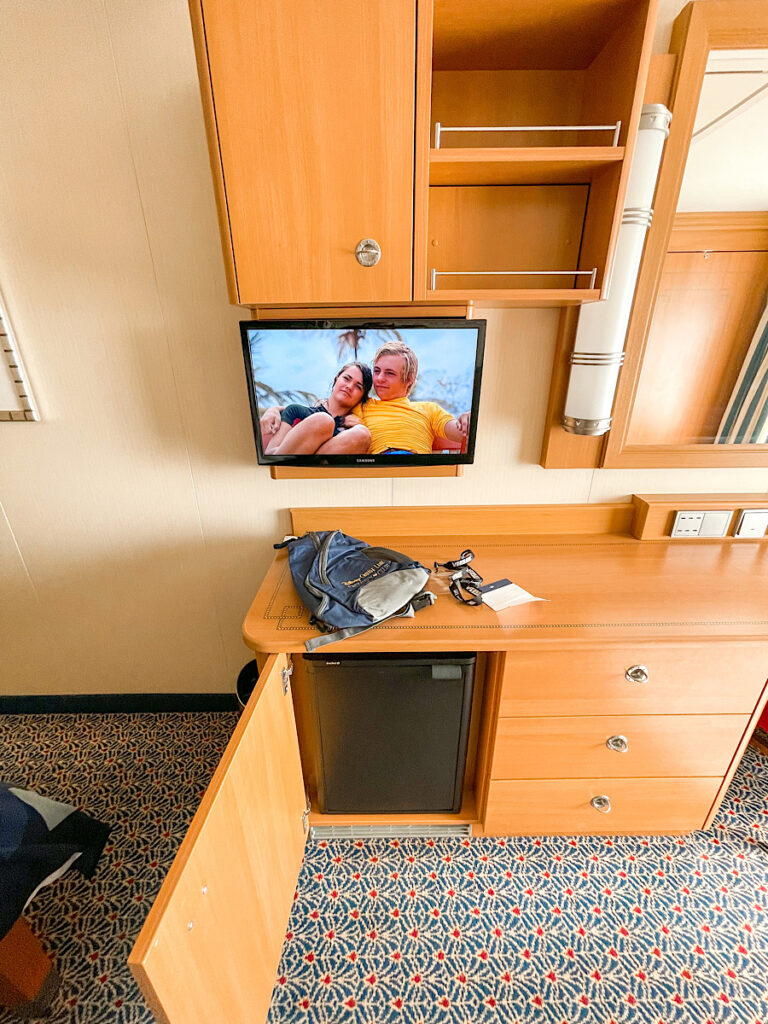 Closets
There is are shelves and drawers across from the bed, next to the closets.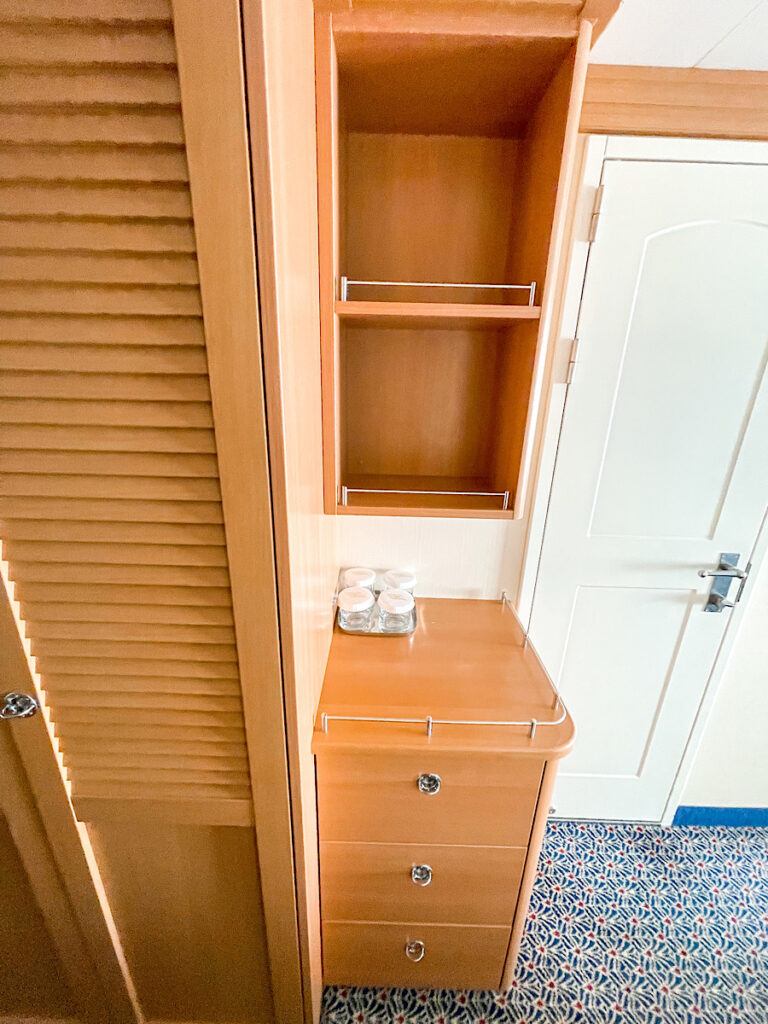 There are two closets as you enter the room. The first closet contains life jackets, hangers, a laundry bag, shelves and a safe.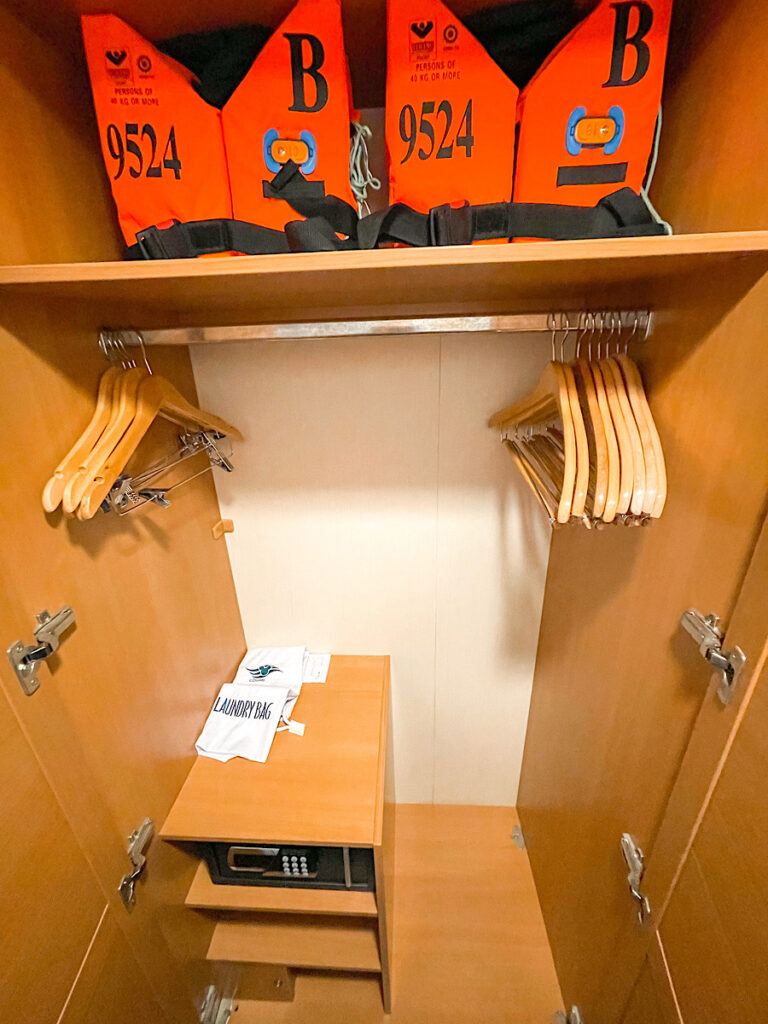 The second closet has life jackets, hangers, and shelves, with some extra space. We used this space to store our pop-up hamper.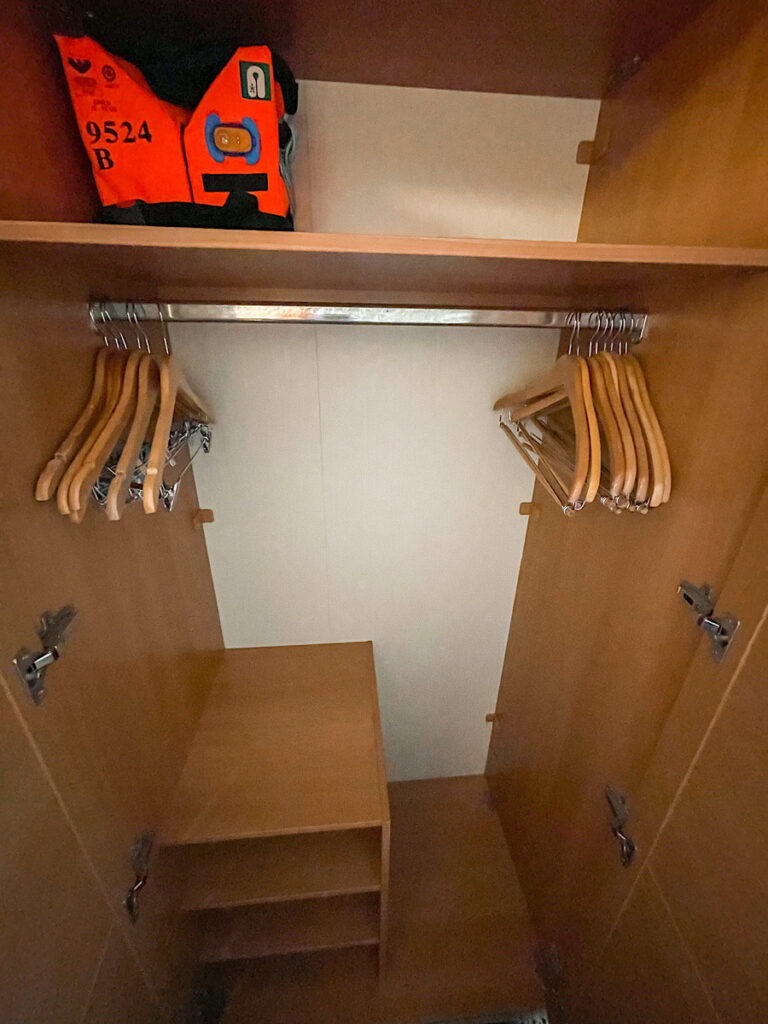 Split Bathroom Disney Dream 9504
This stateroom includes a split bathroom. The first bathroom, right as you enter, contains the toilet, a sink, and a mirror.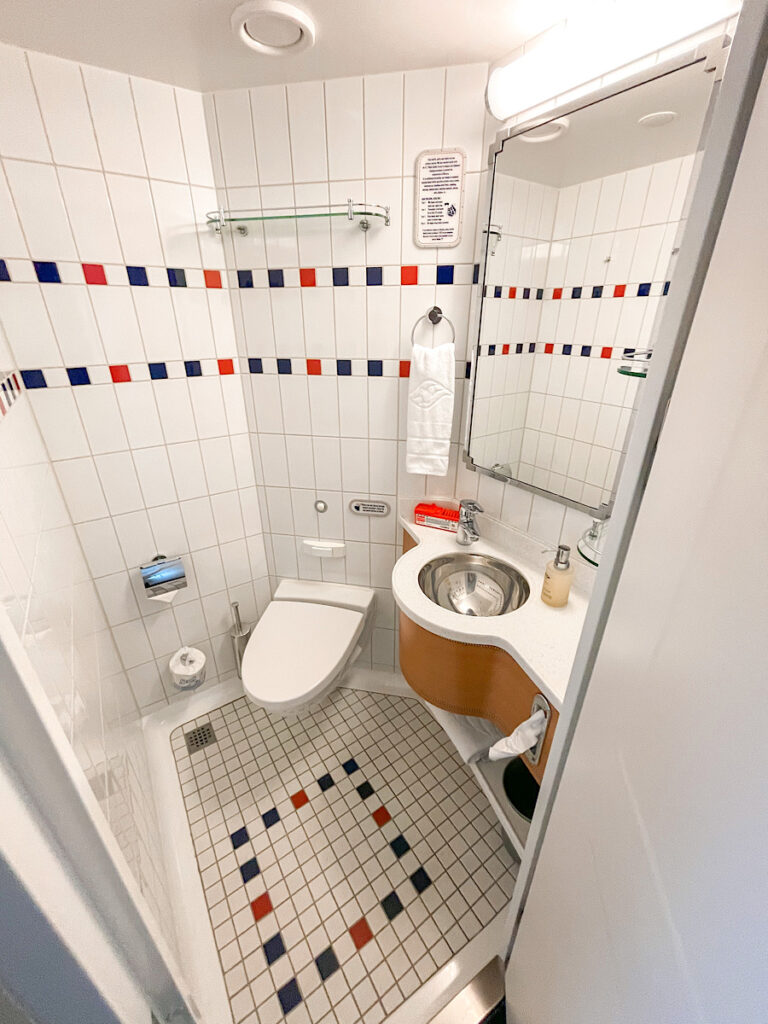 The second room contains a vanity and sink as well as the tub/shower combination.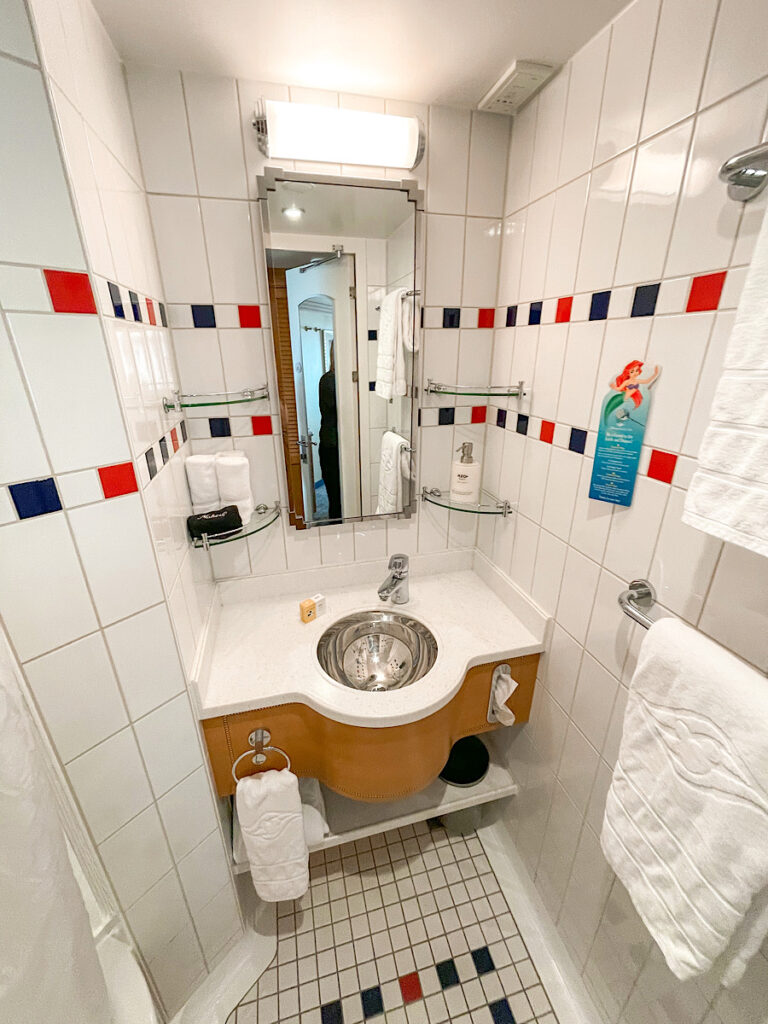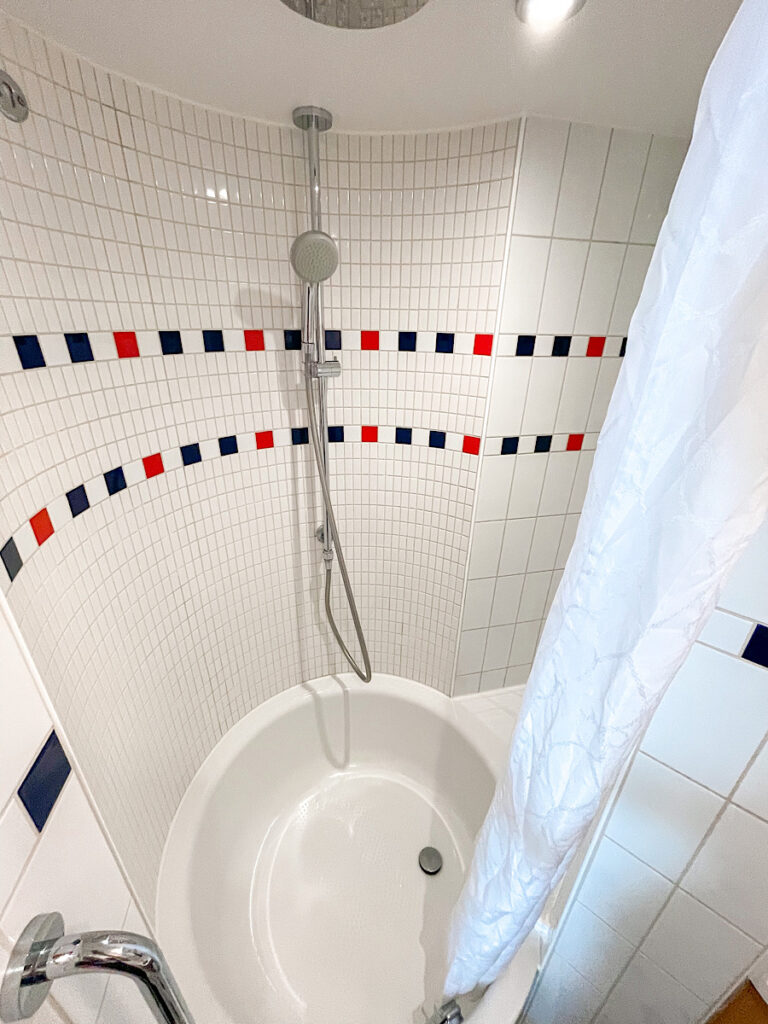 Should You Book a Disney Cruise?
My answer is if it fits in your budget, then YES! Disney Cruises have become my family's favorite vacation.
If you do decided to go on a Disney Cruise, I recommend using a travel professional, like my partners at Get Away Today. They can help you book the perfect cruise for you and your family and their customer service is AMAZING!
To check cruise prices, visit www.GetAwayToday.com or call them at 855-GET-AWAY and tell them Mommy Mouse Clubhouse sent you!
If you are flexible with your schedule, take a look at the Special Offers section on the Disney Cruise Line website and consider booking a room that they choose for you. You can save A LOT of money that way. Then give Get Away Today a call to book your room!
Have questions about a Disney Cruise? Send me a DM on Instagram @mommymouseclubhouse and I will be happy to answer them!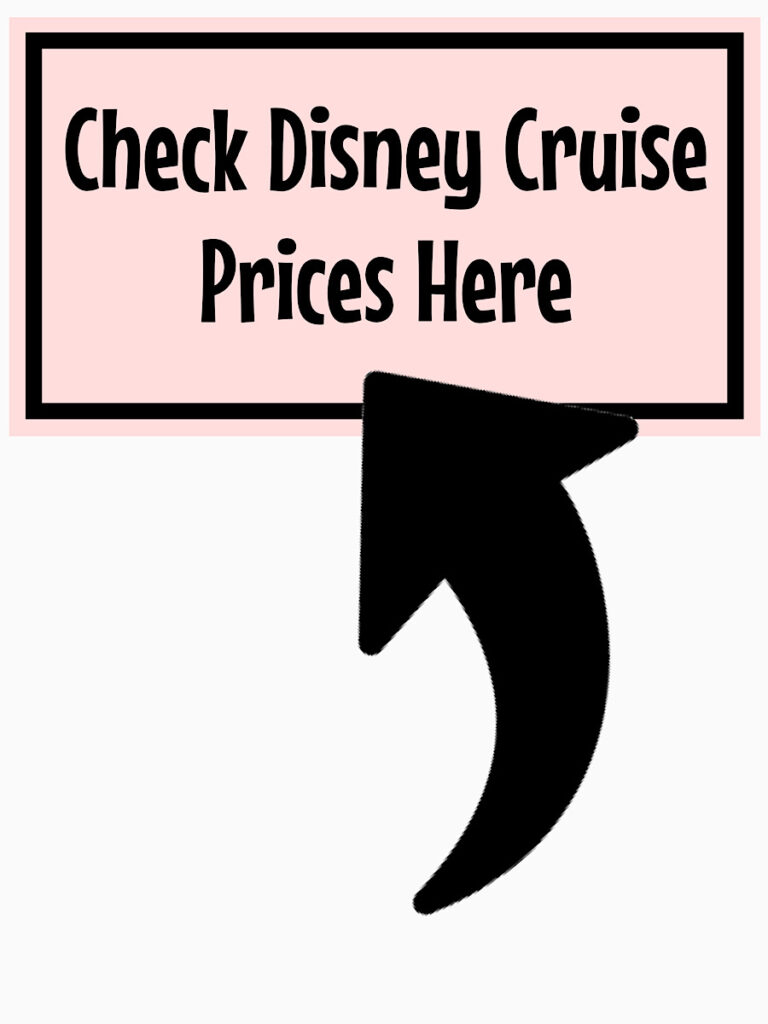 More Disney Cruise Room Tours