Wondering what to wear on a Disney Cruise Formal Night? I've got you covered! See the most EPIC Disney themed suits for men and boys plus where to buy cute dresses for women and girls!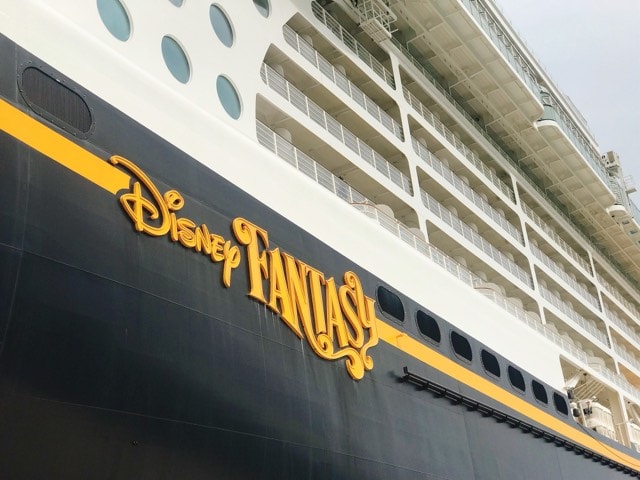 This post may contain affiliate links. When you click on these links, I get a small percentage back at no cost to you! For more information see my disclosure policy.
If you follow me on Instagram, you probably saw that my family recently went on our first Disney Cruise!
Formal Night on our Disney Cruise was one of my favorite cruise activities. But, it was also one of the events I had a lot of questions about.
With all of the things I needed to pack, I wondered if it was really necessary to bring along a formal dress for myself and a suit for my husband and each of our three boys.
Check out What to Expect on a Disney Cruise HERE!
I also wondered what was considered "formal". As someone who dresses up once a week for church, would what I wear there be appropriate for formal night? Or would it need to be something more like and evening gown and tuxedos?
What to Wear to Dinner
I did a little digging on Google and found out a little more about formal night, semi-formal night, cruise casual night and theme nights.
Cruise Casual Attire
For the most part, when you dine onboard a Disney Cruise ship, the dress code will be cruise casual. This includes things like:
Theme Night Attire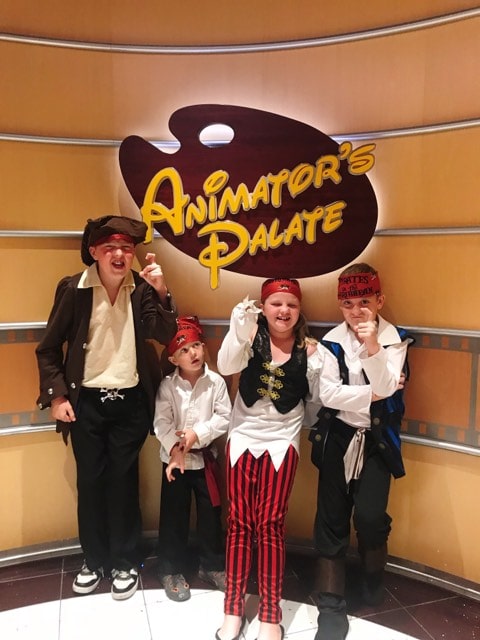 What you wear on your Disney Cruise's theme night, of course, depends on the theme.
On our cruise, we had a pirate night. My husband and I, as well as our boys wore pirate costumes.
You will even get a pirate themed head bandana from your room host the day of your theme night!
There are also Marvel theme nights and Star Wars theme nights if you book one of those cruises. You can have a lot of fun dressing up as Spider-Man or Darth Vader!
Make sure you know what theme your Disney Cruise will be having before you go!
Semi-Formal Night Attire
On a Disney Cruise semi-formal night, you'll want to step it up a notch from a cruise casual night. Disney recommends:
Dress pants and a jacket for men

A dress or pantsuit for women
I actually forgot that it was semi-formal night on our cruise…oops. But the women around us were wearing some sort of casual dress (maybe a sundress and cardigan) and the men were wearing nice slacks and a polo shirt.
Formal Night Attire
For formal night, I noticed that people were dressed a notch above semi-formal.
There were a few people really dressed up (tuxedos and evening gowns). But the majority of men were either wearing a suit or shirt and tie, and the women were wearing a nice dress.
I thought it was fun to dress my family up really nice for one night on our cruise.
There were fun photo opportunities that you could participate in, located in the Atrium, but we didn't because the lines were so long!
A lot of people stay in their formal wear for dinner and the evening show, but there were also a fair number of people who only dressed up for dinner.
I think it's more about what you are comfortable wearing.
The BEST Suits for a Disney Cruise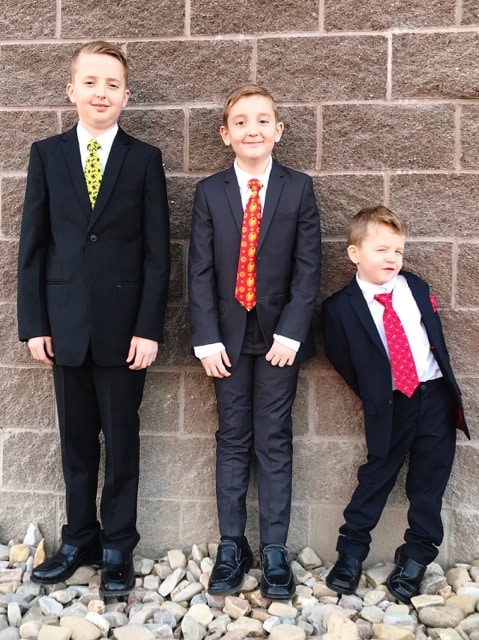 When I was researching what to wear on our Disney Cruise Formal Night I found these adorable Super Hero Suits from Fun.com!
I knew that the Marvel theming would be perfect and fit right in on a Disney Cruise. And the price point totally fit in my budget so I got one for my husband too.
Each suit comes complete with a jacket, slacks, a tie, and a pocket square that all match the theme of the suit.
My boys got Batman (not marvel, I know), Iron Man, Spider-Man and my husband got Captain America, which is great because he's a Fire Captain!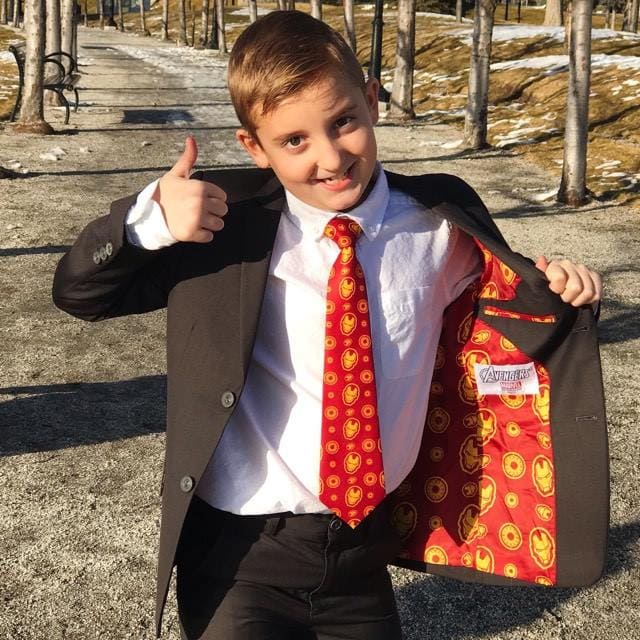 The quality is great and my boys have worn them every week to church! They get so many compliments from kids and adults alike.
They look forward to dressing up each week and feel like they are super heroes in disguise. I definitely recommend them if you are going on a Disney Cruise or even just to dress up.
Where to get Cute Dresses for Women
I don't know what it is about going on vacation, but I always like to get a few new things to wear.
So our cruise formal night was a great excuse to head over to Jane.com and do some dress shopping!
Not only did I find cute dresses, but I found other items that would be great for a Disney Cruise!
The items sold change every couple of days, so if you see something you like, you'd better grab it while you can!
I've also had really good luck finding Disney themed t-shirts for under $15 that the whole family can wear, as well as Disney themed accessories for under $10. Definitely a great way to help you get some fun souvenirs and still stay on a budget!
I hope that these tips have helped you decide what you will dress your family in on your Disney Cruise!
Make sure you check out all of my Disney Tips and Tricks and follow @mommymouseclubhouse on Instagram and YouTube!