Take a tour of Stateroom 9524 on the Disney Dream that sleeps 3 guests and includes a verandah.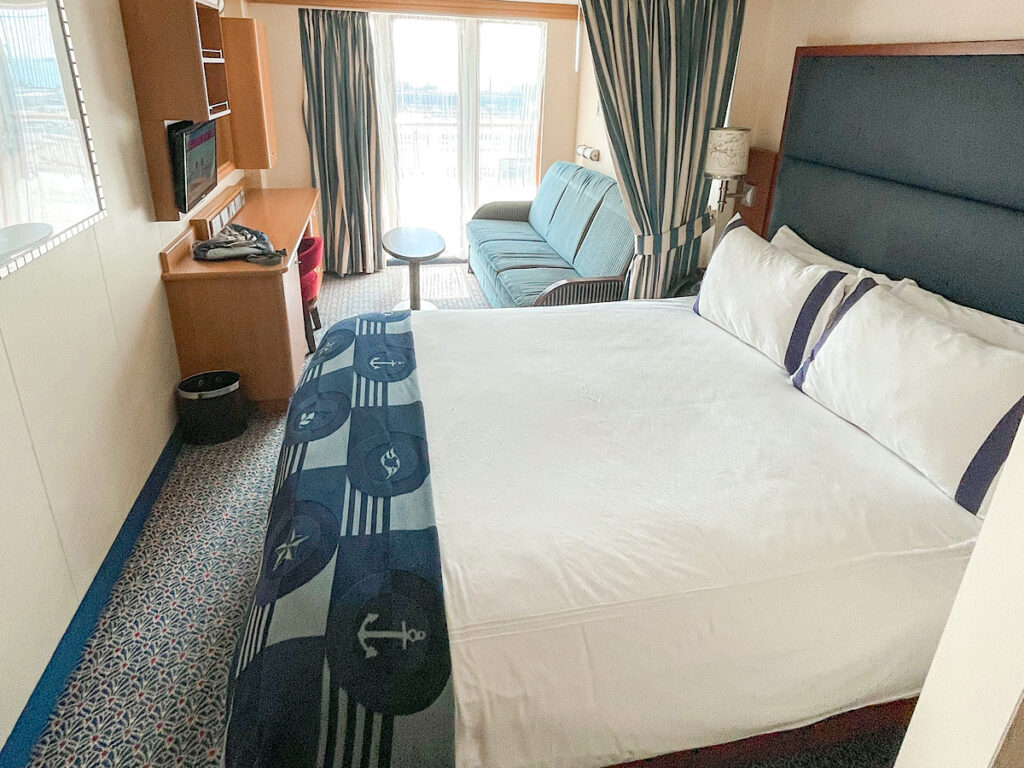 This post may contain affiliate links. When you click on these links, I get a small percentage back at no cost to you! For more information see my disclosure policy.
Check out prices below or get a free quote by calling 877-510-2929 and let them know Mommy Mouse Clubhouse sent you!
Disney Dream Room 9524 Room Tour
If you are planning on cruising on the beautiful Disney Dream, you might be considering Stateroom 9524. Below you will find a picture tour of the room to help you decide if it is the right stateroom for you.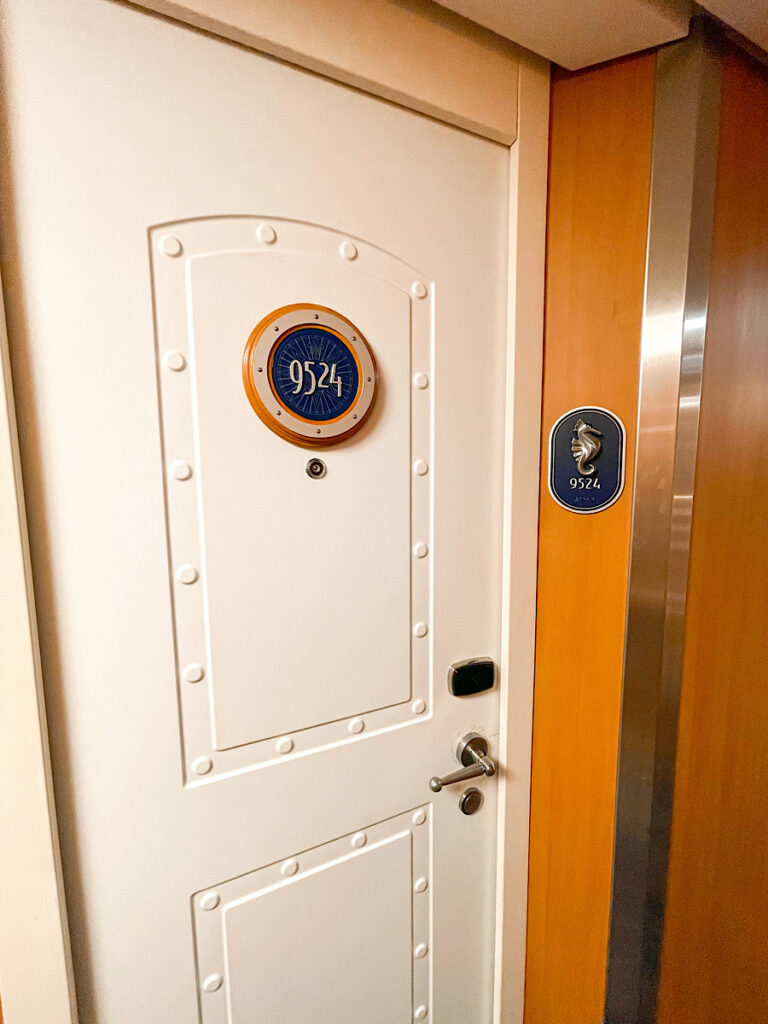 I liked the location of this room. It was close enough to the forward elevators, but far enough away to not hear noise. The room is two decks below Deck 11 so there is easy access to the pools, water slide, quick service dining, and the buffet.
Disney Dream 9524 Bed Area
This room has a queen size bed with a nightstand on each side. There was an outlet on the right side of the bed, but not the left. The stateroom phone was located on the left side of the bed.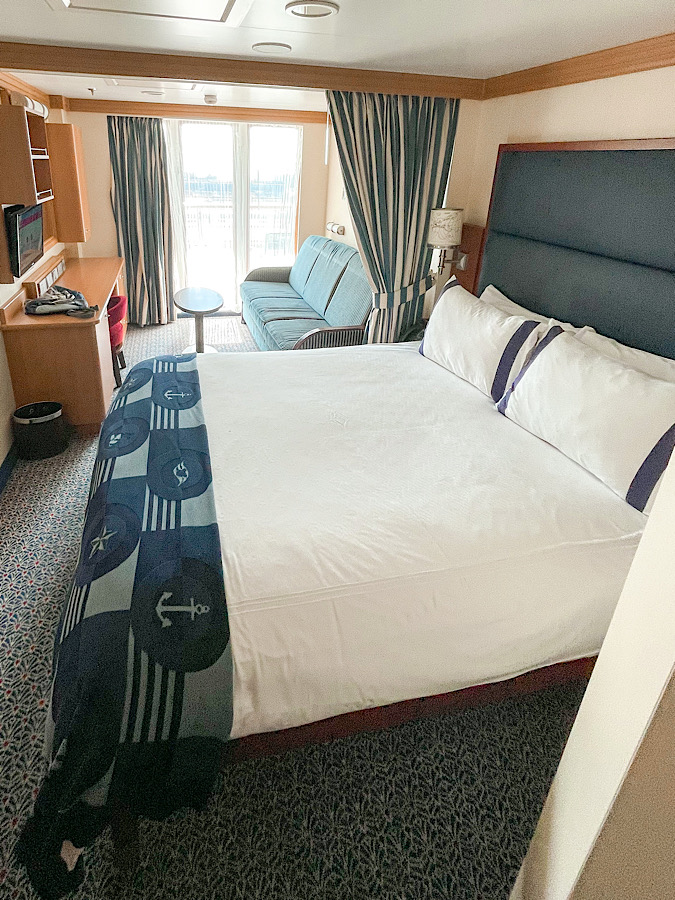 Sitting Area
The sitting area consisted of a couch, a coffee table, a desk, chair, two upper cabinets, a tv, a lower cabinet, four drawers, a desk drawer, and a mini refrigerator.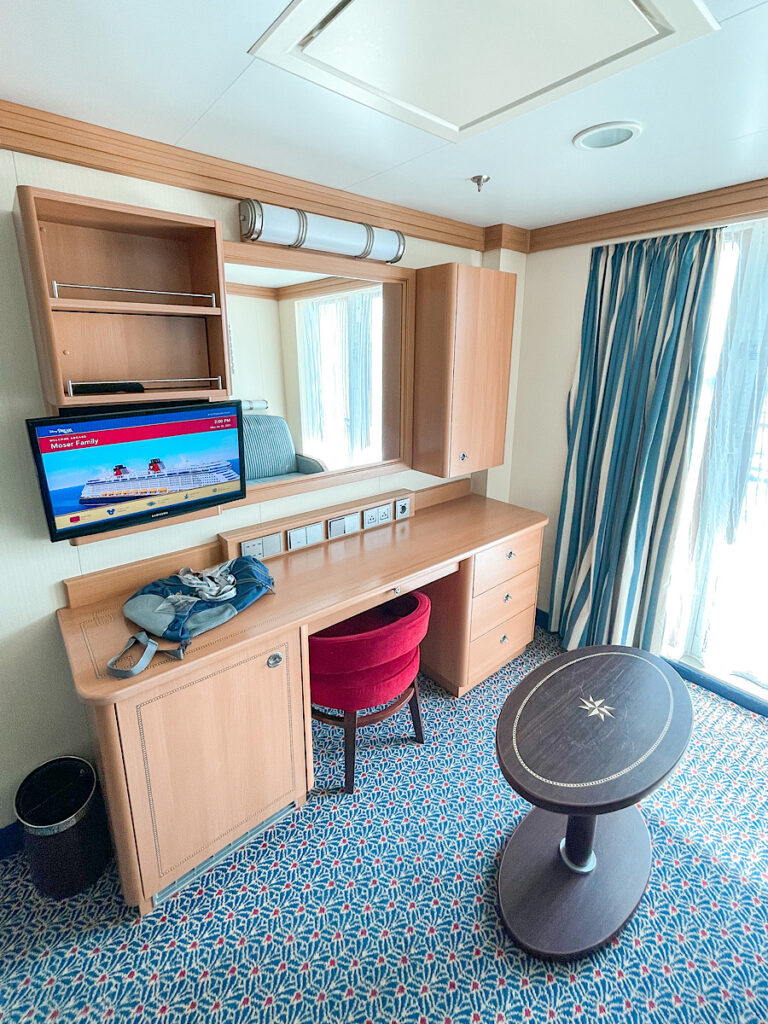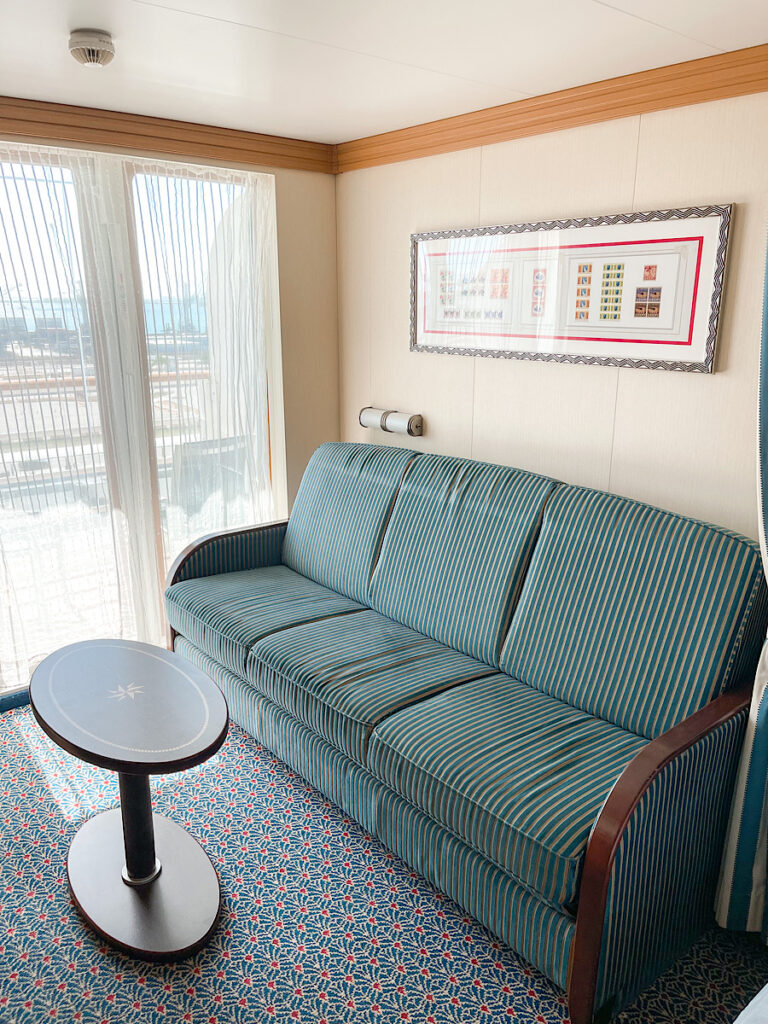 At night, the room host or hostess with prepare the couch into a bed.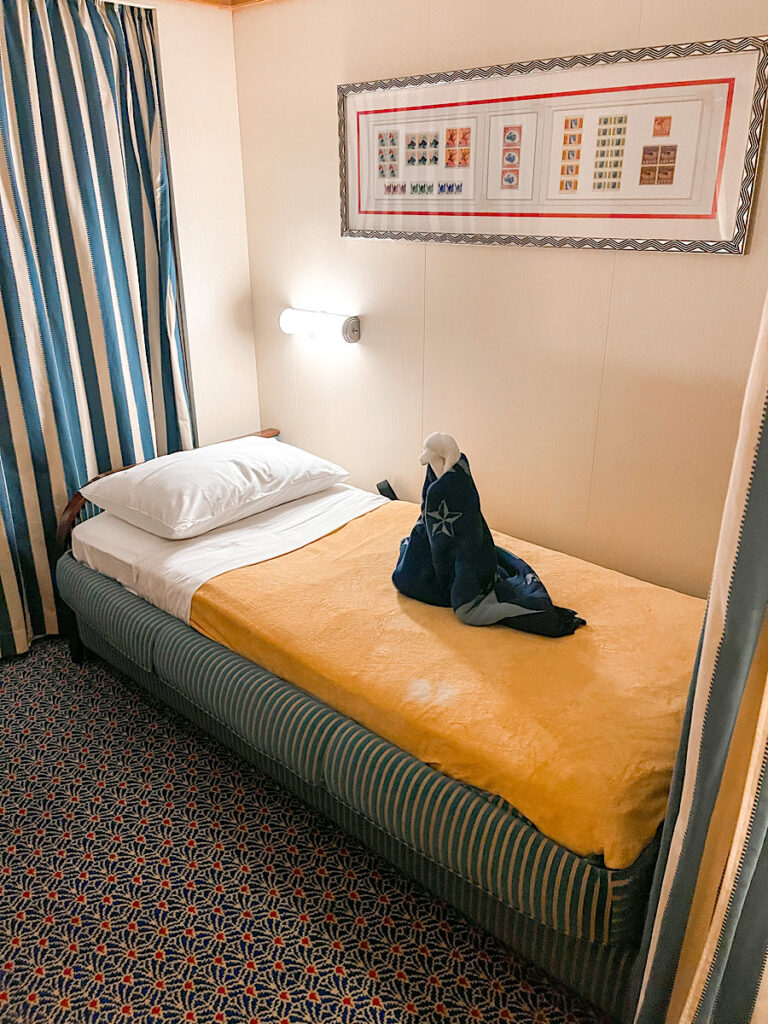 Bathroom
This stateroom has a split bathroom. One bathroom has a toilet, sink, and mirror. The other room has a shower & bathtub combination, sink, and mirror.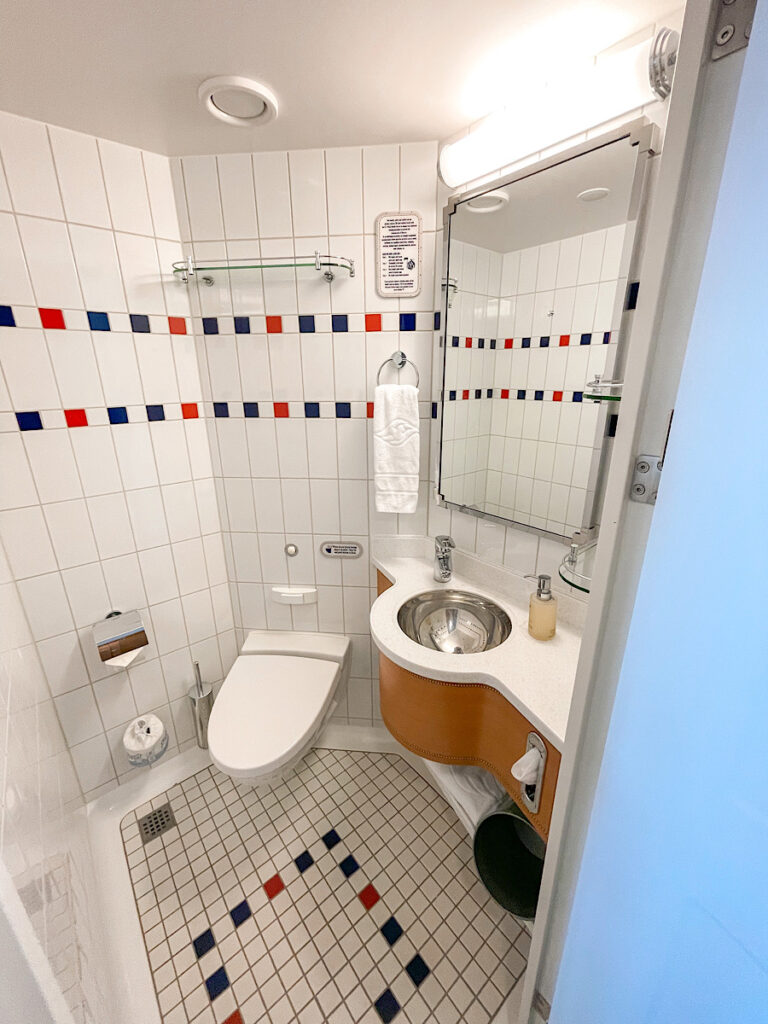 Closets
There are two closets right as you enter the room. The first closet has life jackets, hangers, shelves and a safe.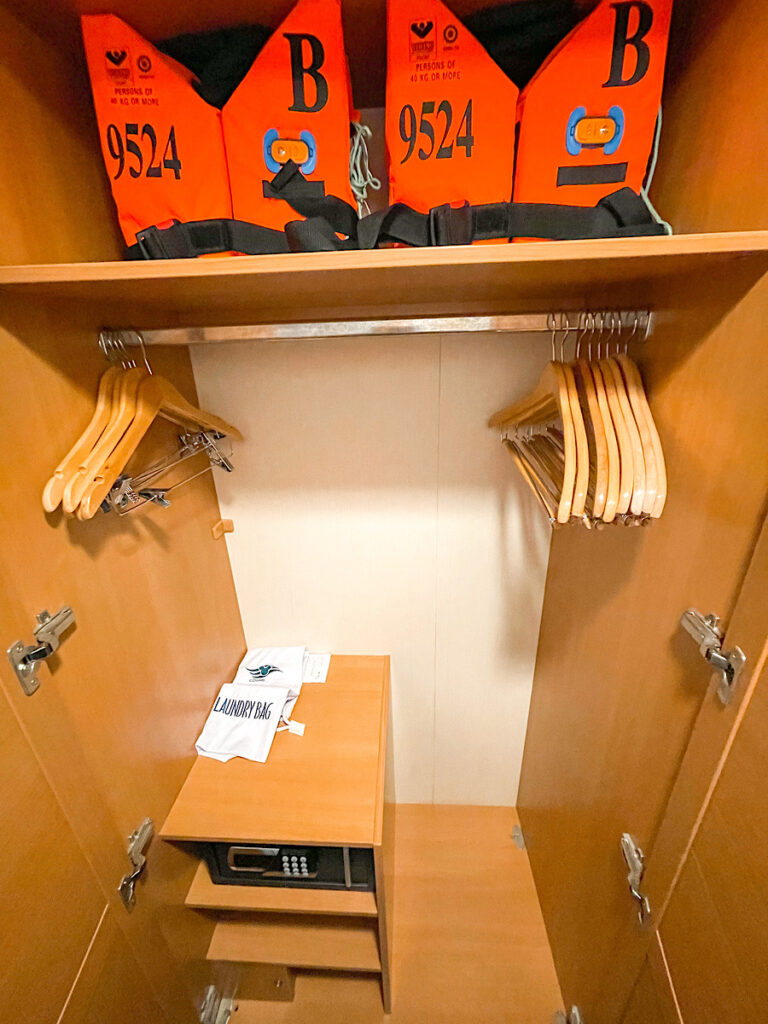 The second closet has life jackets, hangers, and shelves.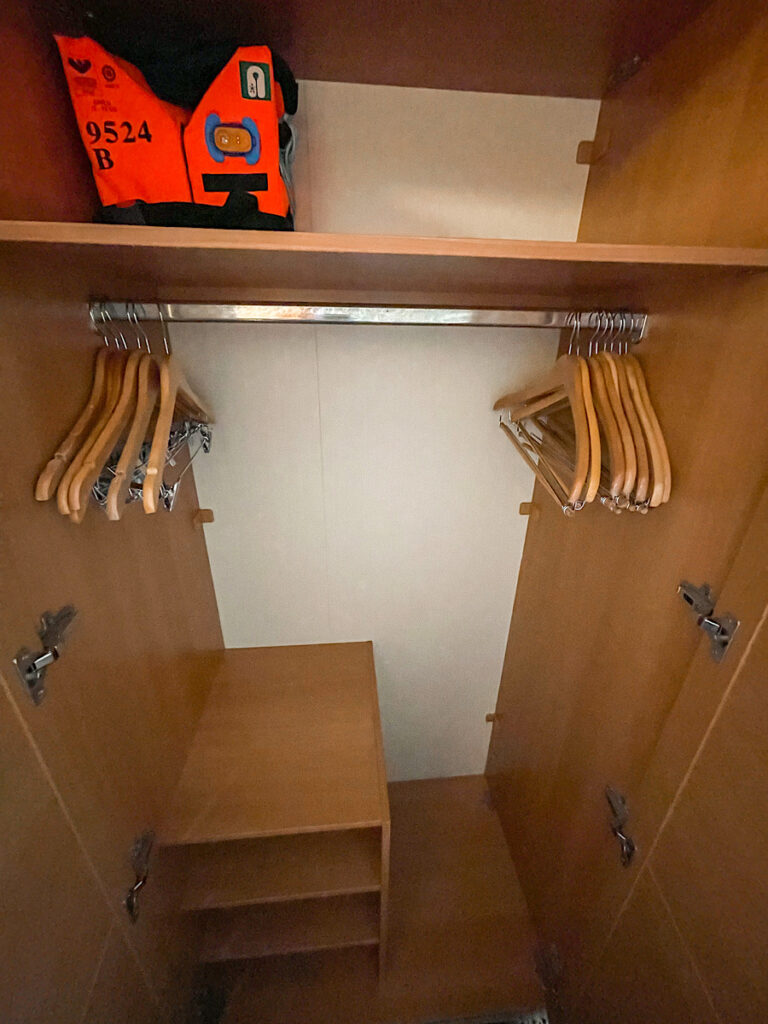 Verandah (Balcony)
Stateroom 9524 has a standard size Verandah with two chairs and a small table.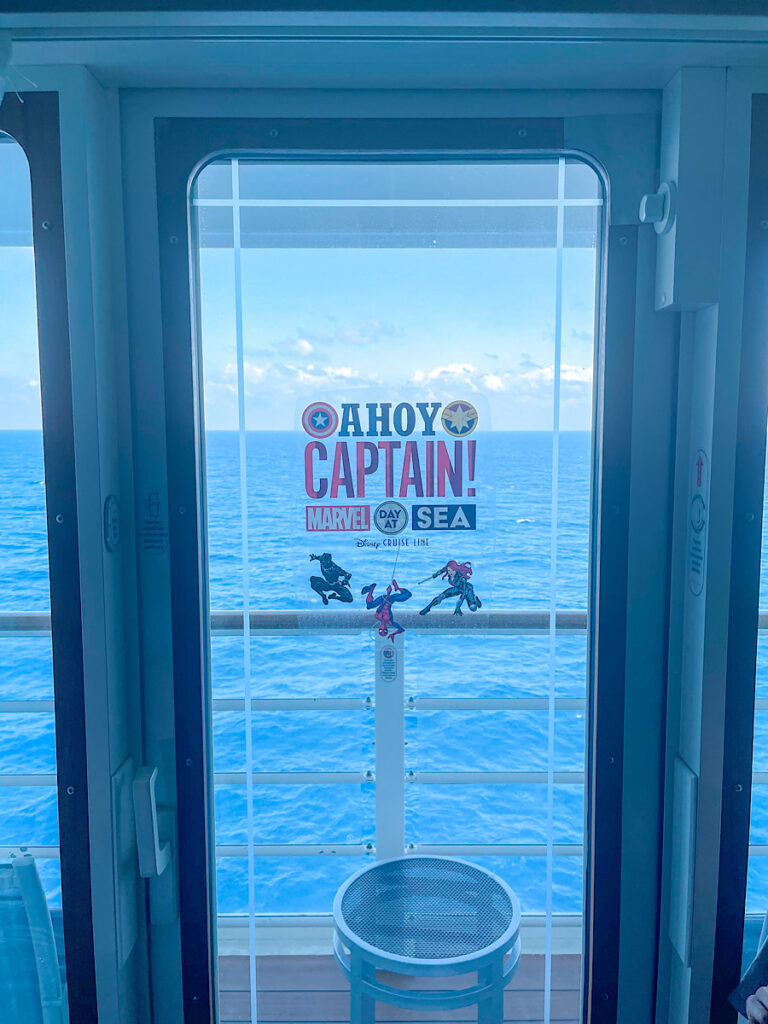 More Disney Cruise Room Tours
Book a Disney Cruise
If you are thinking of booking a Disney Cruise, which I highly recommend, you should consider booking through my travel partner, Get Away Today.
They have the best customer service and can help you book your cruise and plan excursions as well! I have booked many cruises with them and have had great experiences.
Visit www.getawaytoday.com or give them a call at 855-GET-AWAY and let them know Mommy Mouse Clubhouse sent you!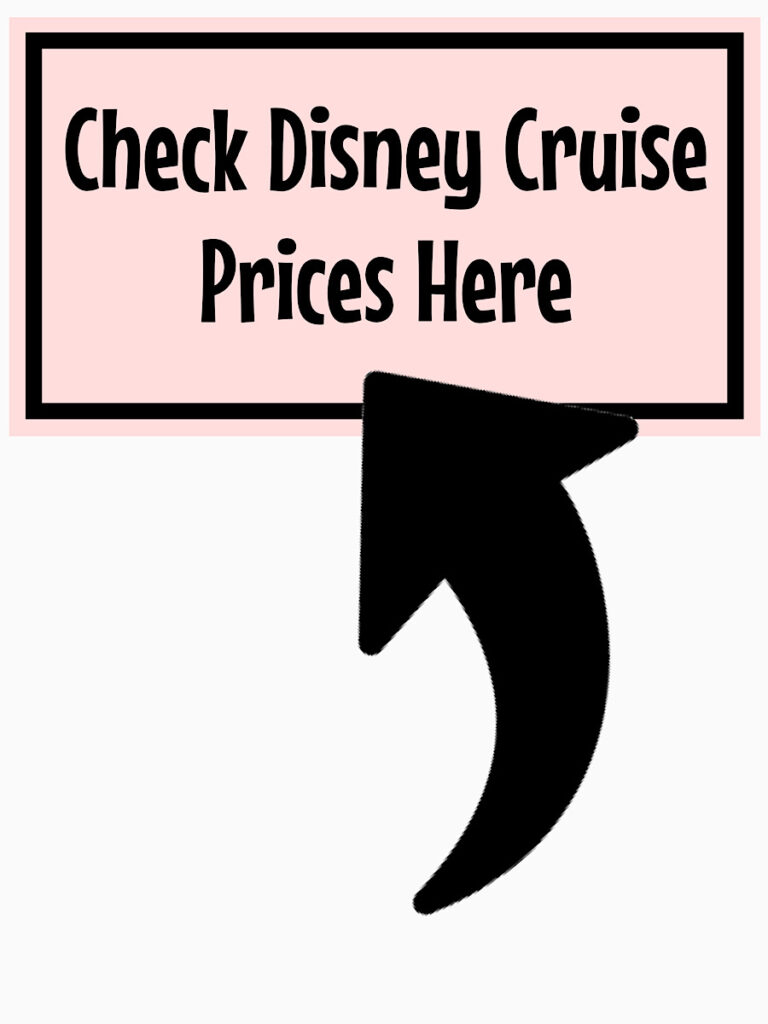 More Disney Cruise Articles