Find out what it is like to visit Disney's Private Island, Castaway Cay! You can also read all about Pirate Night on a Disney Cruise as well as Mickey's Mouse-Querade Party, part of Disney's Halloween on the High Seas!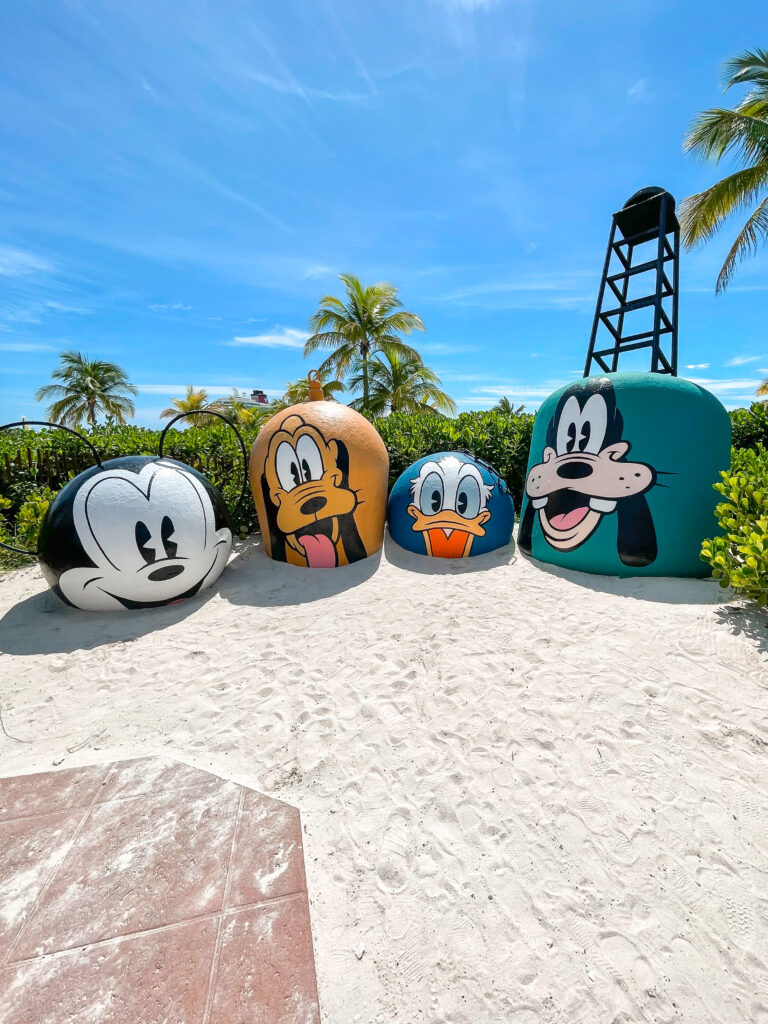 This post may contain affiliate links. When you click on these links, I get a small percentage back at no cost to you! For more information see my disclosure policy.
Check out prices below or get a free quote by calling 877-510-2929 and let them know Mommy Mouse Clubhouse sent you!
Good morning from sunny Castaway Cay in the Bahamas! I am going to show you what we did on Day 3 of our recent cruise on the Disney Dream.
On Day One, I showed you what it was like to go through the testing process and board the ship, so make sure to read all about it or watch the video here.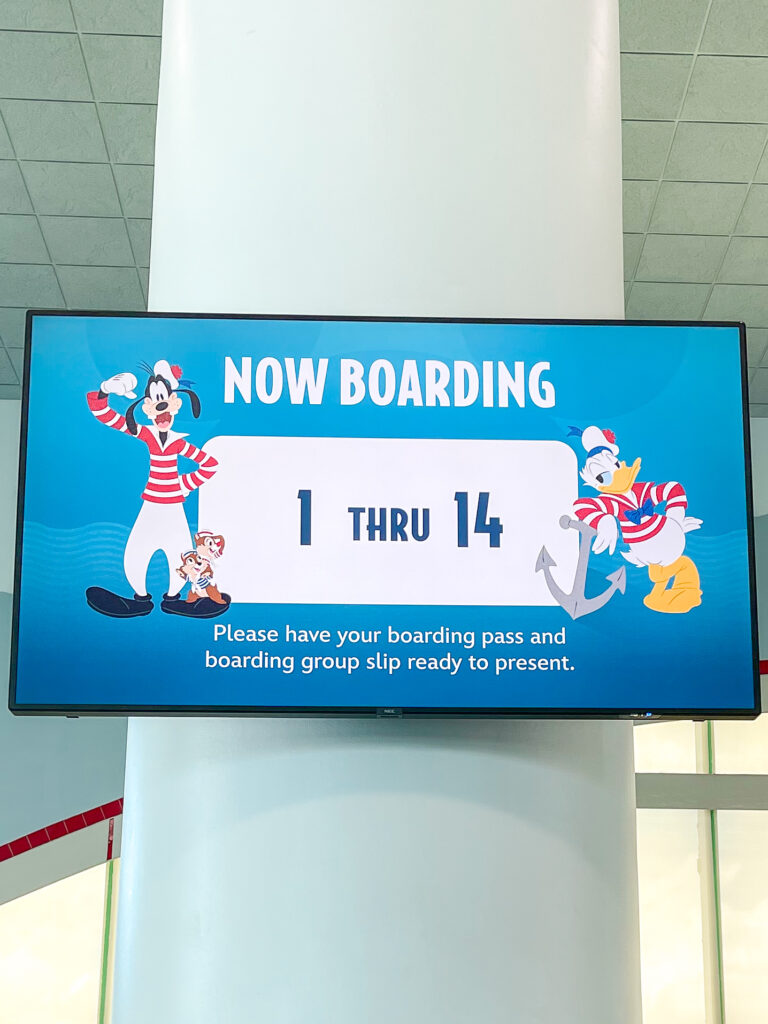 On Day Two, we spent the day at sea. Read all about it here or watch the video! Make sure to subscribe on YouTube and turn on notifications so you'll know when I upload a video for Day Four. You can also follow along on Instagram @MommyMouseClubhouse. Now, let's get started!
Breakfast at Royal Palace
We started out our day by having breakfast at Royal Palace. My older boys were still sleeping, so it was just my husband, myself, and my youngest son.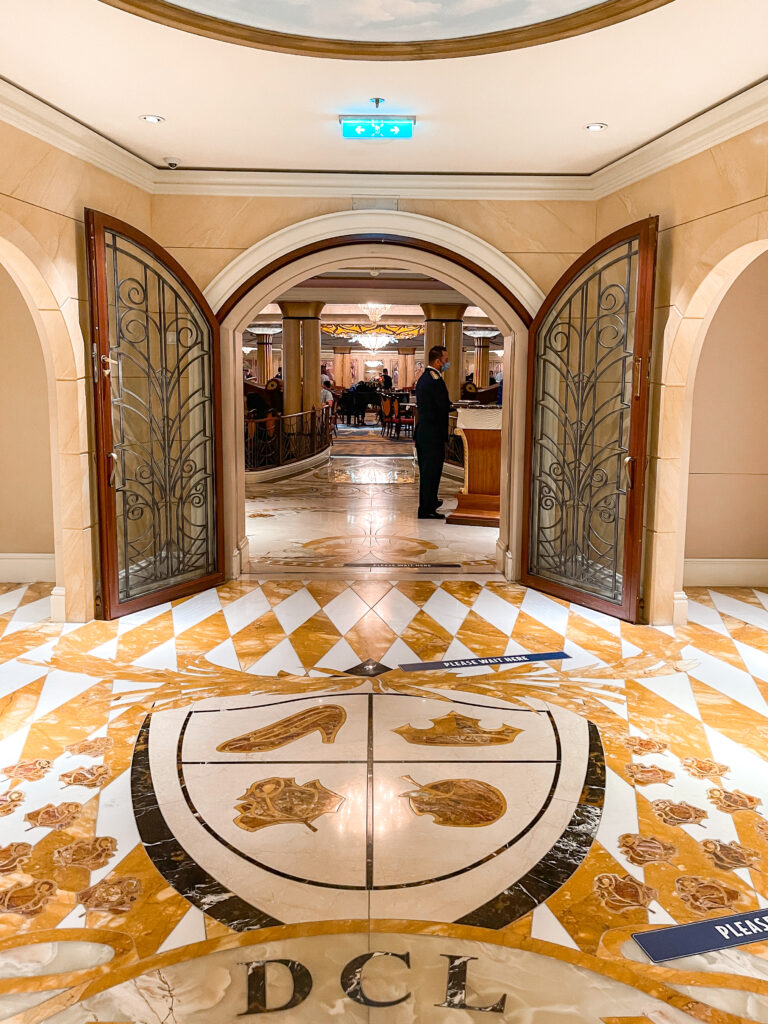 I ordered French Toast, my husband had pancakes, and my little guy had Mickey Waffles. You can find the menus for each restaurant on the Disney Dream here.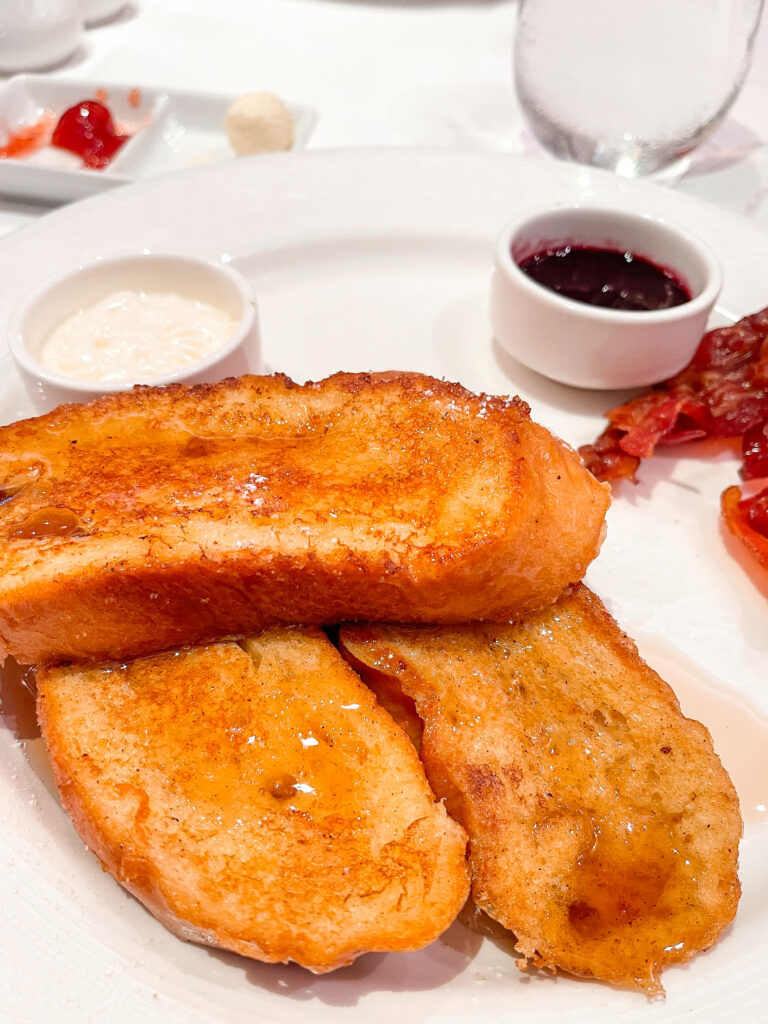 Castaway Cay
By 10:30, we joined the virtual queue to get off the ship and headed down to Castaway Cay.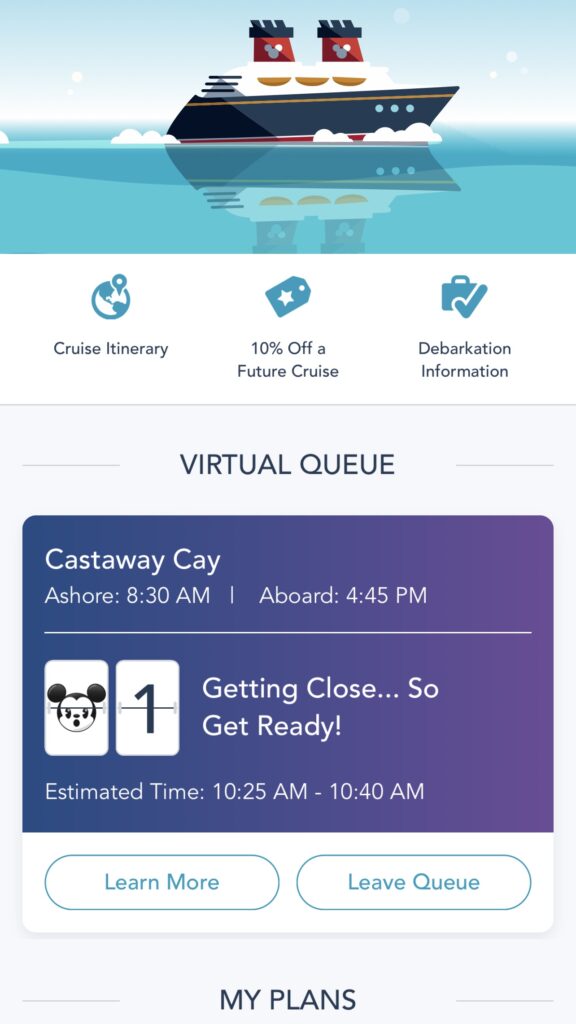 We hopped on the tram and got off on the first stop, to visit the family beach area.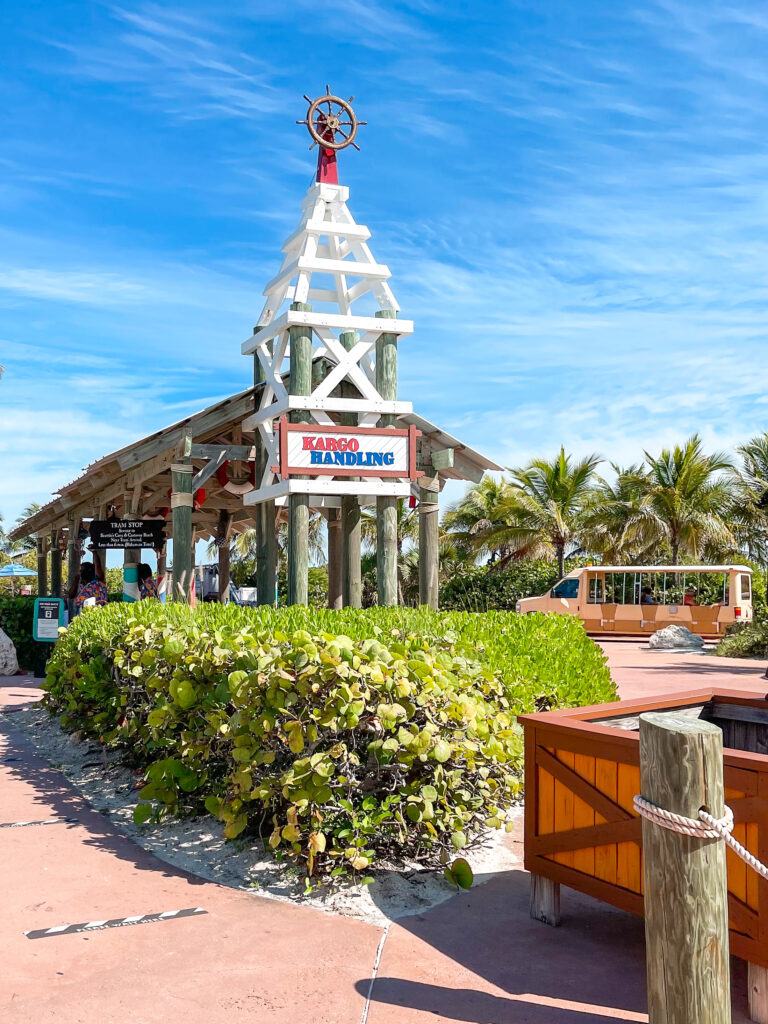 We stopped to take a couple of pictures, then headed to the beach to find a nice, shady spot to hang out.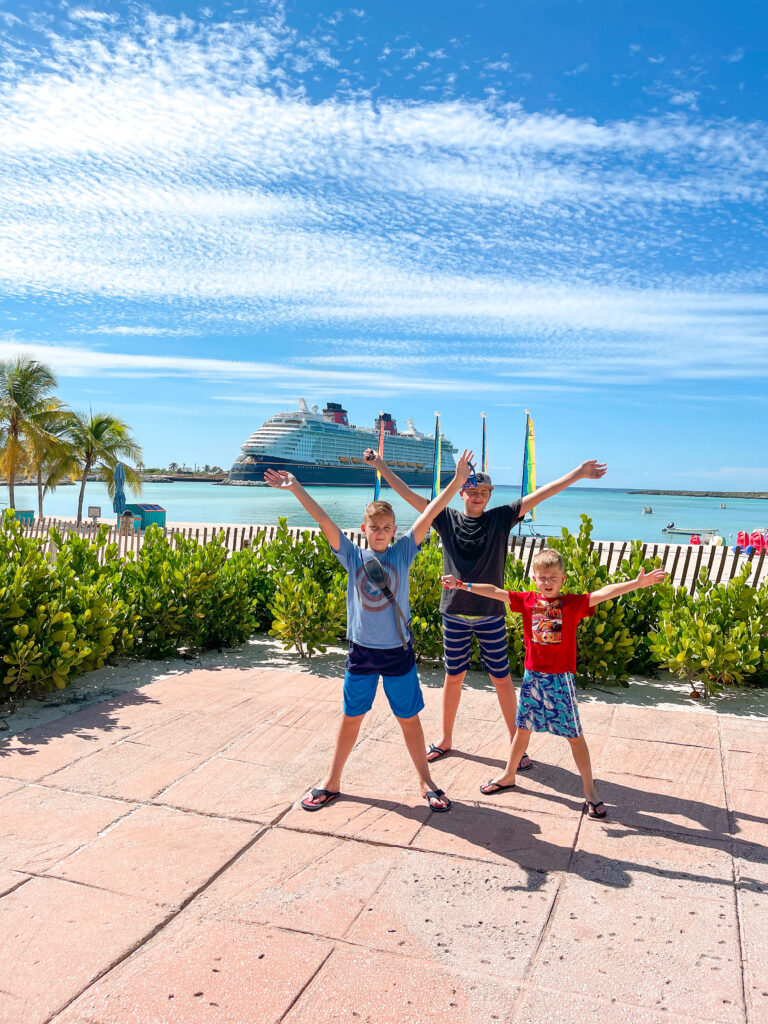 Family Beach
We wanted the day to be low key, so we decided not to book any excursions at Castaway Cay. Instead, we spent time watching our boys play in the sand and in the water, and it was super relaxing!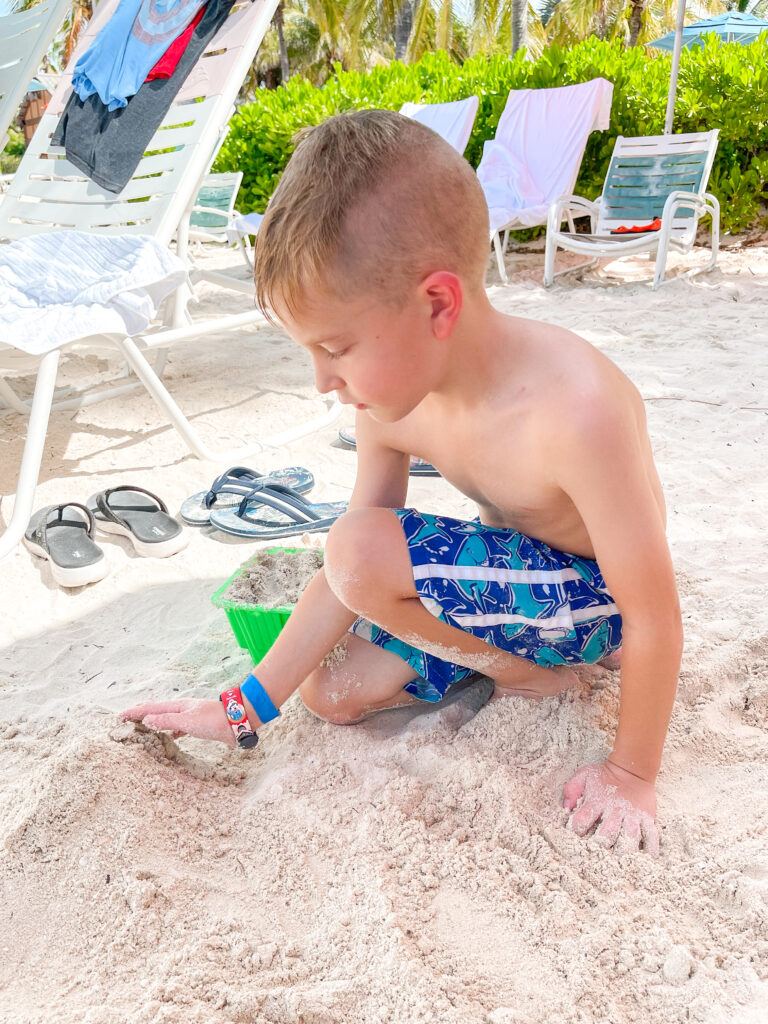 We brought along our own sand buckets and shovels, but there are toys available for purchase on the island as well.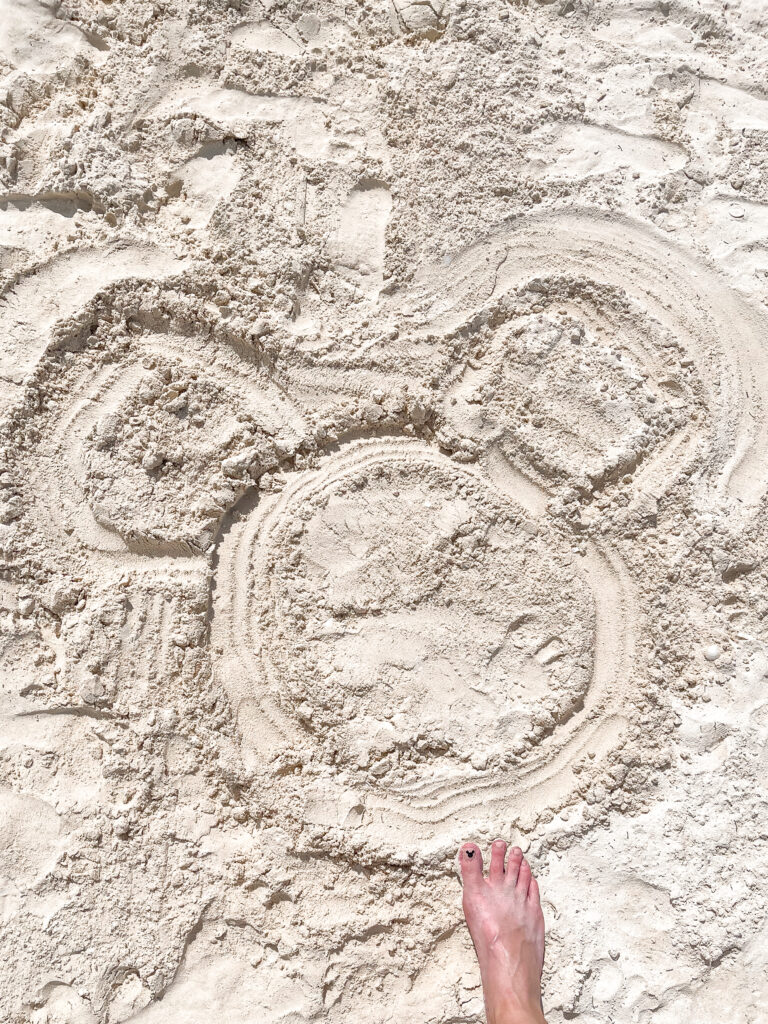 Lunch at Cookies BBQ
After playing at the beach for a couple of hours, we stopped at Cookies BBQ to grab some lunch before it closed at 2:00.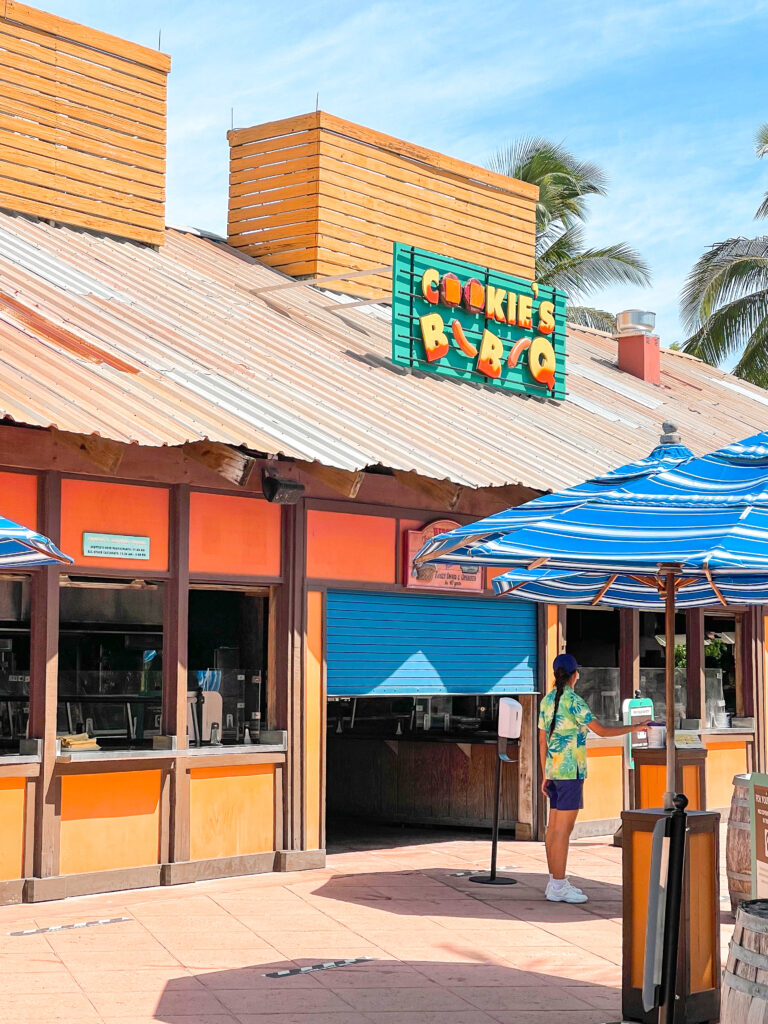 Some of the lunch items available included cheeseburgers, hotdogs, potato chips, potato salad, baked beans, barbecue chicken and ribs. My kids LOVED the food at Cookies.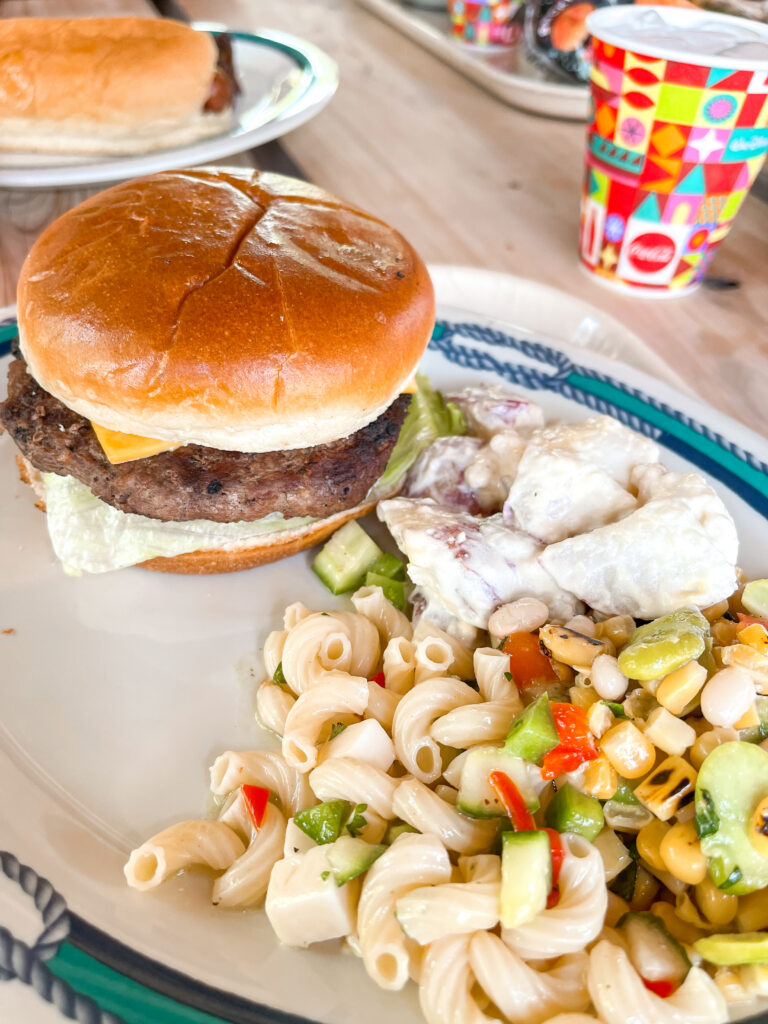 They also loved that you could get unlimited ice cream cones, just like on the ship!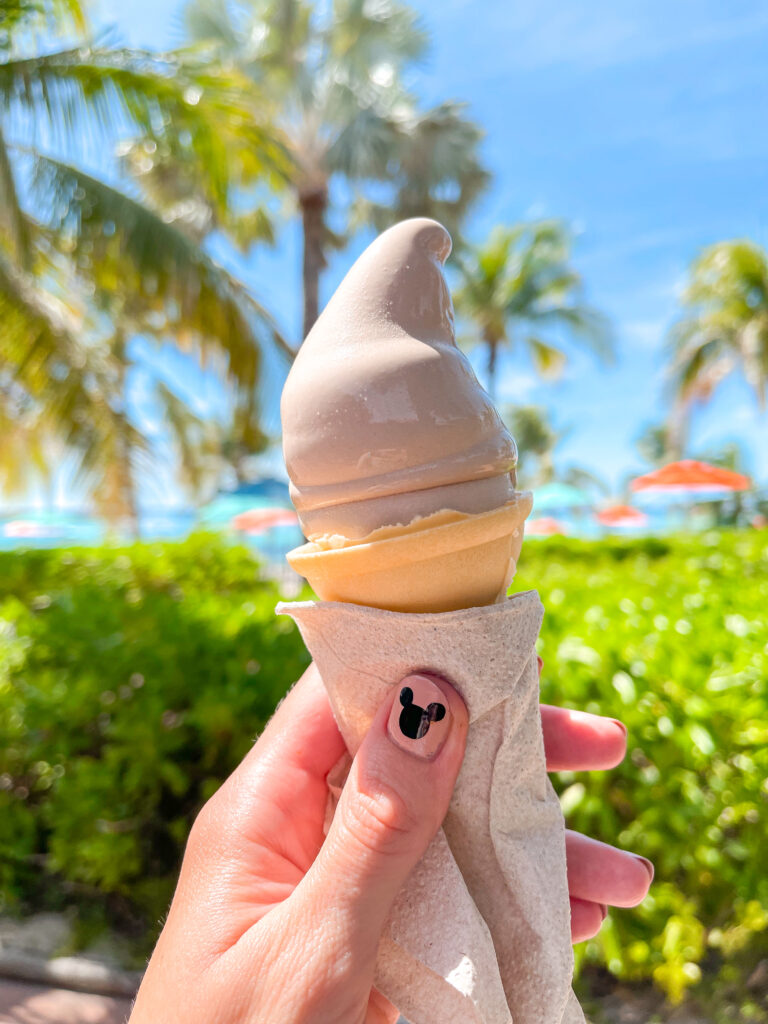 When lunch was over, we decided to head back to the ship after taking a few more pictures.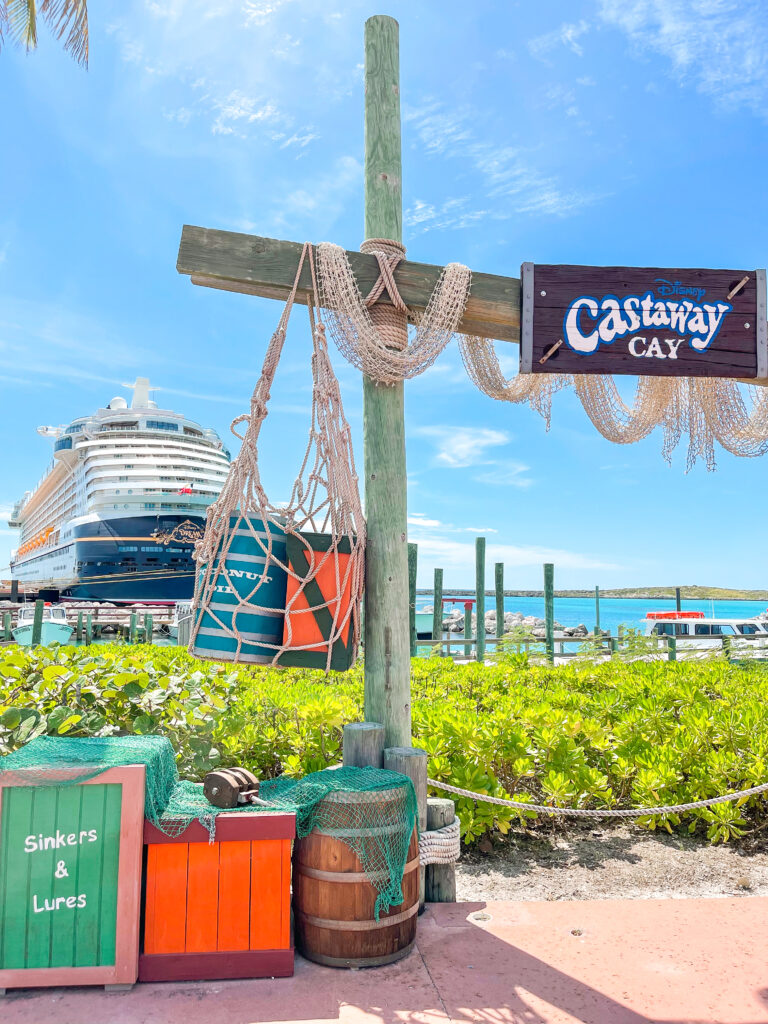 Edge
Once were were back on the ship, my boys headed back to the Edge, which is the club for ages 11-14. They LOVED it there!
There was an open house in the Edge, so my husband was able to take our youngest son there too, so he could see the video games, ping pong tables and other activities.
After the open house in the Edge, my little guy wanted to go back to the Oceaneer's kids club, so I got on the Navigator app and was able to reserve a spot for him. Here are the guidelines for the kids club.
Pirate Night
After club time, it was time to get in our pirate gear for pirate night! Luckily for us, my oldest son was Captain Jack Sparrow for Halloween from first grade to fourth grade, so we had plenty of pirate costumes to choose from!
My husband wore a Pittsburg Pirates t-shirt and I found a cute Pirates of the Caribbean shirt from Etsy.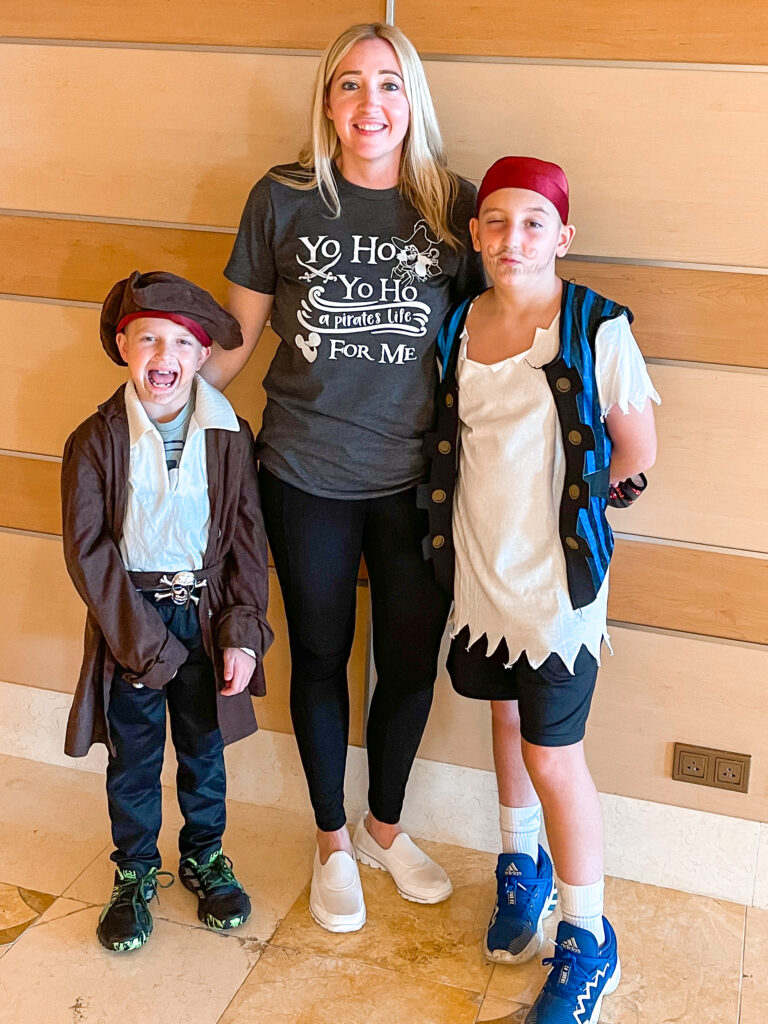 Right now, Pirate Night looks a little different on a Disney Cruise than it has in the past. On our cruise, we had a pirate themed dinner in our assigned restaurant, Royal Palace.
There was a cute pirate hat kids menu and a pirate bandana for each guest on the table. During dinner, a pirate came into the dining room and put on a little show.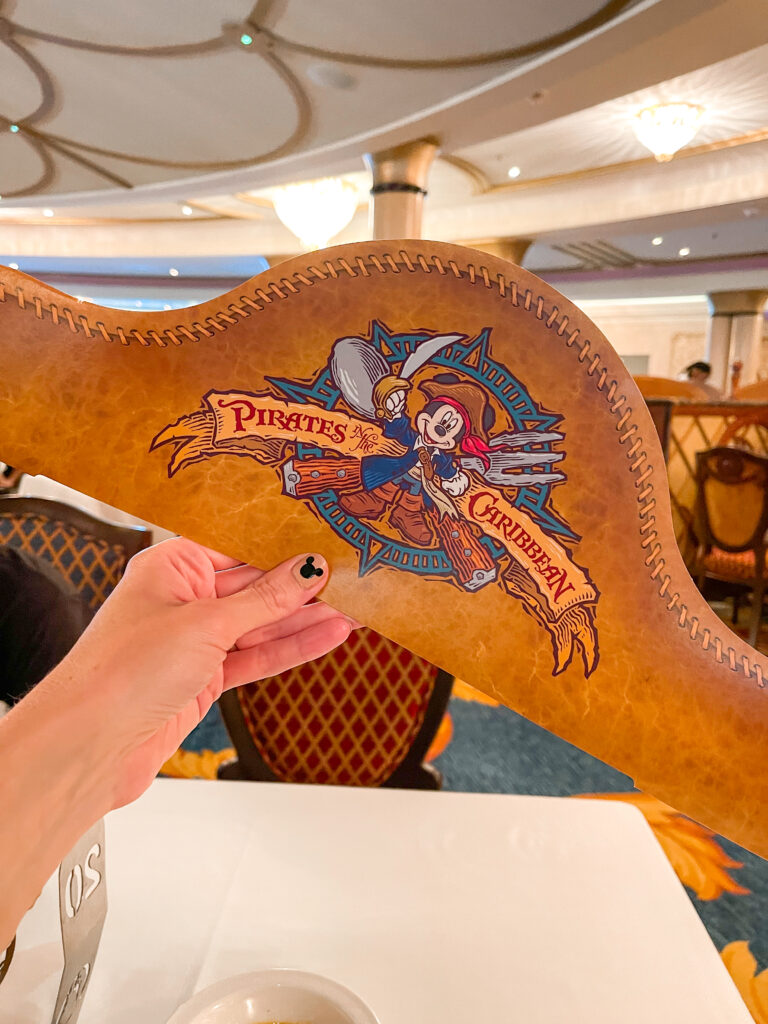 Here is what you can expect on the Pirate Night dinner menu. You can see pictures of the menu as well as pictures of what we ate at the end of the article here.
Here are some of the items we ordered: a deep-fried Calypso crab Cake, Angelica's Lime Marinated Shrimp, Chilled Mango Soup, King George's Roasted Privateer Strip Loin, and Tia Dalma's Jerk Chicken. For dessert we had a Caramel Macadamia Nut Cheesecake Tart and Bananas in Paradise.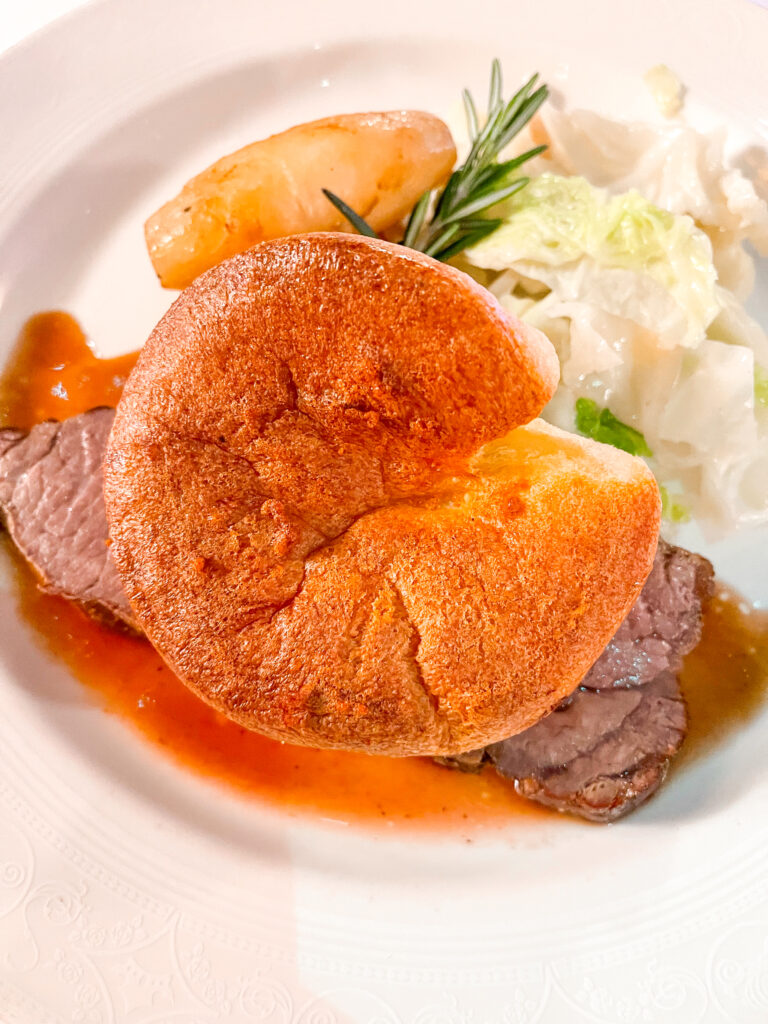 After dinner, we went back to do a little shopping, because that's what you do on a Disney Cruise.
We then went back to the room to enjoy the sunset and have my little guy change into his Halloween costume. The older boys went back to the Edge and I walked my youngest back to the kids club, because he couldn't wait to go back.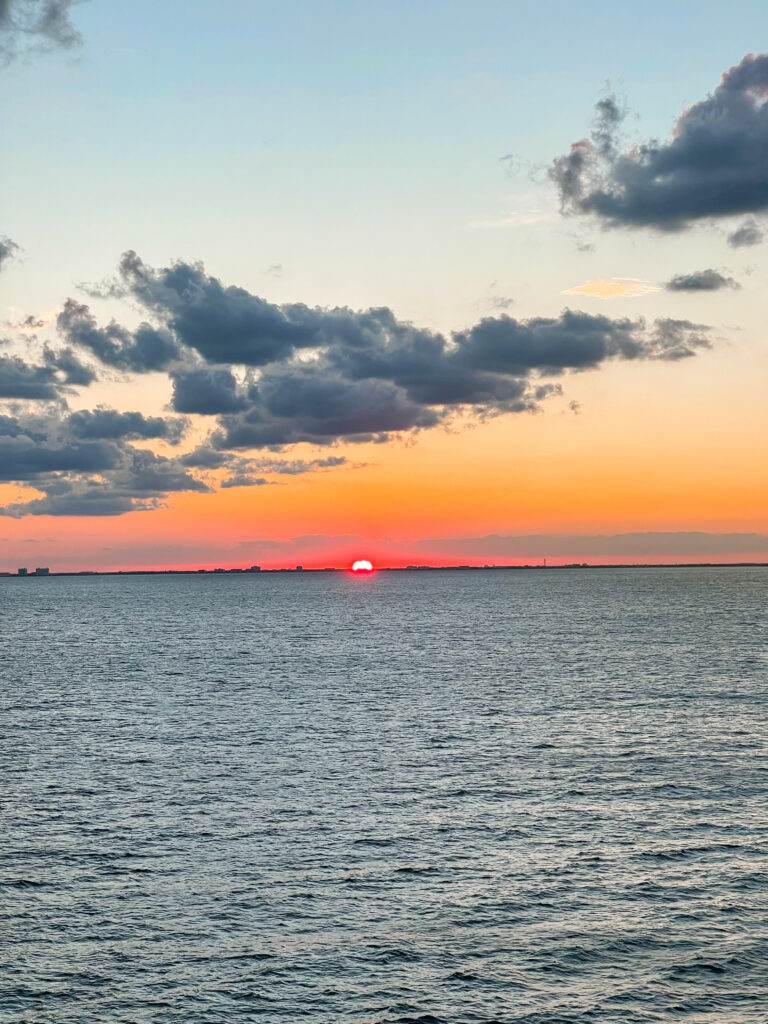 Mickey's Mouse-Querade Party
Mickey's Mouse-Querade Party was at 9:15, but we got there about 15 minutes early to grab a spot.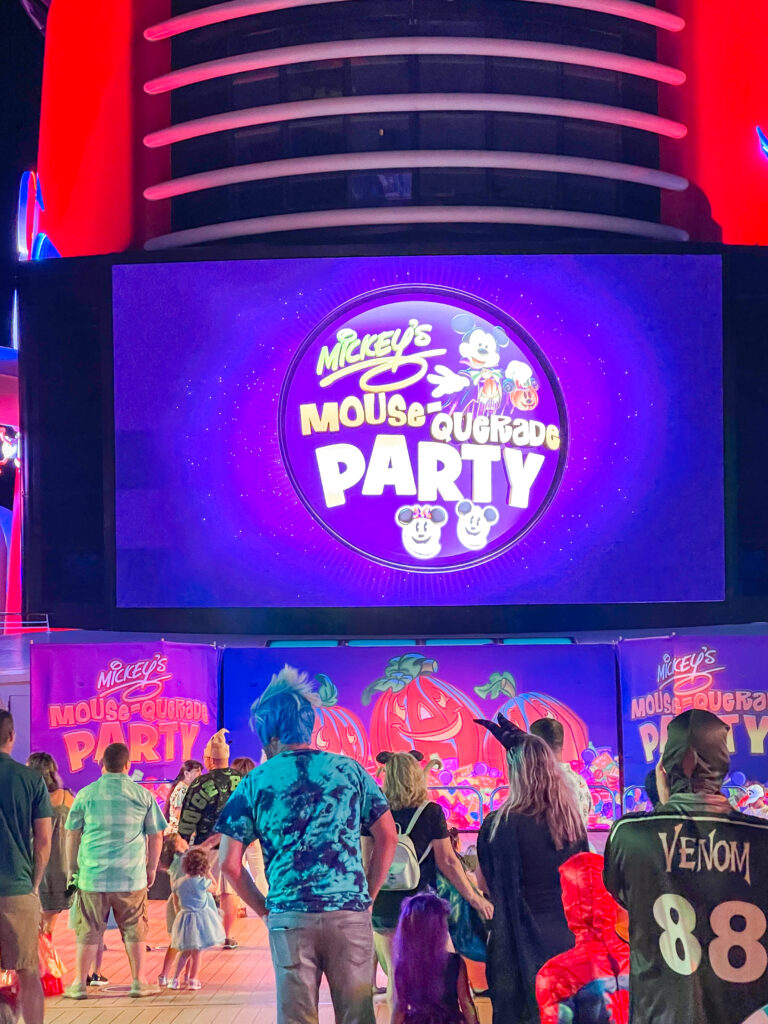 Each family has their own circle to stand on to keep groups socially distanced.
The party included a show put on by your favorite Disney characters, dressed up in their Halloween Costumes. There is plenty of time for dancing as well!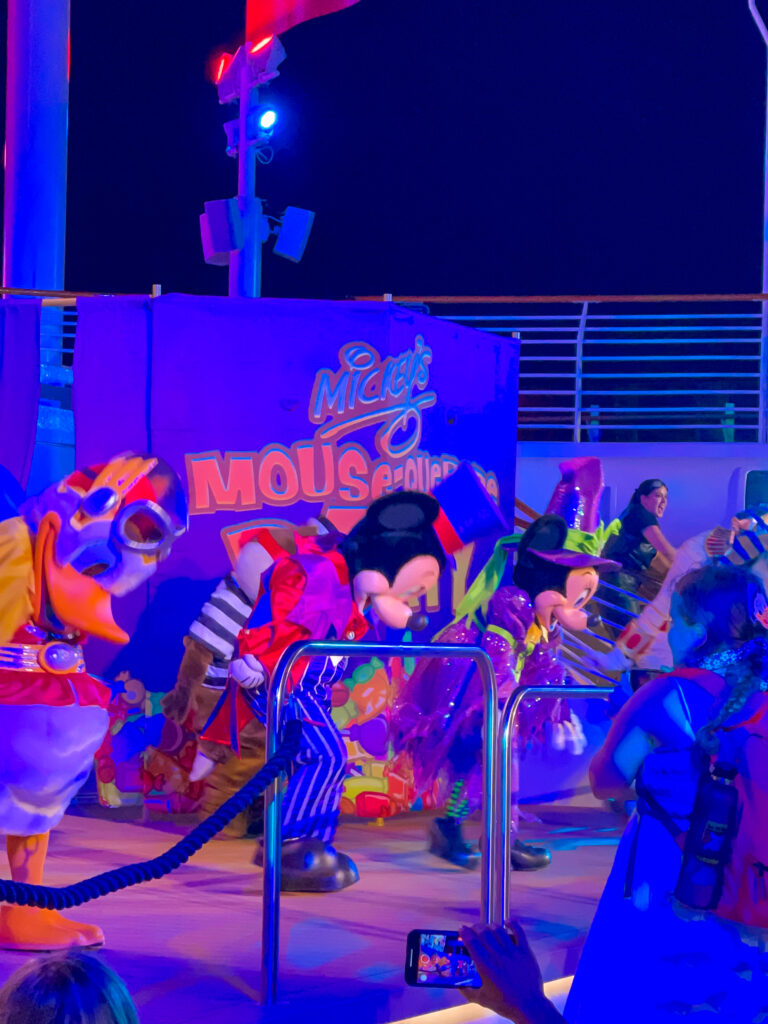 Fireworks
After Mickey's Mouse-Querade Party, it was time for fireworks. We called guest services and found out that we would be able to watch the fireworks from our verandah.
Our stateroom 8614 was on the Starboard side, and we had the perfect view to watch the fire works! It was nice to watch them there, and stay away from the crowds up on Deck 11.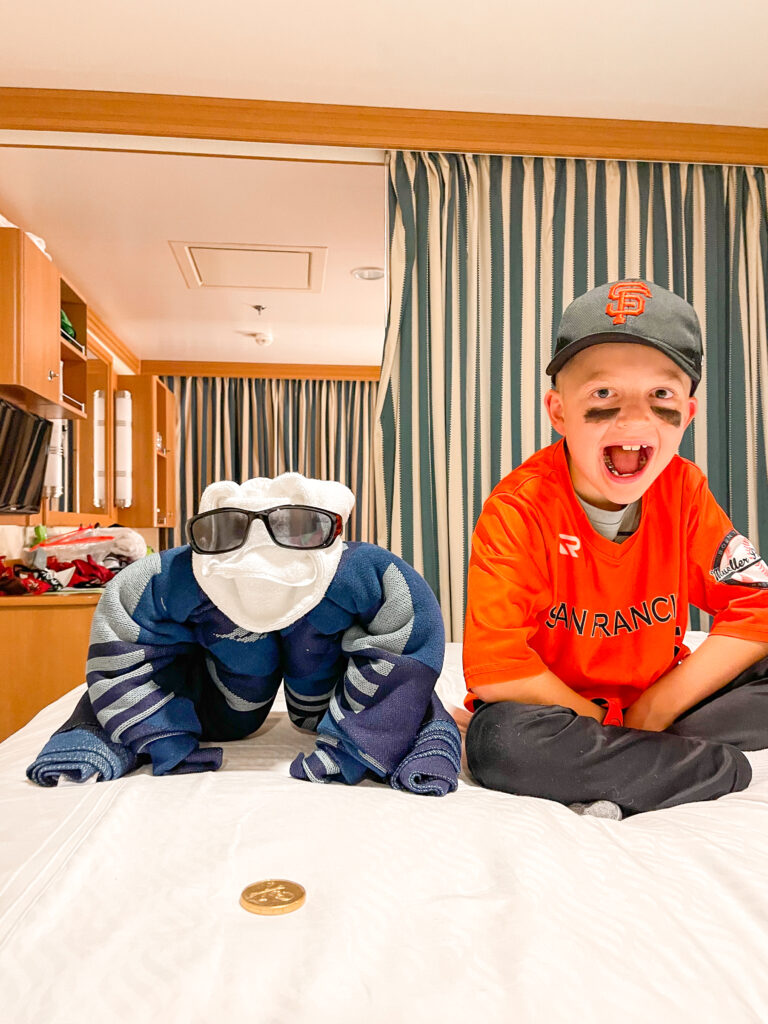 We had a great day packed with tons of fun! I hope that this post helps you to see what to expect when you go on a Disney Cruise.
Make sure to check out Day One and Day Two of our cruise and watch the video of Day 3 below!
Watch Day Three's Video Here: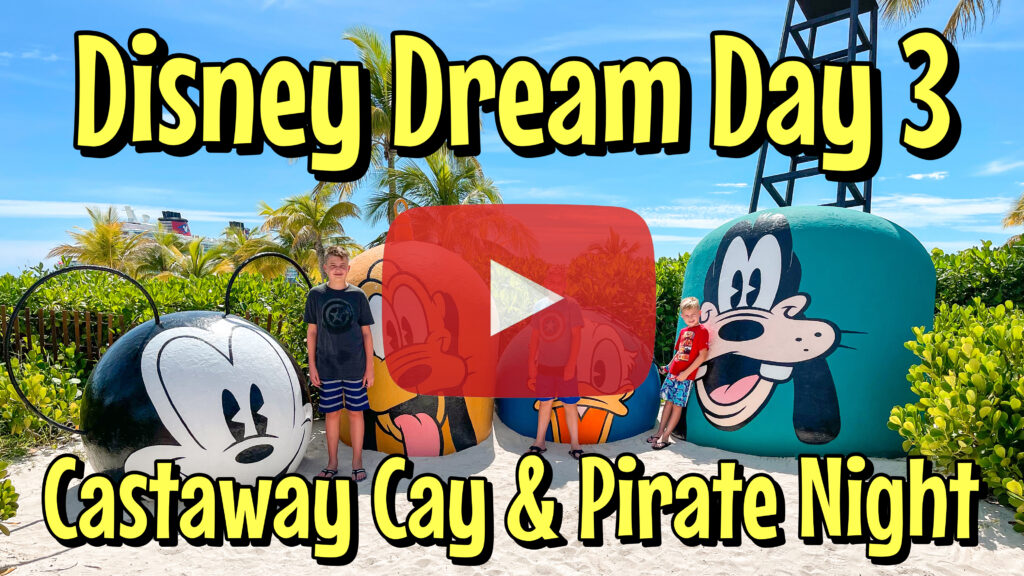 Day 3 Itinerary
8:20 am Breakfast at Royal Palace
10:30 am Arrive on Castaway Cay
10:45 am Family Beach
1:00 am Cookies BBQ
2:15 am Back on Ship
2:30 am AquaDuck
3:00 am Edge Open House
3:50 am Oceaneer's Kids Club
5:00 am Get ready for Pirate Night
5:35 am Royal Court Pirate Night
7:00 am Shopping
7:35 am Kids Club
9:15 am Mickey's Mousequerade Party
9:30 am Verandah Time
10:30 am Fireworks
12:00 am Bed