If you're a fan of caramel and a fan of Disney treats, then you need to try these Caramel Shortbread Bars from Epcot's Karamell-Küche shop in the World Showcase. These chewy caramel squares have a buttery shortbread base with a rich caramel layer and are sweet, gooey. They will hit the spot when you have a caramel craving!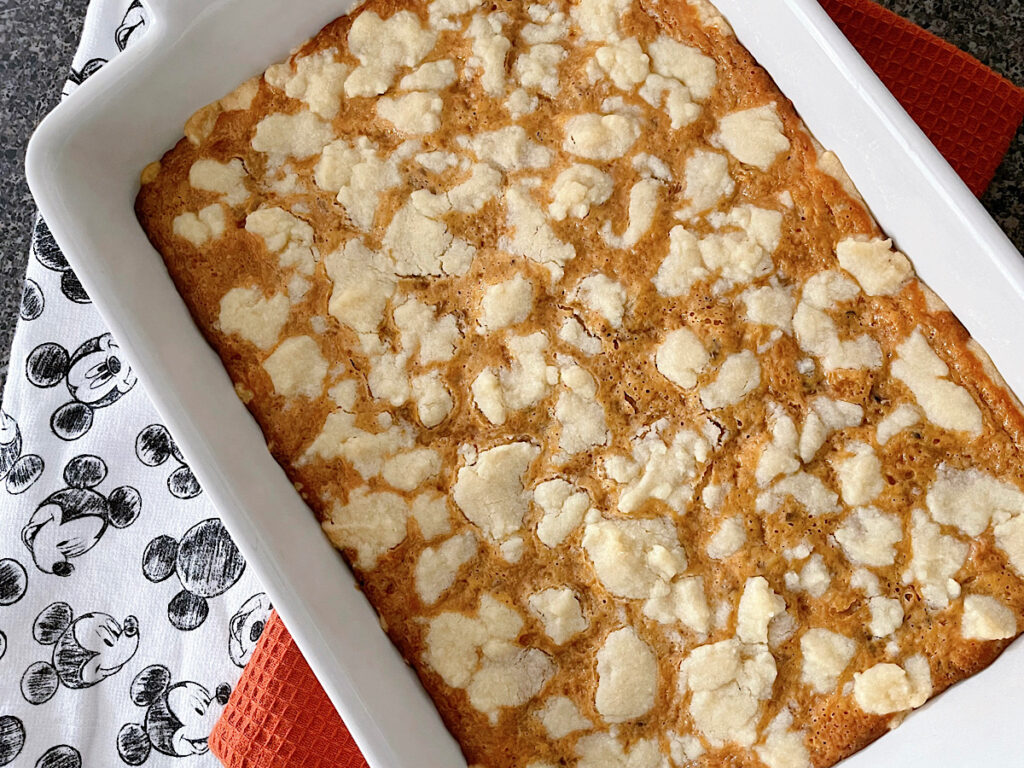 This post may contain affiliate links. When you click on these links, I get a small percentage back at no cost to you! For more information see my disclosure policy.
Below you will find tips, tricks and helpful hints for making this recipe including step by step instructions with pictures. If you would like to go directly to the recipe, scroll down to the recipe card or tap "Jump to Recipe" at the top of the page.
Why You'll Love these Disney Caramel Shortbread Bars
This caramel bar recipe is surprisingly easy to make. With just a few simple ingredients, you can whip up these Caramel Shortbread Bars in no time.
The buttery shortbread crust makes for the perfect contrast with the chewy caramels and sweet condensed milk.
You can customize your bars by adding different nuts or other toppings to your liking.
These caramel bars will make a great addition to any party, and your guests won't be able to resist them!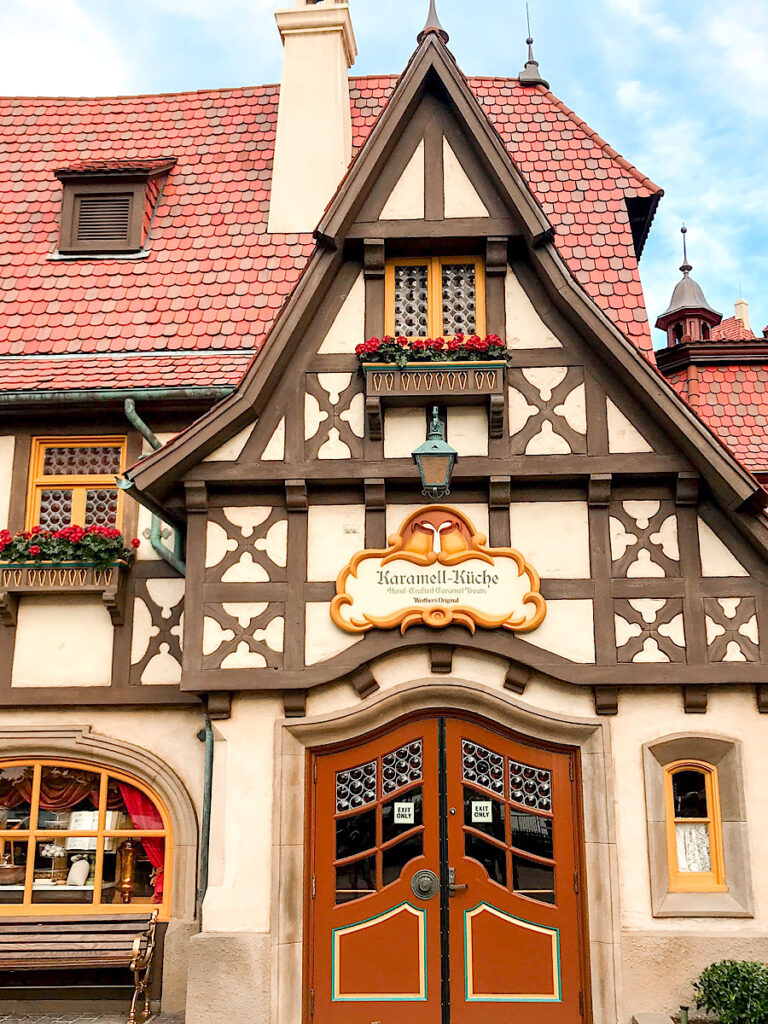 Where to Find These Bars at Epcot
If you want to get a sweet treat when you're visiting Walt Disney World, you'll have to make a trip over to Epcot. You can purchase one at the Karamell-Küche shop located in the Germany Pavilion that also offers an array of other delicious caramel treats. You can find these Caramel Shortbread Bars at the counter near the entrance of the store.
The easiest way to enjoy one of these rich desserts is to follow this recipe and make them at home!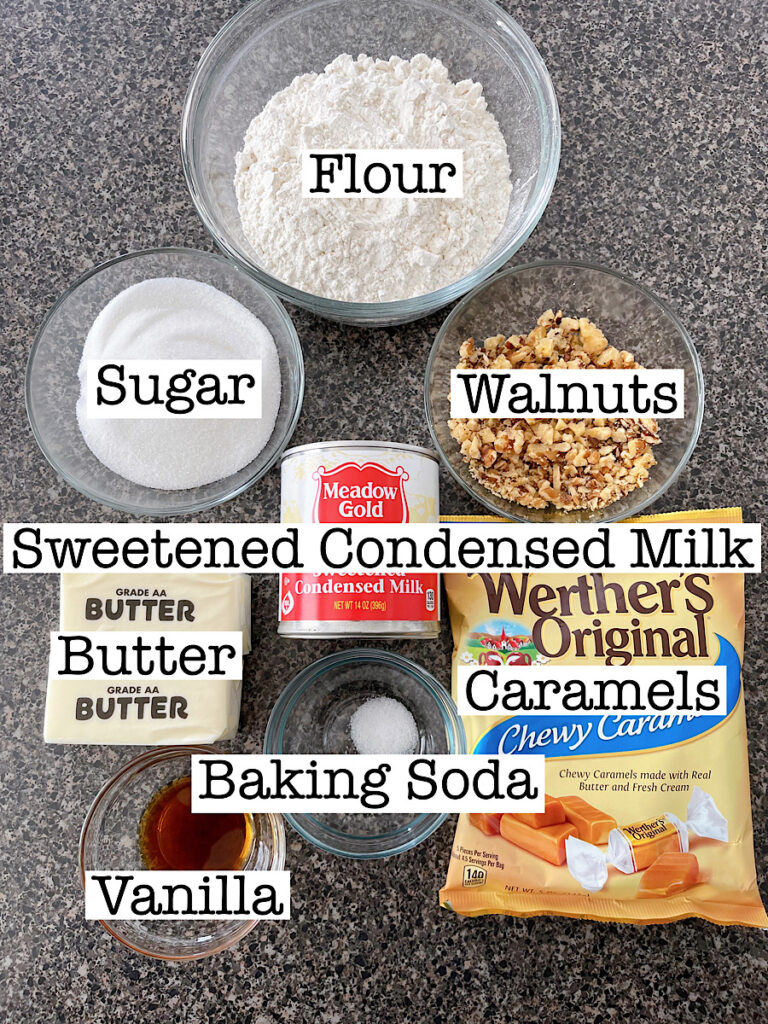 Caramel Shortbread Bar Ingredients
*Ingredient amounts are located in the recipe card at the end of this post.
Butter: You will need softened salted or unsalted butter. I prefer salted butter to balance the sweetness of the caramel.
Sugar: Granulated sugar is needed to mix with the butter and help sweeten the crust. Brown sugar may be substituted.
Salt: This is used to enhance all the flavors in the caramel bar.
Flour: All-purpose flour to create a thick but crumbly crust.
Sweetened Condensed Milk: To sweeten and bind together the caramel topping, making it chewy and gooey.
Werther's Original Chewy Caramels: To create the delicious creamy caramel layer, use store-bought Wether's Original Chewy caramels found on the candy aisle at your local grocery store.
Walnuts: These are optional, but they add a nice crunchy texture to the bars.
Vanilla Extract: This is used to enhance the flavors of the caramel bar.
How to Make Epcot's Caramel Shortbread Bars
[Step 1] Beat the softened butter on medium to high speed for 30 seconds.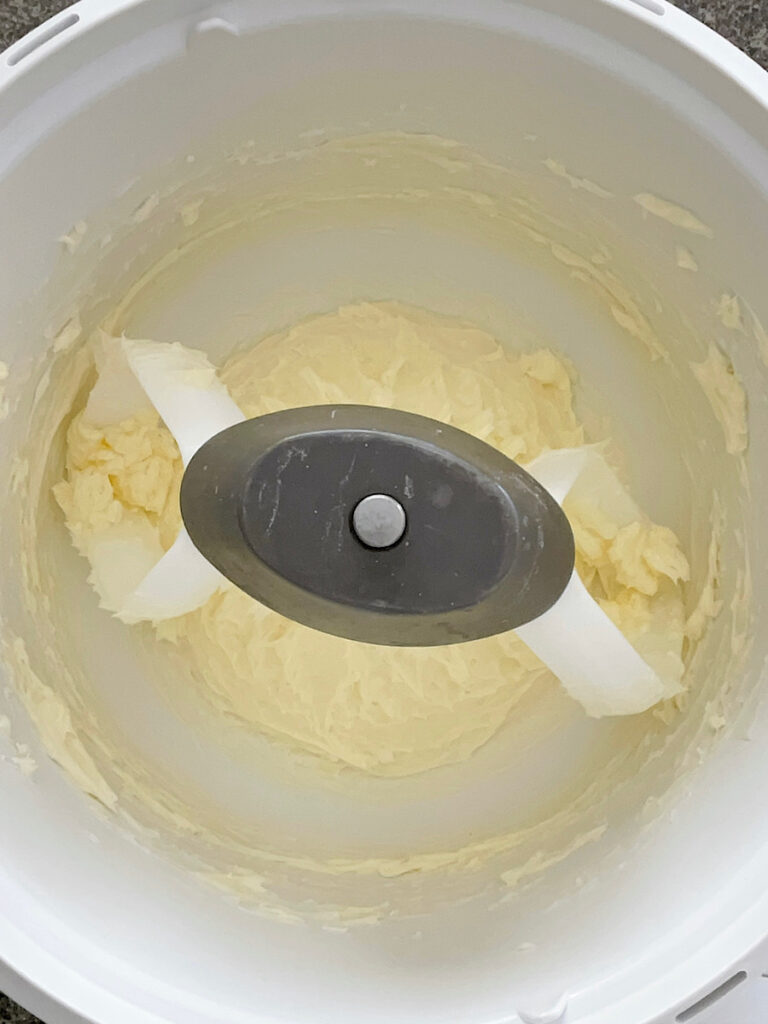 [Step 2] Add the sugar and salt, then beat until combined.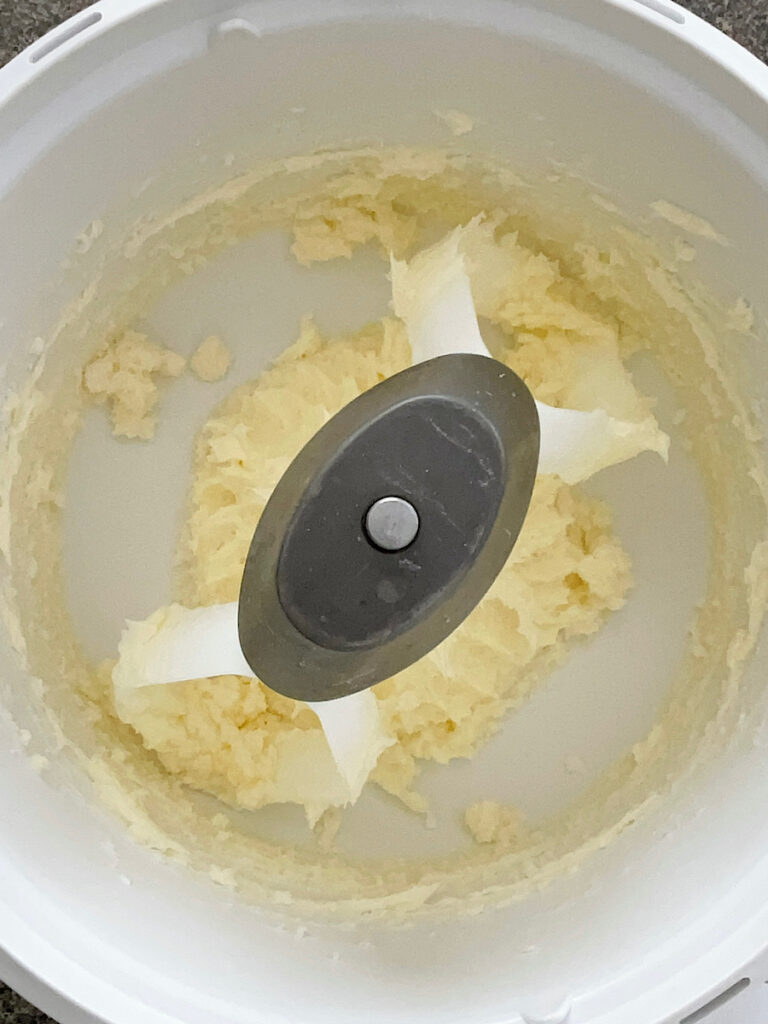 [Step 3] Mix in the flour on low speed until fully incorporated, scraping down the sides of the pan as needed.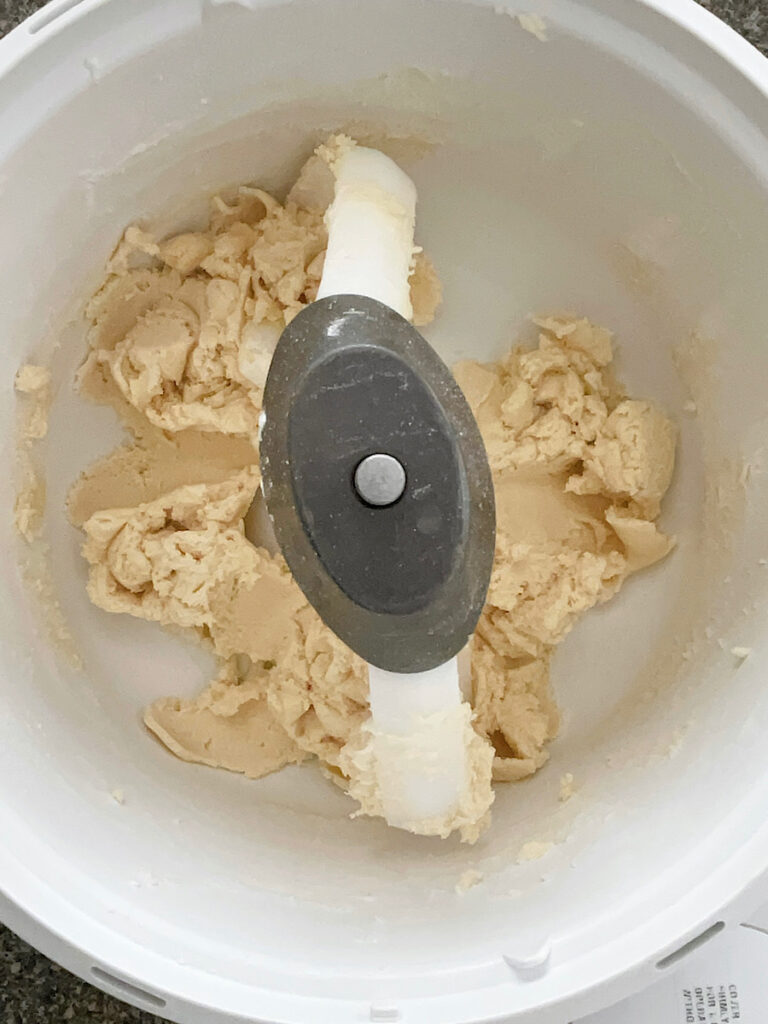 [Step 4] Press 2/3 of the mixture into the bottom of an un-greased 9×13 baking dish to create the shortbread layer.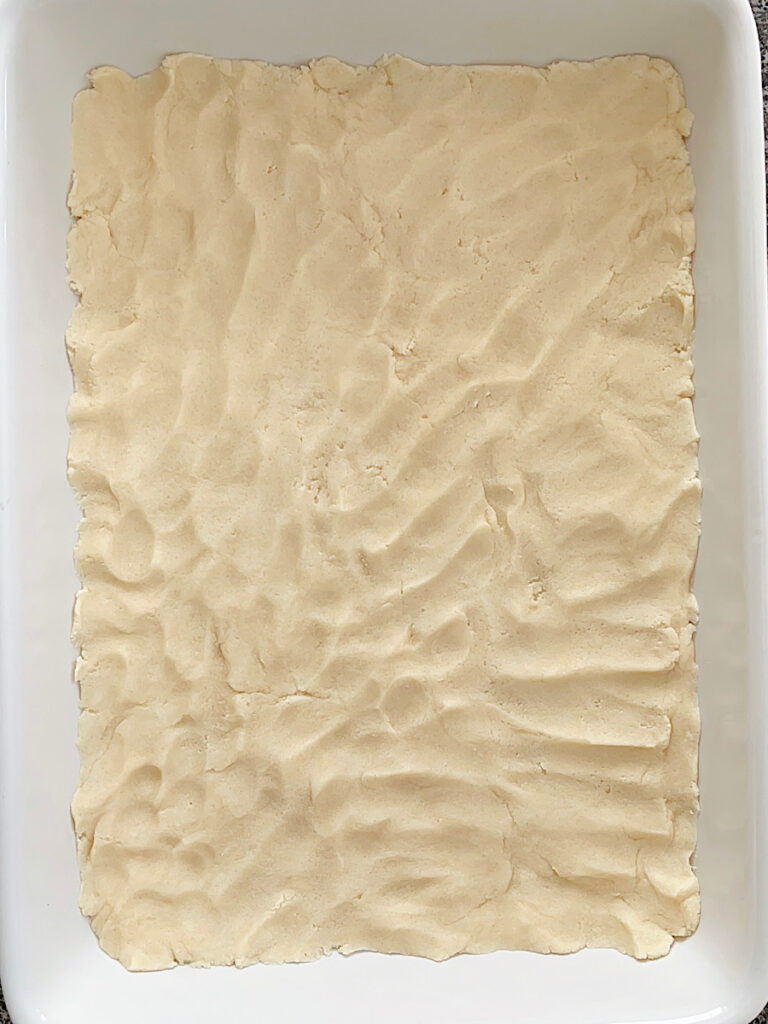 [Step 5] Add the unwrapped caramels and sweetened condensed milk to a microwave-safe bowl and heat in the microwave on HIGH for 2 1/2 minutes or until melted, stirring every 30 seconds.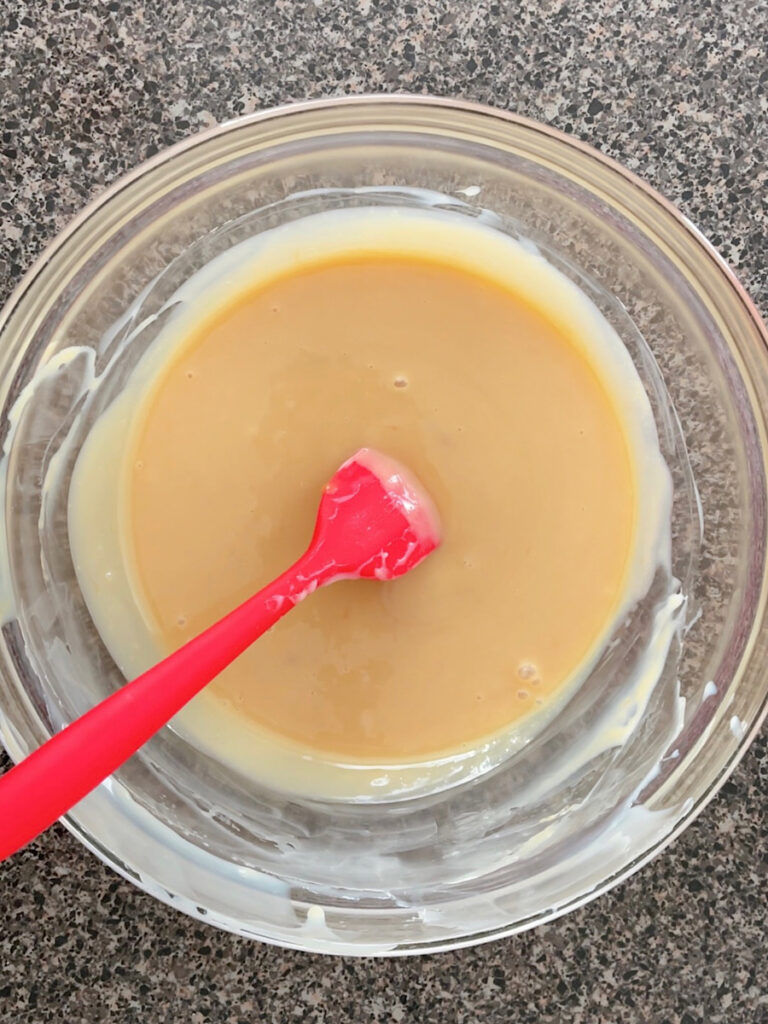 [Step 6] Stir in the walnuts and vanilla extract then pour caramel mixture in an even layer over the layer of shortbread. Sprinkle small pieces of the remaining shortbread dough evenly over the caramel layer.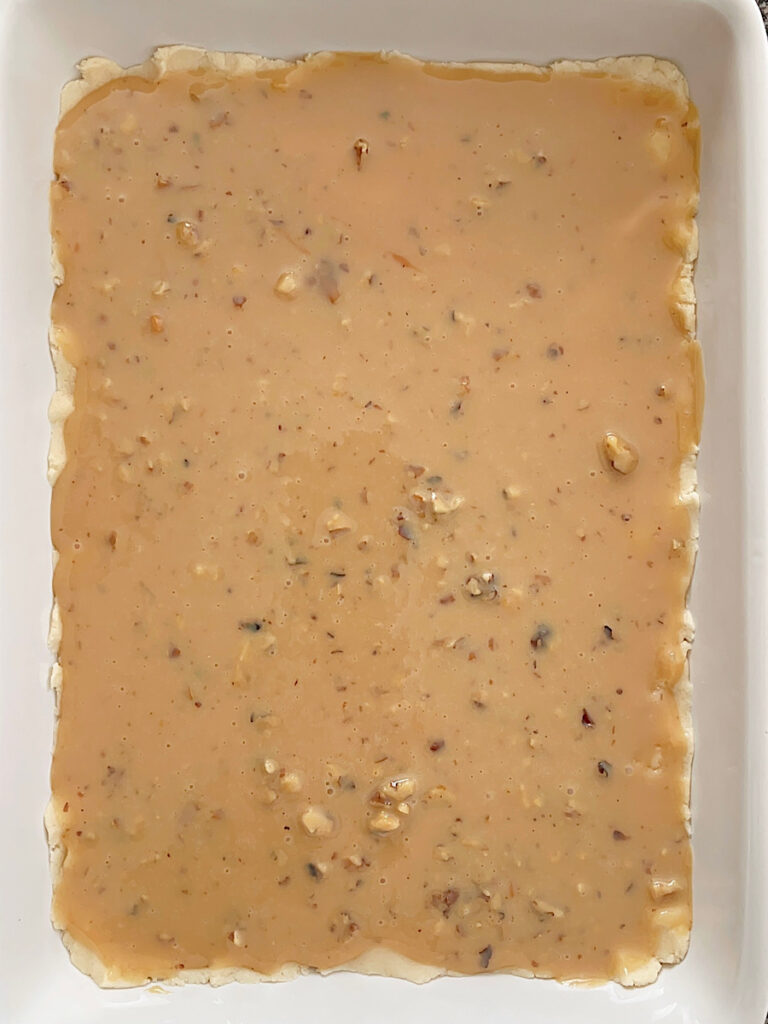 [Step 7] Bake the bars at 350 degrees for 25-30 minutes until the top begins to turn golden brown.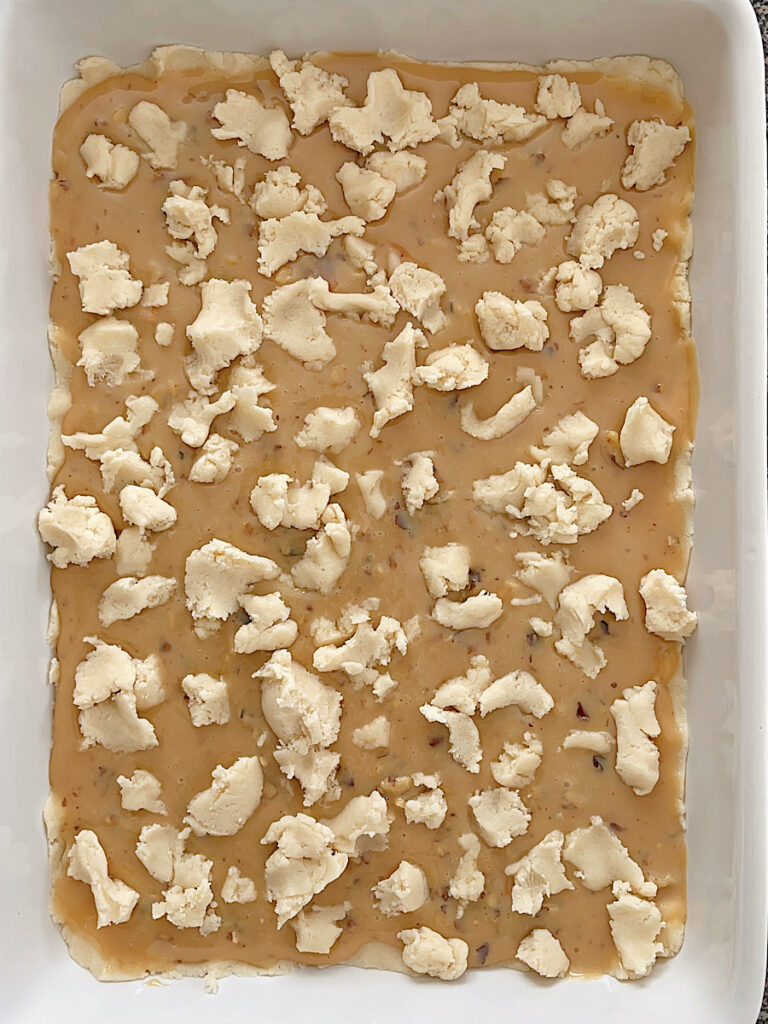 [Step 8] Remove from the oven and allow the bars to cool completely on a wire rack before cutting into 24 perfect bars.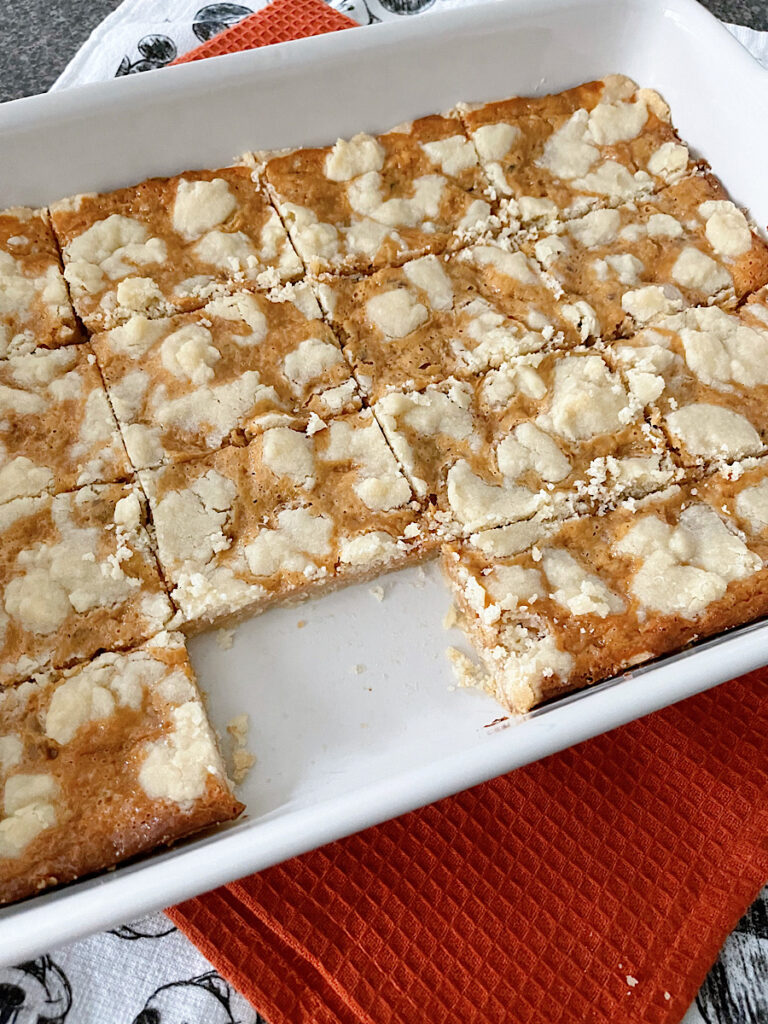 Helpful Kitchen Tools:
Baking Tips & Tricks:
Make sure to use softened butter for the best results.
Let the caramel bars cool completely before cutting into them or they will be too gooey.
To make slicing easier, you can place the cooled pan in the refrigerator before cutting into it.
How to Store Leftovers
Any leftovers can be stored in an airtight container or covered with plastic wrap, at room temperature for up to 4 days. These Caramel Shortbread Bars will last longer if stored in the refrigerator.
So don't wait any longer, make these Caramel Shortbread Bars and bring a taste of Epcot into your kitchen! Enjoy!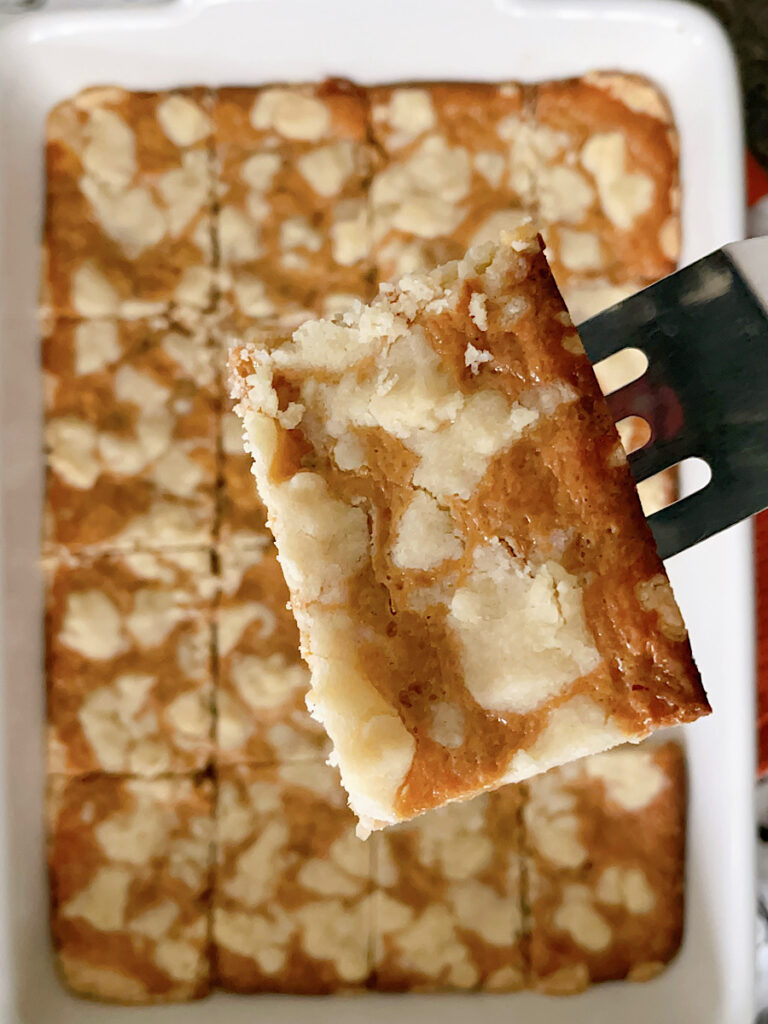 Caramel Bar Variations
Use dark chocolate chips or milk chocolate chips instead of walnuts for a delicious twist.
Add 1/4 teaspoon of cinnamon to the buttery crust for a hint of spice.
Sprinkle flaky sea salt on top of the caramel layer for an extra sweet and salty flavor combo.
Swap out Werther's Original Caramels with other flavored caramels, like Smores or Sea Salt Caramel for a unique flavor.
Drizzle melted white and dark chocolate on top of the bars for extra sweetness.
Use different types of nuts, like pecans or almonds to customize your caramel bars.
Add a layer of melted chocolate over the caramel and create Millionaire Shortbread Bars that are similar to a Twix Bar.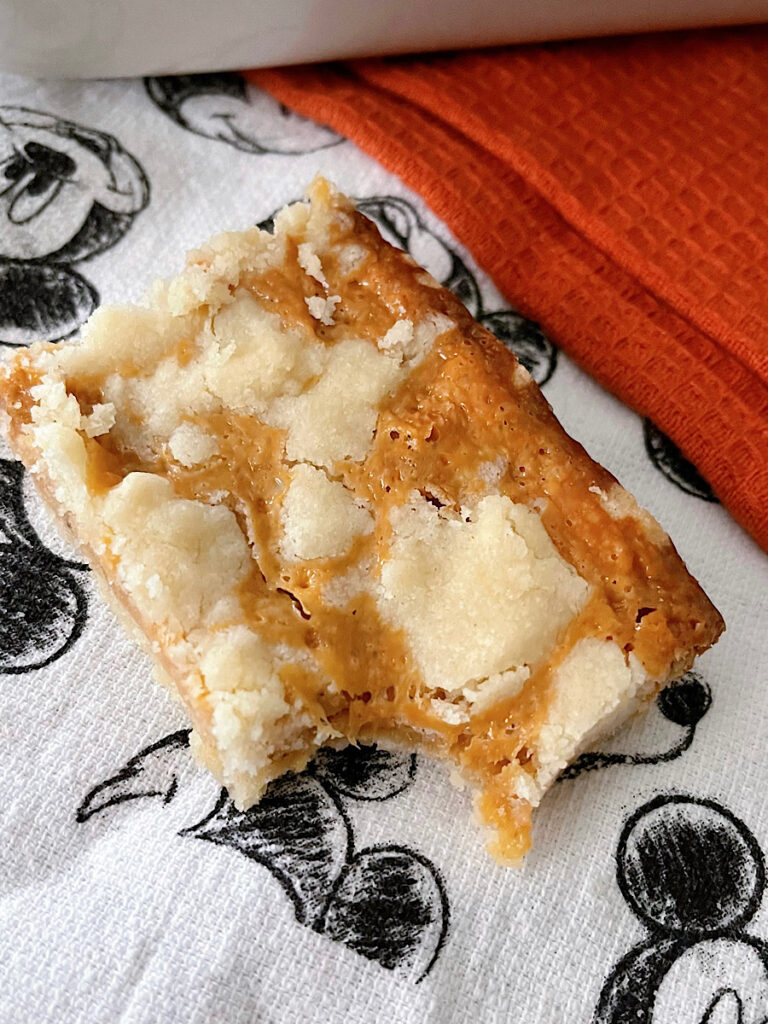 More Disney Recipes You May Like:
Final Thoughts
Caramel shortbread bars are a delicious treat that will satisfy your sweet tooth cravings. With just a few simple ingredients, you can make these caramel bars in no time and bring the flavors of Disney to your kitchen! Enjoy!
Discount Disney World Tickets & Vacation Packages
Before we get started, I wanted to let you know where and how I get discount tickets to Walt Disney World. My travel partner, Get Away Today, offers amazing Disney World vacation packages as well as discounted tickets.
And, they have the most amazing concierge service that will help you plan, book, and make dining reservations, all at no charge to you! You can check Disney World ticket and package prices here and use coupon code: Clubhouse10, or call 855-GET-AWAY and tell them that Mommy Mouse Clubhouse sent you!