Decadent dark chocolate brownies, topped with peanuts, nougat, and caramel, covered in dark chocolate ganache that taste just like a Choco-Smash Candy Bar from Avengers Campus in Disneyland! Make this delicious Disney recipe right at home using a brownie mix, Snickers candy bars, melted caramel bits, and dark chocolate ganache!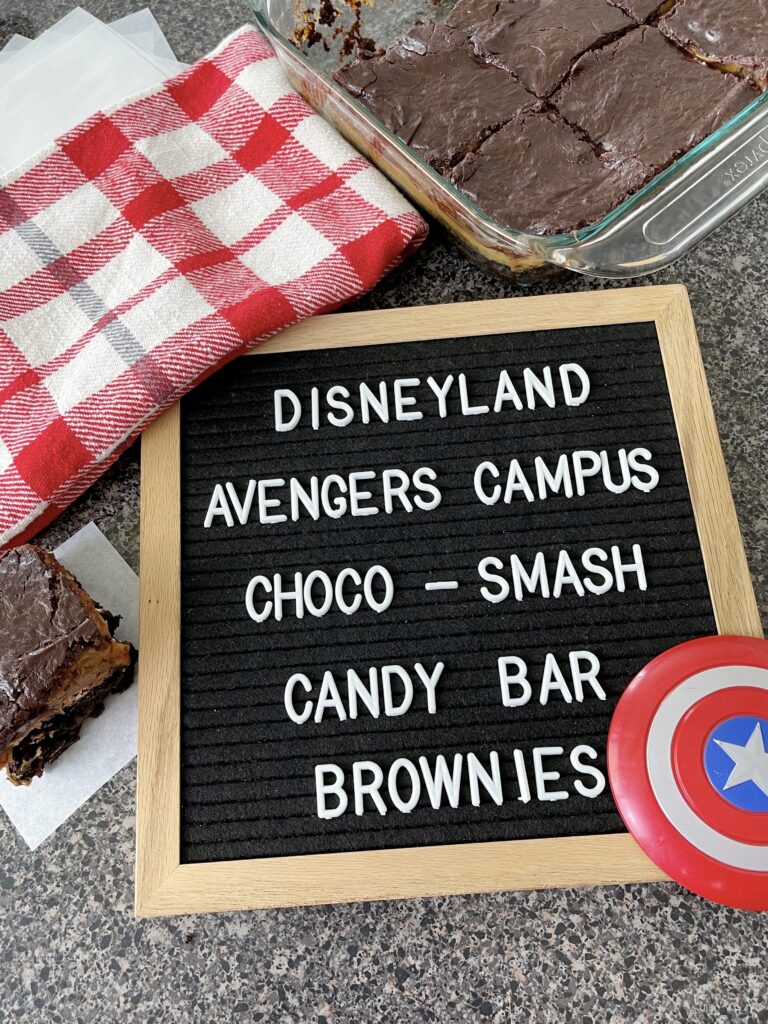 This post may contain affiliate links. When you click on these links, I get a small percentage back at no cost to you! For more information see my disclosure policy.
Below you will find tips, tricks and helpful hints for making this recipe including step by step instructions with pictures. If you would like to go directly to the recipe, scroll down to the recipe card or tap "Jump to Recipe" at the top of the page.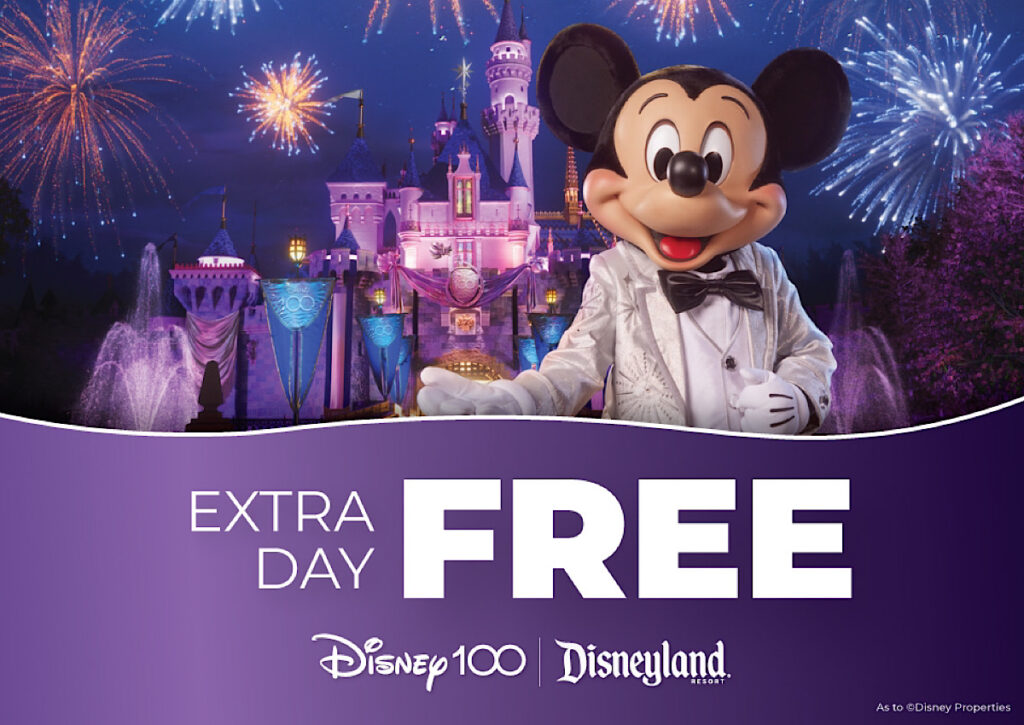 To celebrate Disney100, you can get an EXTRA DAY FREE when you purchase tickets from Get Away Today. Combine this deal with a hotel stay and use code: Clubhouse10 to save even more!
There are plenty of sweet treats available for those who visit Disneyland – but how about a salty and sweet snack? The giant "Celestial-sized Candy Bar: Choco-Smash CANDY Bar" from Pym Test Kitchen in Avengers Campus at Disney California should fit the trick.
With this recipe, you will be able to make an easy, homemade version of this popular dessert in brownie form! Decadent chocolate brownies, topped with peanuts, nougat, and caramel, covered in dark chocolate ganache.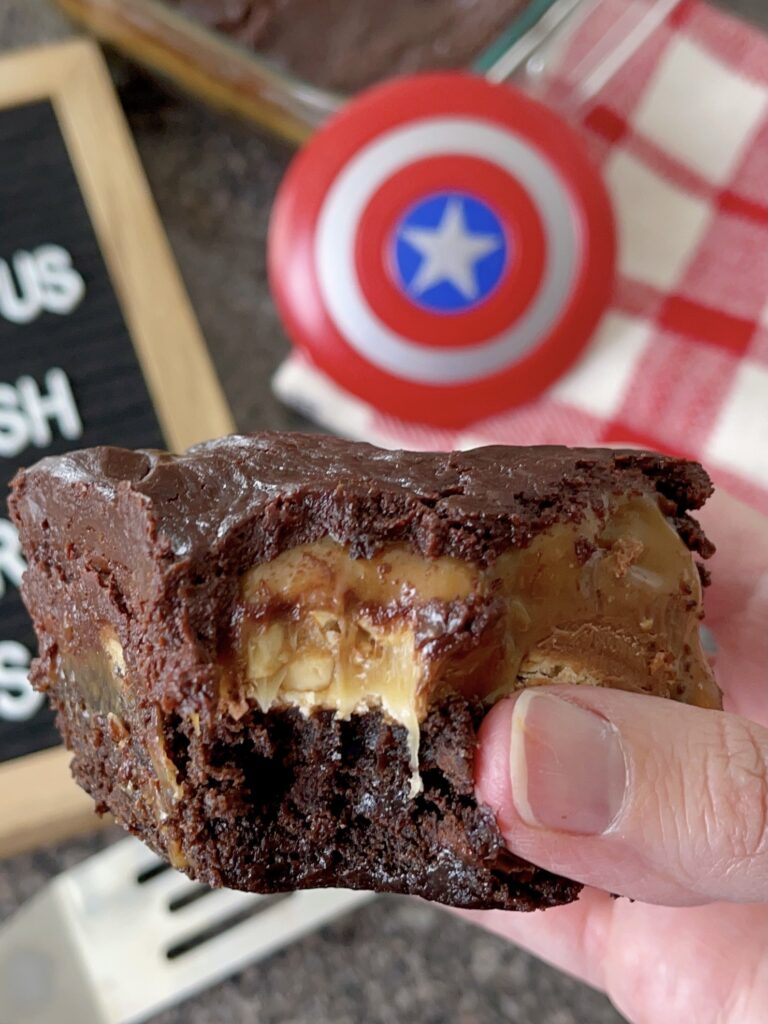 Brownies are a delicious dessert that gives you the sweet and salty crave at the same time. The Celestial-sized Candy Bar: Choco-Smash CANDY Bar is only found at Pym Test Kitchen in the new Avengers Campus at Disneyland, but with this recipe, you can make it just as good for any occasion that you have coming up. Get ready to assemble and devour!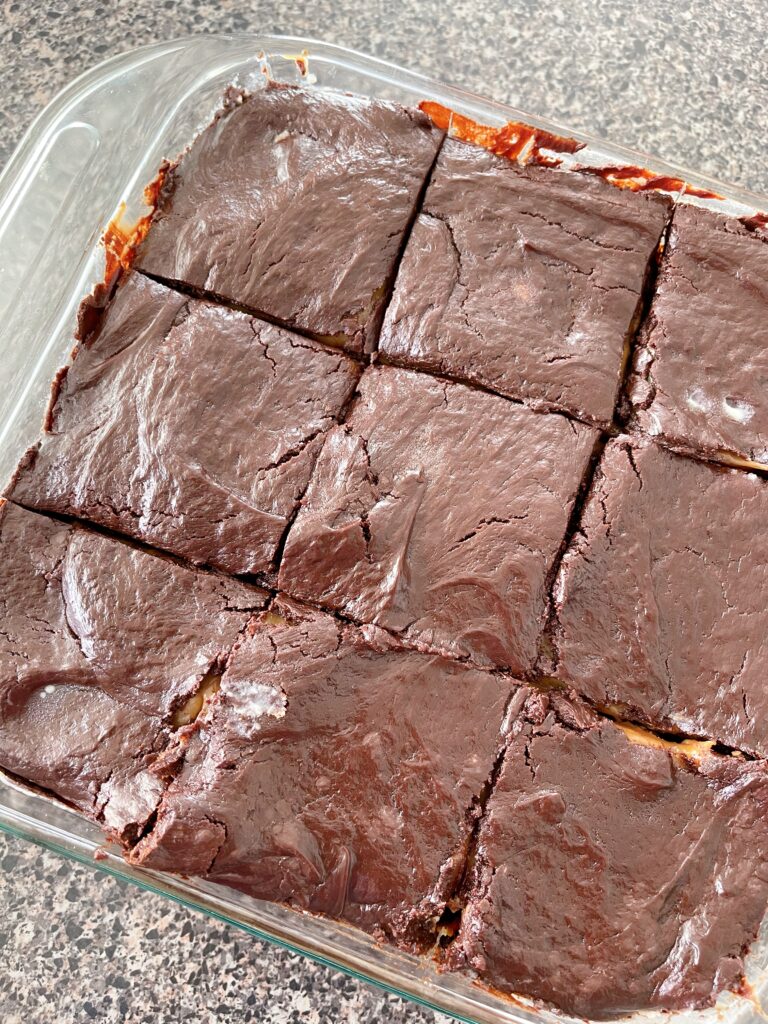 About Avengers Campus at Disney California Adventure
If you're a big Marvel fan, then you'll love it when you get to visit Disneyland and see Avengers Campus! This is where Marvel characters get to hang out, and it's full of iconic experiences! Make sure to come hungry because there are plenty of sweet treats available for those who visit this new area.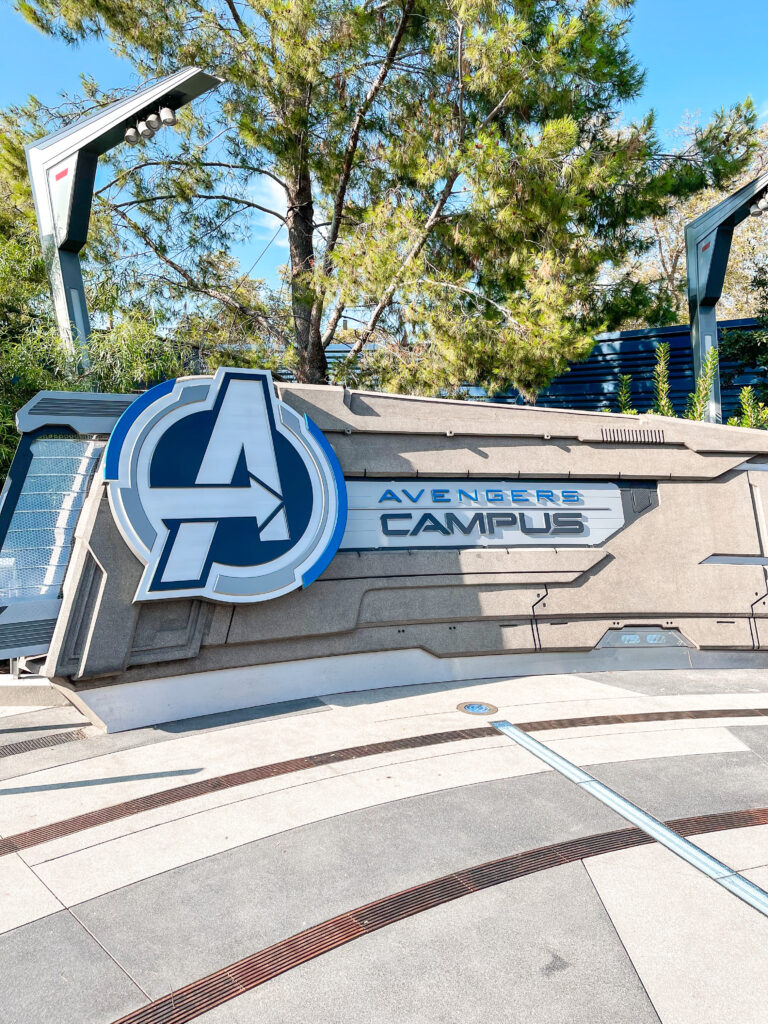 I was at Disney California Adventure Park recently and got to experience everything Avengers Campus had to offer. Attractions like Guardians of the Galaxy and WEB SLINGERS: A Spider-Man Adventure.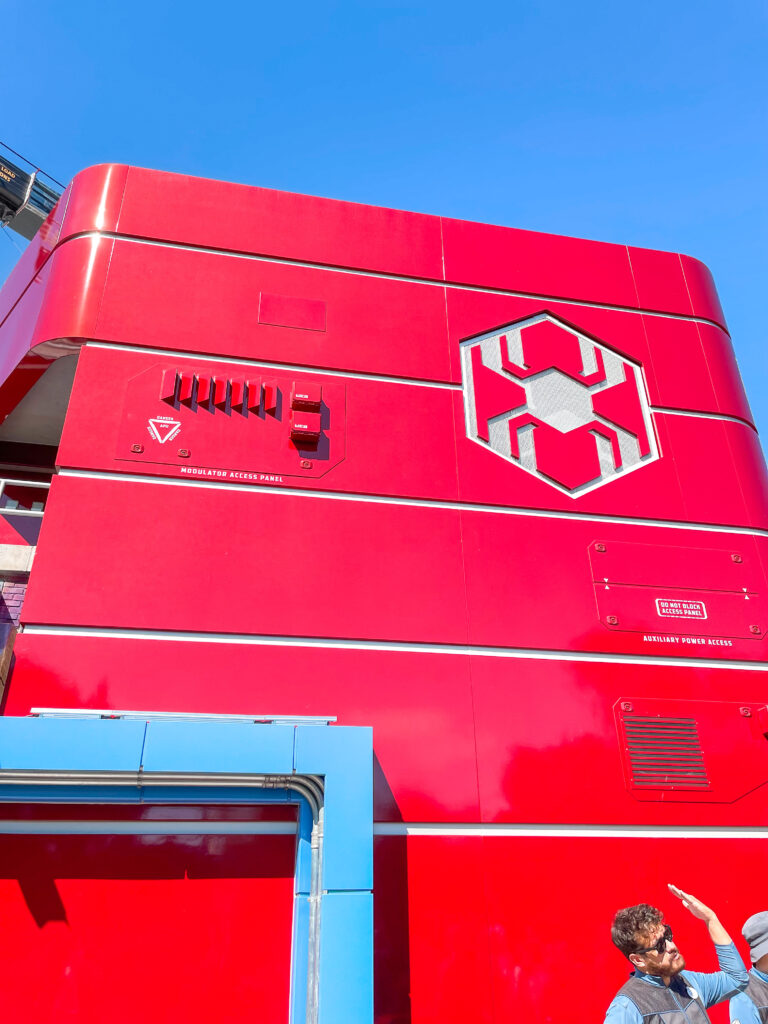 Aside from attractions, there are many places to shop for your favorite Marvel gear and to grab a bite to eat!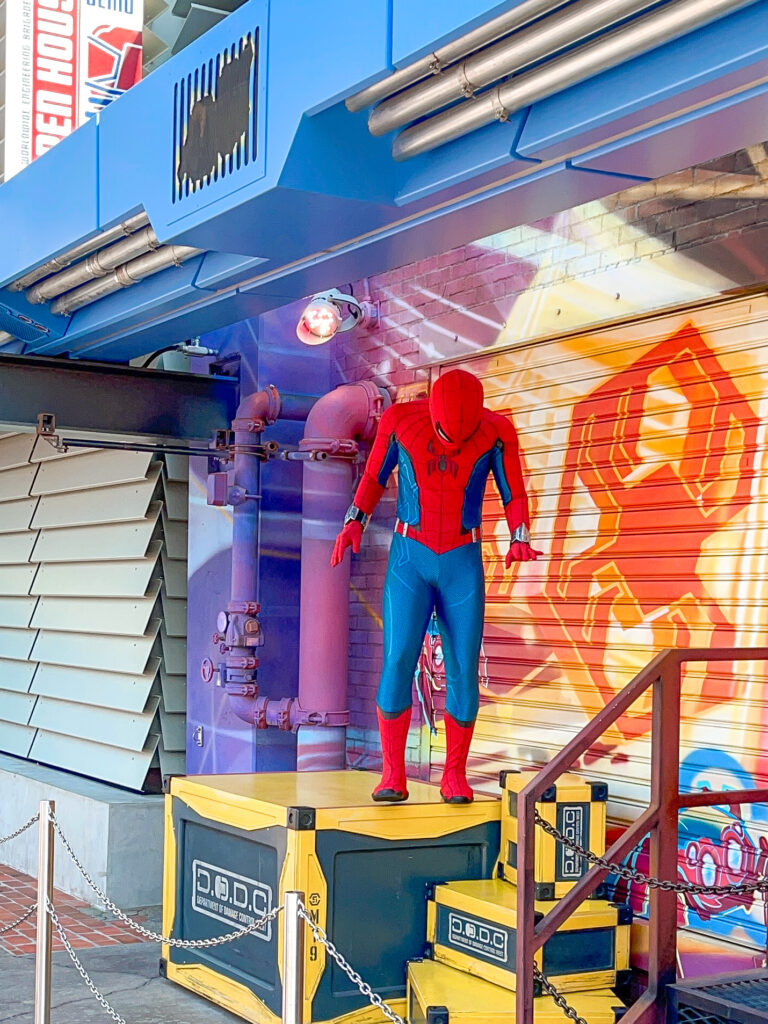 About Pym Test Kitchen
Pym Test Kitchen is a restaurant that was created and designed to fit in with the the super hero theming of the new land. The Marvel Super Heroes are always right outside the door while you are there to enjoy some sweet and savory treats!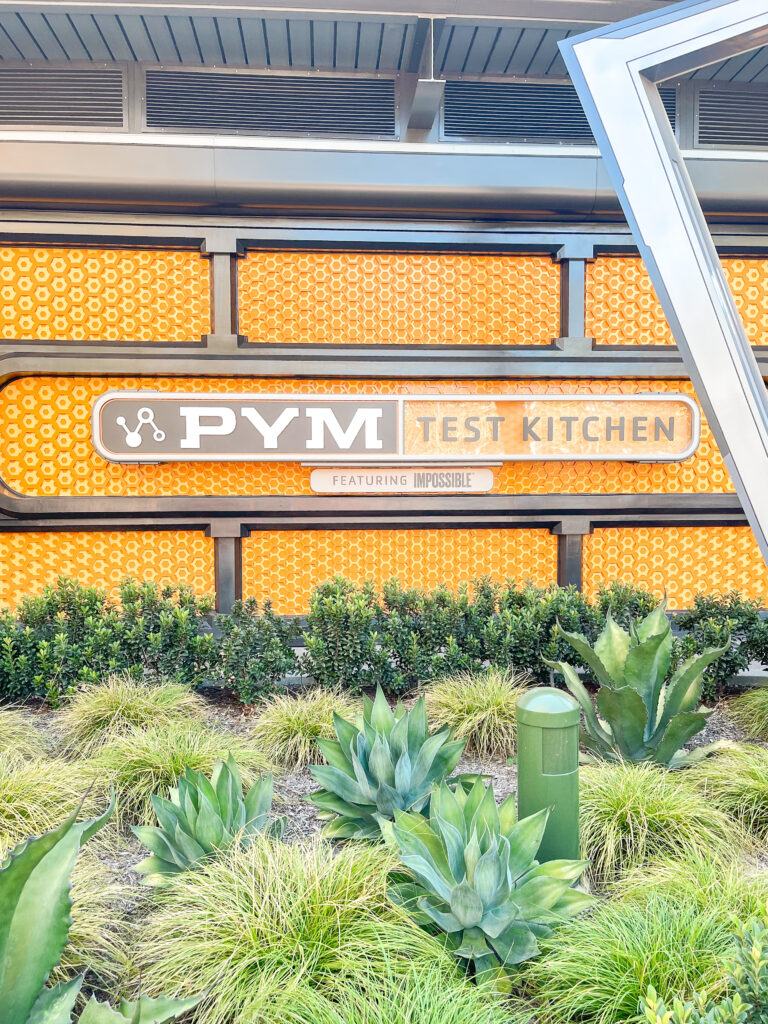 The easiest way to get your hands on some Avengers-themed food is to utilize mobile ordering. You can check out the full menu for Pym Test Kitchen here.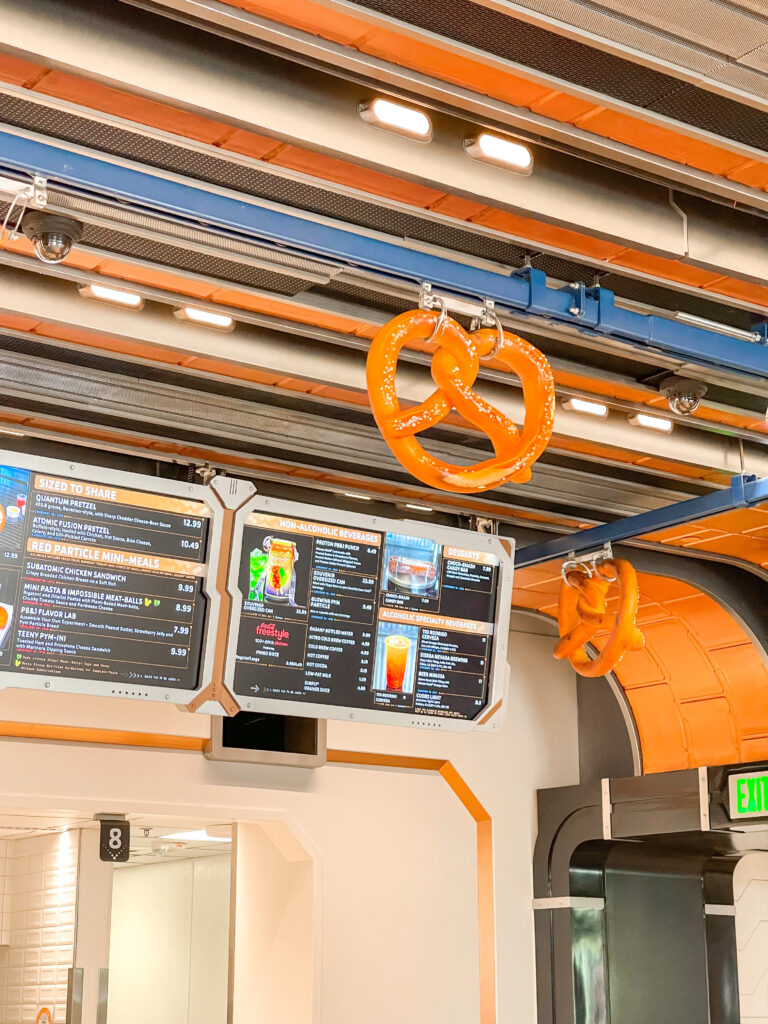 We decided on a nice sweet treat that can be shared among several people: The Celestial-sized Candy Bar: Choco-Smash CANDY Bar! This is an easy recipe that you can make at home in no time! With this brownie version, it may even taste better than the real thing!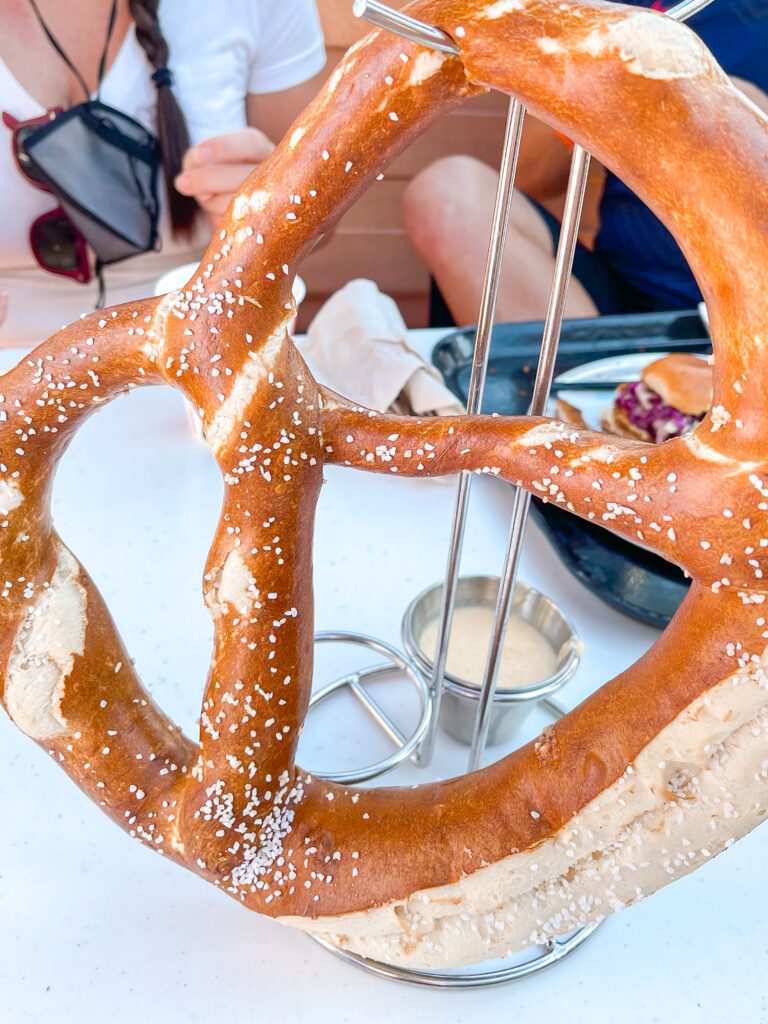 Other items we ordered at Pym's were the Quantum Pretzel for $12.99 which was absolutely huge and served with a sharp cheddar beer cheese sauce. We also had the Not so Little Chicken Sandwich for $15.49 that was delicious as well.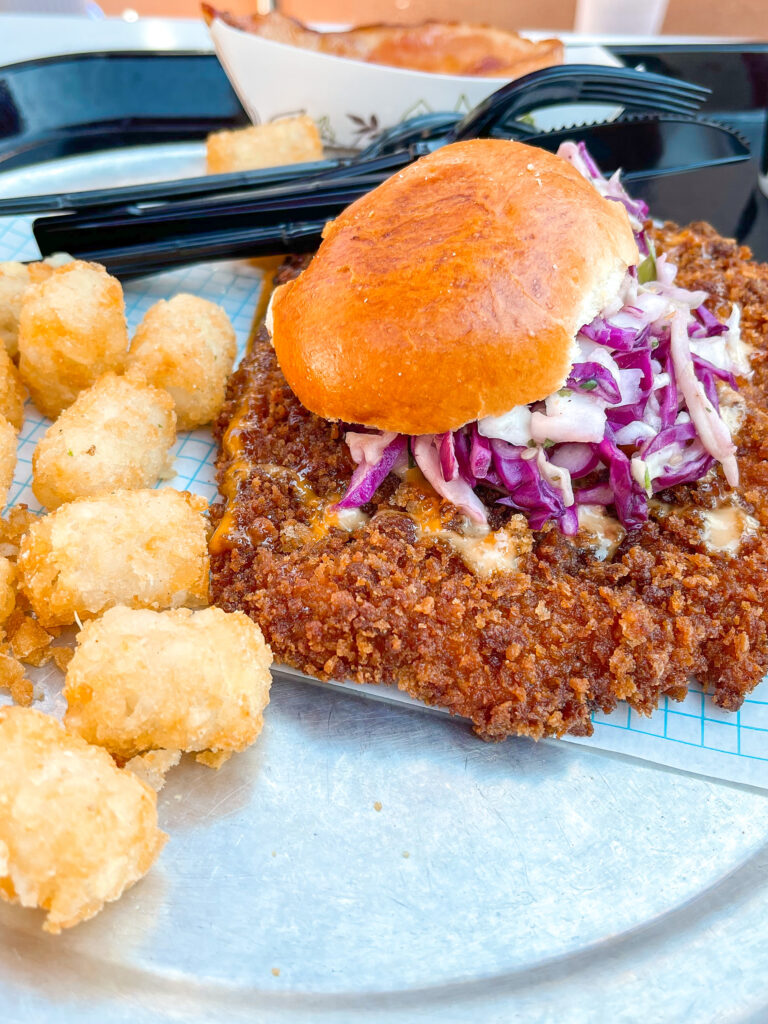 Check out over 35 of my Disney-inspired recipes here.
Celestial-Sized Candy Bar: Choco-Smash CANDY Bar Brownies
The Pym Kitchen Menu describes the Choco-Smash Candy Bar as:
"Choco Smash Candy Bar with Dark Chocolate, Peanuts, Caramel, Nougat and Chocolate Brownie"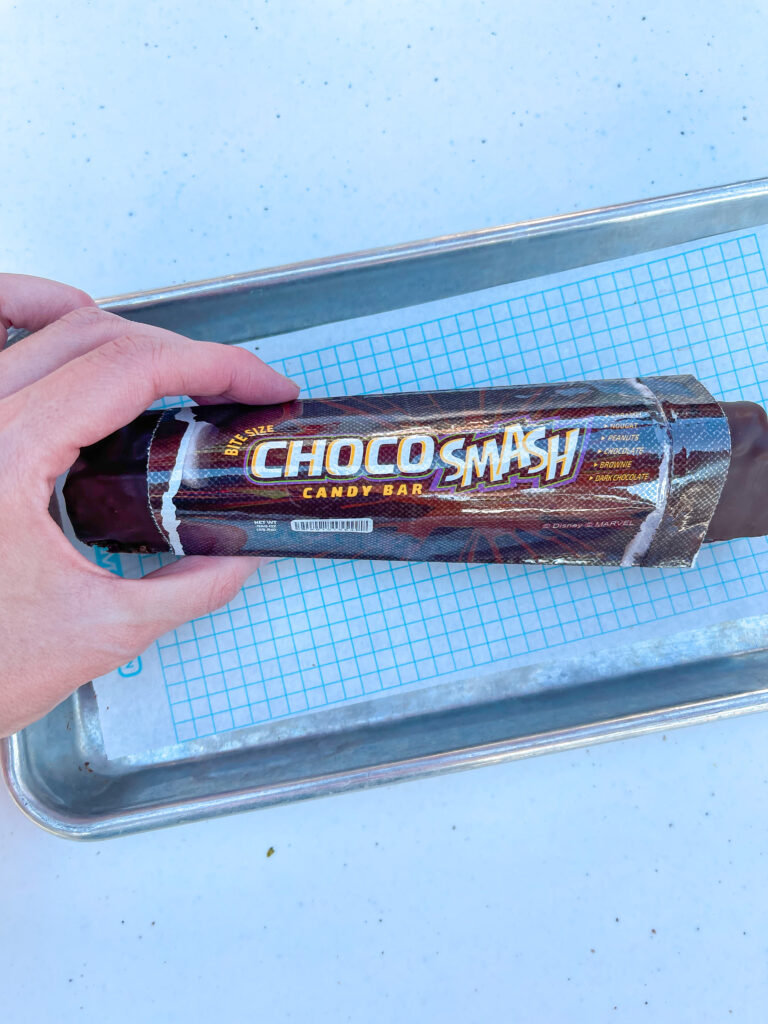 When I tried this amazing dessert, it tasted like a combination of brownies and Snickers candy bars. To me, that's a match made in heaven.
I decided to turn the candy bar into brownies as opposed to trying to recreate the actual candy bar, because I think it is easier, more user friendly, and tastes basically the same, without all of the extra work!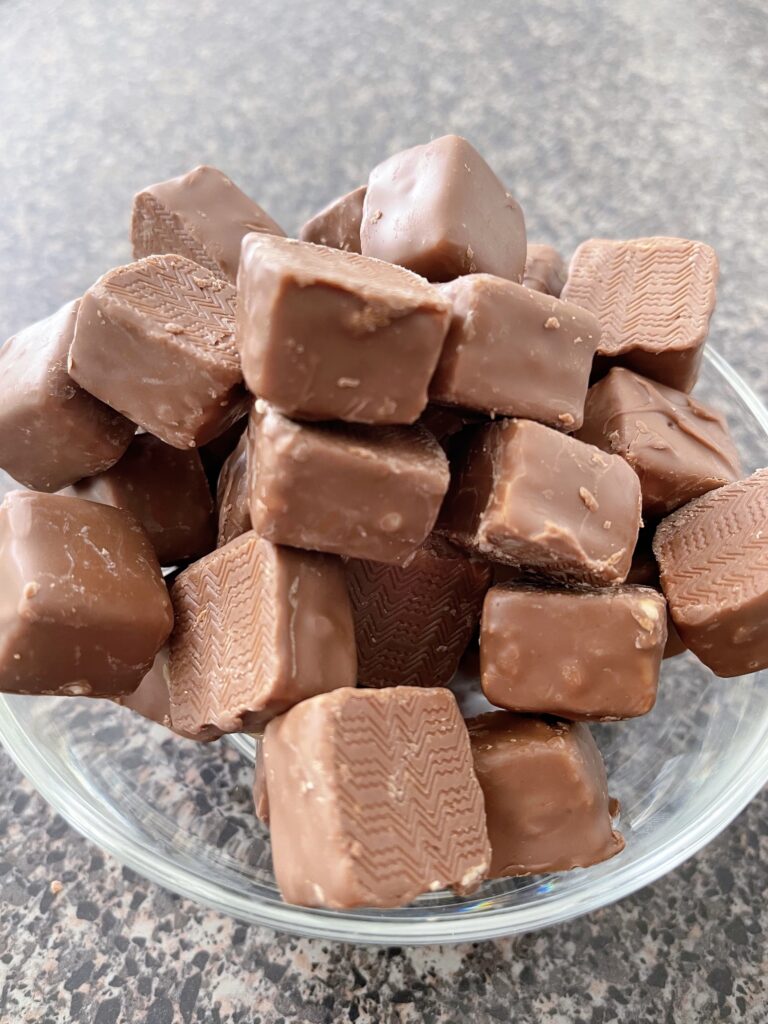 The bottom layer of these Choco Smash (Snickers) Brownies is obviously brownies. For the nougat, peanuts, and caramel layer, Instead of making nougat from scratch, you will add Snickers candy bars that will be melted on top of the brownies.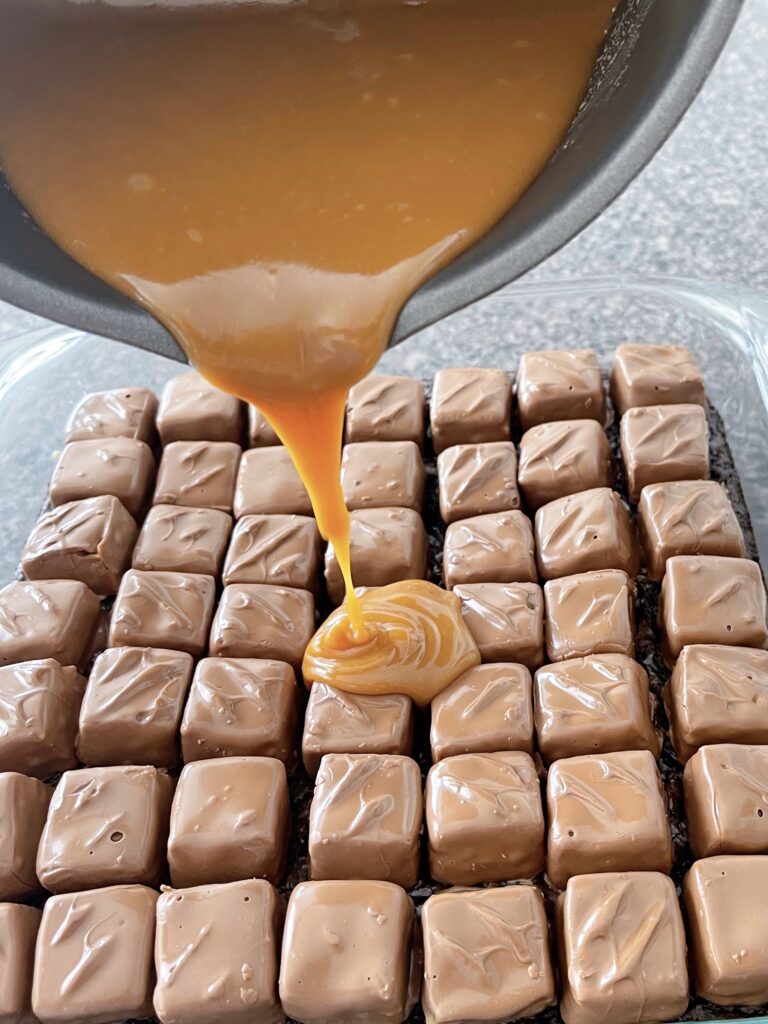 Next, comes a layer of gooey caramel. For the top layer, you will pour a decadent dark chocolate ganache over the entire pan of brownies to take the taste over the top!
Ingredients Needed
To make Avengers Campus Choco-Smash Candy Bar Brownies at home, you will need the following ingredients: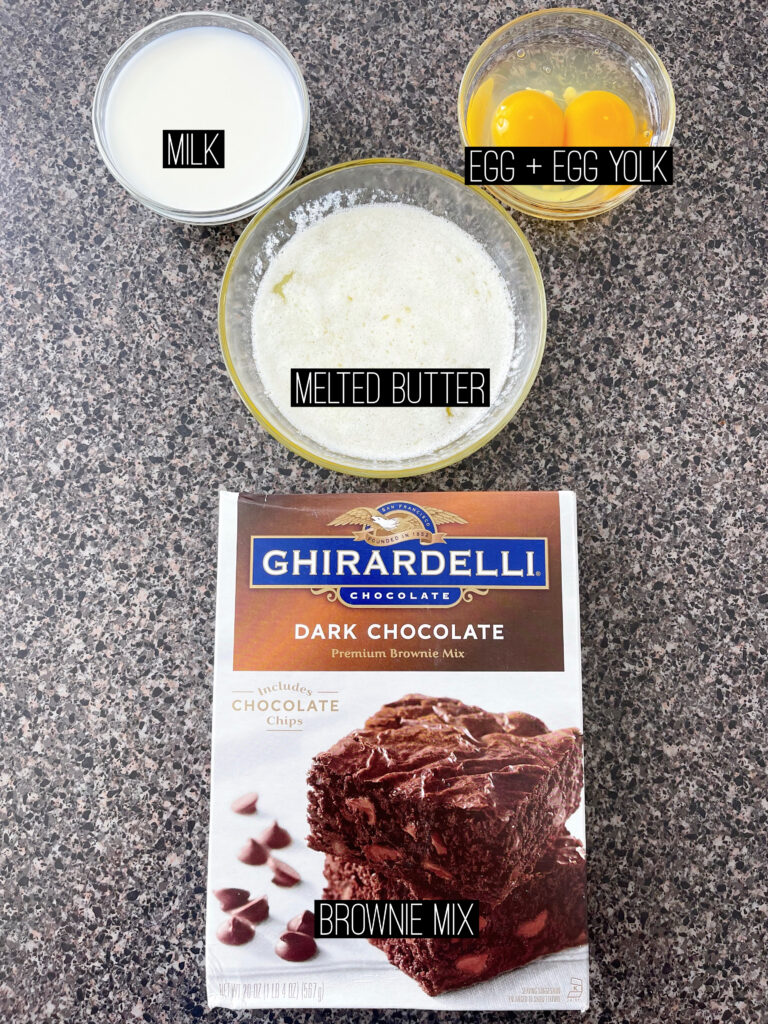 Brownie Mix – You can use any brownie mix for this recipe. I like to use Ghirardelli Dark Chocolate Brownie Mix because Ghirardelli brownies are best brownies I have ever had!
Eggs + An Extra Egg Yolk – The back of the brownie mix calls for 1 egg, but adding an extra yolk will create a chewier, more decadent brownie base.
Milk – Using milk instead of water, results in a richer brownie.
Melted Butter – Using melted butter instead of vegetable oil enhances the chocolate flavor.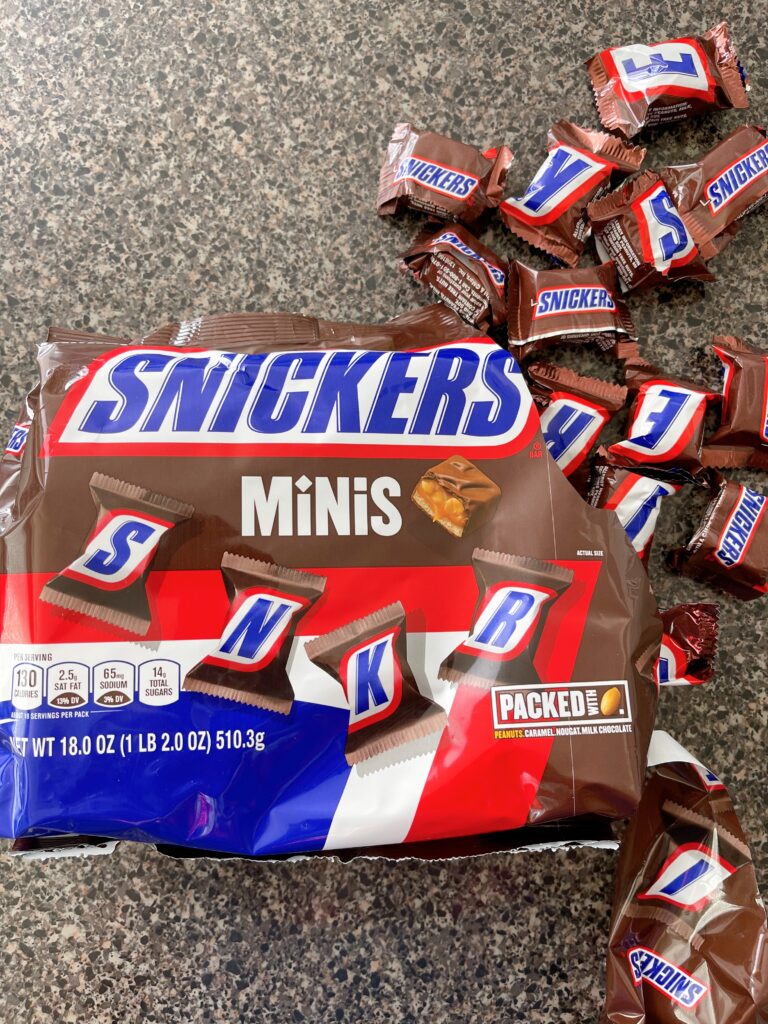 Snickers Candy Bars – Roughly chopped Snickers candy bars is an amazing short-cut ingredient in this recipe. Using Snickers eliminates the need to make homemade nougat, which will save you a ton of time.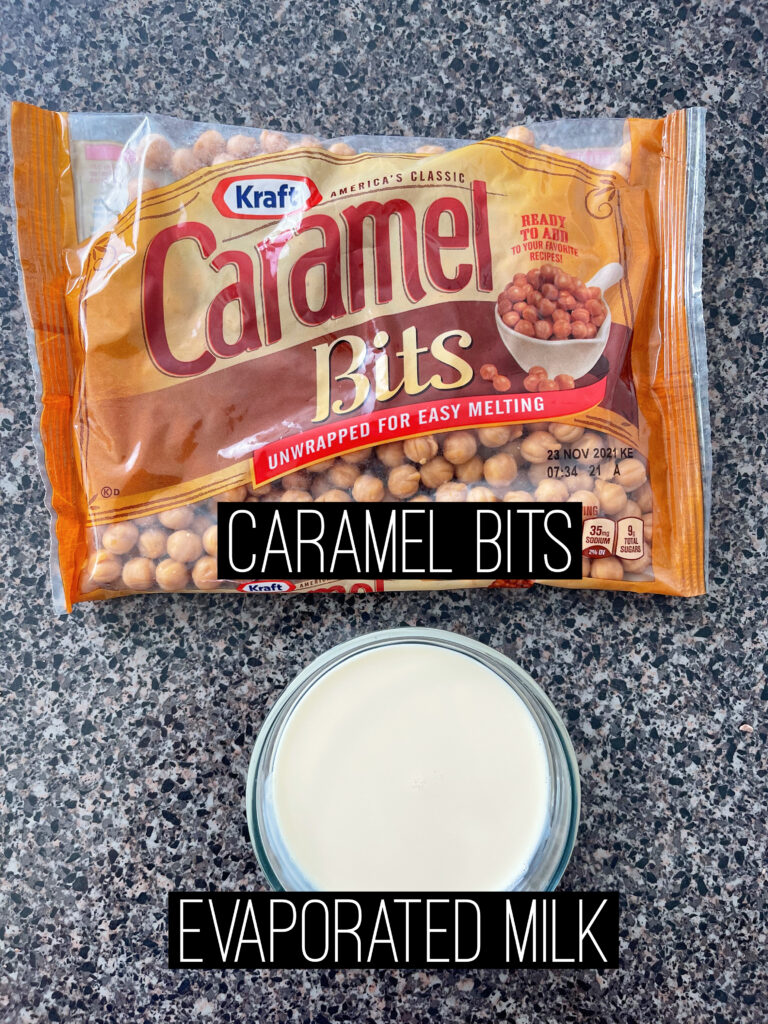 Caramel Bits – These Kraft Caramel Bits are what I prefer to use because they melt so easily, but you can also use any caramel pieces roughly chopped.
Evaporated Milk – This is used to help create a creamier caramel sauce in the Choco-Smash Brownies recipe.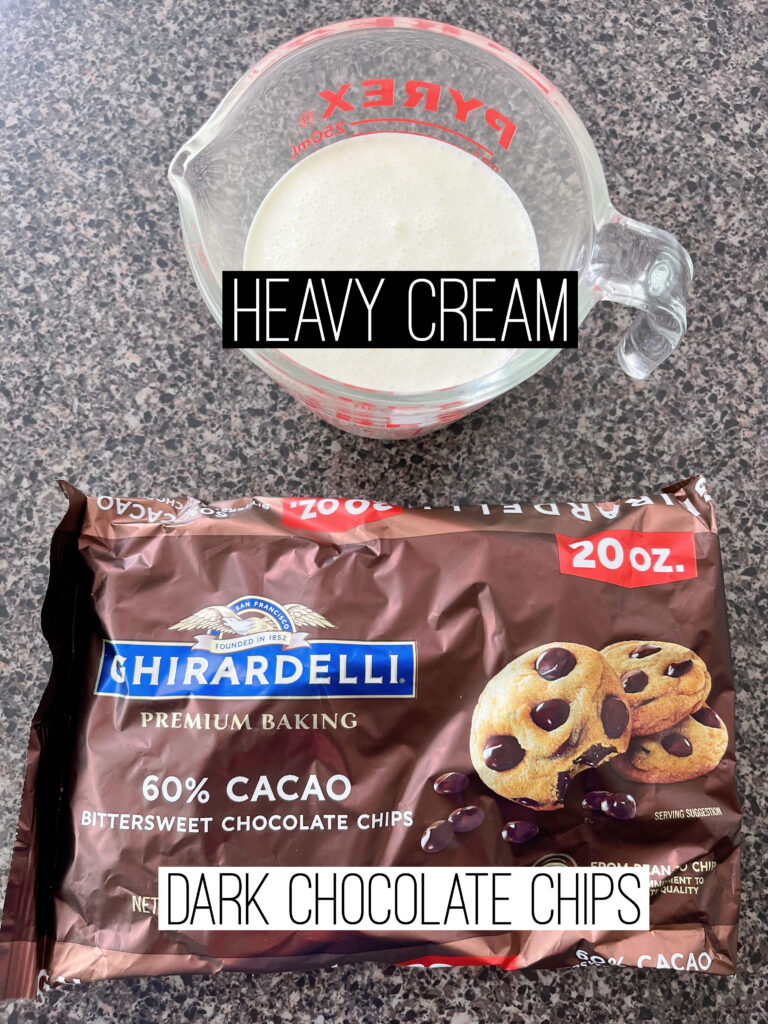 Dark Chocolate Chips – The Choco-Smash candy bar at Disneyland is covered in dark chocolate. For the brownies, you will be making a microwave chocolate ganache to cover the caramel layer. I like to use Ghirardelli 60% Cacao Chocolate Chips.
Heavy Cream – This will be combined with the chocolate chips to make the chocolate ganache.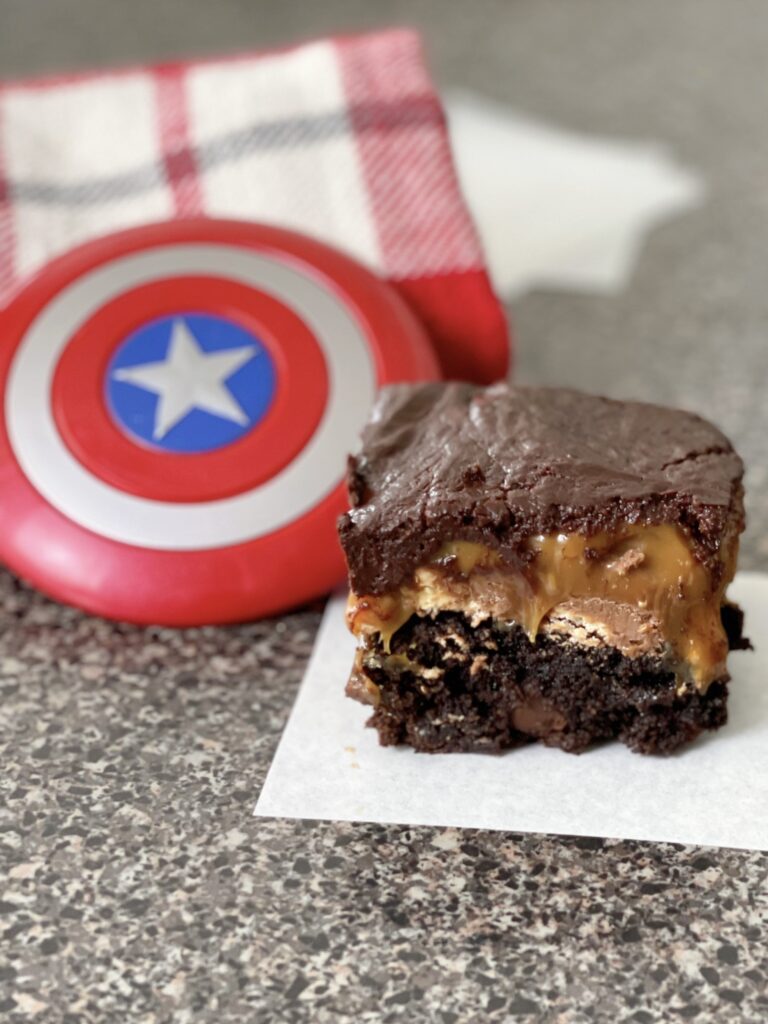 Steps to Make Choco-Smash Candy Bar Brownies
[1] Brownie Layer– In a mixing bowl, combine the brownie mix, egg, egg yolk, milk, and melted butter. Generously spray an 8×8 glass baking with nonstick cooking spray and pour in the batter. Use a silicone spatula to level the batter. Bake at 325 degrees for 45-50 minutes.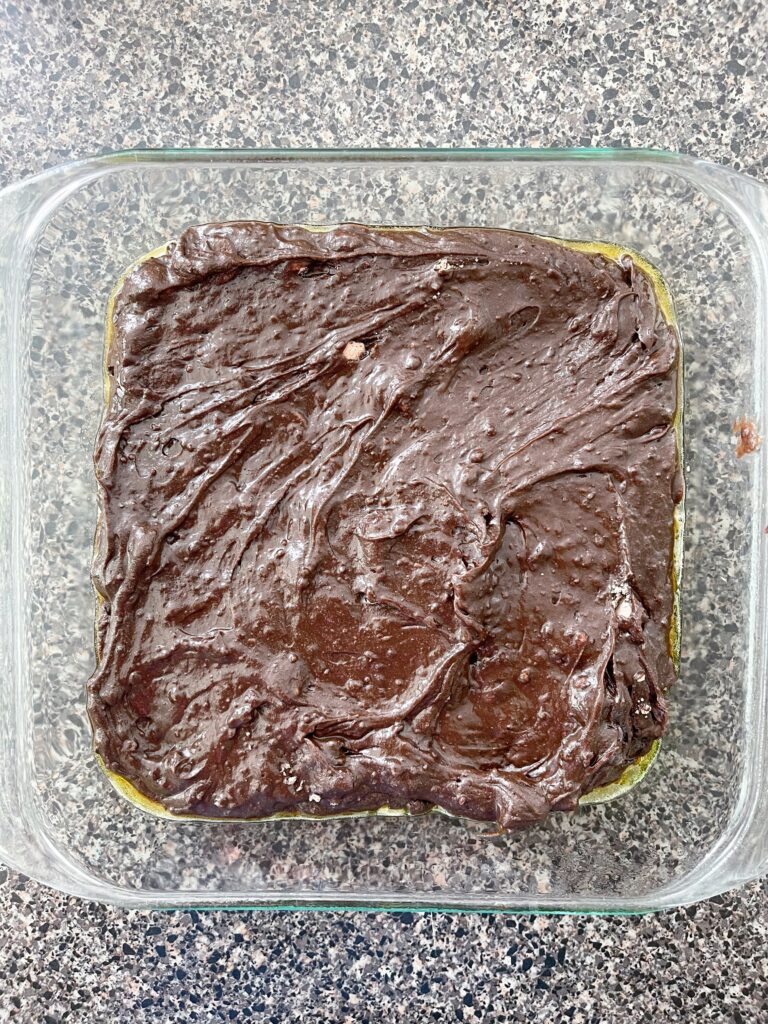 [2] Snickers Layer – While the brownies are baking, begin to unwrap the Snickers Minis bars. When the brownies have finished baking and are still warm, sprinkle the chopped candy bars over the brownies. Place the baking dish back in the oven for 2 minutes to slightly melt the Snickers.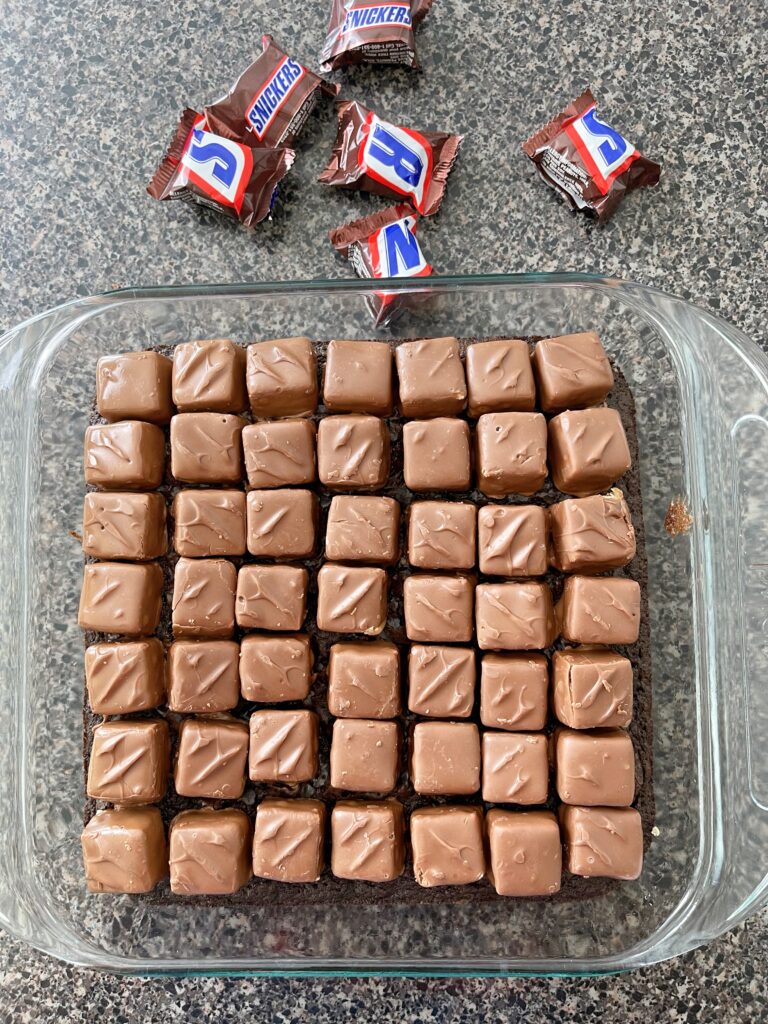 [3] Caramel Layer – Place the caramel and evaporated milk in a saucepan and melt over low heat. Stir constantly until it is smooth and completely melted. Pour the melted caramel over the Snickers layer.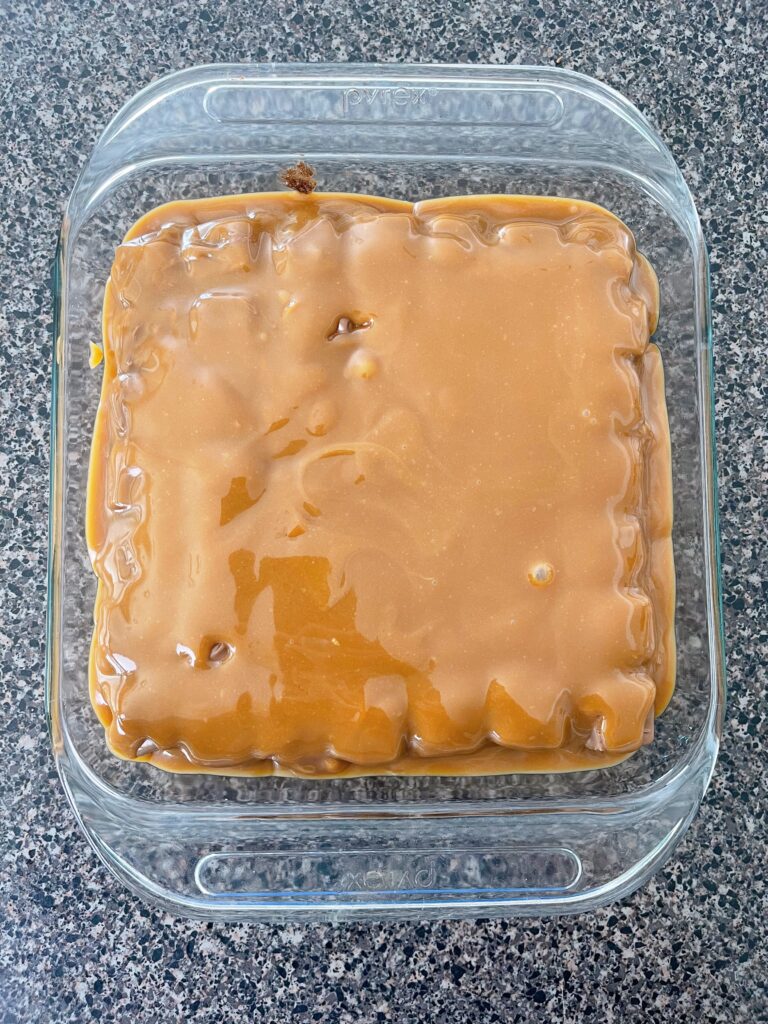 [4] Ganache Layer – Place the chocolate chips and heavy cream in a microwave-safe bowl. Microwave at 50% power for 60 seconds. Remove and stir. Place the ganache back into the microwave and heat at 50% power for another 30 seconds. Remove and stir. Repeat at 30 second intervals, stirring in between, until the ganache is melted. Pour the ganache over the caramel layer of the brownies.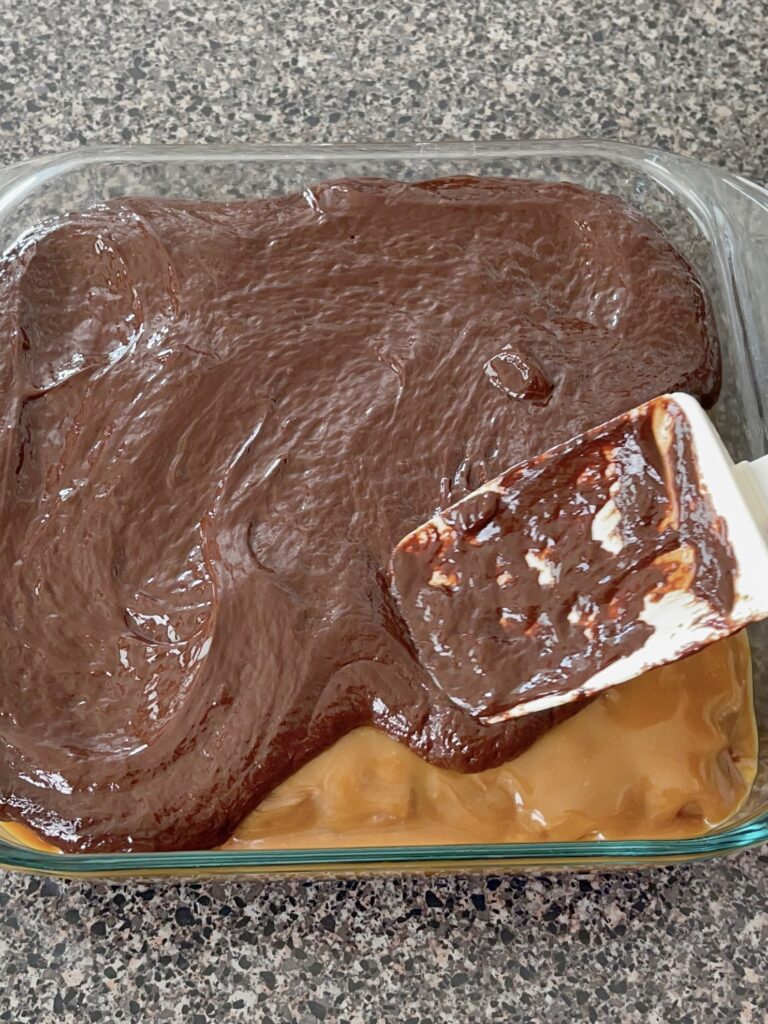 [5] Allow the brownies to cool completely. Cut the brownies into squares, or strips, if you want them to look like the Choco-Smash Candy Bar.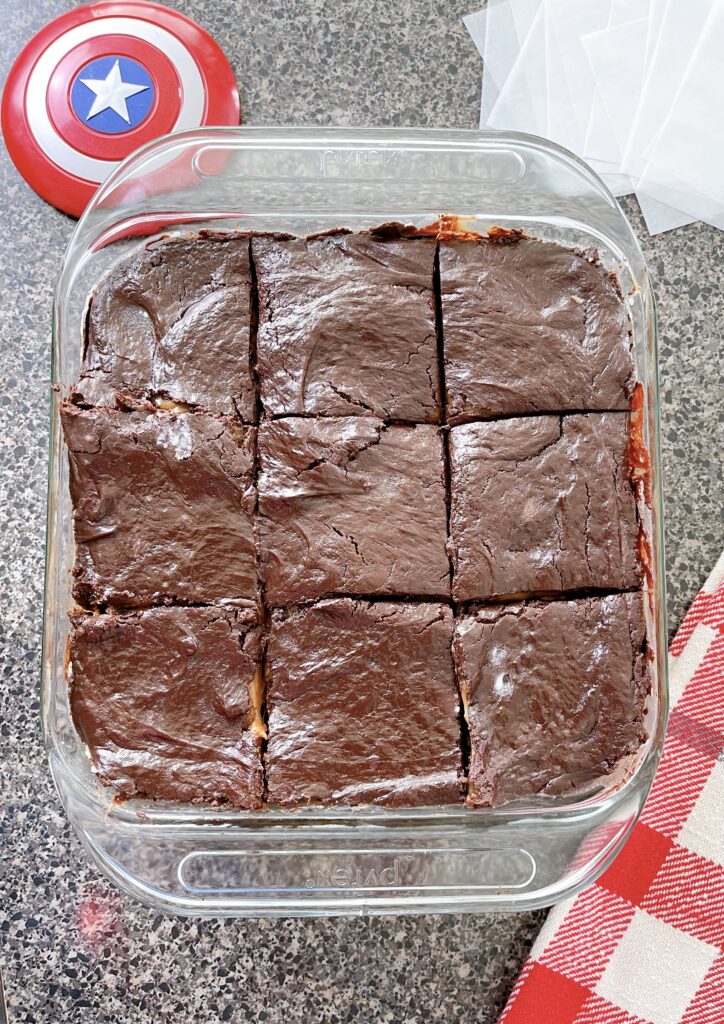 Helpful Kitchen Items I Recommend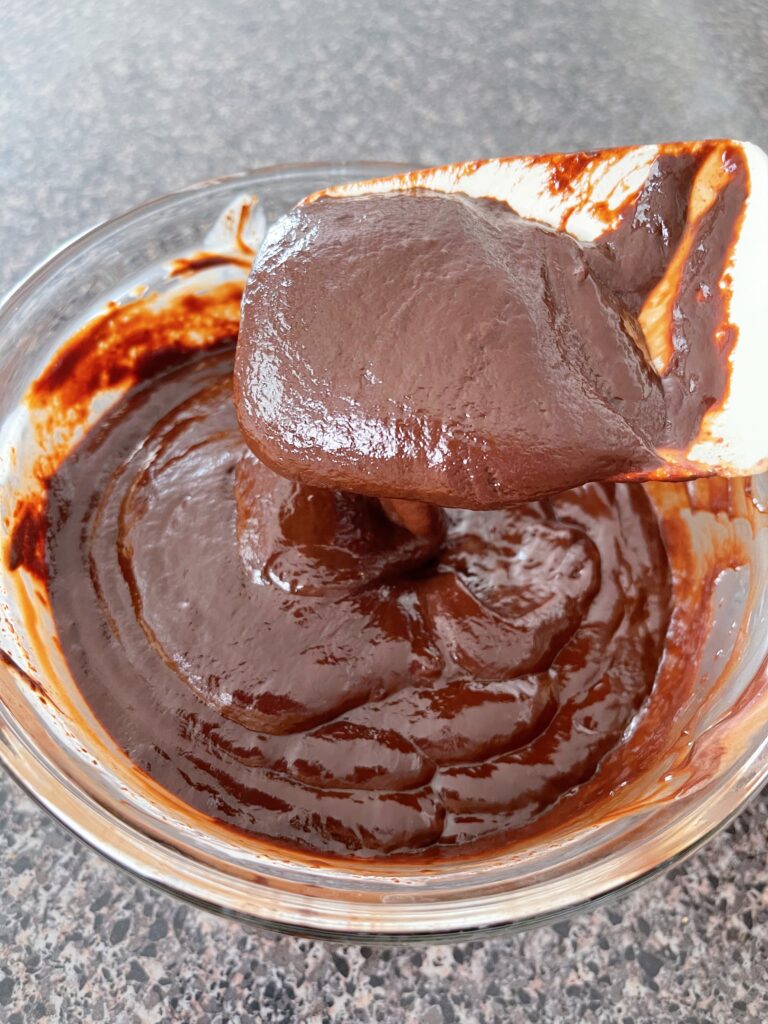 What Do You Think?
The Celestial-sized Candy Bar might be only be available in Avengers Campus at Disneland, but you can create a homemade version of this yummy treat in brownie form!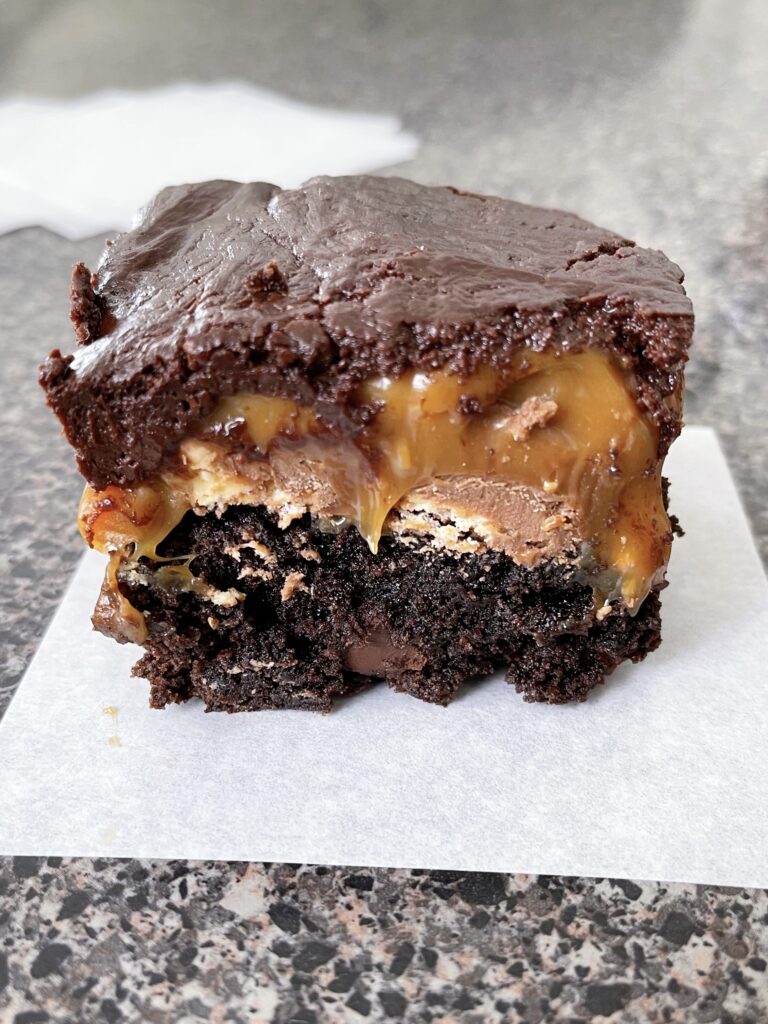 This easy recipe will have your friends and family begging for more. If you've never had this before, prepare to feel like a kid again – with each bite of these delicious salty sweet treats from Pym Test Kitchen.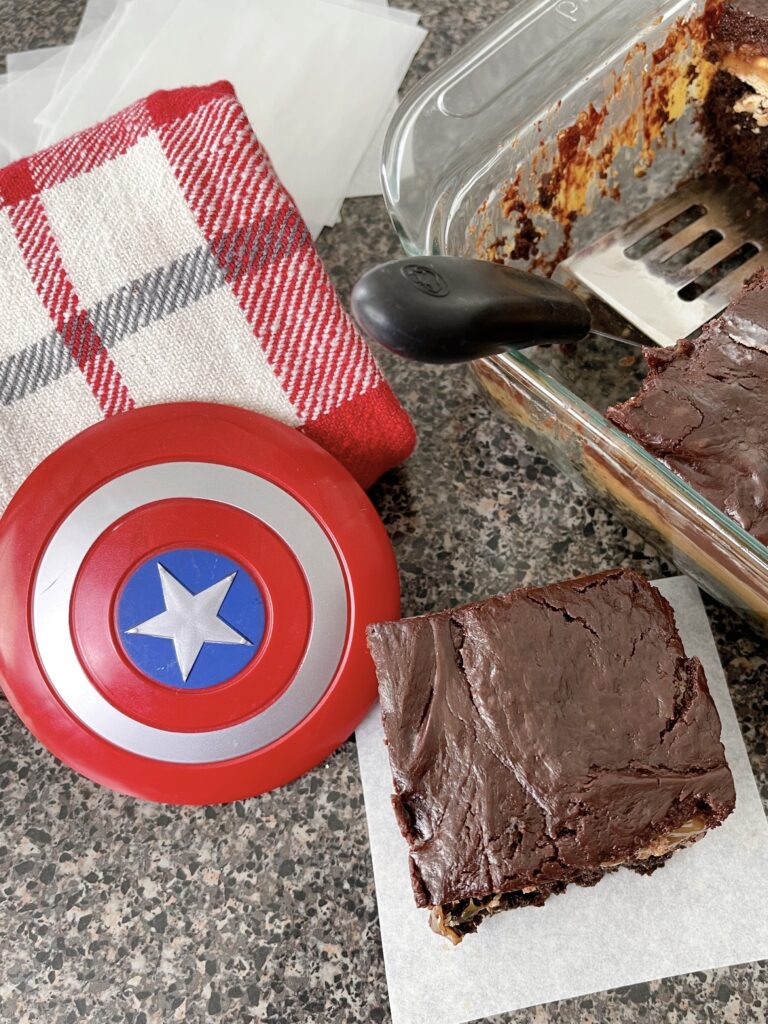 Let me know if you have any questions about how I made these brownies in the comments below. Keep reading to see how you can save some money on your next Disneyland vacation!
Discount Disneyland Tickets & Vacation Packages
My travel partner, Get Away Today, offers park tickets that are always a few dollars less than what you can purchase directly from Disney. I have been buying my tickets for them for many years and their customer service can't be beat! You can check ticket prices here.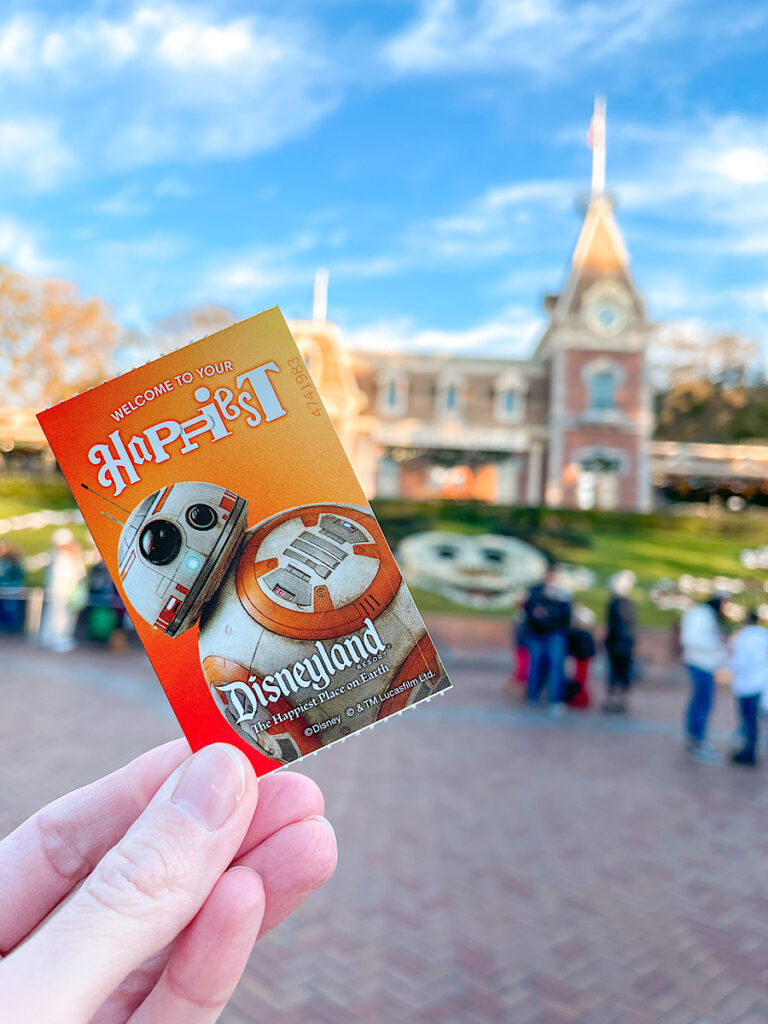 You can save even more when booking your tickets in a vacation package combined with a hotel stay. Get Away Today often offers deals through many Disneyland Good Neighbor hotels where you can get a 3rd or 4th night free! And they offer amazing layaway plans!

And, my readers can use the coupon code: Clubhouse10 to save even more on a 2-night or longer Southern California vacation package! You can check package prices for your next trip here or give them a call at 855-GET-AWAY and tell them Mommy Mouse Clubhouse sent you.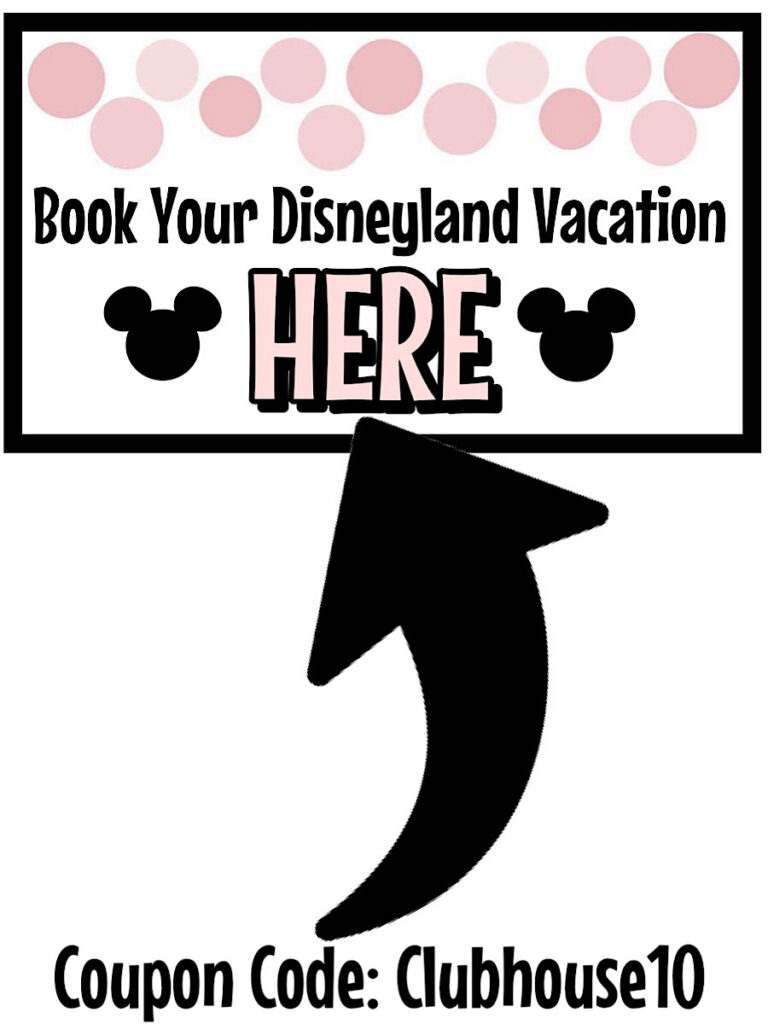 More Disney Recipes: