If you're a fan of Raising Cane's bread, then you'll be thrilled to try this copycat recipe at home. Not only is this recipe easy to make, but the end result will taste just like the real thing! The crunchy crust and soft interior give the perfect balance of crunch and chew. Plus, it's fun and rewarding to see how close you can get your homemade Cane's bread to tasting just like the original with just three simple ingredients. With this copycat recipe at your disposal, you'll never have to go to Raising Cane's again – now you can make it right in your own kitchen!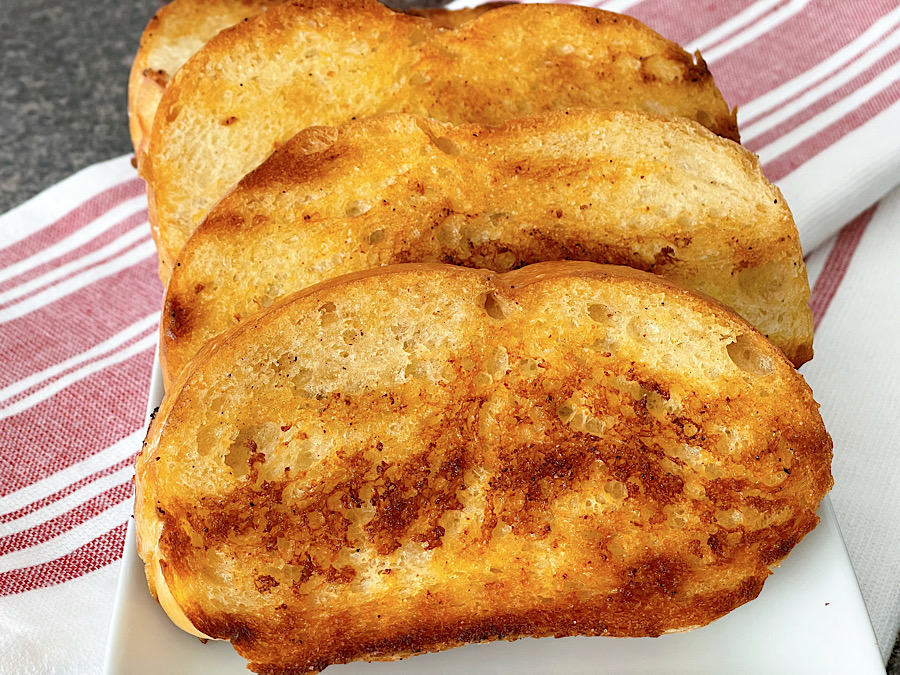 This post may contain affiliate links. When you click on these links, I get a small percentage back at no cost to you! For more information see my disclosure policy.
Below you will find tips, tricks and helpful hints for making this recipe including step by step instructions with pictures. If you would like to go directly to the recipe, scroll down to the recipe card or tap "Jump to Recipe" at the top of the page.
Why You'll Love Raising Cane's Bread
Not only does the fast food restaurant Raising Cane's have delicious chicken tenders and delicious sauce (one of my favorite dipping sauces by the way), but they have amazing bread that goes along with it!
It seems like there is never enough bread at Raising Cane's restaurant, but with this easy recipe, that won't be a problem because you can make your own!So gather your ingredients and let's get cooking!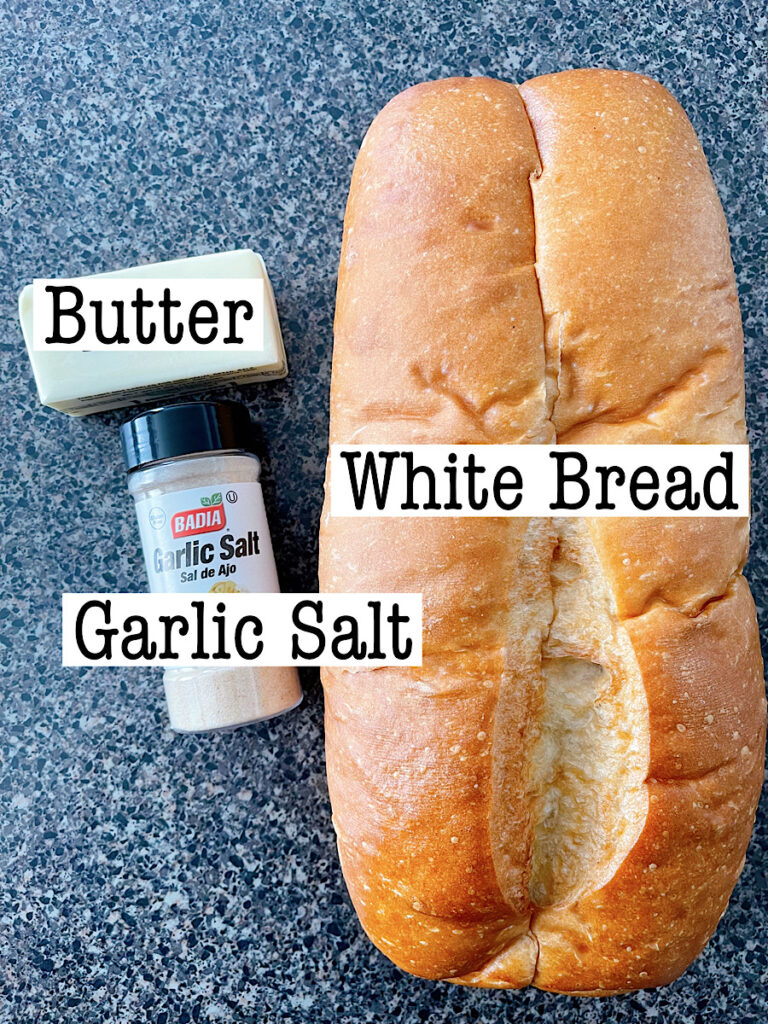 Raising Cane's Bread Ingredients
Bread: I used a loaf of Italian bread, found in most grocery stores, that I sliced myself. Buttery Texas toast would also be a good choice for this recipe. I don't recommend French bread as the crust can be a bit too tough.
Softened Butter: Salted or unsalted butter will work to make Raising Cane's bread. Use whatever you prefer.
Garlic Salt: This will be used to season the toast. To make your bread less salty, use garlic powder instead
How to Make Raising Cane's Bread Recipe
[1] Slice the loaf of bread into 1 – 1 1/2 inch slices. You'll want thick slices of bread for this recipe.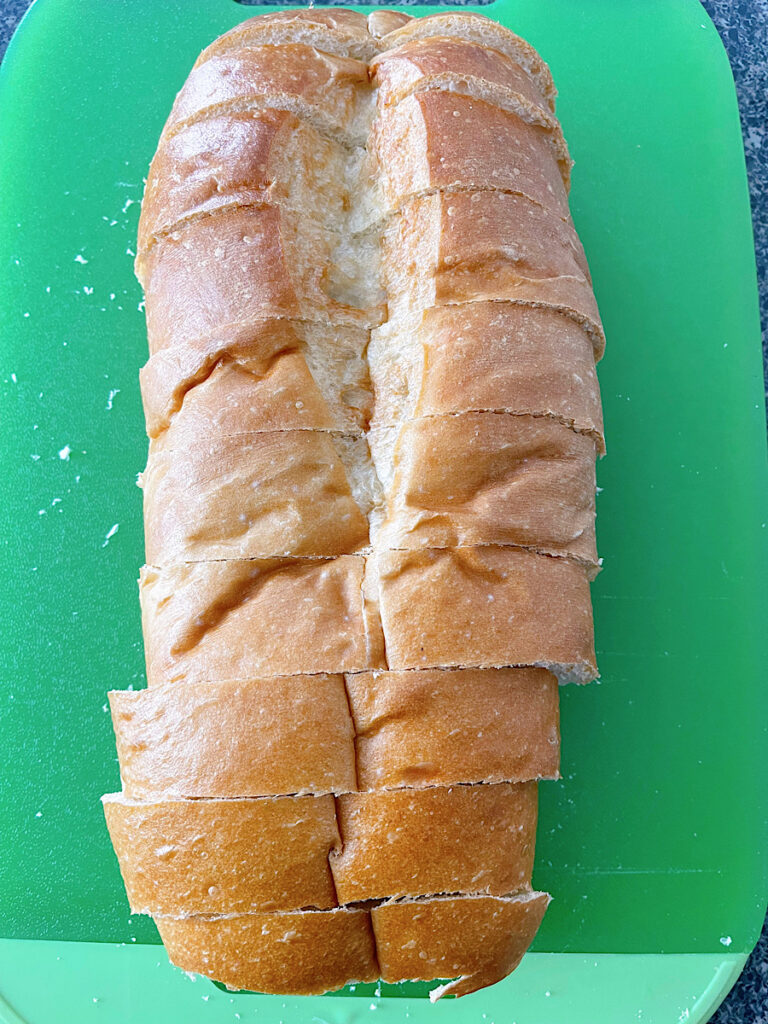 [2] Spread butter and sprinkle garlic salt on both sides of each slice of bread.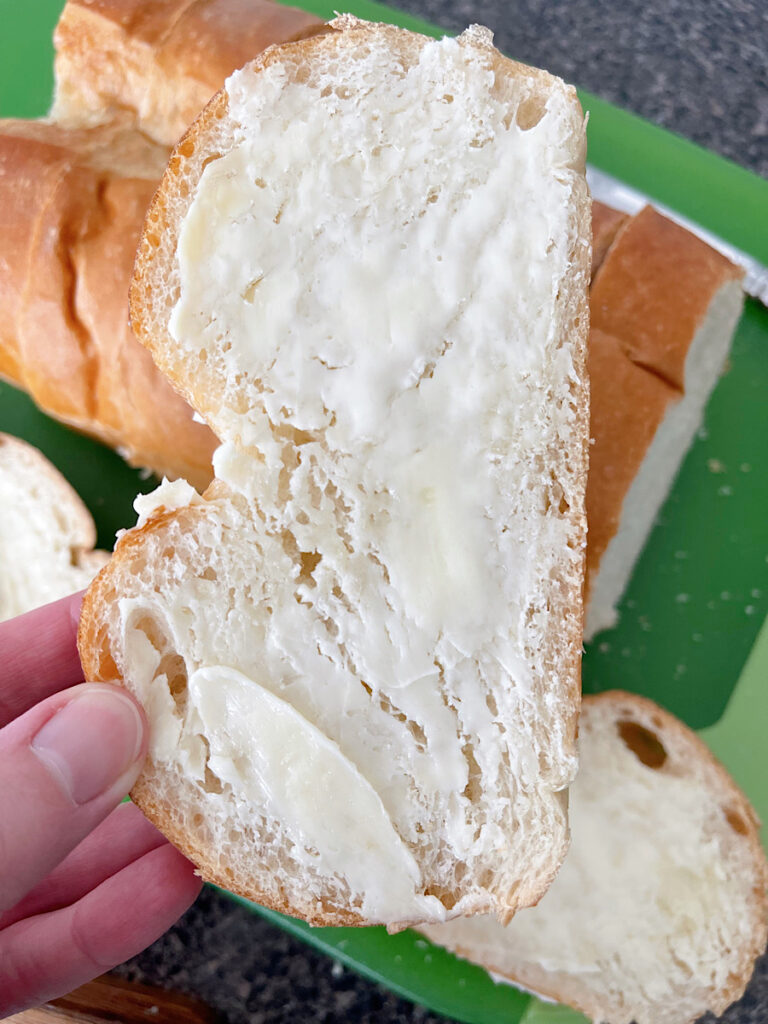 [3] Heat a cast-iron skillet or frying pan over medium high heat. Melt butter to cover the bottom.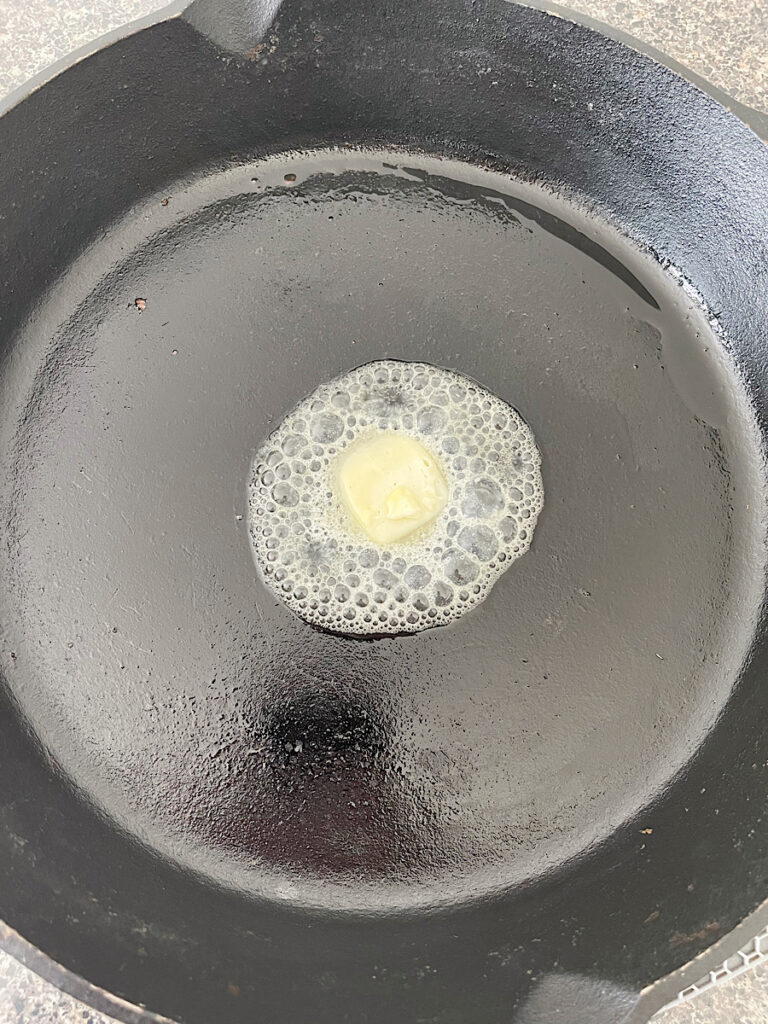 [4] Add slices of bread to the heavy skillet and cook for 2-3 minutes until the bread begins to brown.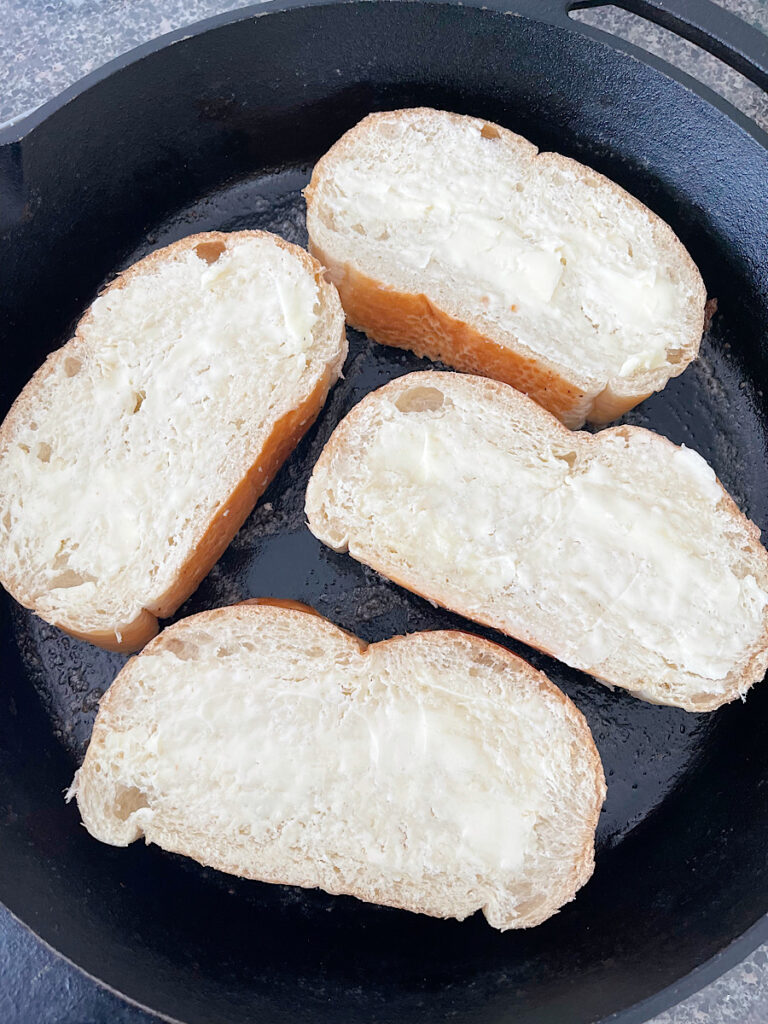 [5] Flip the slices over and cook the other side in the hot pan. Repeat with the remaining slices of bread adding butter to the bottom of the pan between each batch.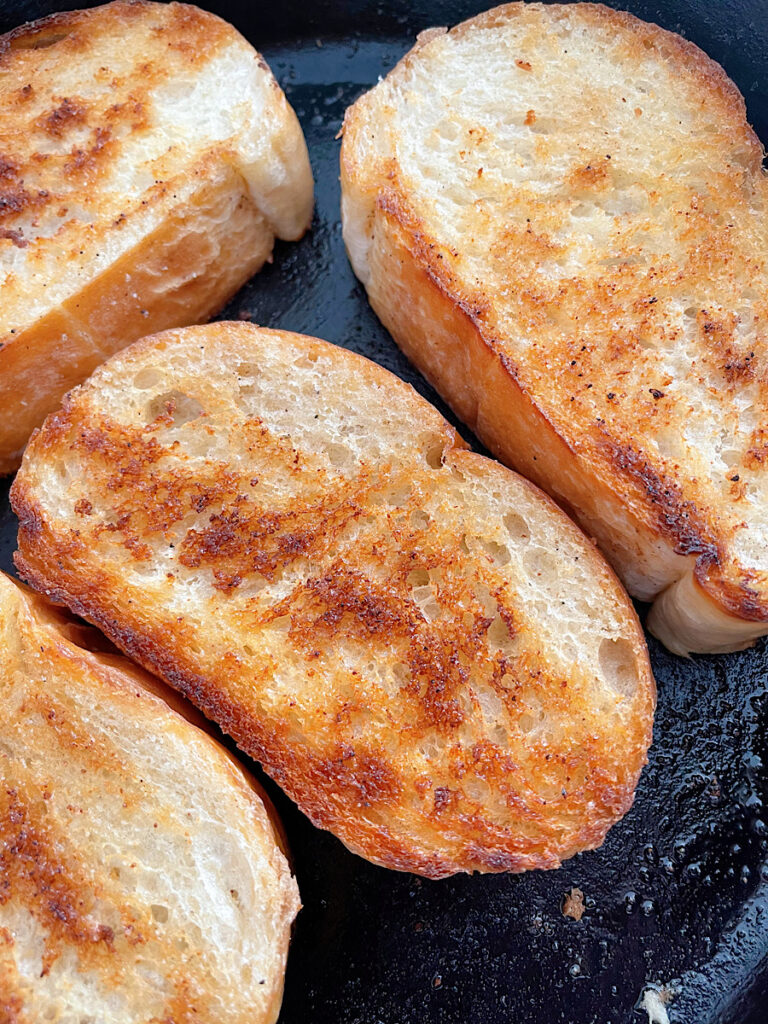 Helpful Kitchen Tools
Knife
Cutting Board
Nonstick Frying Pan
How to Store Leftovers
Leftover Raising Cane's bread can be stored in an airtight container at room temperature for up to 3 days. If you'd like, you can also wrap the bread in foil or plastic wrap before storing it. Reheat the bread in a 350 degree oven until warmed through.
What to Serve with Raising Cane's Texas Toast Recipe:
Frequently Asked Questions
Can I use pre-sliced bread?
Yes, you can use pre-sliced bread but it will be thinner and won't have the same texture as when using unsliced bread.
Is this recipe gluten-free?
Unfortunately, no. This recipe does use white bread so if you need the bread to be gluten-free, you'll want to swap out the white bread for a gluten-free alternative.
Can I make Raising Cane's Bread in an air fryer?
Yes, you can. Preheat the air fryer to 375 degrees F and then cook the bread slices for 3-4 minutes until they are crisp on both sides. Flip over halfway through cooking time.
Can I make this in the oven?
Yes, you can! Preheat your oven to 375 degrees F. Place the bread slices on a baking sheet and cook for 8-10 minutes until golden brown and crisp. Flip over halfway through cooking time.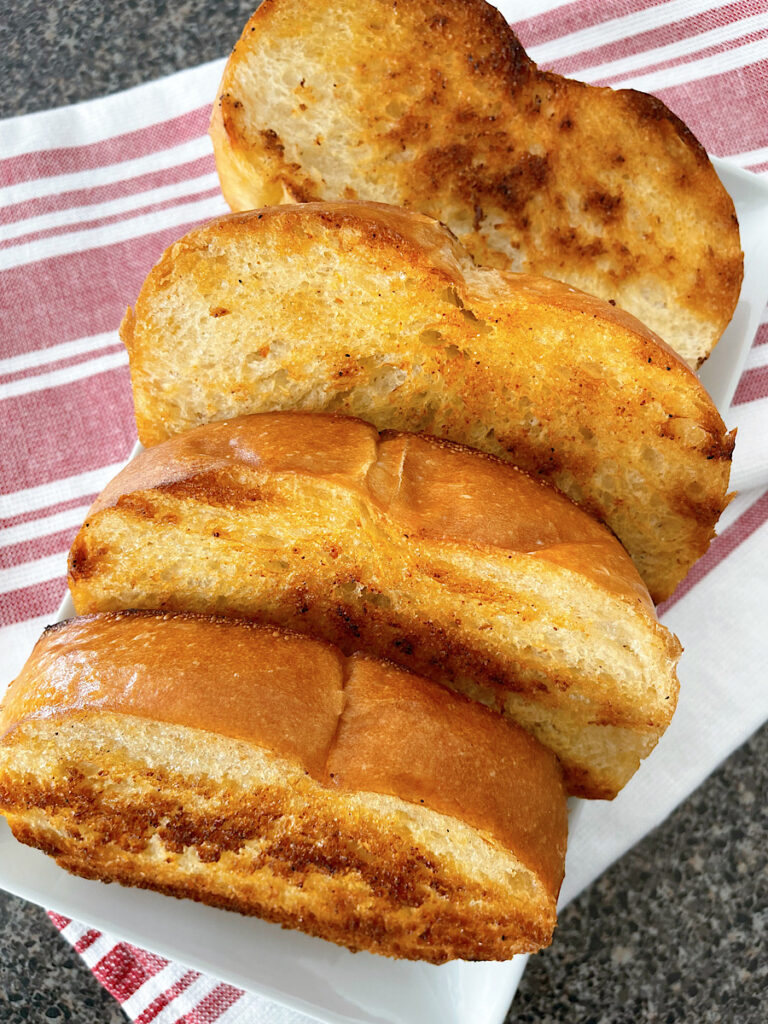 Final Thoughts
Making your own Raising Cane's bread at home is not only easy, but it also tastes just like the real thing from the popular fast-food restaurant!
With this copycat version of Raising Cane's bread recipe, you don't have to go out for a taste of Raising Cane's anymore – now you can enjoy it right in your own kitchen. Enjoy!
More Copycat Recipes
Pin for later: