Know the Best Days to Visit Disneyland in 2017 by looking at the colorful crowd calendars for the Disneyland Resort! Plan an awesome, crowd-free vacation!

This post may contain affiliate links. When you click on these links, I get a small percentage back that helps me run my blog at no cost to you! For more information see my disclosure policy.
I LOVE Disneyland but I HATE crowds. Unfortunately these two things kind of go hand in hand. Disneyland is a popular place for tourists and locals alike because hey, it is magical. Its no wonder that there are crowds there all year long. The good news for people like me who would rather walk across hot coals than be in a place with TONS of people is there are times throughout the year that are LESS busy! Below you will find a monty-by-month guide with the Best Days to Visit Disneyland in 2017. Going to Disneyland for the Holidays? Save up to $20 on Disneyland tickets until November 18th!
If you are going to take a trip to Disneyland in 2017, make sure it's a good one. Even if you decide to travel during a busy time, there are things you can do to avoid the largest crowds. Generally, if you go to one of the parks Tuesday, Wednesday or Thursday, you will be in good shape.

Each day on the calendar is rated by crowd level. A Green Mickey means there is not a big crowd. A Blue Mickey is okay and the crowd is manageable. An Orange Mickey means that yes, its crowded. A Red Mickey means that there will be TONS of people and long lines for rides.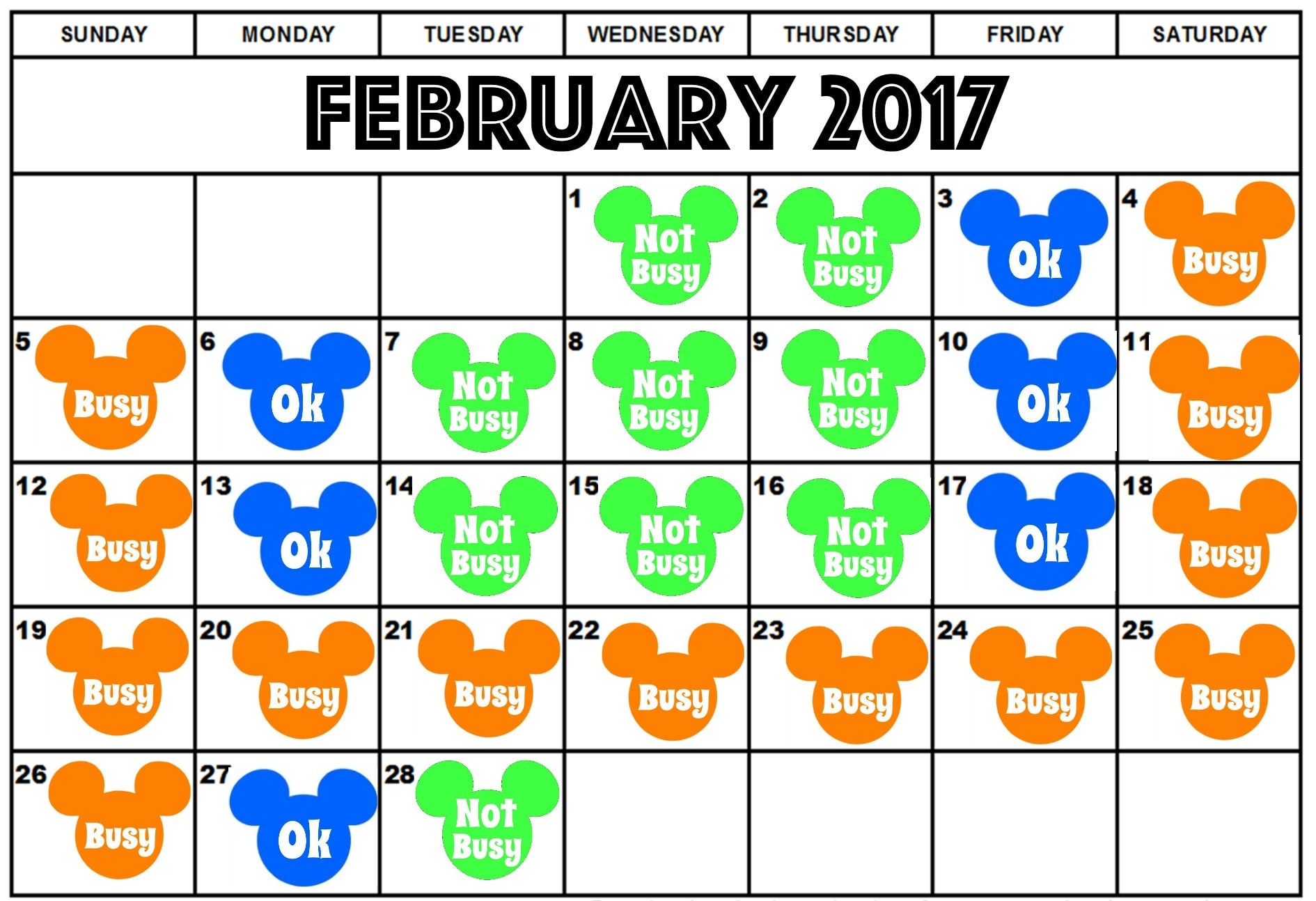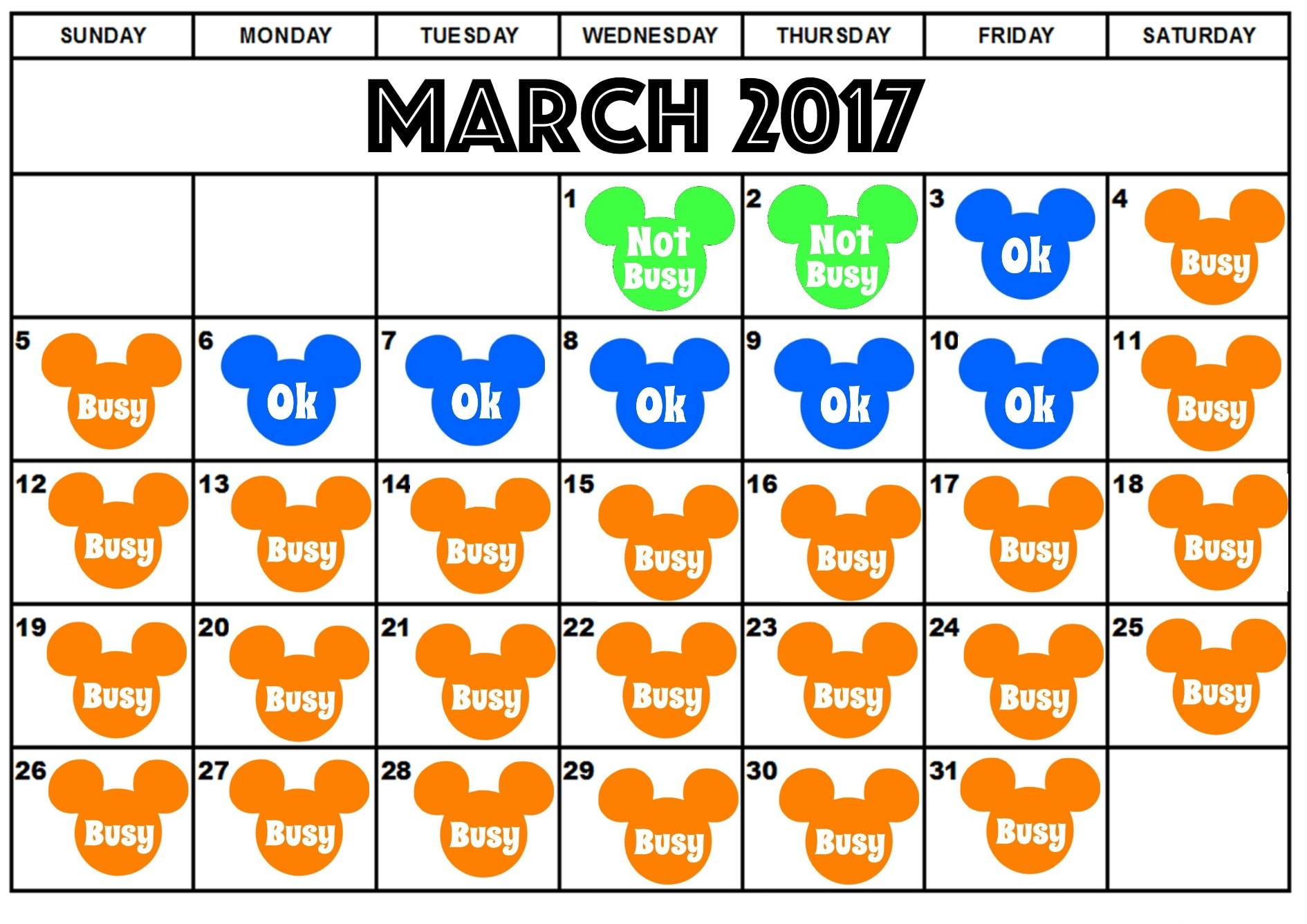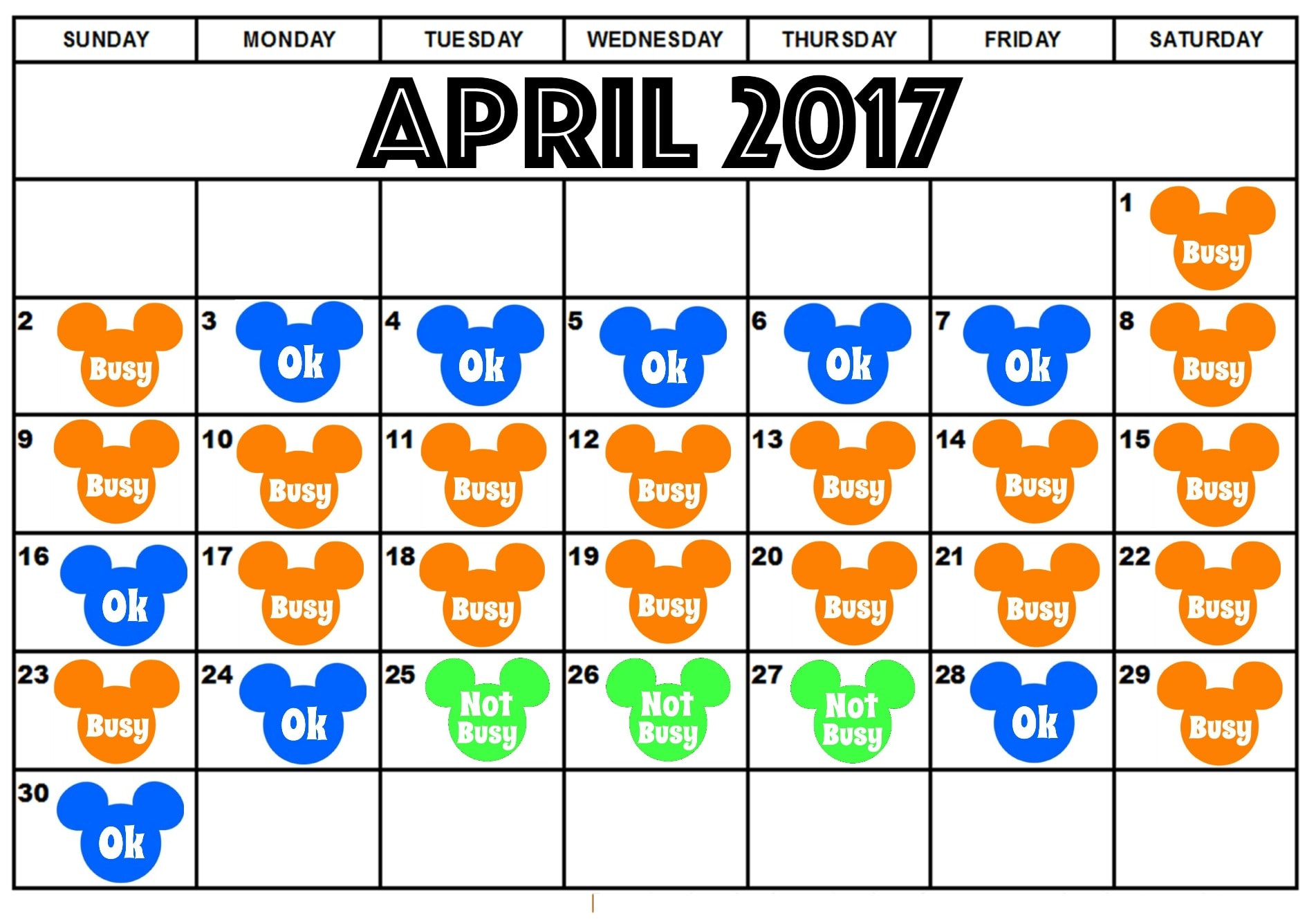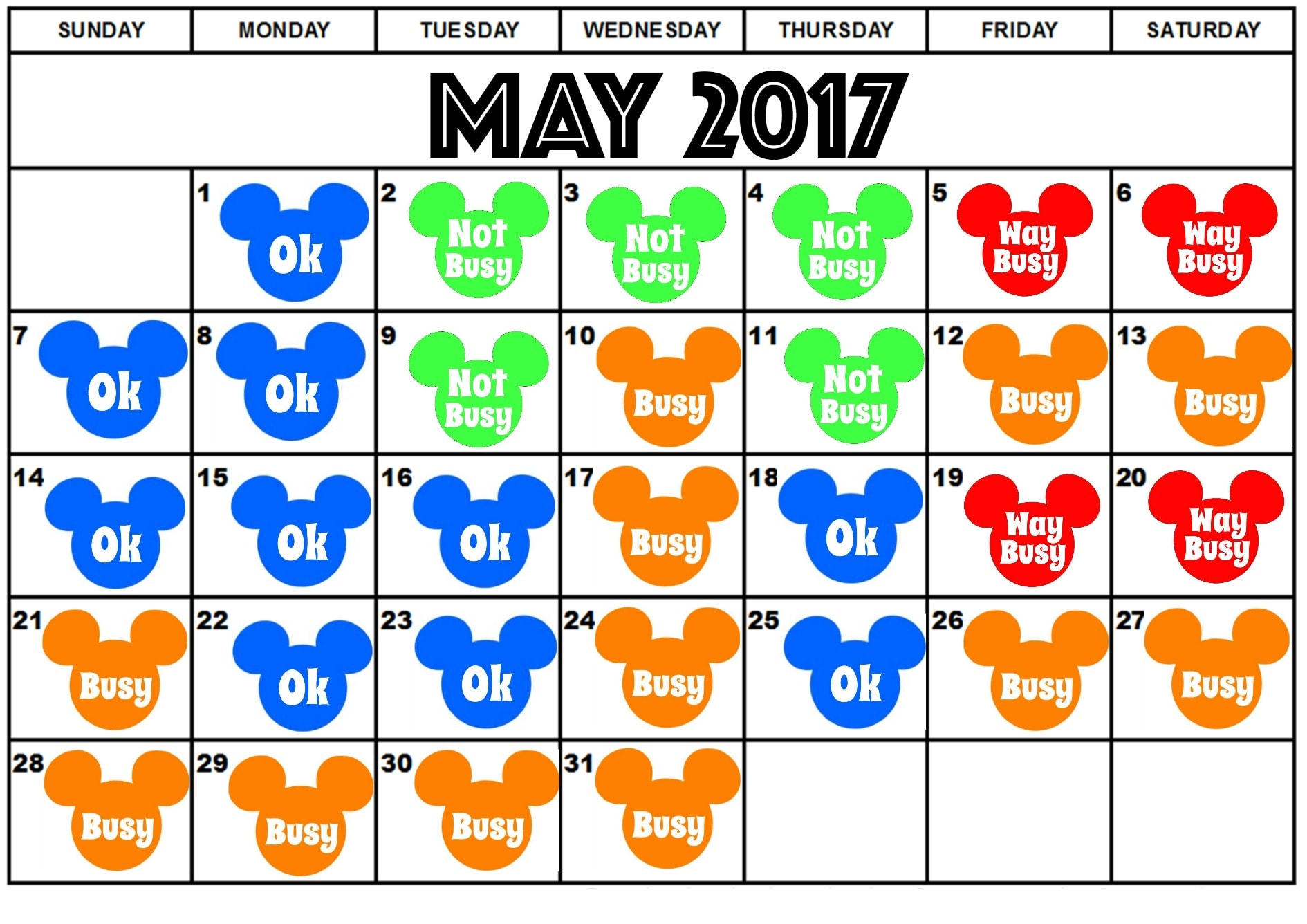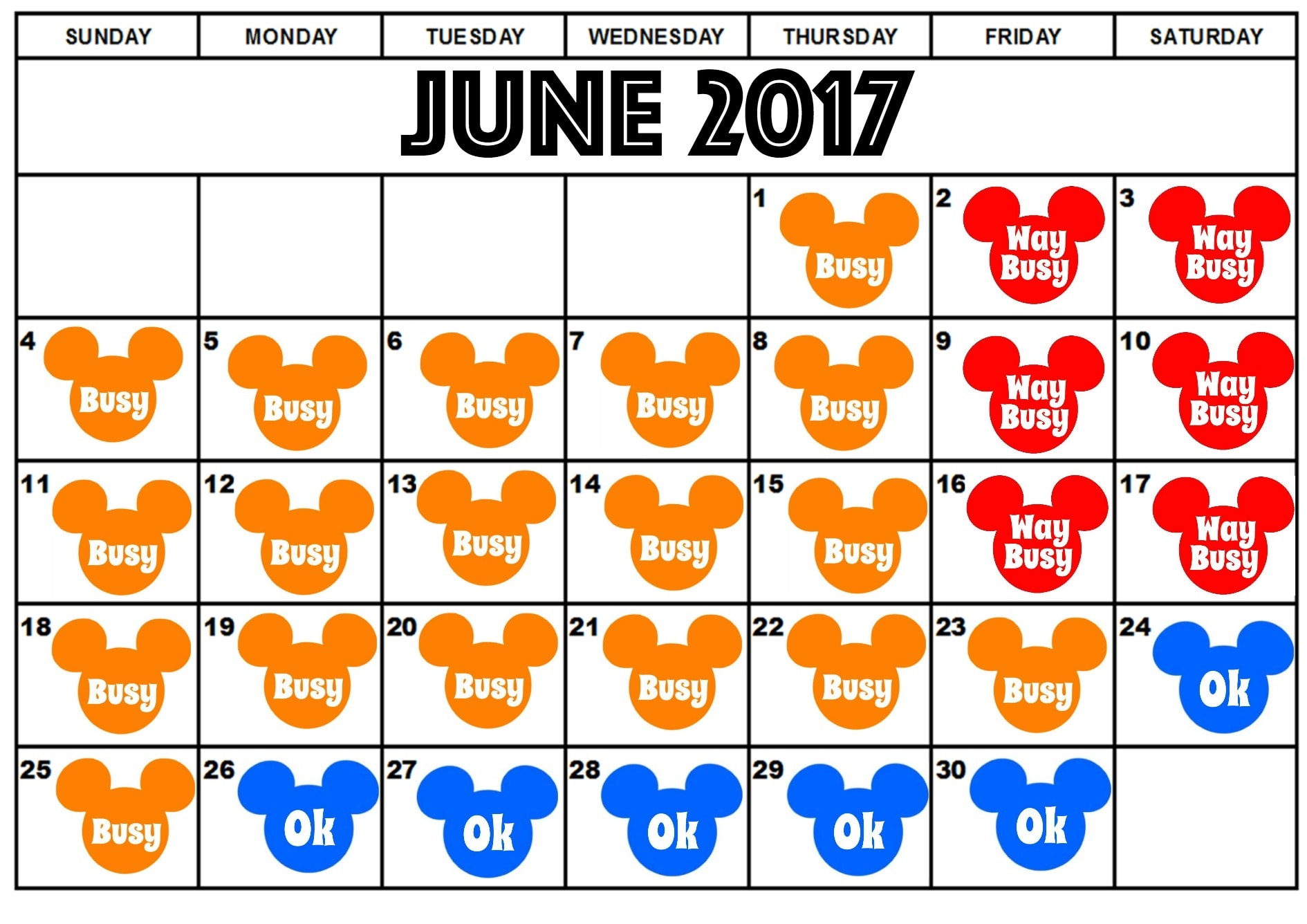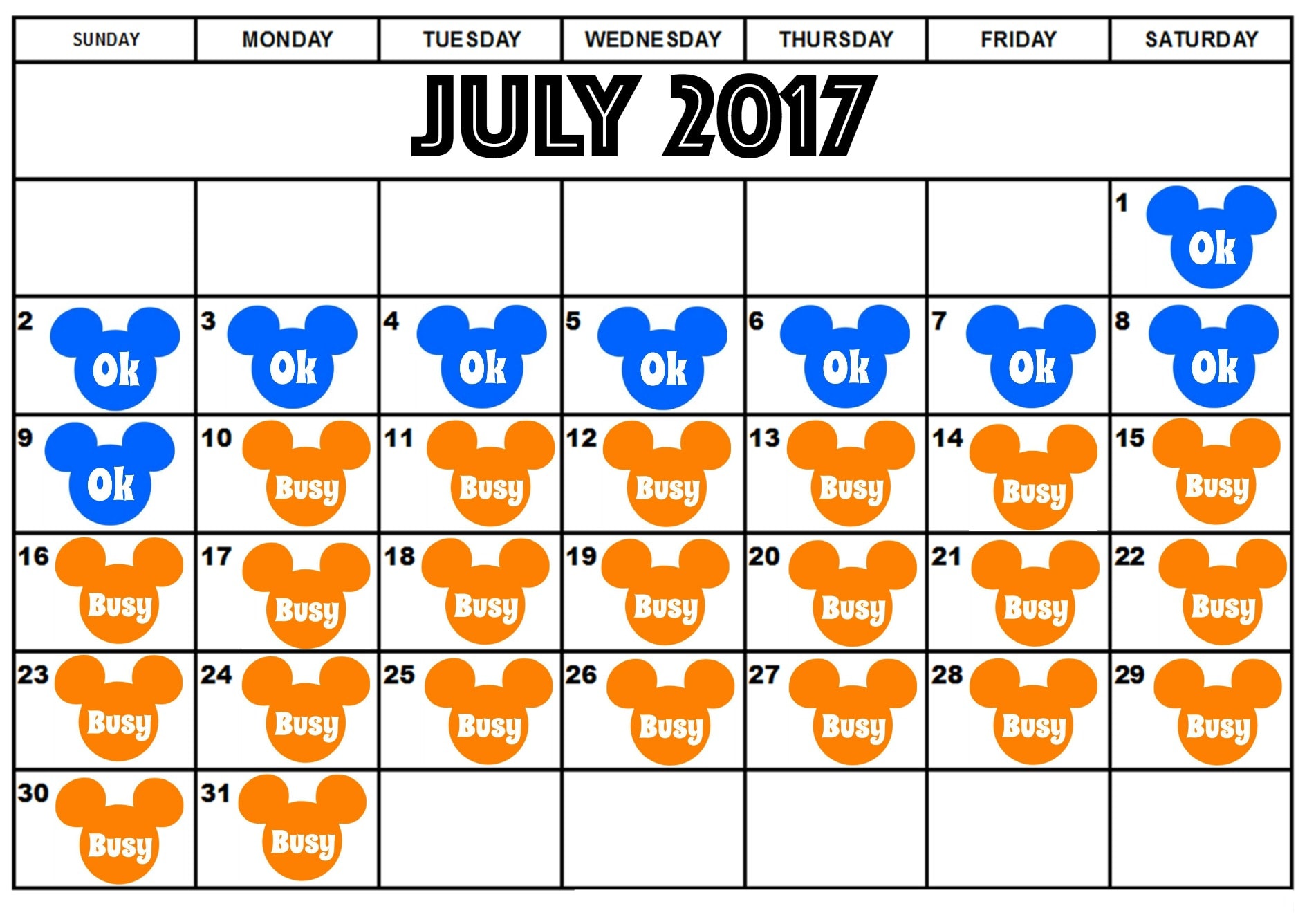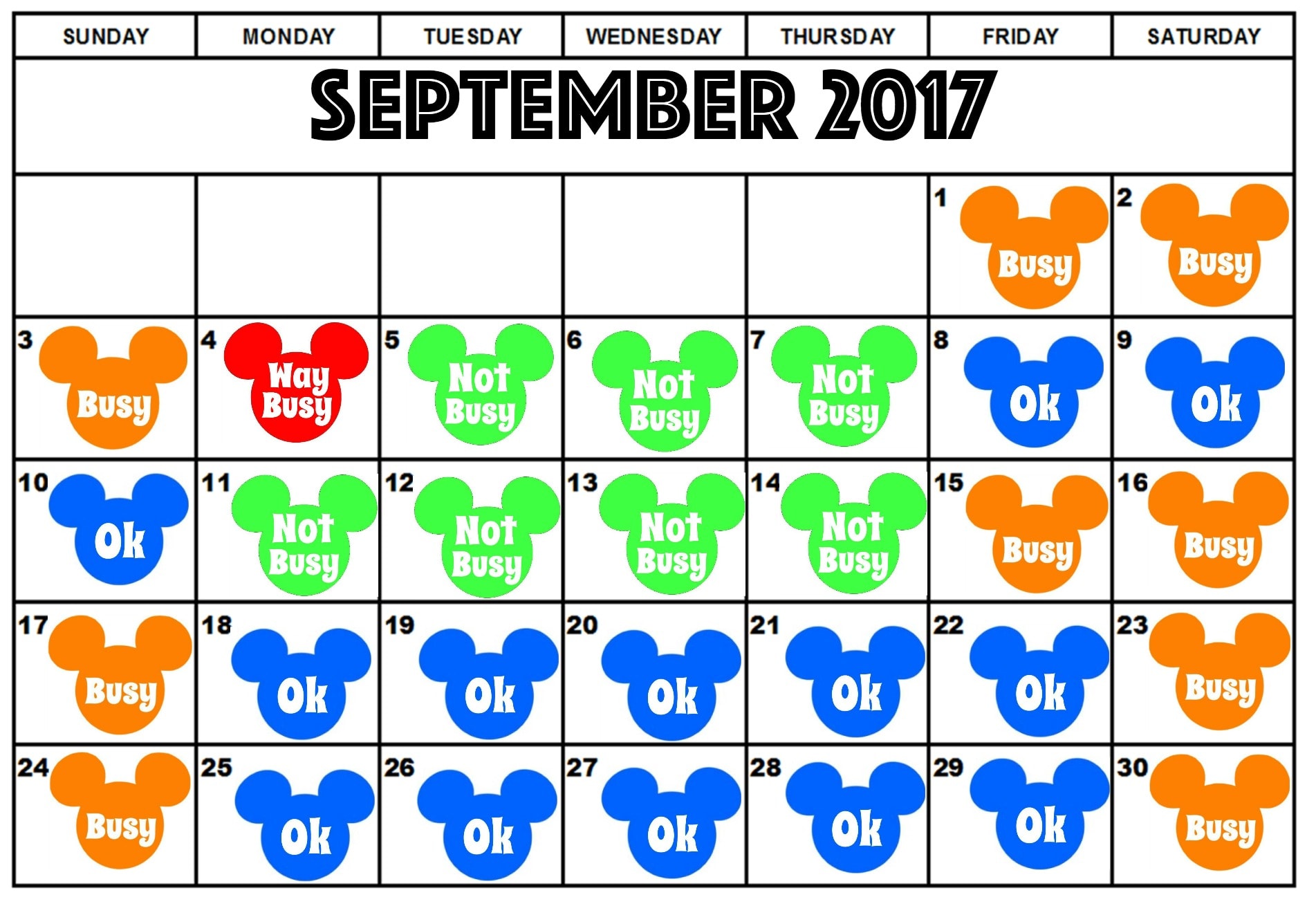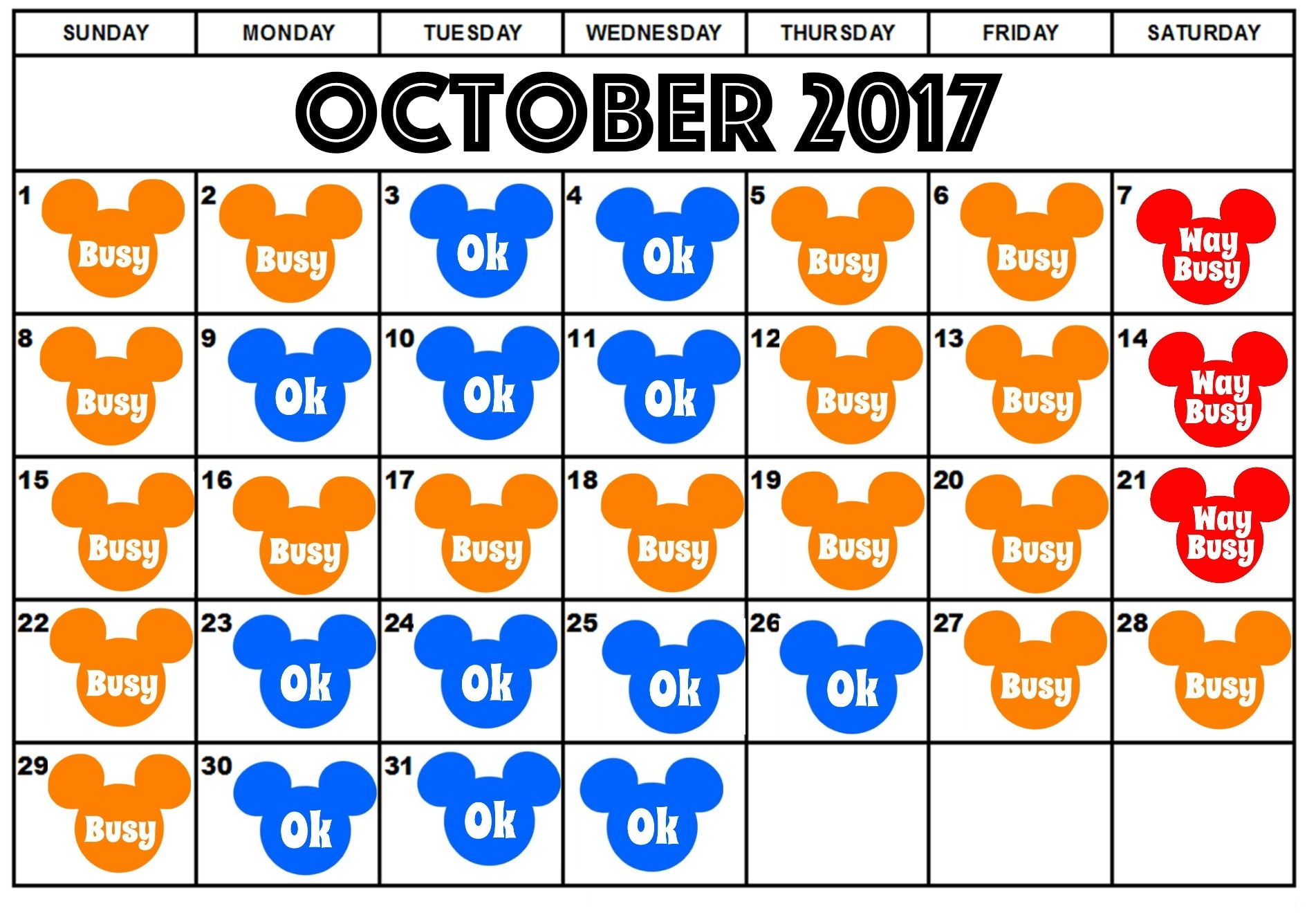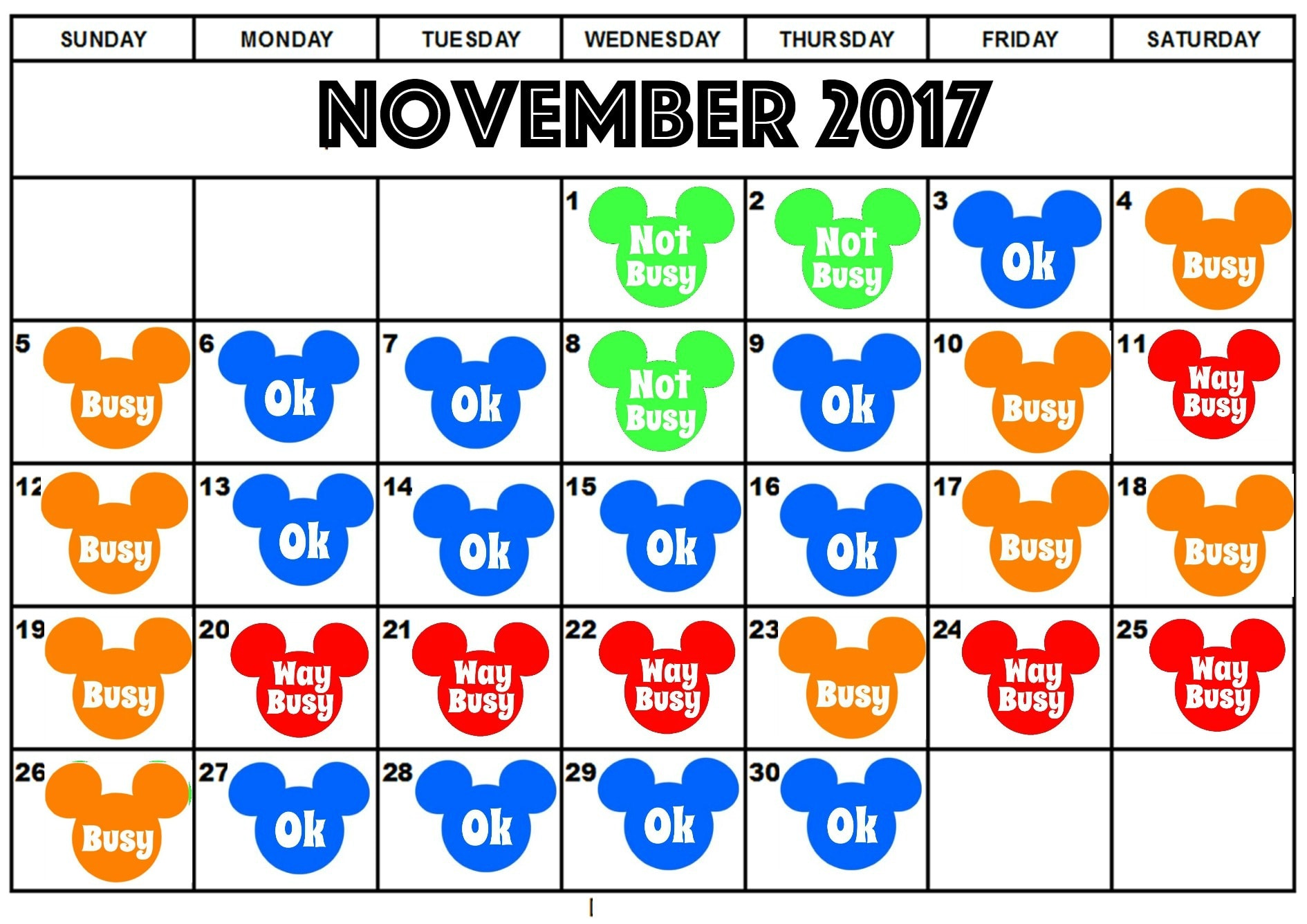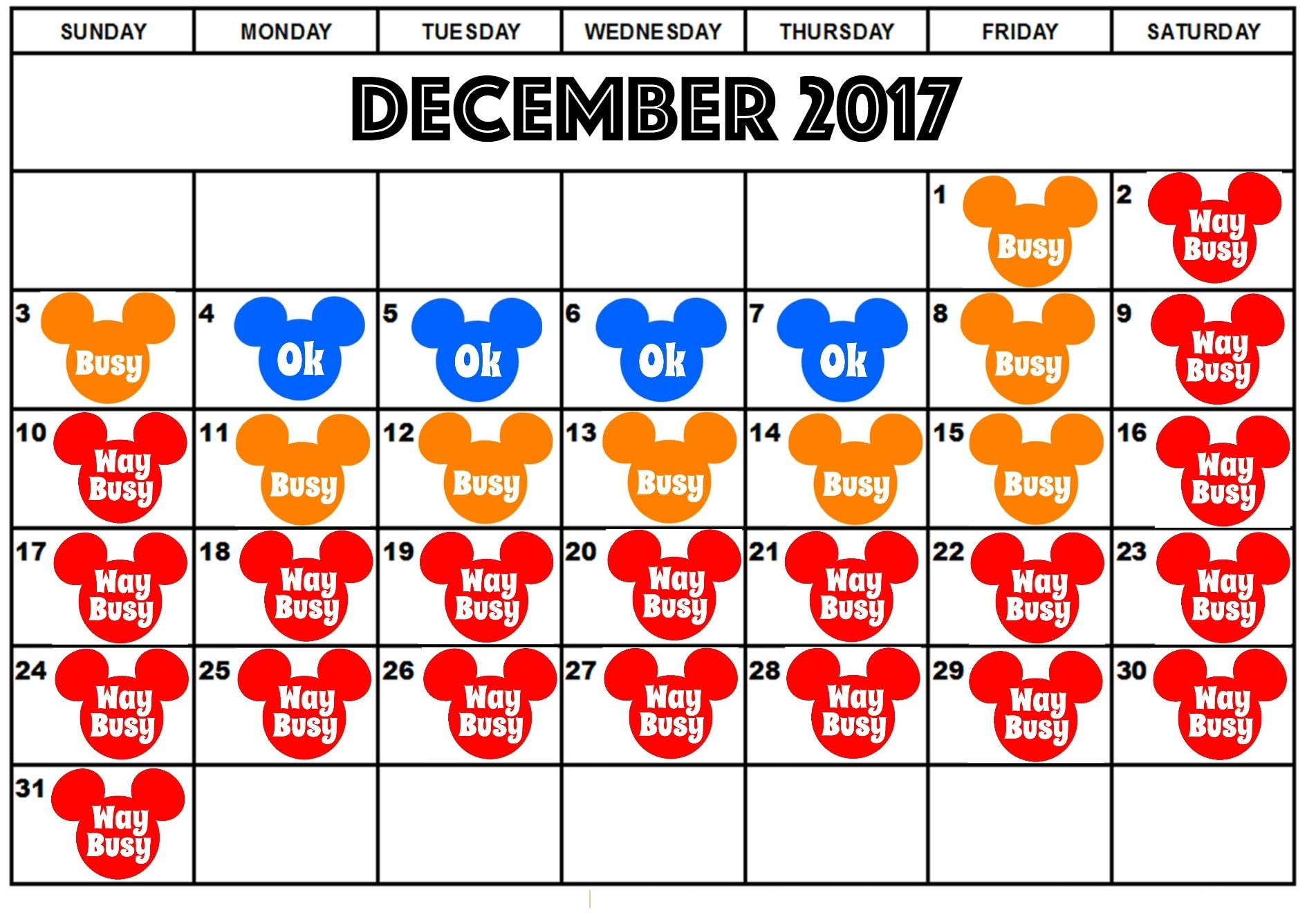 The Least Crowded Days Each Month of 2017
January: 10-12, 17-19, 23-26, 30-31
February: 1-2. 7-9. 14-16, 28
March: 2-3 Before Spring Break begins
April: 25-27 Right after Spring Break season
May: 2-4, 9-11 Avoid Grad Nights: May 5, 6, 10, 17, 19, 20, 24, 30, 31, June 2, 3, 6, 7, 9, 10, 14, 16, 17
June-August: no green days, but the beginning of July is ok.
September 5-7, 11-14
October: stick to weekdays
November: 1-2, 6-9
December: busy, but the first week is manageable
Disneyland Ticket Savings
When I go to Disneyland, I always book through Get Away Today! They always seem to have deals and specials going on that will help save on the price of tickets. Right now you can get a 5-Day Disneyland Resort Park Hopper Ticket for the price of a 4-Day ticket! That's a free day at Disneyland! As always, things can change so make sure you check Get Away Today's website for current deals. They are also a great source for saving money on the Disneyland Resort hotels as well as all of the Good Neighbor hotels in the area. You can use the promo code MommyMouse to save an extra $10 off any 2-night or longer Southern California package. (Hotel and 2 ticket minimum purchase to qualify for the discount)
Hopefully these calendars will help you choose The Best Times to Visit Disneyland in 2017 for your family. Have fun and avoid the crowds! Make sure you Pin The Best Days to Visit Disneyland in 2017 so you will have this guide handy when you need it!