If you're wondering about things to do in Southern California, read these tips and tricks for visiting Knott's Berry Farm with kids!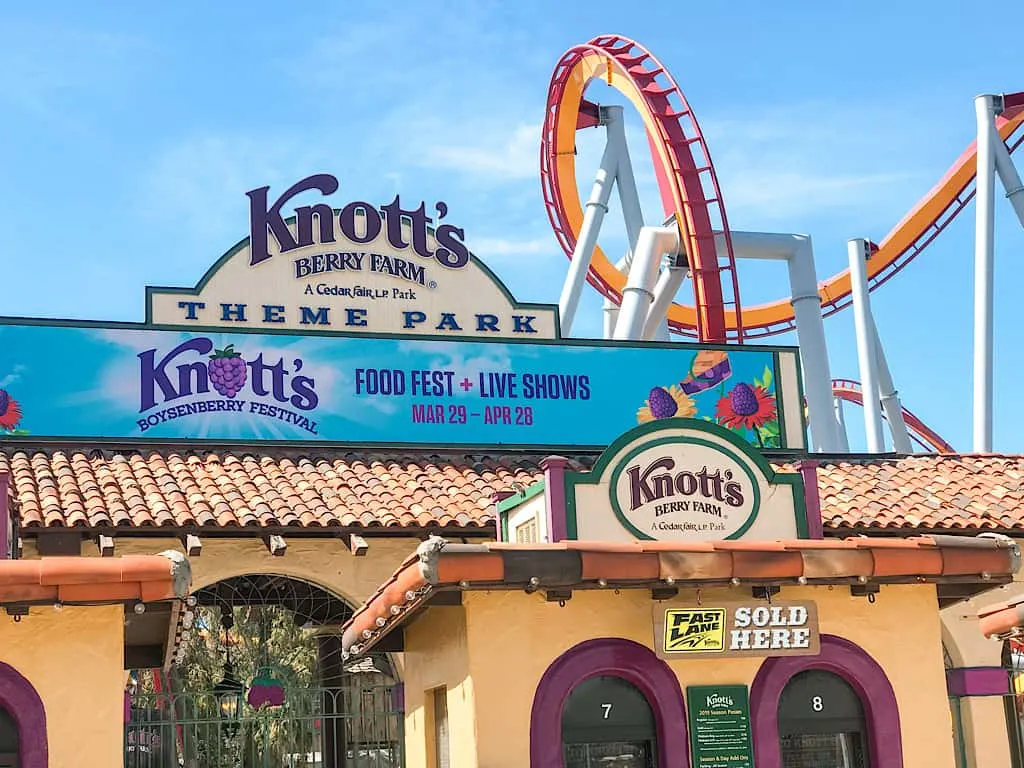 This post may contain affiliate links. When you click on these links, I get a small percentage back at no cost to you! For more information see my disclosure policy.
Park tickets and accommodations were provided complimentary to my family. All opinions are my own.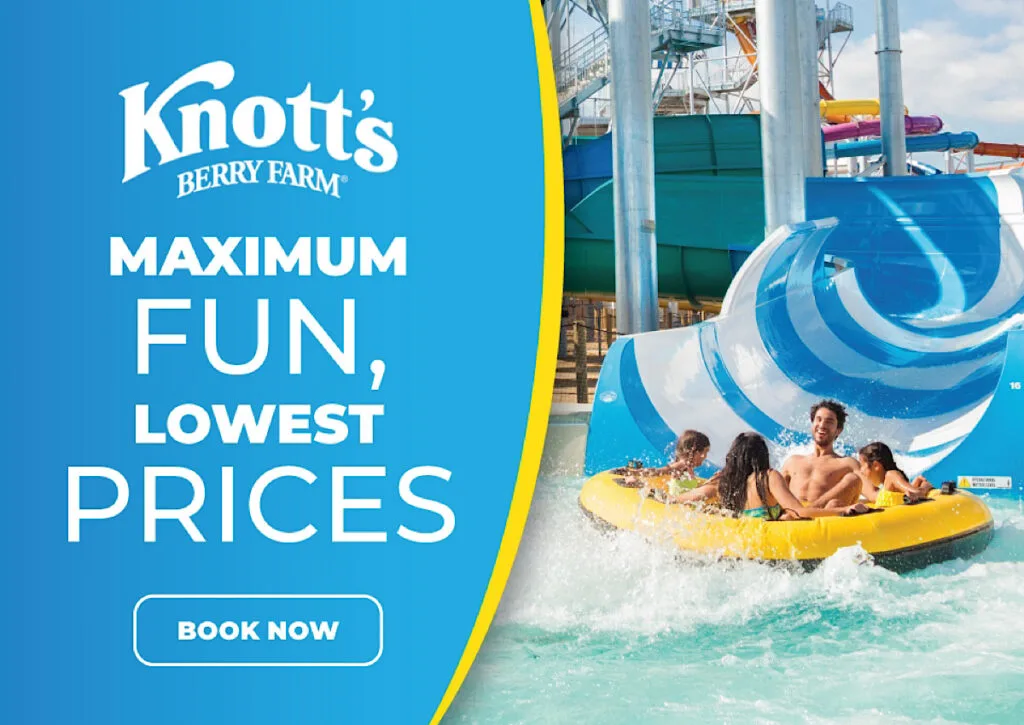 Get discount Knott's Berry Farm tickets when you purchase from Get Away Today. Combine this deal with a 2-night hotel stay and use code: Clubhouse10 to save even more!
If you haven't taken your kids to Knott's Berry Farm lately, what are you waiting for?
We spent the day there not too long ago and my boys LOVED every minute of it!
The great thing about this amusement park is that there really is something for everyone.
From the mind-blowing thrill rides, the fun-themed Camp Snoopy, to the delicious food you can try, I highly recommend making Knott's Berry Farm one of your family's destinations on your next Southern California adventure!
Make sure to watch our Knott's Berry Farm video here!
About Knott's Berry Farm
Knott's Berry Farm began as a roadside berry stand and Chicken Dinner Restaurant in the 1920s.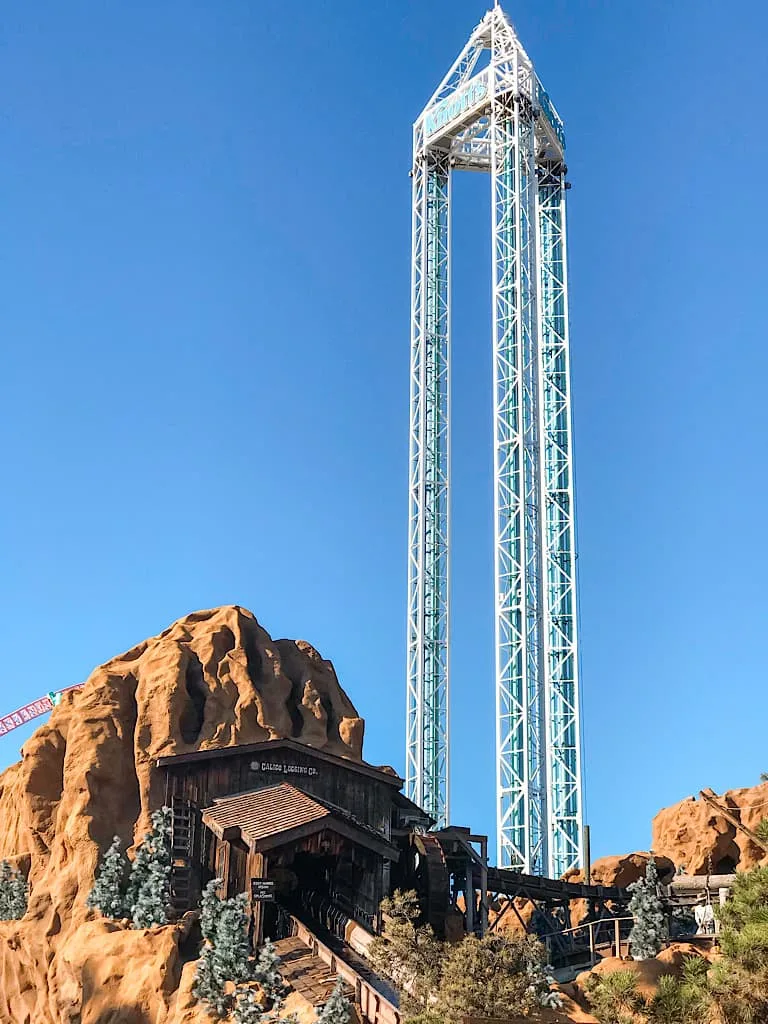 Over the years, it has become a 160-acre theme park with breath-taking roller coasters and fun rides for kids, although you can still enjoy a delicious chicken dinner at Mrs. Knott's Chicken Dinner Restaurant.
Read my review of Knott's Berry Farm Hotel HERE
Knott's Berry Farm with Kids
After visiting Knott's Berry Farm with kids, we have come up with a bucket list of things that kids must do.
Camp Snoopy
Our first stop was Camp Snoopy. We actually ended up spending the majority of they day here. Some of our favorites were: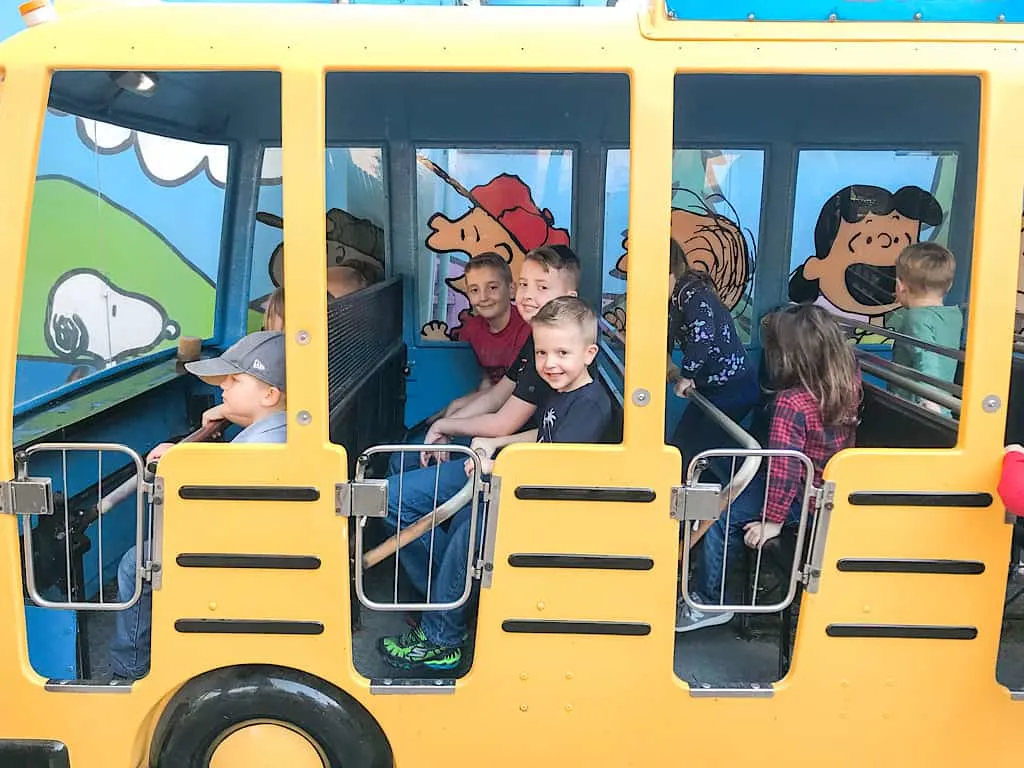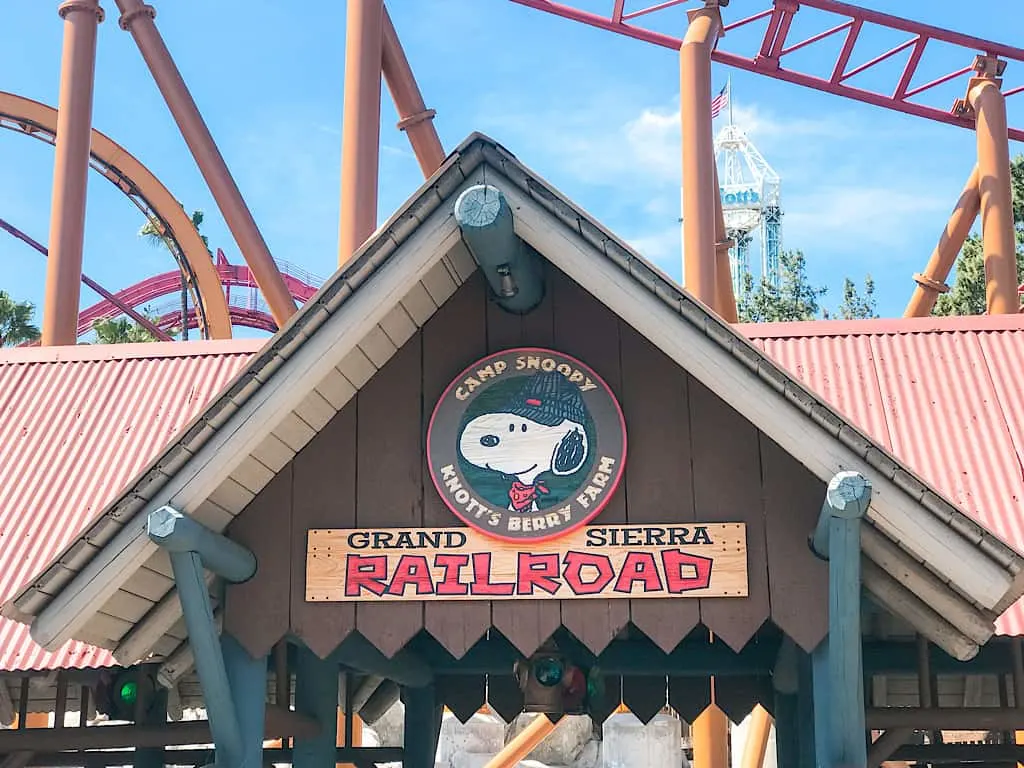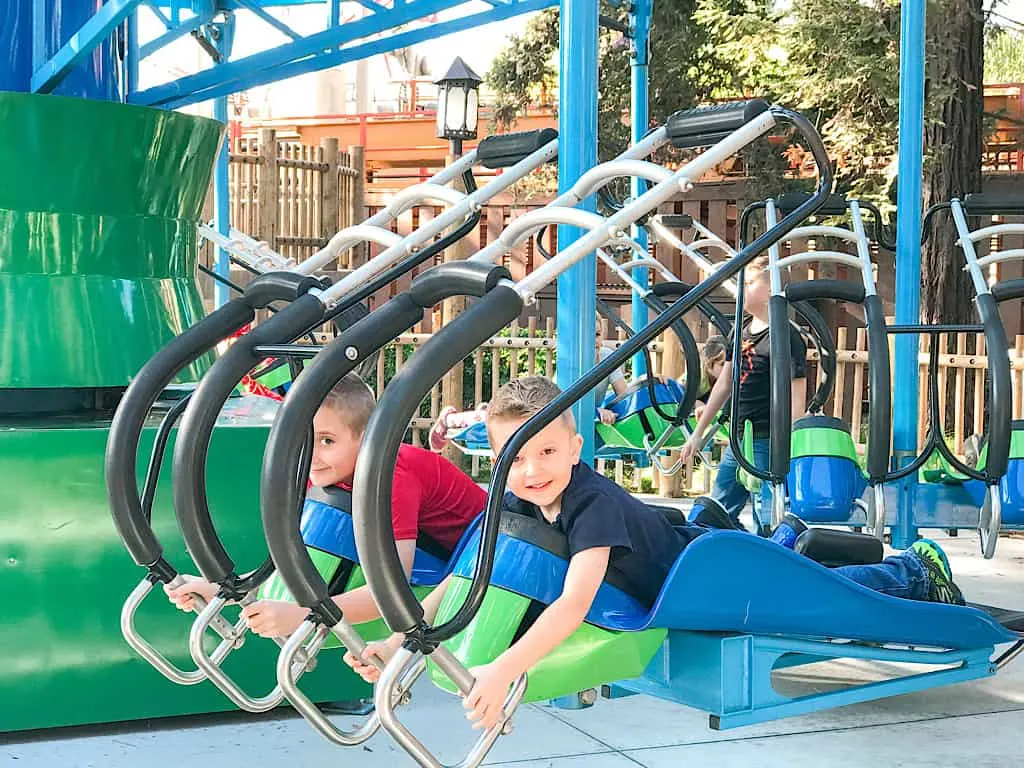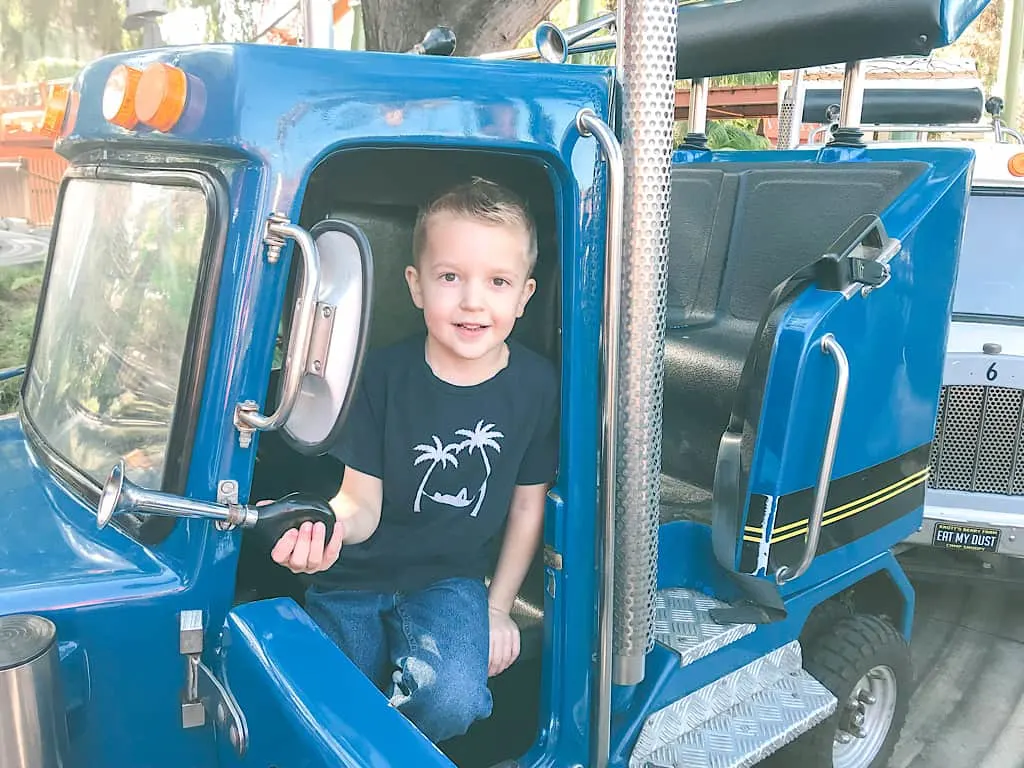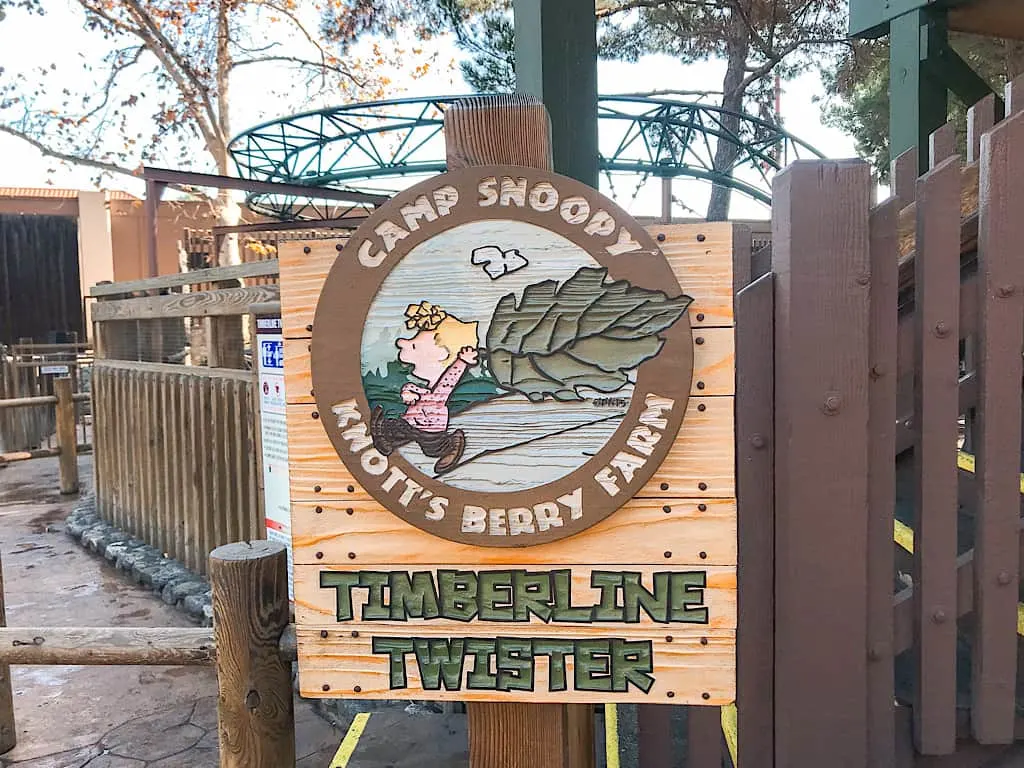 There are many more rides for kids in Camp Snoopy that you can check out here.
Old West Ghost Town
Another fun spot for kids at Knott's Berry Farm is Old West Ghost Town.
This area of the park transports guests back in time to an 1880s boom town complete with cowboys & can-can dancers!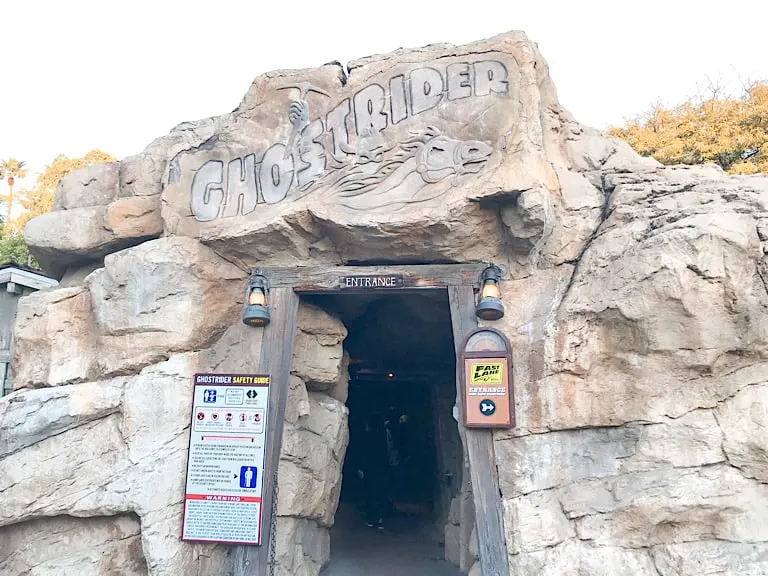 Here are some fun things for kids in Old West Ghost Town: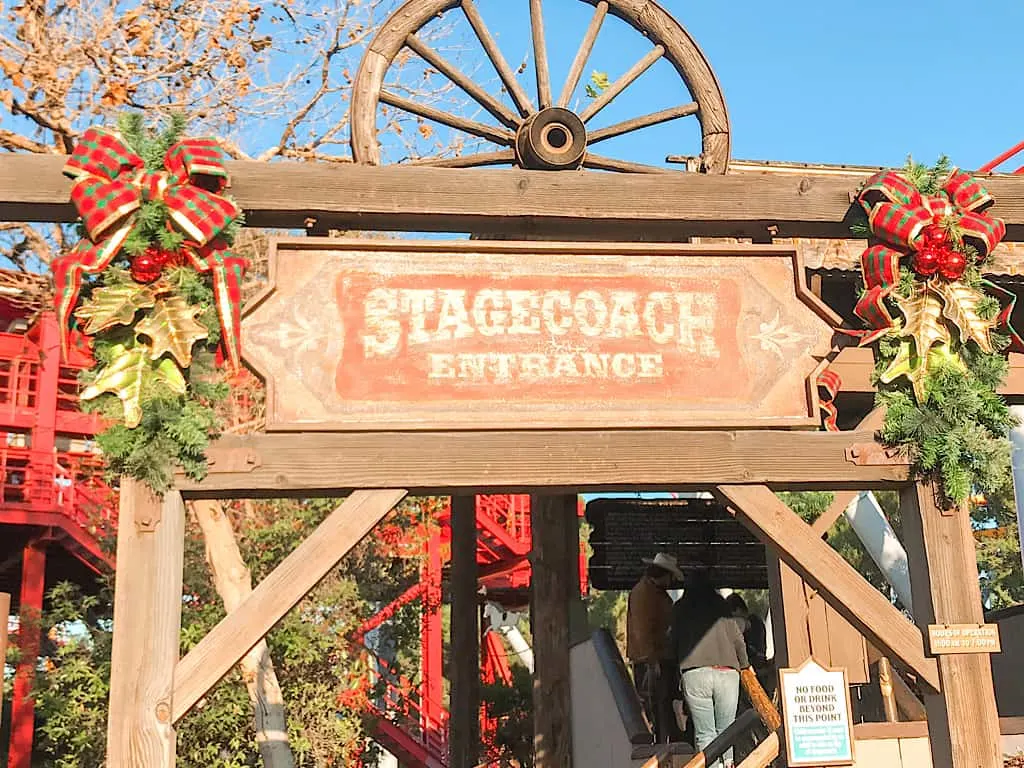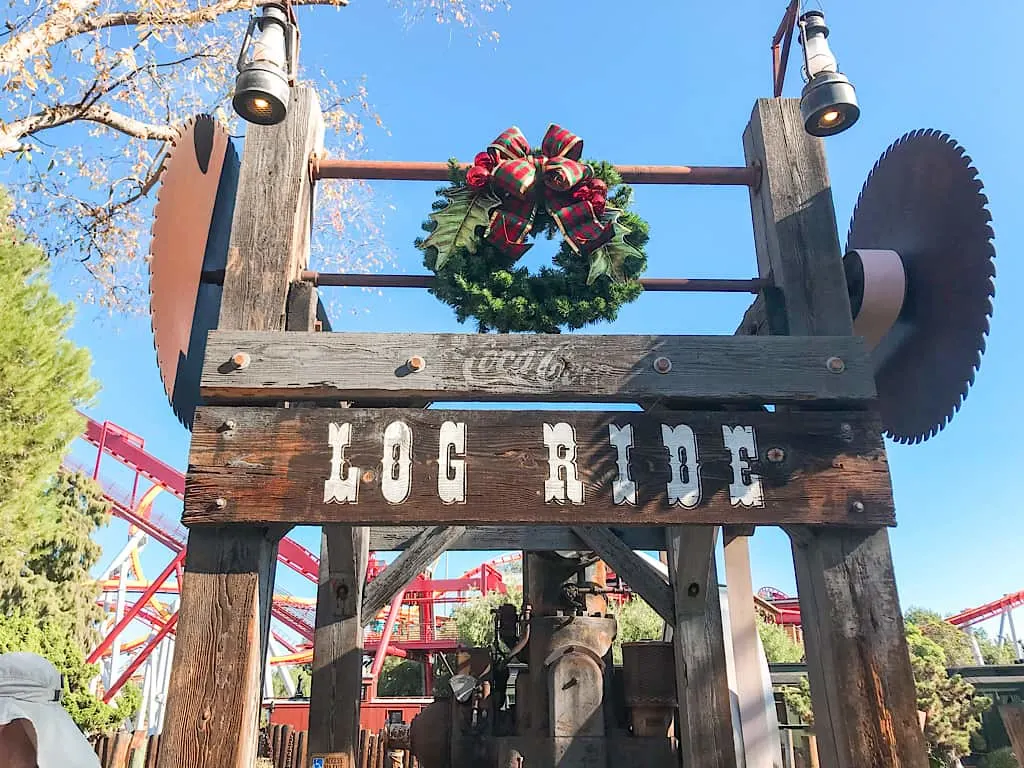 Fiesta Village
Fiesta Village is located right next to Camp Snoopy and pays tribute to California's Hispanic roots. Here are some of the fun things for kids to do in Fiesta Village: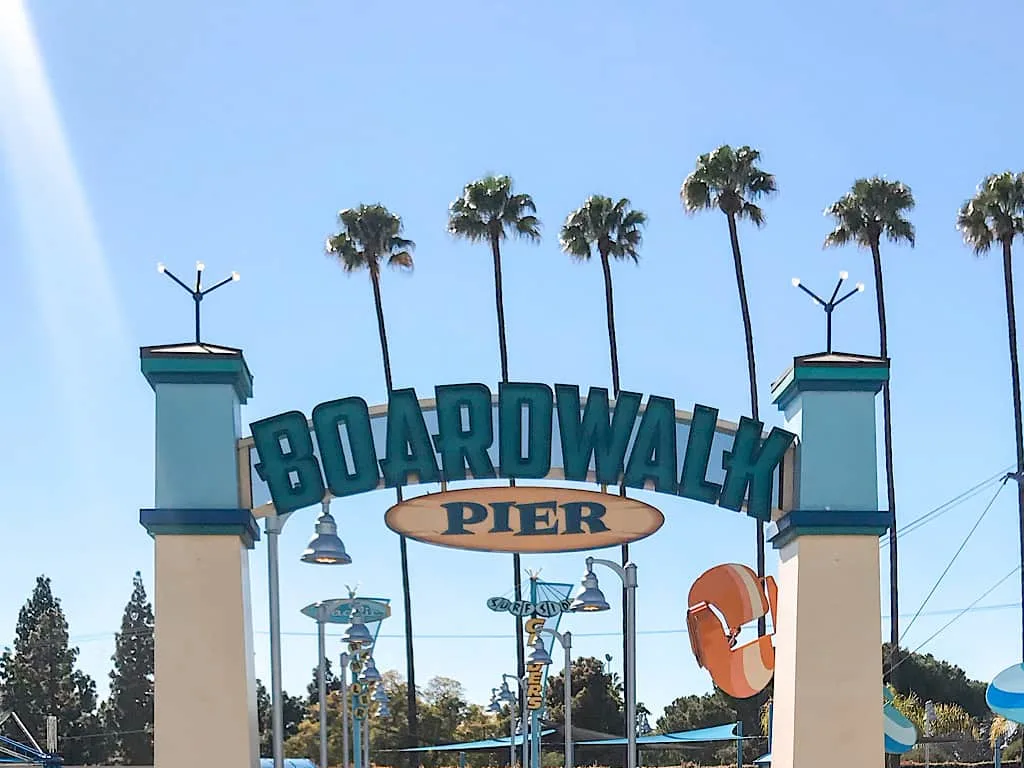 The Boardwalk
The Boardwalk is a really fun place at Knott's Berry Farm for kids! There are tons of roller coasters for older kids and fun things for little ones as well.
Get Discount Knott's Berry Farm Tickets HERE
Where to Eat at Knott's Berry Farm with Kids
My boys are pretty picky eaters an know what they like and what they don't.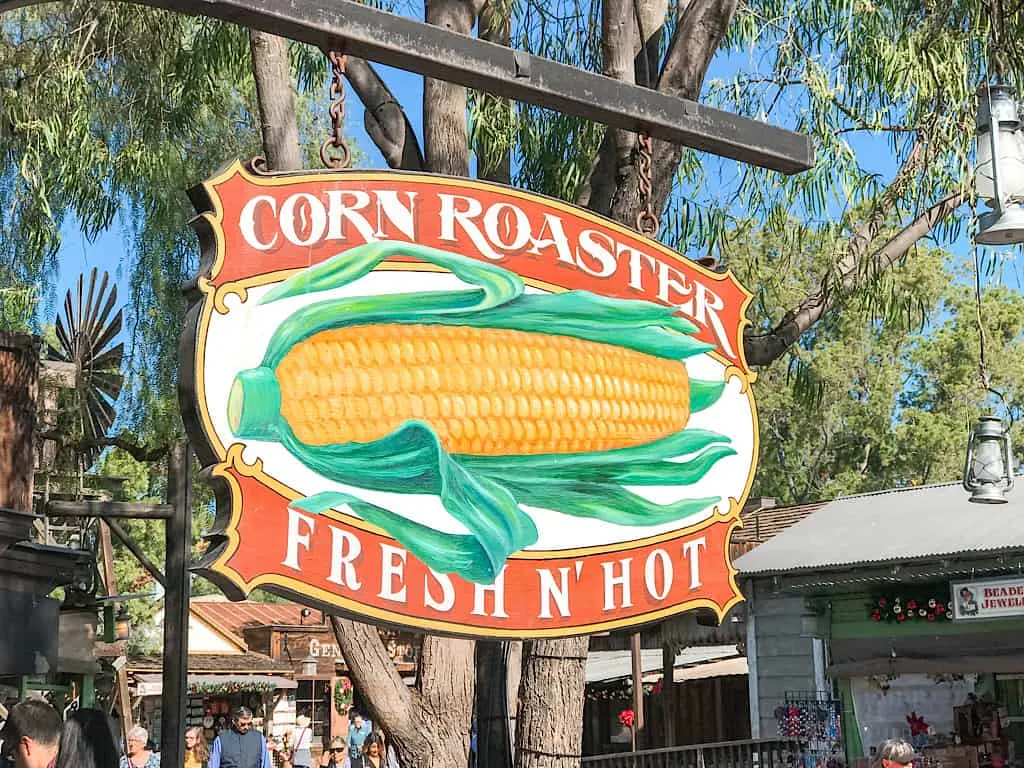 Luckily, Knott's Berry Farm has a lot of choices for families. Here are some things I recommend: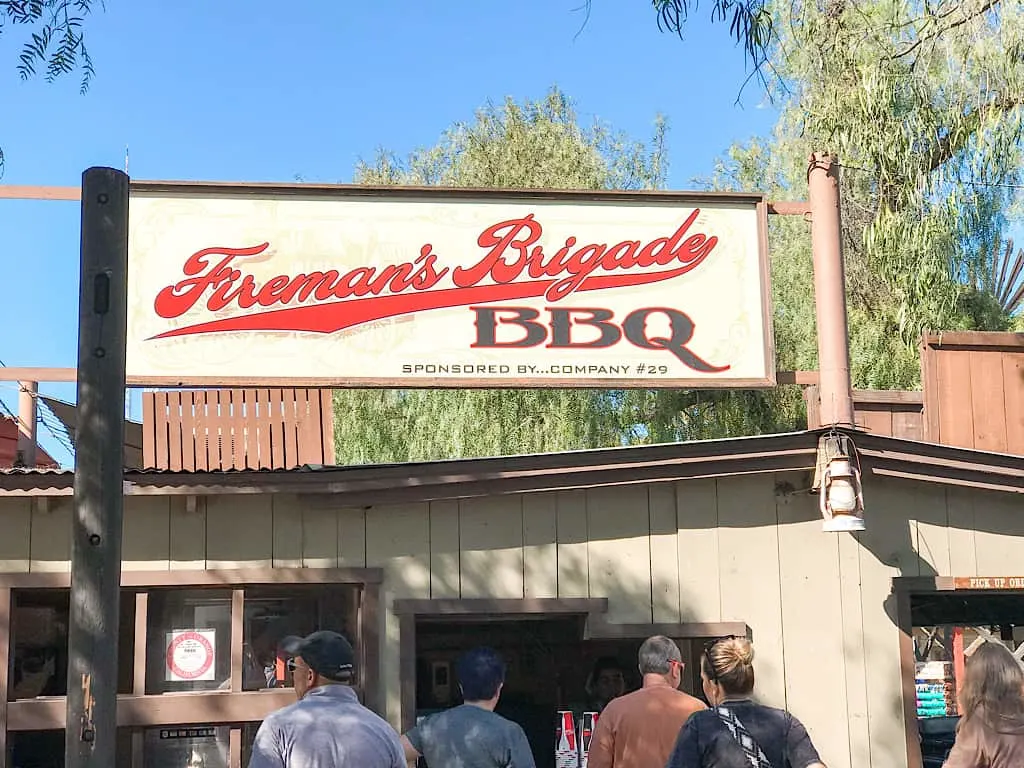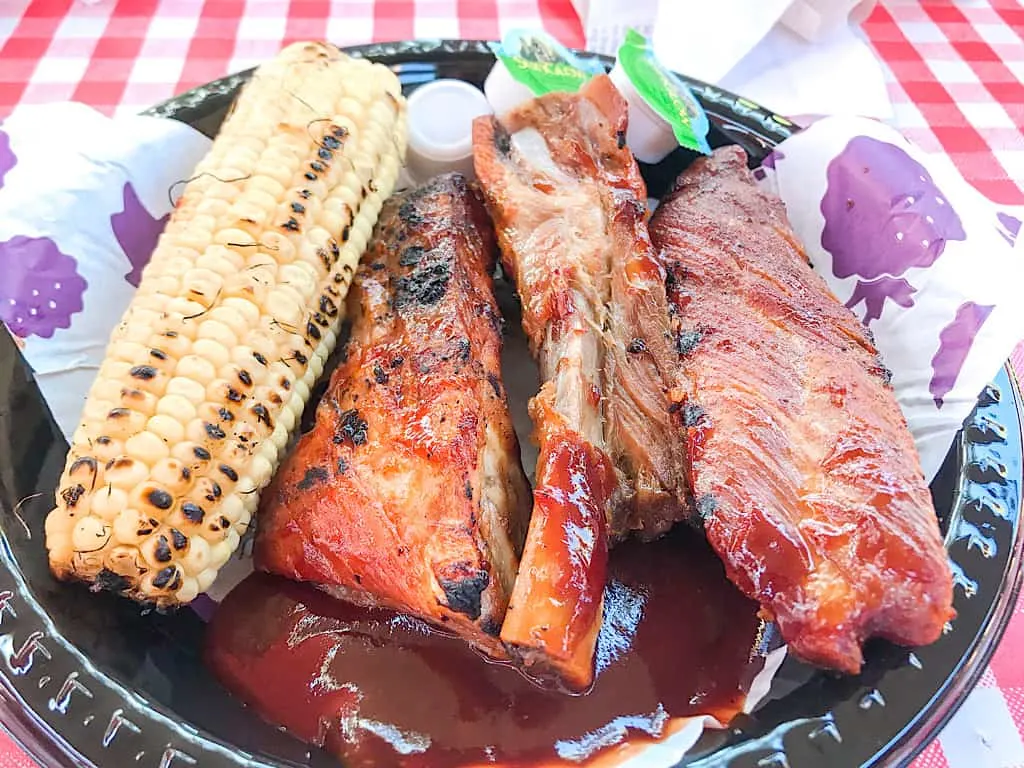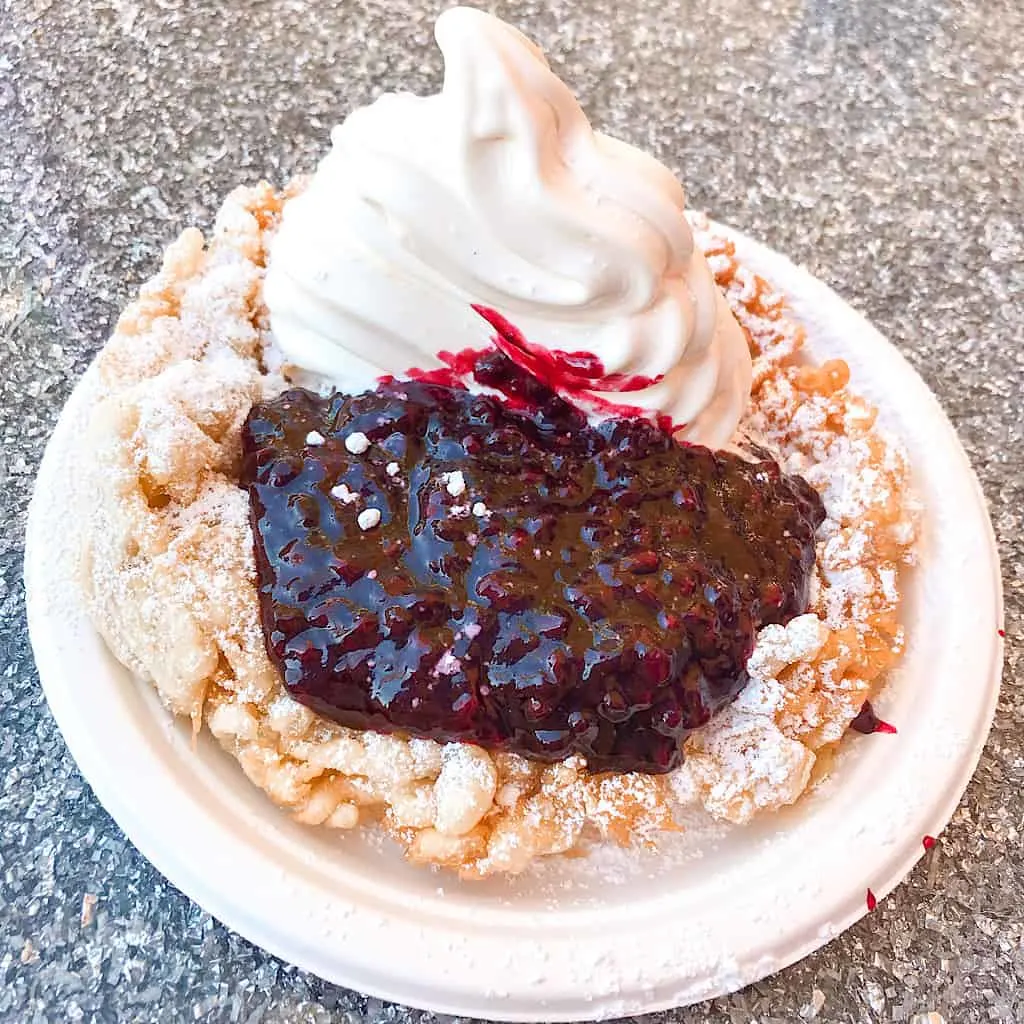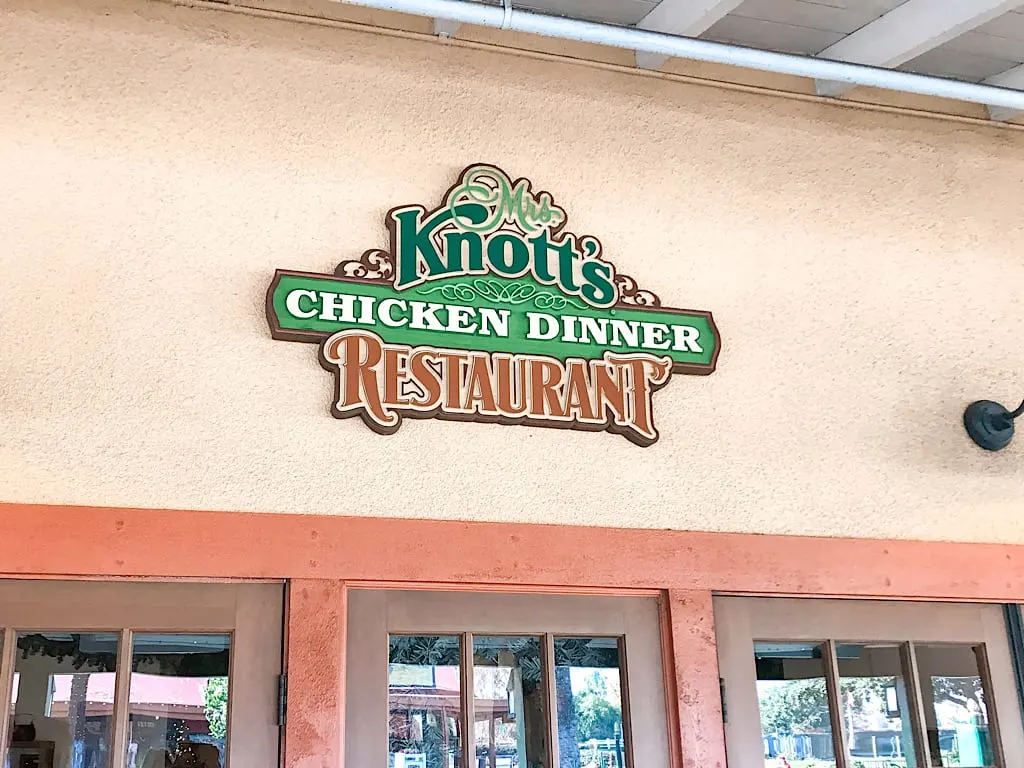 Should Kids Go To Knott's Berry Farm?
Yes! You should definitely bring your kids to Knott's Berry Farm! My boys absolutely loved every minute we were there and are already asking me if we can get annual passes.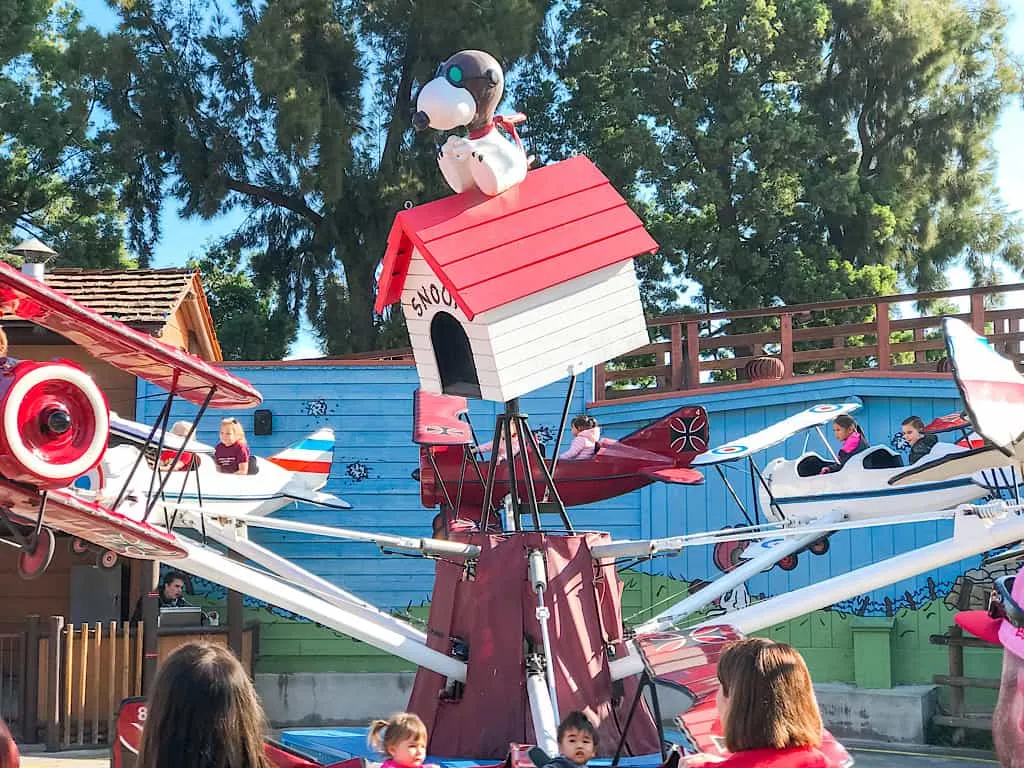 I would say that day was a success. Have you taken your kids to Knott's Berry Farm? What did they like? Tell me in the comments below and let me know if you have any questions!
How to Get Discount Tickets to Knott's Berry Farm
If you are planning to visit southern California, I highly suggest checking into vacation packages offered through my travel partner, Get Away Today.

They have the best customer service and offer discounts on tickets to Knott's Berry Farm and other area attractions, like Disneyland.
You can save even more by bundling tickets and hotel rooms together. Many hotels offer free nights through Get Away Today so check them out here and use the code: Clubhouse10!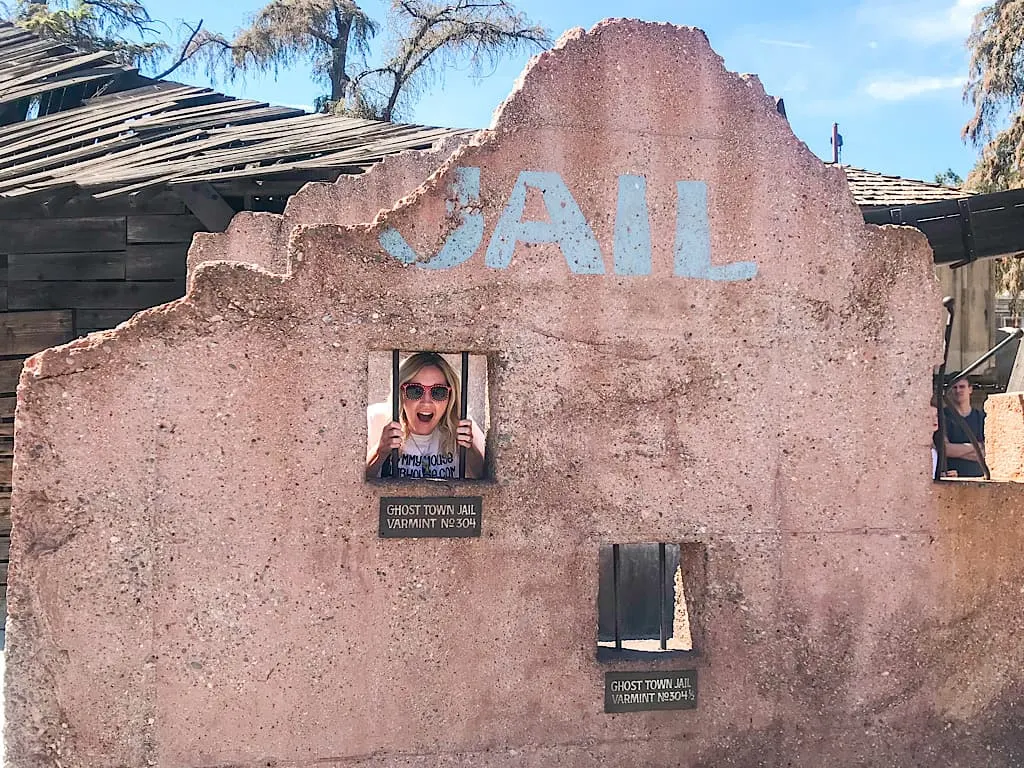 More Southern California Tips: