Disneyland's version of "The Grey Stuff' in cupcake form! A sugar cookie base, red velvet cake, filled with raspberry preserves, topped with white chocolate OREO mousse, grey and white sprinkles, and cake crumbs.
Beauty and the Beast has always been one of my favorite movies since I was a little girl. I was kind of obsessed with the music and was determined to learn the famous songs on the piano.
I purchased the book and practiced and practiced until I had it!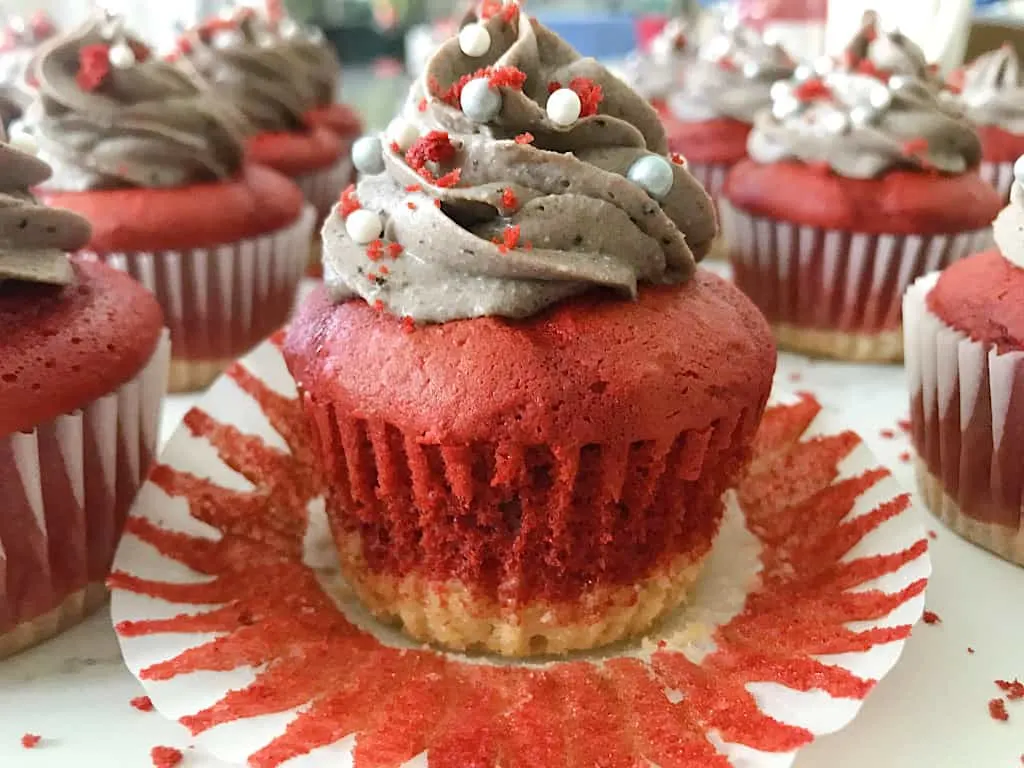 This post may contain affiliate links. When you click on these links, I get a small percentage back at no cost to you! For more information see my disclosure policy.
There is a line in the song Be Our Guest where Lumiere, the talking candlestick, sings to Belle,
Try the Grey Stuff it's delicious! Don't believe me? Ask the Dishes!
If you have the chance to visit Disney World or Disneyland, you can try "The Grey Stuff" for yourself or you can make these yummy cupcakes right in your own kitchen!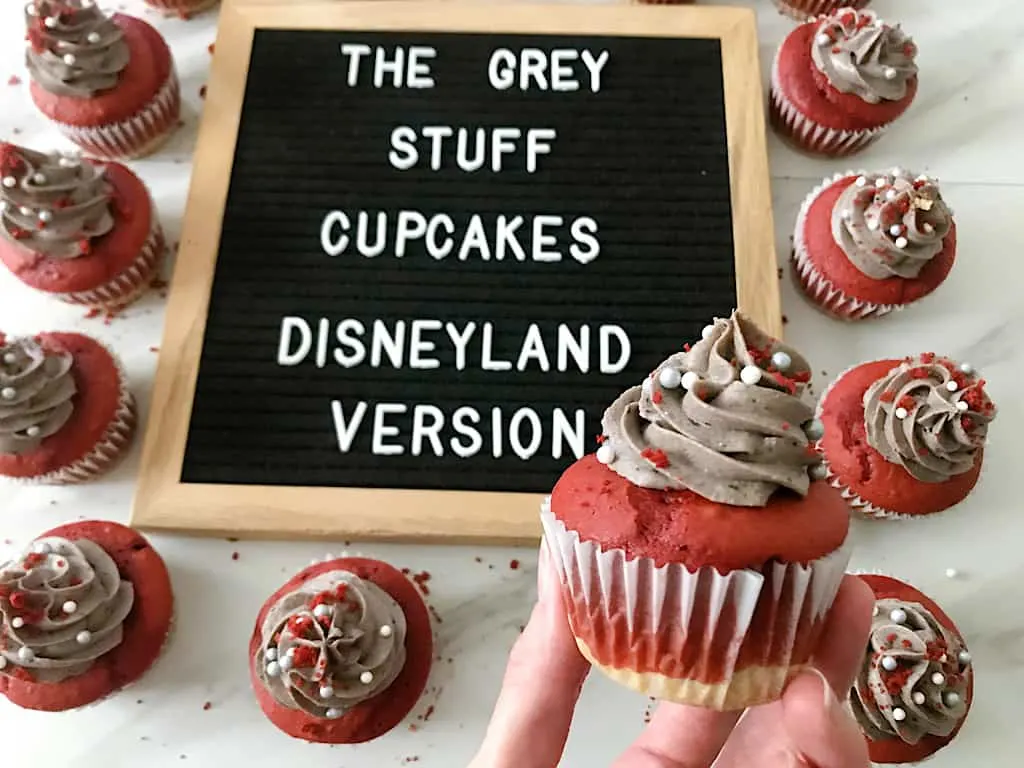 Where Can You Get "The Grey Stuff"
I have had this yummy Beauty and the Beast inspired dessert at both Disneyland and Disney World. They are actually two different versions. Both delicious.
Walt Disney World
At Walt Disney World, you can enjoy two different versions at Be Our Guest Restaurant, depending on if you visit for lunch or dinner.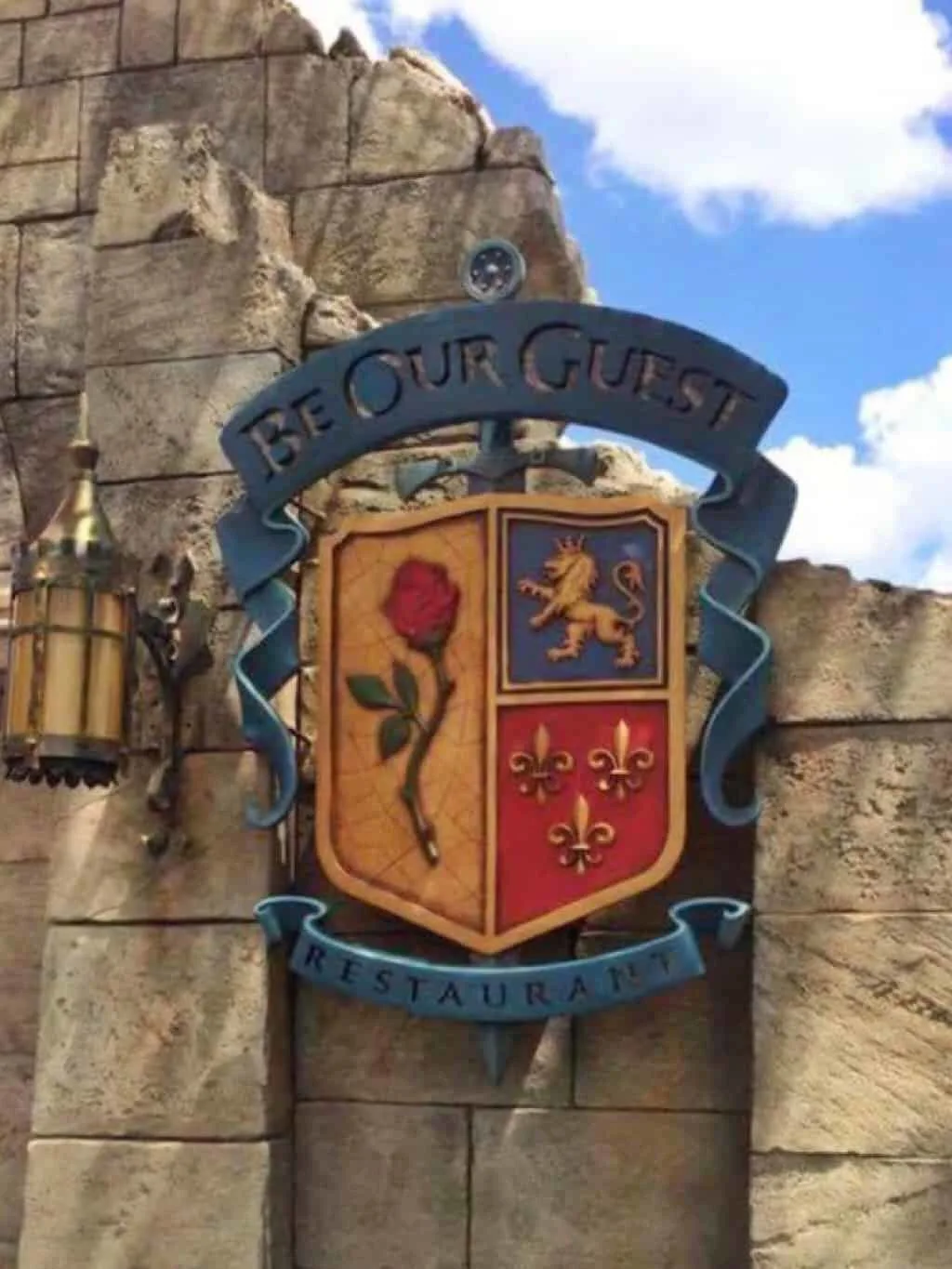 For lunch, you can order The Master's Cupcake, which is chocolate sponge cake topped with The Grey Stuff.
At dinner time, The Grey Stuff is served in a white chocolate "Chip" cup and is absolutely adorable!
Tips & Tricks for Getting Be Our Guest Reservations
Disneyland
My favorite version of The Grey Stuff is the Grey Stuff Gâteau available at Disneyland. In Fantasyland, you can get this treat at Red Rose Tavern for breakfast, lunch, or dinner.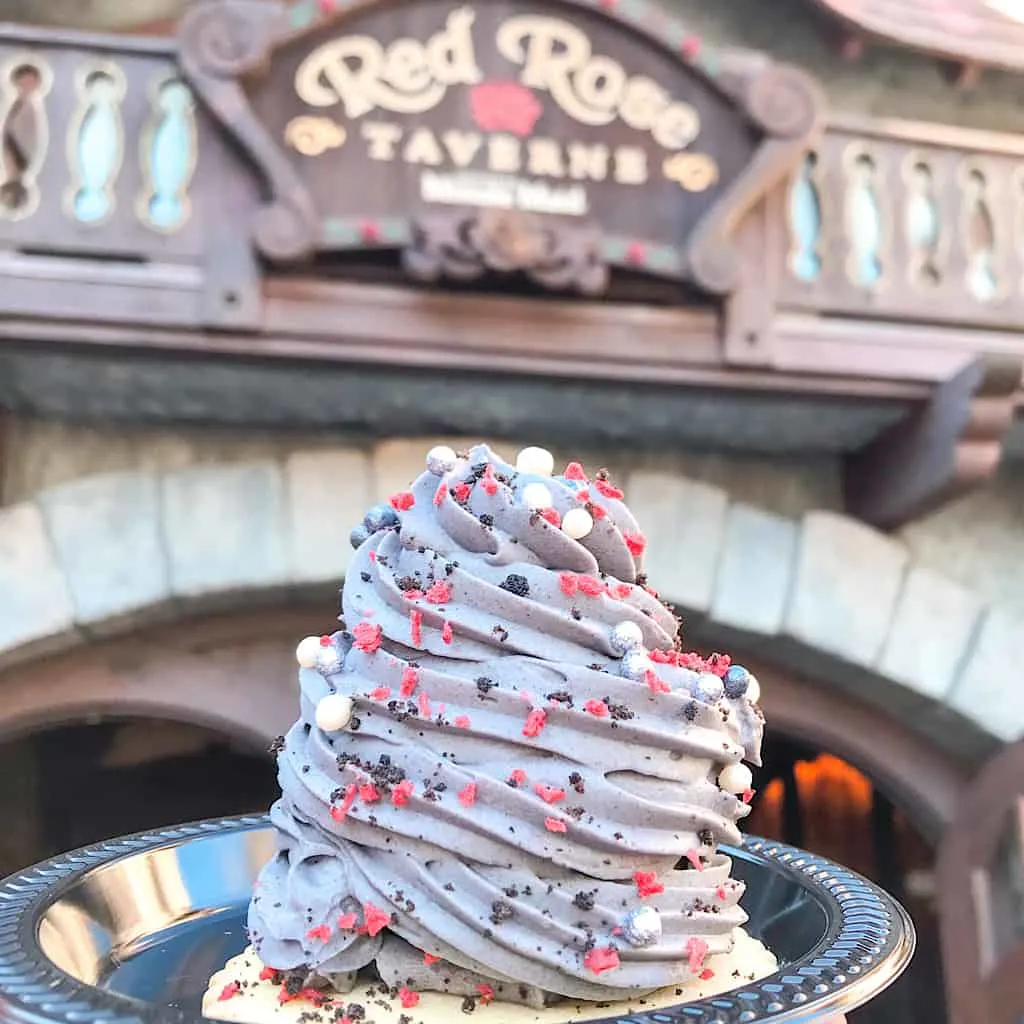 Here is the description:
White Chocolate Mousse and Red Velvet Cake with a Raspberry Center
All of this deliciousness is served on top of a shortbread cookie.
This is how the idea for Grey Stuff Cupcakes came about.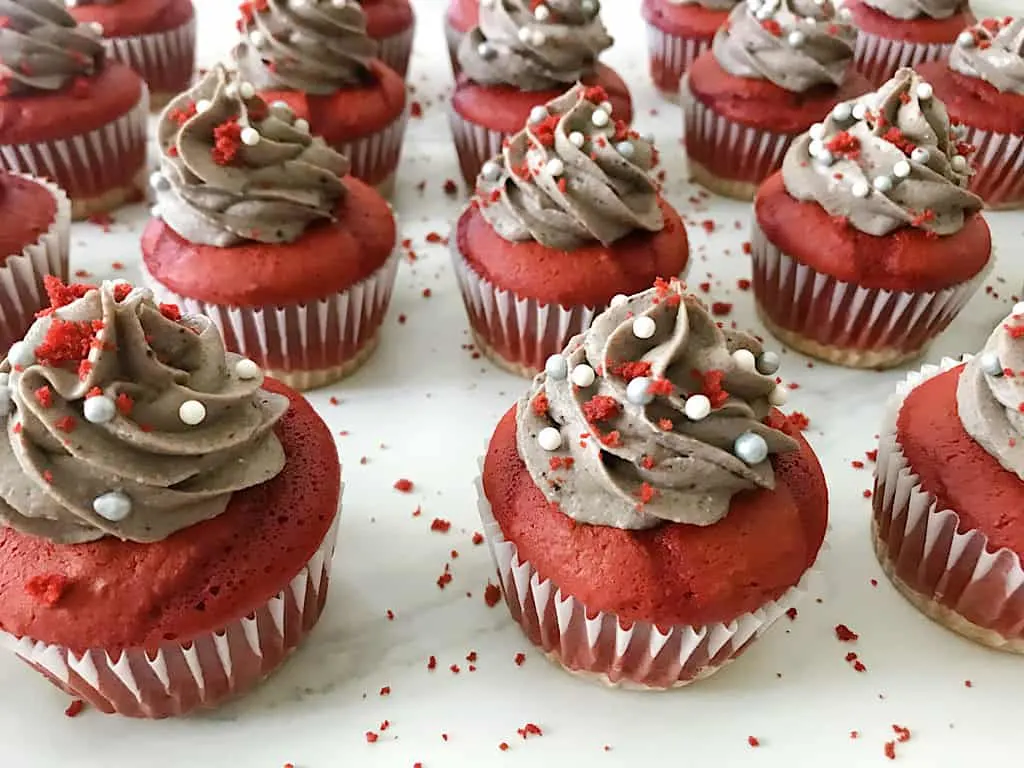 Grey Stuff Cupcakes
To make these cupcakes more authentic to the Disneyland version, you begin with a layer of sugar cookie dough.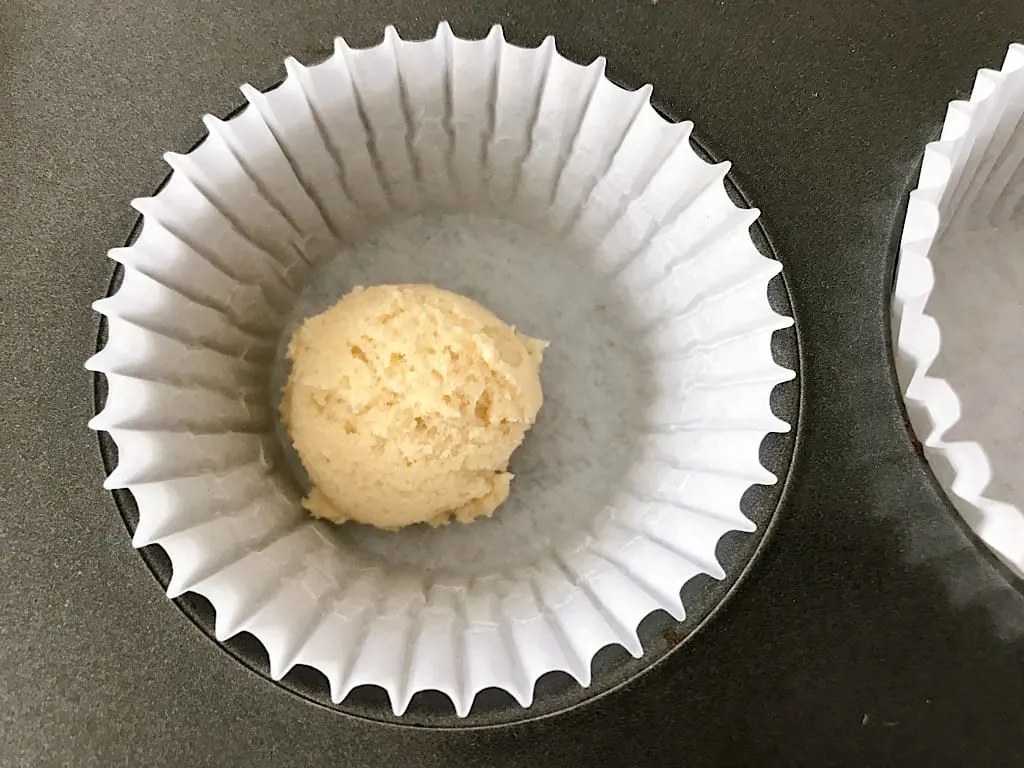 The next layer is fluffy Red Velvet cake with sweet raspberry preserves in the middle.
On top of the cupcake is the famous Grey Stuff! Made with white chocolate pudding, crushed OREOS and whipped cream to make a decadent topping.
To finish the look, I found some pearl sprinkles and added some cake crumbs. The result is amazing!
Helpful Kitchen Tools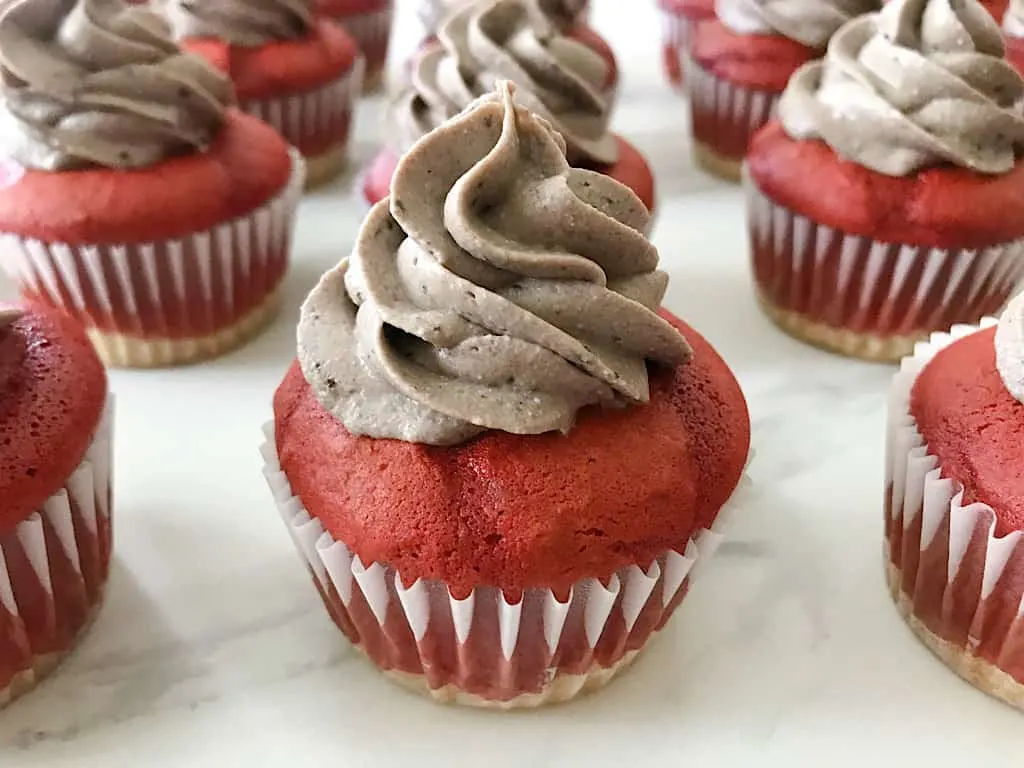 Ingredients
Sugar Cookie Layer
Butter

Sugar

Vanilla Extract

Egg Yolk

Flour

Baking Powder

Salt

Milk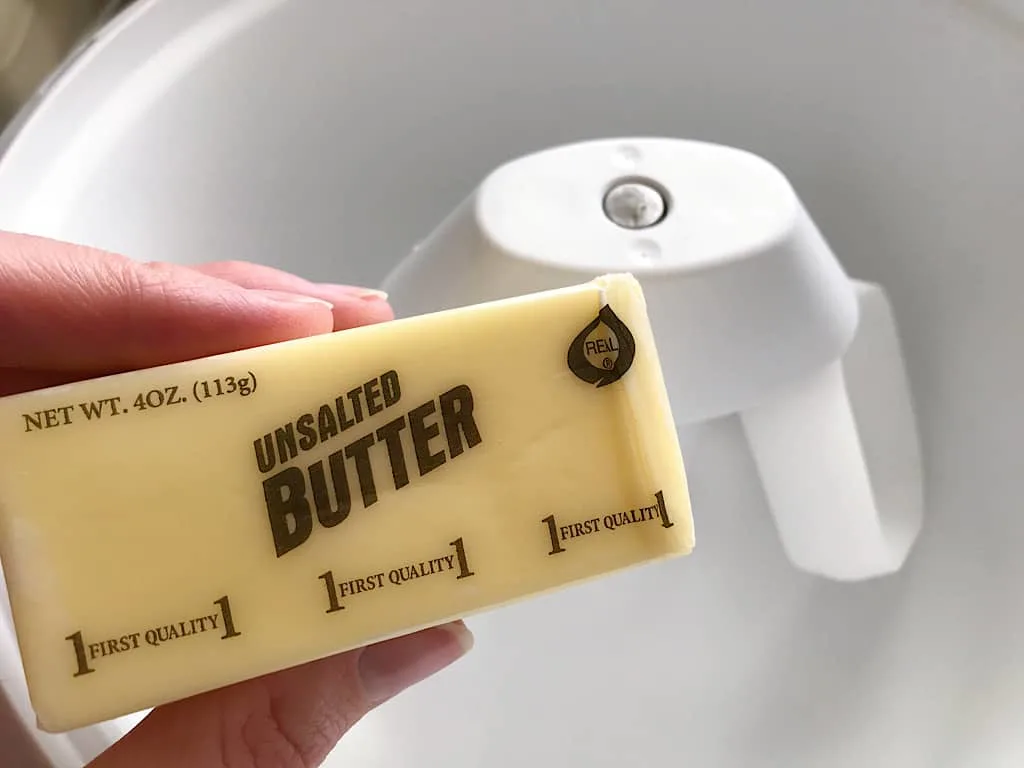 Red Velvet Cake Layer
Eggs

Butter, melted

Buttermilk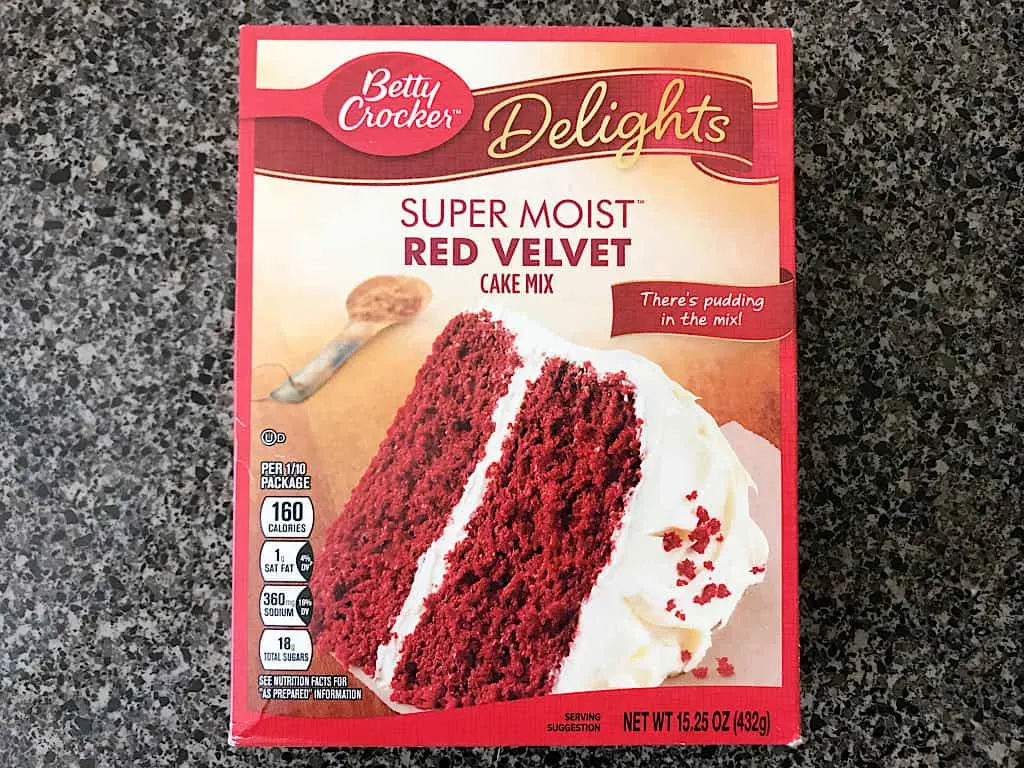 Cupcake Filling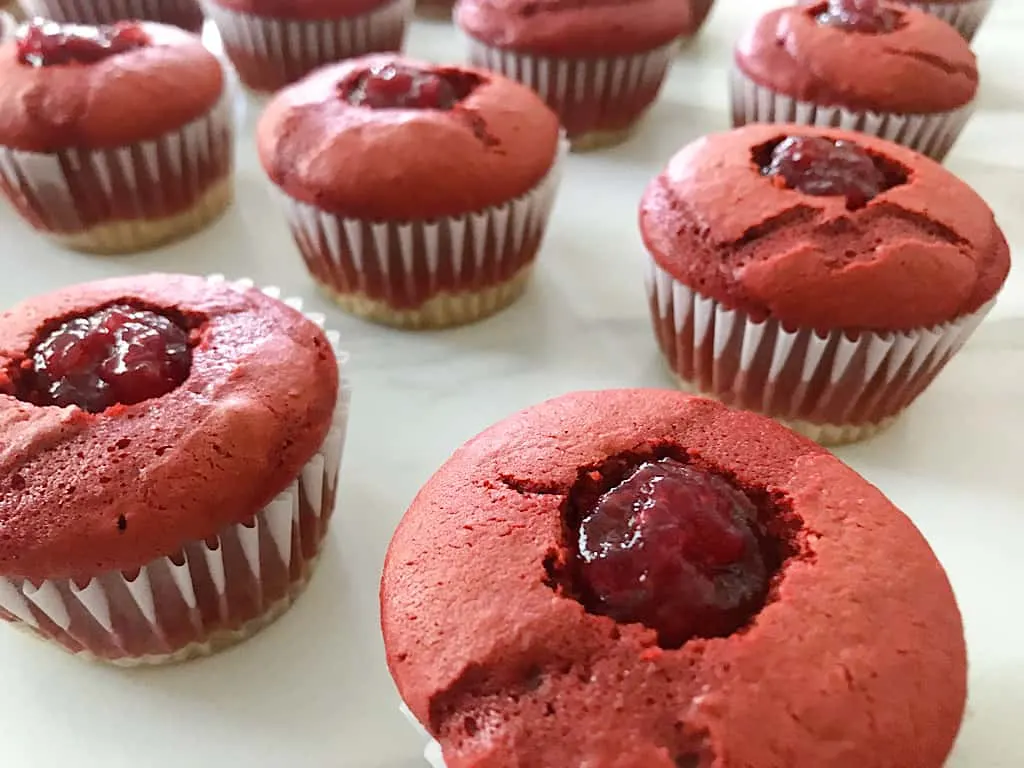 The Grey Stuff
White Chocolate Instant Pudding

OREO Cookies, ground into crumbs

Grey Pearl Sprinkles

White Pearl Sprinkles

Cake Crumbs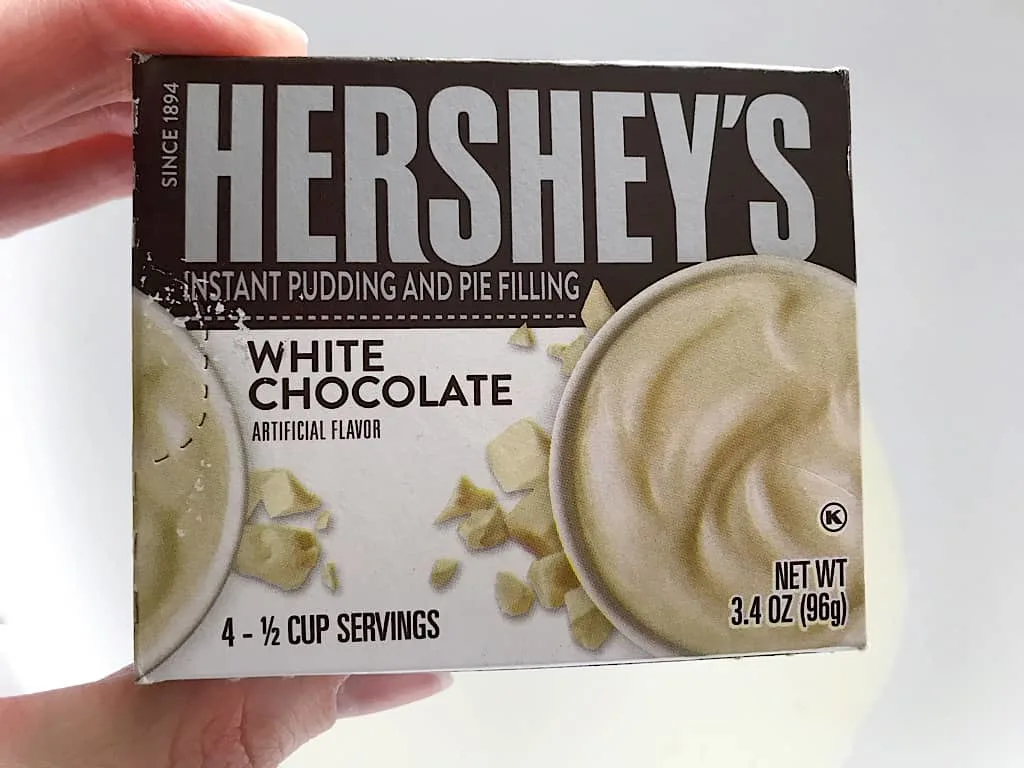 Toppings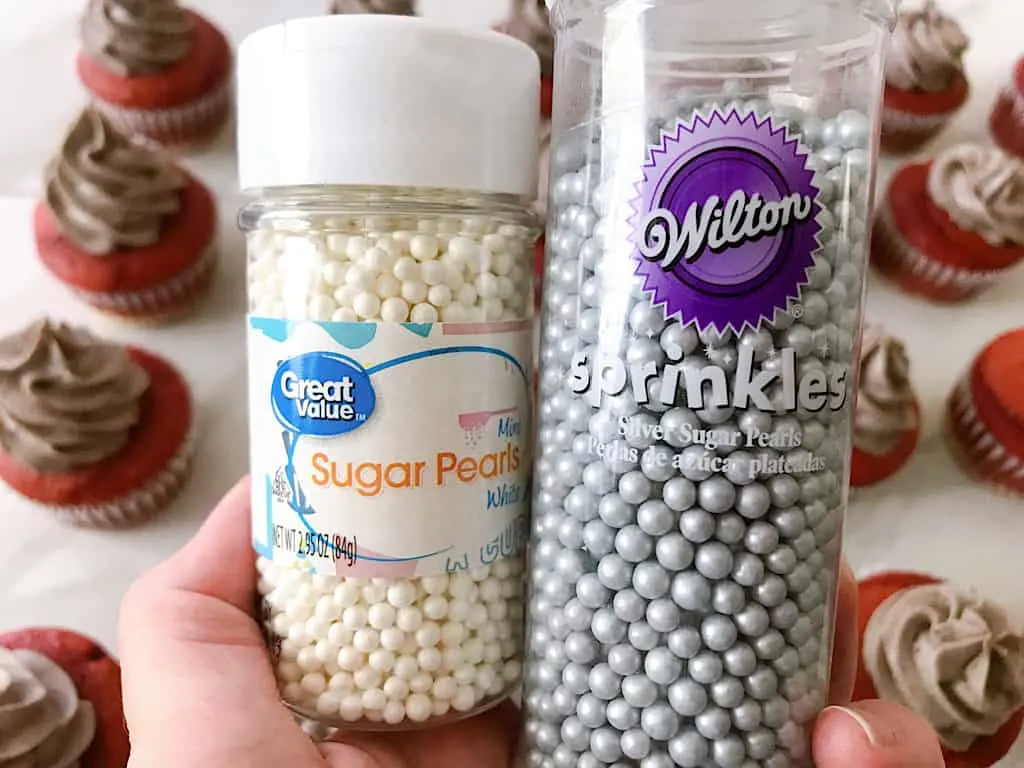 Directions
Sugar Cookie Bottom
Cream the butter and sugar in the bowl of a stand mixer until light and fluffy.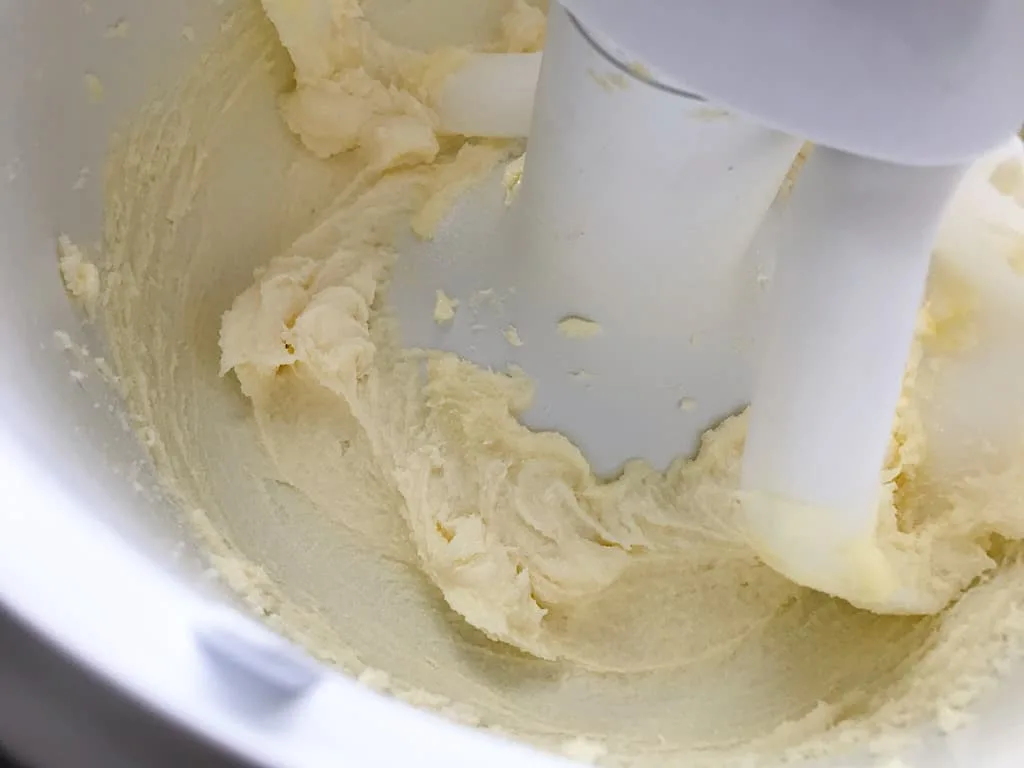 Add the vanilla extract and egg yolk and mix again.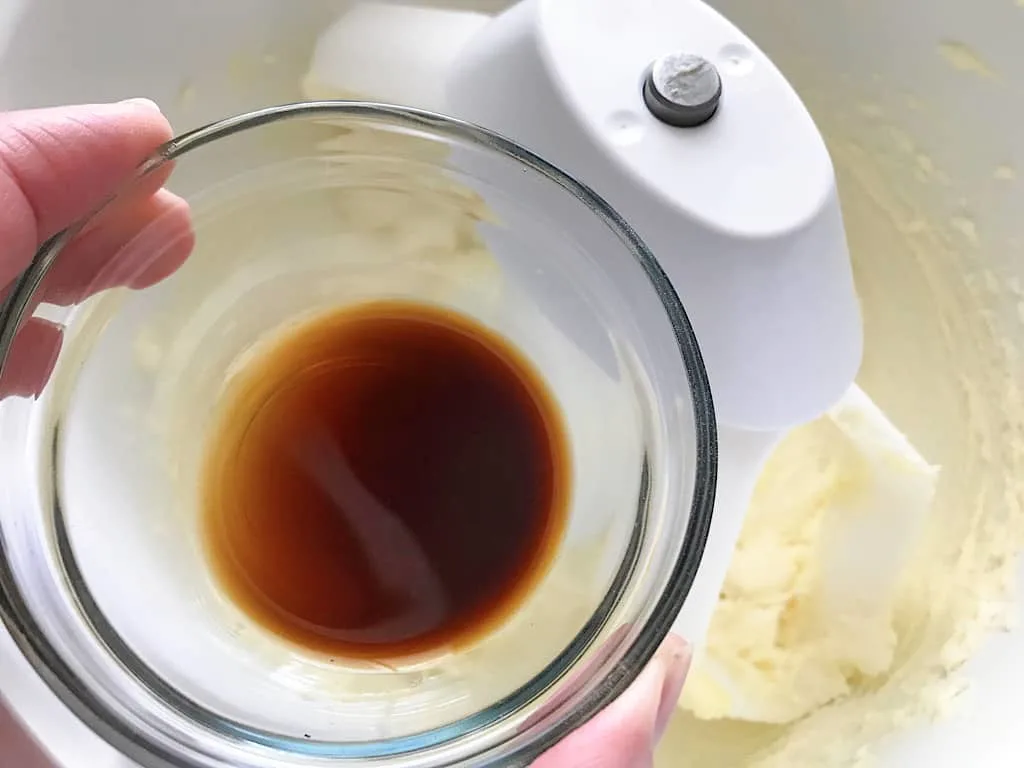 Slowly add the salt, baking powder, and flour until combined.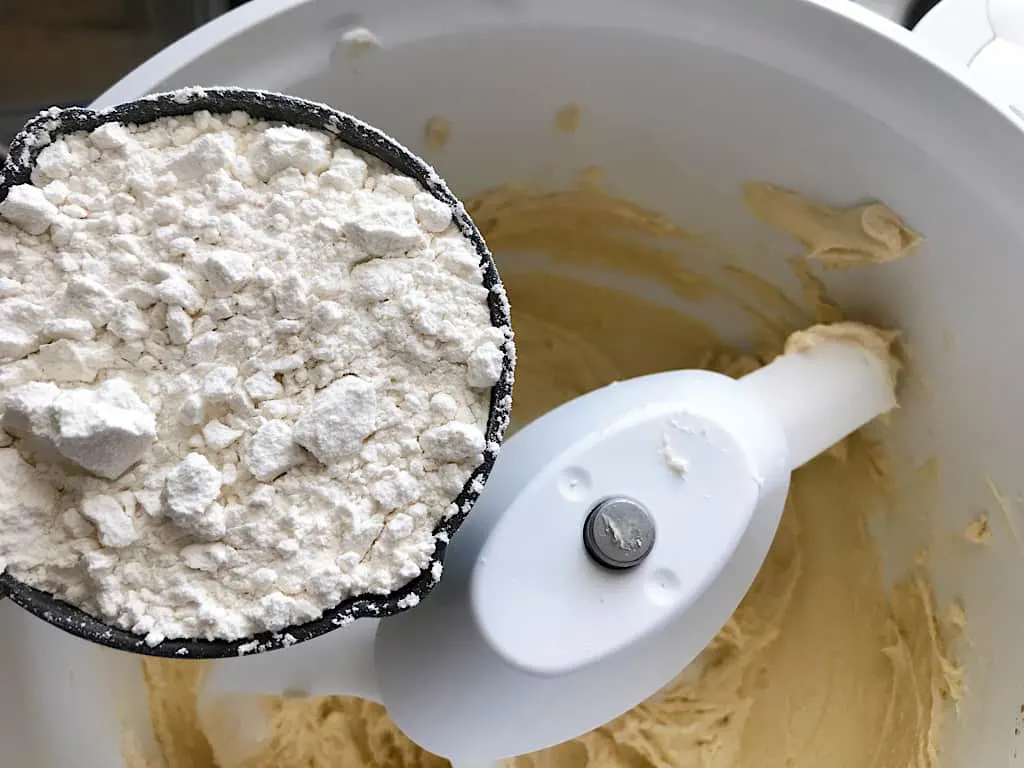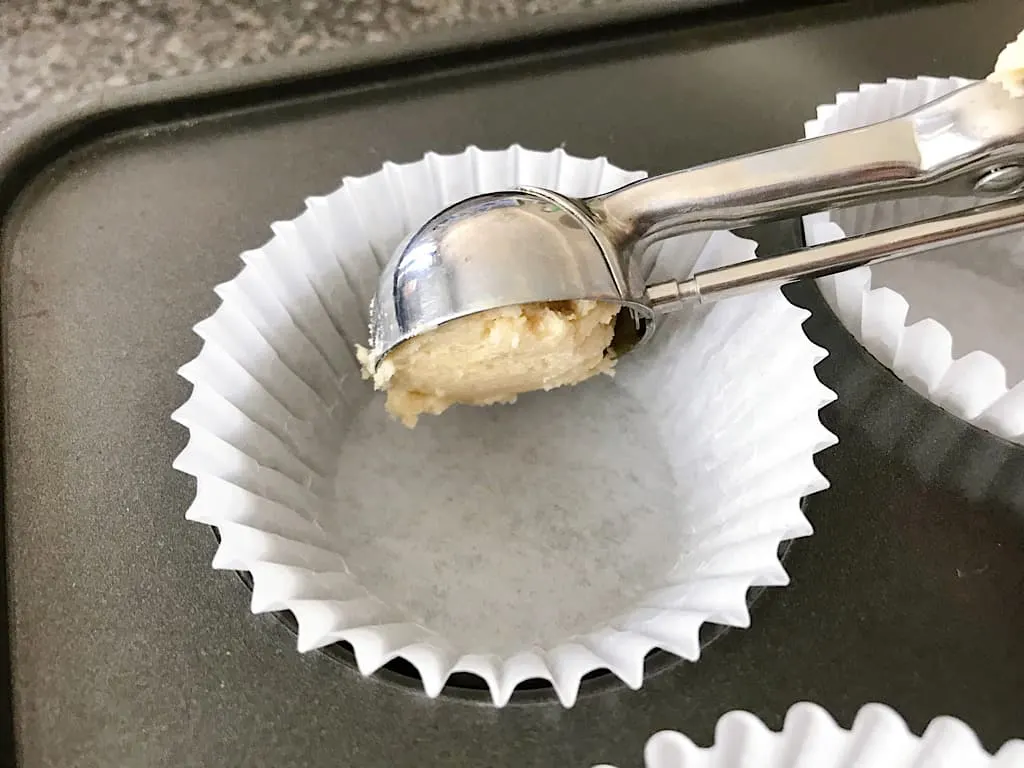 Cake Layer
In the bowl of a stand mixer, add the eggs and beat until light and fluffy.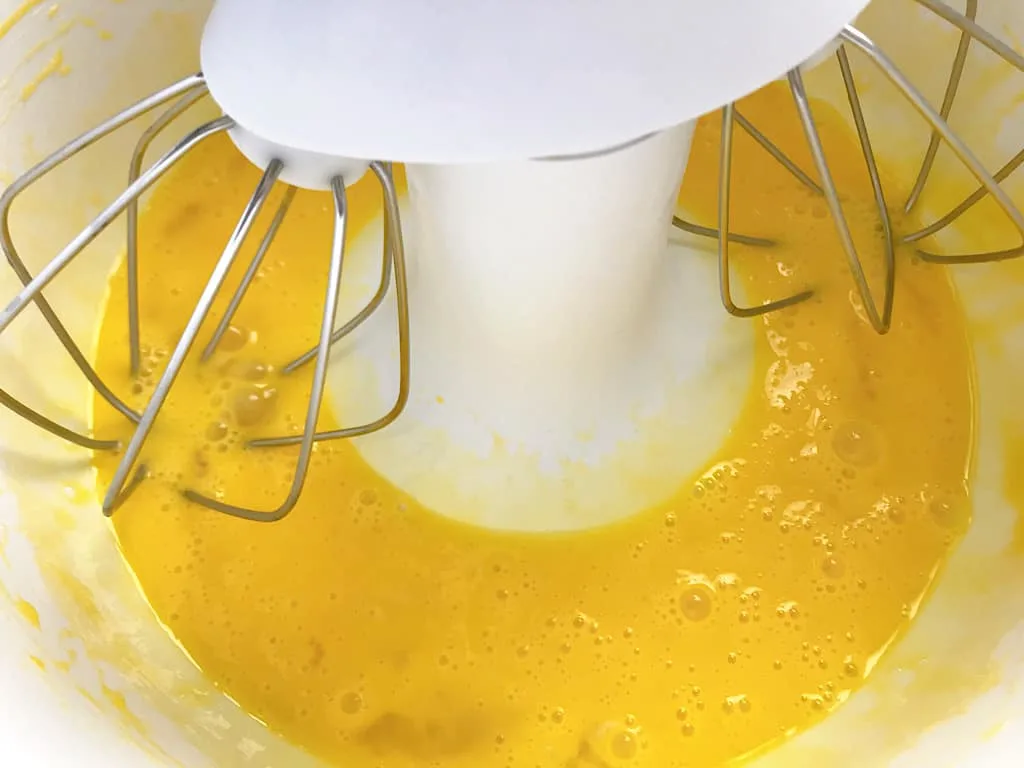 Add the cake mix, melted butter, sour cream, and buttermilk. Mix on low for 30 seconds, then on Medium for 1-2 minutes.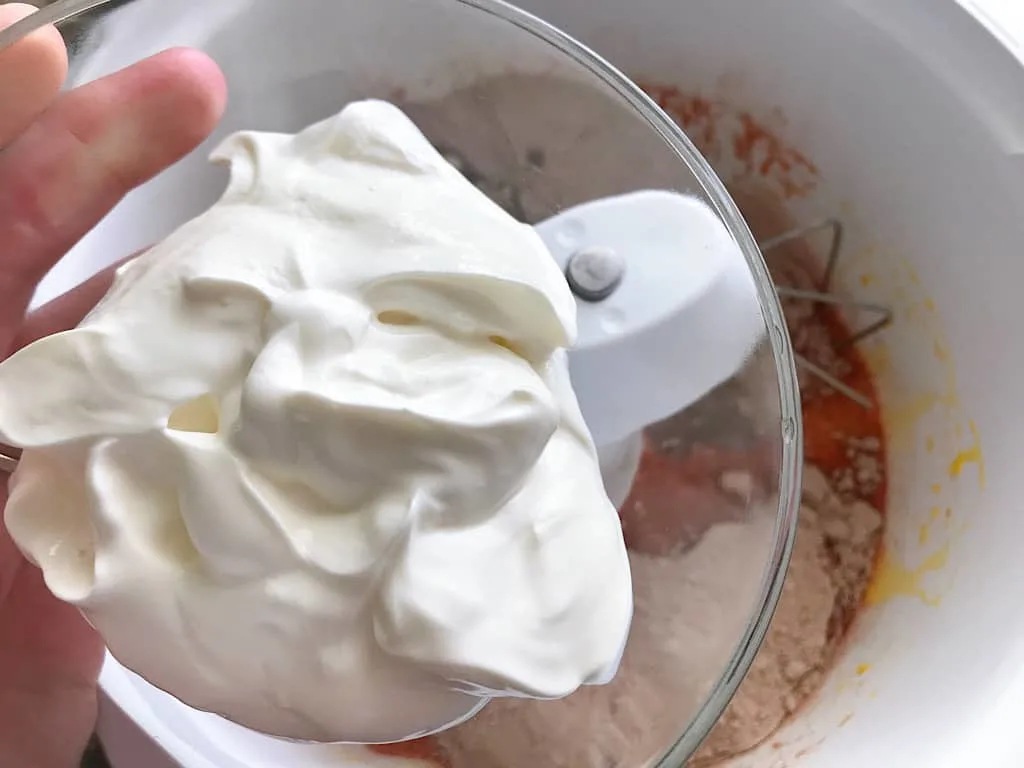 Use a cookie scoop to scoop 3 tablespoons of cake batter over each sugar cookie.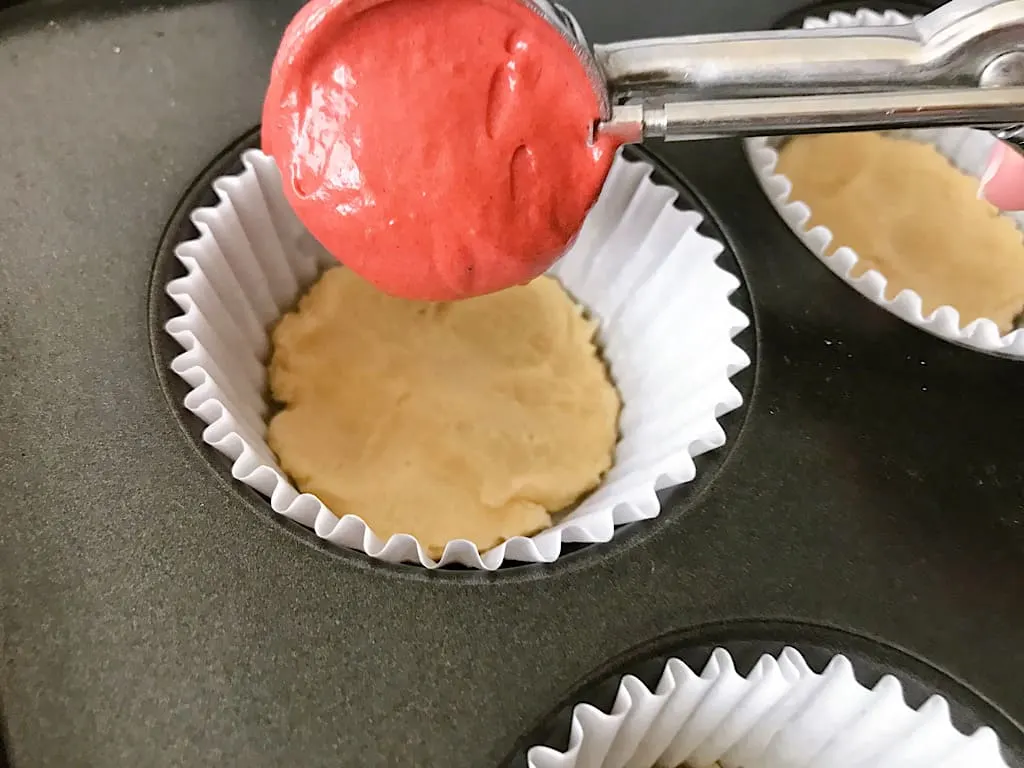 Bake at 350 degrees for 20 minutes, or until a toothpick inserted comes out clean.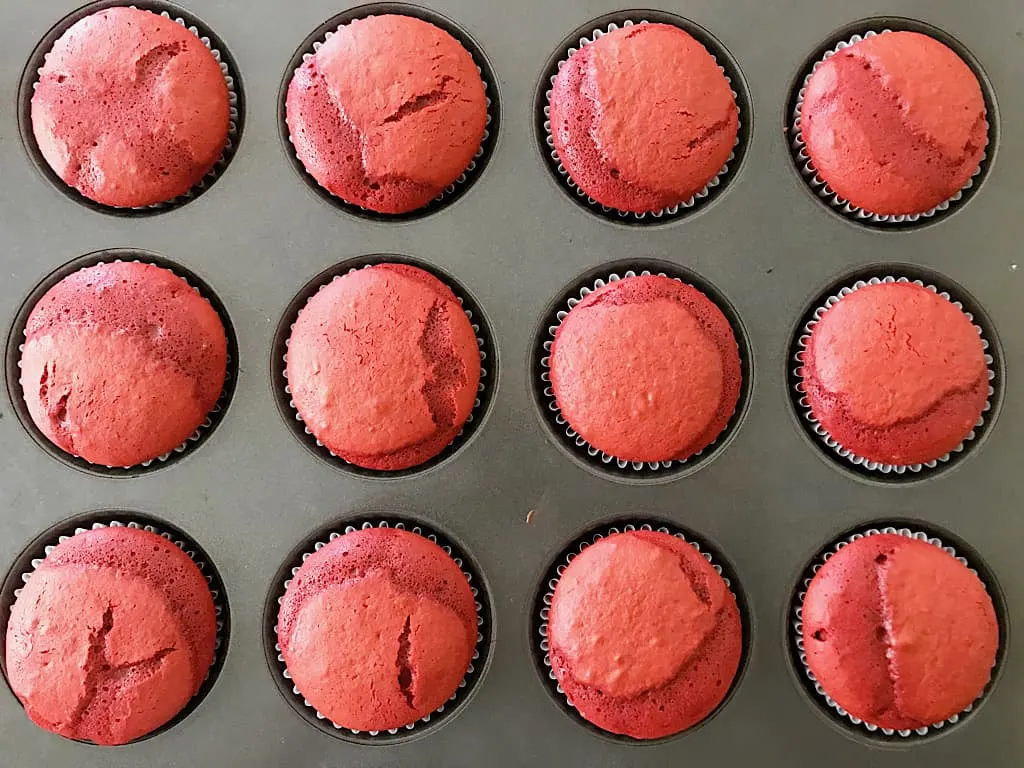 Remove from the oven, allow to cool, then remove from pan.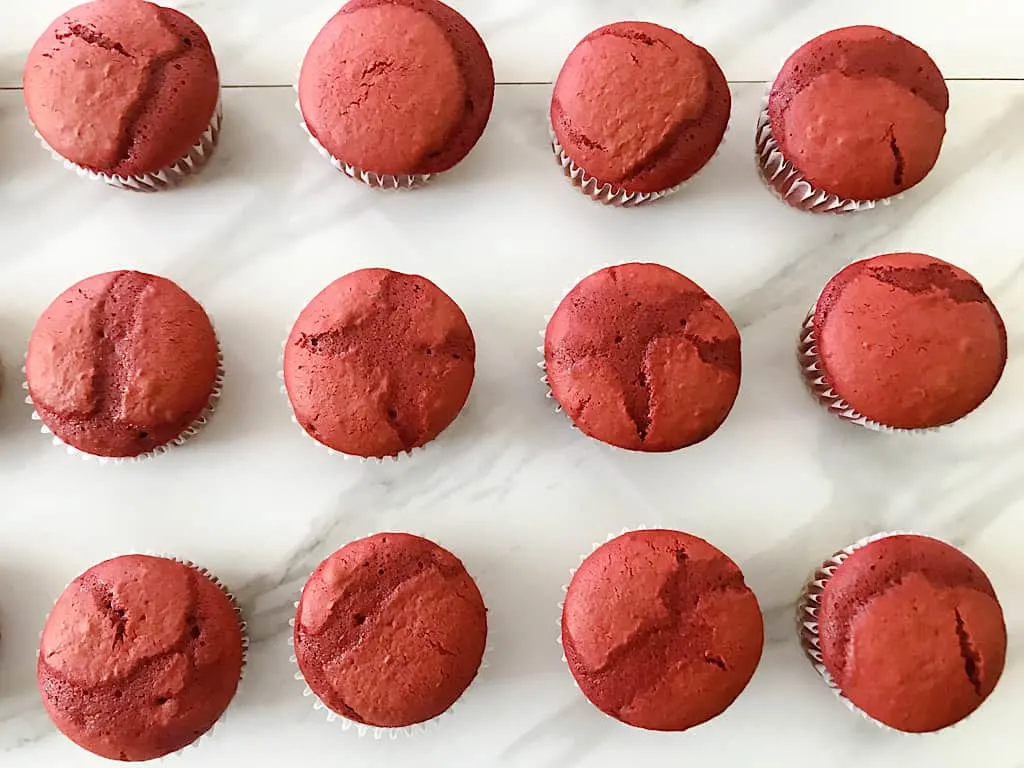 Cupcake Filling
Use a knife or cupcake corer to remove the center of each cupcake. Save the cupcake middles for later.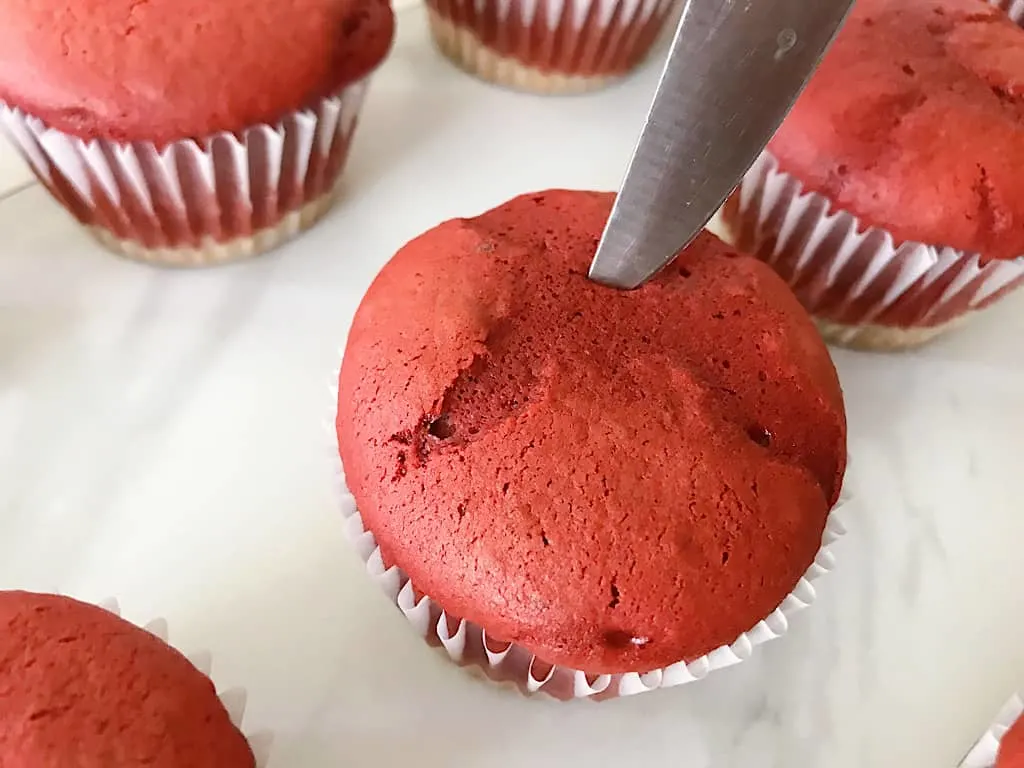 Add the raspberry preserves to a ziplock bag, and pipe filling into each cupcake hole.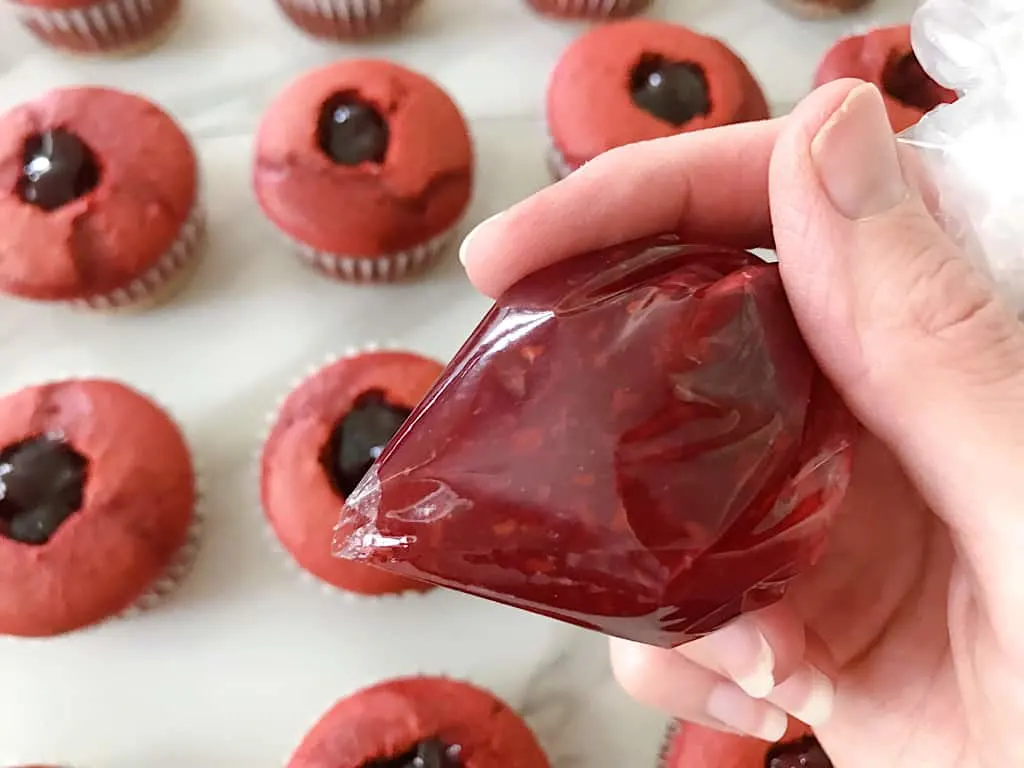 The Grey Stuff
In the bowl of a stand mixer with a whisk attachment, add the heavy cream, white chocolate instant pudding, and OREO crumbs.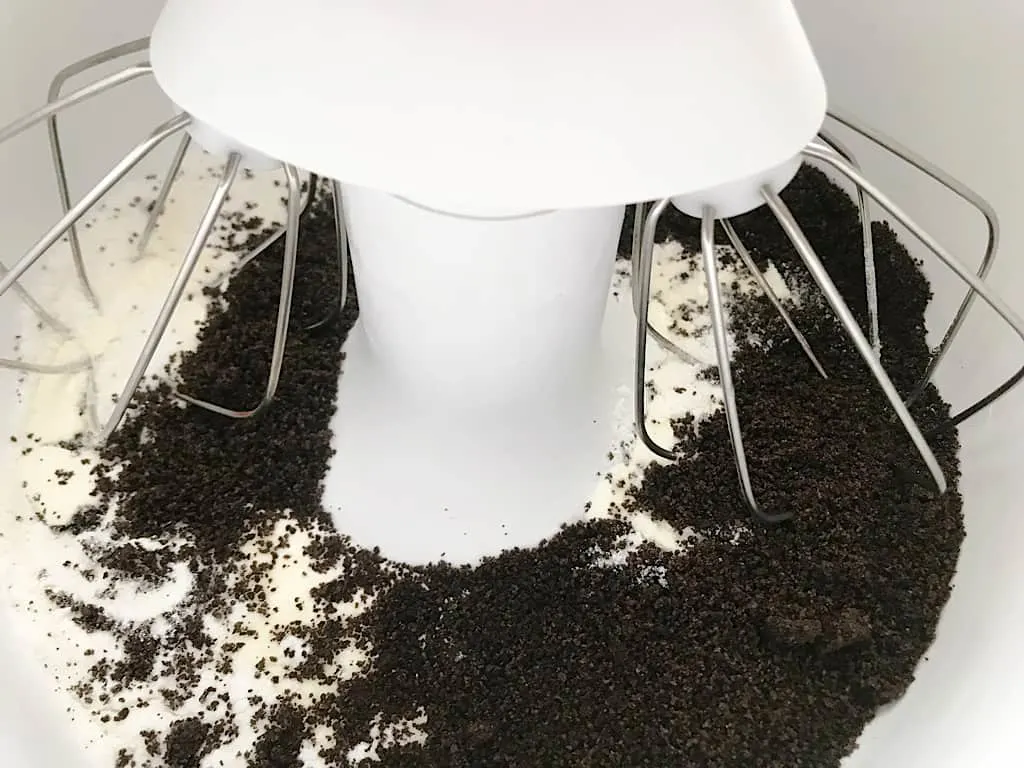 Whip on high until stiff peaks are formed.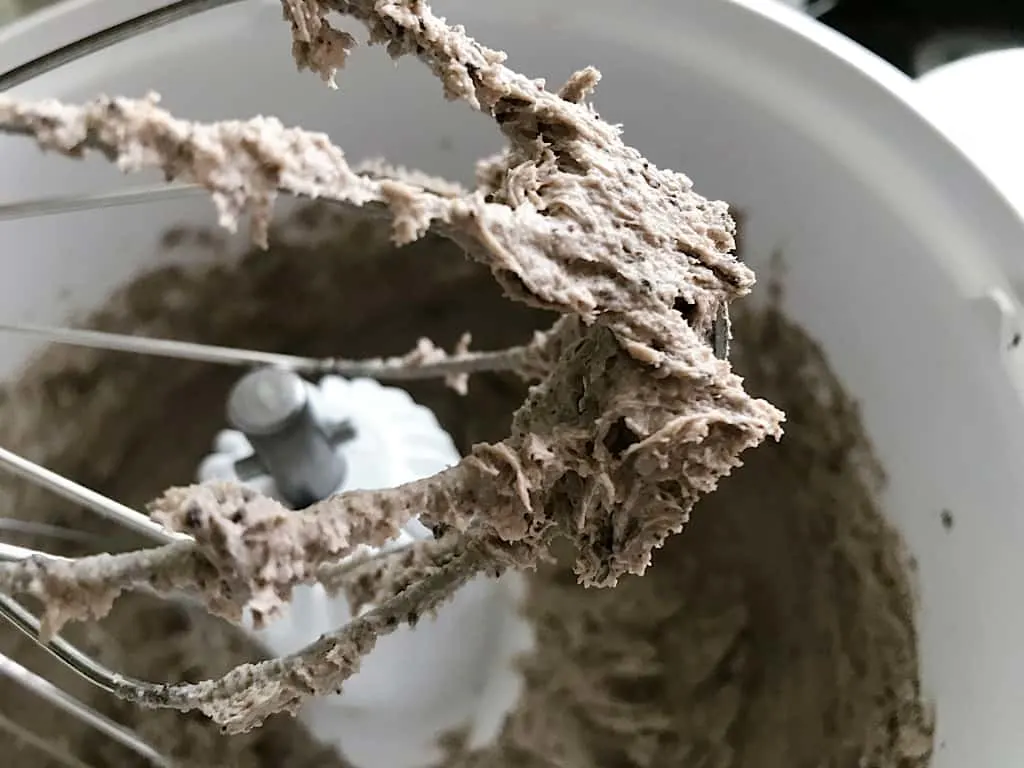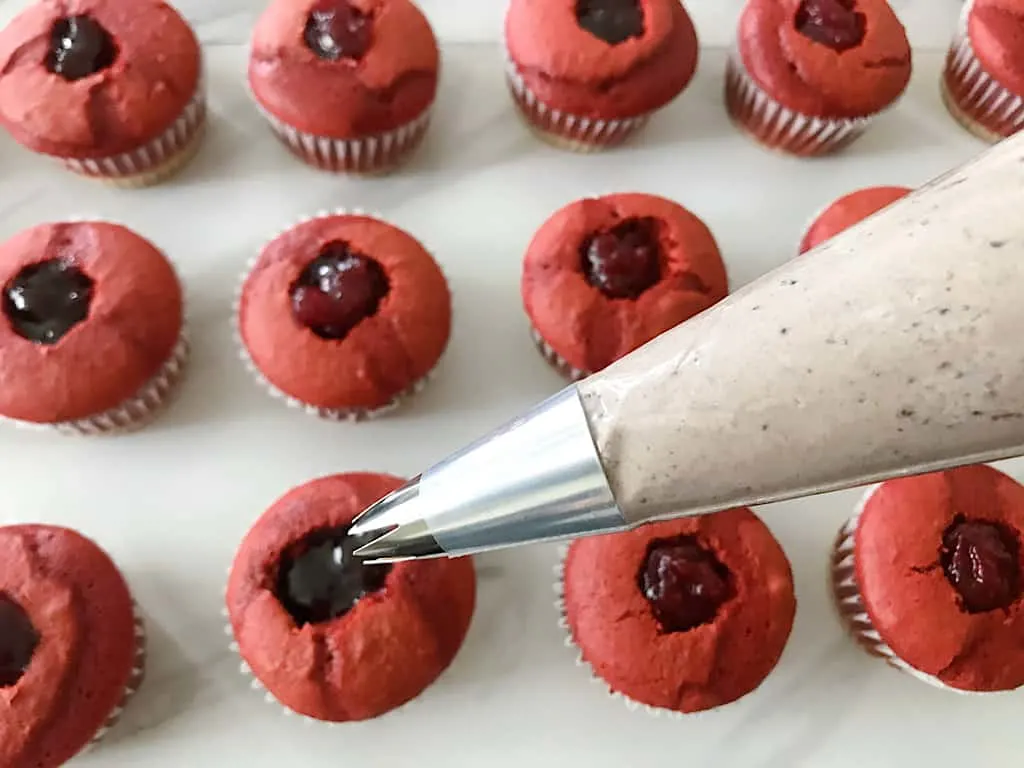 Using a circular motion, pipe the Grey Stuff onto the cupcake.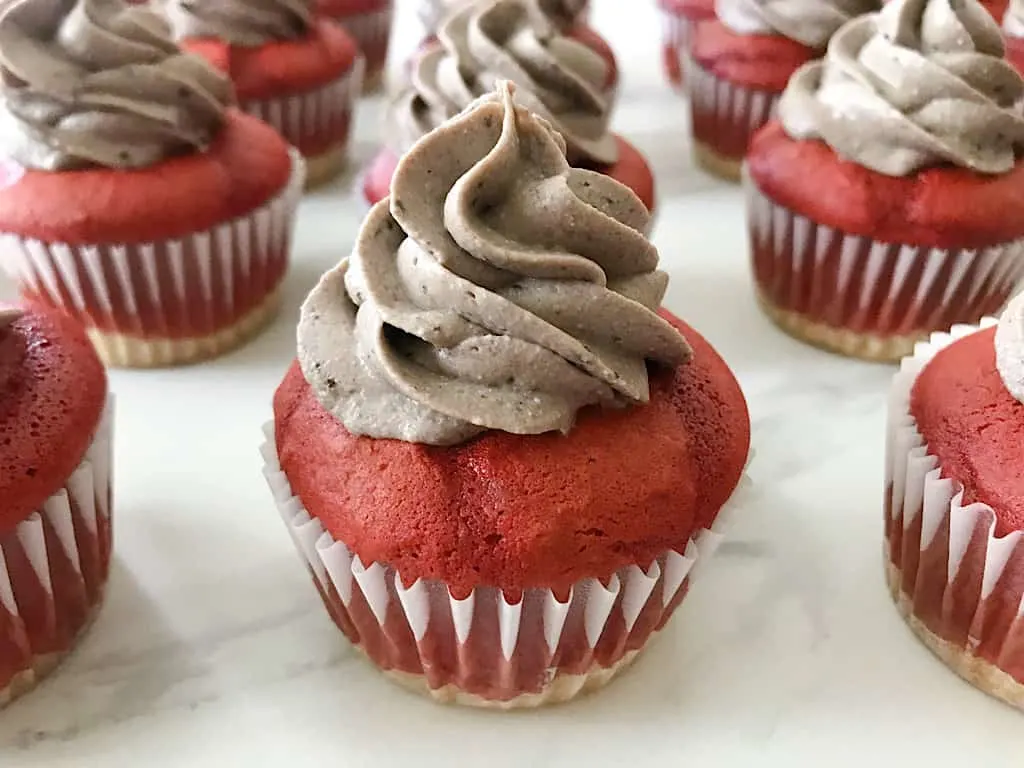 Toppings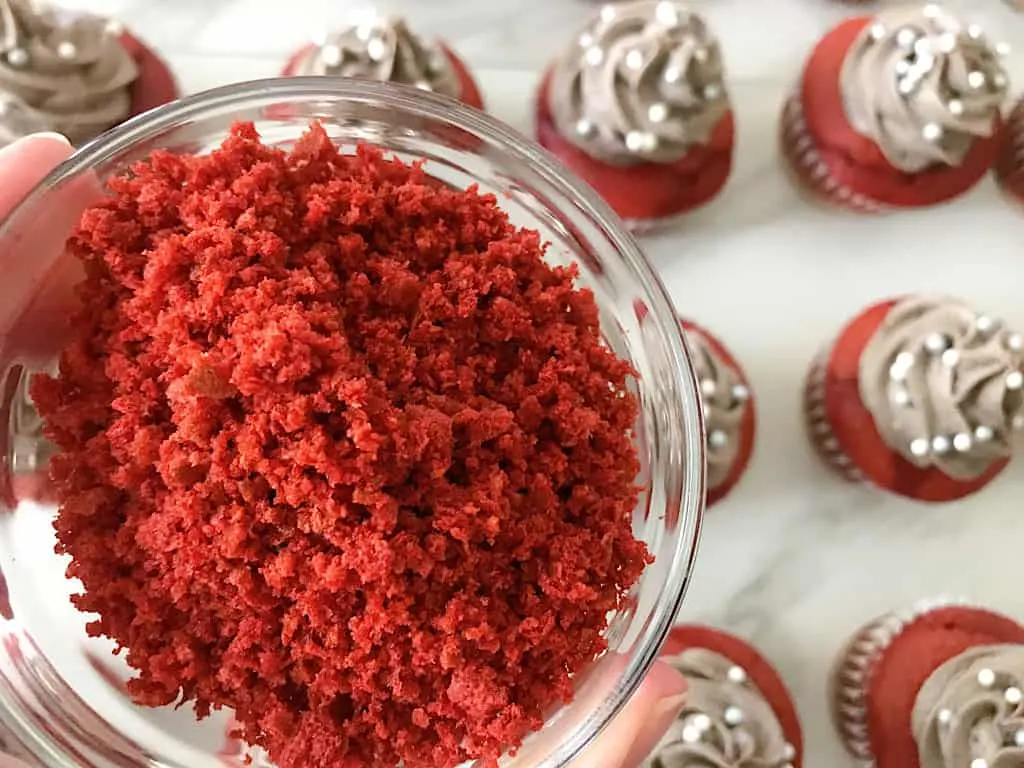 Break up the cupcake middles, reserved from earlier, into small crumbs and sprinkle over the tops of the cupcakes.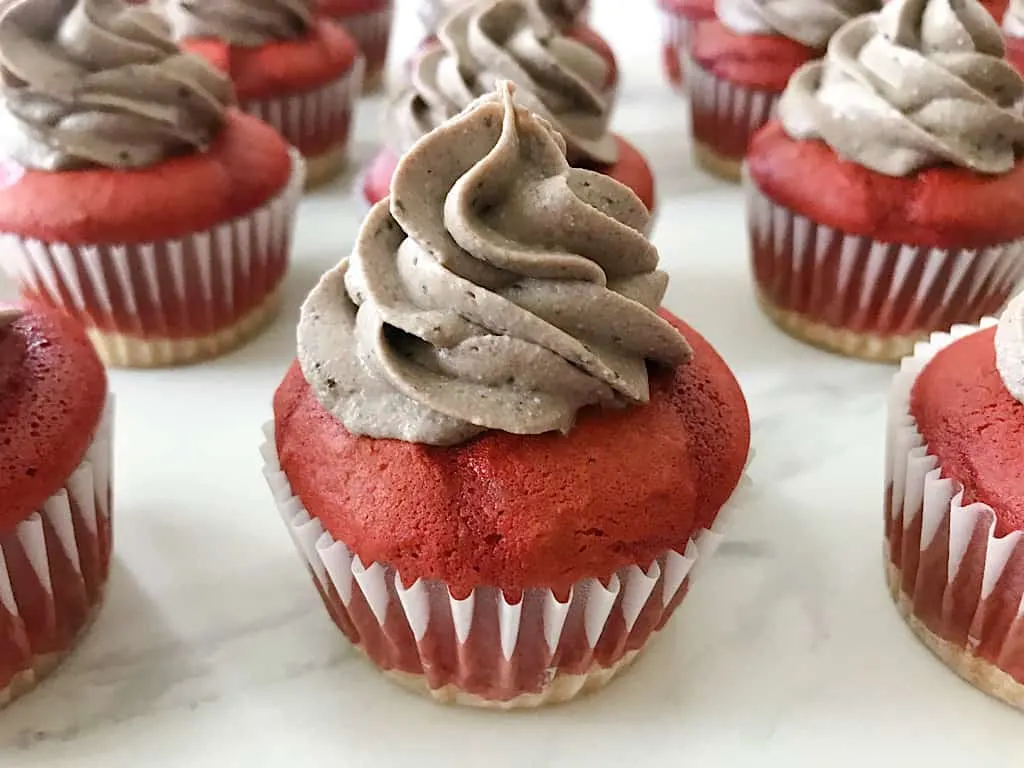 More Disney Recipes:
Watch the video here: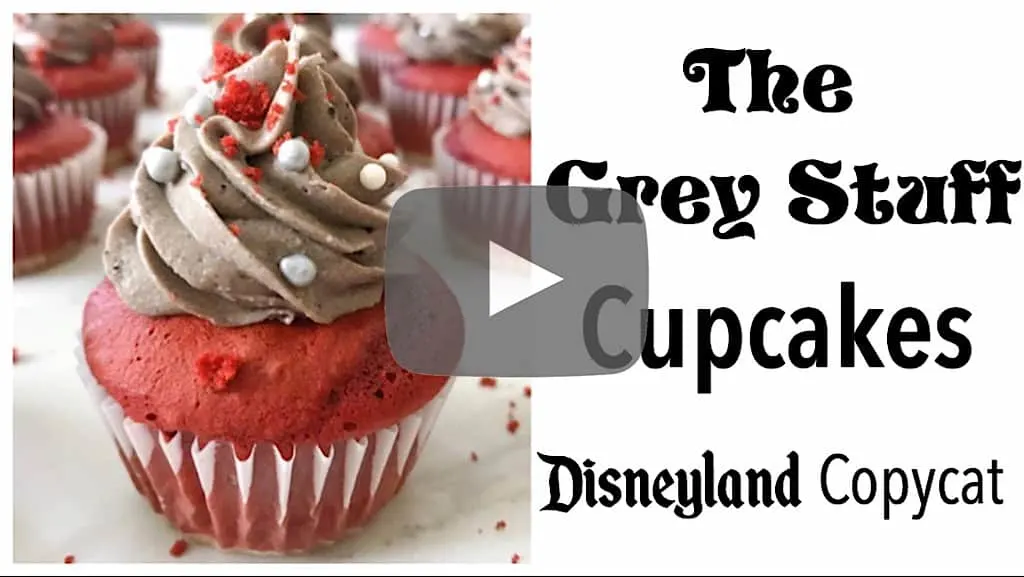 Disneyland Ticket Savings
There aren't a lot of Disneyland ticket discounts out there, but they can be found if you know where to look.
Get Discount Disneyland Tickets Here
Make sure that if you buy Disney tickets from a third party, that they an authorized ticket seller.
I buy my tickets from Get Away Today. Their ticket prices are always a few dollars cheaper than Disneyland's gate prices and you can now purchase tickets from them that include Disney MaxPass!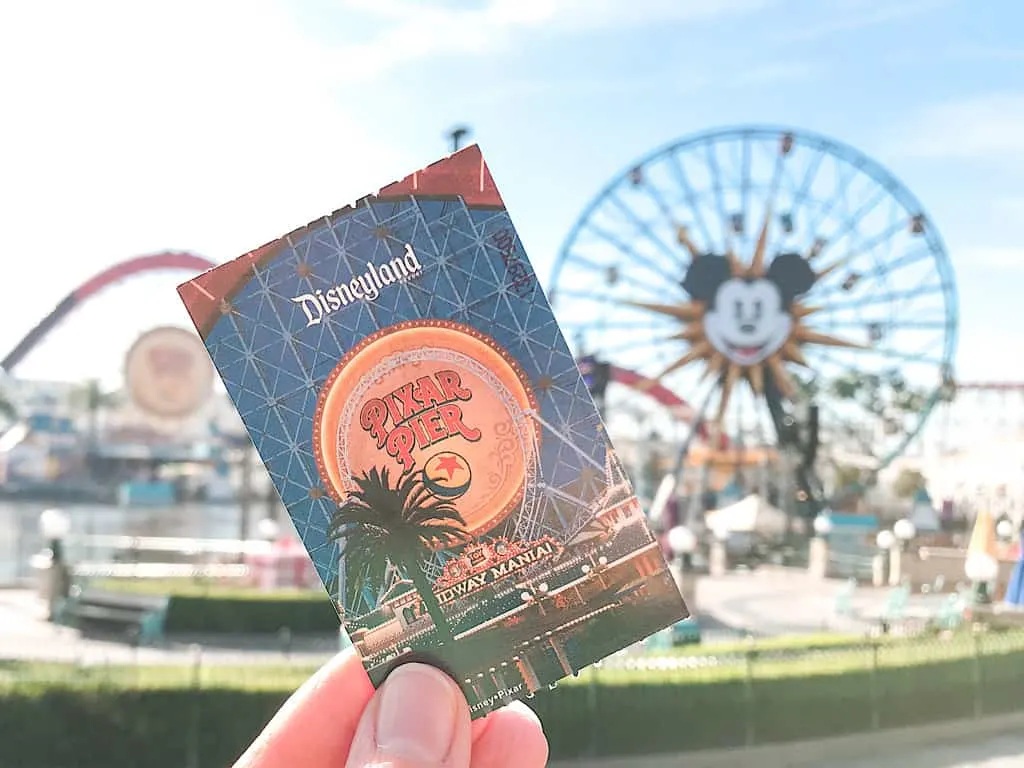 Get Away Today is almost always offering some kind of special on tickets and/or hotel vacation packages.
Use the promo code: Clubhouse10 to get an extra $10 off any 2-night or longer Southern California vacation package. (Hotel and 2 ticket minimum purchase to qualify for the discount.)