A review of Best Western Plus Island Palms Hotel & Marina on Shelter Island in San Diego. Find out if this hotel is the right place for you and your family to stay when visiting San Diego, California!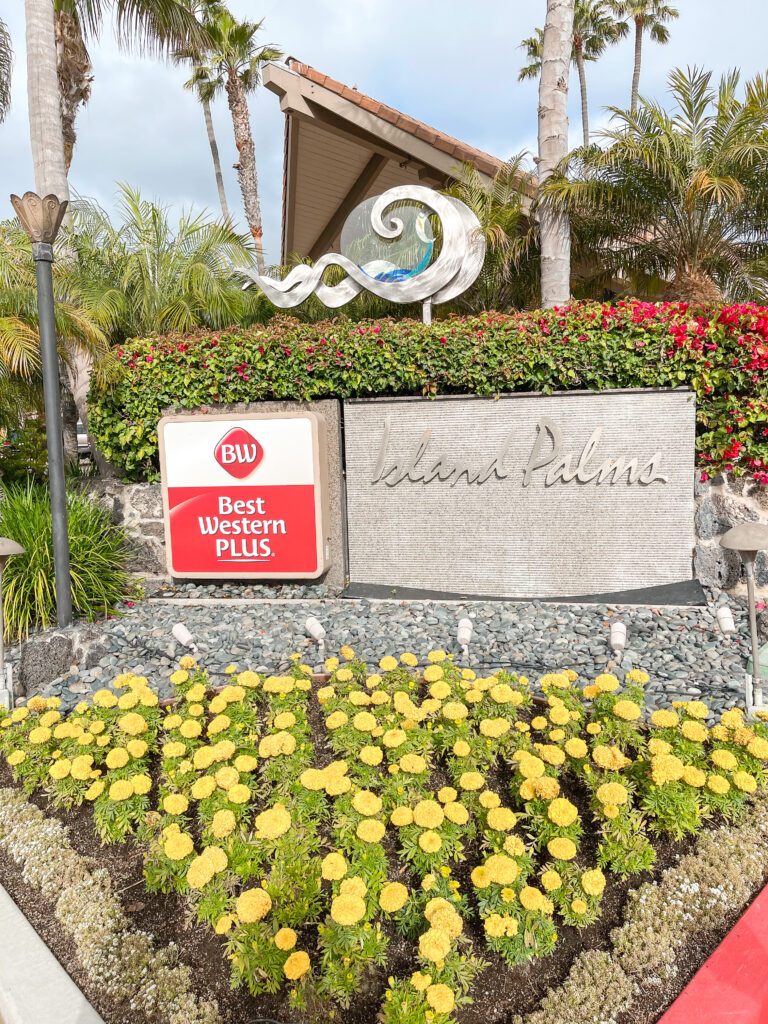 This post may contain affiliate links. When you click on these links, I get a small percentage back at no cost to you! For more information see my disclosure policy.
San Diego is one of my family's favorite vacation destinations! There is so much to see and do when visiting. We have been so many times, and have stayed at many different hotels, but our favorite is always Best Western Island Palms Hotel & Marina.
Island Palms Location
Best Western Island Palms is located on Shelter Island in San Diego. Shelter Island is a neighborhood of Point Loma and is located right on San Diego Bay.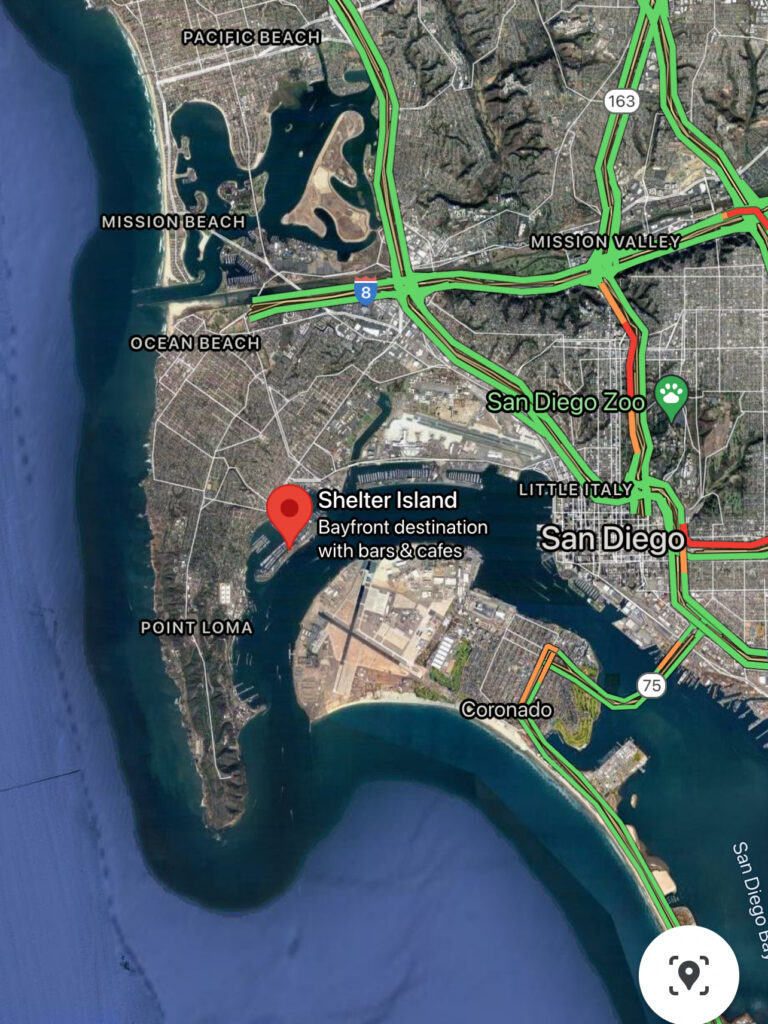 I love the location of Shelter Island, because it is easy to get to most attractions and landmarks in San Diego easily. And let's not forget the view! You can see downtown San Diego and Coronado Island right from your hotel room!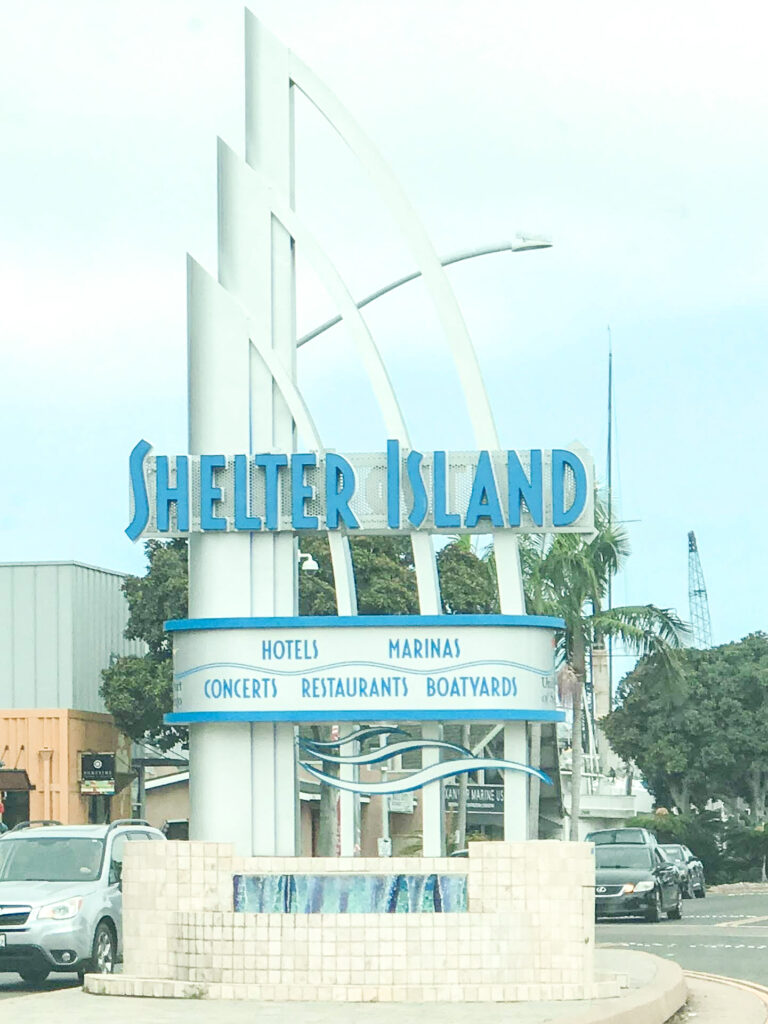 Room Tour
There are different room categories available when booking a room at Best Western Island Palms. Initially when we booked our first stay here over seven years ago through Get Away Today, we chose a standard two queen room.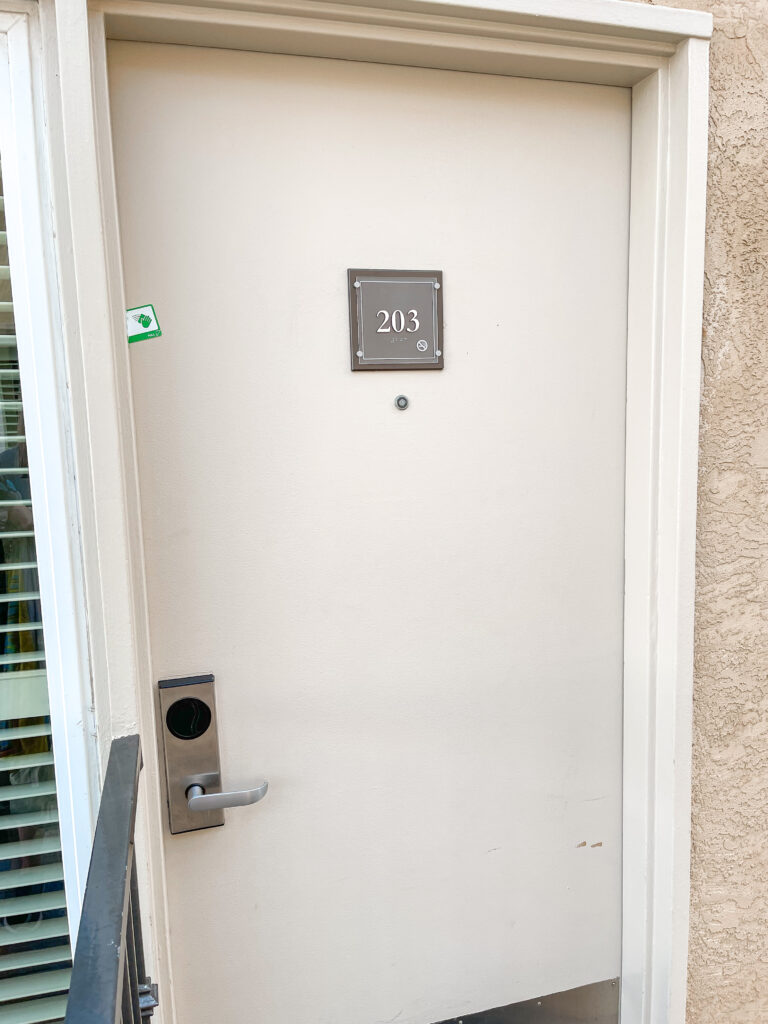 When we arrived at the hotel, the amazing staff at Best Western offered us a complimentary upgrade to a two queen suite, which of course we accepted. We were hooked. It was amazing and we have reserved this room type ever since!
Living Room
As you enter the room you will walk into the living room. Behind the door is a closet, which was great to store jackets and swimming gear. The living room also has a couch with a pullout bed, two chairs, a coffee table and a tv.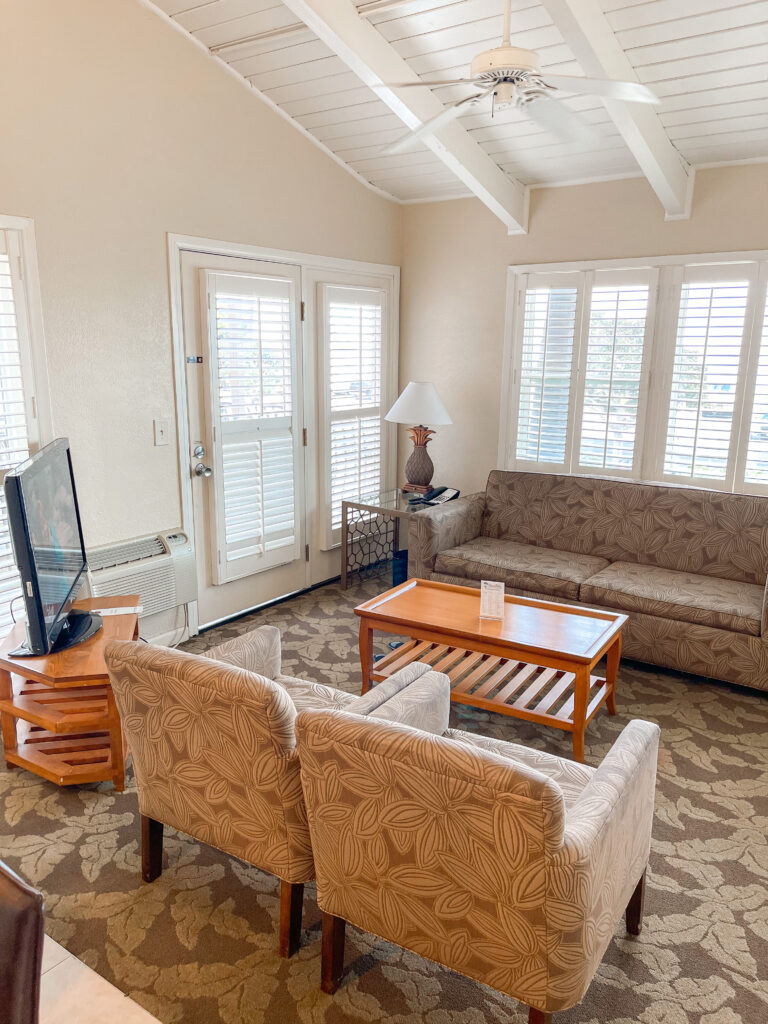 Bedroom
Through a set of double doors you will find a bedroom with a chair, two queen beds, a nightstand, a full-size closet, a dresser, and a large tv.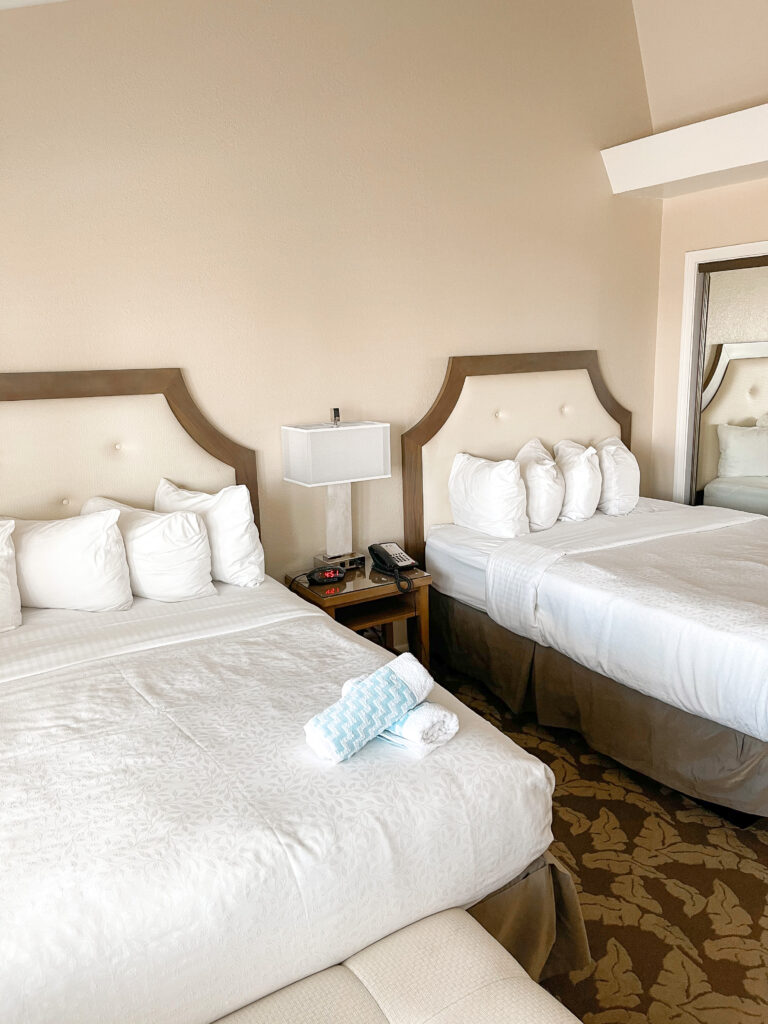 During our stay, housekeeping services were limited. We were at Island Palms for a total of six nights and our room was cleaned once. However, the housekeeping staff was very quick to provide garbage bags, extra towels, etc. when requested.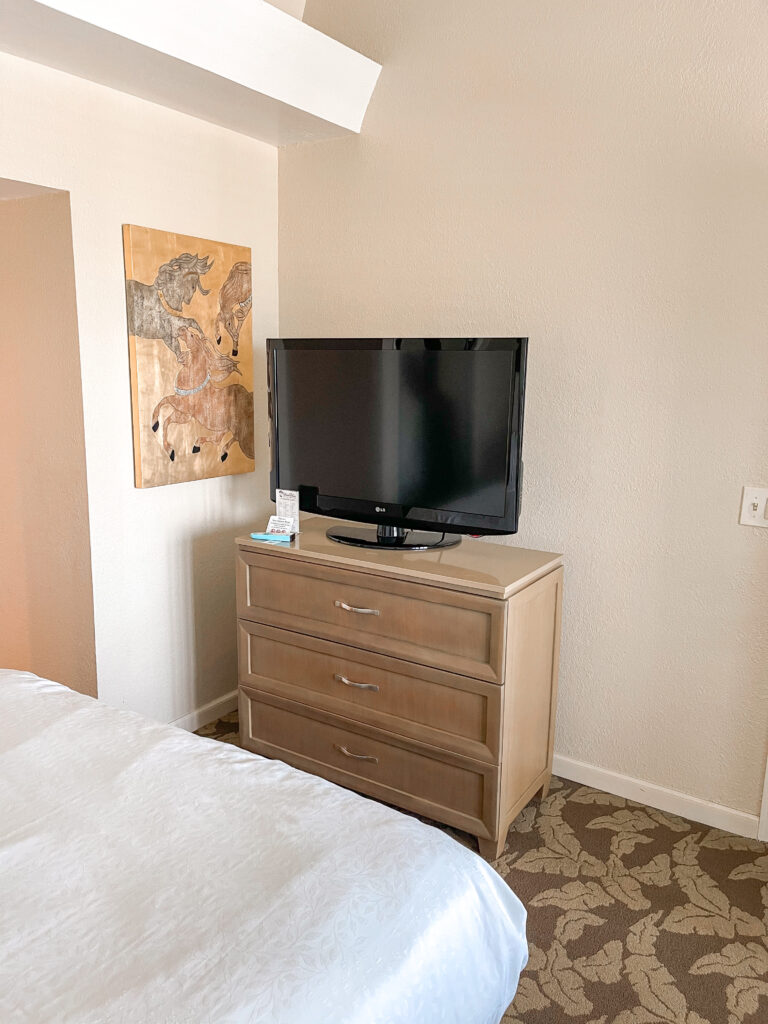 Bathroom
The bathroom in the two queen suite has a large double vanity, which is a very nice feature for a family.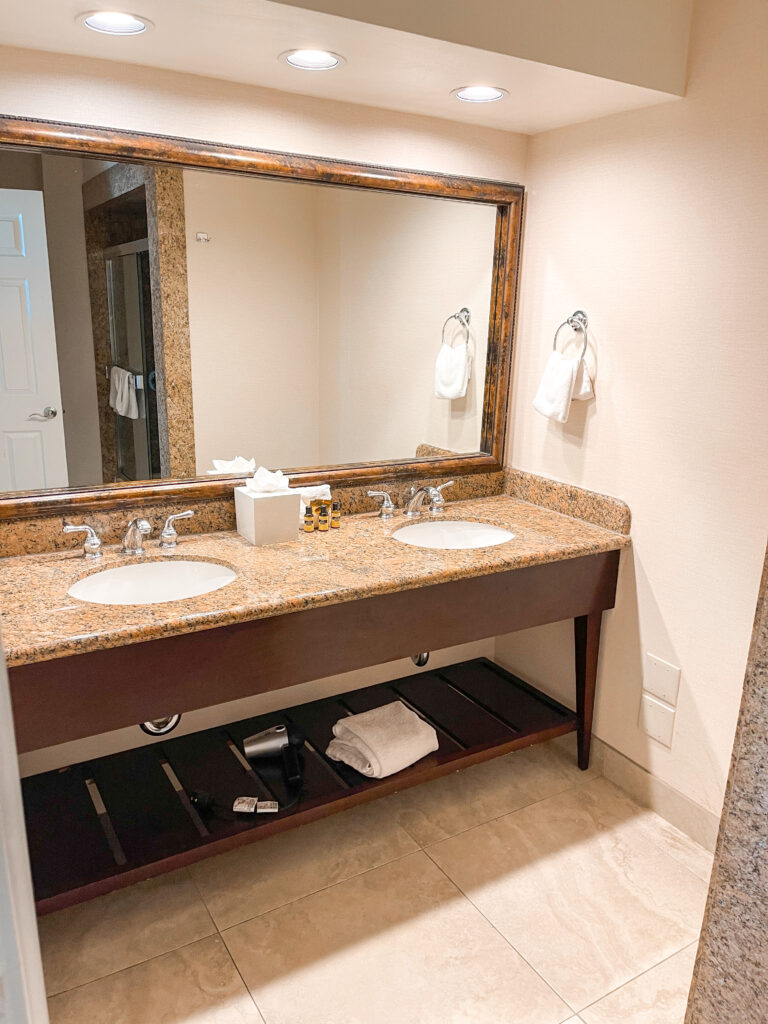 The shower is standard size and is combined with the bathtub with glass doors.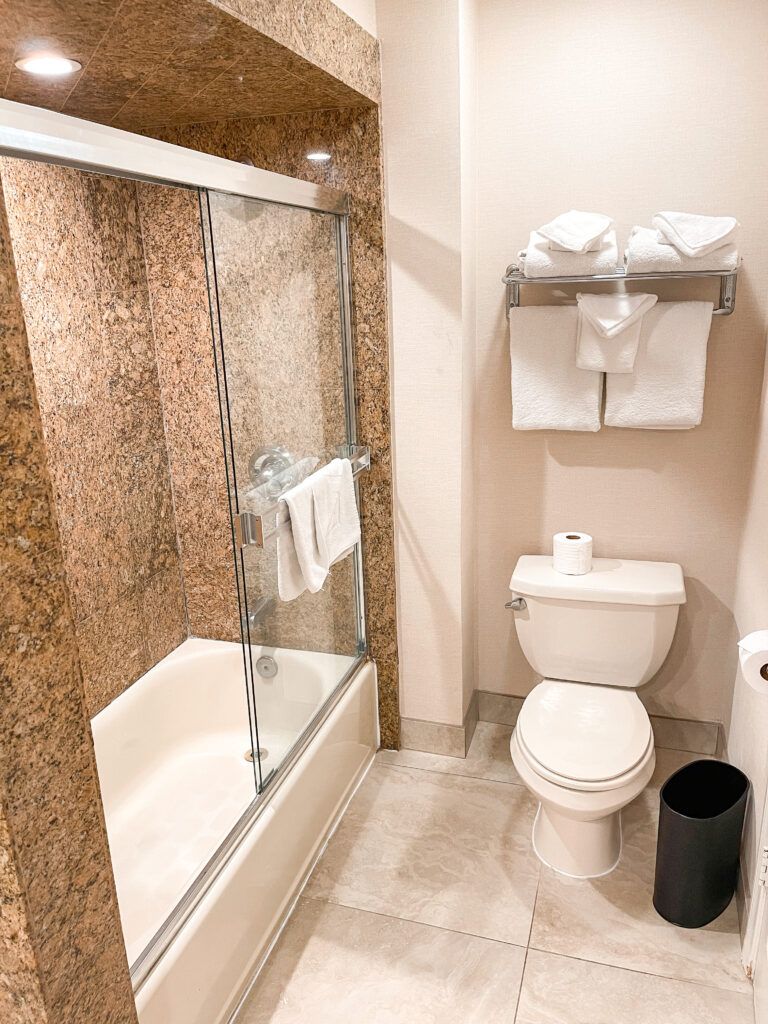 Kitchen
The kitchen is fairly large, for hotel room standards. It's not quite a full kitchen, but is equipped enough to allow you to prepare a few meals while visiting.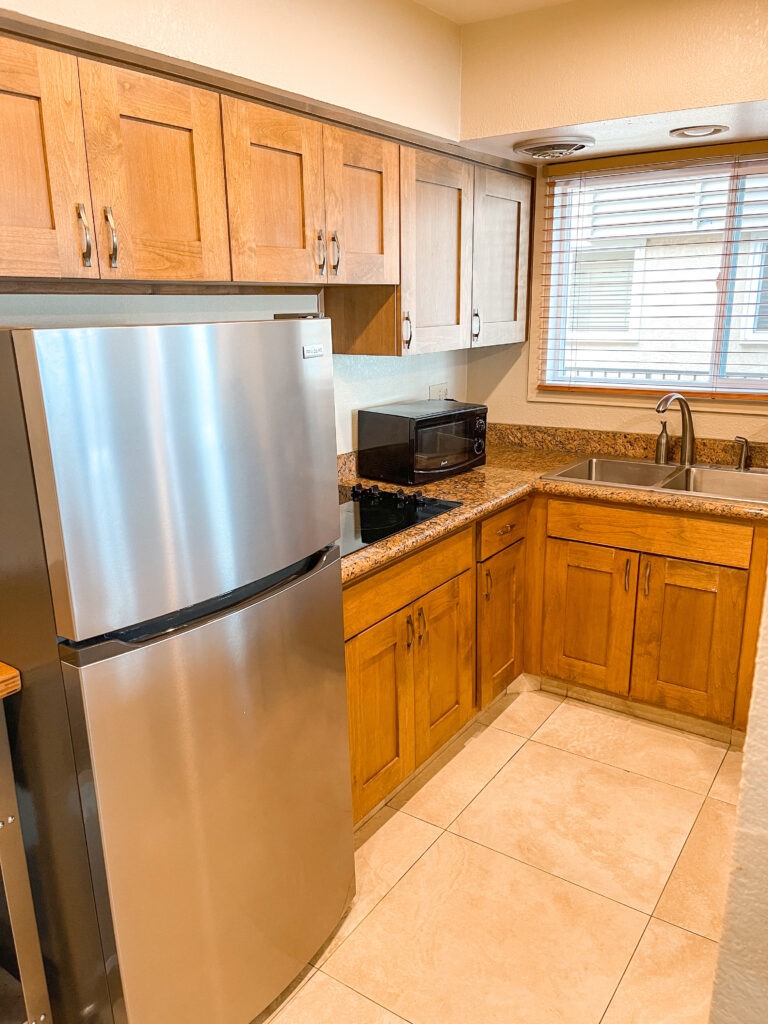 The refrigerator and freezer is definitely larger than the average hotel room. There is also a stove top with four burners and a microwave.
Deck / Patio
One of our favorite perks of staying at Best Western Island Palms is the view from our room of San Diego Bay. Many times we have seen military ships, sailboats, and cruise ships right from our room's deck!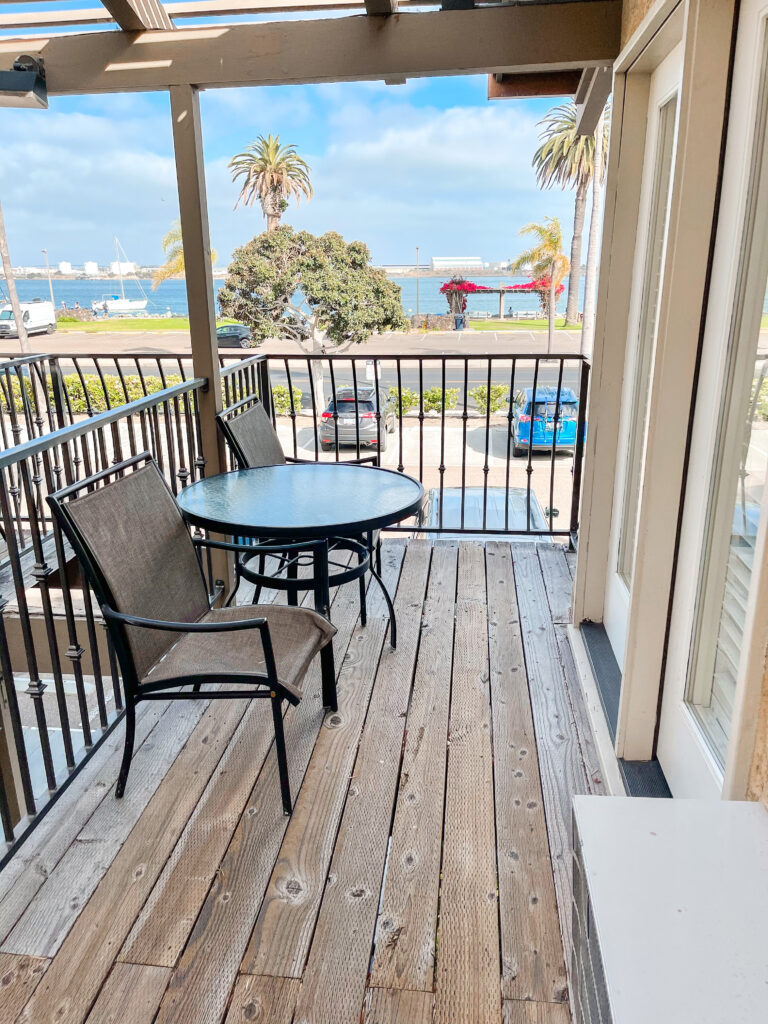 On our most recent visit, we saw the aircraft carrier USS Abraham Lincoln sail right by!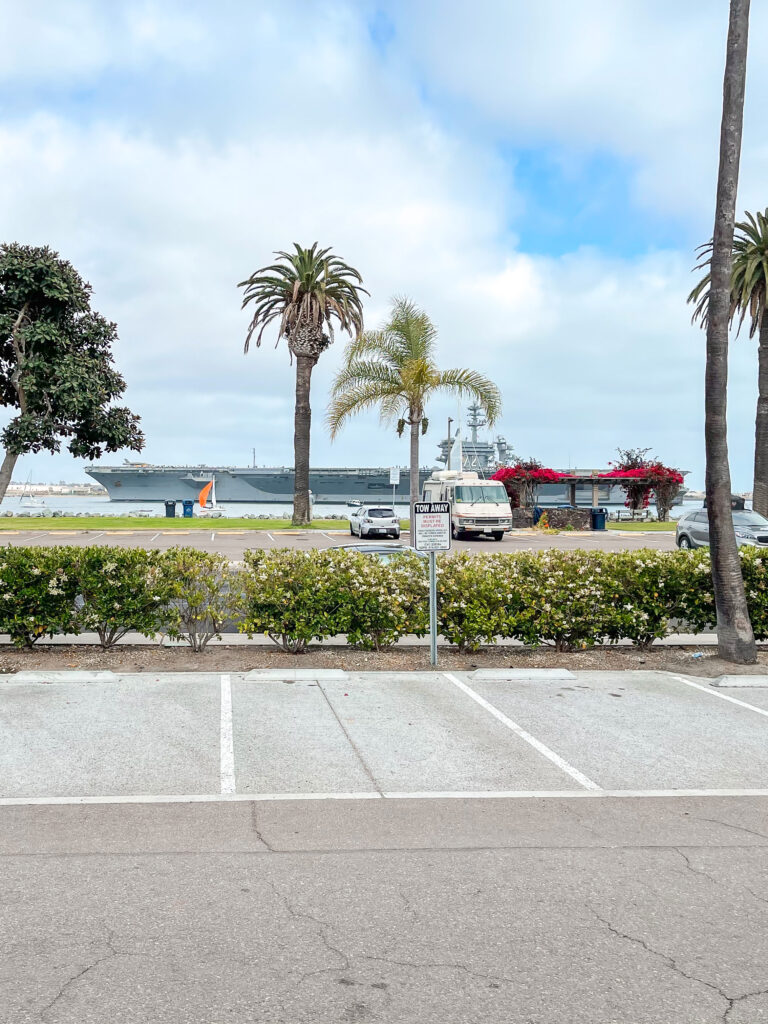 Marina View
The hotel rooms at Best Western Island Palms with either faces San Diego Bay or Shelter Island's Marina. We prefer a bay view, but if you want a little more calm, the Marina view might be the way to go.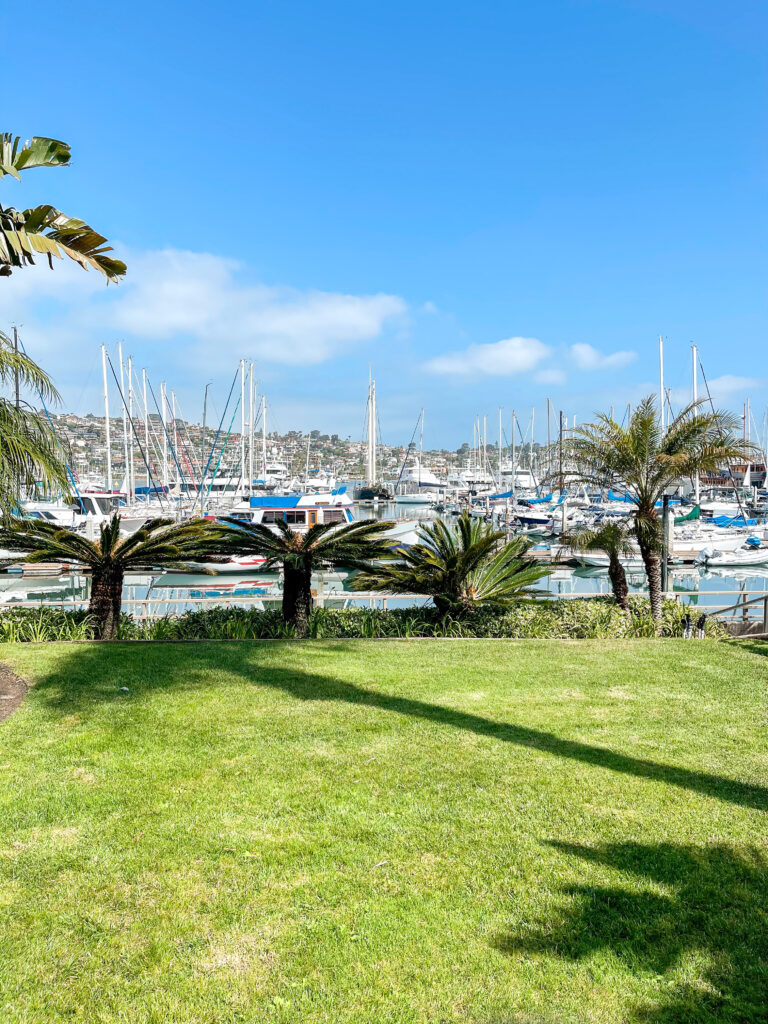 Casa Del Mar Building
The Best Western Island Palms Hotel has two different sections. The second section is called the Casa Del Mar Building. I believe that this area of the hotel was once a separate hotel and was purchased by Best Western.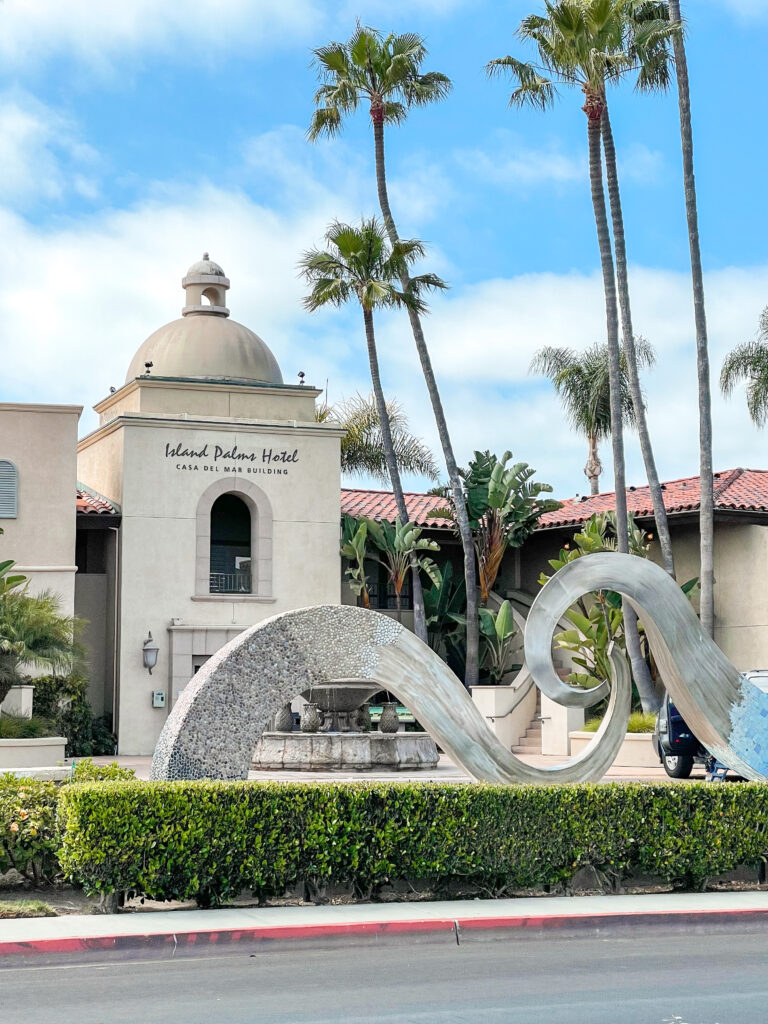 I have never stayed in a room in the Casa Del Mar Building, but they look on par with the rooms that I have stayed in, according to pictures I have seen online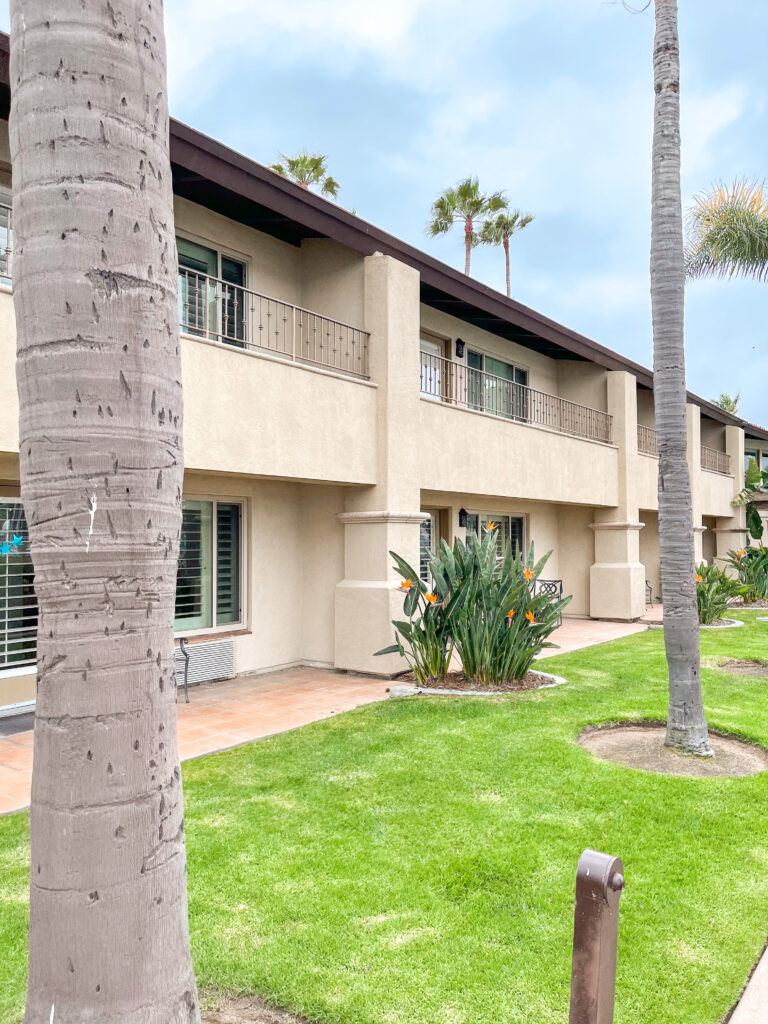 Island Palms Amenities
Best Western Island Palms has many amenities that make it a great hotel to stay at when visiting San Diego.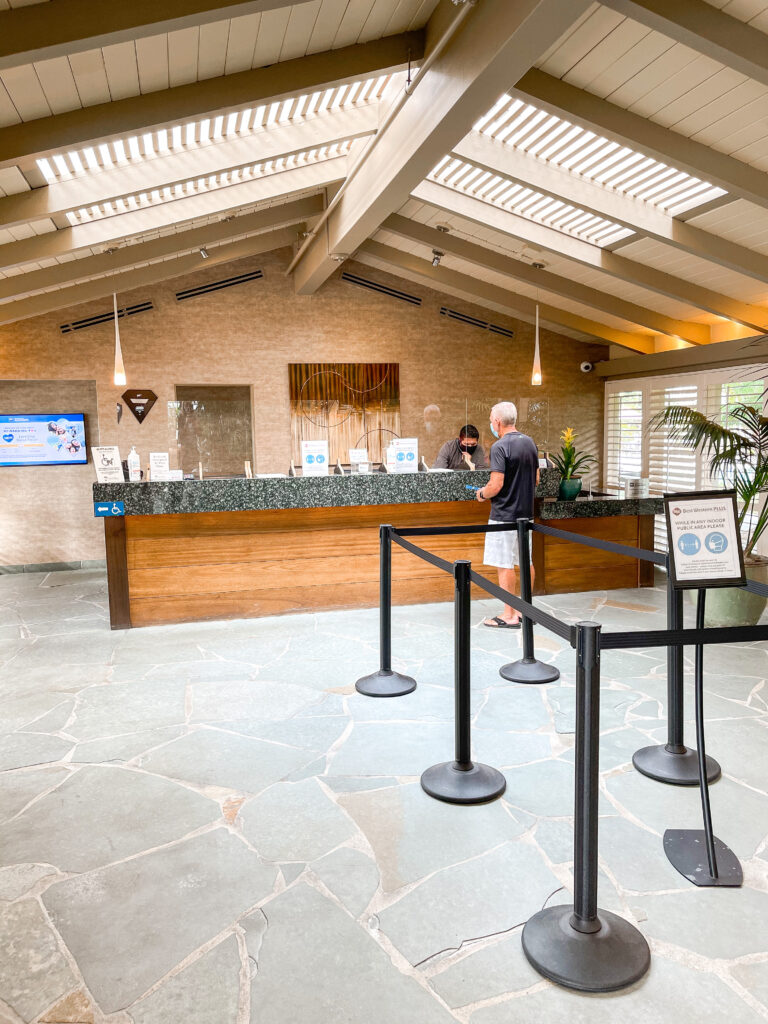 There are many reasons we choose to stay at Island Palms over and over. Here are a few hotel amenities offered from Best Western Island Palms.
Pool & Spa
I love the look and feel of the pool and hot tub area at Island Palms. The palm trees all around and view of the Marina, make it a very peaceful and fun experience.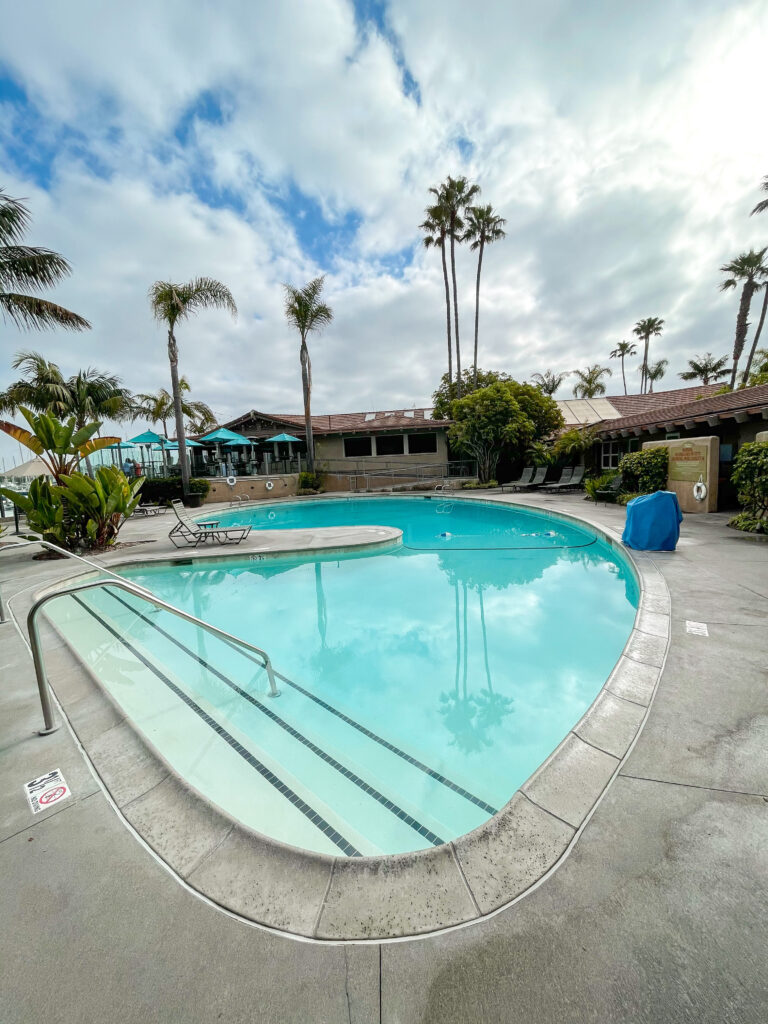 The pool has been converted to salt water since our last stay, so that is something to be aware of. My kids were not sure they liked it or not.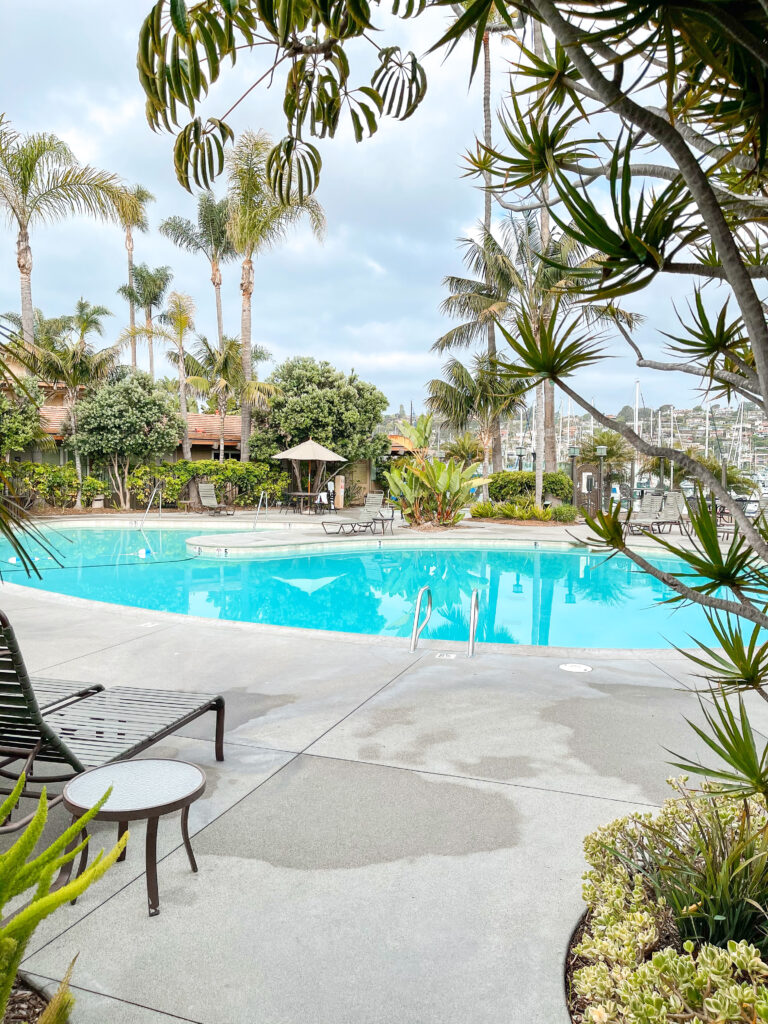 Casa Del Mar Pool & Spa
The Casa Del Mar Building section of Island Palms also has a separate pool and hot tub which never seem to be busy. If you want the pool to yourself, head here!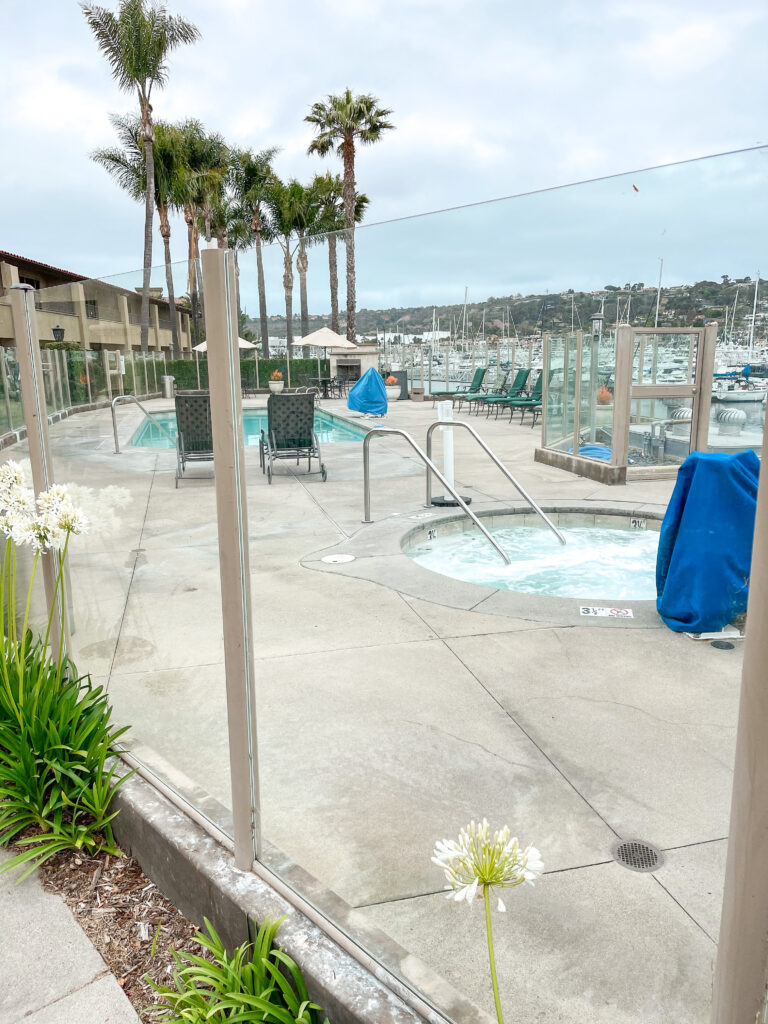 Complimentary Bicycles
The Best Western Island Palms hotel has complimentary bicycles for guests to use to explore Shelter Island. To use them, head to the front desk and request the keys to unlock them.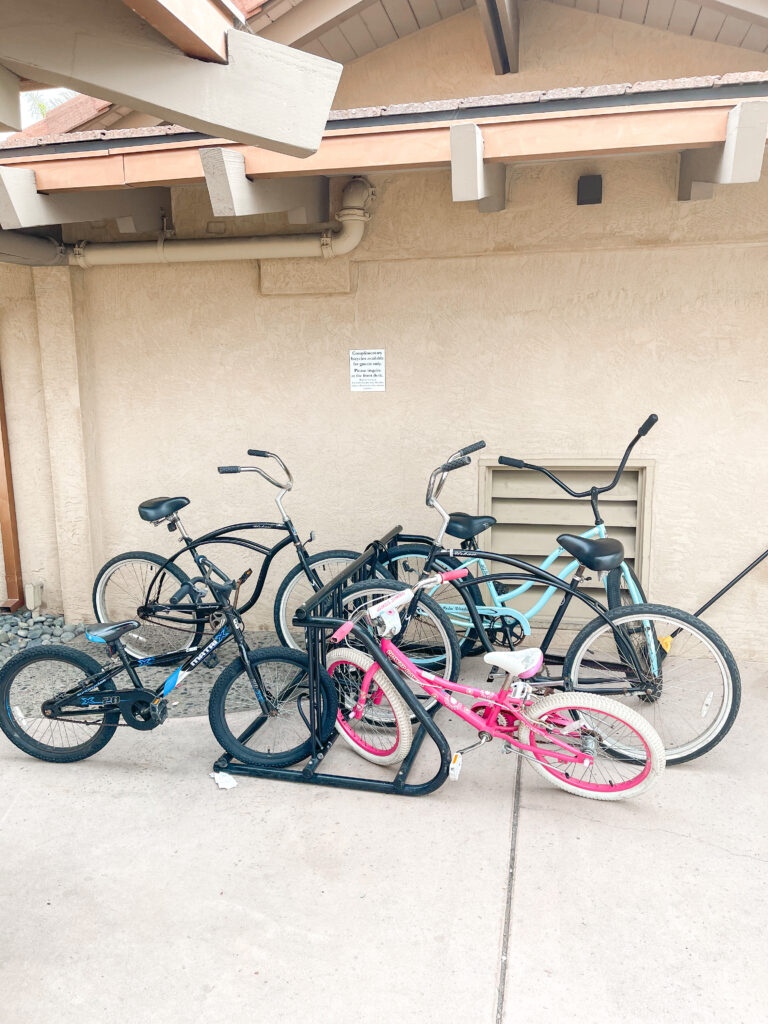 Fitness Room
There is a complimentary fitness room located in the Casa Del Mar Building. This room had a treadmill, elliptical machine, and some free weights.
On-site Restaurant
The hotel has it's own on-site restaurant called Blue Wave Bar & Grill. It is open for breakfast from 7 am – 11 am, for lunch from 12 pm – 2 pm, and fro dinner from 5 pm – 8 pm. The bar is open daily from 7 am – 9:30 pm. My family has had breakfast here a few times and we thought it was really good.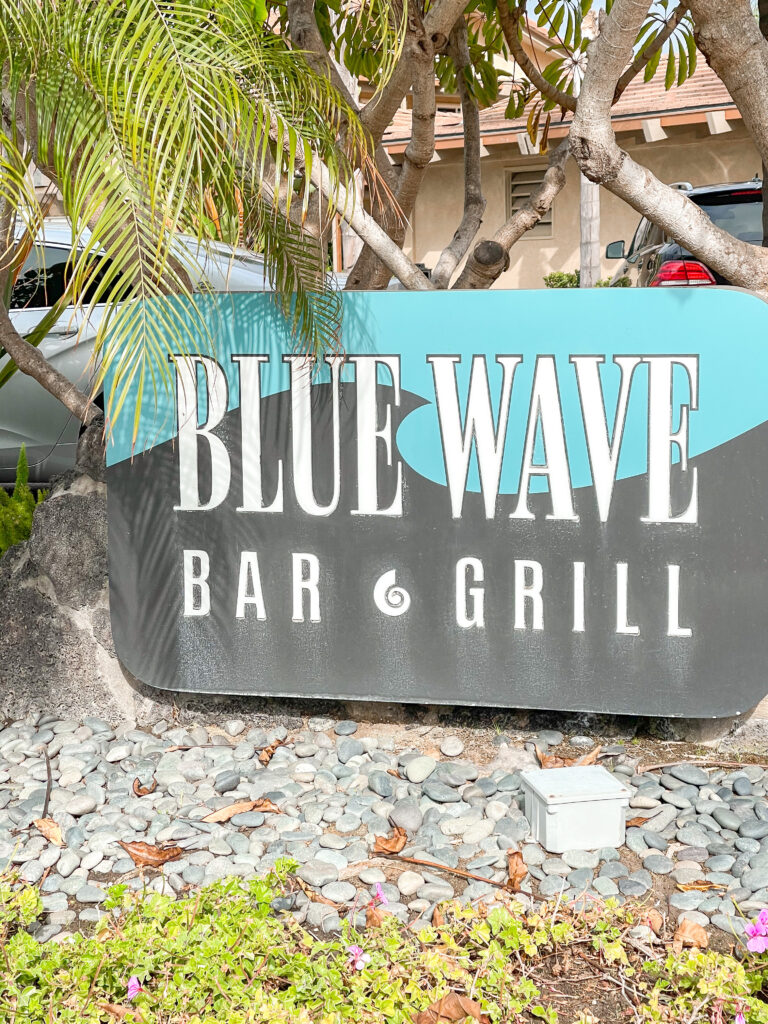 Playground
There is a park directly across the street from Island Palms. It is not owned by the hotel, but is definitely one of the reasons we always stay here. It's nice to have a place for the kids to get their wiggles out.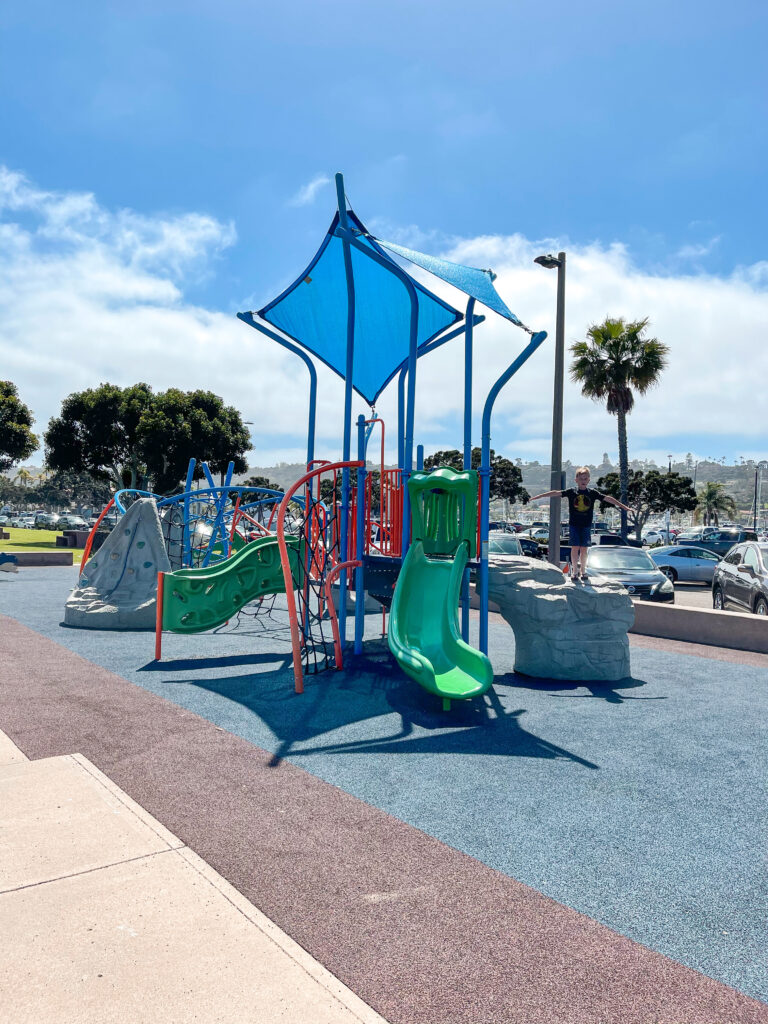 The view of downtown San Diego and Coronado Island from the playground can't be beat!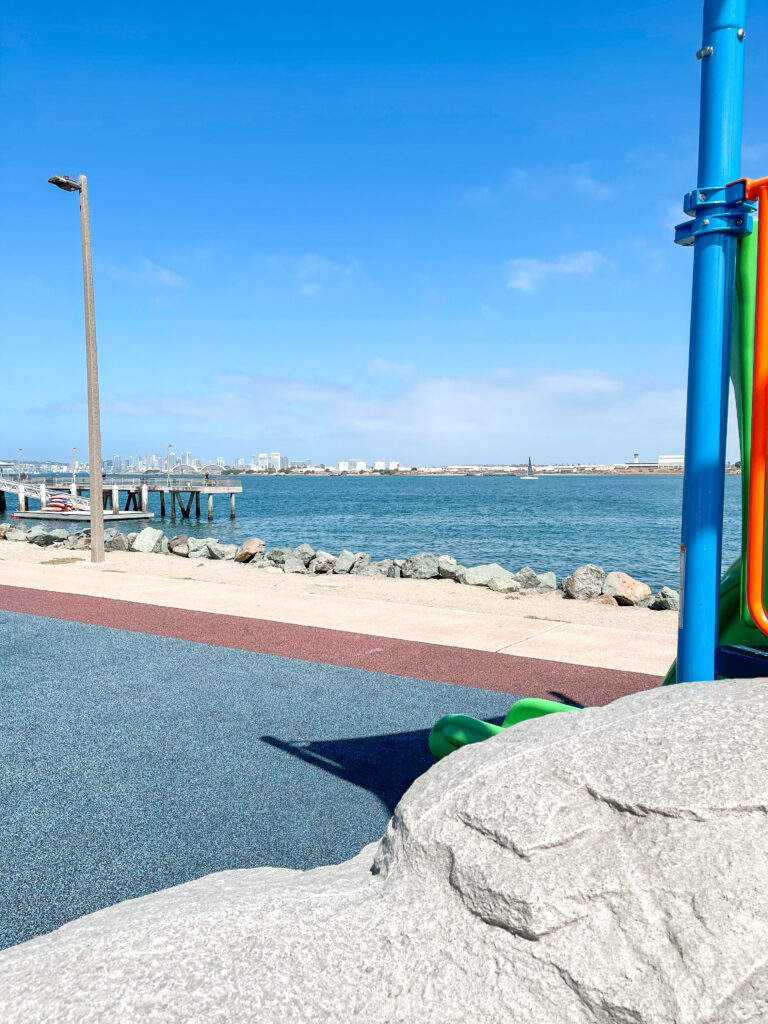 Fishing
A fun thing to do when staying at Island Palms is to cross the street and go fishing off the Shelter Island Pier. My husband and son did this and had so much fun!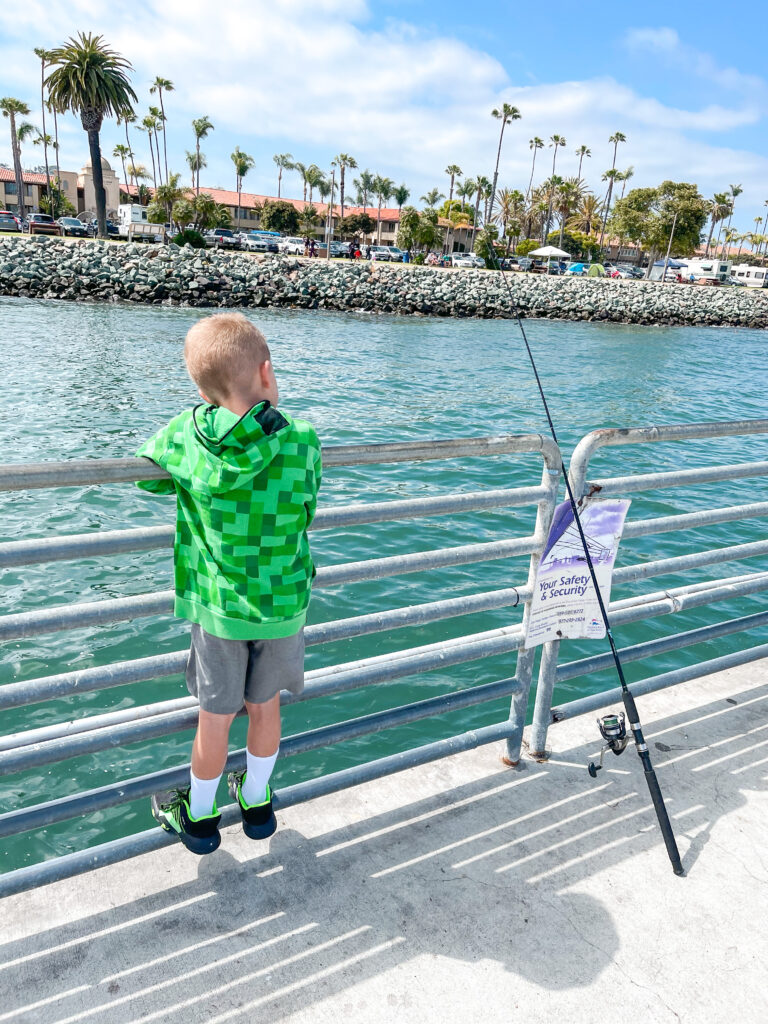 For around $5-$10 you can rent a fishing pole and bait and try your luck at catching a fish! Unfortunately, my little guy only caught some kelp, but had a great time anyway!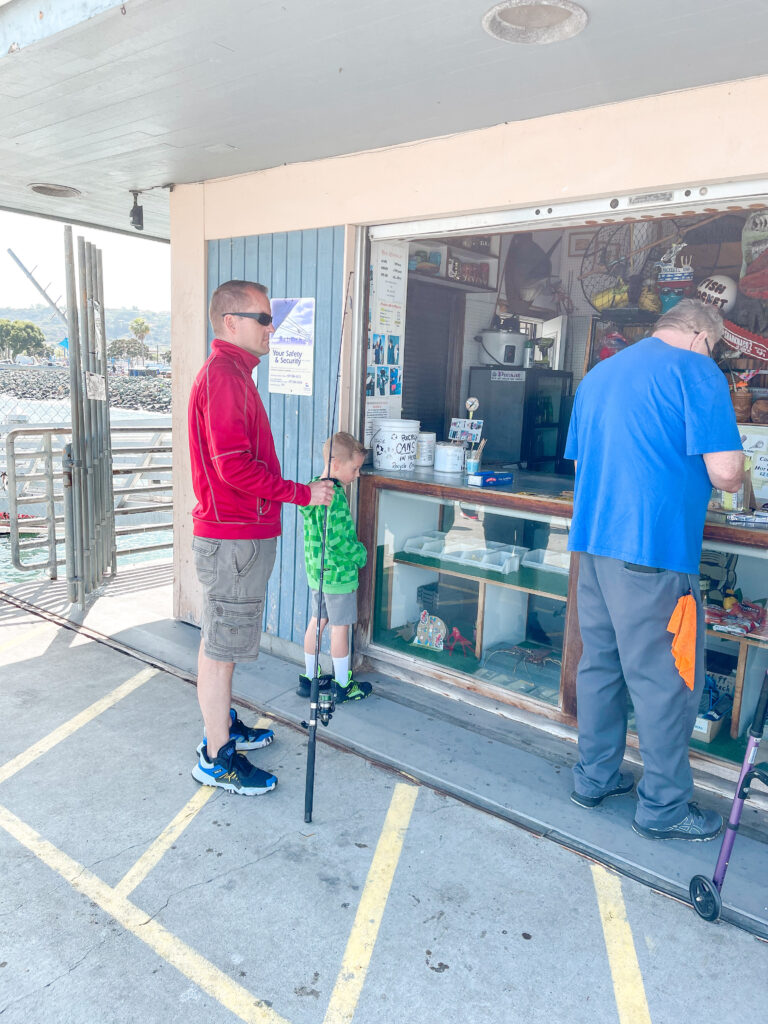 I hope you enjoyed this review and that it will help you decide if Best Western Plus Island Palms Hotel & Marina is right for your family! If you want to save a little money when booking, you can check out San Diego Vacation packages from my travel partner Get Away Today!
If you book at least a two- night stay at this hotel along with theme park tickets (check here for options) you can use the code: MommyMouse to save $10 on your package!
More Southern California Tips:
Watch the Video here: