Crack Deviled Eggs, or Bacon Ranch Deviled Eggs, take hard boiled eggs to a whole new level! The combination of ranch dressing, bacon and seasoned salt will make this side dish or appetizer one that you will want to enjoy all year long!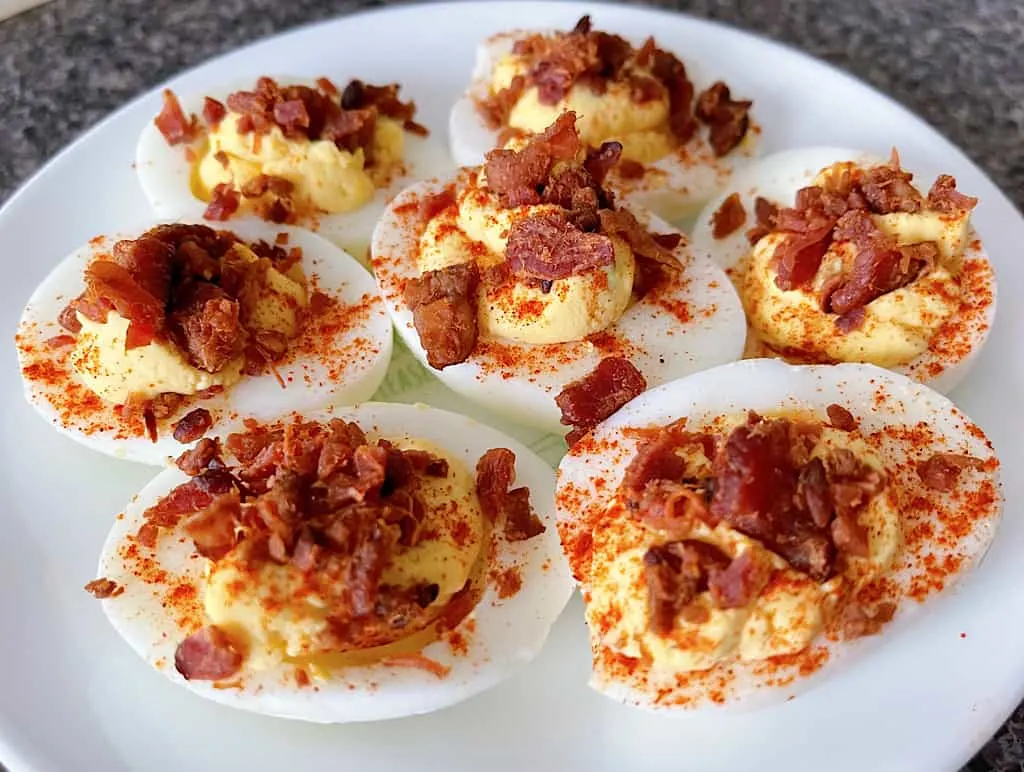 This post may contain affiliate links. When you click on these links, I get a small percentage back at no cost to you! For more information see my disclosure policy.
Below you will find tips, tricks and helpful hints for making this recipe including step by step instructions with pictures. If you would like to go directly to the recipe, scroll down to the recipe card or tap "Jump to Recipe" at the top of the page.
Why I Love this Recipe
Deviled eggs are one of my favorite appetizers. I always get a little excited when they make an appearance at a party or a barbecue.
They are also an Easter tradition at my house.
With three little boys, we hard boil A LOT of eggs. There's no better way to get your protein than from turning delicious hard boiled eggs into Crack Deviled Eggs.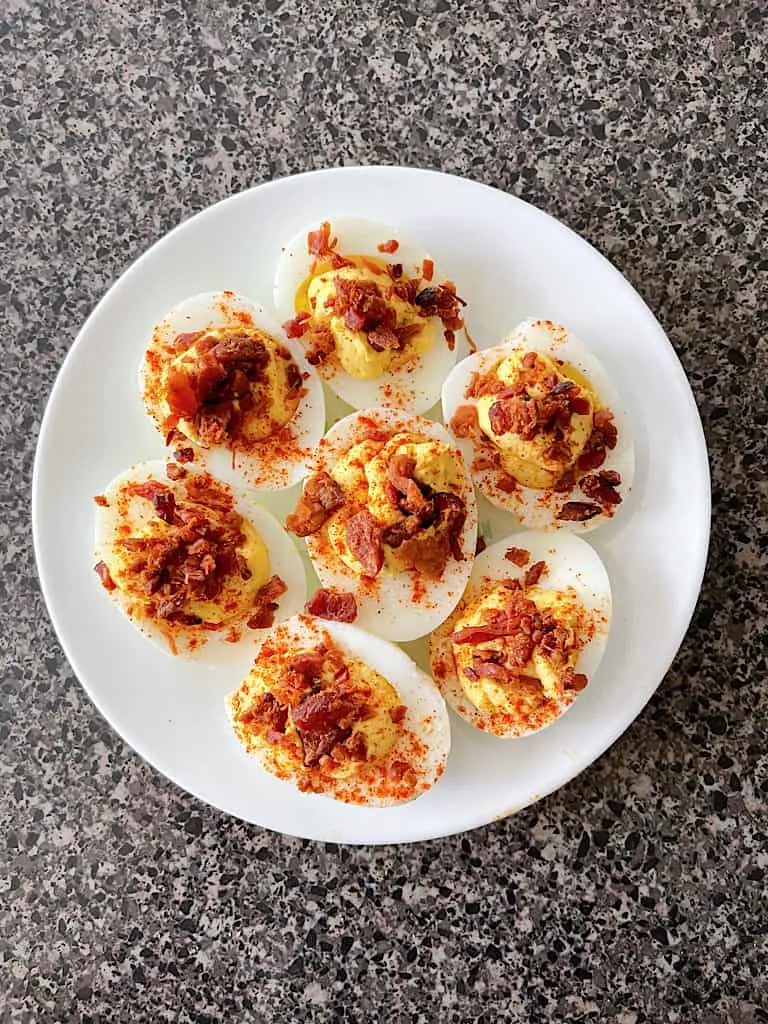 I love crack potatoes, hash browns mixed with cream cheese, ranch seasoning and bacon….mmmmm.
Then along came crack chicken. Pretty much the same thing, just chicken instead of potatoes.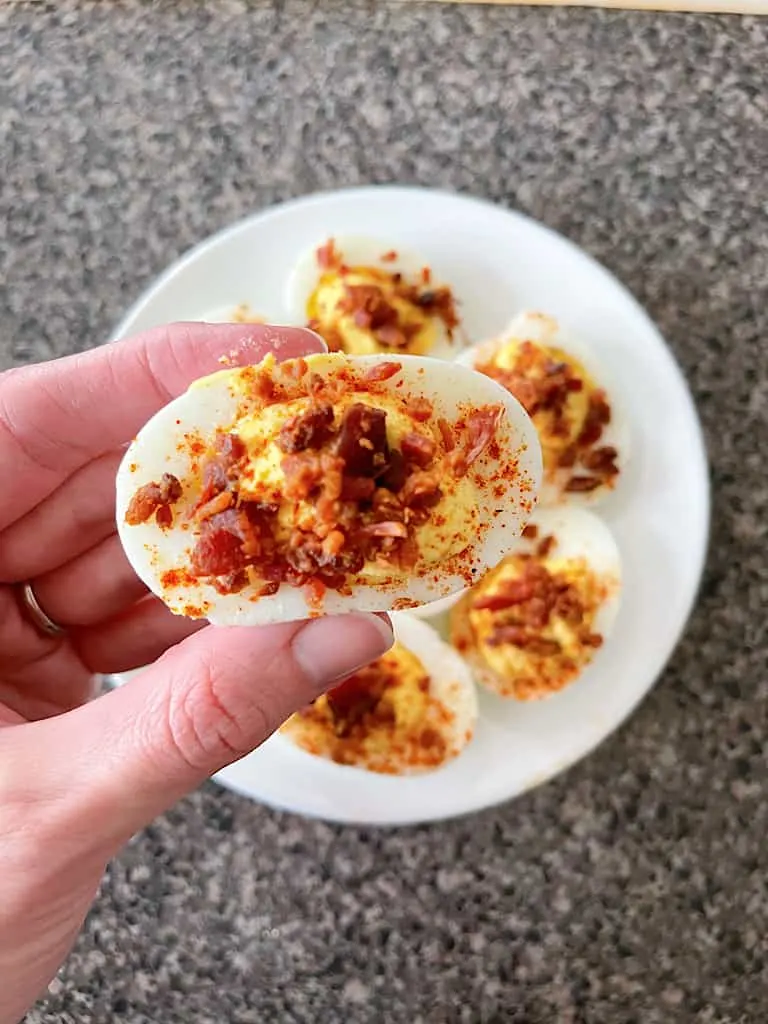 It seems like the combination of ranch and bacon was meant to be.
After you taste these Crack Deviled Eggs, you'll be thinking that ranch, bacon and hard boiled eggs were meant to be. These eggs are epic!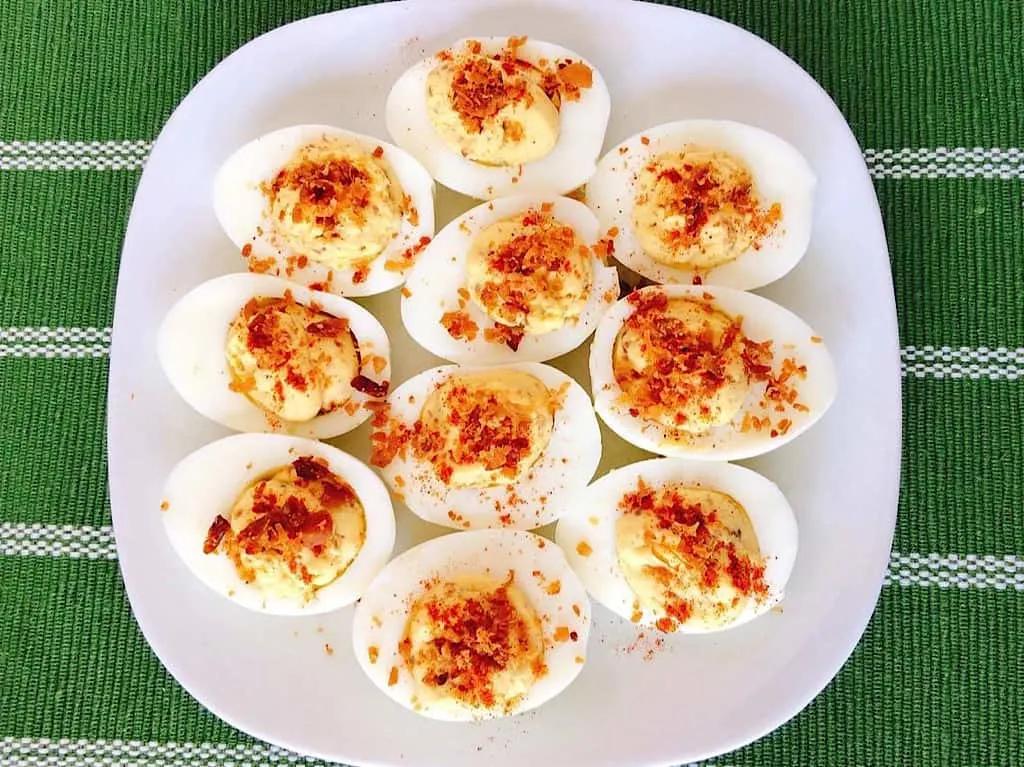 How to Get Perfect Hard Boiled Eggs
Before you can make these Bacon Ranch Deviled Eggs, you are going to need to start out with some hard boiled eggs.
There are many ways to get perfect hard boiled eggs, but my favorite by far, is to use my Instant Pot.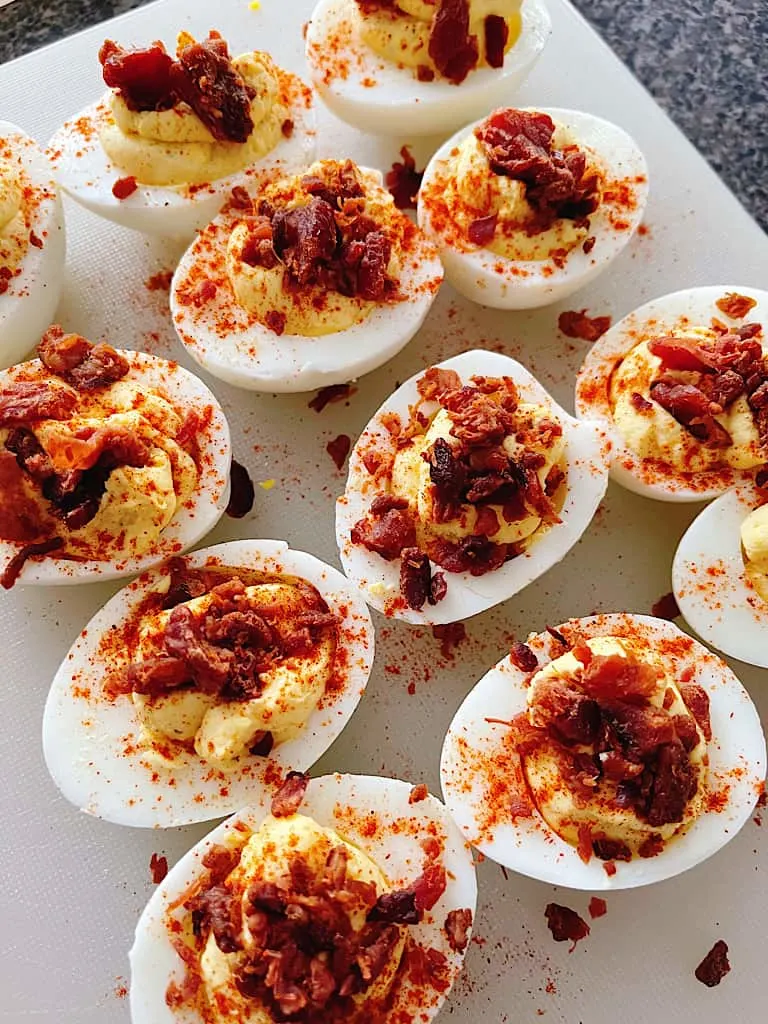 How to Hard Boil Eggs in an Instant Pot
Place the eggs on a rack or in a steamer basket in your Instant Pot.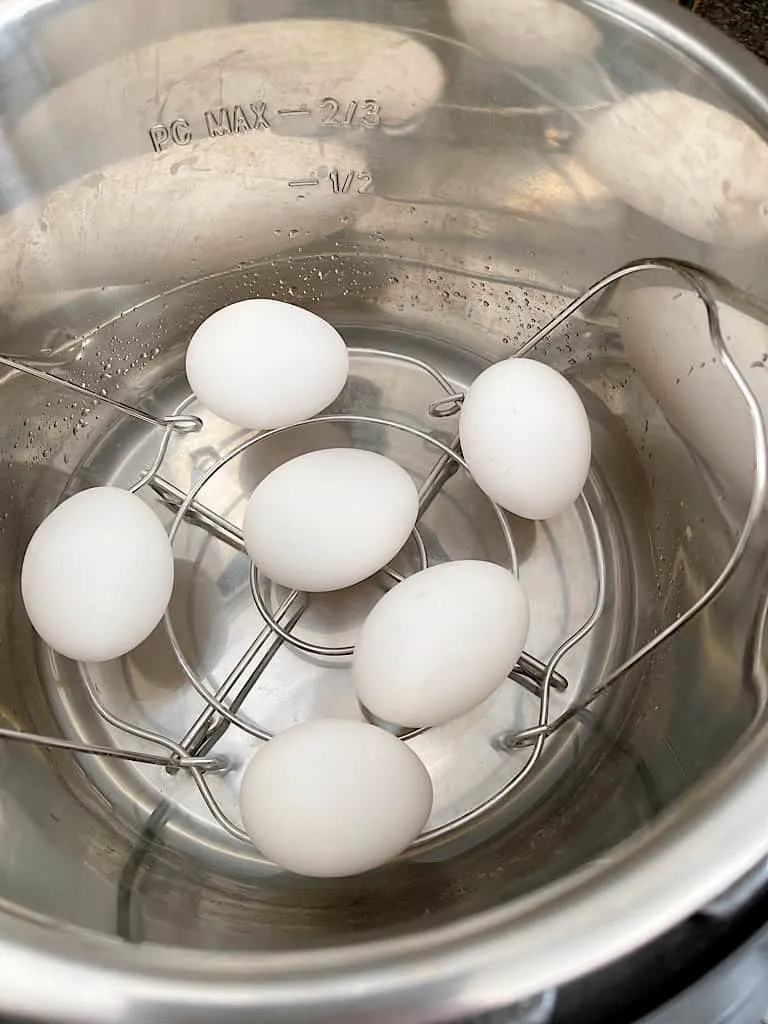 Put on the lid and close the vent.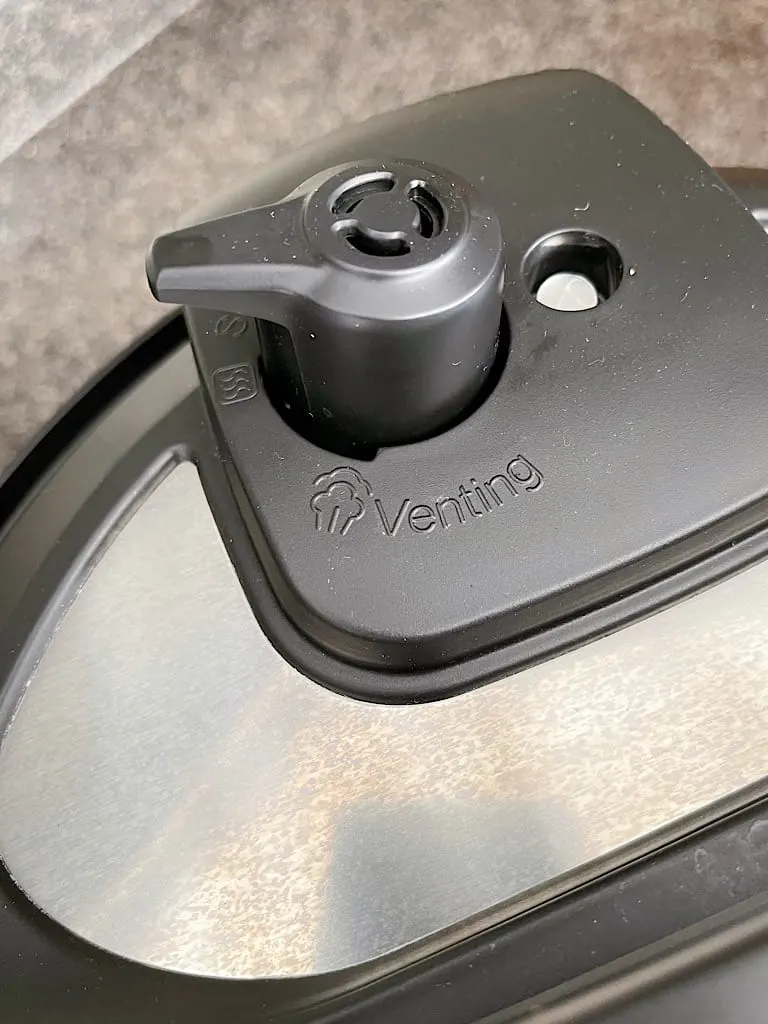 Pressure cook for 7 minutes.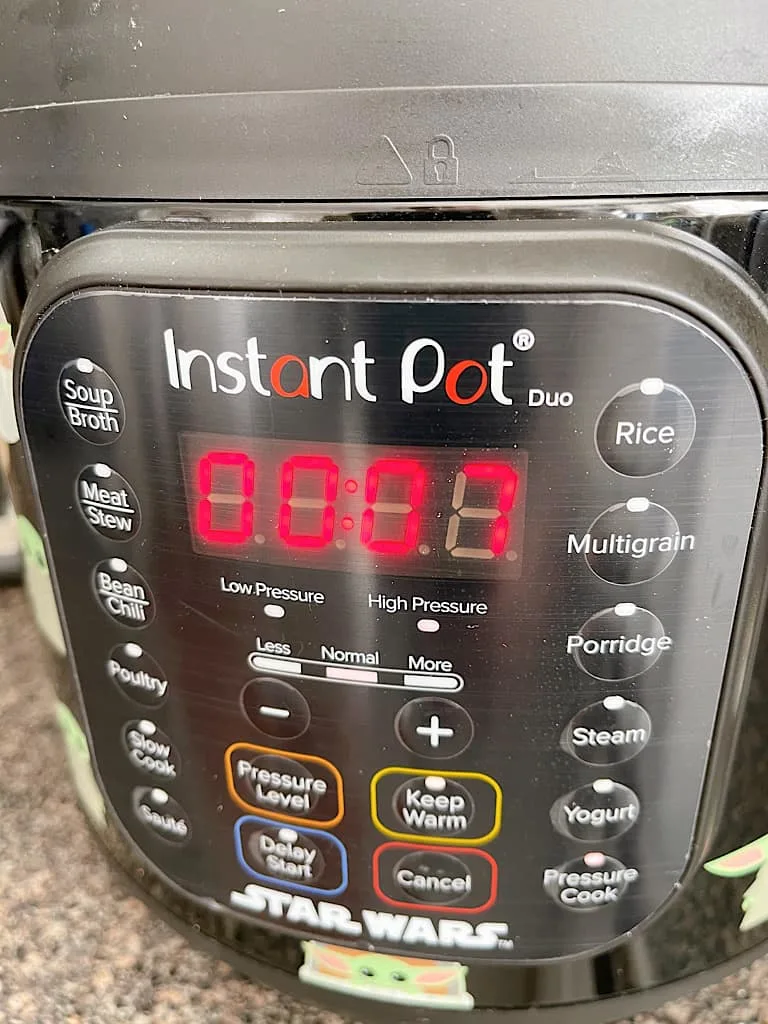 Release the pressure then transfer the eggs to a water/ice bath for 5 minutes.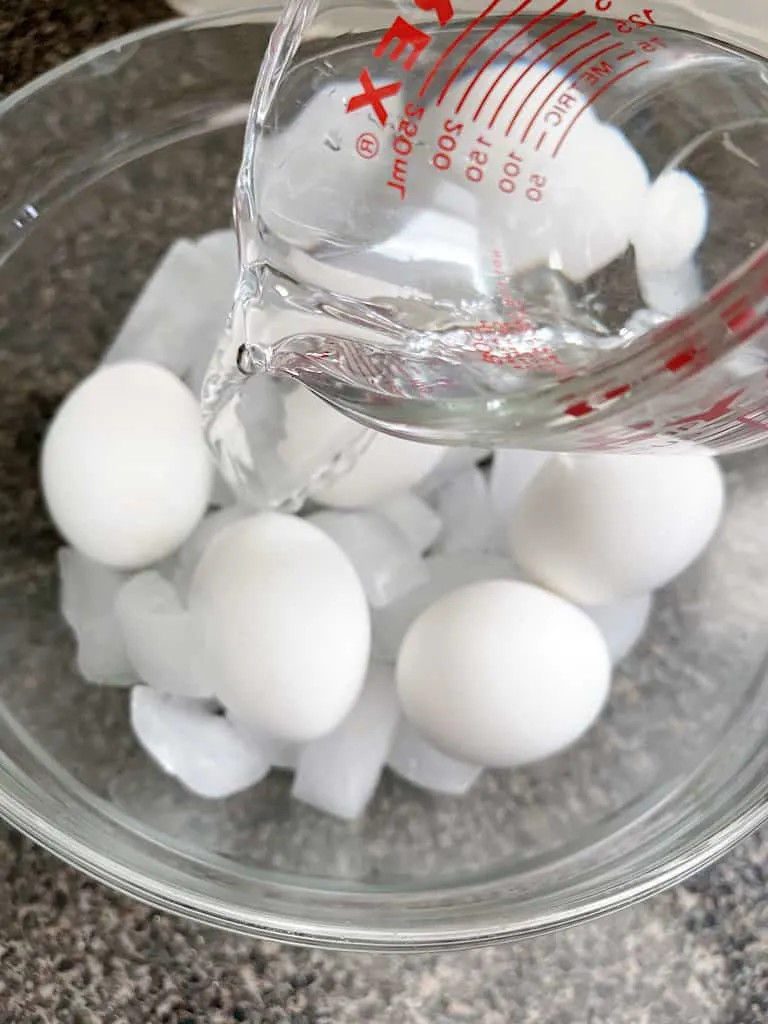 Then you are ready to peel and prepare the deviled eggs.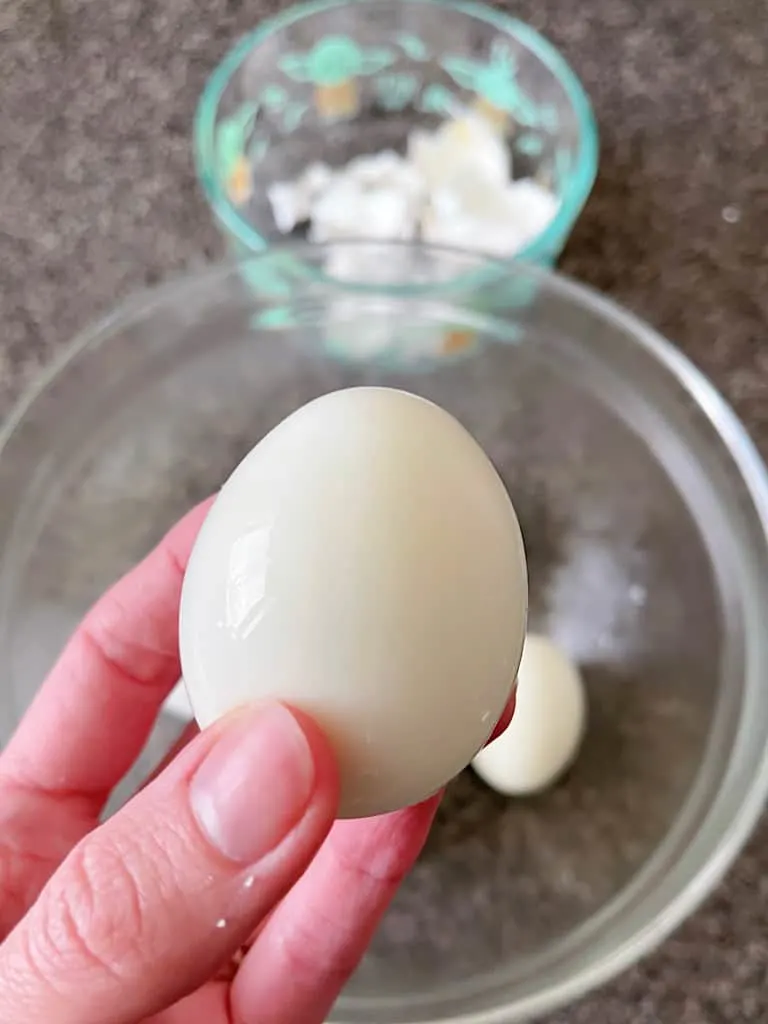 How to Hard Boil Eggs on the Stove
There are many methods out there to hard boil eggs on a stove top. This is the best way that I have found below.
Place the eggs in a large pan and cover with water, so that it is at least one or two inches above the eggs.
Turn the heat on high until the water begins to fully boil.
Put a lid on the pan and turn off the heat.
Allow the pan to sit on the warm burner for 10-12 minutes.
Drain the water and add the eggs to a water/ice bath for 5 minutes to stop the cooking process.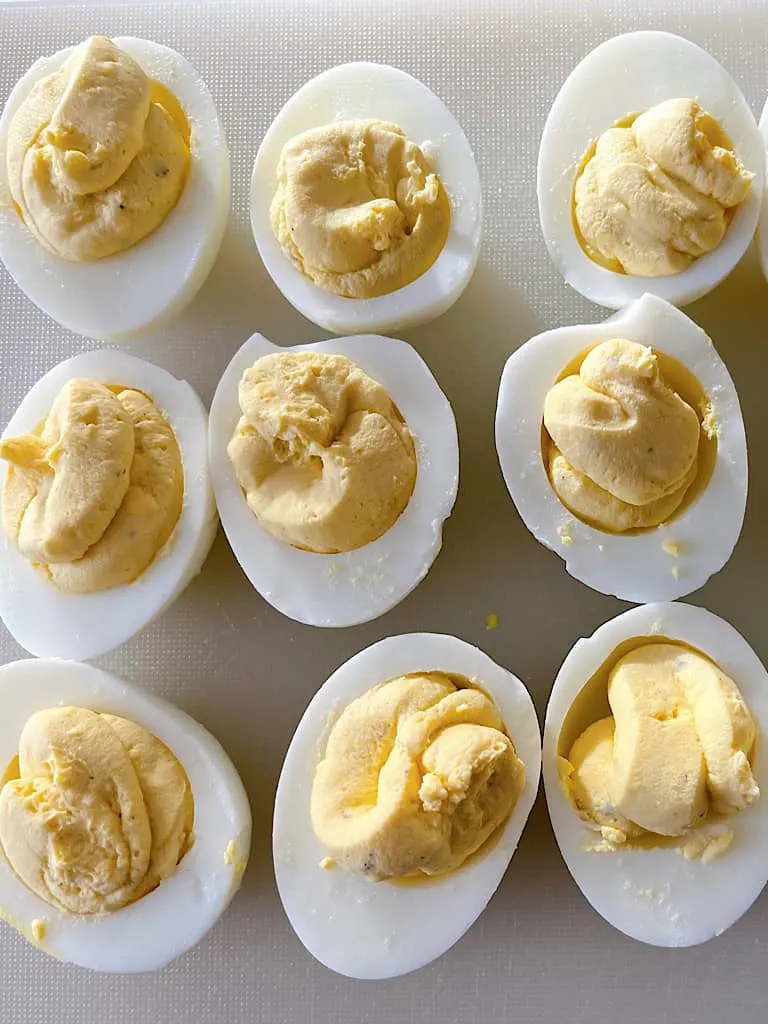 Crack Deviled Eggs Ingredients
*Ingredient amounts are located in the recipe card at the end of this post.
Hard-Boiled Eggs, peeled

Ranch Dressing

Bacon Pieces

Seasoned Salt

Paprika for garnish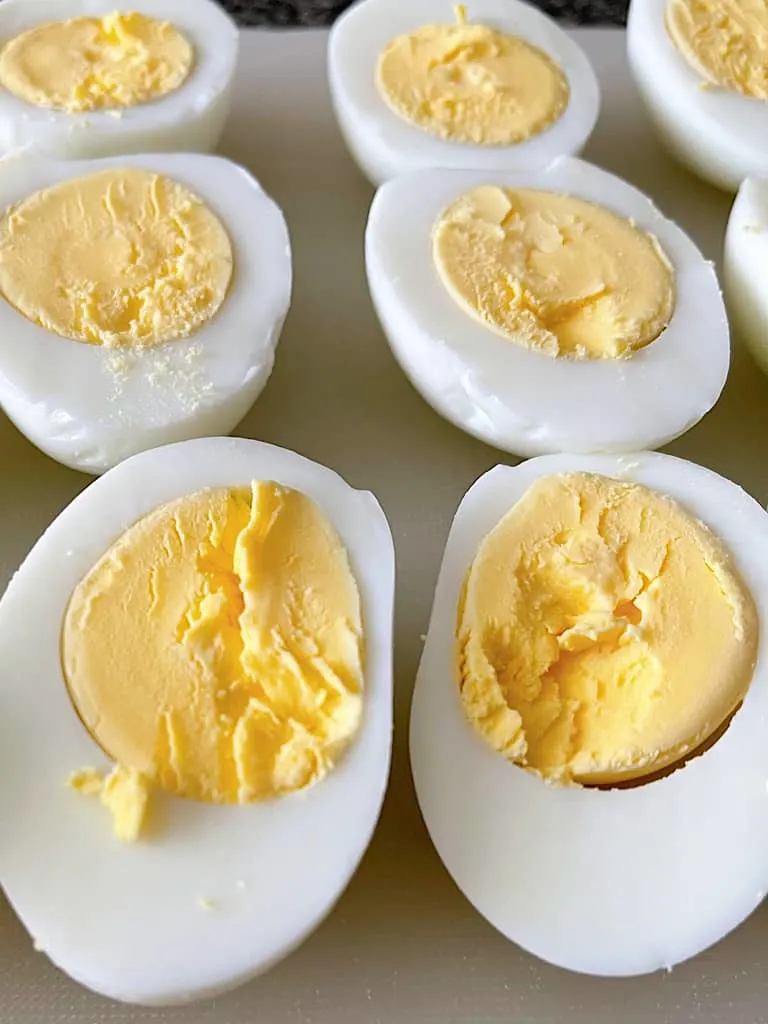 Helpful Kitchen Items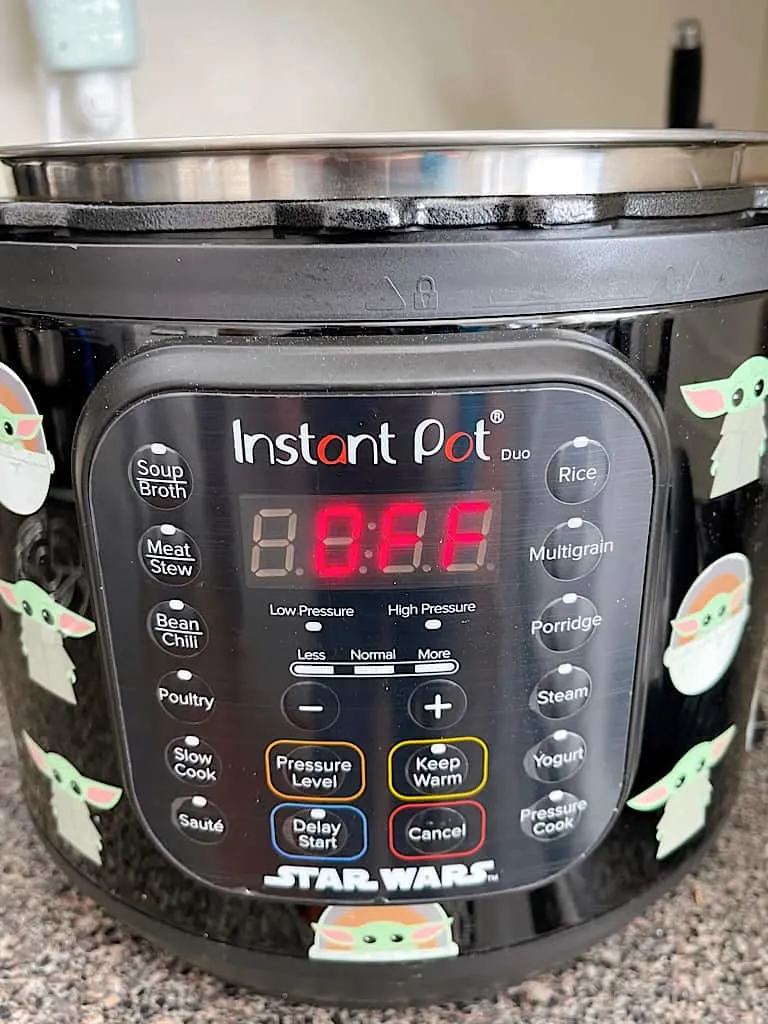 How to Make Crack Deviled Eggs
Start out by hard boiling the eggs. I usually use the Instant Pot method I mentioned above, but you can easily boil them on the stove.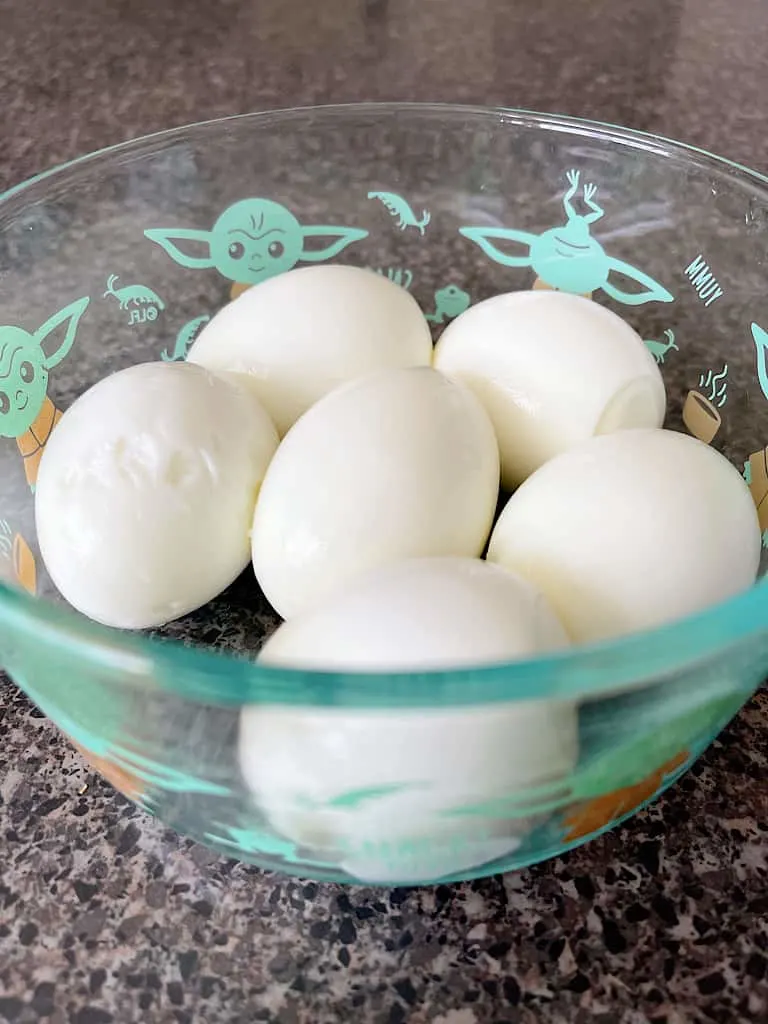 When the eggs are cooled, peel them and slice them in half.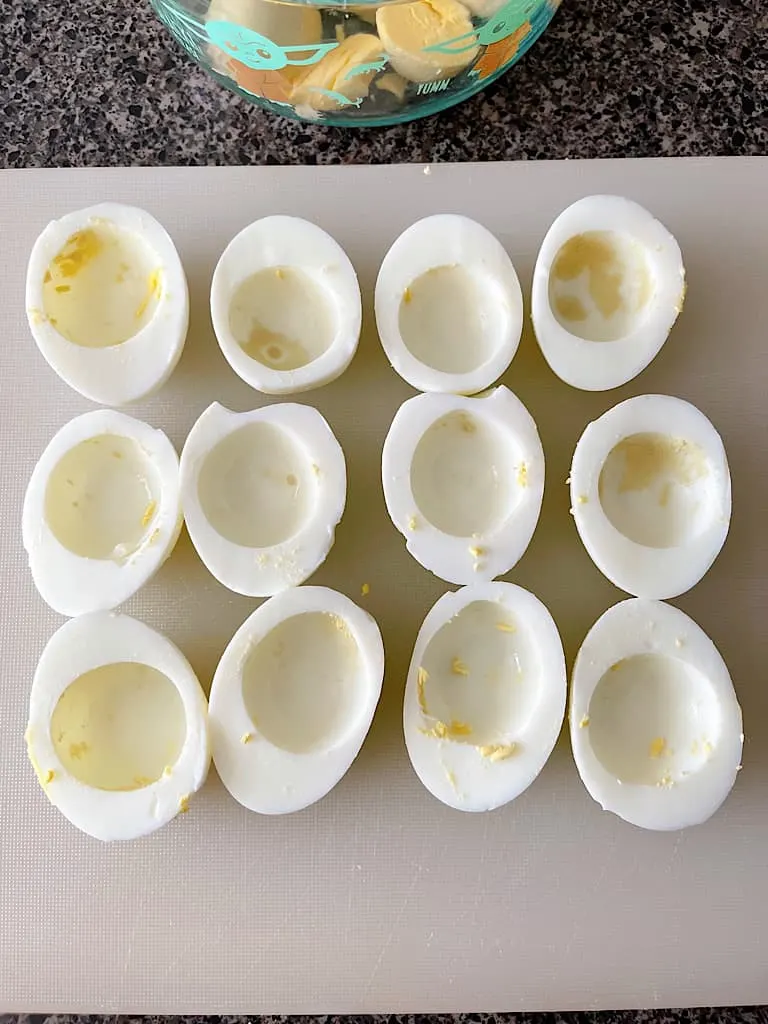 Remove all of the yolks and place them in a mixing bowl. Use a fork to smash the yolks.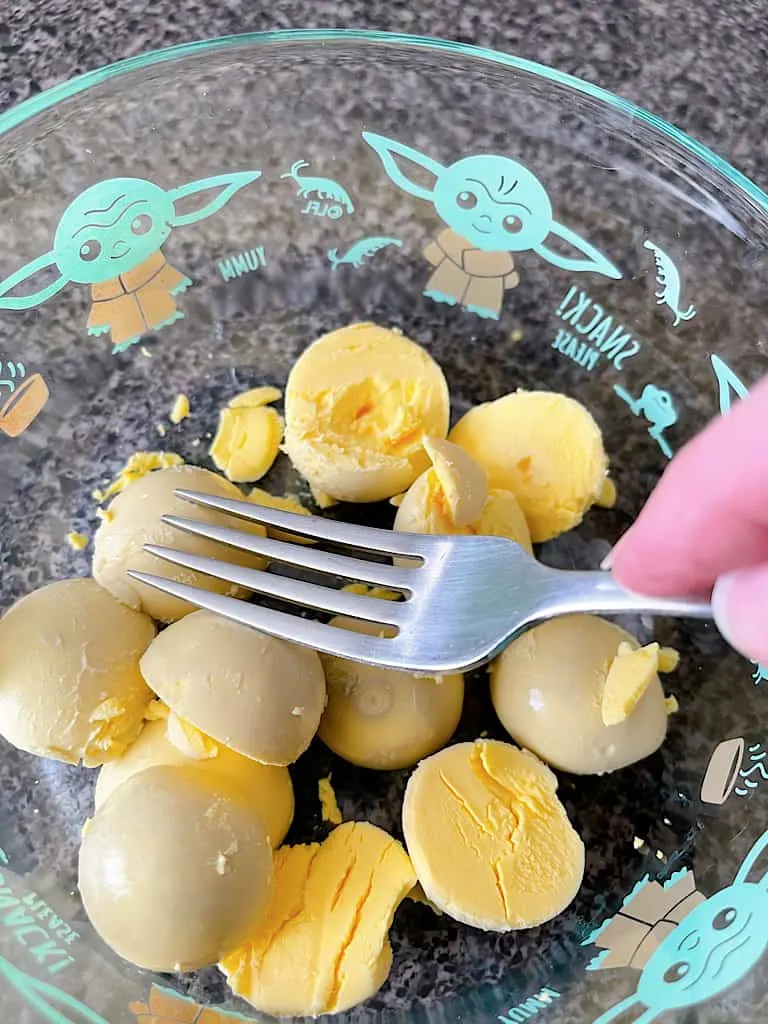 Add the ranch dressing and seasoned salt to the yolks and mix. Feel free to add more ranch dressing until you achieve your desired consistency.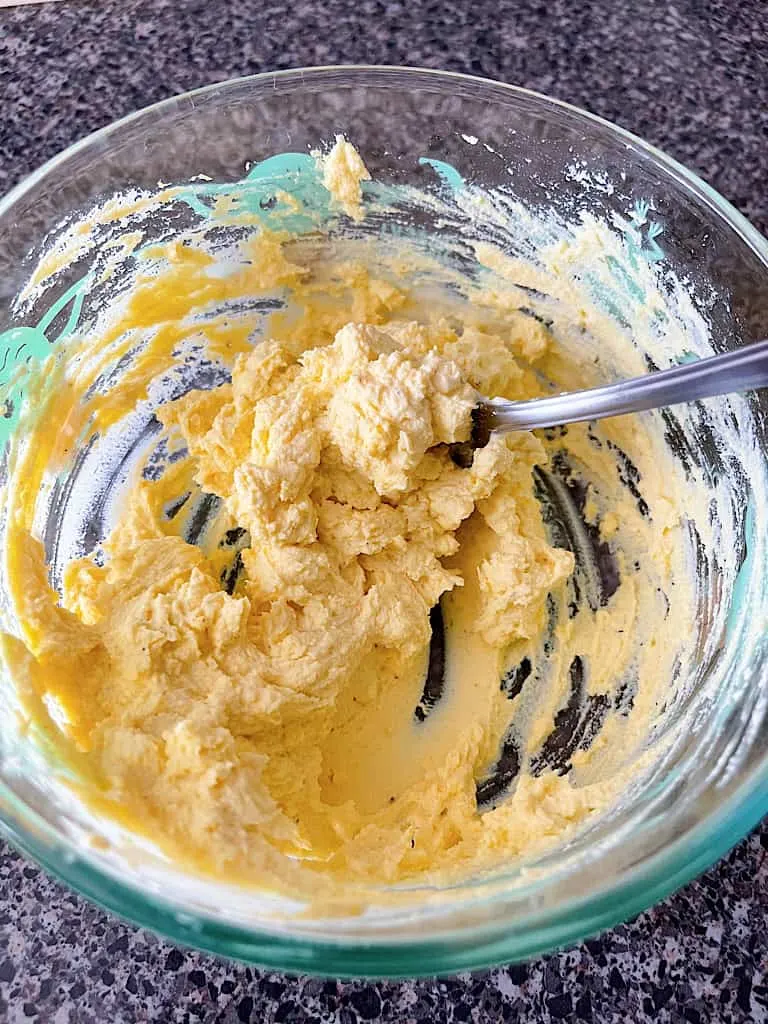 Place a ziplock bag into a large glass and f

ill the bag with the egg yolk mixture.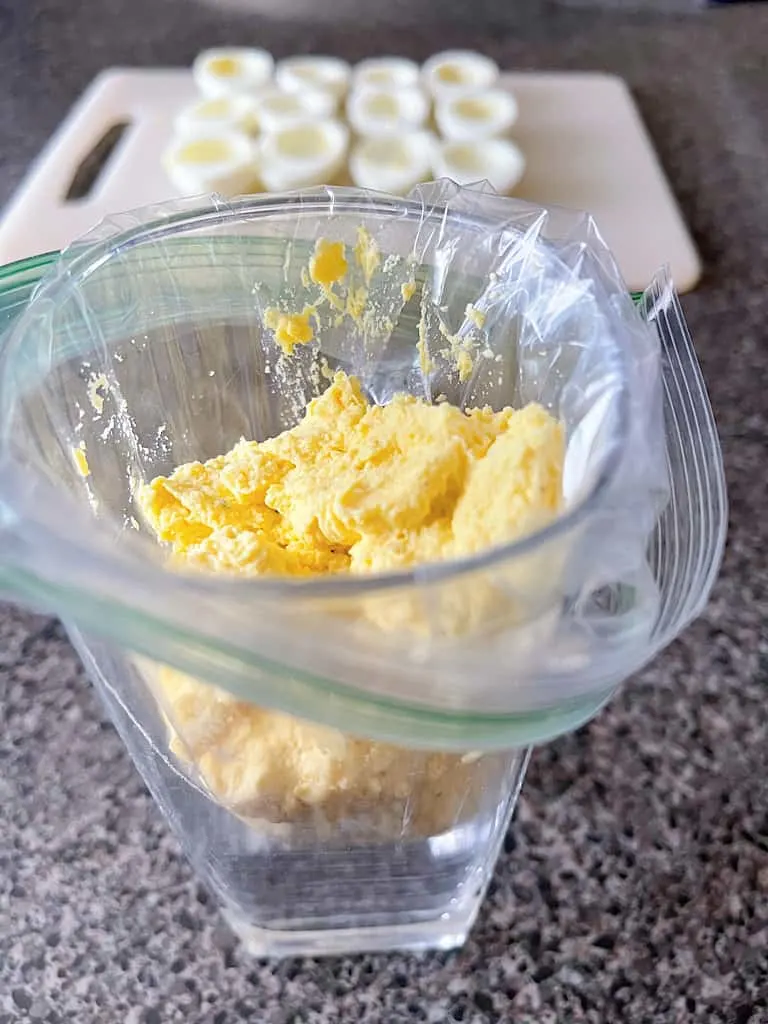 Snip off one end of the bag and squeeze the filling into the eggs.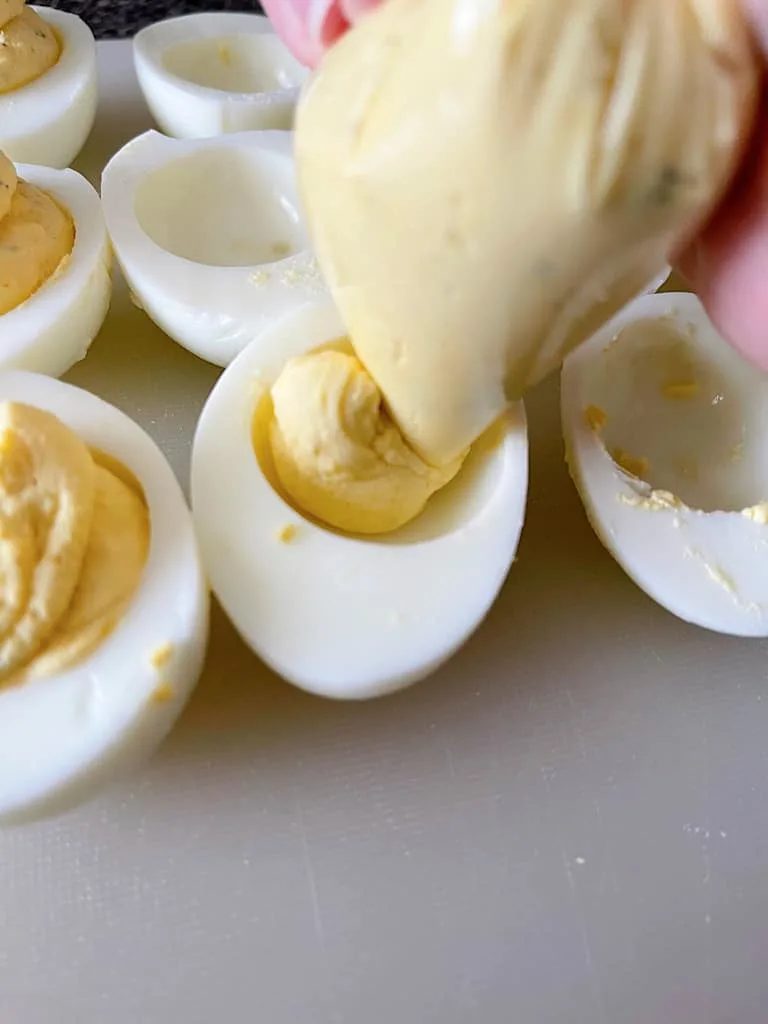 Sprinkle paprika over the deviled eggs.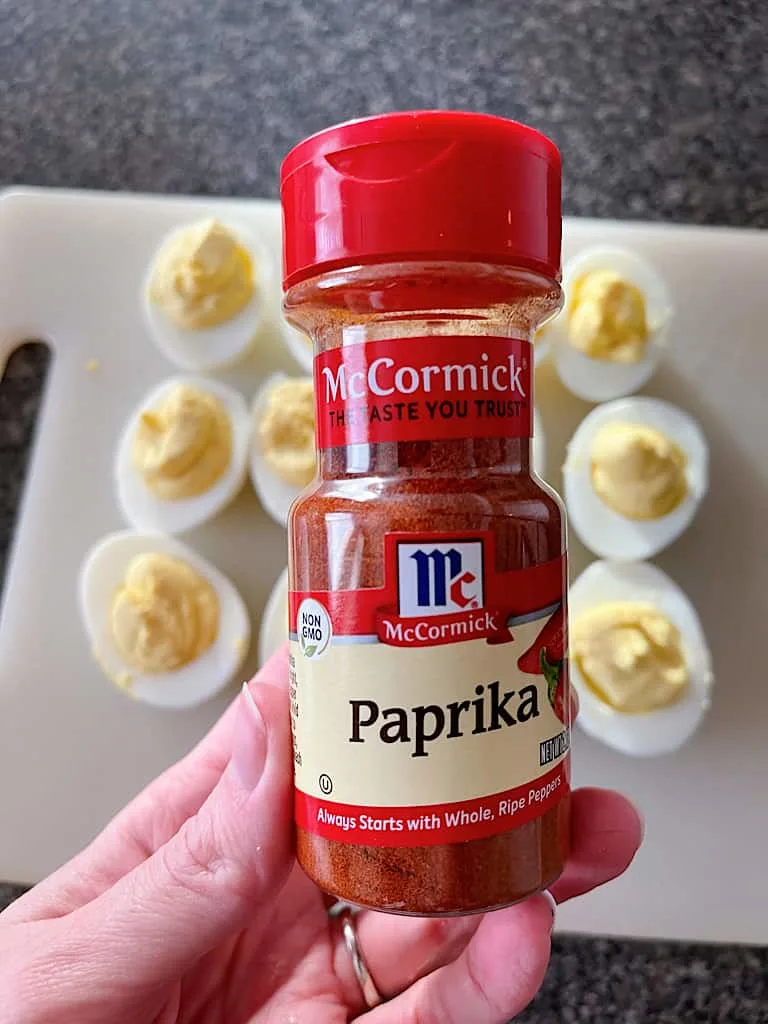 Top the deviled eggs with bacon pieces. I used the pre-packaged bacon pieces that are found by the salad dressings at the grocery store.
More Egg Recipes:
Watch on YouTube: