A gift guide for car lovers including ten things every car lover and enthusiast NEEDS!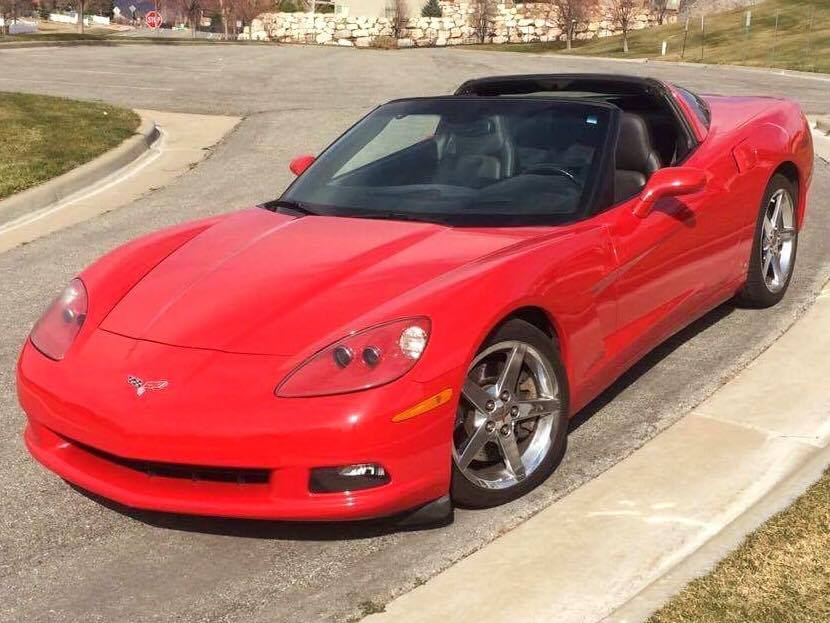 Cars are kind of a big deal in my family. Growing up, I watched my dad drag race his 1967 Camaro every weekend and frequented many car shows. My dog was even named Chevy! Fast forward to today, there is an awesome 2007 Victory Red C6 Corvette parked in my garage. My husband and boys are obsessed with taking care of our new "baby".
Most of us know someone who, like the men in my life, take their cars very seriously and treat them almost like a member of the family. So, with the help of my husband, we came up with The Ultimate Gift Guide for Car Lovers that will help them let their car shine! The products in this gift guide have been tried and tested by my husband and three boys are have been given the the thumbs up for the passive and serious car lover alike. Hopefully, a few of these suggestions will lead you in the right direction to make the car lover in your life smile!
Disclaimer: This post contains affiliate links. I only recommend products that I love. If you use my link to purchase any items, I receive a small percentage at no cost to you. It helps pay for my time to find these great items!For more information see my disclosure policy.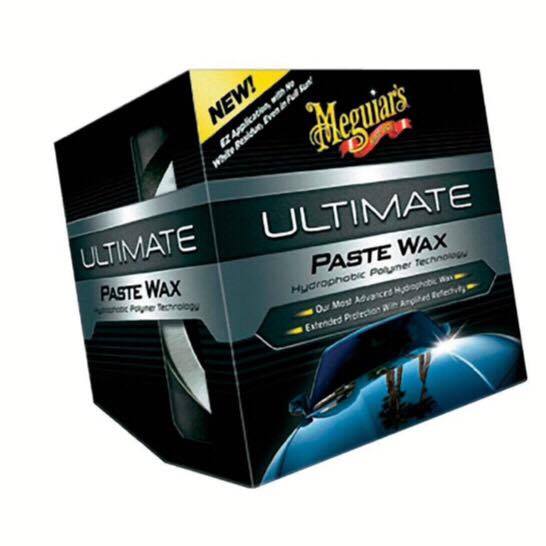 Does your vehicles paint not shine like it used to? Do you want it to look like it just came off the showroom floor? Then be sure to give Meguiar's Ultimate Paste Wax as a gift for the car lover in your life. This product will add shine and protection unlike other products. This wax will take your paint from zero to HERO!
Just used this on my wife's black SUV and I like it a lot, goes on easy and comes off easy without leaving any white residue behind. My wife has not had her car waxed ever, it's 5 years old and it looks great now. I have always been a big fan of Meguiar's products, in fact years ago I worked in a body-shop and this was their wax of choice. I have tried numerous brands of wax's over the years looking for the best one and as of today I have to say this is my favorite. First time using this so I do not know how long it will last sorry, I plan on using this on my 2001 Toyota Celica that I religiously wax (since buying it new) every 6 months.
Your Car Lover will have the shiniest car on the block with the gift of Meguiar's Ultimate Paste Wax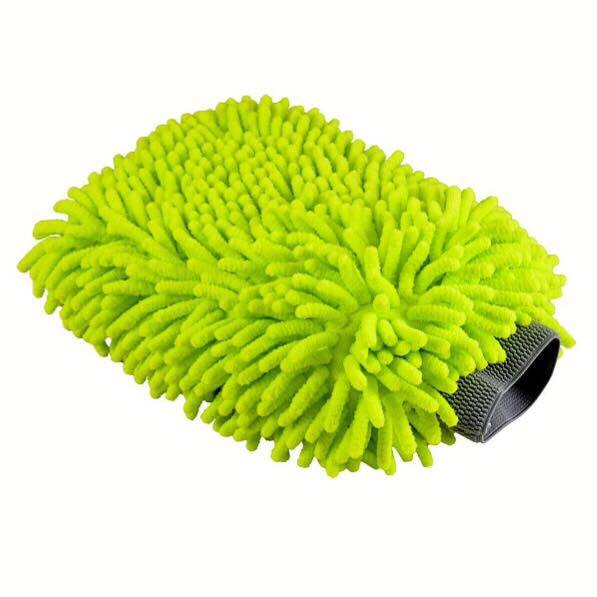 Vehicle ownership is costly but keeping your paint in good shape shouldn't be. Be sure to invest in a quality wash mitt as a gift for your car lovers' ride. This microfiber wash mitt will provide a soft wash that will prevent unsightly scratches. It is made of thick microfiber strands that are extremely absorbent. The spun strands hold loads of soapy water delivering a premium wash that lubricates the paint, reducing friction.
Testimonial from Amazon Customer:
I bought these as a Christmas gift for a family member's new car. Now, as someone that is a self-described car lover, I'm picky with washing cars to avoid scratching and safely remove dirt. These microfiber cloths have exceeded my expectations with what I have found in local stores (and have had to pay more for!). The car has been washed at least 5 times, and he's yet to scratch the paint. Better yet, the mitt goes in the washing machine and hasn't lost any strands as of yet.
Your Car Lover (and their car) will adore you for giving them the Chemical Guys Chenille Microfiber Premium Scratch-Free Wash Mitt as a gift!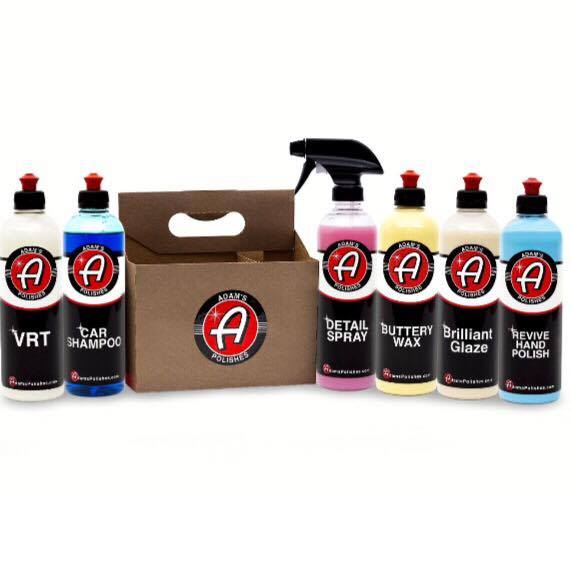 Premium car care products equal a PREMIUM owner experience. Adam's Polishes are used by many car enthusiasts to ensure a high quality shine. The Exterior 6 pack includes all of the essentials for an awesome detailing experience at one low price! Included are: Adam's Car Shampoo, Adam's Super V.R.T. for your car's tires, Adam's Revive Hand Polish to help make imperfections less visible, Adam's Brilliant Glaze to add shine and Adam's Buttery Wax to protect your car for months! Grab a 6 pack as a gift today!
Testimonial from Amazon Customer:
Bought this for my husband as a gift, we absolutely love Adam's polishes products!
Make sure you pick up Adam's Exterior 6 Pack for your car lover and they will love you too!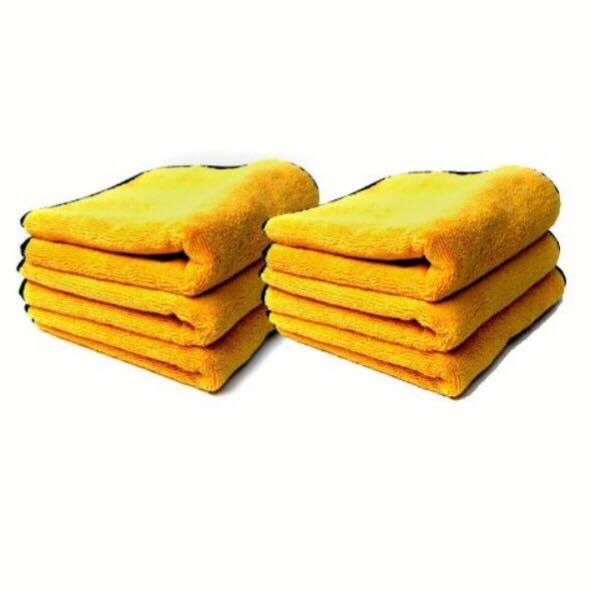 These Chemical Guys microfiber towels are designed to make sure that a great wash is not wasted by a poor dry. These high quality towels are the right size to ensure that they don't touch the ground like a bath towel would. This means that your Car Lover's paint will dry without contaminants acquired from the towel touching the ground. The towels also have a different texture on each side to give you the ability to wipe and buff.
I absolutely love these towels. They are very soft and plush, but the pile is shorter on one side, so it is still easy to take off wax and sealant (I have done both). I really prefer these that have the silk lined edges to the "edgeless" towels, those always feel a bit flimsy and move around more under your hand. I would use a cheaper towel for really dirty projects, but for normal interior and exterior cleaning, drying, wax/sealant removal, this is a great product.
These microfiber towels are great for drying wet surfaces or to use with quick detail and waterless carwash products. They are 100 percent lint-free and will leave no streaks. A great gift for your Car Lover!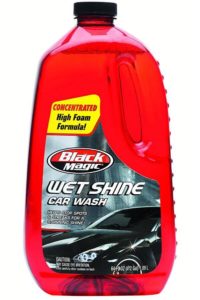 Does your ride need a bath? When it does, be sure to choose a soap like Black Magic Wet Shine Car Wash that won't strip the wax on your vehicle. When it's sunny and 75 degrees outside the 64 ounces of car wash is sure to keep your ride clean all summer long! Some of the features include: premium car wash that reduces water spots and streaks; a thick formula that will not strip protective wax; it helps lift away dirt and grime from all of your vehicle surfaces; it's biodegradable and safe to use on a clear coat; It is concentrated and will last a long time.
Testimonial from Amazon Customer:
If you buy Black Magic Wet Shine Car Wash for your Car Lover, you can rest assured that their car will sparkle and shine!
This would make a great gift for any car lover.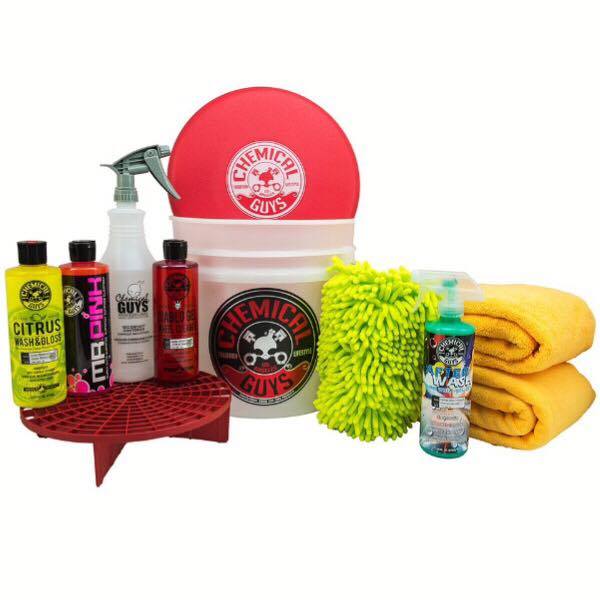 Does your Car Lover have a new car? Does he want to take care of his old one? Whether your Car Lover is a newbie to at home car detailing or a seasoned veteran you won't be sorry for buying The Chemical Guys Best Car Wash Bucket Kit as a gift. This easy to use kit combines everything you need for the perfect carwash including a heavy duty bucket, wash soap, wash mitt and more!
Testimonial from Amazon Customer:
This is a nice set. I just need to wash my car in my driveway. The drive through washes don't clean the bugs off. The wheel cleaner works very well. I love the bucket and the I sent and lid you can sit on to save the back. I wish the kit would have come with a bug and tar remover and a leather cleaner. It would have made it much more complete.
Your Car Lover will be in heaven with this gift!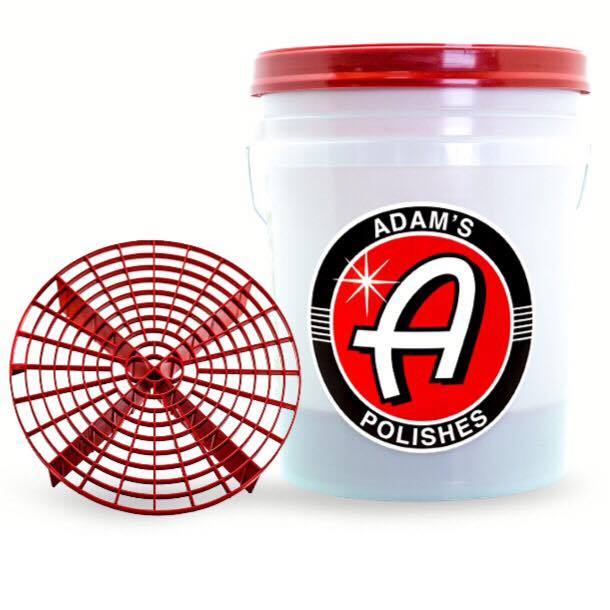 It doesn't matter if your Car Lover has a 1963 Corvette Split Window, 2017 Lamborghini Aventador or a 1989 Chevy Cavalier caring about the paint on his car is important. Car washing has come a long way since the single bucket method we all used growing up. Today, the way to keep your paint looking new, is to use the "two bucket method". Using two buckets allows for a soapy wash bucket and a rinse bucket. Adam's Grit Guard Wash Bucket works to ensure that you can rid your wash mitt of contaminants and keep them from being rubbed into your paint.
Testimonial from Amazon Customer:
One of the best investments you can make if you care about the finish of your vehicle, this is a must have.
Adam's Grit Guard Wash Bucket is more than just a bucket! Help your Car Lover treat their car like the investment it is and protect the paint. Give this bucket!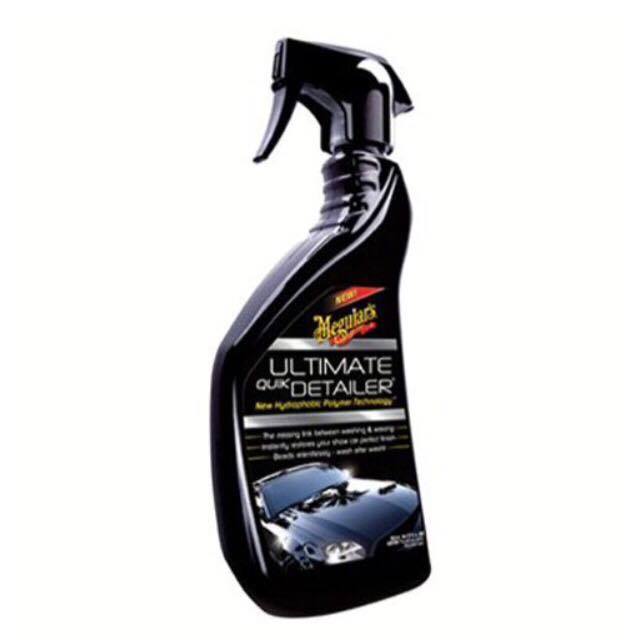 Meguiar's Ultimate Quick Detailer is great for a quick shine in between washes. It will make your car look as though it was recently waxed and leave it with a wet and rich appearance that will leave others asking if your car is brand new.
Testimonial from Amazon Customer:
This is really good stuff! Use this product with a clean microfiber towel between washes to keep your vehicle looking great! Simply spray the Ultimate Quick Detailer on a small section (eg half of the car hood) then wipe in a snake pattern to remove dirt, (notice all the dirt trapped on the towel) then flip the microfiber towel over to a clean side and buff off the rest. That section of your vehicle will be clean and shiny. UQD is part cleaner and part synthetic wax. I use to bird droppings off my paint as well. I live in Southern California and we're in drought conditions. If done correctly, use Ultimate Quick Detailer as a waterless wash.
Meguiar's Ultimate Quick Detailer is designed to enhance wax protection that is safe on all surfaces and is perfect for removing dust and finger prints!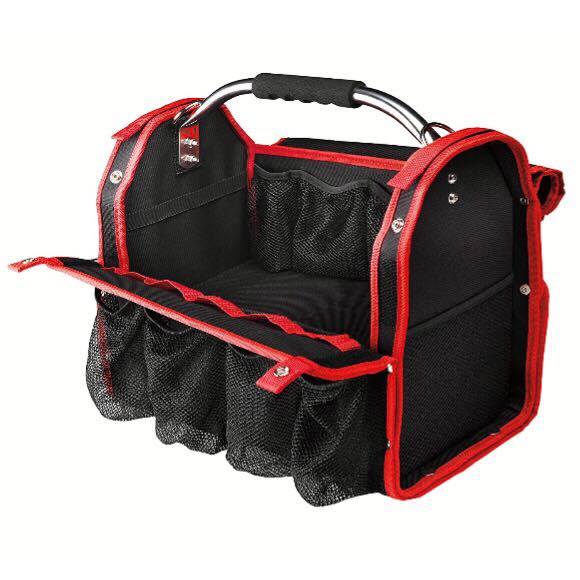 Whether your detailing your car for personal pride reasons or for an upcoming car show it's important to be organized. The Griot's Garage Car Care Organizer Bag does just that by keeping all of your equipment in one portable location. If you just need a touch up because of rain or because you want a quick detail prior to judging, you will always have just what you need.
Testimonial from Amazon Customer:
Love this bag! Holds all my detailing supplies and isnt too heavy when loaded. It comes with a nice shoulder strap too for easy carrying. Its very sturdy and well built, its definitely a nice bag to haul all my supplies around in. I just wish it were bigger! Perhaps a little longer in length so I could hold more supplies, its quite tight when I pack everything in. But this is definitely worth getting for yourself or as a gift for someone else!
Whether on the shelf, in your trunk, or on the concourse lawn, this bag is designed to keep all your products organized and with you at all times!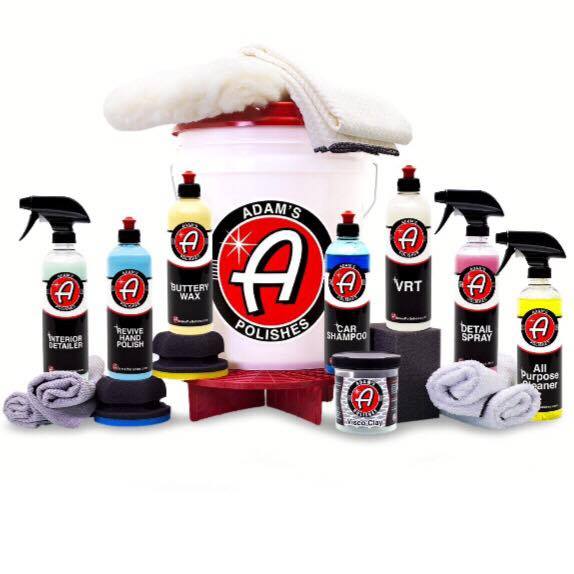 Skip the cost of a professional detailing job and invest in a DIY detailing kit by Adam's Essentials. This kit contains everything you need to protect the value of you car by keeping your paint shining. This best selling detailing kit includes the right tools to get the job done in five easy steps (1) Wash and dry your car to remove loose dirt. (2) Deep clean your car's paint with Adam's Detailing Clay Bar. (3) Polish your cars paint with Revive Polish and Adam's BLUE Microfiber Applicator, (4) Make your tires shine with Adam's Super VRT Vinyl, Rubber & Tire Dressing. (5) Use Adam's Detail Spray with a clean Adam's Double Soft Microfiber Towel to keep your car looking spotless between washes,
Testimonial from Amazon Customer:
Adam's products are hands-down the best I've ever used to detail our vehicles (and I've used tons of them). They all work as advertised, and the results exceed my expectations, honestly. Prices are more expensive than the other major players, but 1) Adam's stuff works better, 2) I like what Adam and his company stand for (USA-made products, Adam is a family man, he's passionate, entrepreneurial [since age 8!], talented and funny, and I love supporting smaller, "boutique-like" American enterprises who offer products that are useful to me.). All of Adam's products are fulfilled and hand-picked/shipped by Adams in Colorado. And shipping was FAST!
My husband SWEARS by Adam's products. Especially the clay bar, which will rid your paint of contaminants that prevent a smooth finish. He has not only used it on our Corvette, but our Jeep and minivan too! Your car guy will be one happy camper with Adam's Essentials Complete Car Detailing Kit!
Make sure you pin The Ultimate Gift Guide for Car Lovers so you will always have this list handy when you need to purchase a gift for a car enthusiast!