Easy Five Minute Coconut Rice recipe is a delicious, simple, time-saving way to prepare a flavorful rice side dish. It will complement many different main course meals and is ready in only five minutes!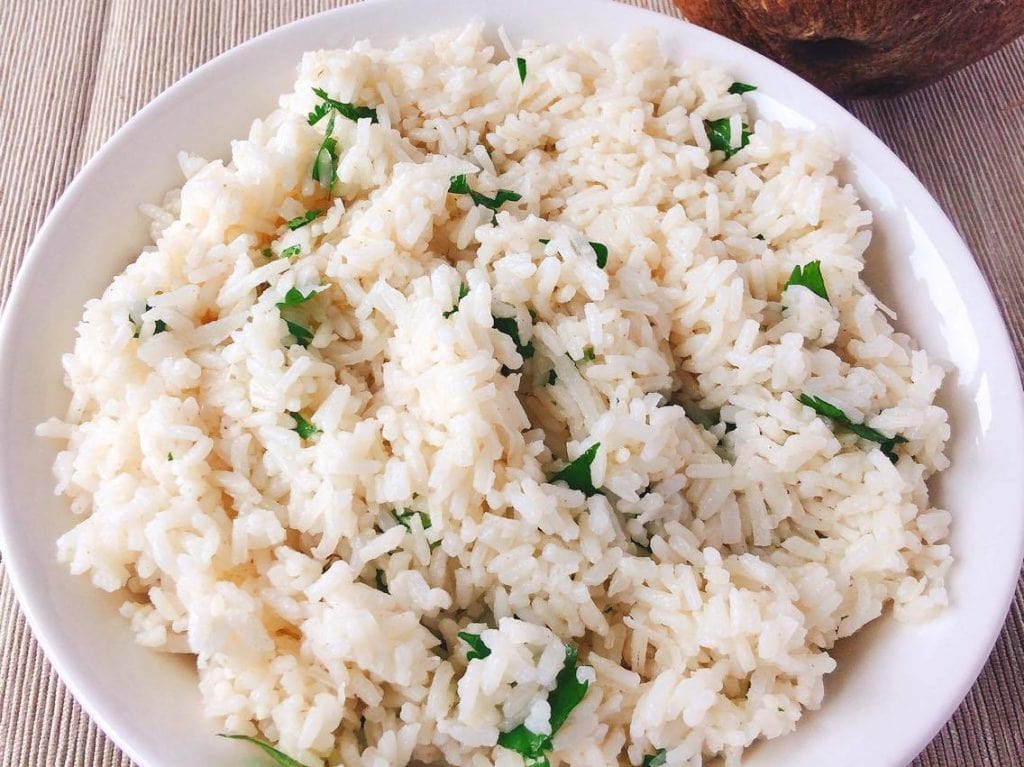 This post may contain affiliate links. When you click on these links, I get a small percentage back at no cost to you! For more information see my disclosure policy.
Below you will find tips, tricks and helpful hints for making this recipe including step by step instructions with pictures. If you would like to go directly to the recipe, scroll down to the recipe card or tap "Jump to Recipe" at the top of the page.
Why I Love This Rice
I love rice for many reasons. Rice is a great side dish and complements all kinds of entrees from Chinese food to Mexican food.
With that being said, I have a confession to make. I really don't like making rice. It takes forever!
When I was a child, my mom always gave me "rice duty". It was my job to make Rice-a-Roni. That was how we did rice at my house. I don't mind Rice-a-Roni, but when I was a teenager, there were many other things I would rather be doing with my time.
I'm pretty sure my disdain for cooking rice stems from these experiences, but let's get back on track.
Instant Rice
Since my younger days, I have discovered instant rice. Instant rice has saved dinner many times at my house.
I love when rice has a lot of flavor, which is why I love this Easy Five Minute Coconut Rice.
The coconut, ginger, garlic and cilantro help this rice become the perfect side dish to so many different entrees.
It is great when paired with Chinese-style chicken. The best part is, it only takes five minutes!
Ingredients for Five Minute Coconut Rice
*Ingredient amounts are located in the recipe card at the end of this post.
Coconut Milk

Instant Rice

Ginger

Garlic

Sweetened Coconut Flakes

Cilantro

Garlic Salt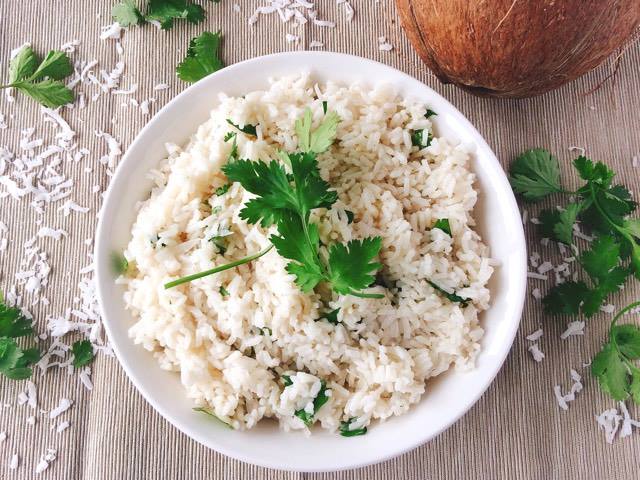 How to Make Five Minute Coconut Rice
First, pour a can of coconut milk into a measuring cup and add enough water to equal two cups.
Place it on the stove over medium-high heat until it comes to a boil.
Add the rice and stir it in. Remove the pan from the heat and cover. Let it sit for about 5 minutes.
Fluff the rice with a fork and stir in the cilantro and coconut flakes. Serve it with your favorite entree.
Check out more yummy recipes here!