Want to know all about the characters in Toy Story 4? Find out here! Plus where you can get these adorable toys for yourself!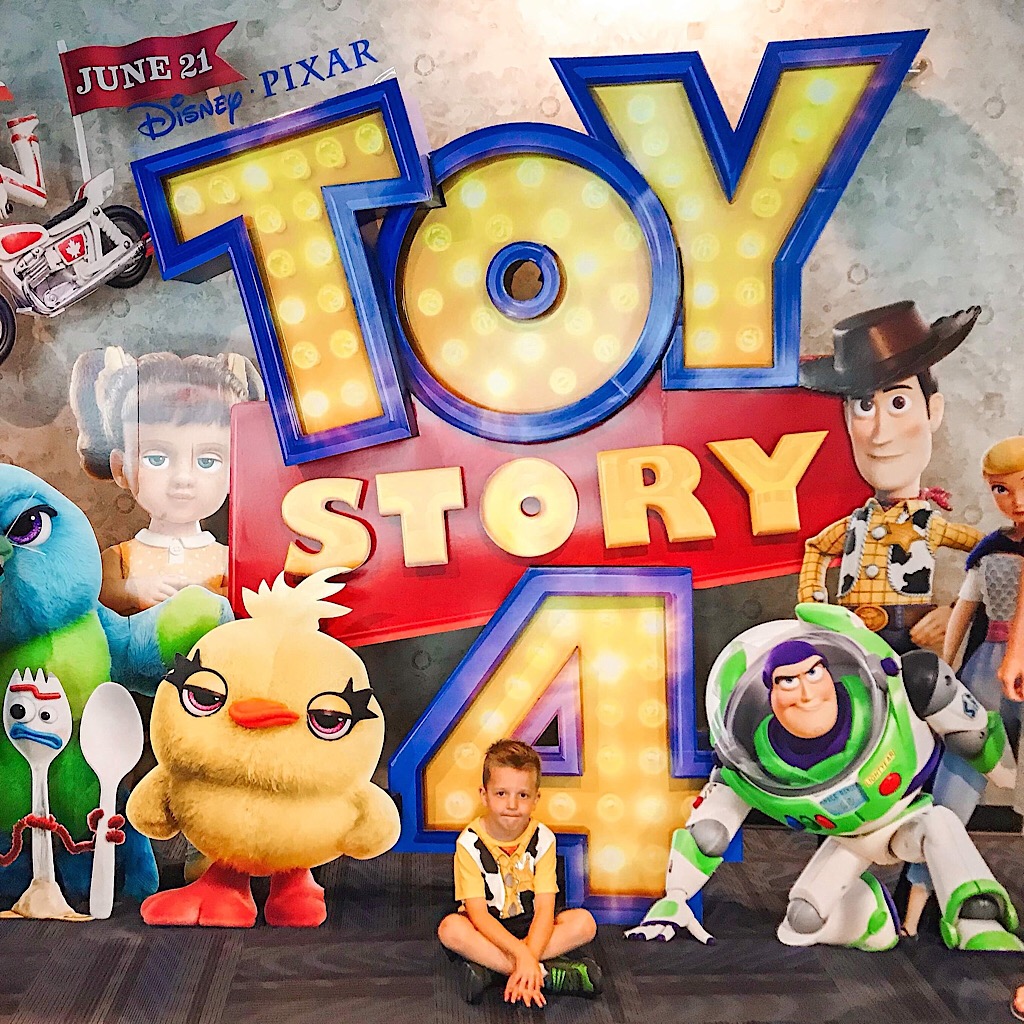 This post may contain affiliate links. When you click on these links, I get a small percentage back that helps me run my blog at no cost to you! For more information see my disclosure policy.
Have you seen the new Toy Story 4 movie yet? I was able to see an advanced screening of the movie and I loved it!
Toy Story 4: Quick Review
I was a little worried because I have to admit, Toy Story 3 was not my favorite. I thought that story was a little dark and was afraid that Toy Story 4 would follow suit.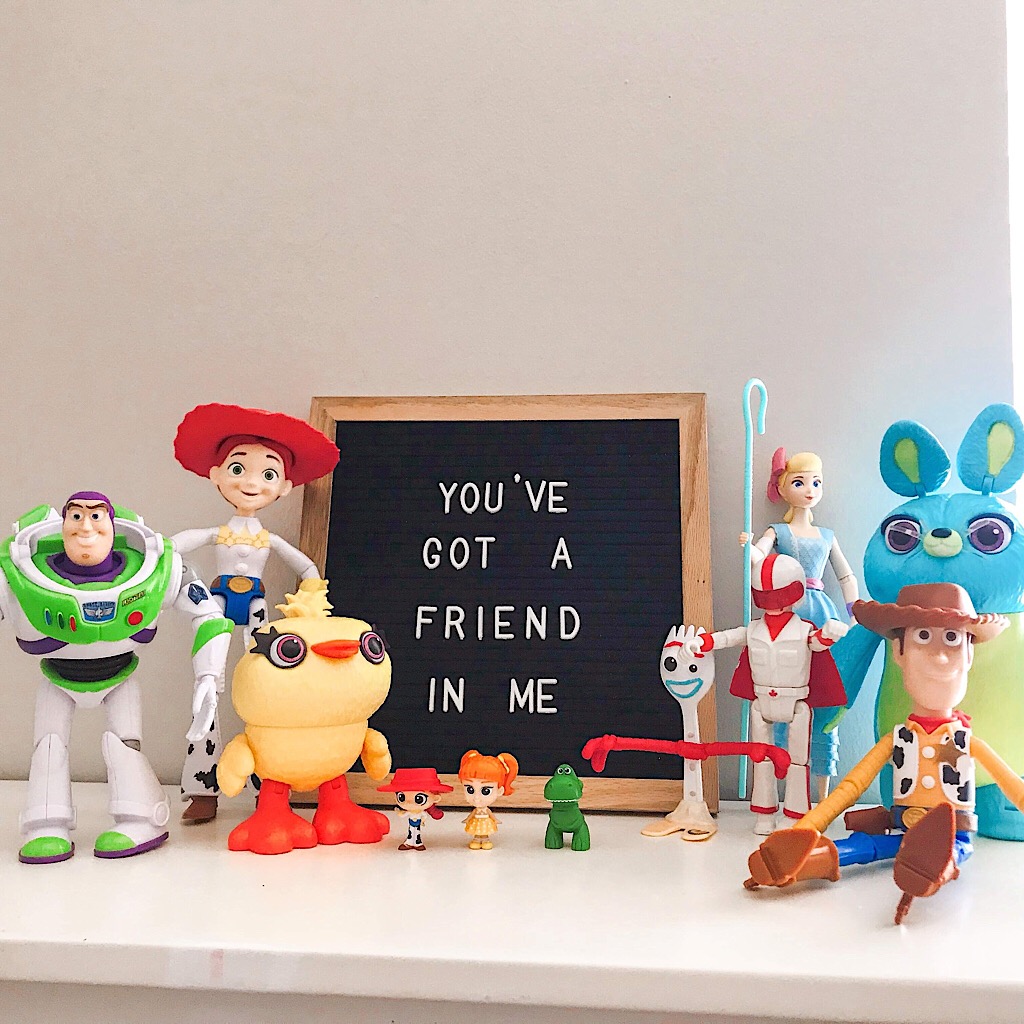 Luckily, I was wrong! The movie was full of humor and I thought the story, and the ending, were almost perfect!
My only complaint would be that there was not a whole lot of time spent with the many Toy Story Characters that I have come to love from the other movies.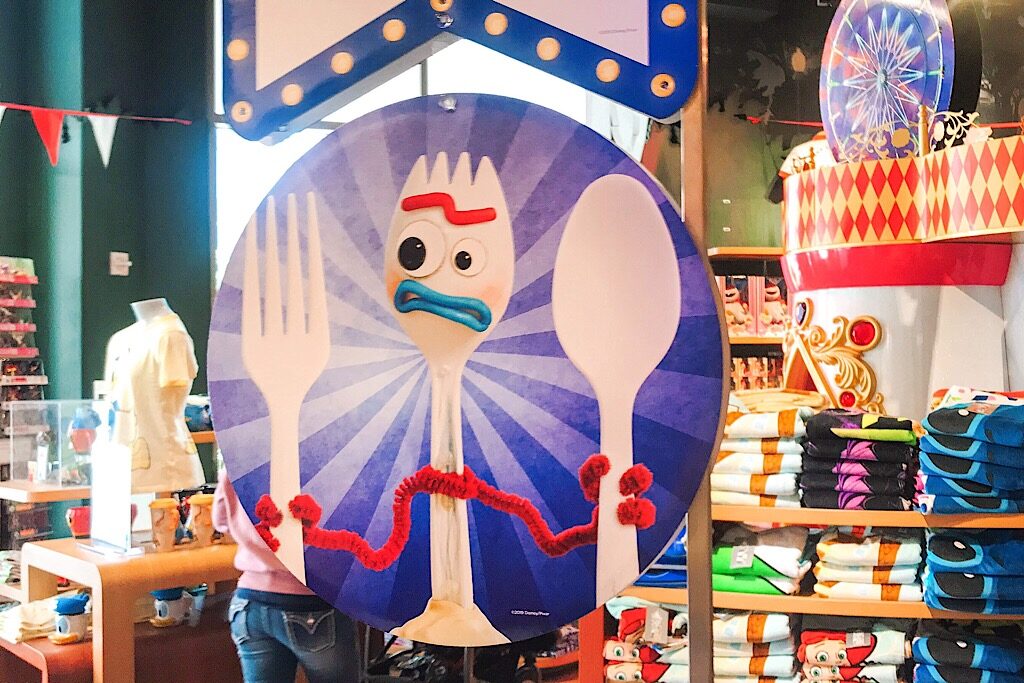 Rather, more time was emphasis was placed on the new characters. Don't get me wrong, I loved the new friends, but the movie left me missing the interactions of Woody with Buzz Lightyear.
See my favorite Disney Tips & Tricks Here
But, I still highly recommend seeing the movie for yourself! And now, for the characters!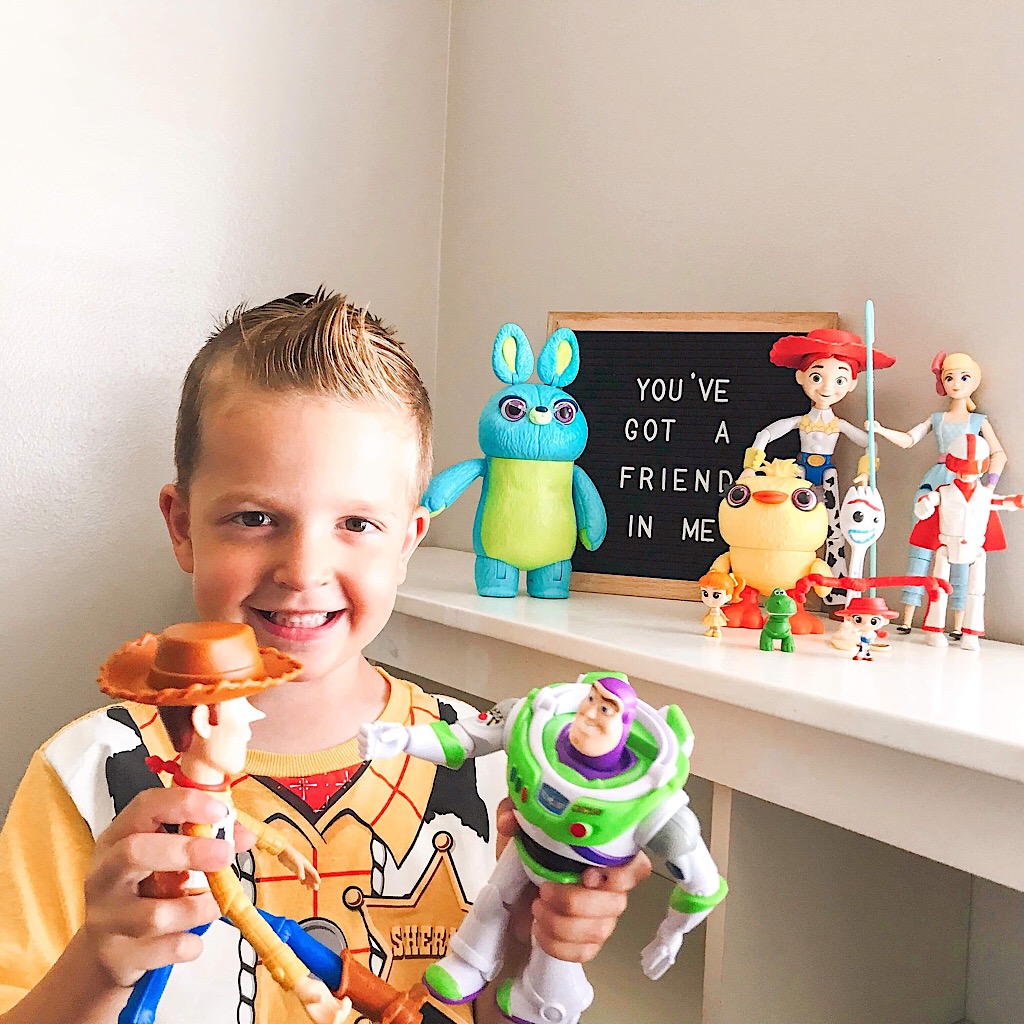 Toy Story 4 Characters
Mattel was nice enough to send some of the new Toy Story 4 toys to my boys to try out.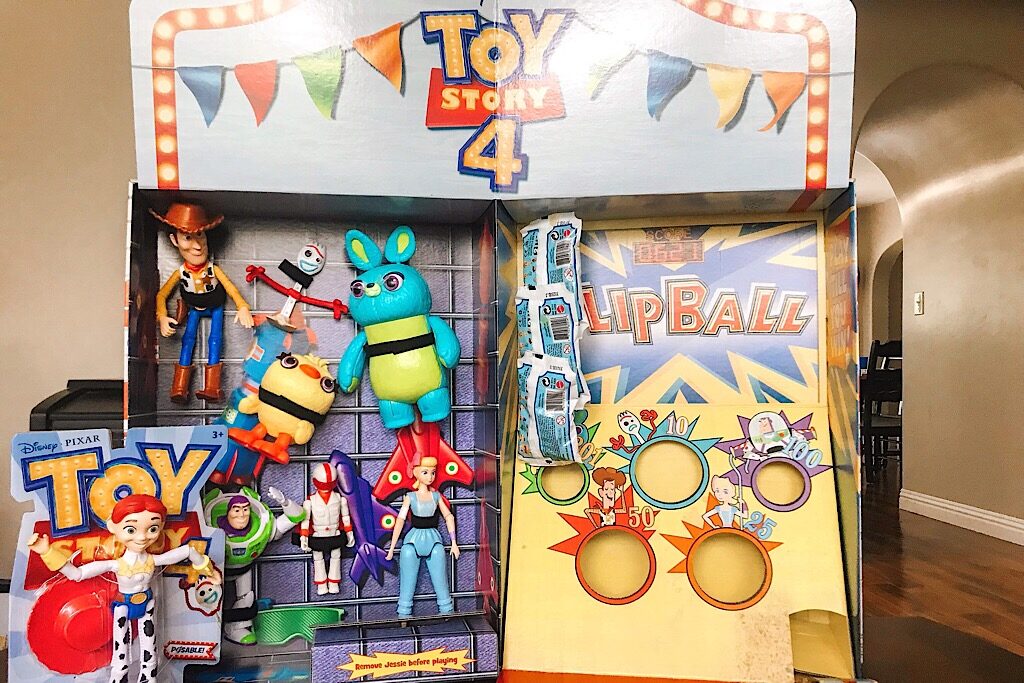 They are so adorable, and my kids have had a blast re-enacting parts of the movie with their new friends!
Follow @MommyMouseClubhouse on Instagram!
If you want to check out these toys for your kids (or yourself) I have them linked right to Amazon for you!
Woody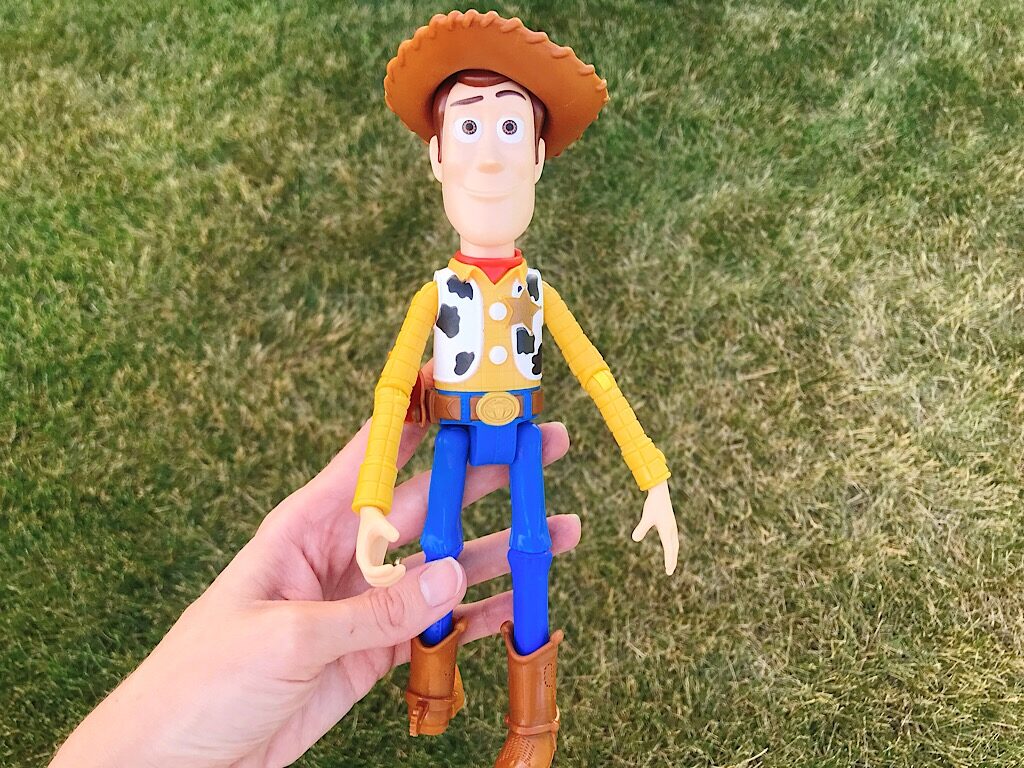 Woody, voiced by Tom Hanks, is not being played with as much as he used to. But, I love that he is still the leader of the gang and feels a responsibility to Bonnie who is afraid of Kindergarten.
Click Here to See Sheriff Woody on Amazon
Buzz Lightyear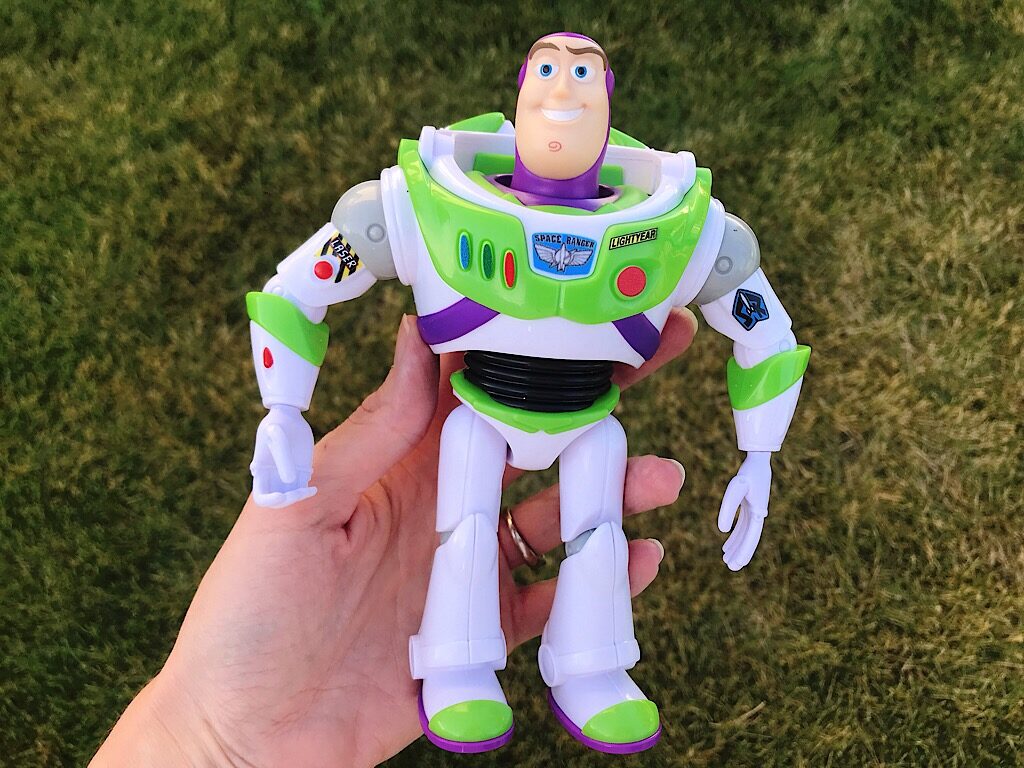 As I mentioned before, Buzz Lightyear was not as prominent in Toy Story 4, which was a little disappointing.
Voiced by Tim Allen, Buzz, is still a hero in the movie and also learns some valuable lessons about his "inner voice".
Bo Peep
In Toy Story 4 Bo Peep is back! She plays a lead roll in the movie and I love the relationship she has with Woody.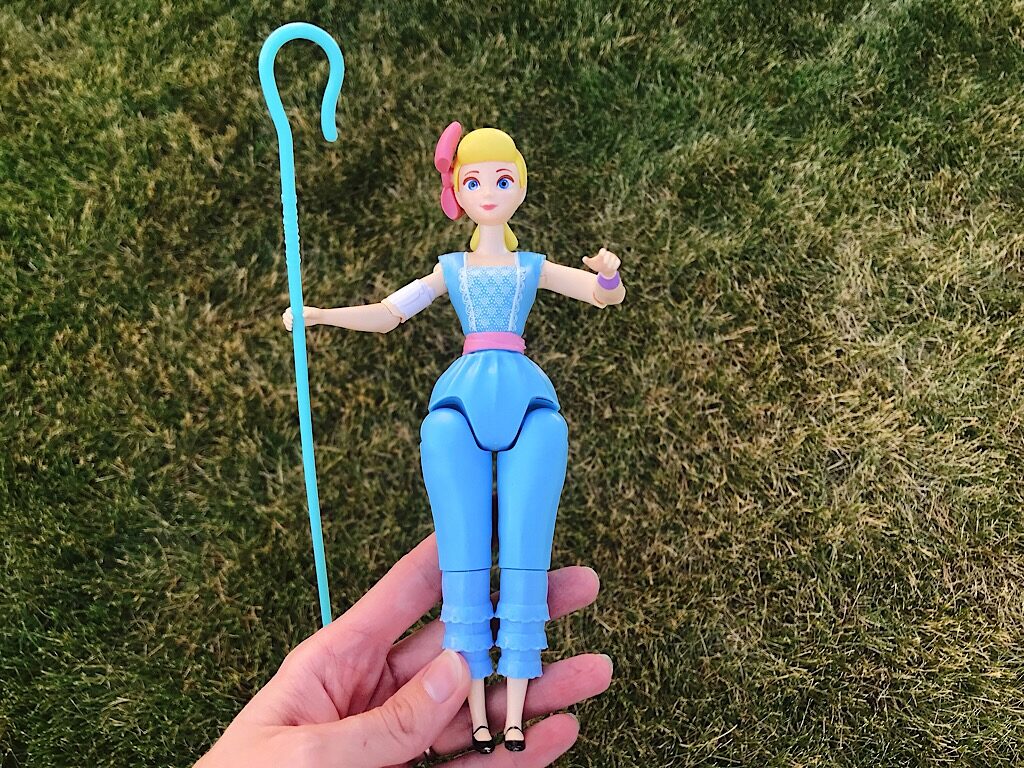 Bo Peep is voiced by Annie Potts. Her 3-headed sheep "Billy", "Goat", and "Gruff" also make an appearance in the movie.
Forky
Tony Hale is the voice of the new character, Forky. Forky is adorable and probably my favorite of the new friends!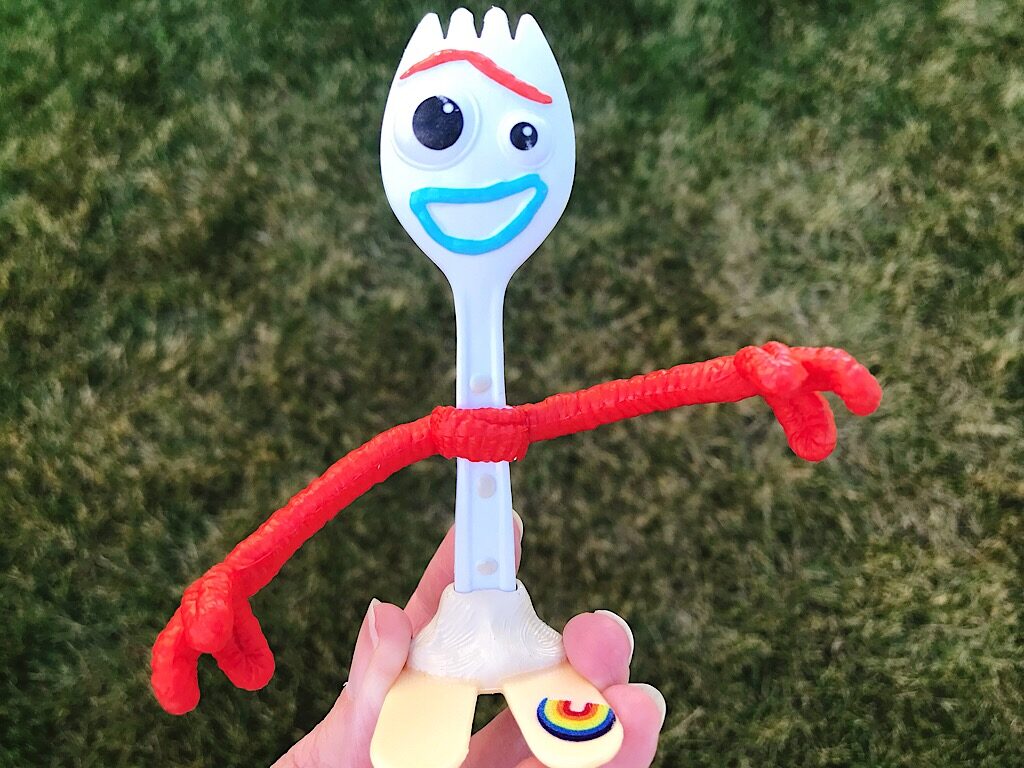 He is a spork that has been transformed into a toy by Bonnie, although he doesn't want to accept that he is a toy.
One of my favorite parts of the movie is when Woody has to convince him that he is not trash!
Ducky & Bunny
Ducky and Bunny are also new characters in Toy Story 4 and they are hilarious! They are carnival toys that are introduced first to Buzz Lightyear.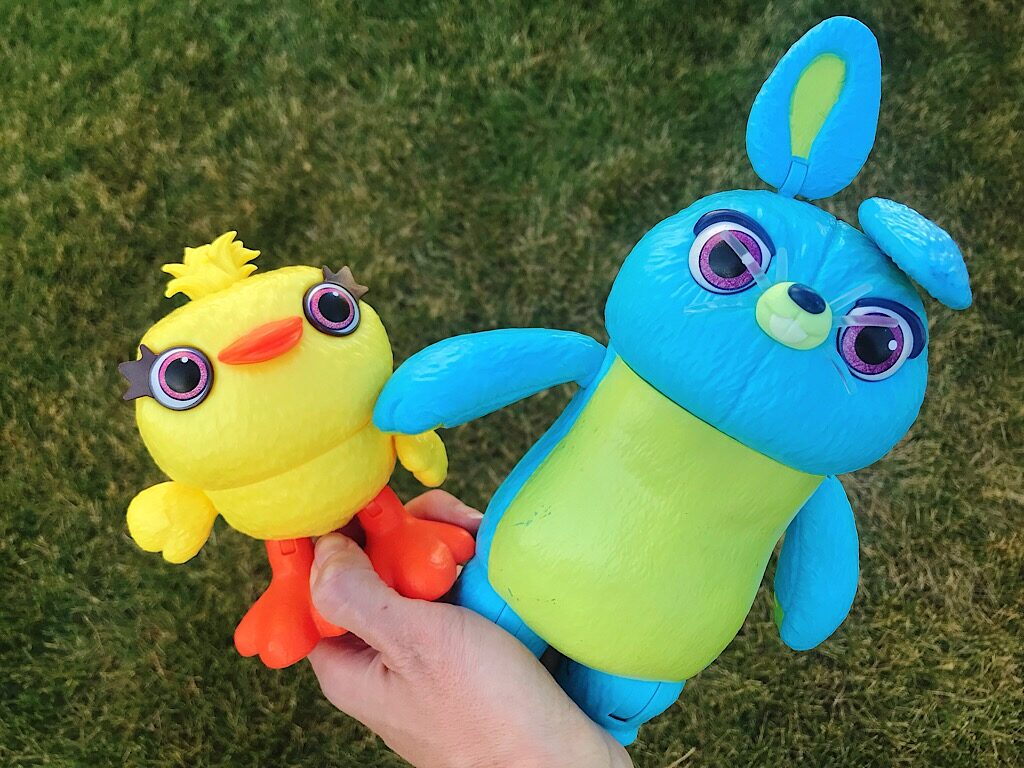 Voiced by Keegan-Michael Key and Jordan Peele respectively, I thought they were hilarious! I chose to talk about them together because they are connected together in the movie.
Gabby Gabby
Gabby Gabby is a doll with a broken voice box that lives in an antique store.
Click Here to See Gabby Gabby on Amazon
She is a misunderstood toy and is also the antagonist in the movie, voiced by Christina Hendricks.
Duke Caboom
Duke Caboom is a Canadian daredevil toy. He has serious self-esteem issues because he feels like he didn't live up to the commercials he was portrayed in.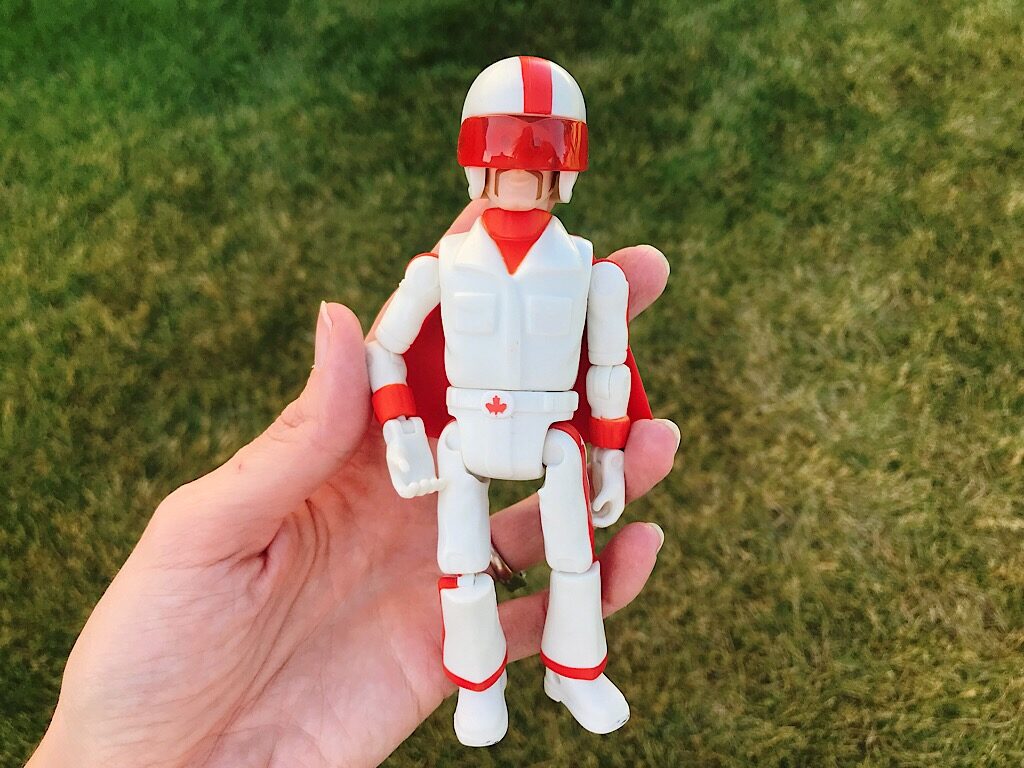 Duke Caboom is voiced by Keanu Reeves and has some of the best lines of the movie! "Yes we Canada!"
Other Characters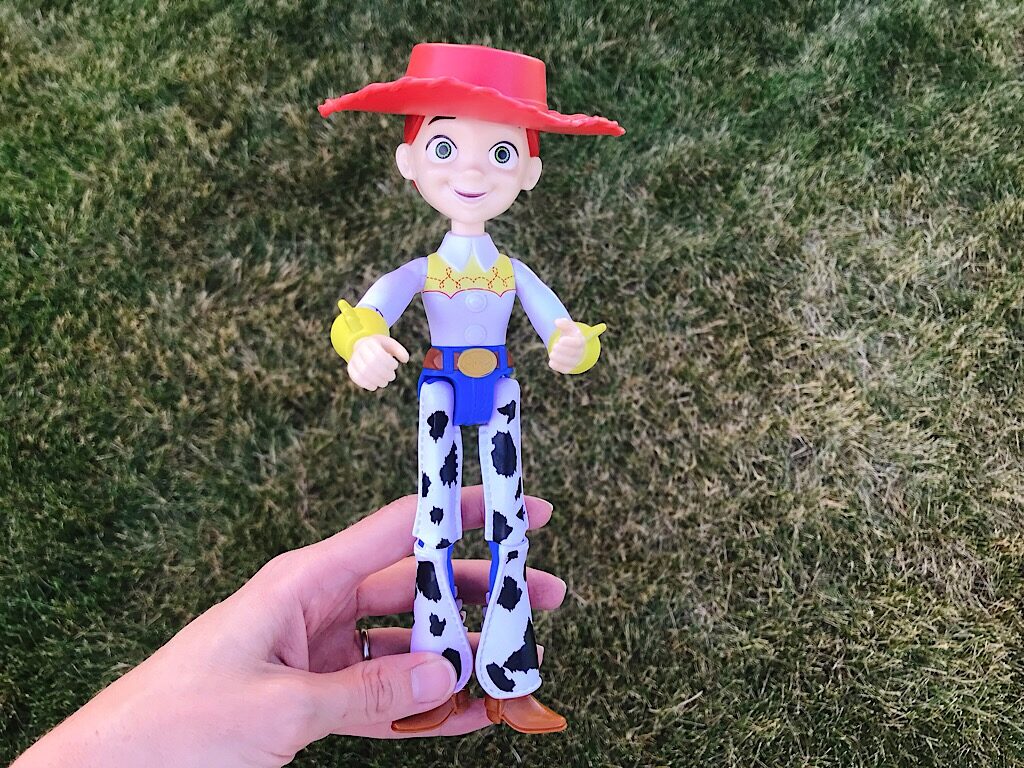 There are other characters in the movie worth mentioning, they just didn't play as much of a part as the characters I mentioned before.
Check out More Toy Story 4 Toys Here
Bonnie, voiced by Madeleine McGraw
Giggles McDimples voiced by Ally Maki
Bonnie's Dad

voiced by Jay Hernandez

Bonnies Mom voiced by Lori Alan
Jessie

voiced by Joan Cusack

Dolly

voiced by Bonnie Hunt

Trixie

voiced by Kristen Schaal

Billy, Goat, and Gruff

voiced by Emily Davis
Rex

voiced by Wallace Shawn

Hamm

voiced by John Ratzenberger

Slinky Dog

voiced by Blake Clark

Margaret the Store Owner

voiced by June Squibb

Combat Carl

voiced by Carl Weathers

Mr. Potato Head

voiced by Don Rickles

Mrs. Potato Head

voiced by Estelle Harris

Buttercup

voiced by Jeff Garlin

Lost Girl

voiced by Maliah Bargas-Good

Miss Wendy

voiced by Juliana Hansen

The Dummies

voiced by Steve Purcell

Mr. Pricklepants

voiced by Timothy Dalton

Aliens

voiced by Jeff Pidgeon

Andy (young and teenager)

voiced by John Morris and Jack McGraw

Andy's Mom

voiced by Laurie Metcalf

Harmony

voiced by Lila Sage Bromley

Melephant Brooks

voiced by Mel Brooks

Chairol Burnett

voiced by Carol Burnett

Bitey White

voiced by Betty White

Carl Reineroceros

voiced by Carl Reiner
Discount Disney Vacations
If you love Disney as much as I do, you need to contact my friends at Get Away Today!
They are my go-to travel partner when I want to book a Disneyland or Disney World vacation!
Not only do they offer special deals on both coasts, but their customer service is amazing!

Click Here if you want to check out Get Away Today's current Disney World specials!

Click Here for current Disneyland vacation Deals!
Also, use the Get Away Today coupon code: MommyMouse to save an extra $10 on any 2-night or longer Southern California package (hotel + tickets).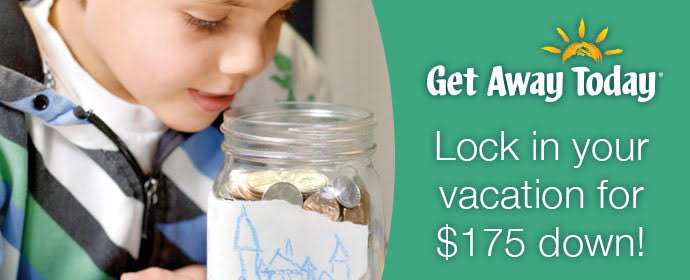 Get Away Today also offers a layaway plan where you can reserve your vacation package for as little $175!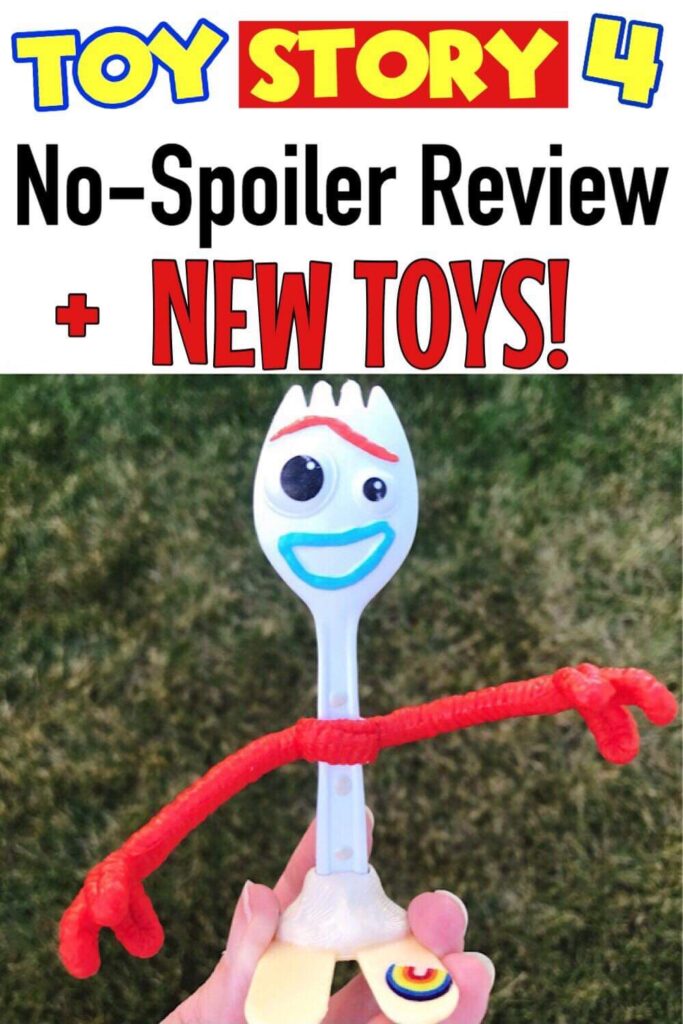 What do you think of the new Toy Story 4 Characters? Let me know in the comments below!