I am an official ambassador for Dole. I received compensation from Dole in exchange for my time and opinions. All opinions expressed in this post are my own. #NowWereAllCooking, #Dole, #DoleRecipes #DoleInsiders #PixarRatatouille
Due to the current events happening in the world, I have been spending a lot more time at home experimenting in the kitchen. My family and I have had a lot of fun trying new recipes as well as learning new cooking techniques.
That's why when I was asked to be involved in Dole's Now We're (All) Cooking initiative in collaboration with Disney and Pixar, I jumped at the chance! This initiative will continue now through the end of the year.
At the center of this celebration is one of my favorite characters: Remy, from Disney and Pixar's Ratatouille. Remy is inspirational to me because he loves creating amazing food.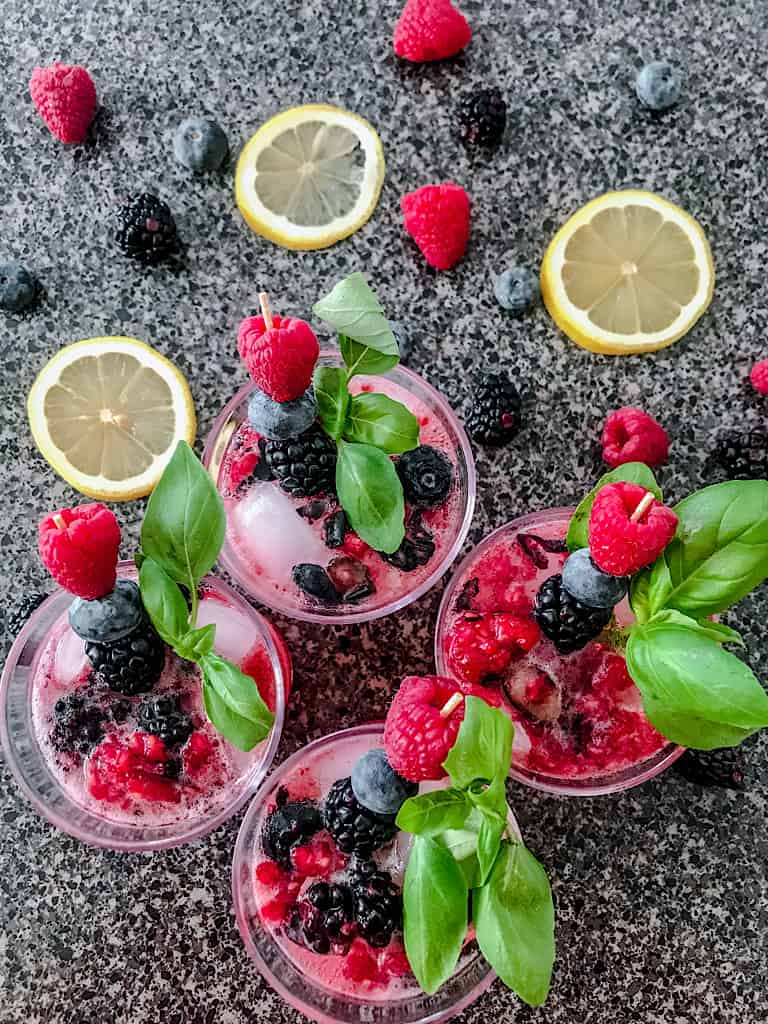 Sometimes cooking can be intimidating, but Dole wants to change that. They have released many original recipes that are designed to help home chefs like you and me, prepare healthy delicious food using fresh Dole fruits and vegetables, right at home!
I was challenged to choose one of the fun recipes to make in my own kitchen. My kids and I chose the Berry French 75 Mocktail.
Not only was the finished product delicious, but it looked amazing and was super easy to make with the help of my boys! Check out my creation later in this post.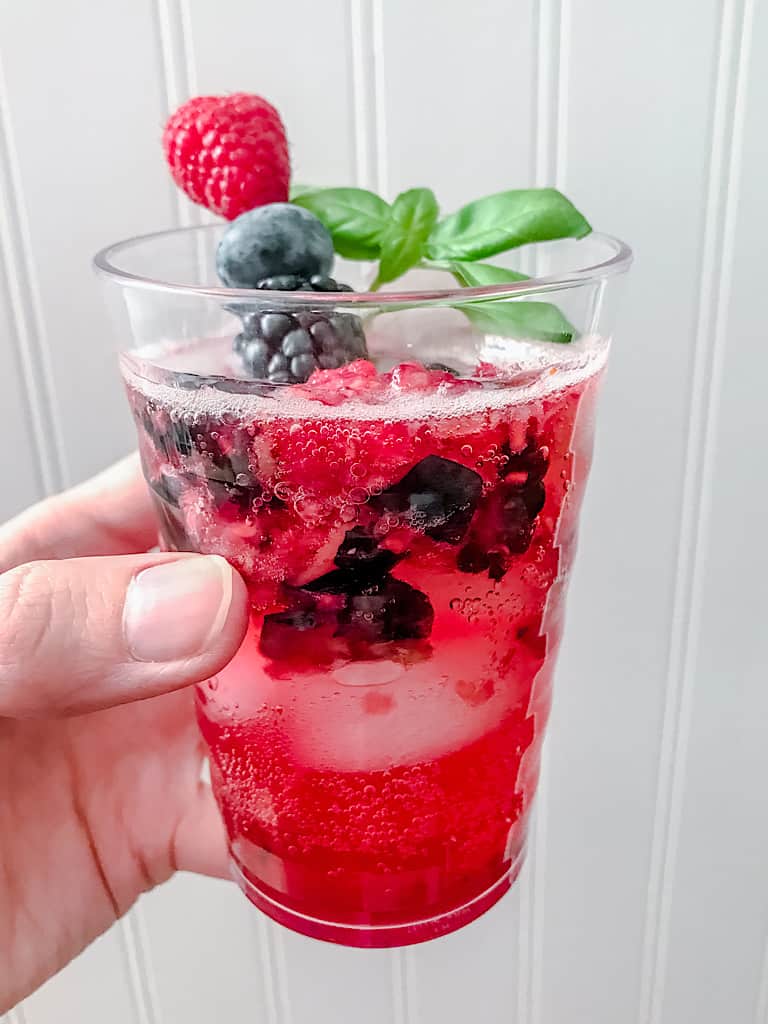 You can find this recipe plus many other recipes created by Dole and inspired by Disney and Pixar's Ratatouille here.
Along with recipes you can make at home, you will also find Disney and Pixar inspired digital downloads and fun activities that kids will love.
My Berry French 75 Mocktail Creation
As I mentioned above, my boys and I decided to make the Berry French 75 Mocktail that can be found here on Dole's website. The first thing we needed to do was to shop for fresh Dole ingredients at the grocery store.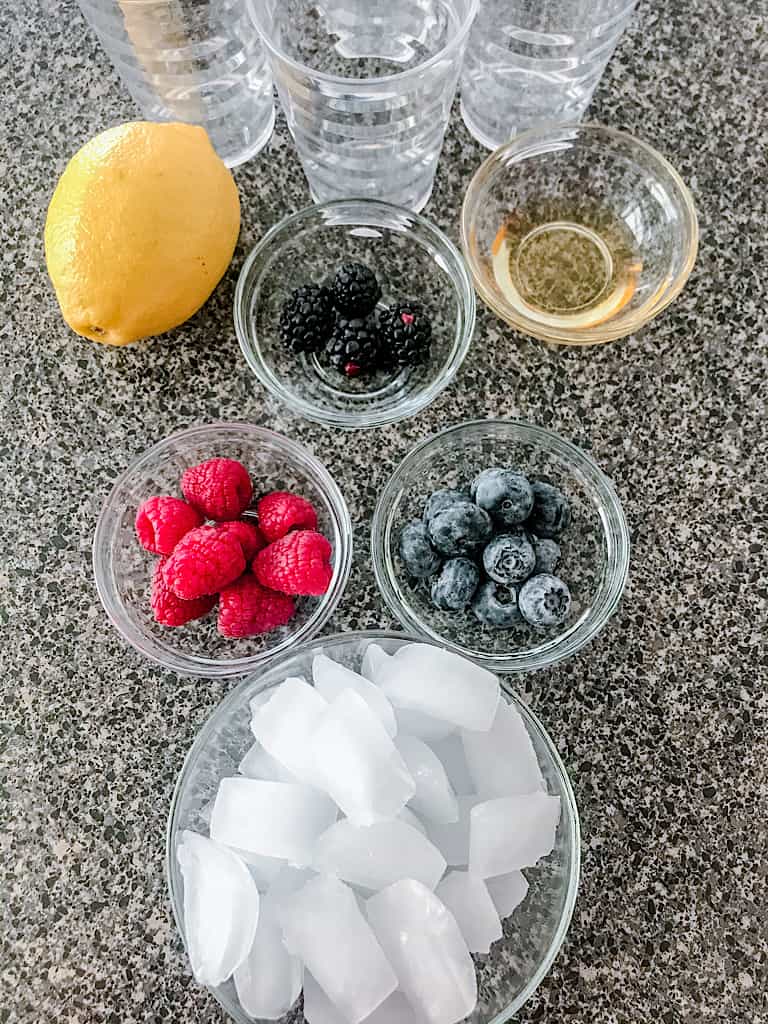 Here is a list of what you will need to make this yummy drink:
½ DOLE® Lemon, juiced (about 2 tablespoons)

1½ teaspoons agave nectar

12 DOLE® Blueberries

8 DOLE® Raspberries

4 DOLE® Blackberries, halved

Ice

1¼ cups sparkling water

Fresh basil leaves for garnish (optional)
I also used a few extra berries for garnish. There are a few items you will need to make this recipe including: two small mixing bowls, measuring cups, measuring spoons, a whisk, a muddler or wooden spoon, and four glasses.
Begin by cutting a DOLE® Lemon in half and squeezing out the juice into a small mixing bowl.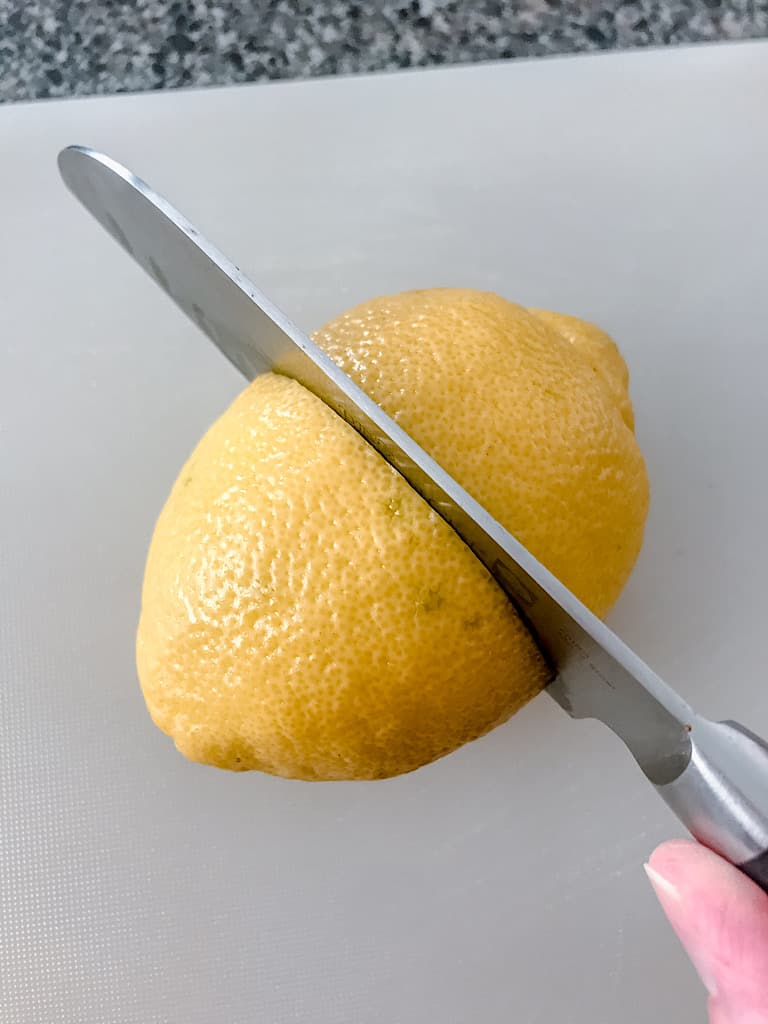 Measure and add the agave nectar to the bowl with lemon juice. Whisk the agave nectar and juice together.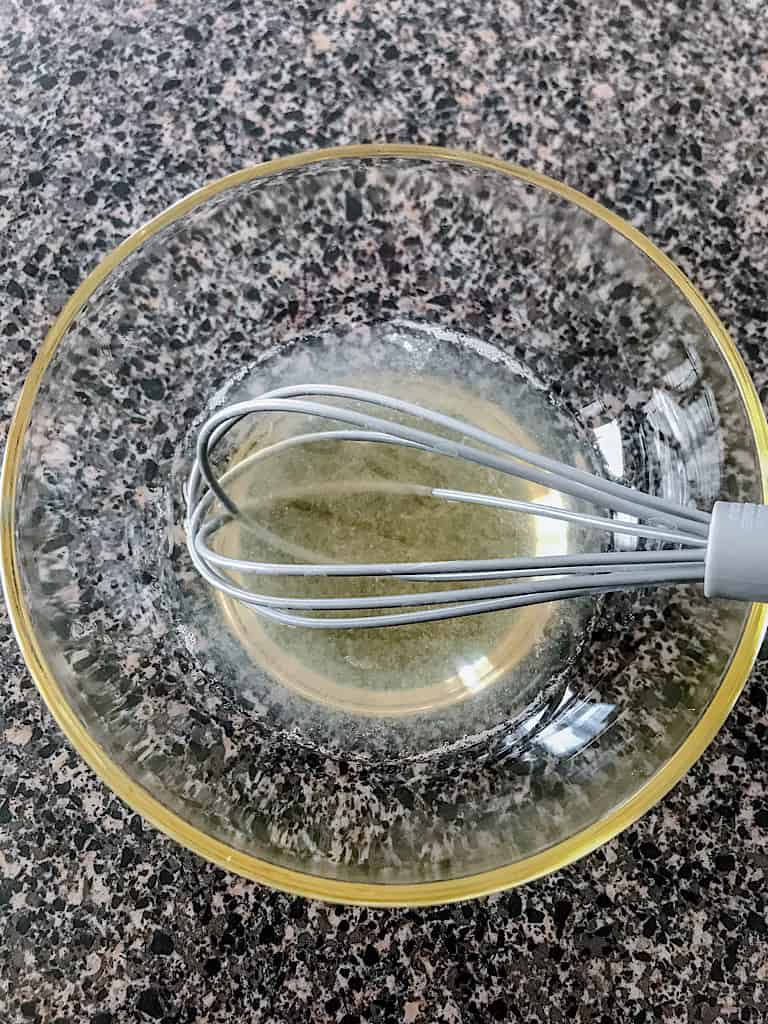 Add the DOLE® Blackberries, DOLE® Blueberries, and DOLE® Raspberries to the bowl and use a muddler or wooden spoon to mash the berries. This will make about 1/2 cup.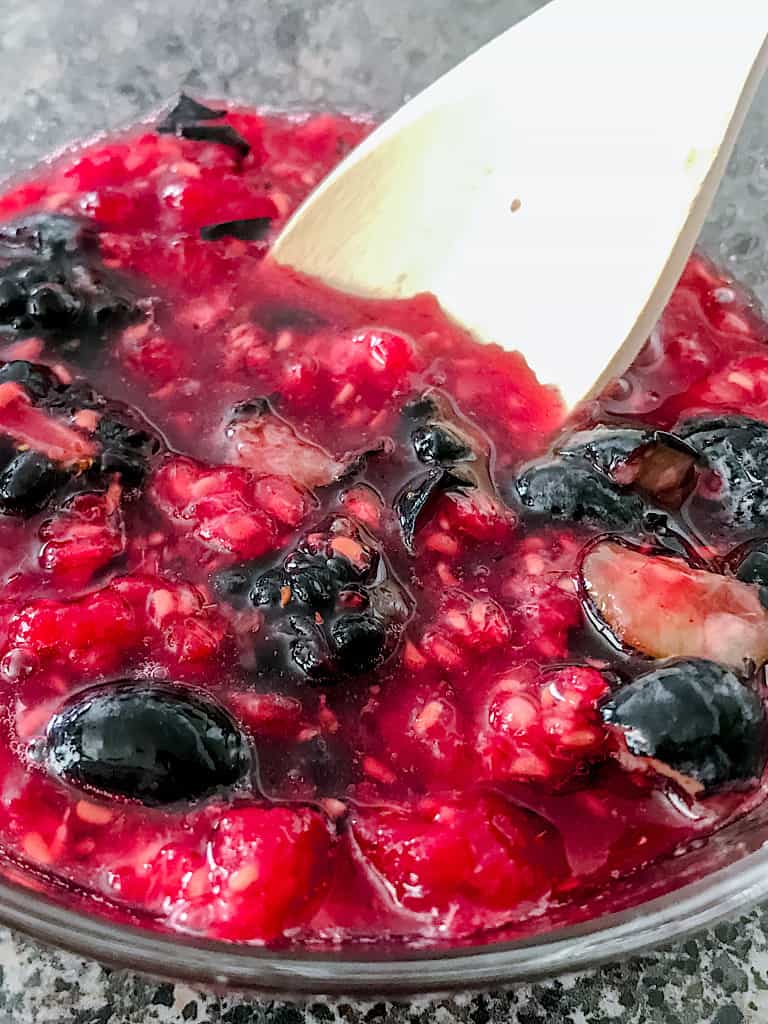 Fill 4 Champagne flutes with ice (I used cups for my kids). Divide the lemon juice mixture between the four glasses and top with sparkling water.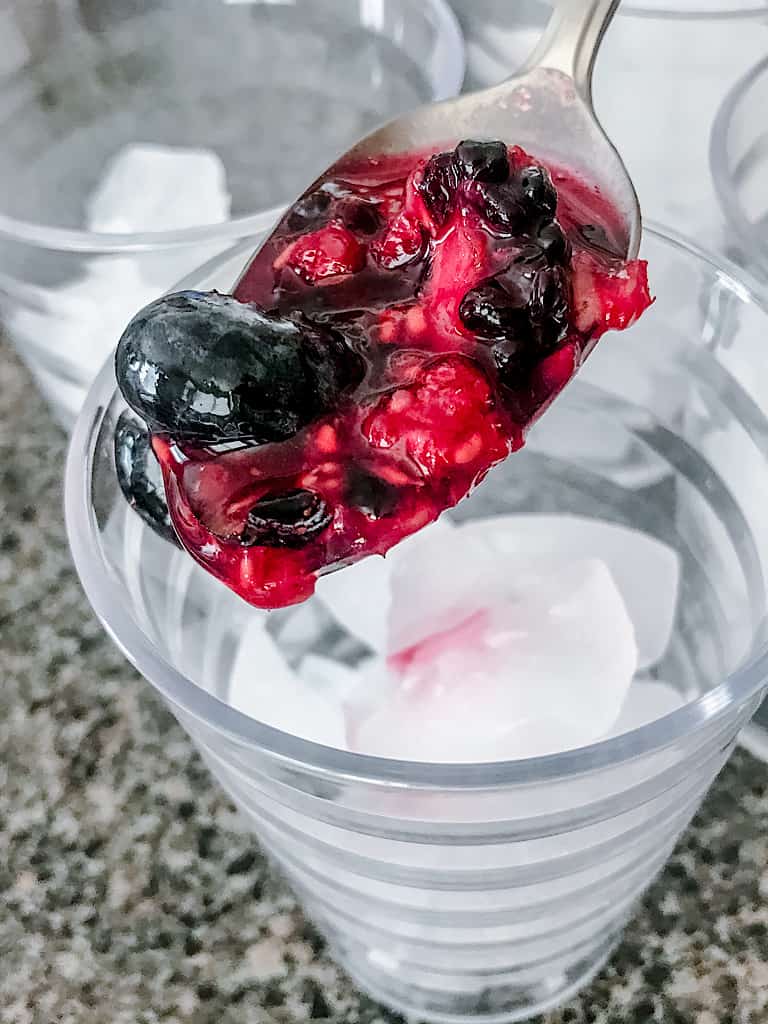 For garnish I used basil leaves as well as extra berries on a toothpick. My kids had a great time helping me with this part!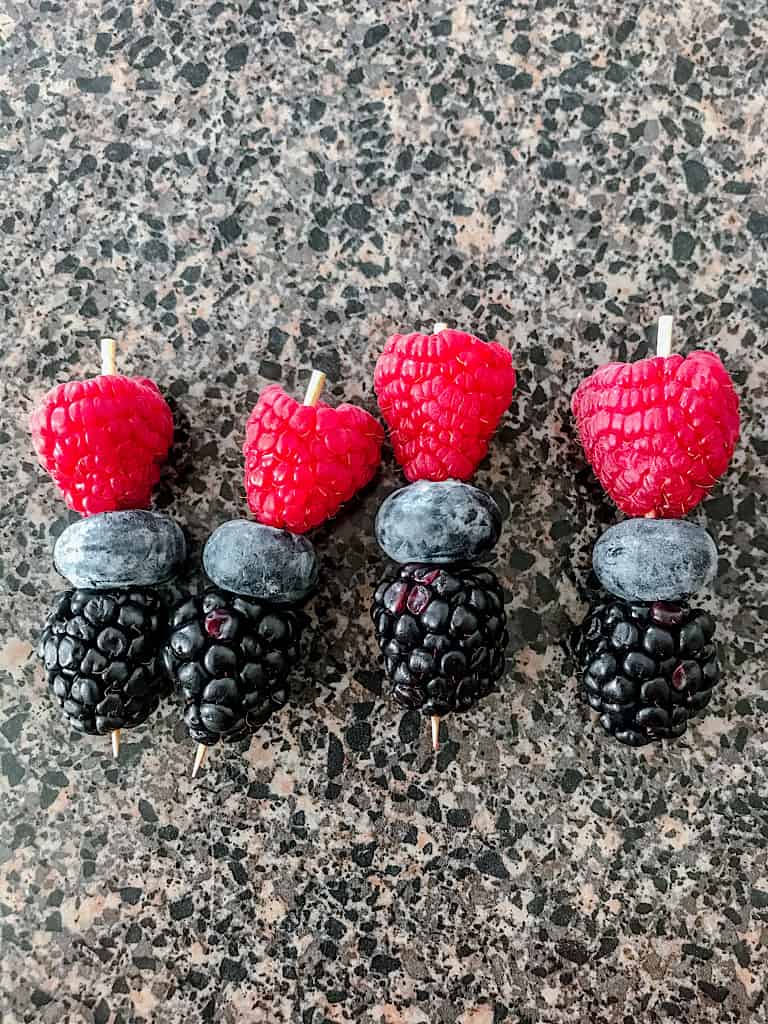 This recipe will yield 4 mocktails.
I hope you have been inspired to give this recipe and all of the other recipes available from Dole a try in your own home.