A delicious, sweet Chex Mix filled with Golden Grahams, Rice Chex, slivered almonds and coconut. A great snack for Holiday Parties or given as a Christmas gift.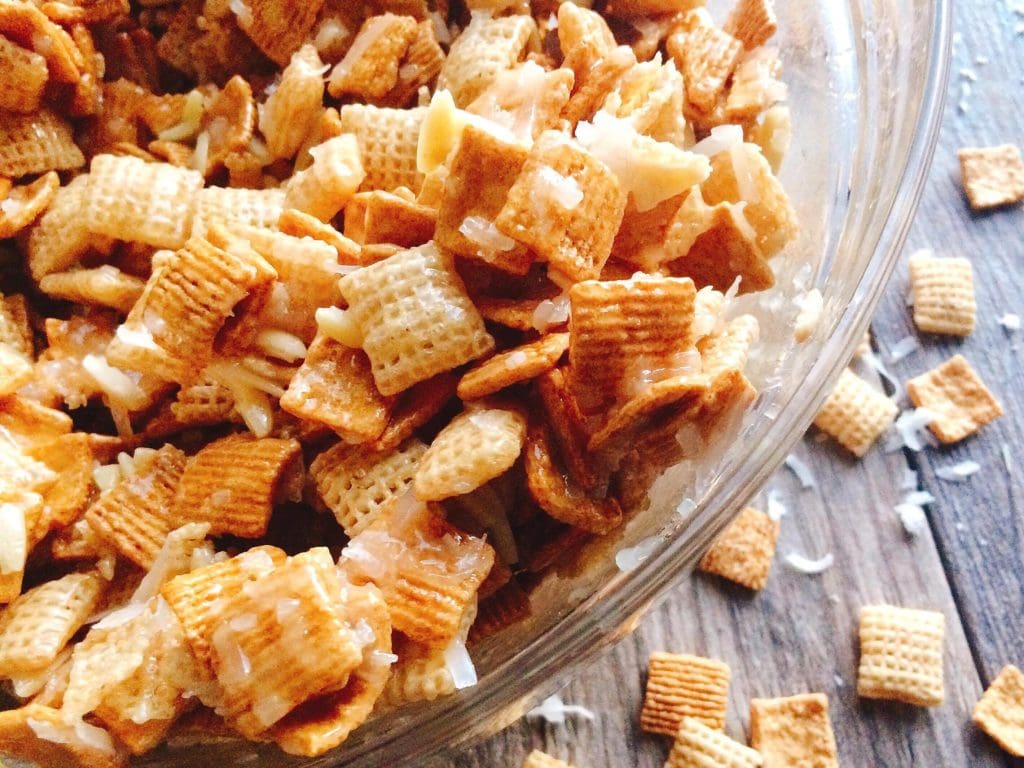 This post may contain affiliate links. When you click on these links, I get a small percentage back that helps me run my blog at no cost to you! For more information see my disclosure policy.
I am so excited to share this Christmas Crack Chex Mix recipe! It is so good. I remember, as a child, my neighbor would bring this delicious, sweet snack over to my family as a gift at Christmas. My sisters and I, couldn't get enough. Once you start eating this, you won't be able to stop. When I made Christmas Crack Chex Mix for this post, I had to pack it up and deliver it to my sister's family. I knew if it stayed at my house, I would eat the entire batch! I have no self control, what can I say?
Another reason I like this mix, is that it makes a great Christmas gift for your neighbors or your children's teachers. Make a large batch and put it in a cute little container and BAM! You can check those gifts off your list.
You can definitely use this recipe to get your kids involved in the kitchen with you. As with any homemade Chex Mix, it's simple to make. It only has a few ingredients and can be put together quickly.
Not just for Christmas
Don't let the name fool you! I make this Chex Mix all year long! It's great to enjoy when you are watching your kids play sports, on a road trip, or sitting around a campfire in the summer. The possibilities are endless!
Christmas Crack Chex Mix Ingredients
-Golden Grahams
-Rice Chex
-Coconut
-Slivered Almonds
-Butter
-Corn Syrup
-Sugar
-Vanilla Extract
How to Make Christmas Crack Chex Mix
Begin by adding the Golden Grahams, Rice Chex, coconut, and slivered almonds to a large bowl. Mix it up.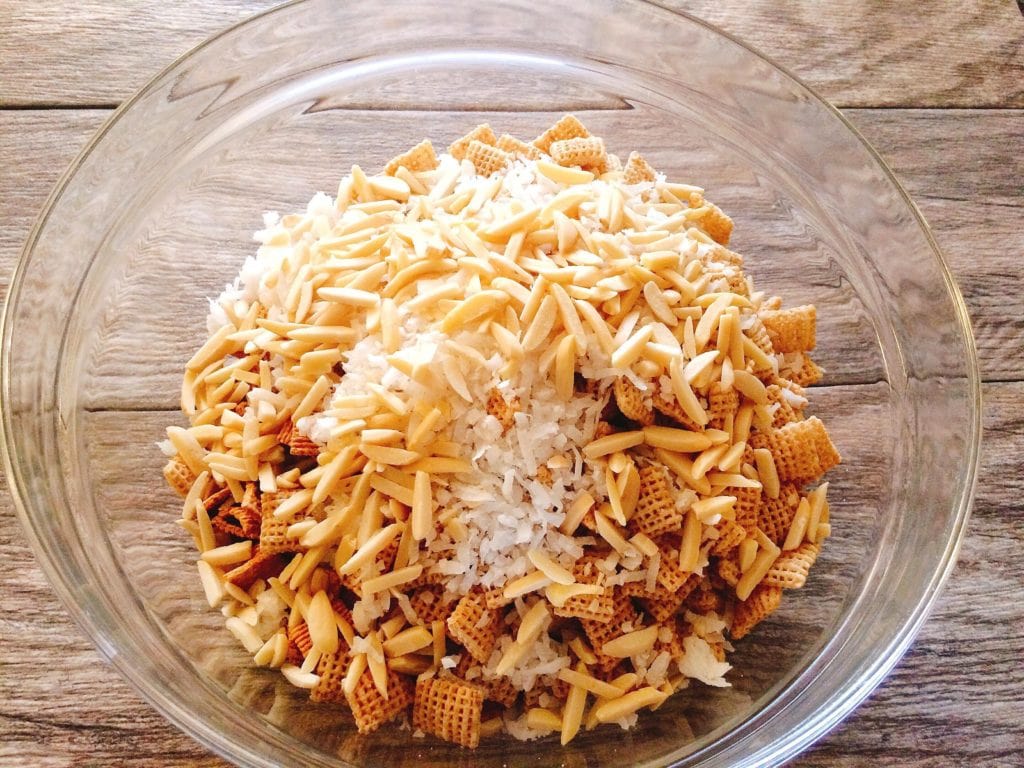 Next, add the butter, corn syrup, sugar, and vanilla to a medium sized sauce pan. Heat the mixture over medium heat on the stovetop until the sugar has dissolved and it begins to boil.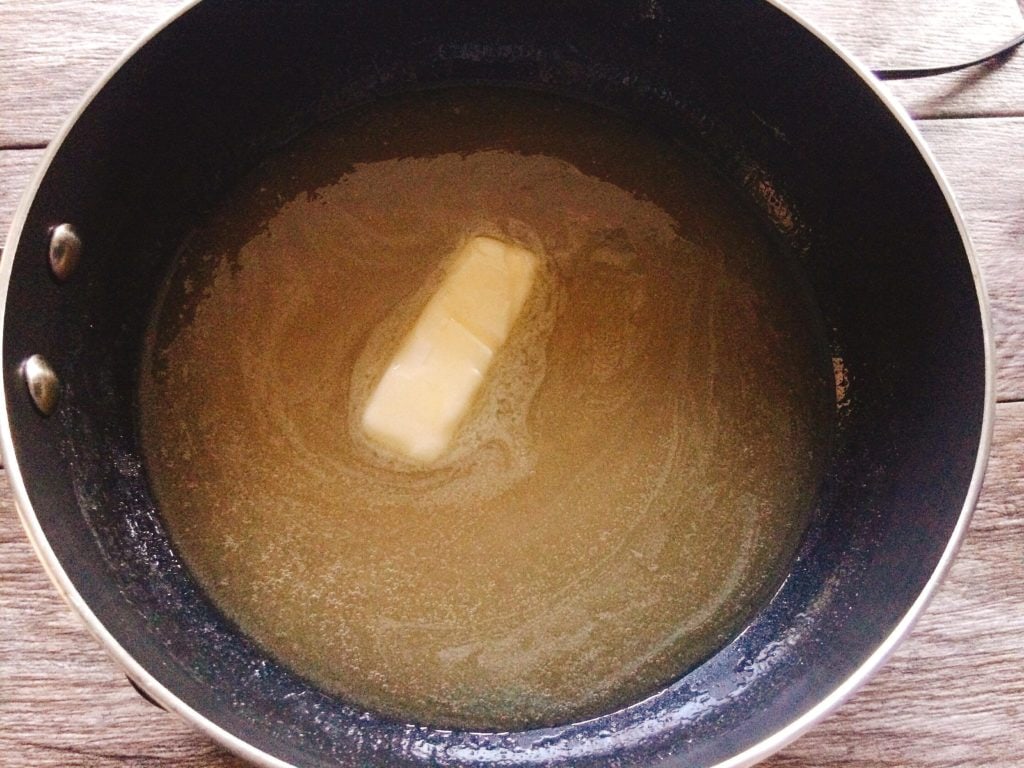 Pour the liquid mixture over the cereal mixture. Use a spoon to stir the mixture until all of the cereal is coated. Let it cool and eat!
You can easily double this recipe to serve at a party or to put in a cute container to give as a gift. There are so many things you can do, but I promise, you won't be able to stop eating it!
Helpful Kitchen Tools: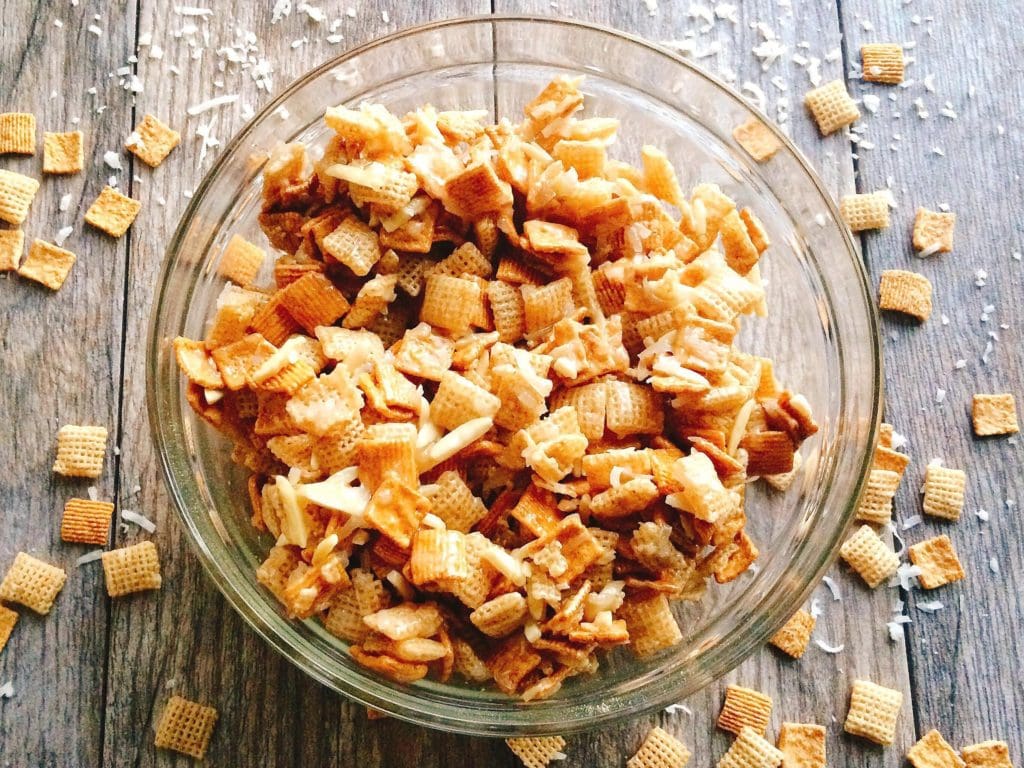 Make sure you pin this recipe so that you'll have it when you want to make it this holiday season, or anytime the mood strikes! Also, if you need another easy recipe for a holiday dessert, try this super delicious and yummy Cookie Butter No Bake Cheesecake! Check out more Mommy Mouse Clubhouse Recipes and follow me on Facebook, Instagram, and Pinterest!
Place the Golden Grahams, Rice Chex, coconut, and almonds into a large bowl.

Heat the butter, corn syrup, sugar and vanilla in a medium saucepan over medium-high heat until boiling.

Pour the liquid over the cereal mixture and stir until all the cereal is coated.