A super easy recipe for Disney World Cronuts that will knock your socks off! Layers of delicious puff pastry dough, fried to perfection and covered in cinnamon and sugar! Just like Epcot!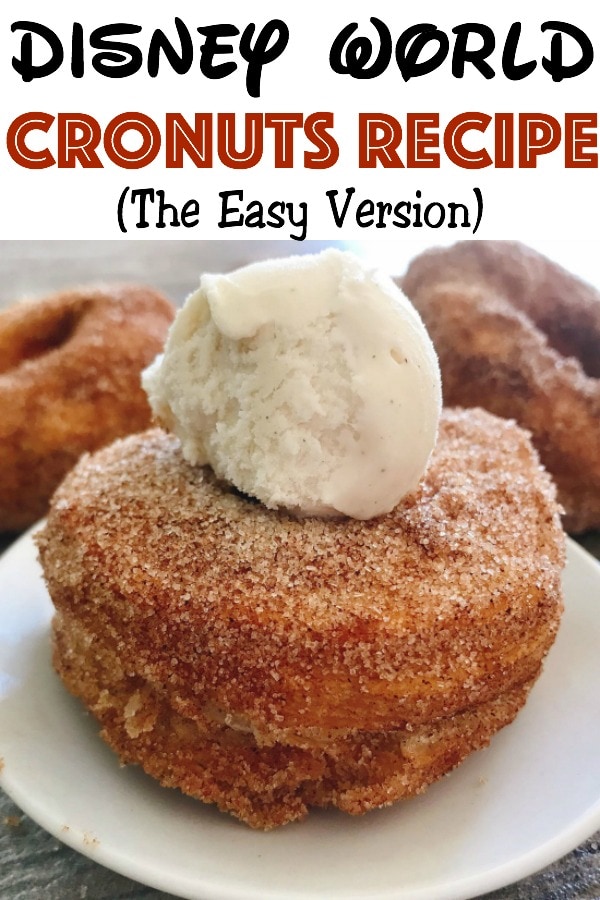 This post may contain affiliate links. When you click on these links, I get a small percentage back that helps me run my blog at no cost to you! For more information see my disclosure policy.
If you can't tell by my blog and my Instagram feed, I am a HUGE Disney fan! The food at Walt Disney World is one of the major reasons that I love to visit! When my family heads to Orlando, we almost always purchase the Disney Dining Plan and we take full advantage of it! Disney snacks are included with each of the dining plans and one of my all-time favorites is a Cronut!
My mouth is watering just thinking about the delicious crunchy but soft, sweet treat. If you are wondering what a cronut is, according to Wikipedia it's "a pastry that resembles a doughnut and is made from croissant-like dough which is filled with flavored cream".
Disney World Cronuts
The cronuts available from Refreshment Port at Epcot are not filled with flavored cream, but they can be ordered al-a-mode, or topped with a scoop of vanilla ice cream (I definitely recommend this). After tasting this delicious treat, I knew I wanted to make them to enjoy at home. So off to YouTube I went. It turns out, making cronuts is kind of complicated and takes a very L-O-N-G time. I don't know about you, but I don't have time for that!
Enter the "cheater cronut". This cronut recipe has all of the delicious texture and flavor of a traditional cronut, without all of the work. These are great to make on a Saturday or Sunday morning for breakfast or as a delicious dessert at the end of the day. You could really eat them just about any time, I won't tell.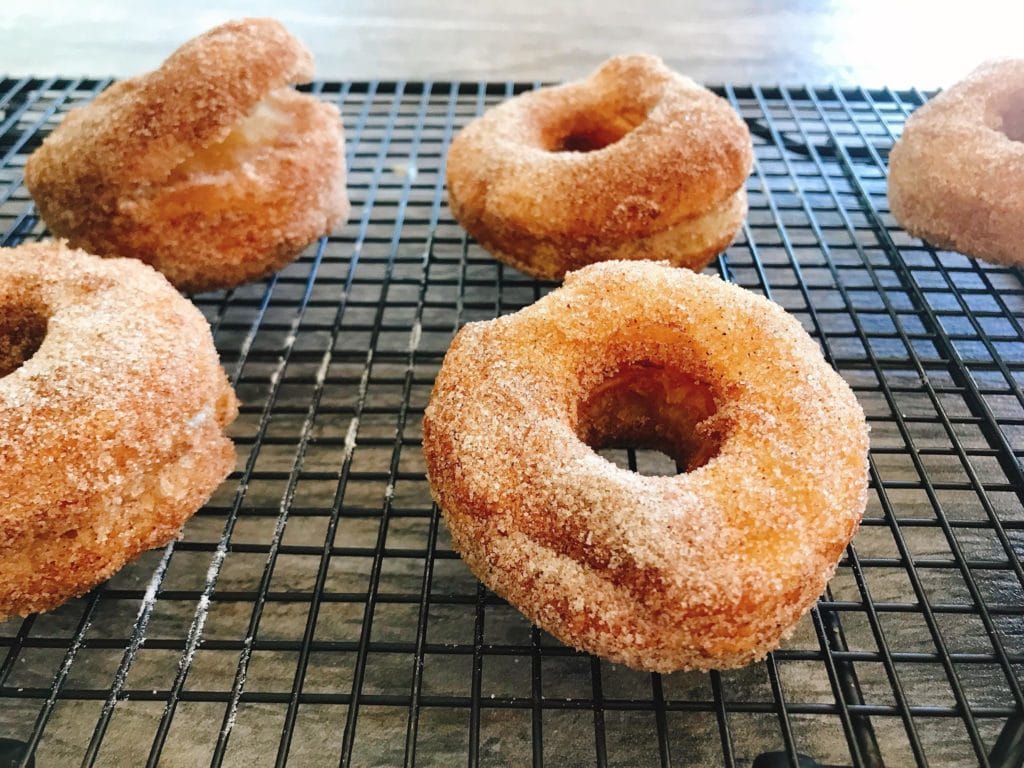 Ingredients
-Egg
-Oil for Frying
-Flour for Dusting
-Cinnamon
-Sugar
Helpful Kitchen Tools
-Large Cooking Pot (for frying)
How to Prepare Disney World Cronuts Recipe
The first thing you will want to do is thaw out your puff pastry sheets by letting them sit at room temperature for about 40 minutes. Once they have thawed, remove them from the wrapper. Unfold the puff pastry sheets so that they make a large rectangle. Beat the egg in a bowl and use a pastry brush to spread the egg over the puff pastry. Fold the dough in thirds (like a letter) and place the sheets back in the freezer for 10-15 minutes.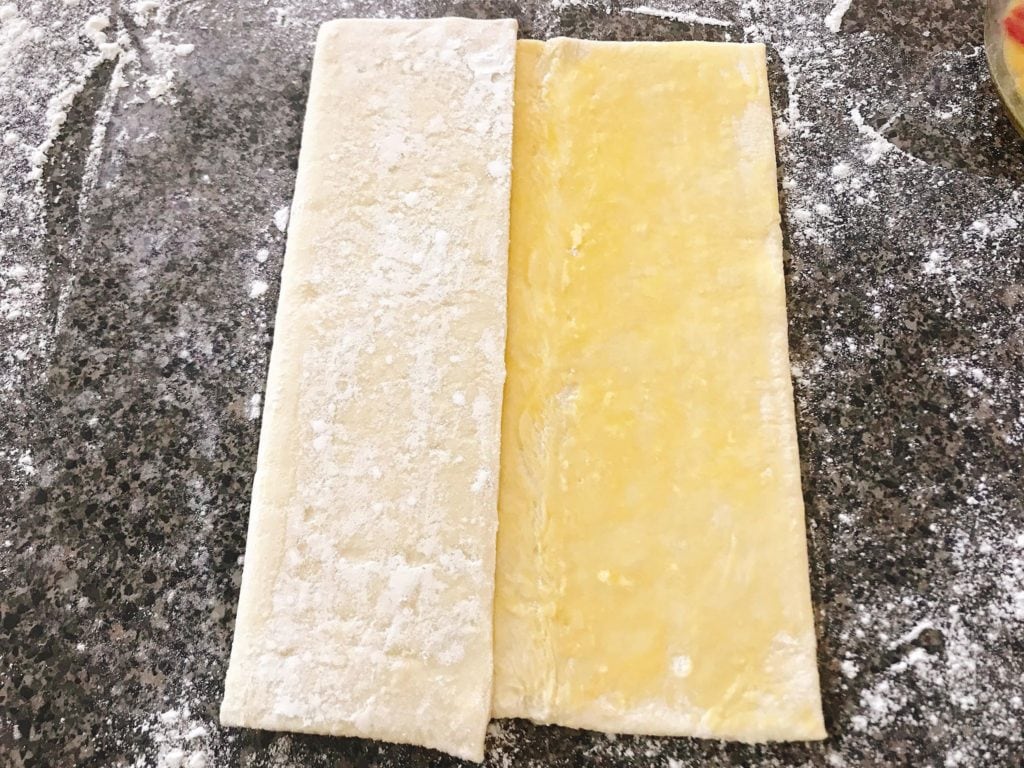 Remove the sheets from the freezer and use a donut cutter to cut donut shapes in the pastry sheet. I ended up with six full donuts. I didn't want all of that delicious dough to go to waste, so I cut the scraps into smaller pieces to make cronut holes!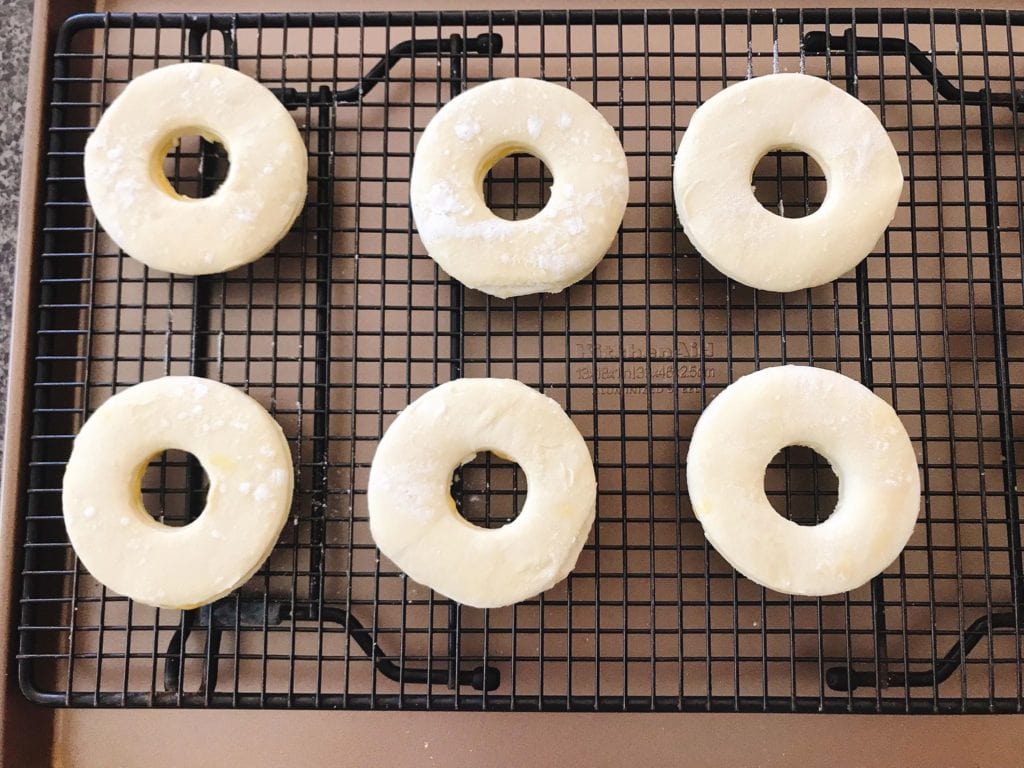 While you are cutting out your cronuts, heat your vegetable or canola oil on the stove or in a deep fryer until the temperature reaches 350 degrees. Prepare the coating by mixing the cinnamon and sugar together and placing it in a shallow dish, like a pie pan.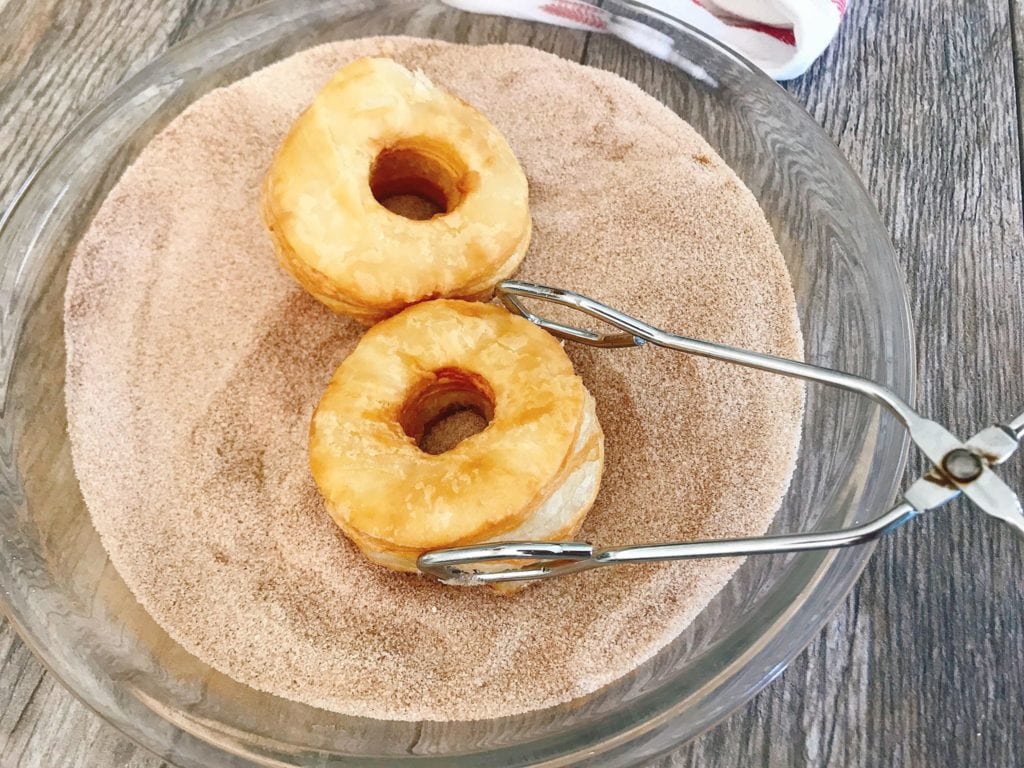 How to Fry Disney World Cronuts
Fry the cronuts for about 2-3 minutes on each side until they are golden brown. You'll want to fry two cronuts at a time so that the temperature of the oil doesn't drop too much. Use silicone tongs to remove the cronuts and place them in the cinnamon and sugar mixture. Coat the cronut entirely and place it on a cooling rack to cool, if you don't eat it first!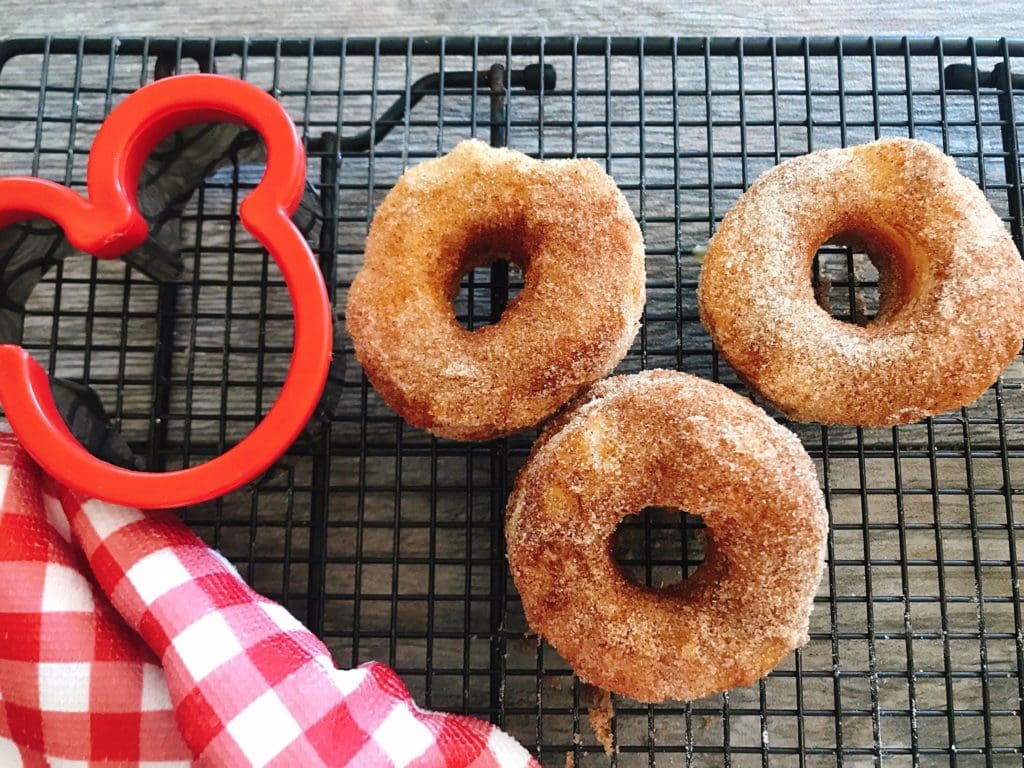 If you want to get the full Disney World Cronuts experience, top them with a scoop of creamy vanilla ice cream while they are warm. Absolute heaven! If you like these, you might also like Homemade Disney Churros and Mickey Beignets! Yum.

I hope you enjoy this recipe as much as I do and that it reminds you of Walt Disney World! If you want to plan a trip to WDW, I highly recommend my friends at Get Away Today! They have the BEST customer service and will help you plan an amazing vacation! And don't forget to tell them that The Mommy Mouse Clubhouse sent you!