Tips and Tricks to have an AWESOME time at Disneyland and the Summer of Heroes!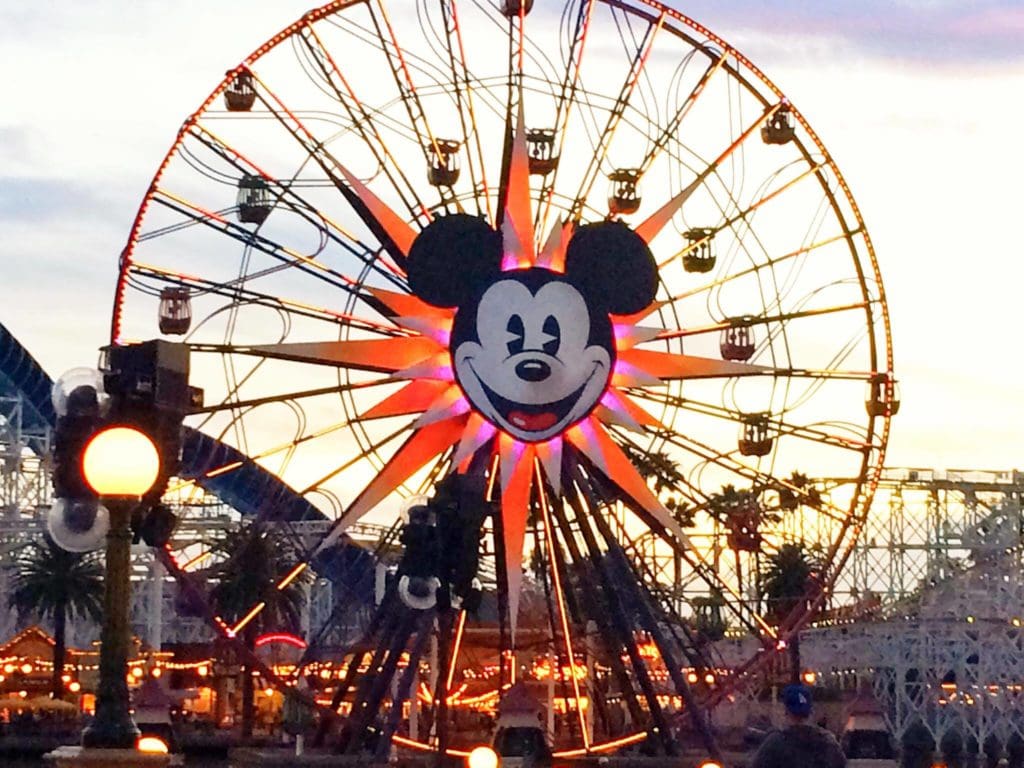 This post may contain affiliate links. When you click on these links, I get a small percentage back to me that helps me run my blog at no cost to you!For more information see my disclosure policy.
There is so much going on at Disneyland this summer! The Summer of Heroes is bringing so many fun things to see, do and taste for the next few months. More on that later! Below you'll find some tips that will help you have a BLAST this summer at the Disneyland Resort if you are planning to visit soon. Stay tuned at the end of the post for an awesome way to save on your vacation!
Disneyland Crowd Sizes in the Summer
As you can see from the crowd calendars below, the summer can be a pretty popular time to go to Disneyland. With nice warm weather and school vacations, crowds will definitely increase. To battle the crowds, find out what rides have the Fast Pass option and be ready to utilize it. Make sure you get to the parks early and plan a break in the middle of the day to get out of the heat and have a little down time. If you have a Star Wars fan, check out this guide to Jedi Training at Disneyland. It can really come in handy on those busy days! If you're wondering about crowd levels at other times of the year, you can find a crowd calendar for each month of 2017 in The Best Days to Visit Disneyland in 2017. You'll definitely not want to miss these yummy Disneyland snacks while you're enjoying the parks!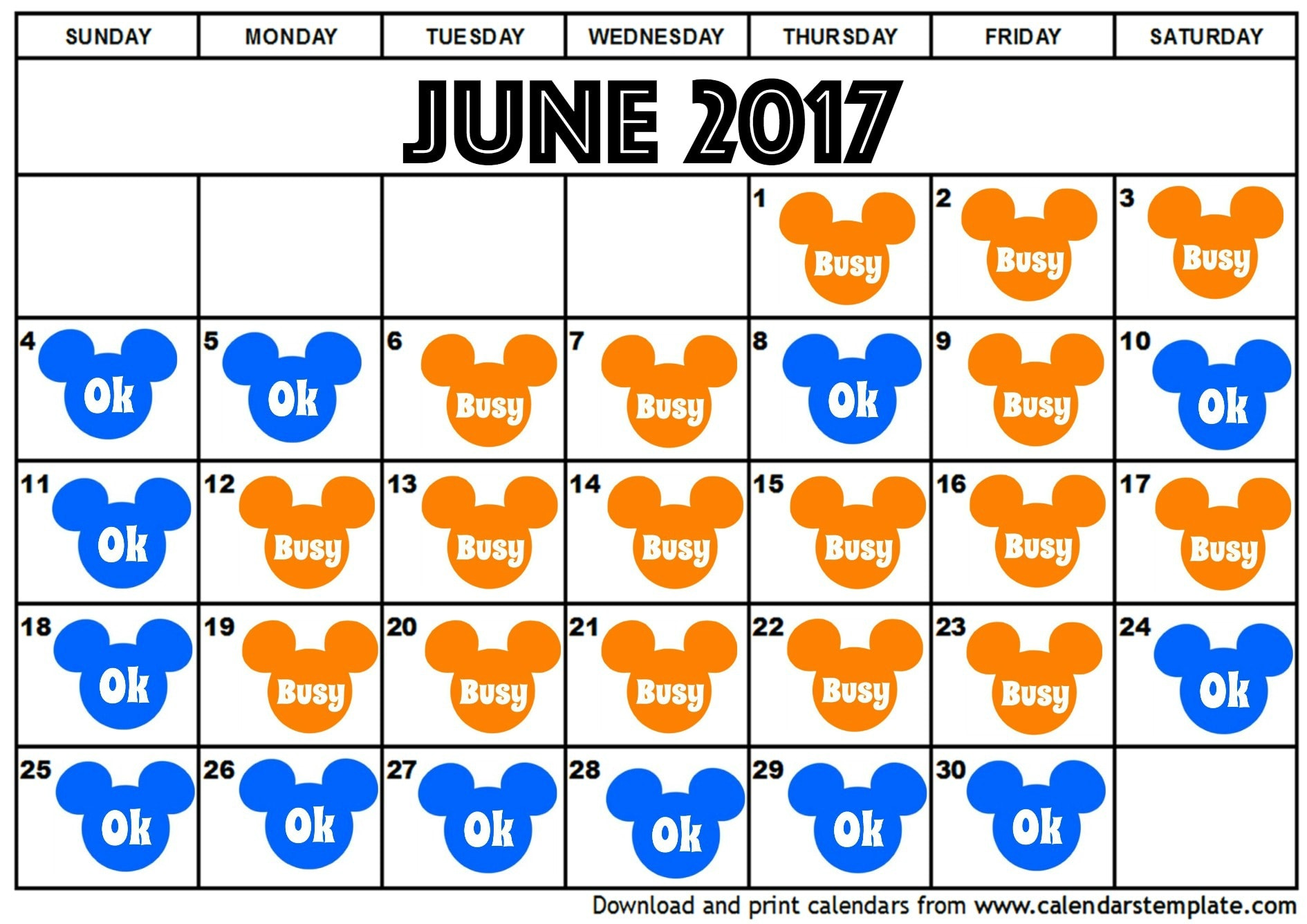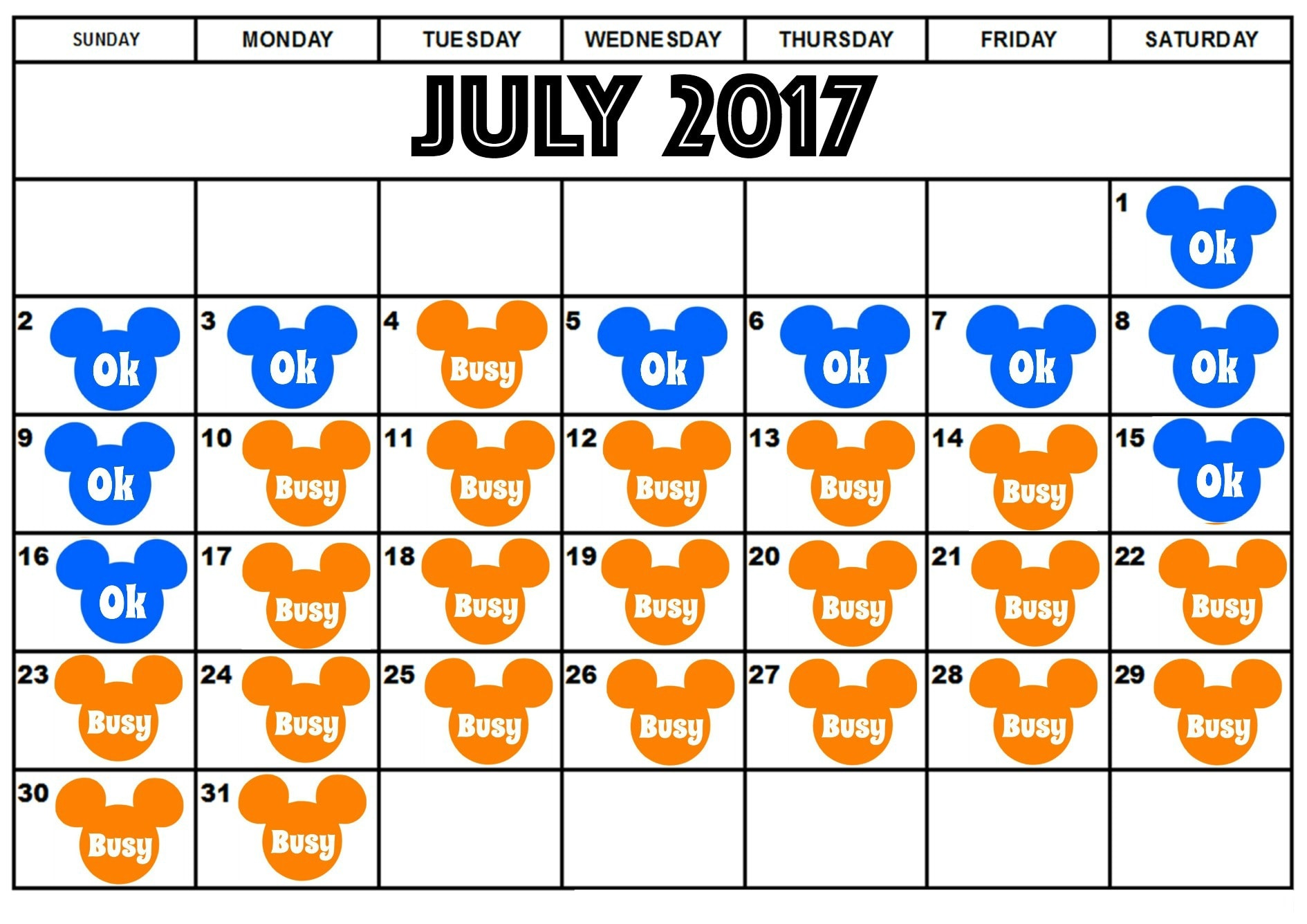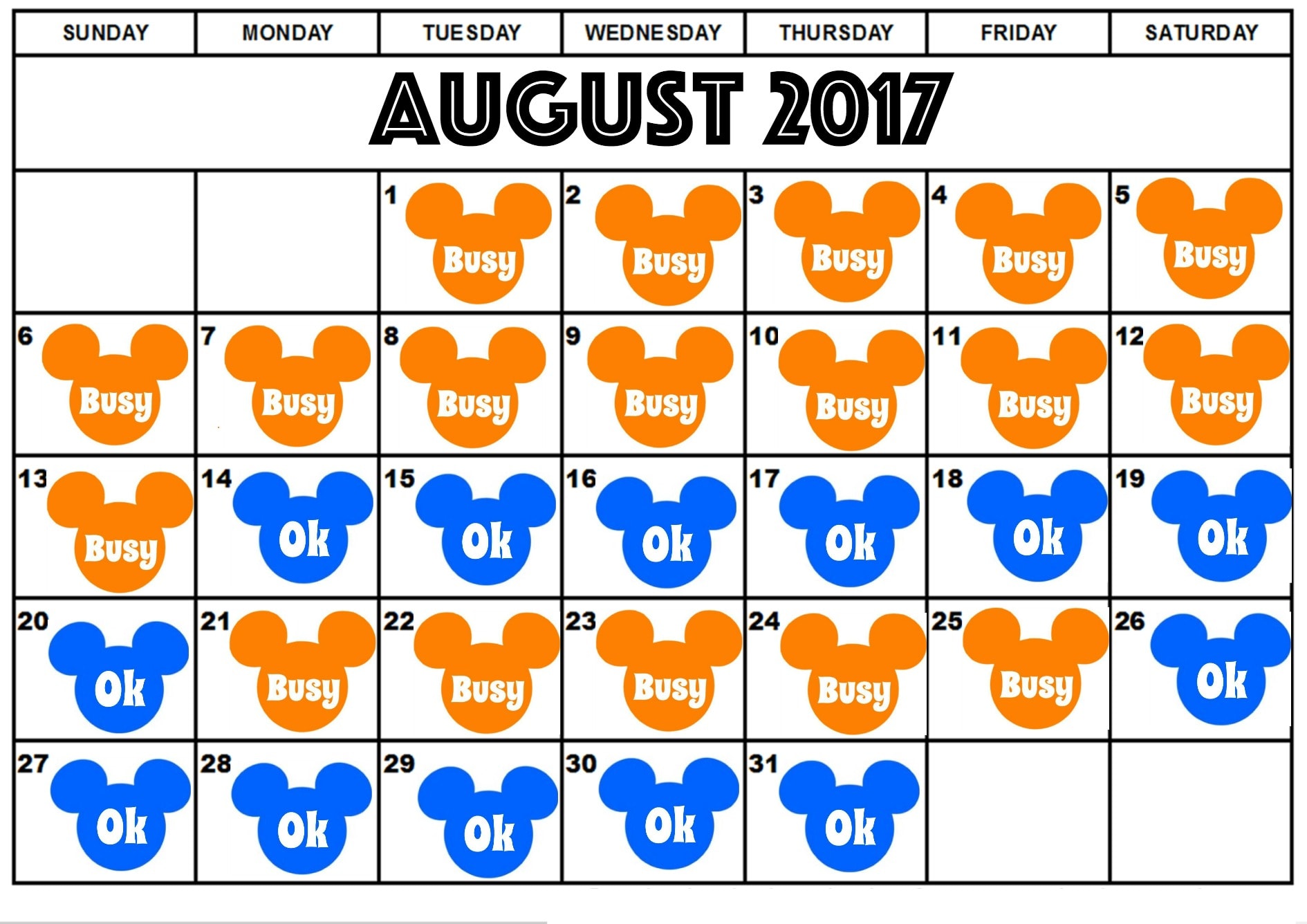 Special Events at Disneyland in the Summer
Summer of Heroes
The Summer of Heroes at the Disney California Adventure kicks off on May 27th and continues through September 10th. The most important part of Summer of Heroes, is the opening of Guardians of the Galaxy-Mission: Breakout, formerly The Twilight Zone Tower of Terror! Along with the opening of this new attraction, there will also be Super Hero meet-and-greets with Groot, Captain America and Spiderman. The Guardians of the Galaxy:Awesome Dance Off dance party will be fun for the whole family and the limited-time Heroes of Summer experiences will include Hawkeye and Black Widow in the Avengers Training Initiative, a meet-and-greet with Black Widow and Marvel-themed souvenirs and snacks.
Grad Nights
Grad Nights continue into June. Crowds at both parks will increase during the day. The party will move to California Adventure after 9:00 P.M. Currently, Grad Nights are scheduled for June 2, 3, 6, 7, 9, 10, 14, 16 & 17, 2017. For updates, check out Disneyland's website.
Independence Day
July 4th can be a ton of fun at Disneyland but be aware that it can also be one of the busiest days of the year. Celebrate in style with red, white and blue decor, Independence Day themed drinks and snacks, Disney's Celebrate America! A Fourth of July Concert in the Sky and a special patriotic water display prior to the World of Color show.
Disneyland's Birthday
Disneyland will celebrate it's 62nd birthday on July 17th. Each year on this day, you can expect special merchandise available and many people dressed up as dapper for the day. There may be a slight increase in crowds.
D23 Expo
The D23 Expo will take over the Anaheim Convention Center July 14-16. The event will feature the Disney Legend Awards, the Treasures of the Walt Disney Archives Exhibit, panels, presentations, celebrity appearances and of course, increased crowd sizes.
Disneyland Half Marathon Weekend
The Disneyland Half Marathon will be held August 31st-September 3rd. The event included kids races, a 5K, a 10K and a half marathon. There will also be a Disneyland Double Dare which is when you run both the 10K and the half marathon! Participants who run both can receive a Dumbo Double Dare medal.
Average Weather at Disneyland in the Summer
The average high temperatures at Disneyland in the summer are in the high 80s to low 90s and lows are in the mid 60s. The weather forecast for the summer in Disneyland calls for mostly sunny or partly cloudy days with relatively no rain showers. But, the weather is always unpredictable and can change. Make sure you check the current weather forecast before you leave, so you know what to expect.
What to Pack for Disneyland in the Summer
Knowing what to pack for Disneyland in the summer is important. You don't want to be unprepared and end up having to spend your vacation budget on things that could easily have been brought from home with a little planning. Make sure you check out my post on How Amazon Can Save You Money at Disney. Here are a few things you might want to consider packing if you'll be traveling to Disneyland this summer:
Pack and Umbrella or Poncho & Stroller Protection
Although the weather forecast for Disneyland this summer currently doesn't call for much rain, we all know that the weather is unpredictable. Be prepared with a small travel umbrella or a poncho. These things can easily be kept in the car or hotel room if rain isn't in the forecast that day. A poncho can come in handy even if it doesn't rain. Wear it on rides like Splash Mountain or Grizzly River Run to keep your clothes dry! If you have a stroller with you, you'll also need to think about keeping it and your child dry if rain decides to strike. Some strollers have covers you can buy that are specifically made for them, but can be expensive. I like to buy a shower curtain liner from Dollar Tree and use clothes pins to hold in place over the stroller. It costs $2.00 and works like a champ!
Pack Sun and Heat Protection
The California sun can be brutal, especially in the summer months. Make sure that you are ready for the UV rays by packing some sunblock a hat and a pair of sunglasses. Make sure your kids are protected too. Nothing ruins a magical vacation like a sunburn!
Another great item to take to the parks in the summer is a misting fan. These gadgets are a life saver! I made the mistake of not bringing one along with us a couple of years ago and ended up purchasing one at the park. It was amazing, especially when standing in lines on a hot day. Avoid paying inflated prices at the park and bring one from home!
One more thing that is great for the kids on hot days is a clip on fan. These are great to clip on a stroller to keep your little ones cool while cruising around the parks (or napping around the parks) whatever the case may be!
Pack a Travel Blanket
A travel blanket is also a good idea to bring along to Disneyland in the summer. It can be a great way to save a spot to sit on while watching the parades and fireworks shows!
Pack Clothing For Warm Weather
Summer days at Disneyland are generally pretty warm. That being said, occasionally it can get a little chilly in the morning or late in the evening when the sun is down. You should definitely dress for the warm weather, but be prepared with a light sweater or jacket for when the temperature drops. Here are a few Disney inspired shirts I found for the whole family: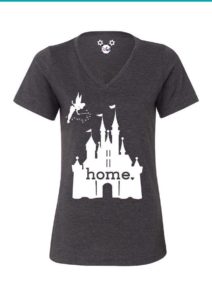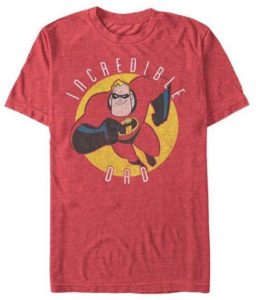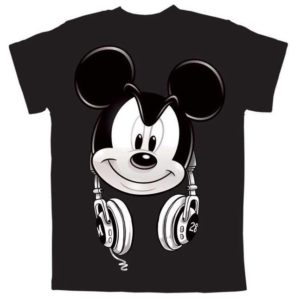 Disneyland Summer Park Hours
Here are the typical hours for Disneyland Park and Summer of Heroes at Disney California Adventure Park in June, July and August. As always, these hours are subject to change so check Disneyland's website for current information.
Monday through Thursday
Disneyland Park

Opens at 8:00 a.m. or 9:00 a.m.
Closes at 11:00 p.m or 12 midnight

Disney California Adventure Park

Opens at 8:00 a.m., 9:00 a.m. or 10:00 a.m.
Closes at 10:00 p.m. or 11:00 p.m.
Friday through Saturday
Disneyland Park

Opens 8:00 a.m. or 9:00 a.m.
Closes 11:00 p.m. or 12:00 midnight

Disney California Adventure

Opens 10:00 a.m.
Closes 10:00 p.m.
Summer Disneyland Ride Closures
The following rides will be closed for refurbishment during June, July and August 2017. For this post, I'm only including the dates for June, July and August. Some of the rides will be closed beyond August. Ride closures are subject to change without notice. For up-to-date information, check Disneyland's website.
Disneyland
Disneyland Railroad June 1-July 28
Disneyland Monorail June 1-16
Frontierland
Mark Twain Riverboat June 1-July 28
Sailing Ship Columbia June 1-July 28
Davy Crockett's Explorer Canoes June 1-July 28
Fantasmic! June 1-July 17
Disney California Adventure
Sorcerer's Workshop June 1-July 27
Disneyland Ticket Savings
There aren't a lot of Disneyland ticket savings out there, but they can be found if you know where to look. Make sure that if you buy Disney tickets from a third party, that they are an authorized ticket seller. I usually buy my park tickets from Get Away Today. Their ticket prices are almost always a few dollars cheaper than Disneyland's gate prices. Get Away Today is also doing a special right now on their Disneyland tickets. You can get a 5-Day Park Hopper Ticket for the price of a 4-Day ticket! That's a free day at Disneyland! Check getawaytoday.com for current deals. Get Away Today has provided an exclusive deal for my readers! Use the promo code MommyMouse at checkout to save $10 off any 2-night or longer Southern California package. (Hotel and 2 ticket minimum purchase to qualify for the discount) How cool is that?
There are so many things to think about when you are planning a trip to Disneyland. Now you know How to ROCK Disneyland in the summer and enjoy the Summer of Heroes! Make sure you Pin this post so you will have this info handy!

Check out more Disney tips: