A decadent red velvet cupcake, filled and topped with homemade cheesecake, fluffy vanilla buttercream, toffee bits and drizzled with melted chocolate. A recipe replica of Red Velvet Cheesecake Cupcakes from Disney World's former Starring Rolls Cafe.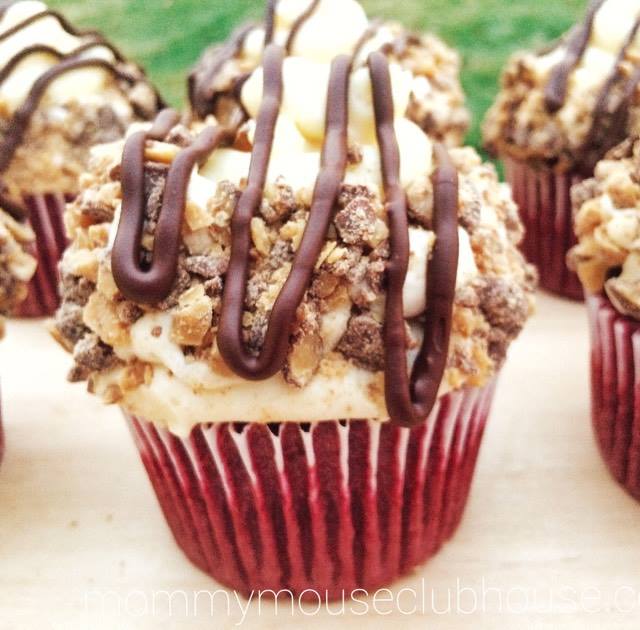 This post may contain affiliate links. When you click on these links, I get a small percentage back to me that helps me run my blog at no cost to you! For more information see my disclosure policy.
I am kind of obsessed with cupcakes. OBSESSED. I actually make and sell gourmet cupcakes in my neighborhood each week. When I was going to Disney World a couple of years ago, I found out that Disney World is actually quite famous for their cupcakes. I began jumping for joy (in my head because I didn't want my family to think I was a weirdo) and started making a list of all of the different cupcakes I wanted to try. The Red Velvet Cheesecake Cupcakes from Disney World's Starring Rolls Cafe in Hollywood Studios was at the top of my list!
After consuming this cupcake in Florida, I knew that I needed it to be in my life on a regular basis. I came up with a recipe and, you guys, it is awesome. The cake is so moist and the frosting is, well, cheesecake. Not cream cheese frosting, but actual cheesecake that is blended up to a smooth consistency in order to be piped onto the cupcake. This cupcake also has whipped vanilla buttercream, crushed toffee pieces and drizzled chocolate. Do I have you attention yet?
Ingredients for Red Velvet Cheesecake Cupcakes
Cupcakes
-Red Velvet Cake Mix
-Milk
-Butter
-Eggs
Cheesecake Filling/Topping
-Cream Cheese
-Sugar
-Eggs
-Vanilla
-Lemon Juice
Vanilla Buttercream
-Butter
-Vanilla
-Powdered Sugar
-Milk
Cupcake Topping
-Toffee Bits
-Chocolate Chips
How to Make Red Velvet Cheesecake Cupcakes
Although this is a gourmet cupcake, if you take it step by step, this cupcake is actually not to hard to put together. Imagine how impressed your friends and family will be when you make these decadent and beautiful cupcakes. I've even made a video on how to put these beauties together. Check it out at the end of the post!
Cupcakes
The first step in making these cupcakes is to prepare the cake. Red Velvet is kind of a tricky flavor of cake. It's actually a chocolate cake, which I didn't know for a long time, with red food coloring added. The problem is that the cake is brown, so it takes A LOT of red food coloring. To make this recipe easier and less messy, I just use my favorite red velvet cake mix and "doctor it up" a little bit.
Begin by preparing the cake mix, but add 1 extra egg, melted butter instead of oil and milk instead of water. Bake the cupcakes at 325 degrees instead of 350. By baking them at a slightly lower temperature, the cupcakes will come out more flat on top and will be easier to decorate. For this post, I wanted my cupcakes to be the same size as the cupcakes at Disney World, so I used a Jumbo cupcake mold. You could easily make these cupcakes standard size.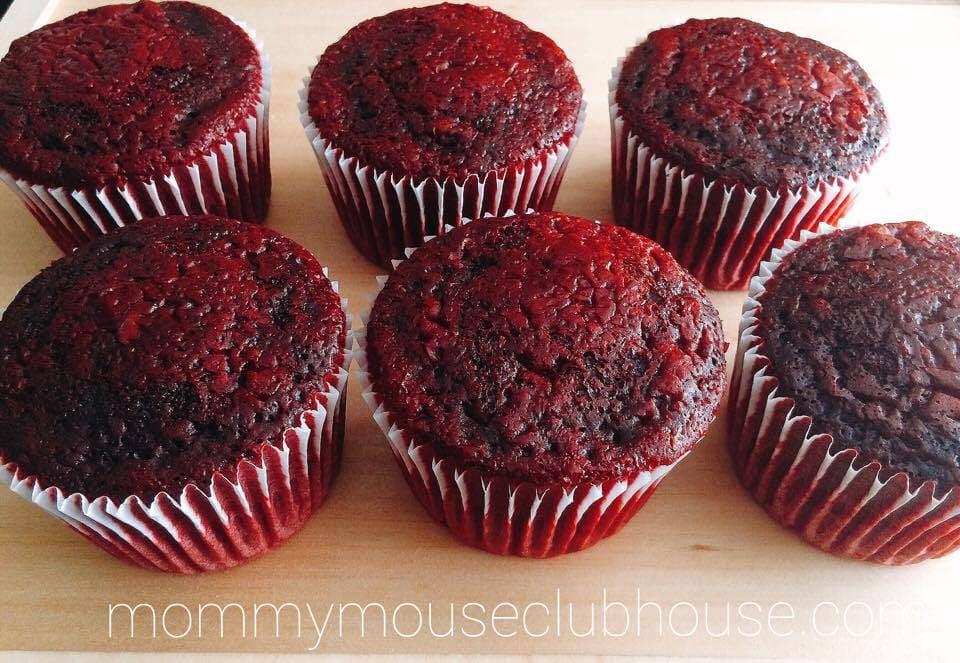 Cheesecake Filling/Topping
Let the cupcakes cool, while you make the cheesecake "frosting". Ok, so this is not really "frosting", it's actual cheesecake! Mix up cream cheese, eggs, sugar, lemon juice, and vanilla. Bake it and let it cool. Blend it and it's ready to be piped on the cupcake. Doesn't that sound amazing?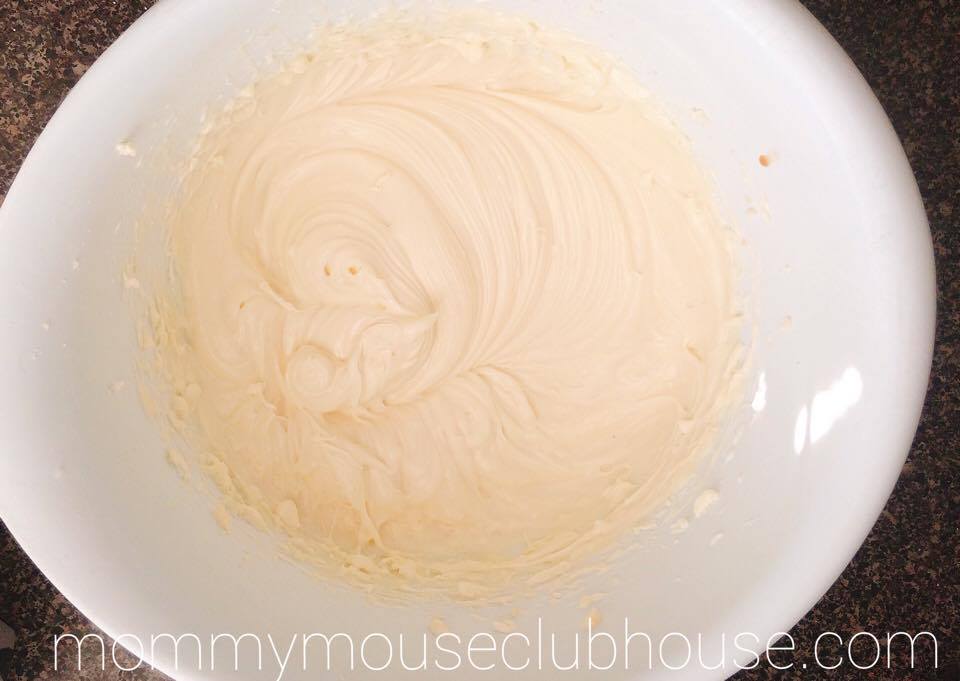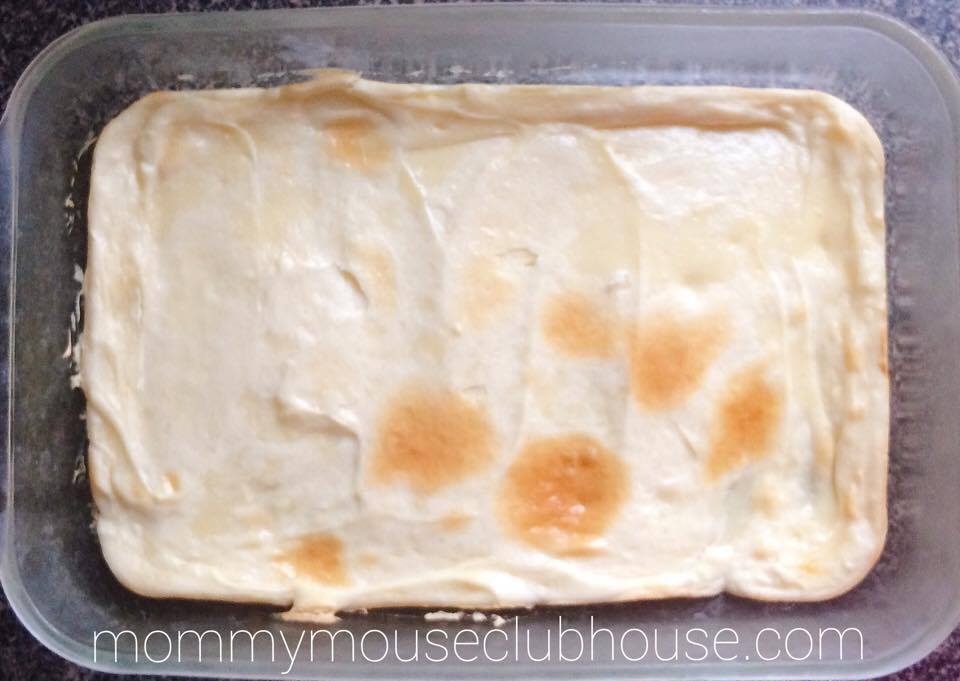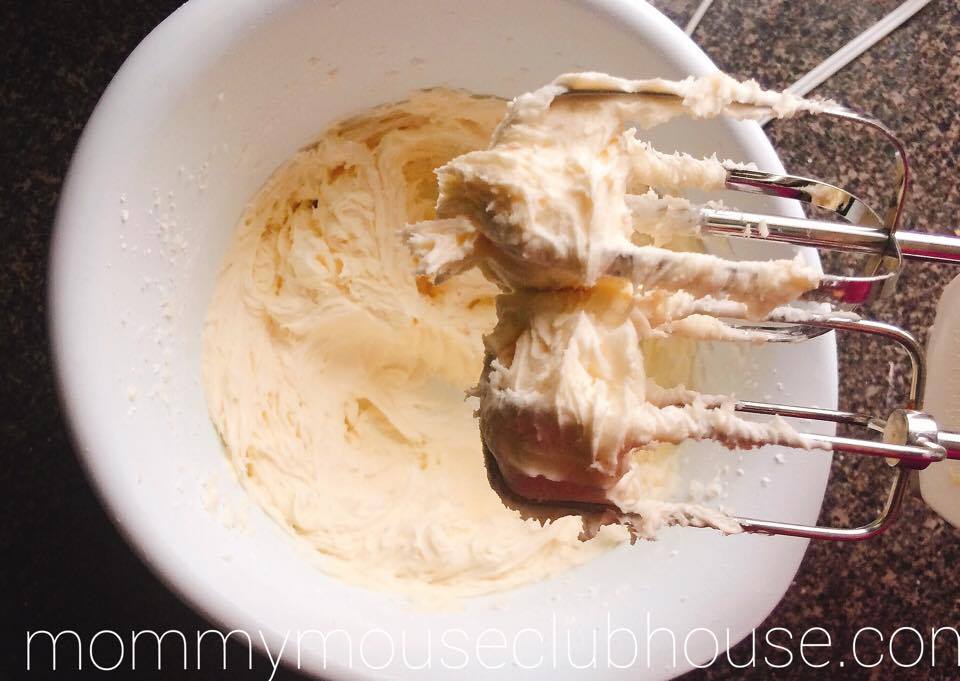 Vanilla Buttercream
To prepare the vanilla buttercream frosting, add the softened butter to a mixing bowl. Beat with a hand mixer until light and fluffy. Pour in the vanilla. Next, add the powdered sugar one cup at a time, mixing in between. Add milk a little at a time, if the frosting is too stiff.
Cupcake Assembly
Next, using a sharp knife at a 45 degree angle, cut a cone-shaped hole from the center of the cupcake.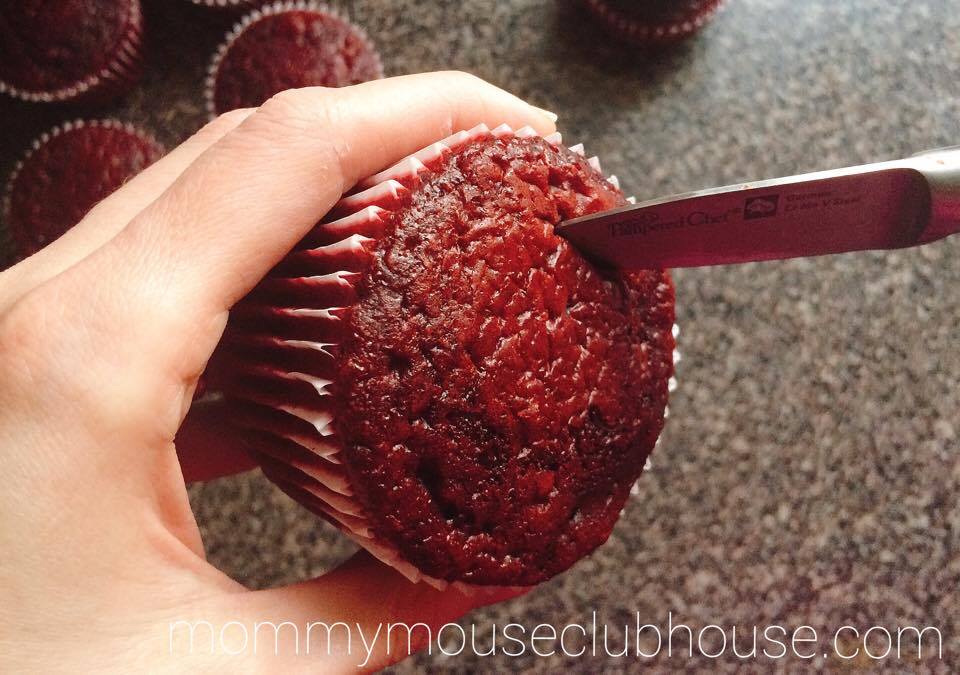 Fill in the hole with cheesecake. Replace the cake you removed, but put it on upside down, so it makes a cone on top. Pipe the cheesecake around the cake cone.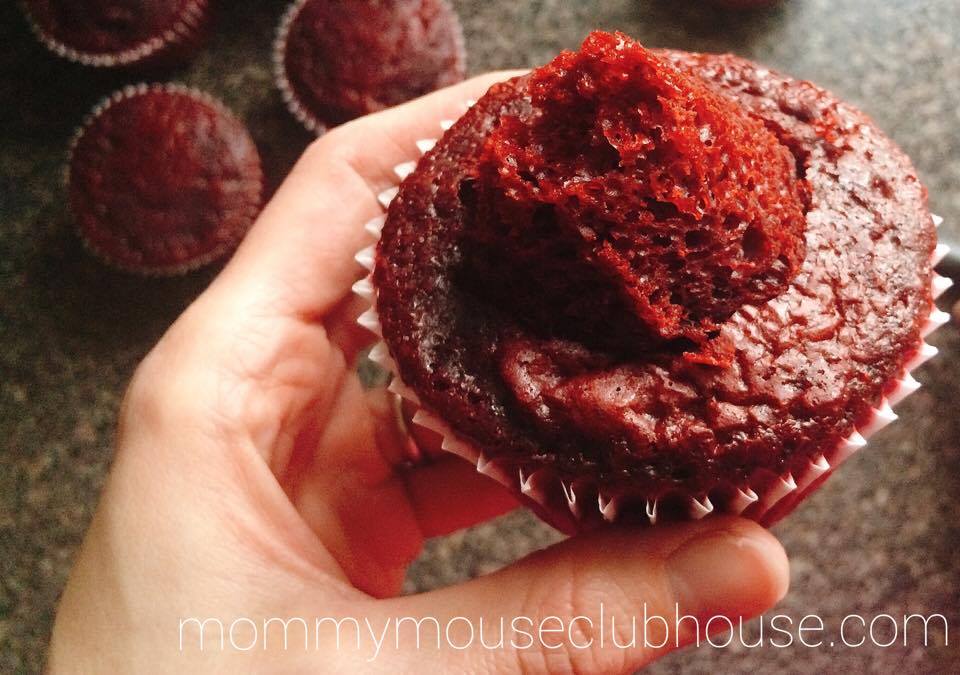 Add the frosting too a piping bag and pipe it around the cheesecake. Press the Heath Toffee bits onto the butter cream. Melt the chocolate chips. Put the melted chocolate in a ziploc bag and snip off the end. Drizzle the chocolate over the tops of the cupcakes.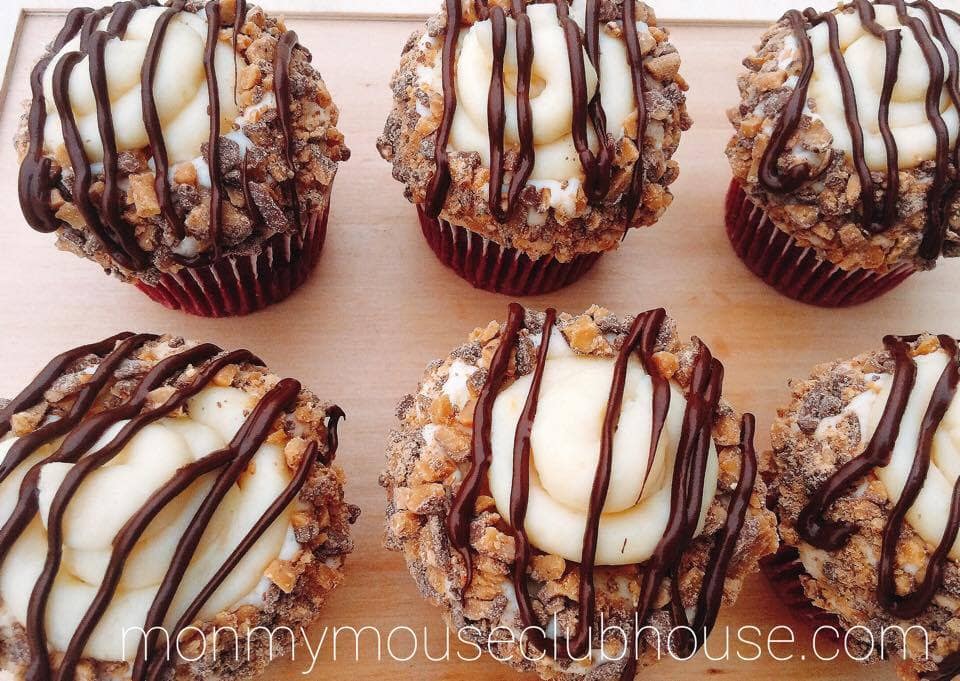 Just like that, you have Red Velvet Cheesecake Cupcakes just like they sell at Starring Rolls Cafe! They would definitely be a fun gift for your kids to give to their teachers!
Disney World and Disneyland Savings
If you want to try these beautiful cupcakes for yourself at Disney World, the folks over at Get Away Today will be able to help you plan an awesome vacation! Their customer service is THE BEST! They offer deals like discounts on rooms, free dining and more! Visit getawaytoday.com or give them a call at 855-GET-AWAY for current deals at Walt Disney World!

If a trip to Disneyland is in your future they can also help you. I usually book my Disney vacations through them because their ticket prices are usually a few dollars cheaper than Disneyland's gate prices and there are almost always hotels with a 3rd or 4th night free. There is a special right now on their Disneyland tickets. You can get a 5-Day Park Hopper Ticket for the price of a 4-Day ticket! That's a free day at Disneyland! Get Away Today has provided an exclusive deal for my readers! Use the promo code MommyMouse at checkout to save $10 off any 2-night or longer Southern California package. (Hotel and 2 ticket minimum purchase to qualify for the discount) How cool is that?
Make sure you PIN this recipe for later and check out more Disney Recipes and Disney Tips!
I hope you enjoy them! Check out the video below, to see who to assemble these yummy treats!
*As I was preparing this post, I found out that Starring Rolls Cafe actually closed this weekend. I'm glad that I was able to taste this delicious cupcake while it was available and I hope that you will try this recipe so that you can enjoy the yumminess that is the Red Velvet Cheesecake Cupcakes from Disney World's Starring Rolls Cafe.
Preheat oven to 325 degrees.

Prepare the cupcakes according to the cake mix instructions, replacing the water with milk, the oil with melted butter and add an additional egg.

Fill cupcake liners 3/4 full and bake for 13-15 minutes for standard size cupcakes and 20-22 minutes for jumbo.

Remove the cupcakes from the oven and let them cool to room temperature.
Cheesecake Frosting (Topping)
Beat softened cream cheese until smooth.

Add egg, vanilla and lemon juice and mix.

Add sugar and beat until smooth.

Pour batter into a 9x13 pan and bake at 320 degrees for 35-40 minutes until set up and beginning to brown on top.

Remove from oven and let it cool completely.

Scrape into a bowl and beat until smooth. Place in a piping bag or sandwich bag with the end snipped off.
Vanilla Buttercream Frosting
Beat the butter until nice and fluffy. Add the vanilla and mix.

Mix in the powdered sugar, one cup at a time. Whip for 2-3 minutes. Add milk as needed.

Place in a piping bag or a sandwich bag with the end snipped off.
Place the chocolate chips in a bowl. Microwave at 50% power in 30 second increments until melted. Stir in between.

Place in a small sandwich bag with the end snipped off.
Cut a circle in the top of the cupcake with your knife at a 45 degree angle. Remove the cone-shaped piece of cake.

Fill in the hole with cheesecake and replace the cake cone upside-down. The flat side should be on the bottom.

Pipe the cheesecake around the cake cone.

Pipe the vanilla buttercream frosting around the base of the cake cone.

Press the toffee bits on the vanilla buttercream frosting.

Drizzle the top of the cupcake with melted chocolate. Enjoy!