An all-American classic dessert with a caramel twist. This Salted Caramel Apple Pie is baked to perfection in a flaky all-butter pie crust. Add a scoop of vanilla ice cream for the perfect dessert for holidays or just because!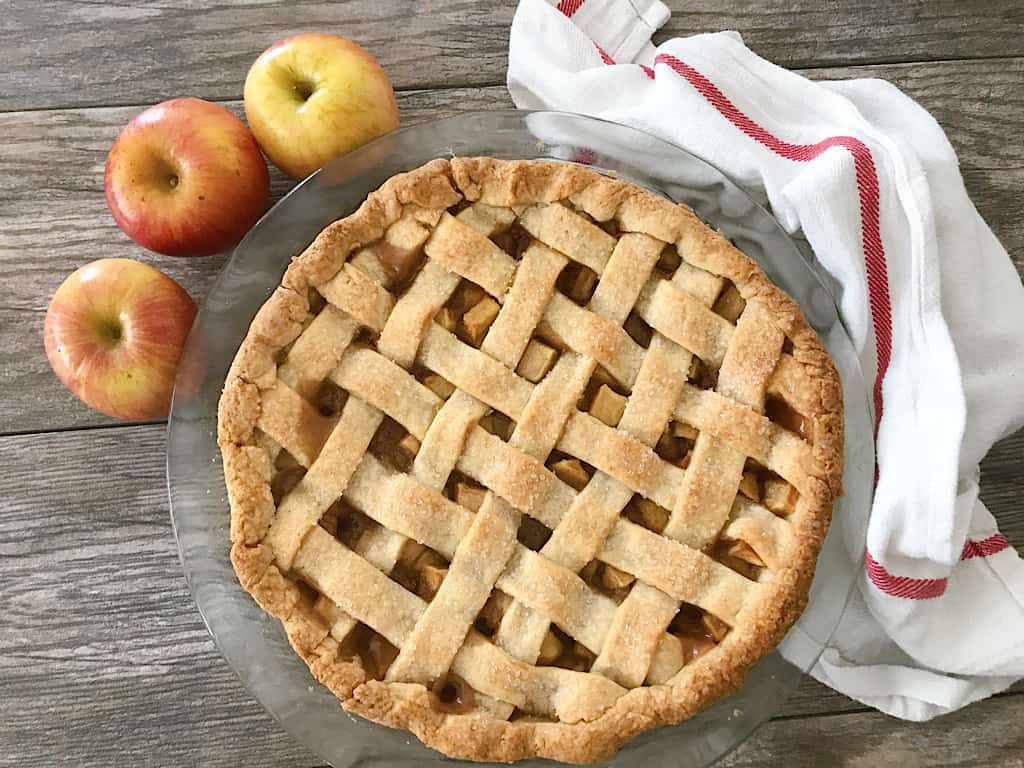 This post may contain affiliate links. When you click on these links, I get a small percentage back at no cost to you! For more information see my disclosure policy.
My boys were recently out riding their bikes through the neighborhood and came upon a "free fruit stand" that my neighbors were having.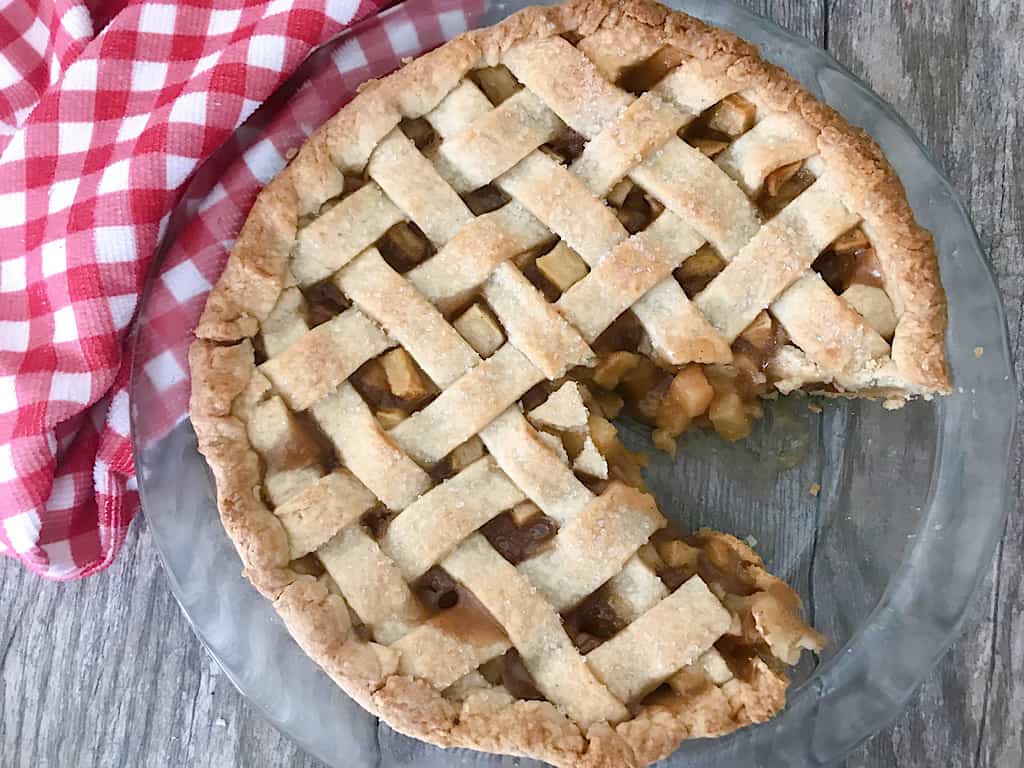 After talking to my boys, I am still not entirely sure why our neighbors had such an overstock of fruit and were giving it away for free, but because of it, we had a large bag full of apples, oranges, and bananas.
My second son, immediately asked if I would make him an apple pie.
I looked at his cute little face, and there was no way I could say no, especially when we had all of the apples we needed now.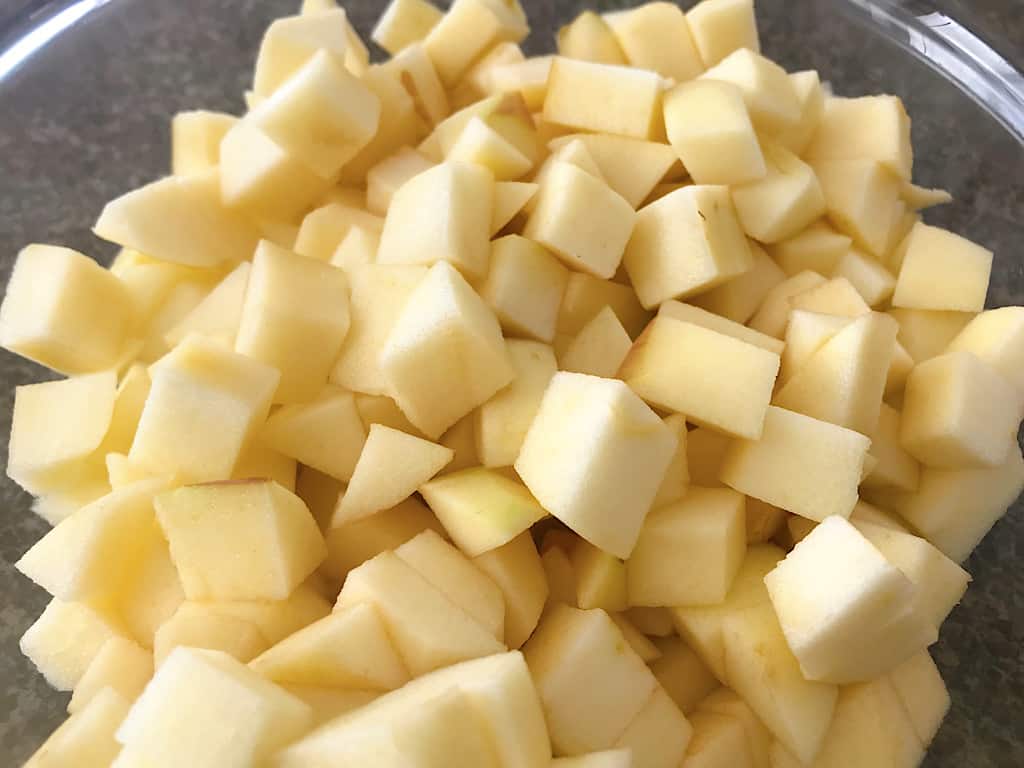 What kind of apples should you use to make Salted Caramel Apple Pie?
That is totally up to you! Some people prefer to use tart Granny Smith apples, while others prefer the sweetness of a Honeycrisp.
For this pie, I used a combination of Honeycrisp, Gala, Fuji, and Golden Delicious. The flavors of the apples melded together perfectly!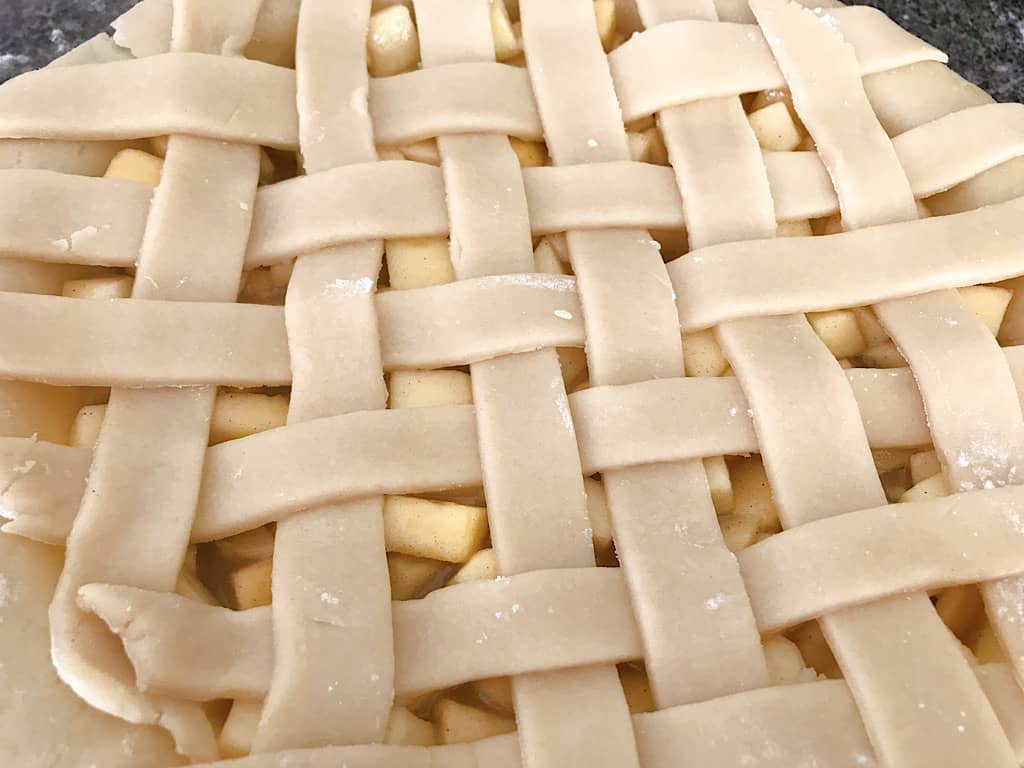 Can you use a pre-made pie crust?
Absolutely! I use them all of the time when I am short on time. Although, I highly recommend if you have the ingredients and the time, to use this all-butter pie crust recipe.
I use it in all of the pies that I make and always get so many compliments.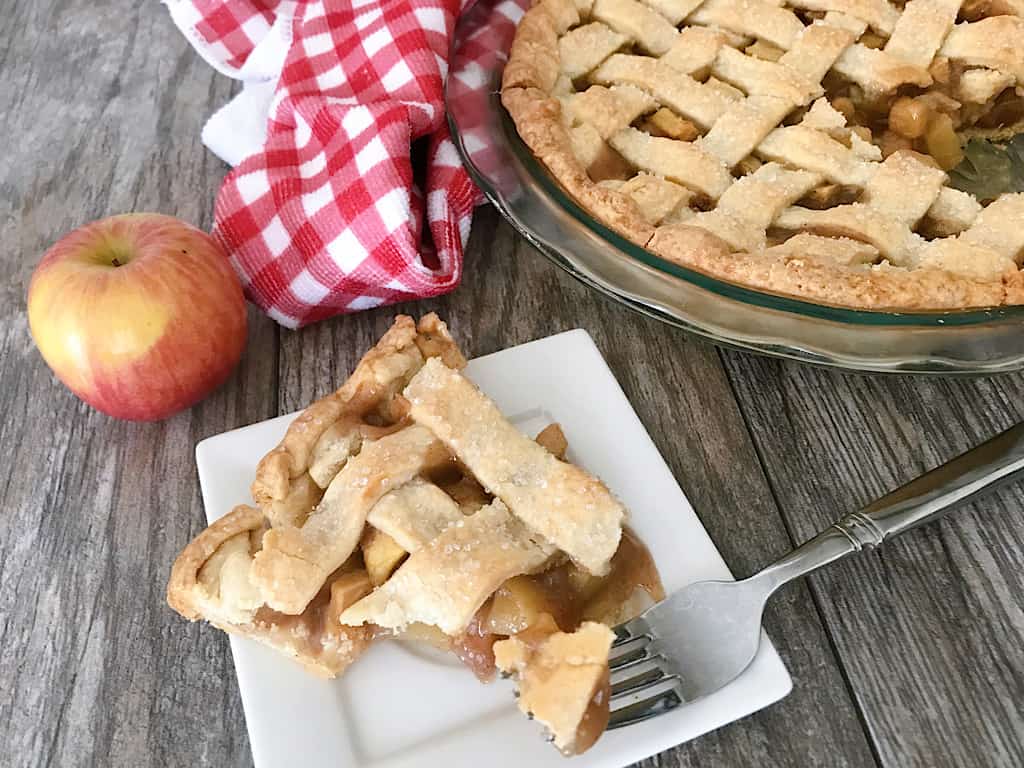 When to Serve Caramel Apple Pie
I think that this apple pie is perfect to be served any time, but here are some ideas:
Parties

Family Dinners

Picnics

Potlucks

Thanksgiving

Christmas

Easter

4th of July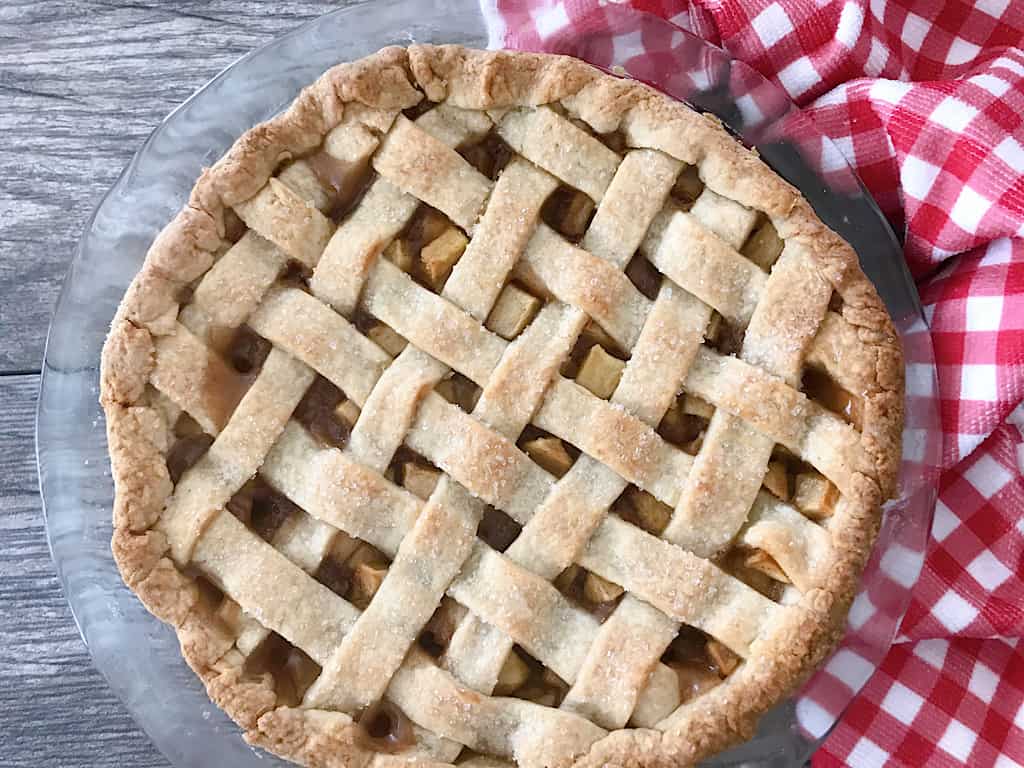 Helpful Kitchen Tools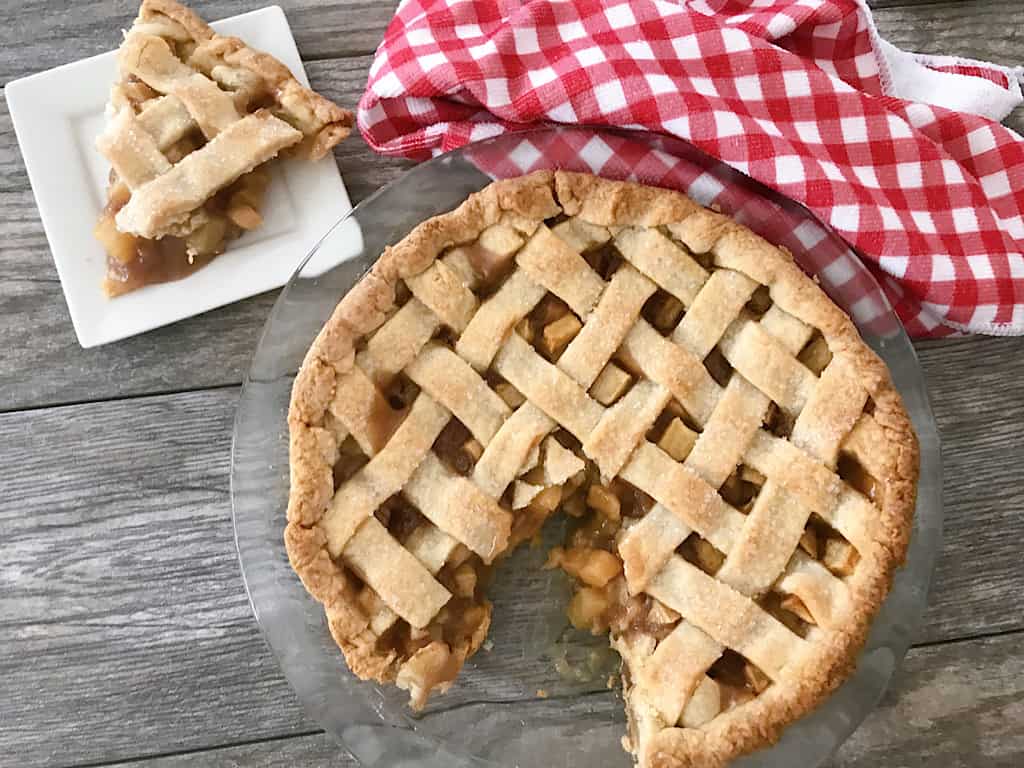 Salted Caramel Apple Pie Ingredients
2 Recipes All Butter Pie Crust

1/4 Cup Caramel Ice Cream Topping

1/2 Teaspoon Salt

1 Tablespoon Lemon Juice

6 Cups Apples, peeled & diced (about 6 medium apples)

1/2 Cup Sugar

1/4 Cup Brown Sugar, packed

1/3 Cup All-Purpose Flour

1 Teaspoon Cinnamon

1 Tablespoon Butter, melted

1 Tablespoon Sparkling Sugar (optional, you can also use granulated sugar)
Directions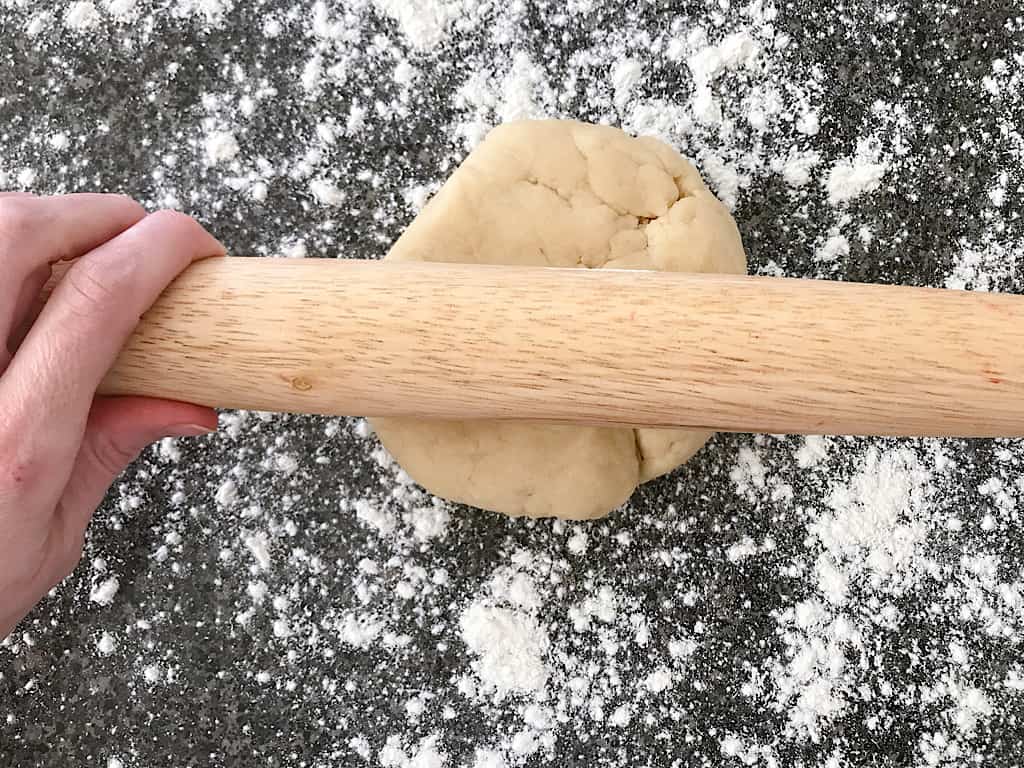 Place one pie crust on the bottom of a greased 9-inch pie pan leaving about 1/2 inch extra crust around the edge to fold over the pie later.
In a large mixing bowl, combine the caramel ice cream topping, salt, and lemon juice.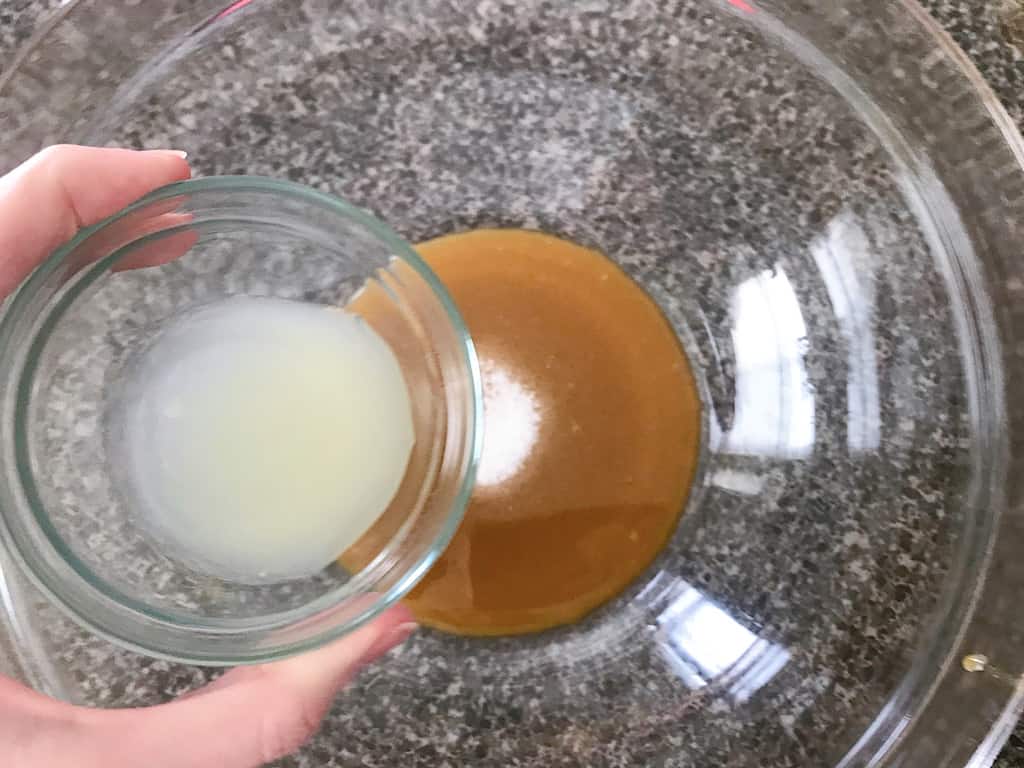 Peel and dice the apples and add them to the mixing bowl.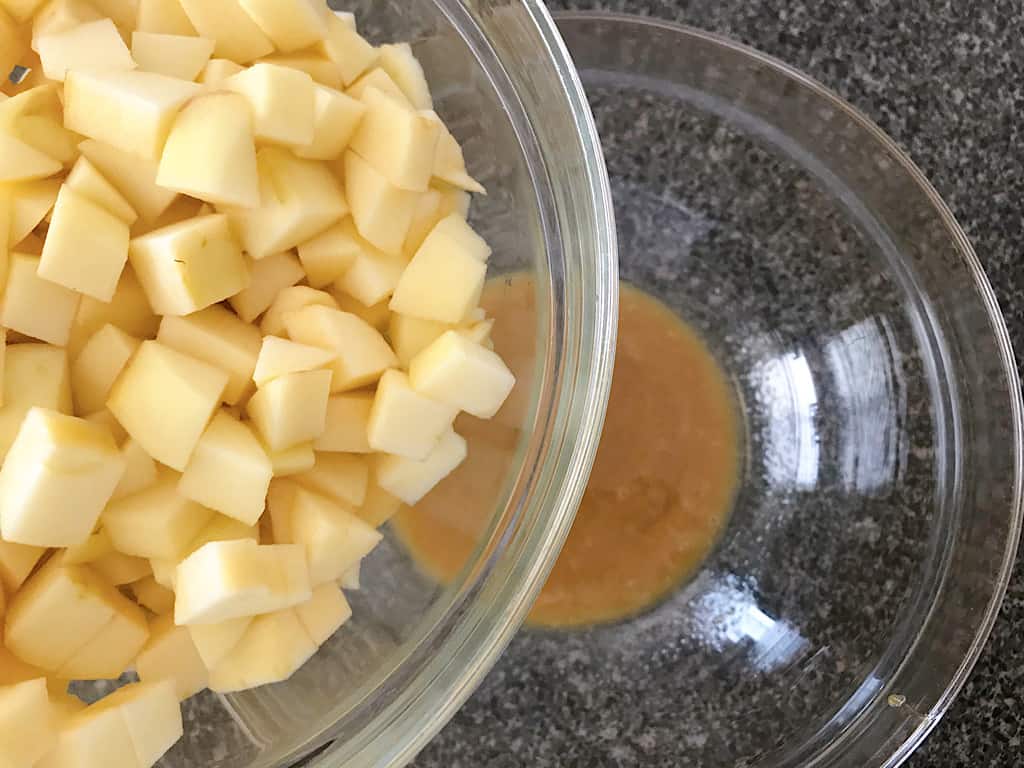 Stir the apples and caramel mixture together.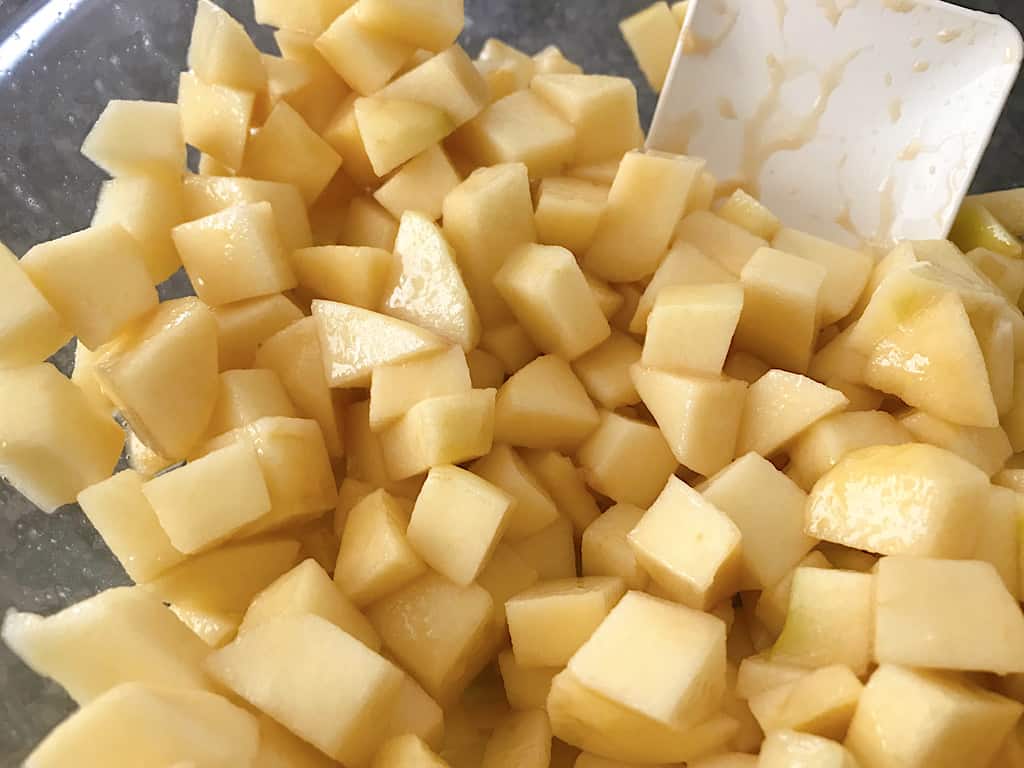 Sprinkle the sugar, brown sugar, and flour over the apple mixture and stir to coat.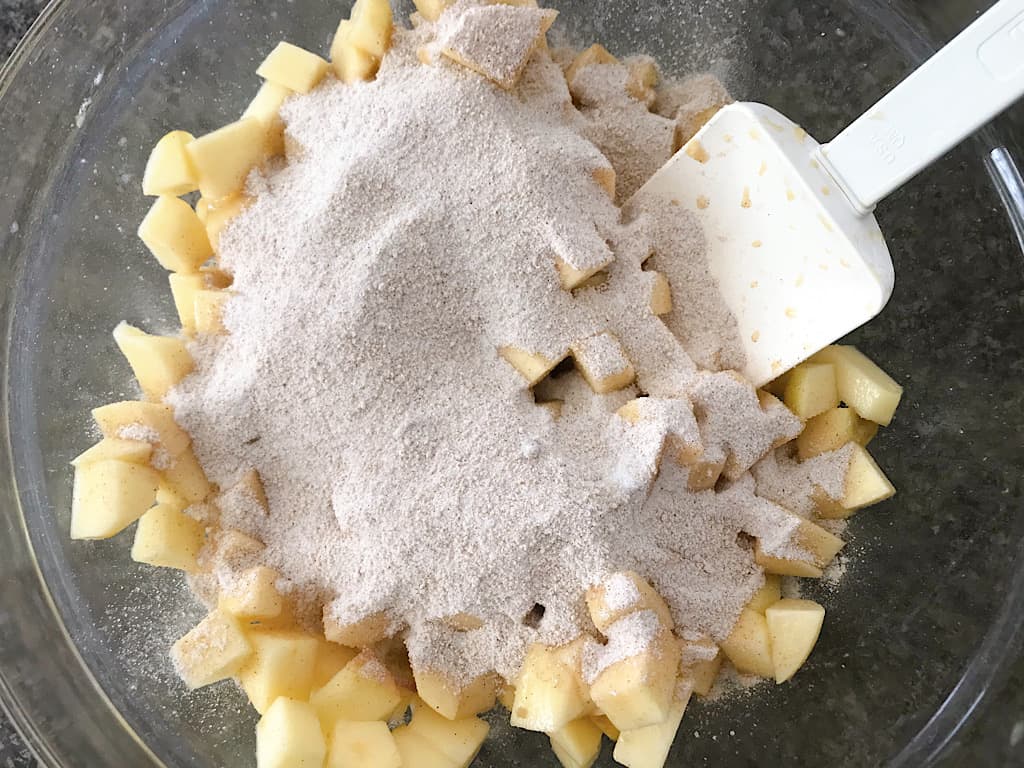 Pour the apple pie filling into the bottom pie shell.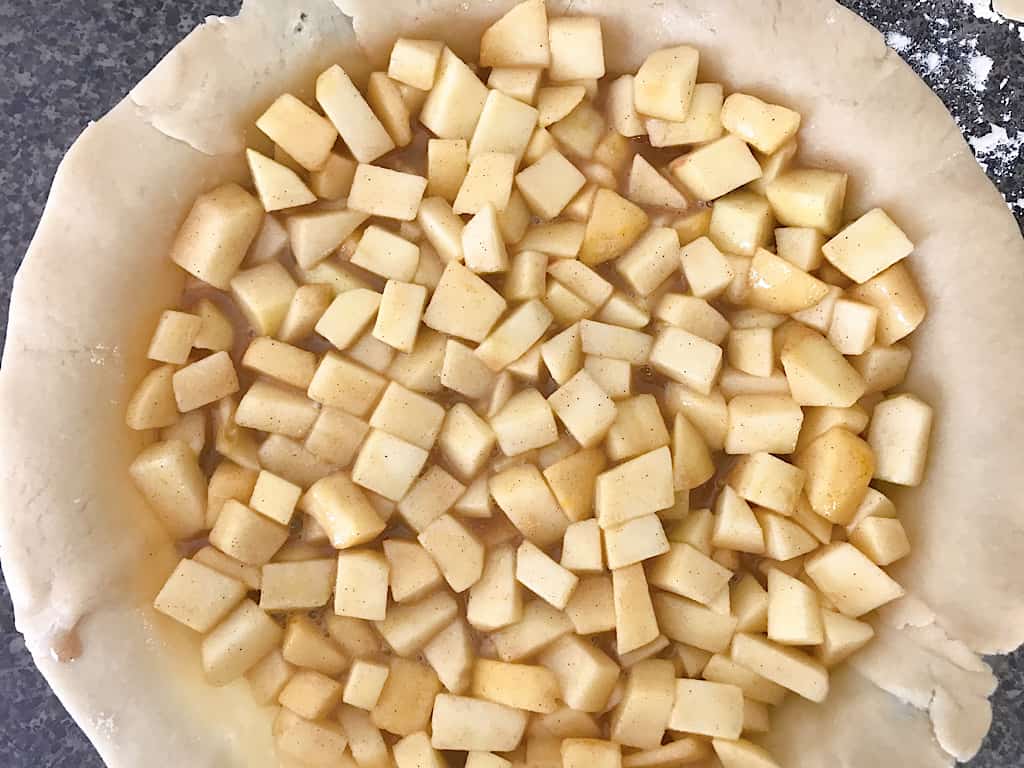 Use a pizza cutter to slice the other pie crust into 1/2 inch strips.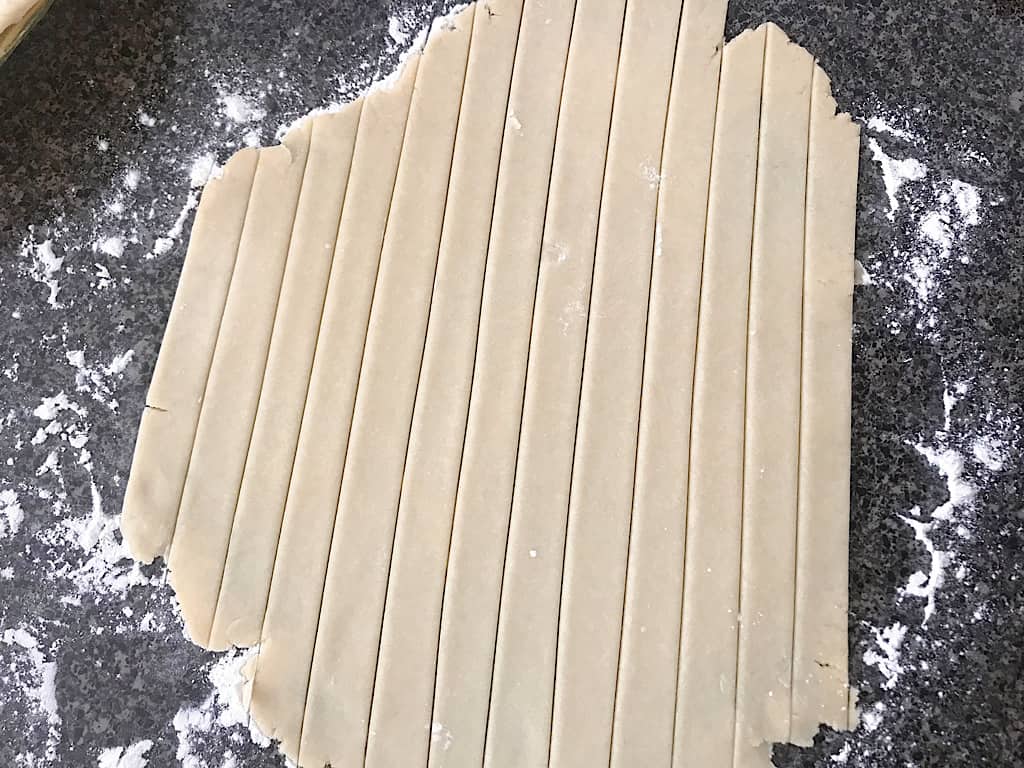 Lay 5 strips, evenly spaced across the top of the pie.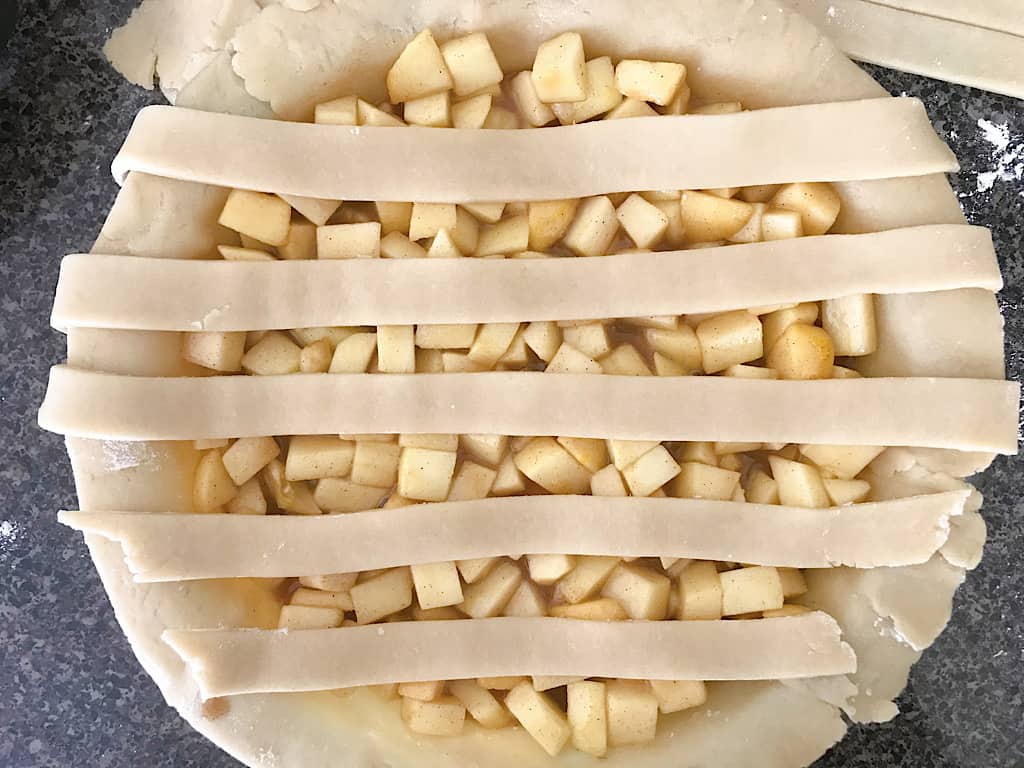 Weave 5 more strips with those strips at an angle to create a lattice pattern.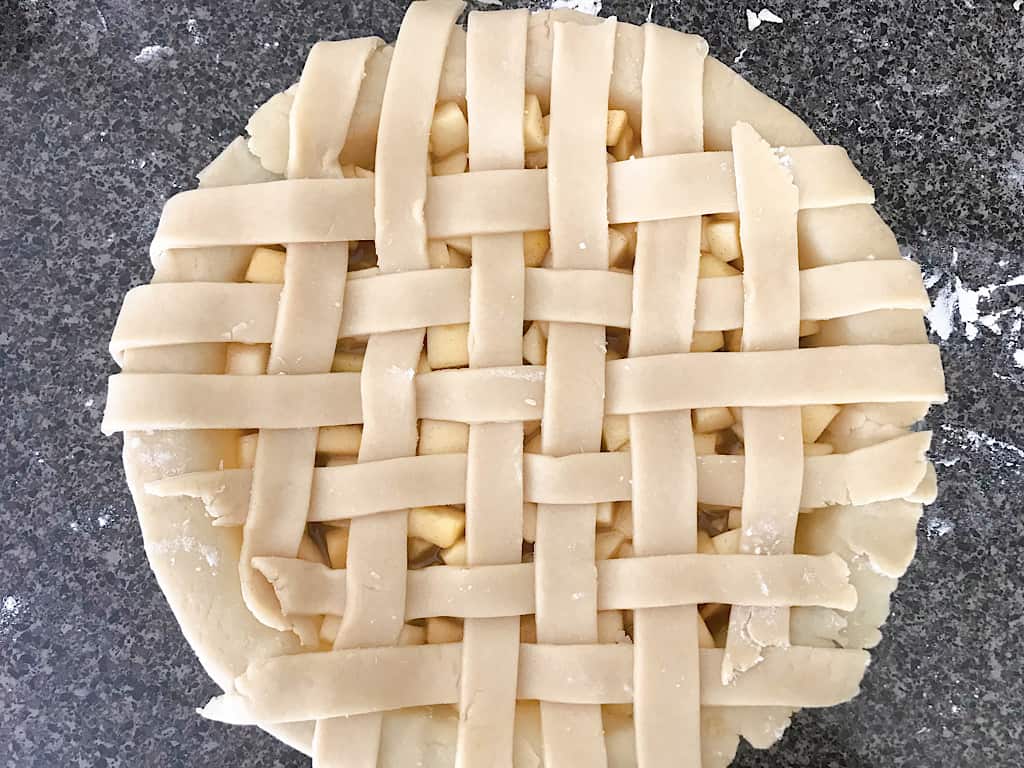 Trim off the excess crust from the lattice strips.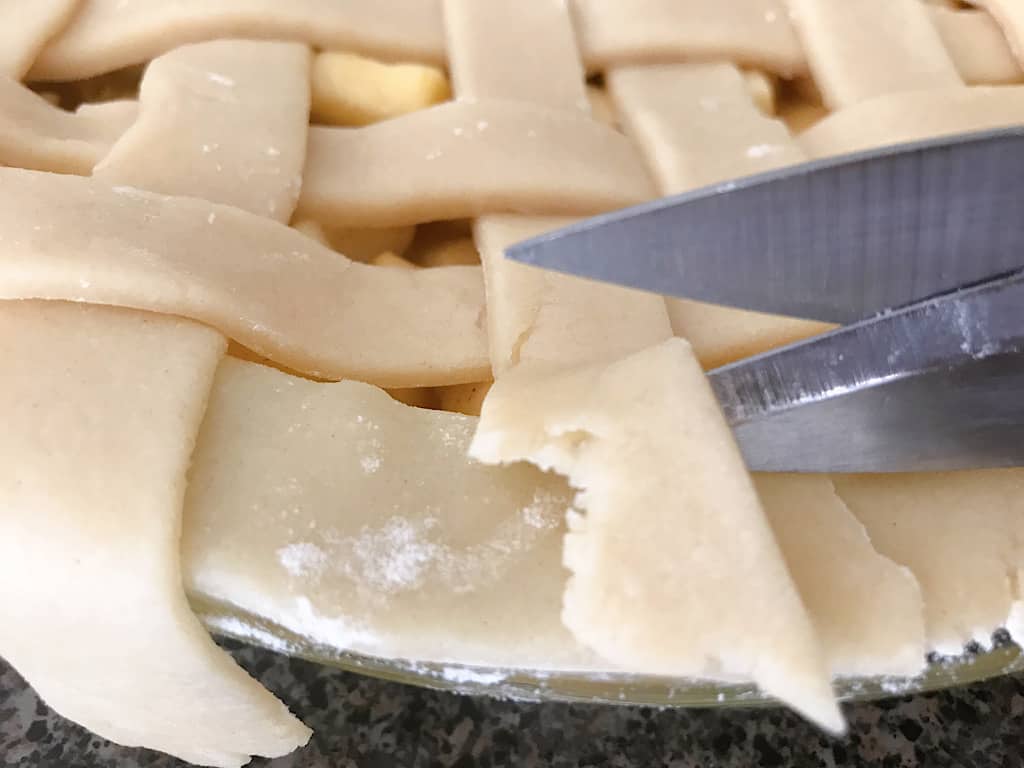 Fold the extra crust around the edges over the strips.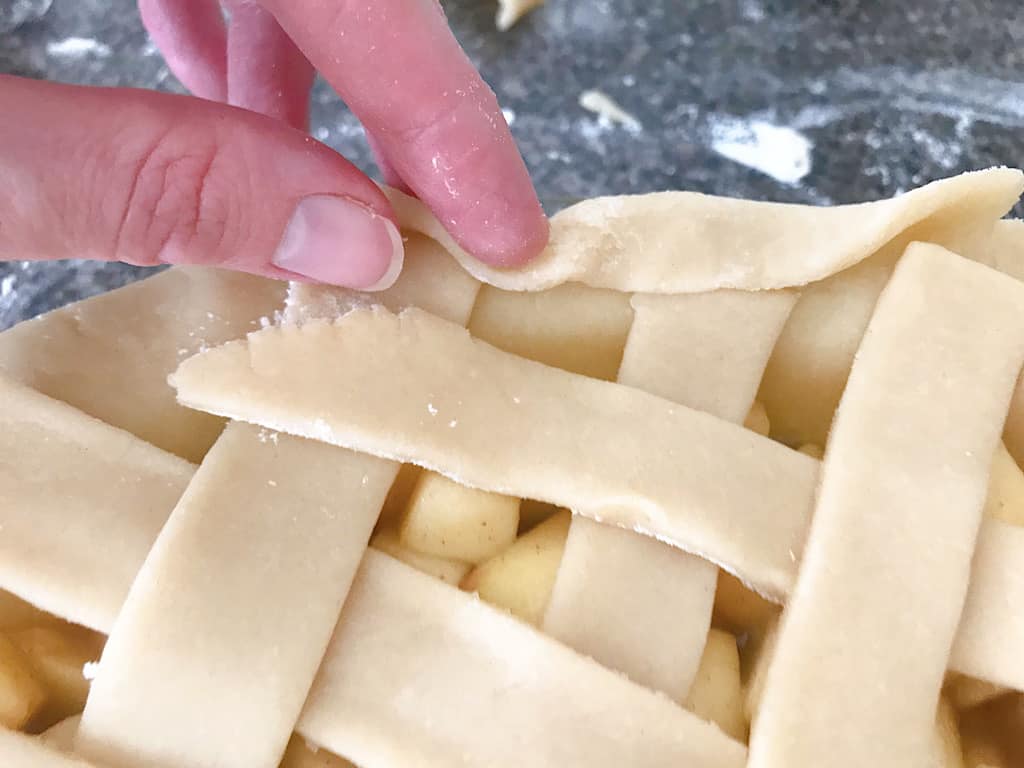 Melt 1 tablespoon of butter brush over the top of the crust using a pastry brush.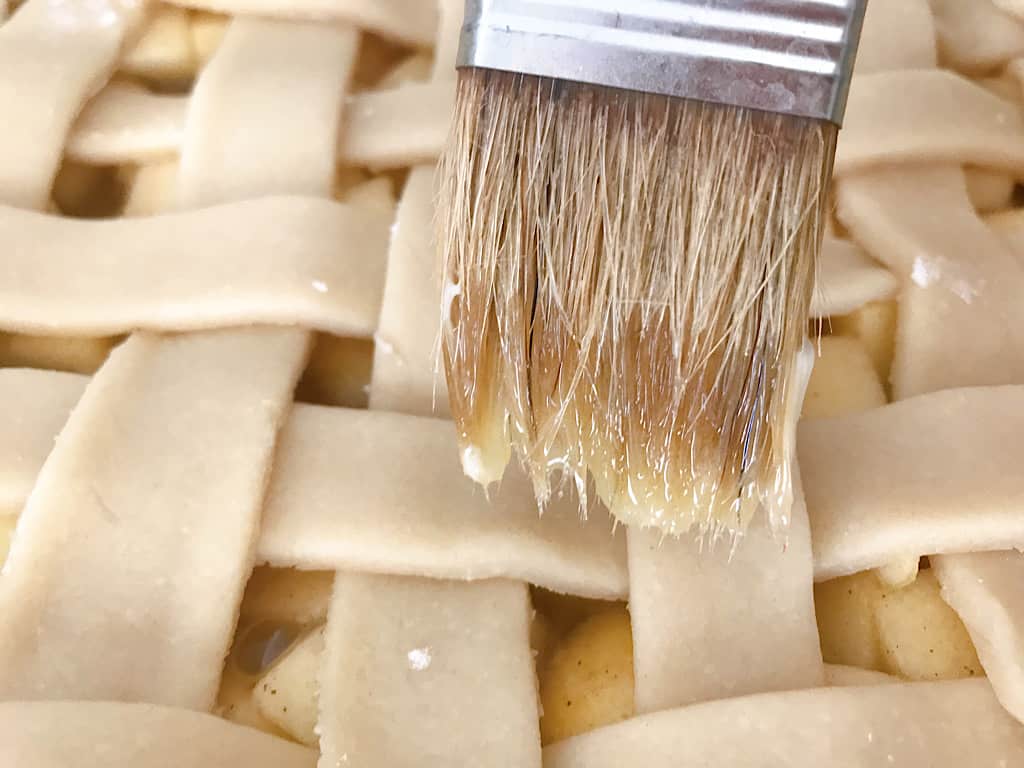 Sprinkle about 1 tablespoon of sparkling sugar, or regular sugar, over the top of the crust.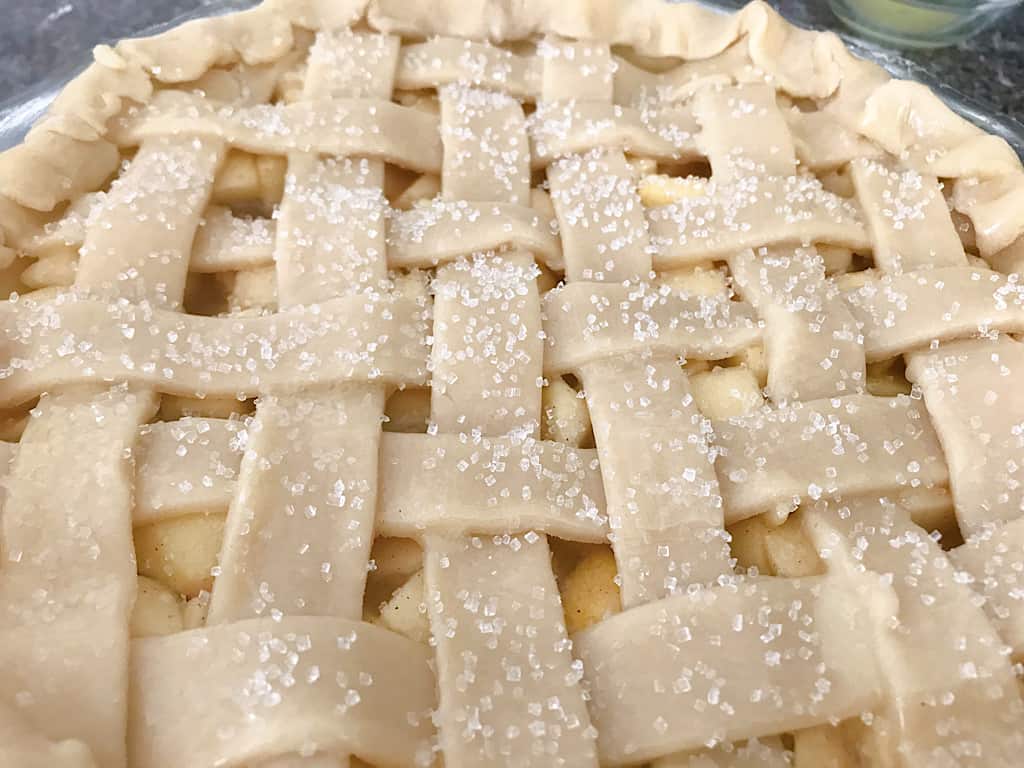 Cover the edges of the crust with foil.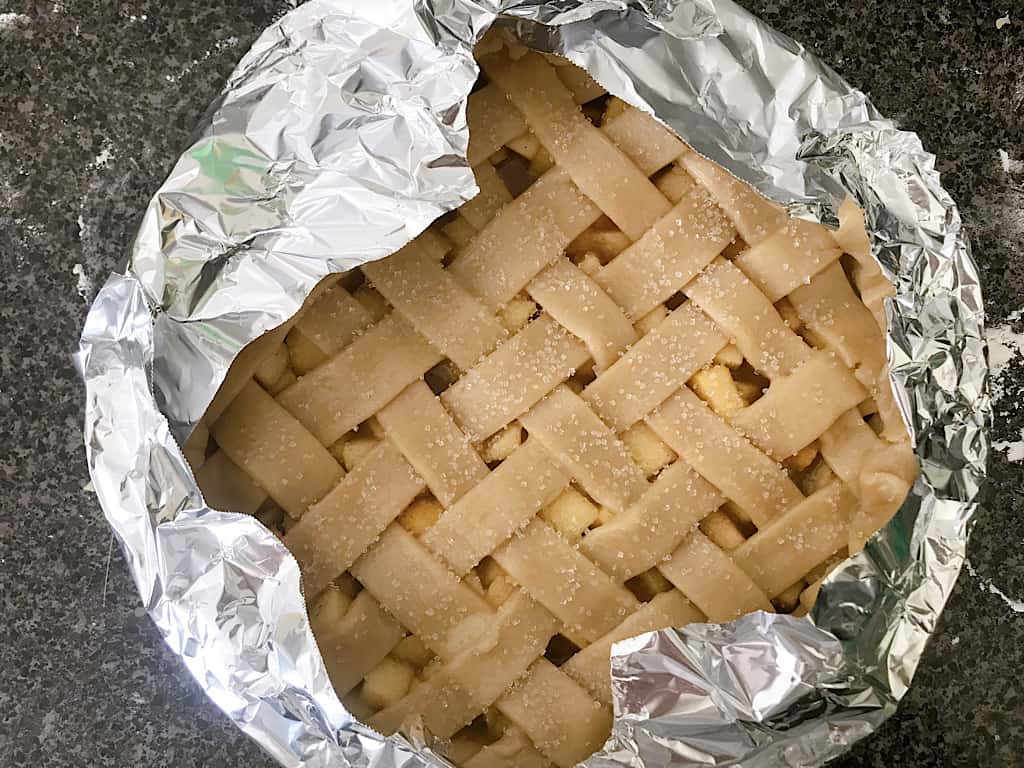 Bake at 400 degrees for 30 minutes, then remove the foil from the pie.
Bake for an additional 25-30 minutes until the top of the pie is golden brown.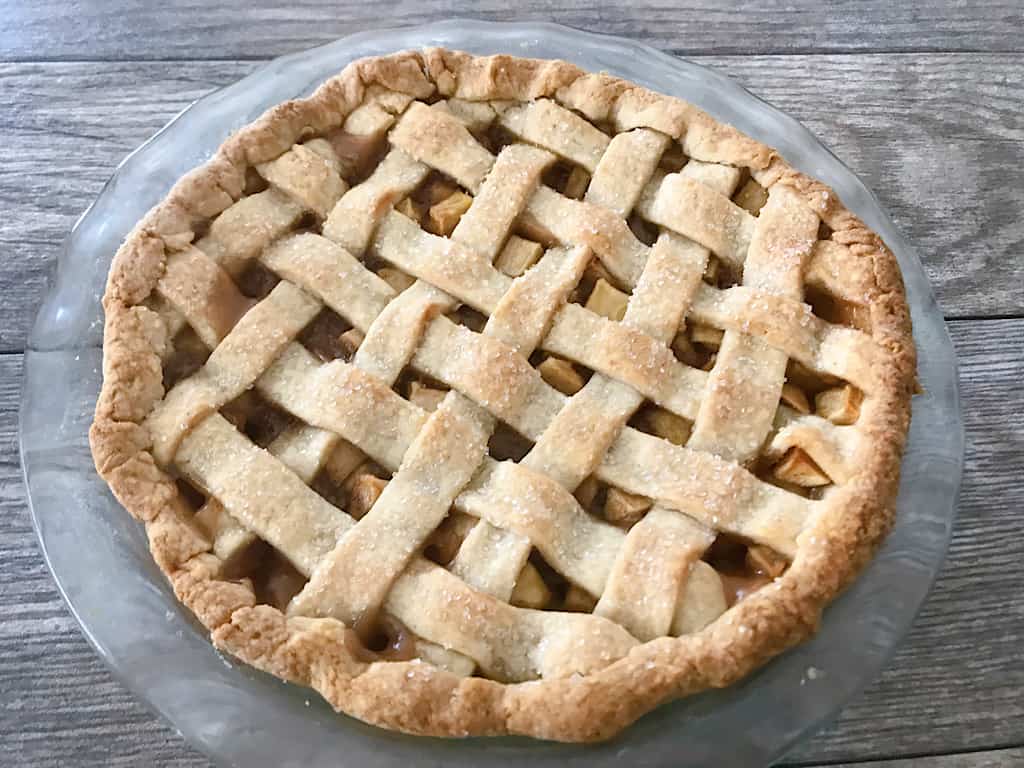 Remove the pie and allow it to cool for at least 20 minutes before serving.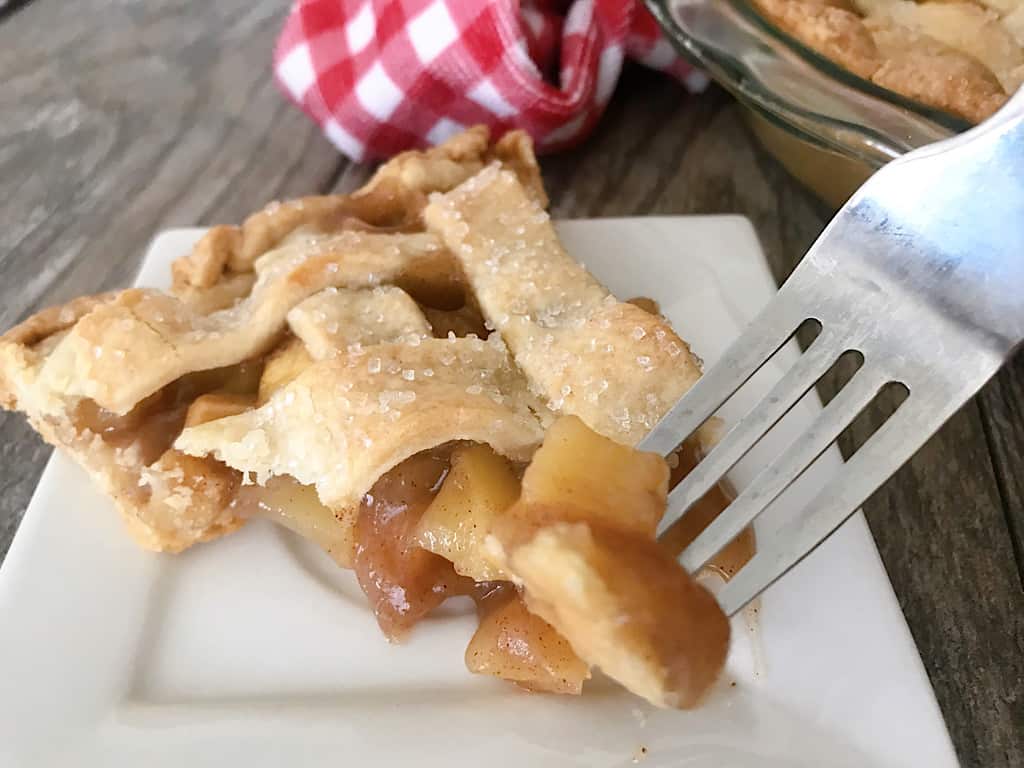 More Pie Recipes: