Learn exactly how to get fun Disney Ringtones on your phone! Step by step instructions for iPhone and Android.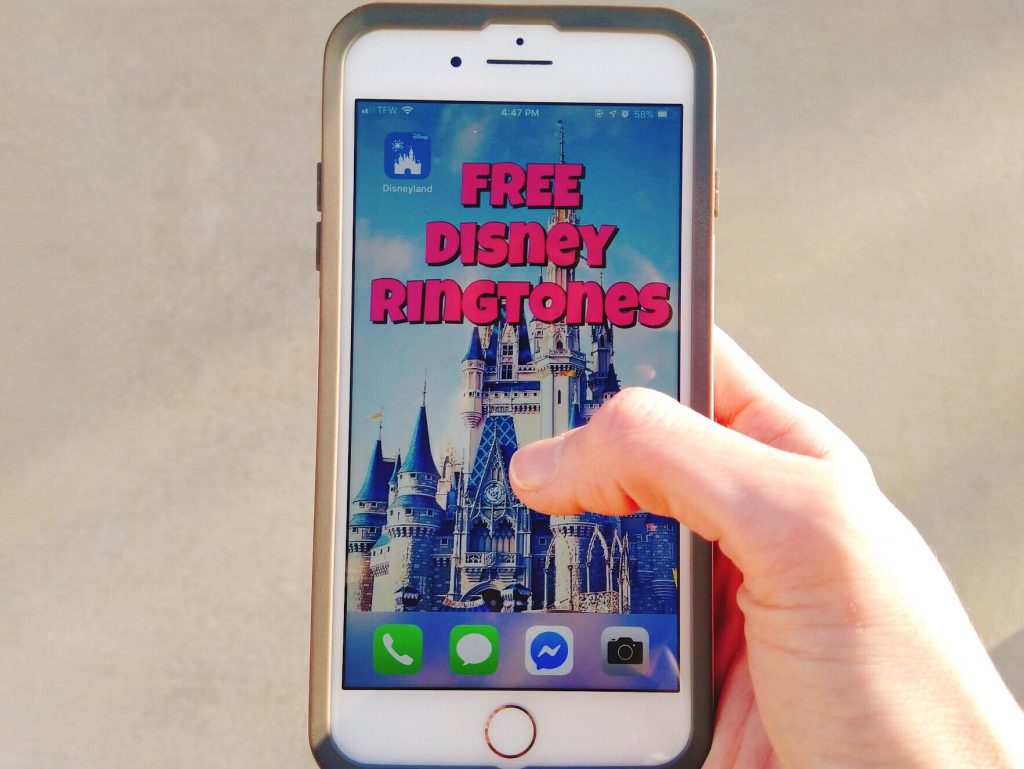 This post may contain affiliate links. When you click on these links, I get a small percentage back that helps me run my blog at no cost to you! For more information see my disclosure policy.
You know that feeling when you are not at Disney? I like to call it Disney Withdrawl. You often feel sad, irritable, and everything makes you wish you were at a Disney park. Whenever I'm missing The Happiest Place on Earth, I like to find ways to remind myself of Disney when I am not there. I thought it would be fun to add some Disney ringtones to my iPhone. I did a Google search on how to add free Disney ringtones and found a couple of methods, but they were either outdated, or had limited choices of ringtones
There are a ton of Disney mp3 recordings available online that would be great as ringtones, but in order to put them on an iPhone, those files need to be converted to an m4r file. I found a couple of ways to do this.
Watch Step by Step Below
One way involved downloading an app on my Mac that you could load the mp3 files on and then convert them. But, this app would only convert 30 percent of the recording unless you wanted to buy the program. I knew there had to be another way to convert those files that wouldn't cost me anything.
I did a little more research and found a website that will convert mp3 recordings for free, called Online Audio Converter. You simply open the file on their site, choose what type of file you need, then hit the convert button. Super easy! Now I have tons of Disney ringtones on my phone, all for free! And you can too. Here's how to do it.
How to Get Free Disney Ringtones for iPhone
Step 1 Choose your Free Ringtones
-Plug your iPhone into your computer with your iPhone charger cable, and open up iTunes.
-Open your internet browser and go to www.zedge.net.
-Scroll down to the bottom of the screen, and under Content, click on Ringtones.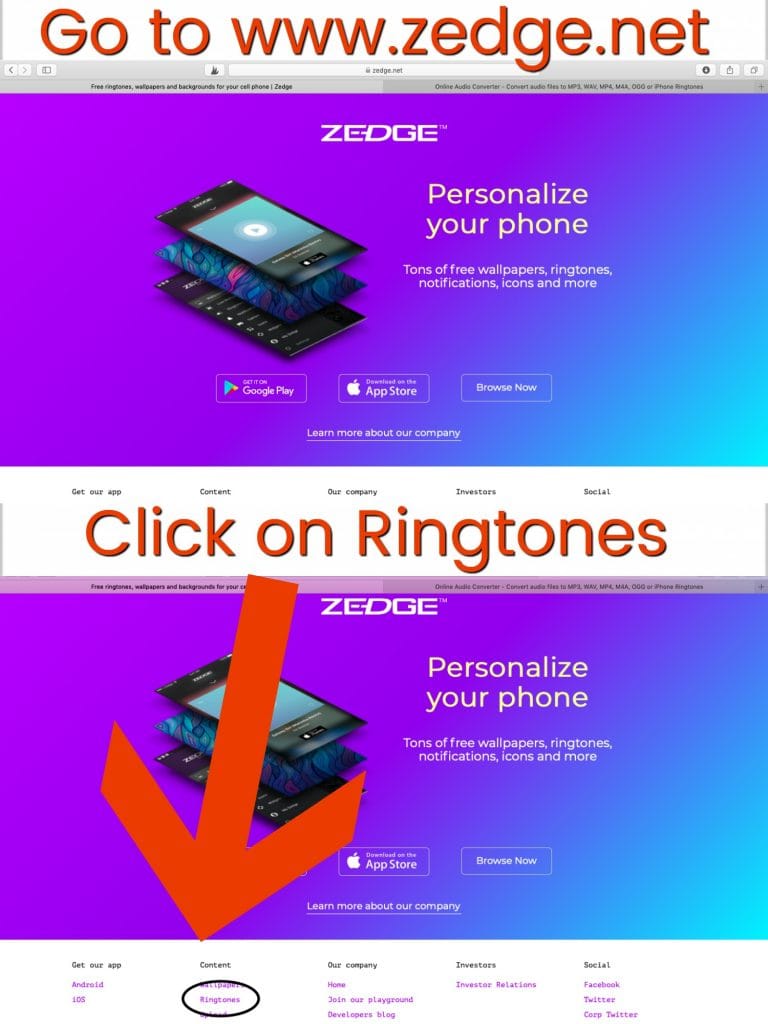 -On the next screen, type "Disney" in the search box.
-The next screen will be a combination of Disney ringtones and wallpapers so you'll want to click on Ringtones again.
-Now you will see a list of all of the Disney mp3 recordings that are available to download for free!
-Press the "Play" button on the ringtones to listen and see if it is a ringtone that you are interested in.
-When you find a ringtone, double click on it.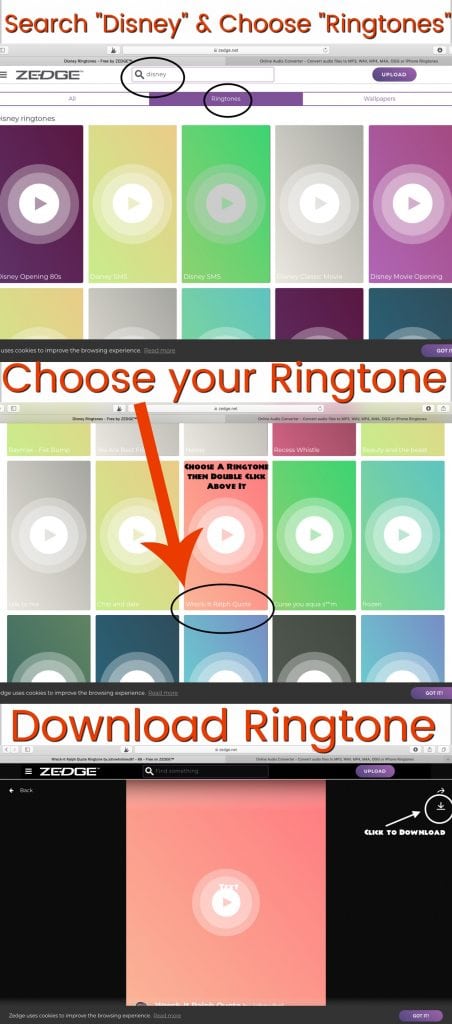 -Next, click the download symbol at the top right corner of the screen.
-Open up iTunes, find the downloaded recording, and drag it to the desktop.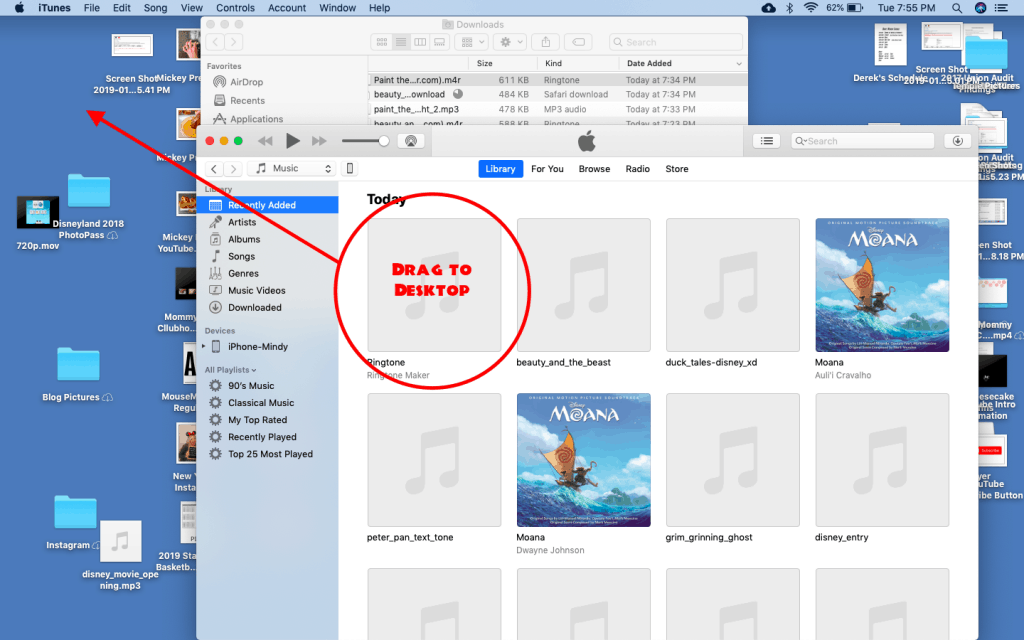 Step 2 Convert Your Ringtone to mr4
-Open a second tab in your internet browser and head to online-audio-converter.com/
-Click on the large blue button next to the number 1 that says "Open Files" in the middle of the screen.
-Open the Ringtone you just downloaded.
-Next to the number 2, choose the "iPhone ringtone" button.
-Now click the large button next to the number 3 that says "Convert".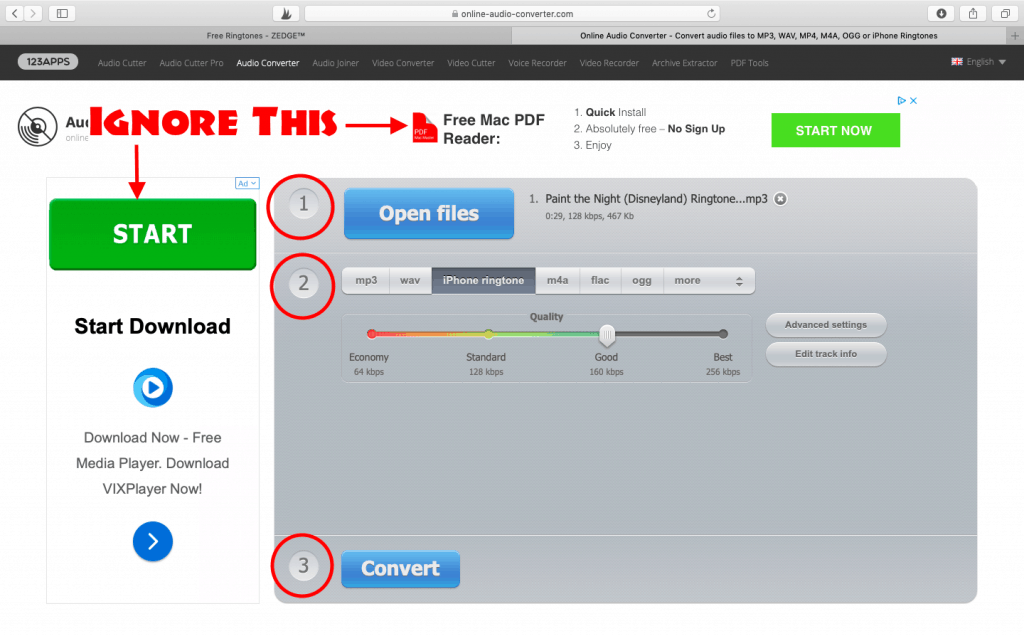 -Once the file has converted, click "Download".
-Go to your downloads and find the new m4r version of the ringtone.
-Right click and select "Show in Finder".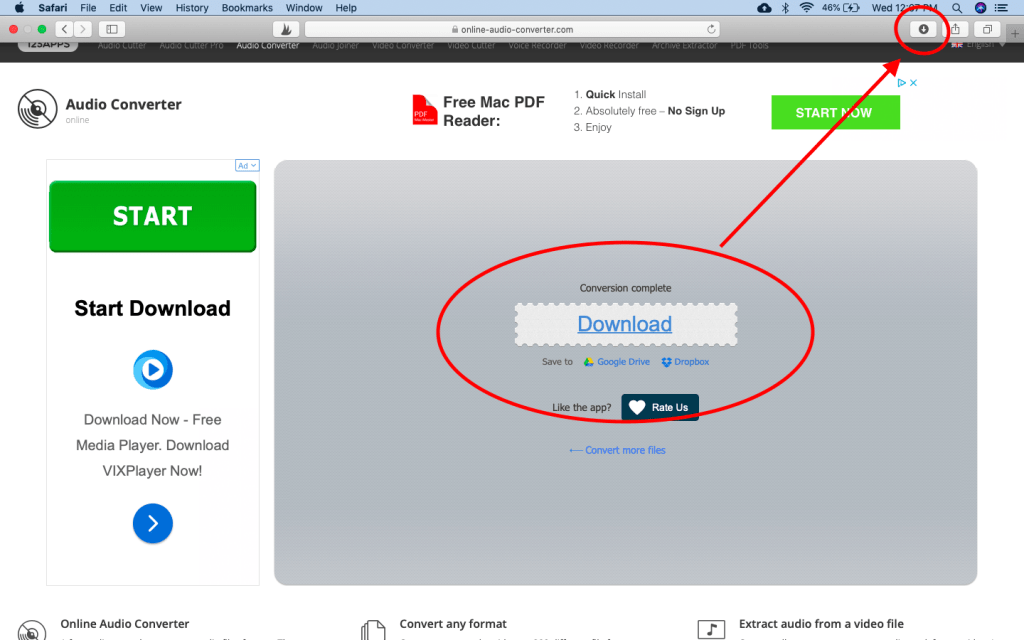 Step 3 Import Ringtones to iPhone
-Open iTunes and Finder.
-In iTunes, find your device (your phone should still be connected to your computer) and click on "Tones".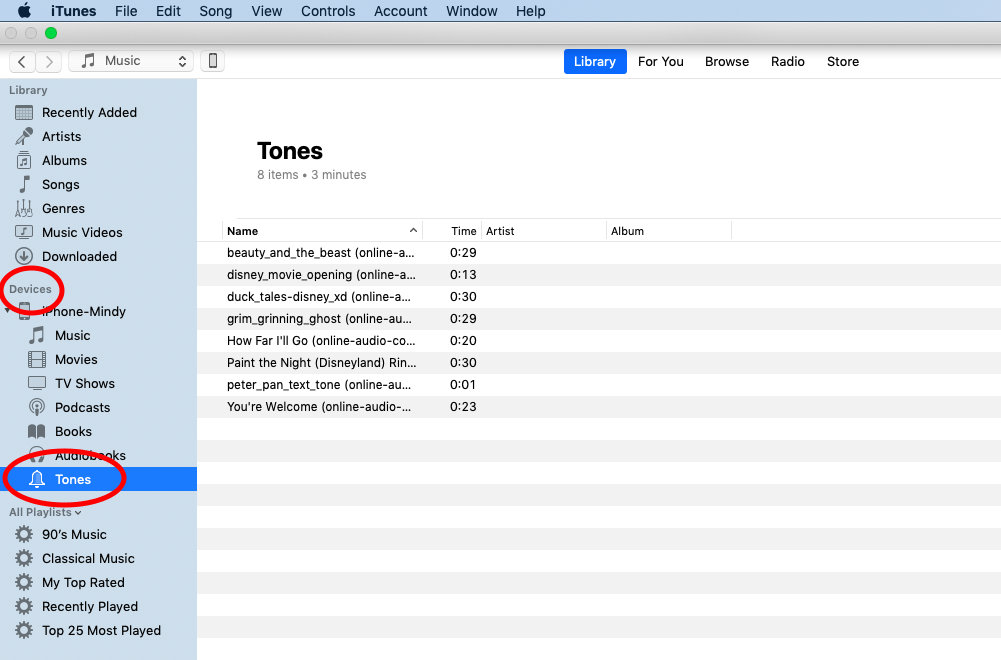 -Find the ringtone in Finder.
-Click and drag it to the tones on iTunes.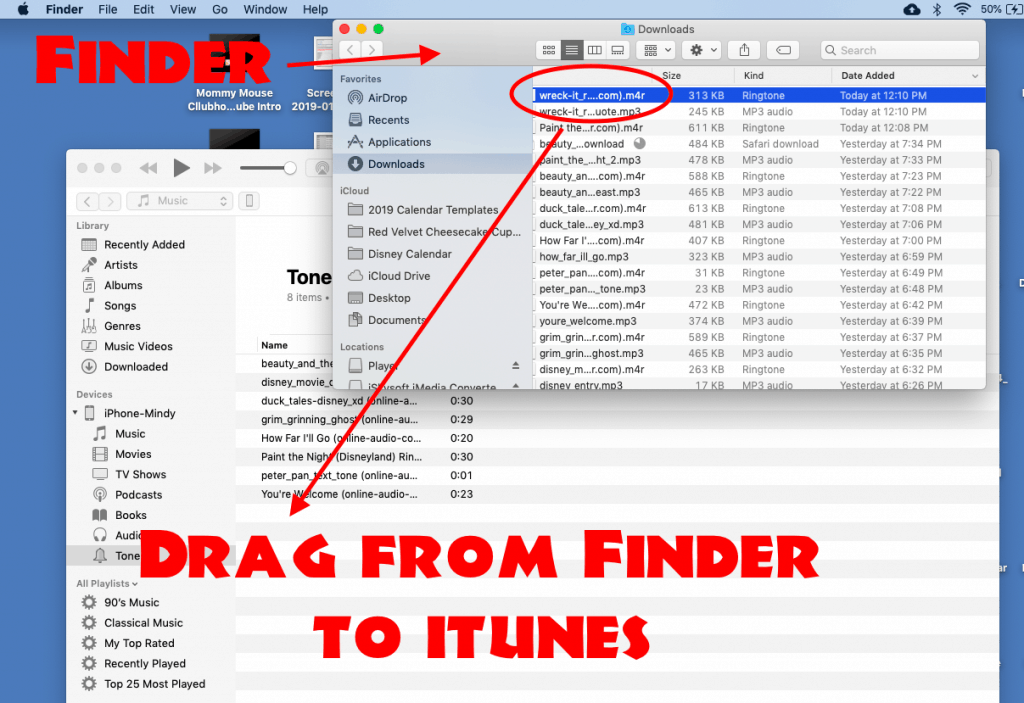 -Turn your phone on and go to "Settings".
-Find and click on "Sounds & Haptics".
-Scroll down to "Ringer" and check to see if your new Disney ringtone is there.
-That's it!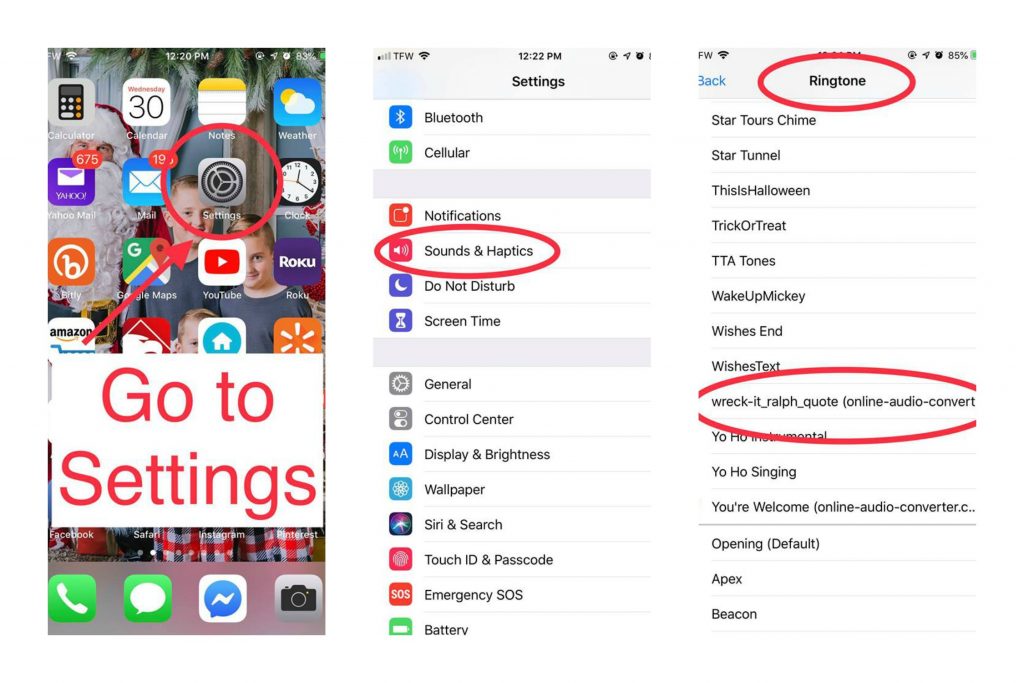 Disney Vacation Savings
If you are planning a trip to Walt Disney World or Disneyland, my friends at Get Away Today can help you plan an awesome vacation! I usually book my Disney vacations through them because their ticket prices are usually a few dollars cheaper than Disneyland's gate prices and they almost always offer hotels with a 3rd or 4th night free!
For Disneyland vacations, Get Away Today has provided an exclusive deal for my readers! Use the promo code MommyMouse at checkout to save $10 off any 2-night or longer Southern California package. (Hotel and 2 ticket minimum purchase to qualify for the discount) How cool is that?

If a trip to Disney World is in your future, they can help you plan an amazing trip and their customer service is THE BEST. They offer deals like discounts on rooms, free dining and more! Visit getawaytoday.com or give them a call at 855-GET-AWAY for current deals! Make sure to tell them The Mommy Mouse Clubhouse sent you!