Delicious Peanut Butter Banana Muffins that are moist, packed with flavor, and bake perfectly every time. We like to call them Chunky Monkey Muffins!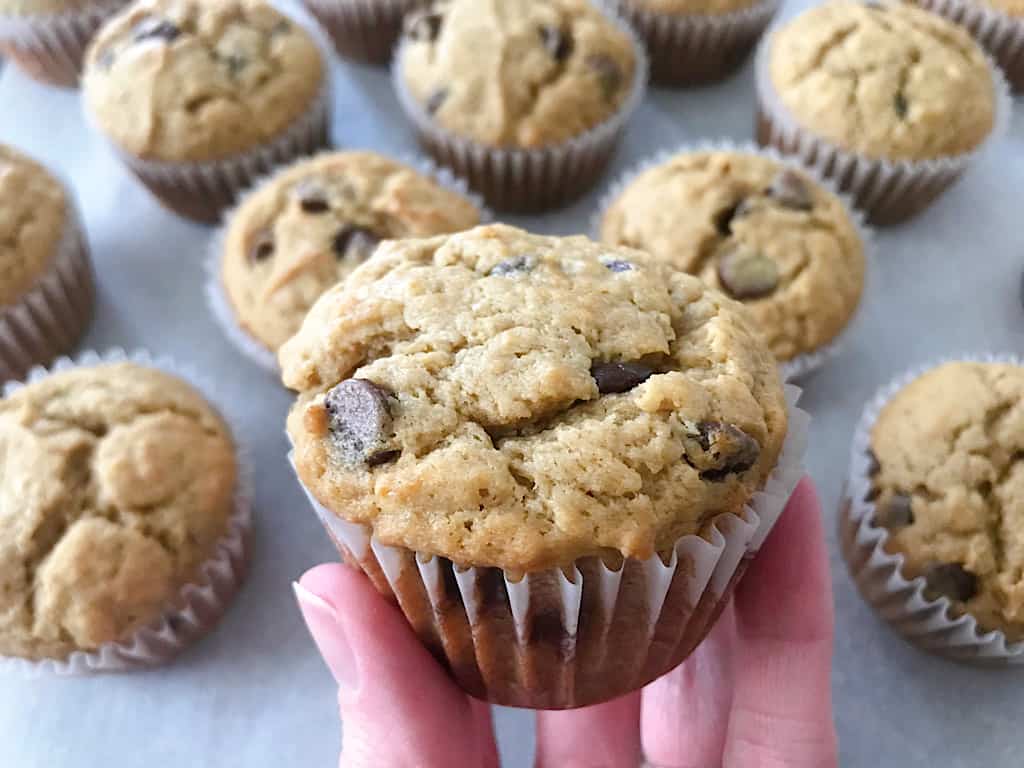 This post may contain affiliate links. When you click on these links, I get a small percentage back at no cost to you! For more information see my disclosure policy.
This may or may not be the third Banana Muffin recipe that I have shared on my website. What can I say? We like banana muffins.
The first was Cinnamon Swirl Banana Muffins that have been a total hit and are one of the most popular recipes here.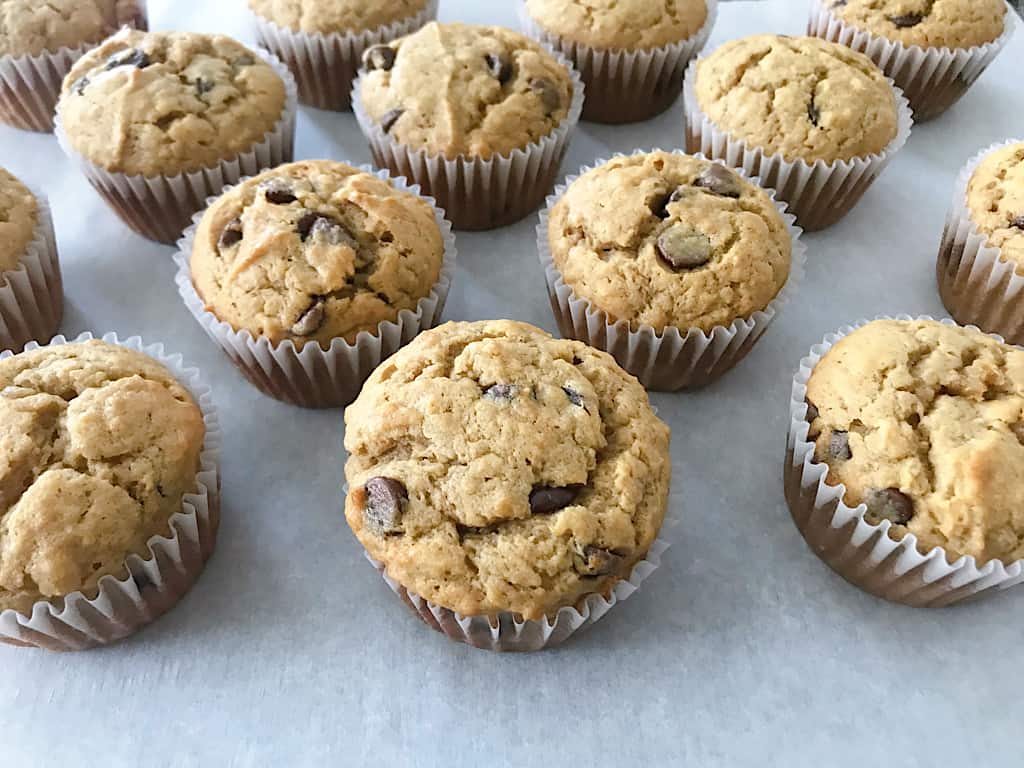 The next was Banana Cream muffins that are not only packed with banana flavor, but have a cinnamon cream center. They are absolute heaven.
As long as we're talking about bananas, you've got to try this Cake Mix Banana Bread. It is seriously one of the easiest recipes I've ever made, and the result is delicious!
Now on to the recipe!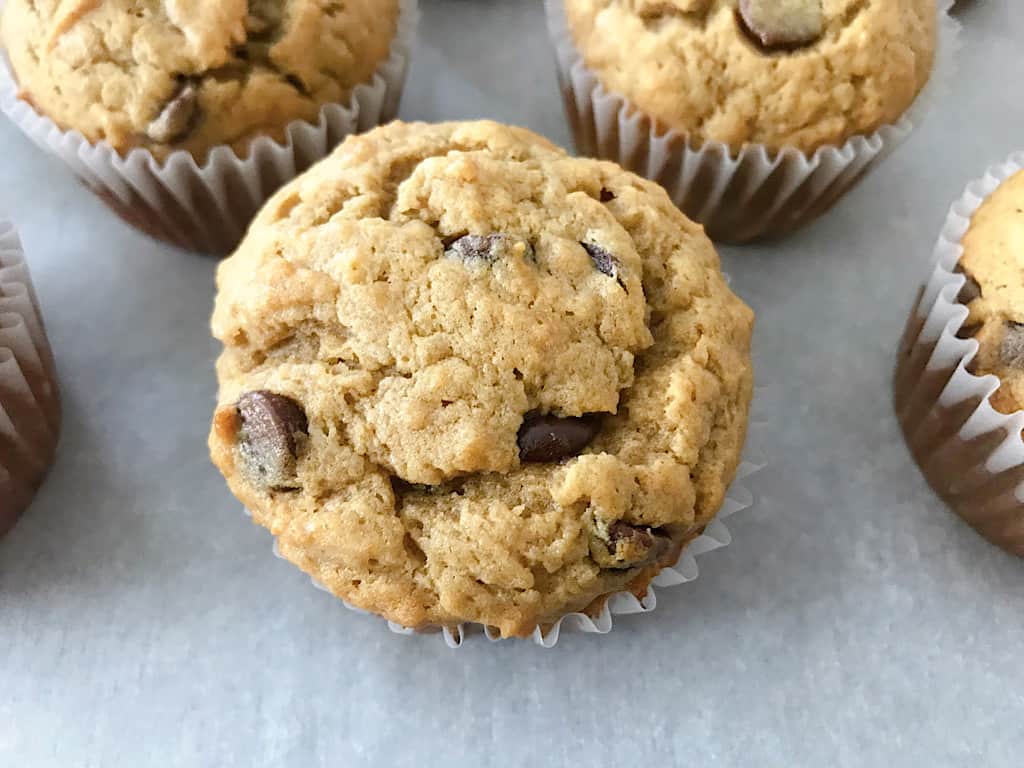 Peanut Butter Banana Muffins
These muffins have quickly become a favorite at our house. They are great because you can add things to them like chocolate chips, white chocolate chips, nuts, etc.
Or you can make them without and they are just as good. We like to add some milk chocolate chips and call them Chunky Monkey Muffins!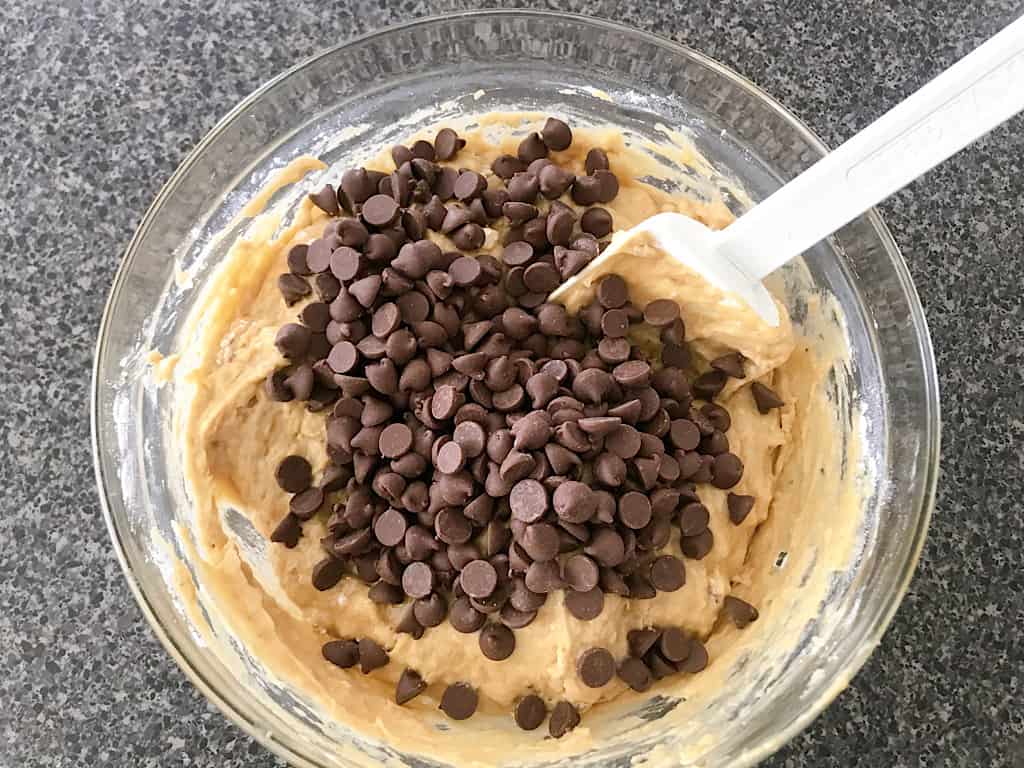 Ingredients
1/2 Cup Butter (1 stick), softened

1/2 Cup Sugar

1/2 Cup Brown

2 Eggs

1 Cup Mashed Bananas (about 3 medium)

2/3 Cup Creamy Peanut Butter

1 Tablespoon Milk

1 Teaspoon Vanilla Extract

2 Cup All-Purpose Flour

1 Teaspoon Baking Soda

3/4 Cup Chocolate Chips, optional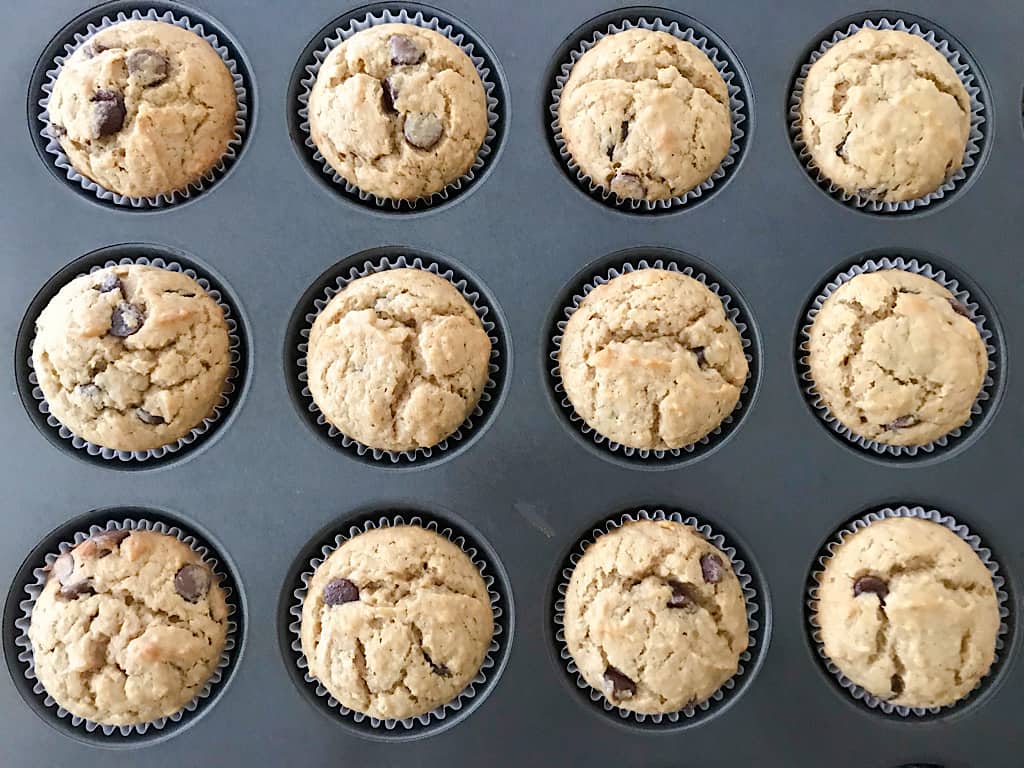 Helpful Kitchen Tools
Directions
Cream the butter, sugar, and brown sugar until light and fluffy. I like to use my food processor for this step.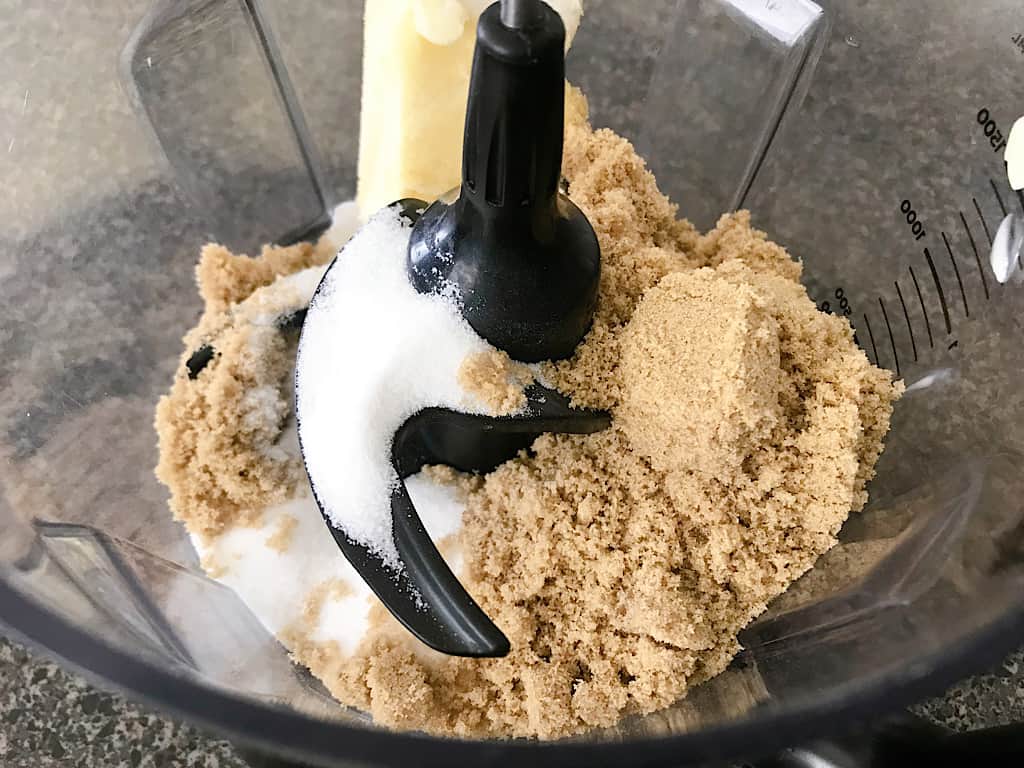 Add the eggs, one at a time, mixing after each addition.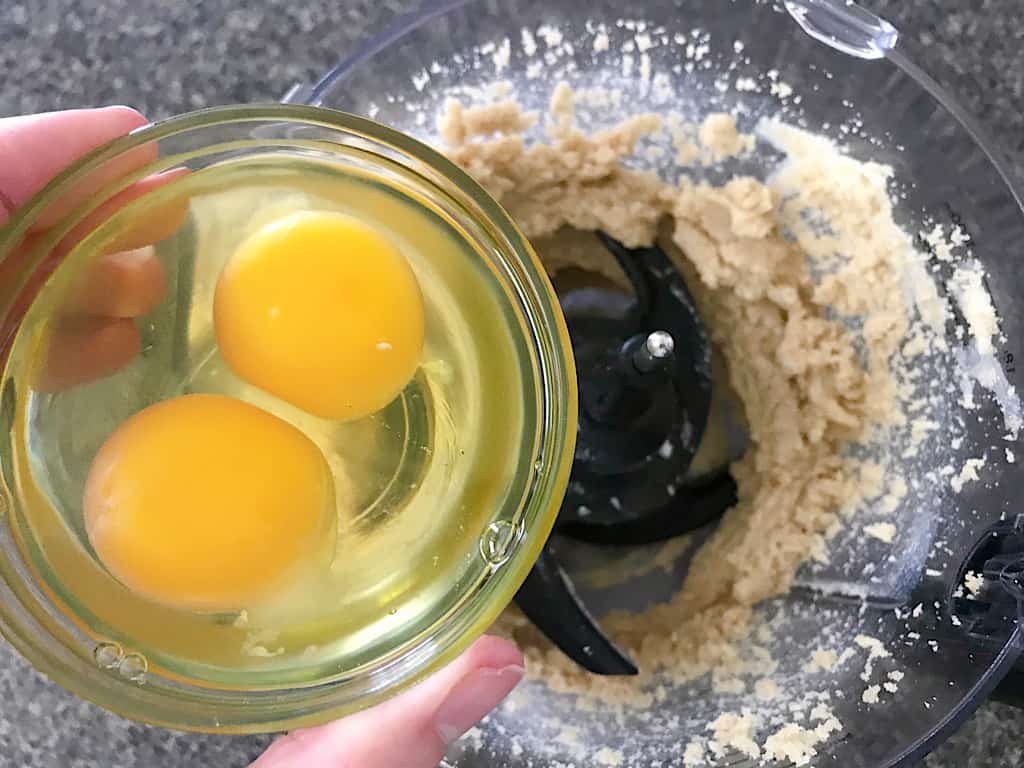 Beat in the mashed bananas, peanut butter, milk, and vanilla extract.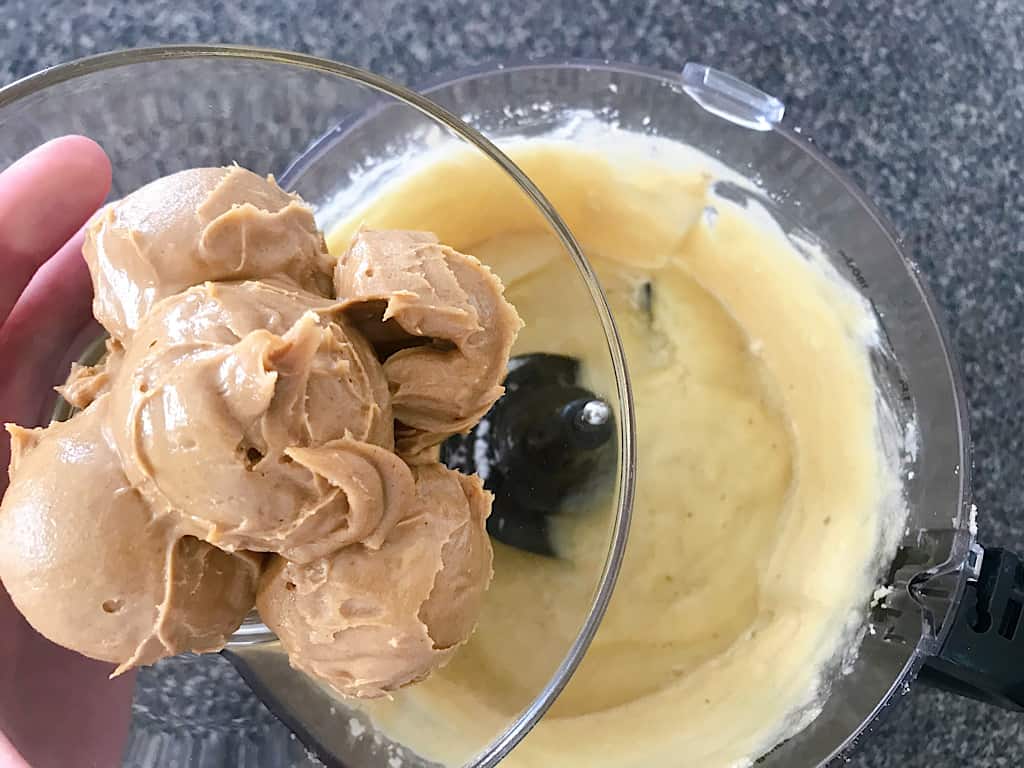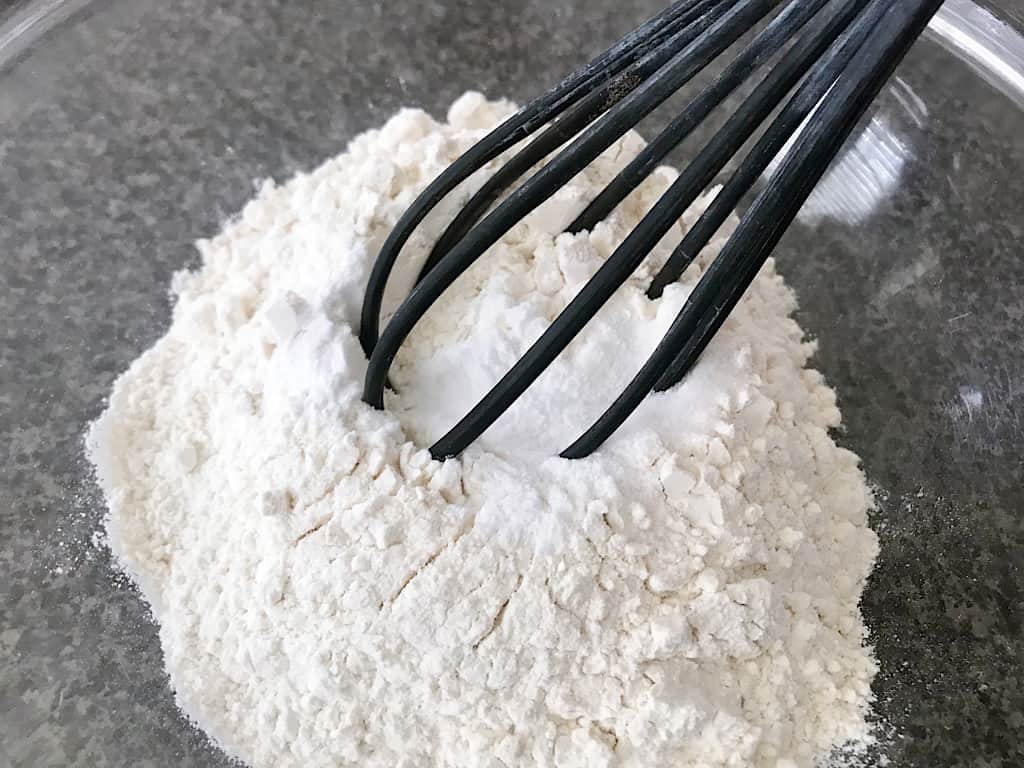 Add the wet ingredients to the dry ingredients and mix until moistened.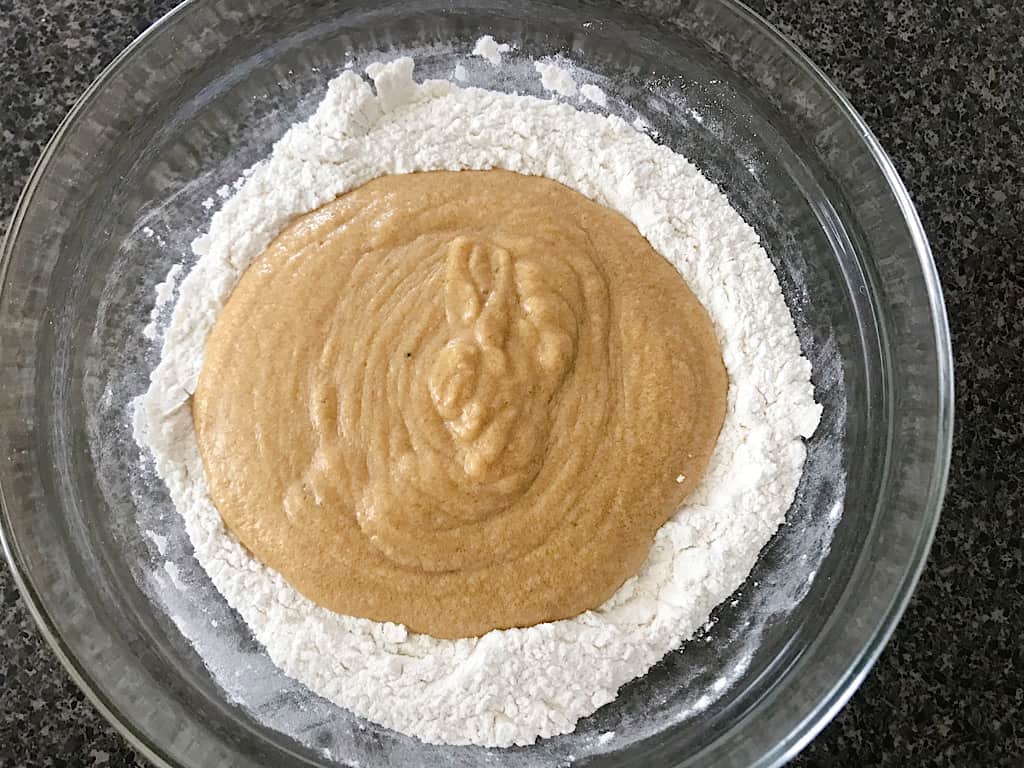 Gently fold in the chocolate chips, if desired.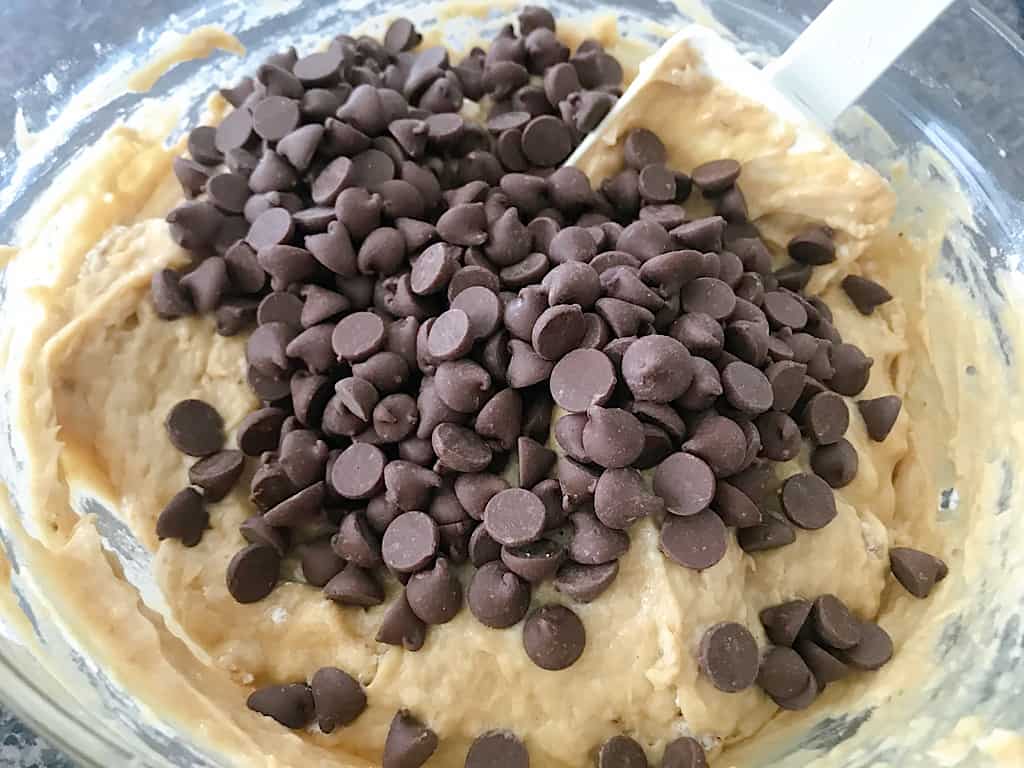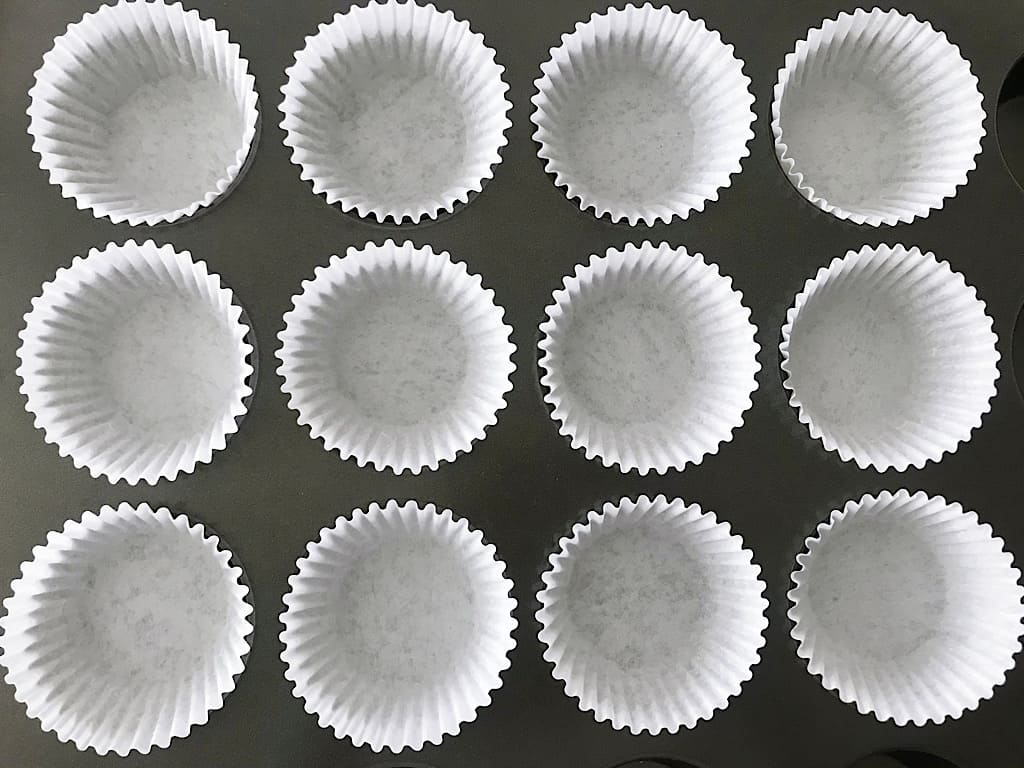 Use a scoop to add about 1/4 cup of batter to each cup.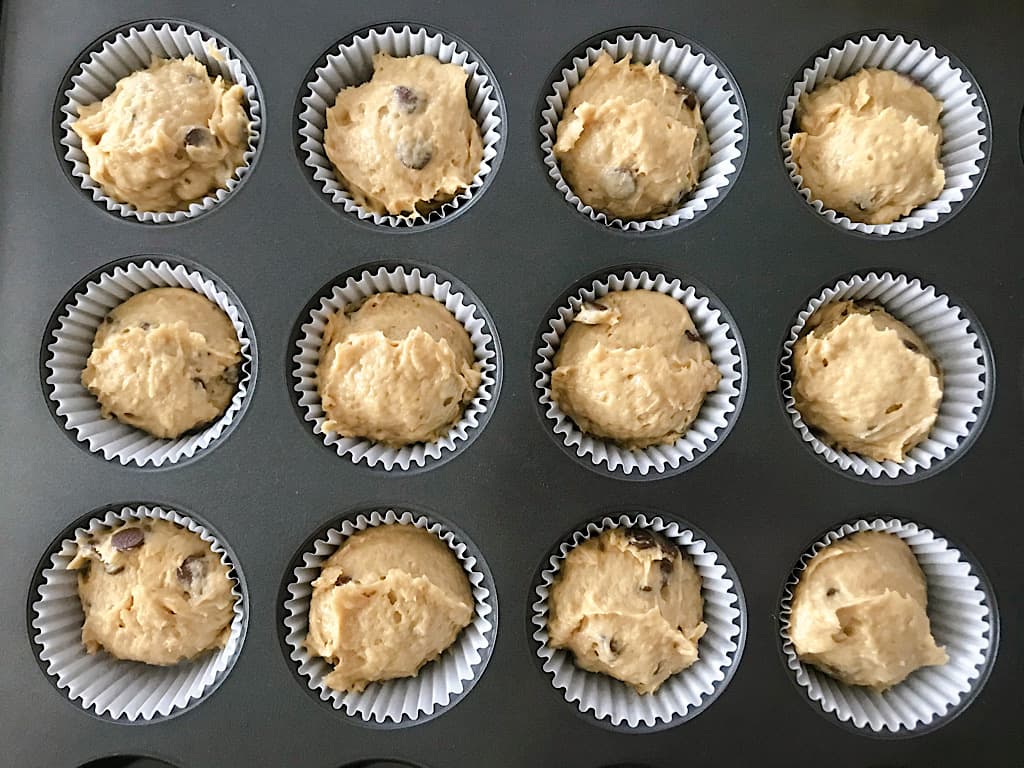 Bake at 350 degrees for 14-16 minutes or until a toothpick placed in the center comes out clean.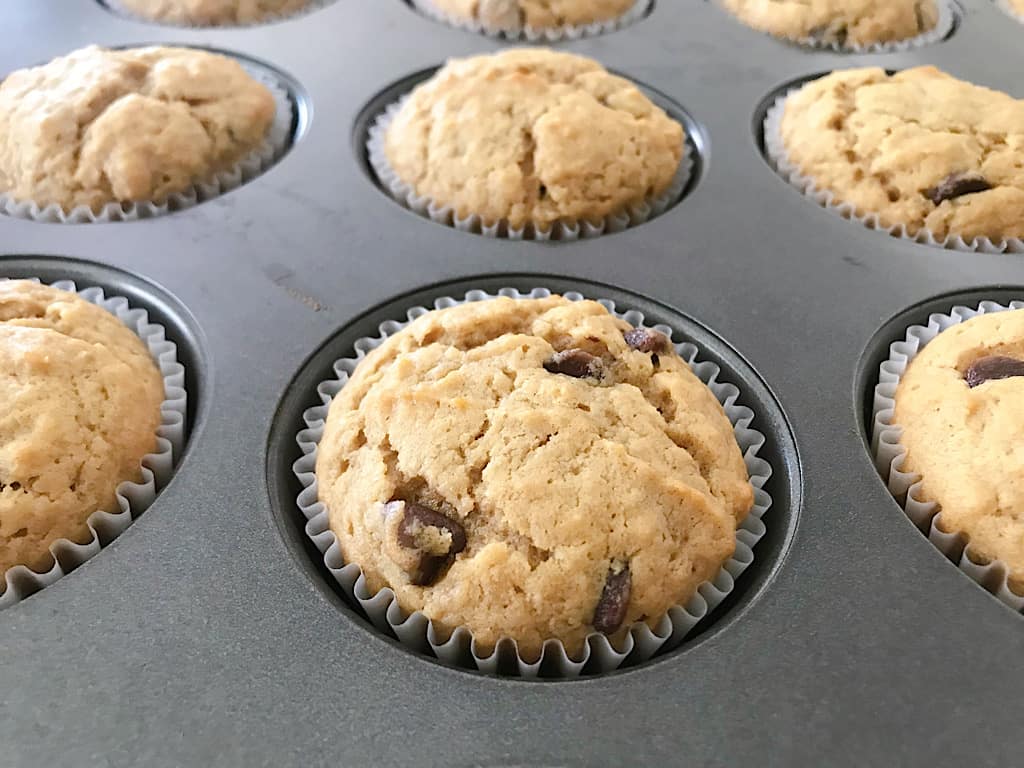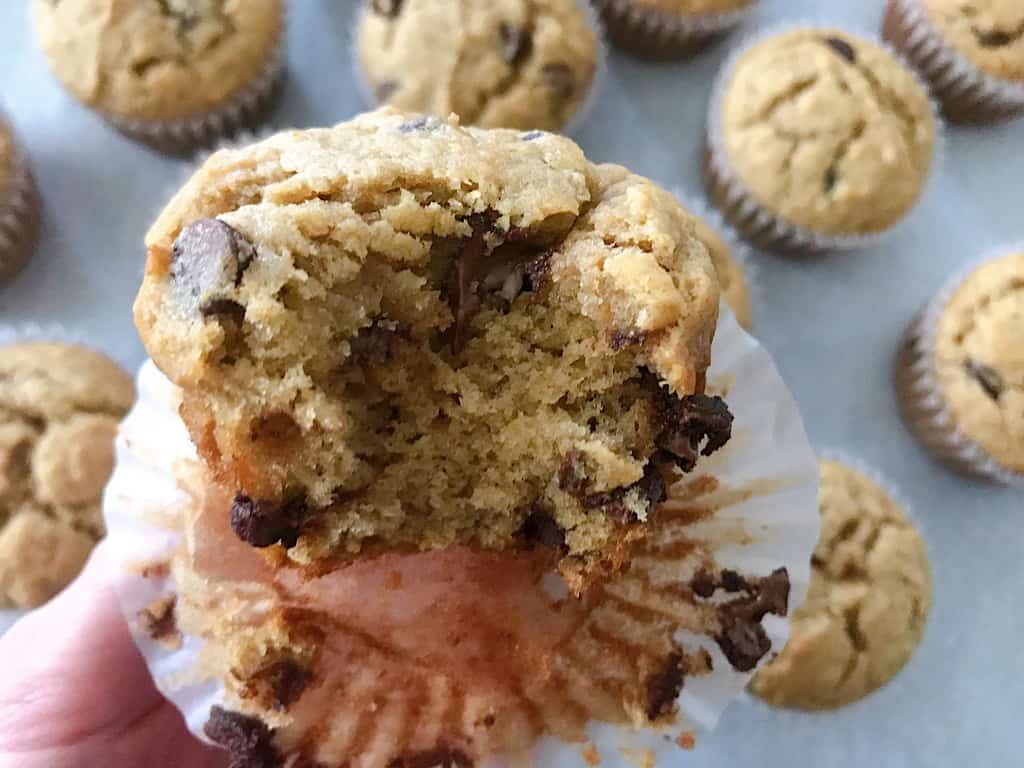 More Breakfast Recipes To Try: