A list of items that will help any Sports Mom survive the season! Great for soccer games, baseball games, football games, and more!
I am the mom to three boys. THREE! Do you know what that means? Lots and lots of sports. Baseball and soccer in the Spring, baseball again in the Summer, baseball, football and soccer again in the Fall, and swimming and basketball in the Winter. My life has definitely been filled with shuttling kids here and there and back again and also long afternoons watching practices and games. Having done this for a few years now, I have discovered some amazing products that have sure made my life as a "Baseball Mom" and "Soccer Mom" a whole lot easier.
Below you will find all of the things that pretty much always stay in the back of my van and have been total life savers at the ball field!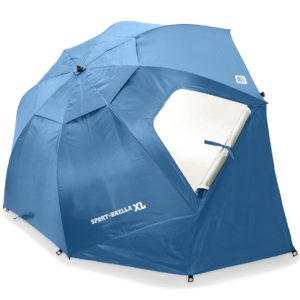 My Sport-Brella X-Large Umbrella has probably been my all-time favorite Sports Mom purchase! It provides shade wherever I am. I have not only used it at baseball and soccer games, but it has been handy for summer parades and trips to the beach. It not only provides protection from the sun, but from the rain as well.
The canopy is 9 feet wide and the umbrella provides UPF 50+ protection and 99.5% protection from UVA and UVB light. It's totally easy to set up and break down, which is great because I can do it all by myself. The Sport-Brella also includes stakes to help hold it in place, which definitely comes in handy when there is a breeze.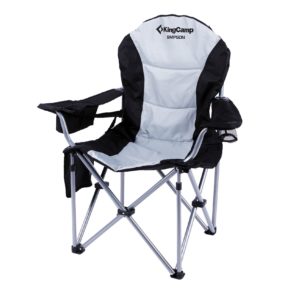 Another great thing to invest in when hanging out at the ball park is a Camp Chair. This KingCamp chair offers great lumbar support and is very sturdy and comfortable. It comes stocked with a drink holder, cooler bag, and a side pocket! It's definitely one of my Sports Mom Necessities.
Camp chairs are another one of this products that can be used for more than just sports! I've used mine on picnics, camping, at the beach, outdoor parties, and the park!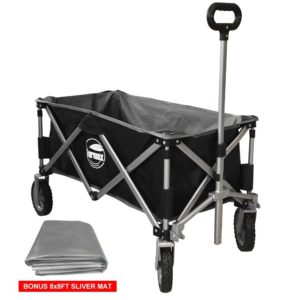 My husband is a coach for my kid's teams which means I am often bringing all of our stuff, plus a child or two, over to the field by myself. That's why this Utility Wagon definitely made my list of Sports Mom Necessities. It opens and folds up with ease! I just pull it out of my van, push down the center, and I'm ready to load our gear. It includes a carry bag which I use to store the wagon while in my car. This wagon supports up to 200 pounds on a hard surface and 150 pounds on the sand. It is large and easily holds my Sport-Brella umbrella, four camp chairs, a cooler bag and sometimes my 4-year-old. I definitely recommend this wagon to help move your gear back and forth!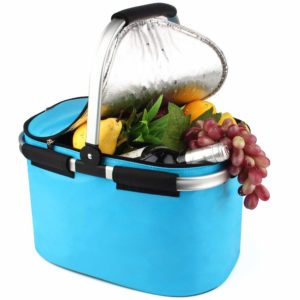 As much as I love hard sided coolers for their sheer size, Cooler Bags are definitely more practical when sitting at the ball field watching your child participate in their favorite sport. This one is actually a large picnic basket and is spacious enough to hold meals, drinks, snacks, fruits, etc! When we head out on road trips or travel to far away games, this cooler is great to stick in the car to keep cold drinks and snacks within reach. The size is also perfect to fit in my utility wagon along with my umbrella and chairs.
This Cooler Bag has an aluminum foil lining that will keep things warm or cool for around 4 hours. It has a foldable design which means it can be folded into a small bag to save room and can easily be stored.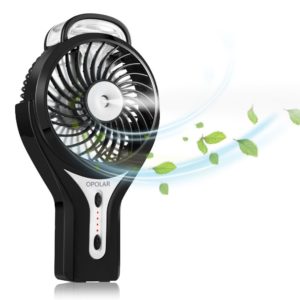 A Misting Fan is totally a Sports Mom Necessity especially late Spring to early Fall. I keep one with me, and I also stick one in my son's bag so he can stay cool when he's near the field or in the dugout. The fan is portable and rechargeable so you don't have to worry about replacing batteries. The included battery works for 2-7 hours when fully charged. It comes with 3 speeds and 2 modes for spraying. Continuous or Intermittent spraying. This Misting Fan is definitely a necessity when its hot outside. It also comes in handy to entertain my other two boys while their brother is playing!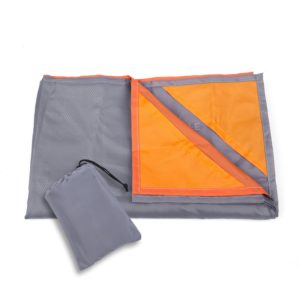 Besides having camp chairs for my family, I also like to bring along a Waterproof Picnic Blanket for my kids to sit and play on. During long games, its hard for little ones to sit. This blanket is definitely a Sports Mom Necessity because it provides a dry place for them to get down on the ground to color or play with their toys! A total life saver when you are trying to entertain other kids while watching a game.
#7-10 Miscellaneous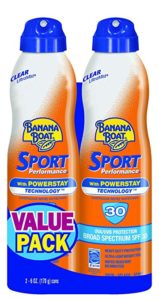 A couple of other things that are worth mentioning are #7 sunglasses, #8 a hat, #9 sunblock, and #10 water! Please, please, please make sure that you and your kiddos stay hydrated! As far as sunblock, we go through so much in my family that I actually have it set up with Subscribe & Save from Amazon. That way, I know we'll never run out!
I hope that you found this list helpful! I have been attending sporting events for my kids for years now and have definitely found these things to be super helpful! I'd love to know what items help you as a Sports Mom! Leave them in the comments below!