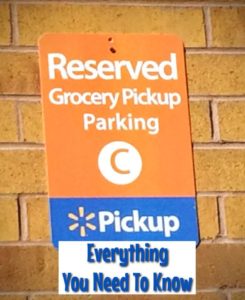 About a year ago, the way I shop for the food my family consumes each week, changed drastically.  For the better.  In this post I will tell you a little bit about my grocery shopping evolution.  From extreme couponer to never stepping inside a grocery store again! (Unless I absolutely have to).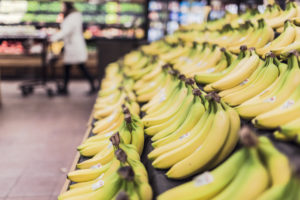 My "Grocery Shopping Life"
Yes, I have a "grocery shopping life".  I take buying my food each week VERY seriously and consider it one of my jobs.  When I go to the store, I am on a mission. A mission to get the food I need at the best price possible.
I consider myself a former coupon addict.  I LIVED for sales and spent hours online finding deals and then more hours clipping and organizing my coupons and making price matching lists, so that I would have a smooth stress-free experience at the store.  It was never just one store either. I had a list of different stores that I NEEDED to hit each week to take advantage of all of the deals that I had discovered during my research.  I had an envelope full of coupons and transaction check lists for each store, as well as my GIANT coupon binder, in case I stumbled upon a deal I wasn't planning on.  Add on two impatient children and to say the least, grocery shopping for me, became extremely exhausting.
I loved saving money for my family, but I began to notice that the things that I was saving money on, were not the things I wanted to feed my family.  My husband and I were changing the way we were eating and cooking and the things that I was purchasing at the store, were not fitting into our new lifestyle.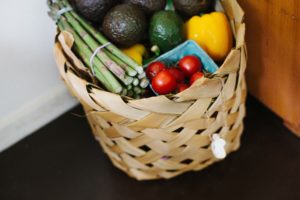 Grocery Shopping Evolution
I had always planned out a menu of what we would be eating each night of the week and would make a grocery shopping list according to that, but my recipes had been based on what was on sale that week.  Enter our new way of eating (I'll discuss this in another post), and things needed to change.  I found myself shopping on the perimeter of the store.  You know, the good-for-you food: produce, meat and dairy. The number of stores I would visit had decreased, but I was still spending a lot of time at the store.  As anyone with young children knows, shopping with little ones in generally a nightmare.  I love my boys, but they HATE to grocery shop.  I always tried to be prepared, with snacks, toys, games, etc. but, each week, there was usually at least one melt down at the store.
I dreaded going grocery shopping.  Something needed to change so that I could still provide healthy meals for my family without the stress and headache of weekly shopping trips with little kids.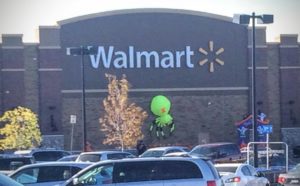 Walmart Grocery Pick-Up
It's been so long, I can't remember how I heard about Walmart's Grocery Pick-Up service, but my life has not been the same since. It is such an easy, user-friendly process, I can't imagine going back. Shopping for my groceries online is so much easier and faster. Instead of spending 45 minutes to 1 hour at the store, I am there for 10 minutes.  TEN MINUTES! And…..IT'S FREE!!  Walmart does not charge for this service, at least in my area.
Here is what you need to do.  First, you'll need to go to Walmart's Grocery website and create an account.  Using this link will save you $10 on your first order.  You can also download their grocery app.
Search for items you need.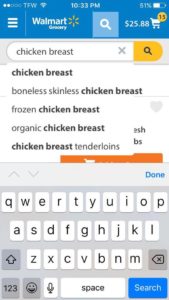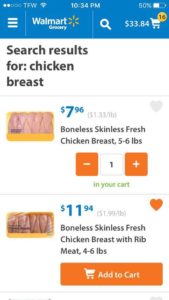 Use the drop down menu to shop by department.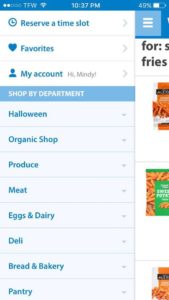 Reserve a time to pick up your groceries.
Check out and pay for your groceries.  When your order is ready to be picked up, an employee will call and let you know or you will receive and email or app notification.  Head to your Walmart pick up location and look for the sign letting you know where to park.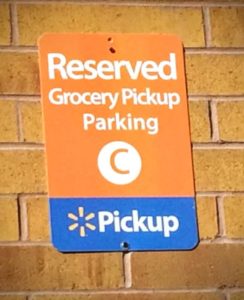 Once you arrive, a nice Walmart employee will bring out your order and load it in your car!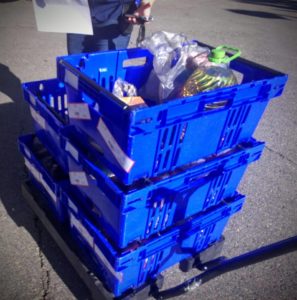 Grocery shopping BEFORE discovering grocery pick up:
Make a list.
Load up kids.
Drive to the store.
Unload kids.
Walk around store and find everything on the list, deal with crying, unhappy kids and end up buying more than what was on the list to keep the kids from screaming.
Pay for groceries.
Load groceries and kids into the car.
Drive home.
Grocery shopping AFTER discovering grocery pick up:
Make a list, choose a pick up time and pay for groceries on the Walmart Grocery app.
Load up kids.
Drive to the store at the designated time.
Walmart employee loads groceries in my car.
Drive home.
Give Walmart Grocery Pick Up a try.  I'm pretty sure it you'll think its as awesome as I do!